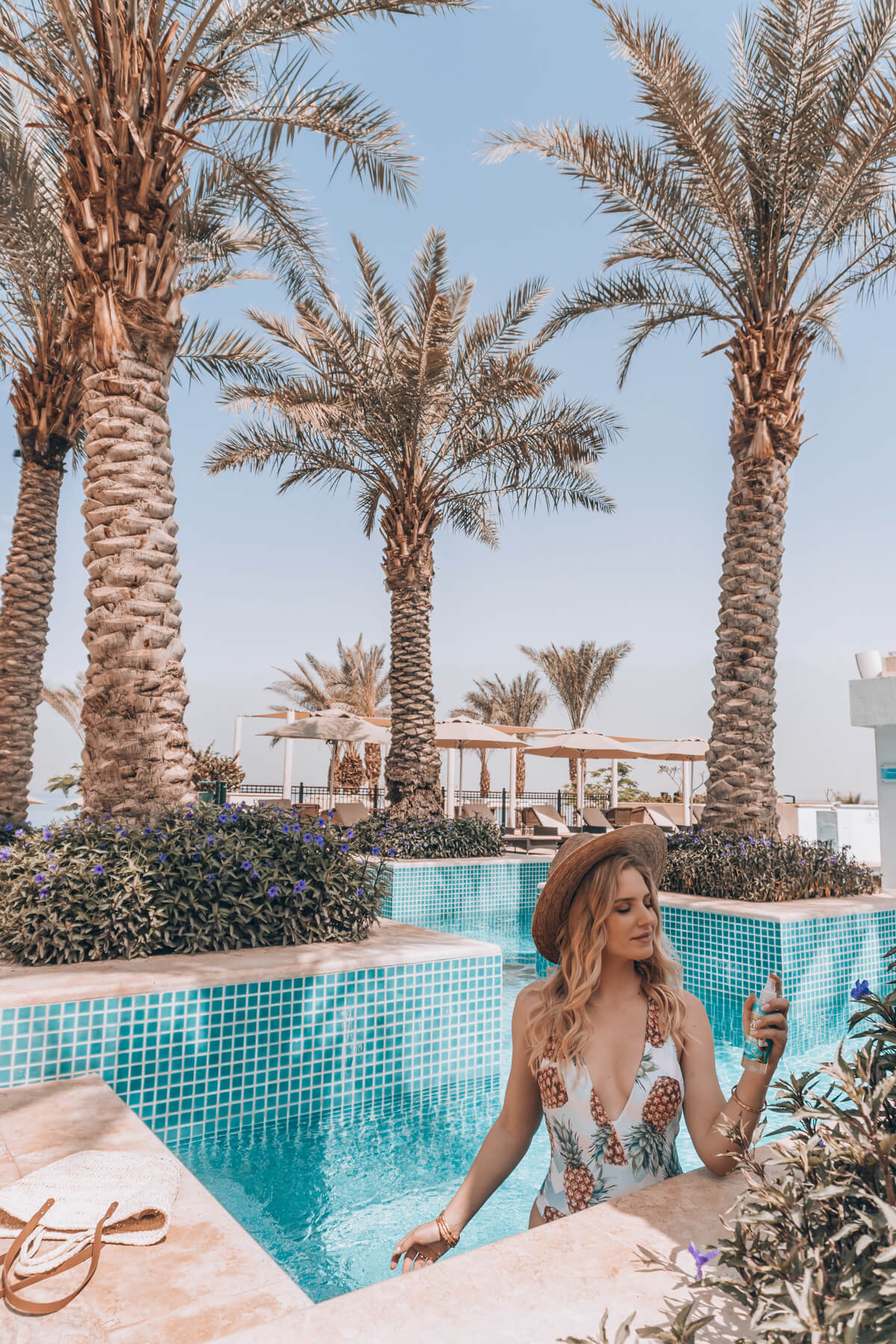 Each summer I am returning to the same brand when it comes to sun protection. And not only because I am extremely proud to be Slovenian using Slovenian brand products, but because they truly work! Afrodita Cosmetics has been my go-to brand, when it comes to skin care and sun protection for my face – Afrodita Sun Care Sensitive sunscreen with SPF30 has been my favourite product, I've been using for years. I can easily apply it the right amount for proper protection (which can sometimes be quite hard) and it works great for people with normal and dry skin. Many people who bought it due to my recommendation, confirmed it is a marvellous product, you can get for an affordable price at any drugstore in Slovenia or online (I believe it's around 6€).
How to correctly apply the right amount of sunscreen to be really protected? Well, the amount might surprise you. If you don't apply the sufficient quantity of sunscreen, you won't get the expected protection (as stated on the product packaging). The correct application is 2 mg of cream per square cm of your skin – which, personally, doesn't tell me much. In practice, this means an ½-¼ of a teaspoon (for an avarage face) or the length of two fingers (as demonstrated by @tixibeauty in her Instagram activation). What does this mean for your body? Well, you should use up a 200ml sunscreen in a weekend at the sea by yourself. Of course, if you apply it properly – in right quantities and re-apply it when truly necessary.
What has Afrodita in store for this year? Keep on scrolling!