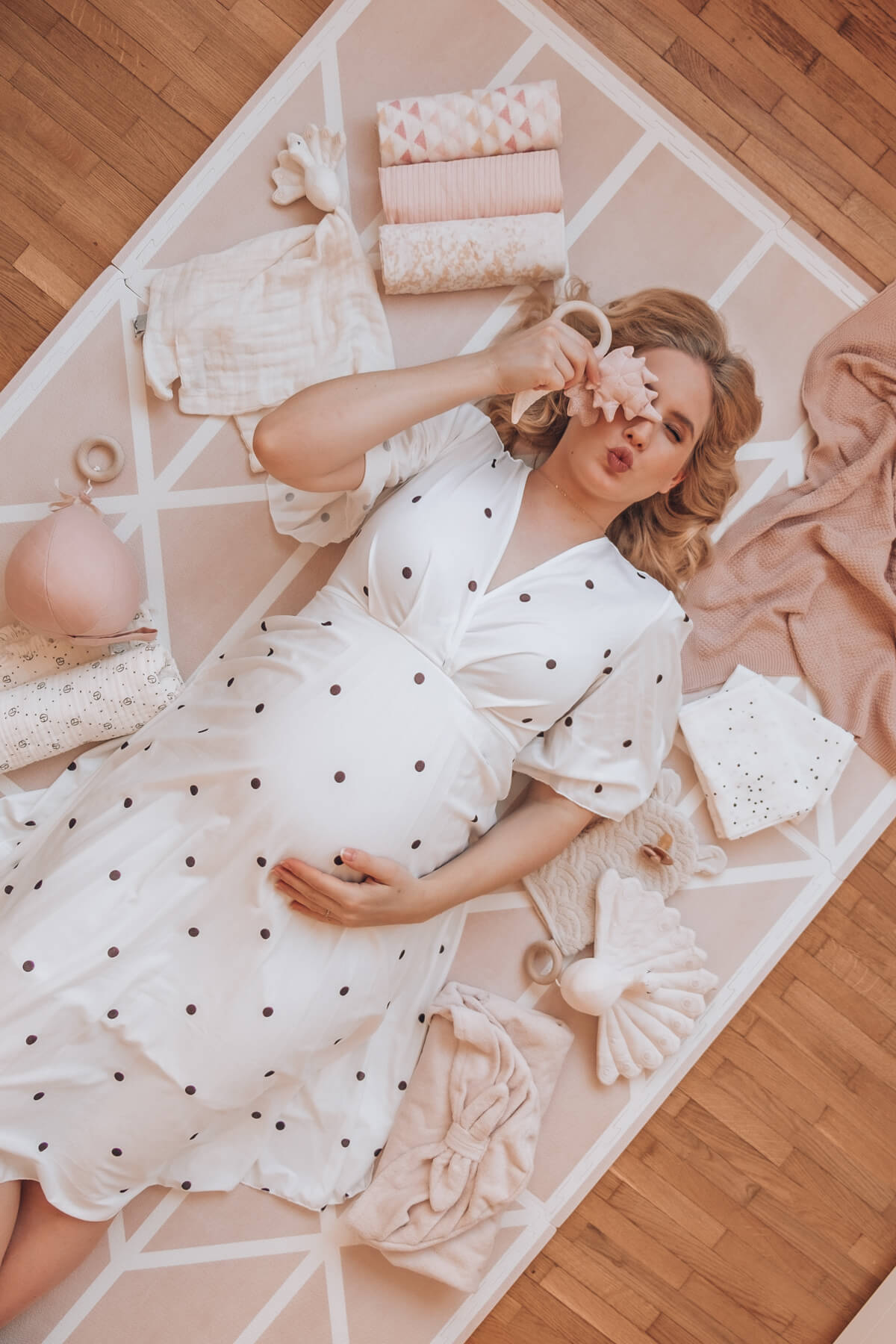 When is the perfect time to make your first baby shopping?
There is certainly no right or wrong answer to this question, each mom decides her own. Certainly the biggest choices are not to wait too long, since most brands of strollers, shells and furniture usually have longer delivery times (a month or two is usually a wait), and no future mum is likely to want a crib in the last days of pregnancy. Anyway, we are still waiting for certain larger pieces with Jan (the last major shipment is due next week), we already have a stroller at home, a shell with an isofix base is waiting in the basement, and there are quite a few other things already ready for the baby's arrival.
Among the first ones to arrive was an order from the Evitas online store, where we chose (or rather: I chose, occasionally I asked Jan for an opinion, especially when I was in a dilemma of which of the two color combinations to choose) some wonderful things. The larger ones include Sleepyhead Deluxe baby nest in Signature Gray that offer babies safety, comfort and warmth (this is the highest quality and safety-tested baby nest in the market), Toddlekind Prettier Playmat (we chose Nordic Vintage Nude) and Nomi baby chair with all possible attachments that will allow the chair to be used from birth to teenage years. Of course, I couldn't resist Elodie Details blankets and towel, Aden + Anais muslin blankets and Done by Deer muslin swaddles, CamCam peacock rattle and balloon music mobile rattle, a pacifier clip (+ a set of two popular Bibs pacifiers)…
I confess, it's hard to hold back with such beautiful items, not to just buy everything. I can't wait for everything to come together into one beautiful unit we'll use. I'll report everything!