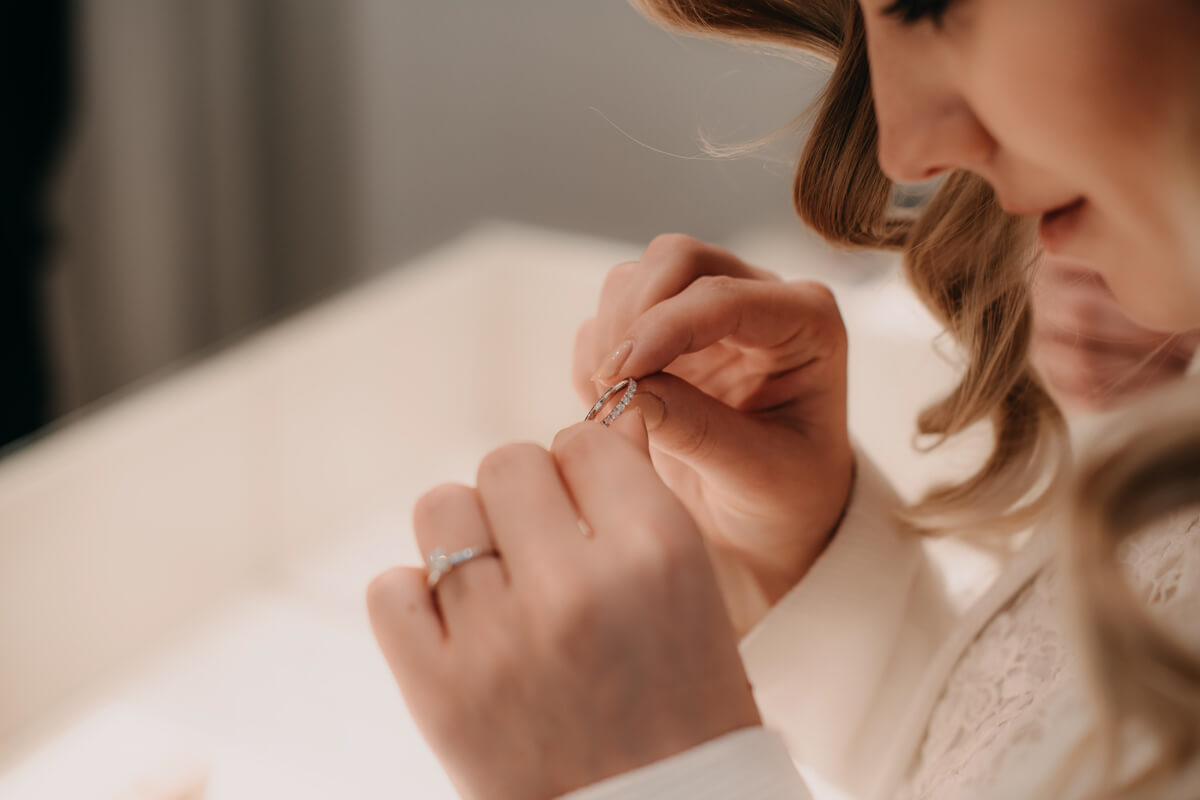 How we chose the most important piece of jewelry in our life.
Choosing a wedding ring is a serious but wonderful task. Although it is just a piece of jewelry, it is at the same time (at least the usual) fashion accessory, which is worn the longest by a husband and wife – or, ultimately, two women or two men.
With the choice of the engagement ring, Jan really hit the jackpot – I really don't know if I could choose a better one. It currently is the most important and definitely the most expensive piece of jewelry in my life, but will soon be joined by another ring that will become its matching pair in some sort of a logical sequence. In fact, both Jan and I already chose the wedding ring. We just picked them up at Zlatarna Sterle and we couldn't be more satisfied. There are still a few months left to our wedding, but I'm happy to be ticking another one of the important choices off of my list.
Before saying "yes" to your wedding rings, read the tips below.