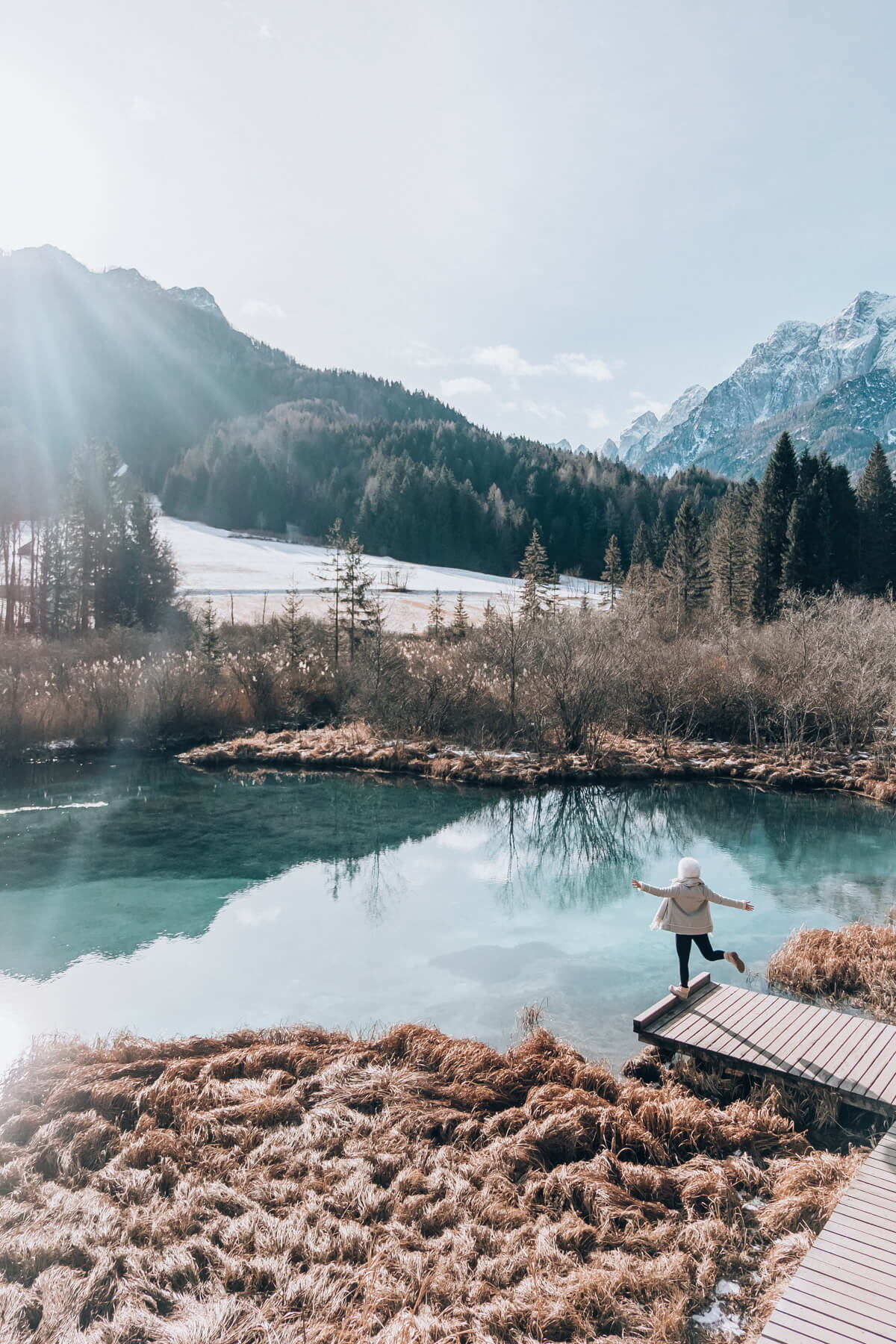 Last Sunday, Jan and I took advantage of a beautiful sunny day and headed for a trip to the North-Western part of Slovenia. You could follow my trip on @huaweimobilesi Instagram profile, but in case you missed my Instagram takeover, I'm sharing with you an idea for a day trip to Slovenia in this blog post.
Day trip around Slovenia: beautiful Zelenci, fenced Jasna lake and the Peričnik waterfall (with photo tips)
Distance from the capital: about 100km from Ljubljana (app. an hour drive) in the North-West direction
When to visit? Locations are suitable for day trips in all seasons, but the experience may vary considerably depending on the part of the year you're visiting. In the summer, a day trip to this part of Slovenia is a perfect choice for those who want to escape the heat of the city. Spring and autumn are always a good choice – this region of Slovenia is particularly beautiful in winter, especially if the temperatures are low enough for the water to freeze. It is also extremely nice those places in snow, but you need suitable footwear and clothing. Jan and I went on a trip in the middle of January, unfortunately there was not a lot of snow, but we could still admire the frozen natural artwork.