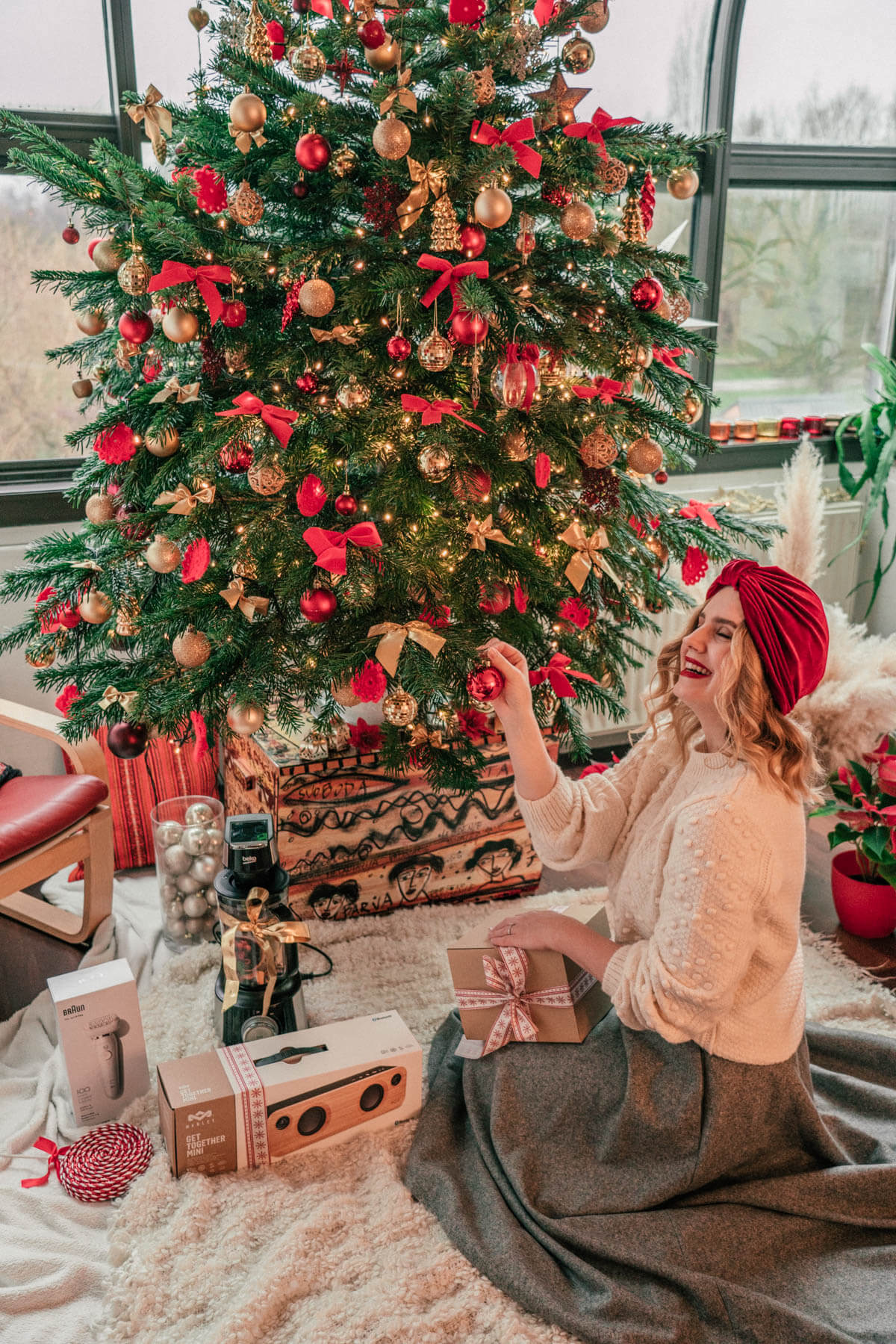 Kot vsako leto sem tudi letos v dilemi, kaj podariti za božič? Personalizirani čajčki bodo pri nas namesto voščilnic, prijateljicam bom podarila nekaj domačih piškotov, Rubi seveda dobi nekaj igrač, za družino pa sem seznam začela delati že v novembru, pa sem ga dokončala praktično danes, ko pišem to blog objavo. Ker je domačim včasih res težko izbrati popolno darilo, je moje vodilo praktičnost. Terno zadanem pa še, če najdem nekaj, kar bo uporabno za vso družino. Ko so me letos pri Big Bangu povabili, da postanem njihov DARILONOSEC, sem tako z veseljem rekla »ja« in združila prijetno s koristnim ter izbrala darila za moje najdražje (pa brez skrbi, pri nas že nekaj časa velja pravilo, da večja darila ne rabijo biti popolno presenečenje, tako da nekateri domači že vedo, kaj jih bo letos čakalo pod smrečico).
Moji predlogi za uporabna božična darila, ki jih bo vesela celotna družina:

Za sestro:
Brez dvoma je moja sestra pobrala vse glasbene gene v naši družini. Jaz sicer glasbo res rada poslušam, a sem brez posluha, njo pa glasba spremlja res že celo življenje. Tako bi bil bluetooth prenosni zvočnik House of Marley Get Together Mini idealno darilo zanjo. Ne samo da zvočnik poskrbi za vrhunski zvok, temveč ima tudi trajnostno noto – del prihodkov od prodaje znamka House of Marley namreč nameni projektu Marley, ki se zavzema za globalno pogozdovanje. Tako miselnost Boba Marleya živi dalje v obliki ljubezni do glasbe in našega planeta.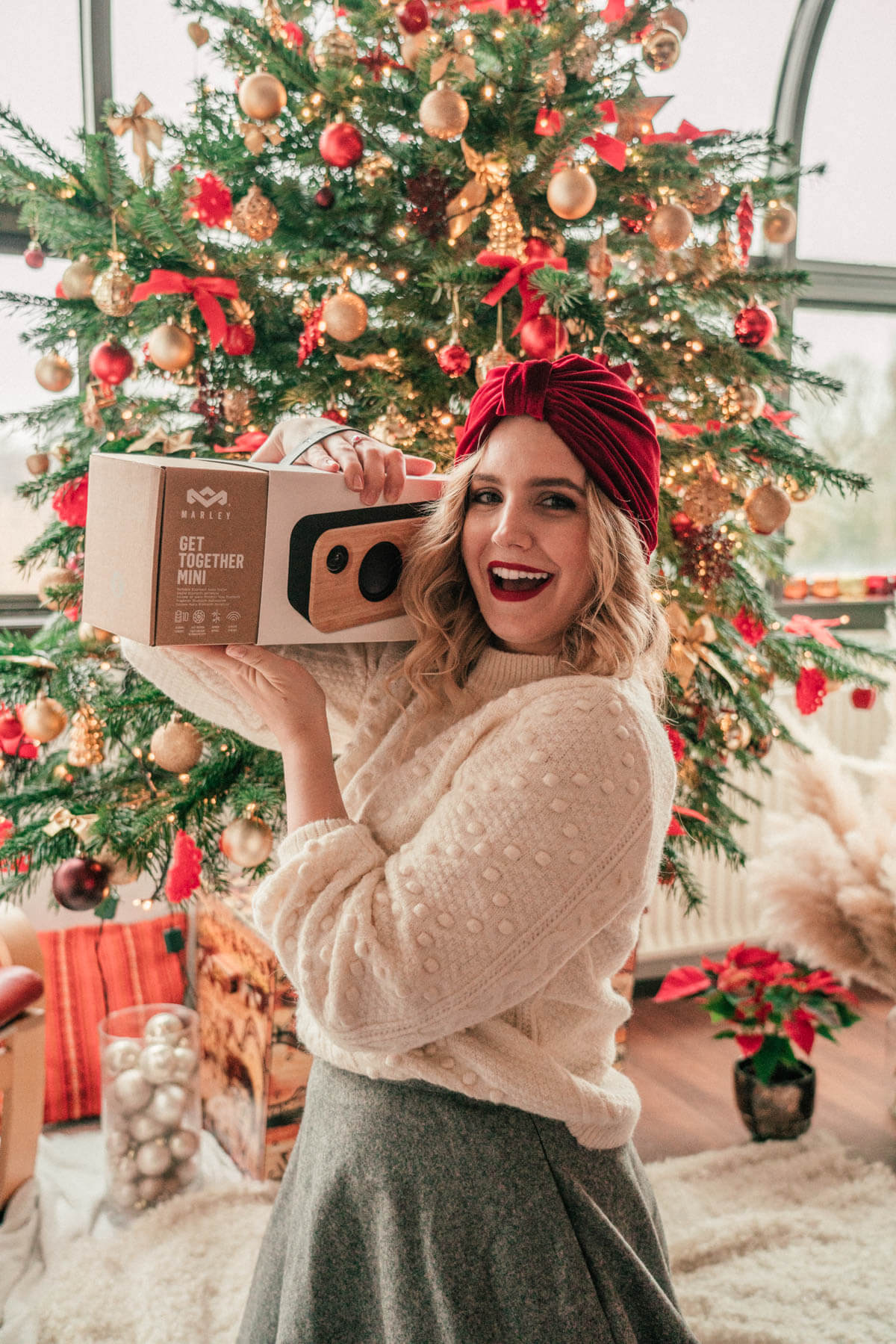 Za mami in očka:
In to ne kar kakršnikoli blender! Gre za poseben Beko blender TBV8104BX, ki ustvari vakuum in tako idealne pogoje za pripravo smoothiejev, hladnih juh in omak brez da bi le-ti oksidirali. Vitamini in hranljive snovi so ohranjeni kar se da dobro tudi do naslednjega dne. Za moja starša bi bil idealno darilo, saj sta v zadnjem času res na dobri poti k bolj zdravemu načinu prehranjevanja. Dobra naprava naredi pripravo zdravih jedi še toliko bolj mamljivo in ker seveda jemo tudi z očmi, kdo ne bi bil vesel blenderja, ki poskrbi, da smoothie grdo ne porjavi.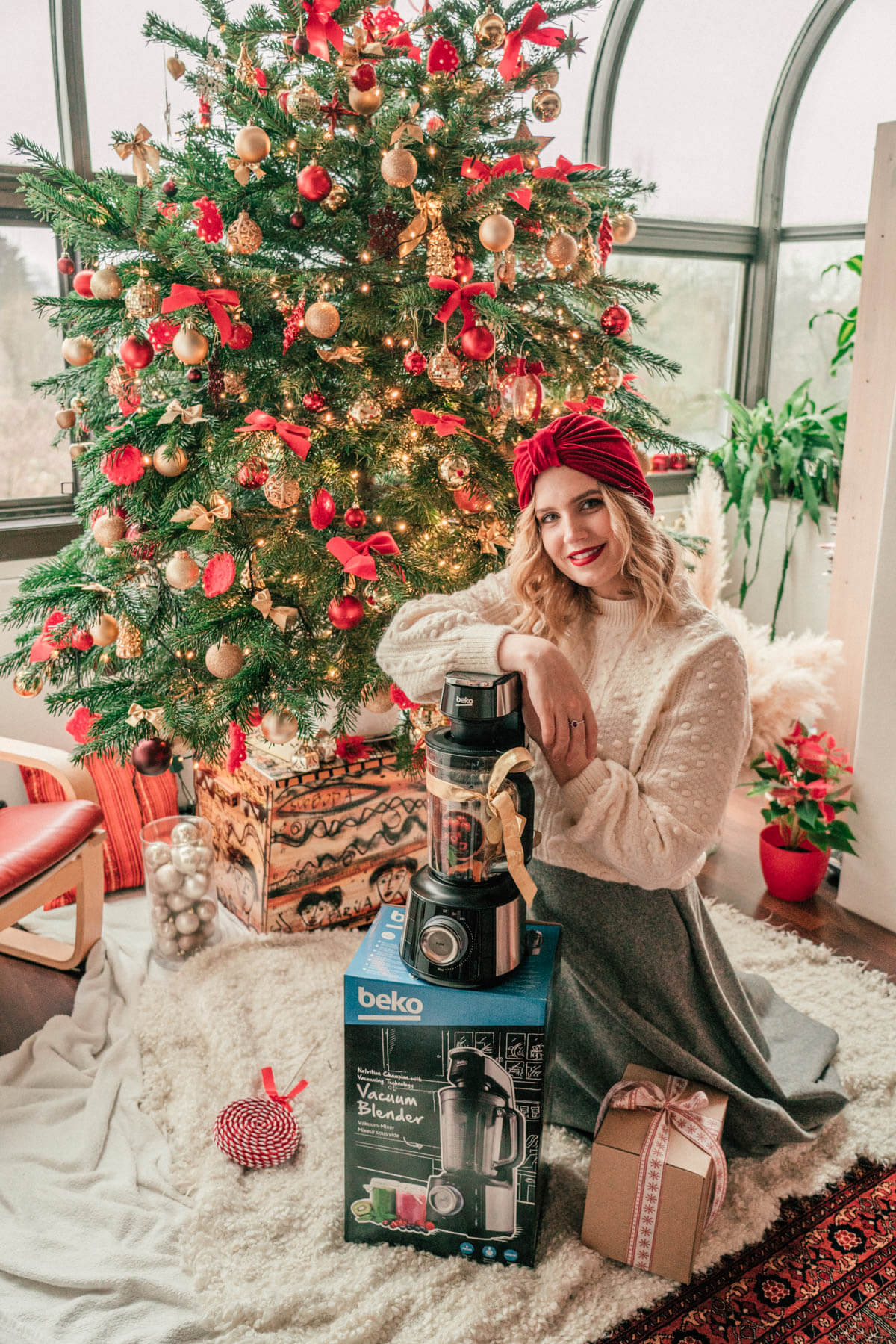 Zame:
Moj božiček je že prinesel epilator Braun Silk-Epil 9 Flex, ki ga že pridno uporabljam vse od novembra. Gre za epilator, ki ni nič kaj podoben epilatorju, ki sem ga uporabljala pred 10imi leti (tisti je bil živa katastrofa, saj je epilacija trajala povsem predolgo in je bila zelo boleča). Ta ima izjemen dizajn, gibljivo glavo, ki pomaga doseči tudi bolj težavne predele, posebno tehnologijo, ki poskrbi, da mu ne uide nobena dlačica, po vrhu pa se lahko uporablja tako na suhem kot tudi pod tušem (ob mokri uporabi je epilacija res neboleča). Dodaten plus: Braun nudi do konca leta vsem kupcem možnost, da v primeru, da niso zadovoljni z epilatorjem (ali brivnikom), da ga v roku 100ih dni vrnejo in se jim povrne kupnina. Sem prepričana, da se to sicer ne bo zgodilo, je pa en dodaten razlog, zakaj je vaš nakup lahko res brezskrben.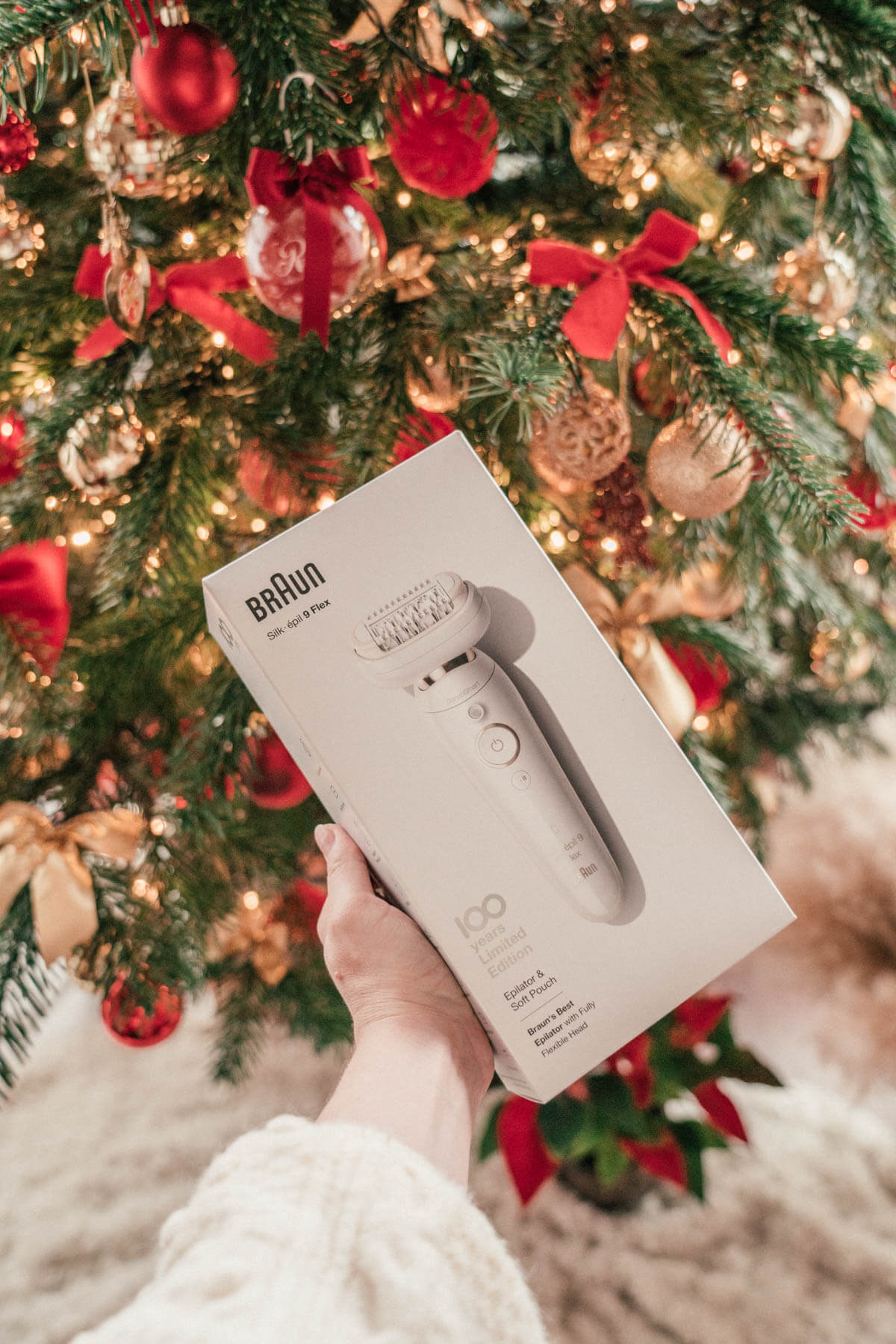 Za moža:
Tudi mož je predčasno svoje božično darilo že dobil (no, ena malenkost še pride kasneje, ampak naj ostane skrivnost, če morda bere moj blog) – brivnik Braun Series 6 in nad njim je navdušen iz več razlogov: ima gibljivo glavo, ki se dobro prilagaja koži, je nežen tudi do občutljive kože, a hkrati res natančen, uporablja ga lahko tudi pod tušem, poleg pride pa še posebna enota SmartCare, ki napolni, očisti in namaže brivnik s preprostim pritiskom na gumb.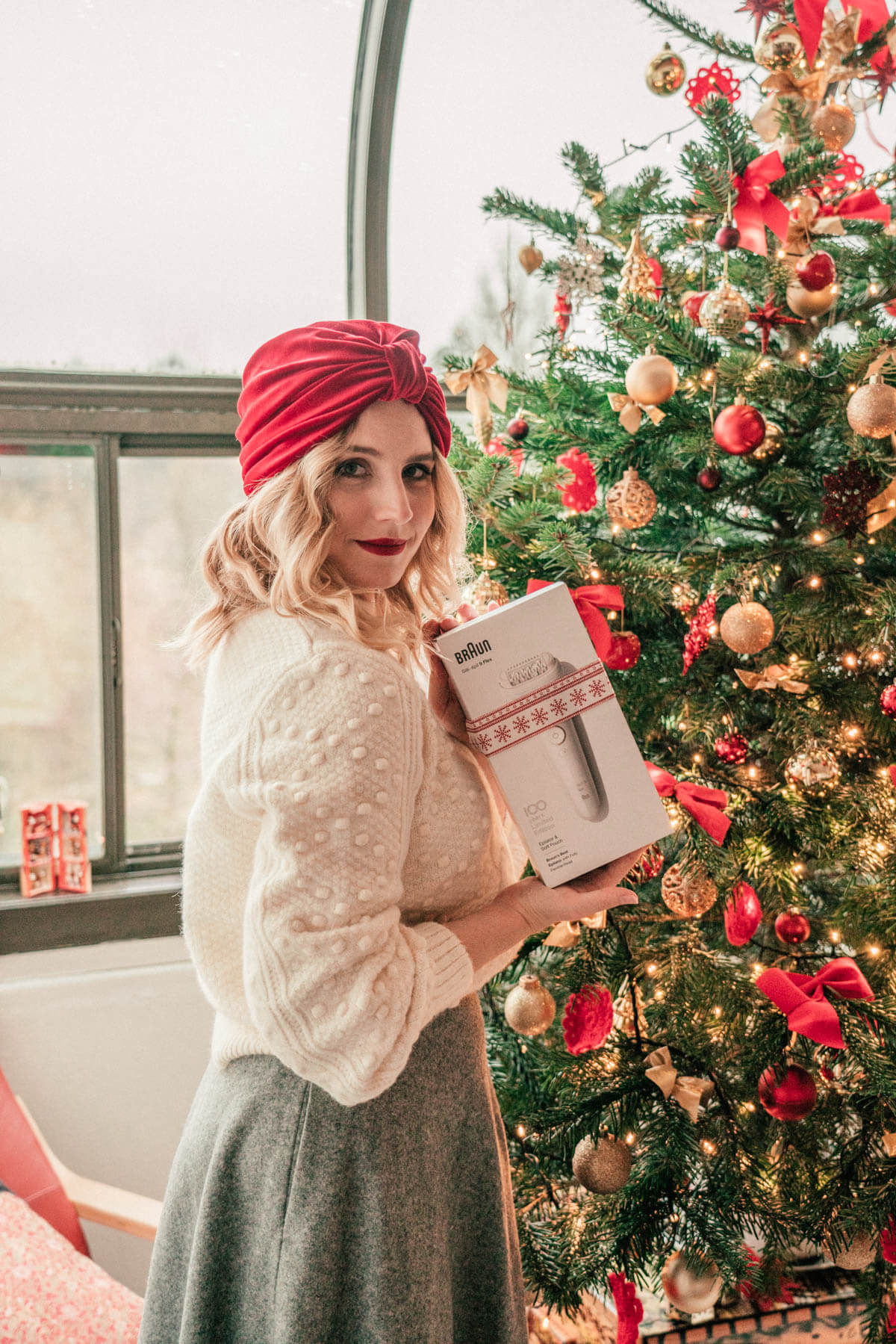 Za tasta in taščo:
Če je mojim staršem težko podariti darilo za božič, je njima še težje. Tako sta Samsung Galaxy Fit zapestnici super odločitev – za taščo za tekaških podvigov, tastu za merjenje korakov na sprehodih z Rubi, sicer pa zapestnica tudi spremlja in analizira spanje ter seveda sporoča podatke o »dogajanju« na mobilnem telefonu.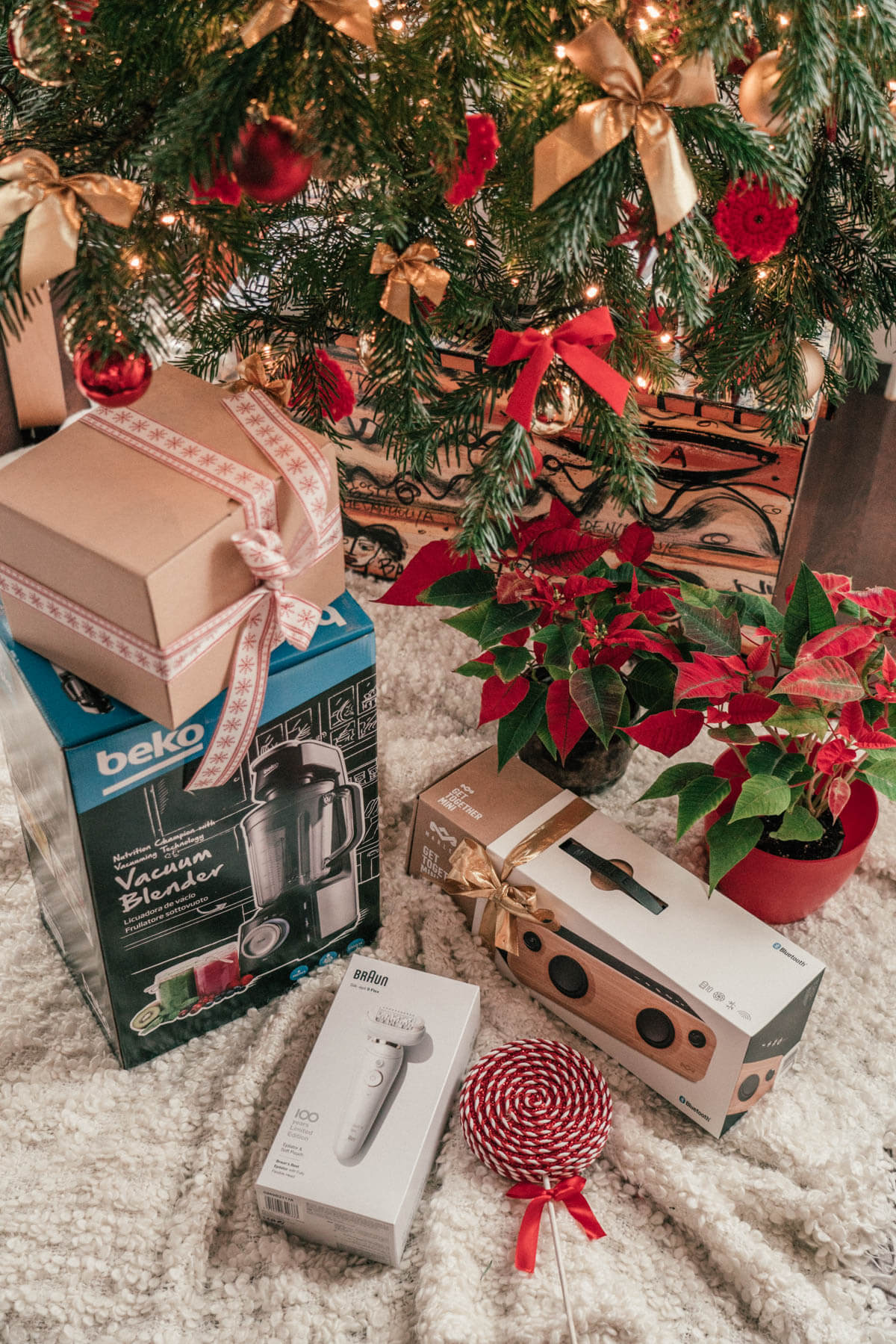 To bi lahko rekla, da zaključuje seznam tistih najpomembnejših daril za moje najbližje. Seveda vas pri Big Bangu čaka nemalo takšnih ali drugačnih izdelkov, ki bodo razveselili vas ali vaše obdarjence. Jaz sem si naročila tudi novo SD kartico in čitalec, da bom lahko še naprej ustvarjala na tisoče fotografij naše Rubi ter jih razvila tudi za najbližje. Pssstttt – tudi te bodo eno od daril pod smrečico letos.