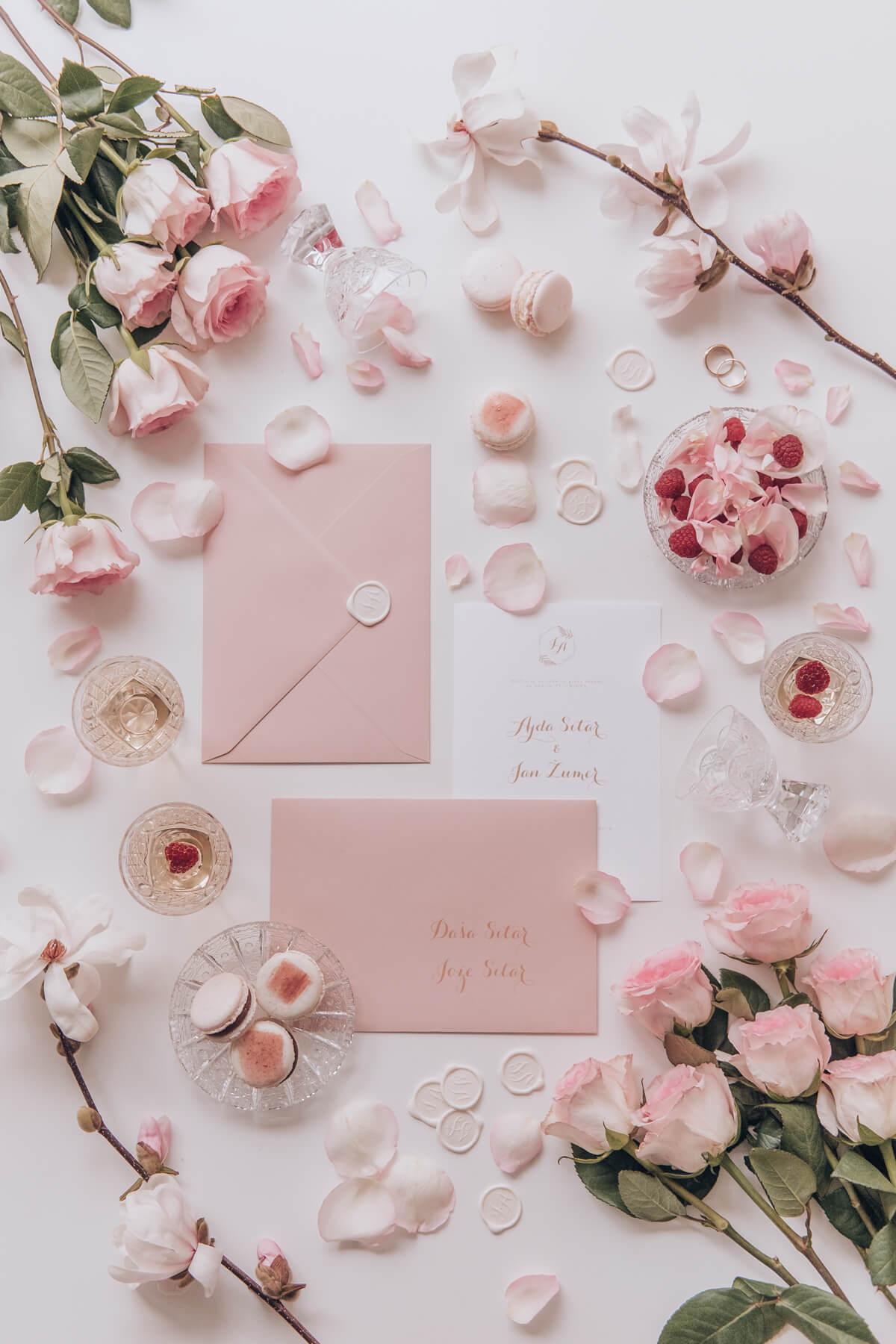 Wedding invitations are (after the announcement of a marriage in one way or another) in fact the first slightly more formal contact with your wedding guests. The first step can be the "save the date" cards. In Slovenia, this is not very common, very often the future groom and bride orally inform the wedding guests about the date of the wedding before they send out the invitations.
Wedding invitations are an important part of wedding planning, because they can serve as the first hint of the style of your wedding, and at the same time inform your guests of all the most important things related to the wedding. Although I was convinced that the wedding invitations are going to be one of the simplest things of the wedding planning, I was considering of leaving this part to the experts. But in the end, especially with regard to the financial input, I went through the entire process of the visual design, the purchase of materials, etc. – with the help of my wedding organizer Blažka (Infinity events), my friend Žiga Adamčič (who helped me with graphic design) and my dear cousin (who helped me find the an affordable printer). I am aware of the fact that our invitations could have been made in a much simpler way, but I like to create and hand out perfect end-products. It's just the way I am.
You can read some of the tips that might come in handy when creating your wedding invitations below.