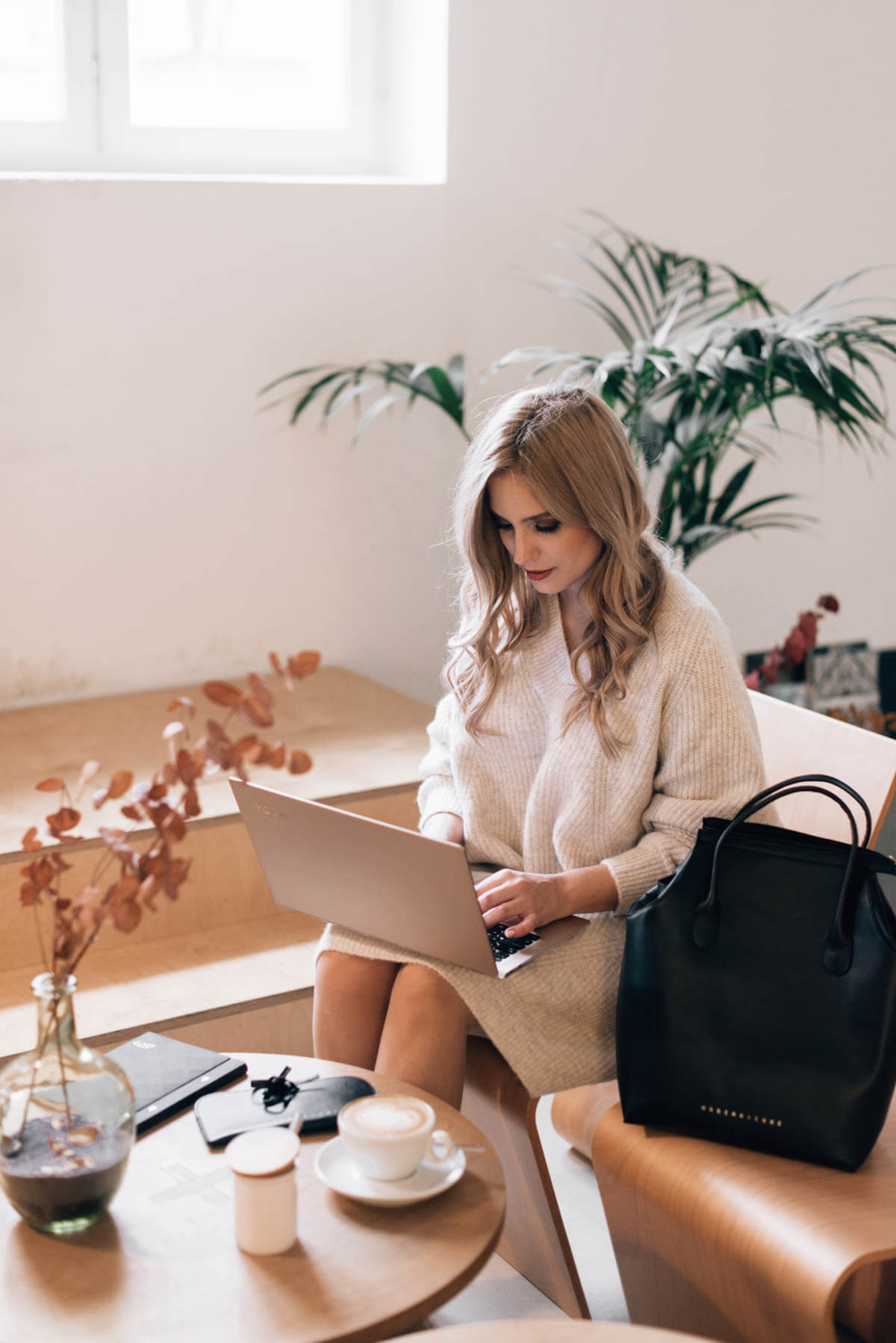 Working as a blogger means that I am constantly connected to online – via smartphone or PC. My work consists of replying to emails, arranging new collaborations, running from meetings to meetings, selecting the best photos to publish on my blog and social media, editing them, writting new blog posts, editing videos, publishing the finished work and of course also promoting it. As you can imagine I spend a lot of time on my computer and for the past few years I swear by 13″ laptop. Thin, elegant and lightweight, so I can easily carry it around the city and across the world. I believe a fast and powerful laptop is essential for any blogger. Working on a device with amazing performance is way easier, faster and overall more encouraging. This is why, when the opportunity appeared to test out the newest Lenovo Yoga 910, I immediately said "yes". Those of you who follow me closely, you might remember that I got a new laptop a year and a half ago. This one is not a replacement because there was something wrong with the previous one, but the coincidence wanted to be this way. A few weeks before I got an email from Lenovo team, my boyfriends laptop said a final goodbye. Instead of buying a new one, he "inherited" my previous one and I started using a brand new, chic and elegant Lenovo Yoga 910. After 3 months of testing it, I can finally gather my thoughts and tell you all about it!
If you're looking for a laptop that combines power, elegance and amazing performance, Lenovo Yoga 910 is definitely one to consider. Here are the main reasons why:
Lenovo Yoga 910 has a nearly bezel-free 13.9″ display (basically, you don't have a unnecessary bezel around the display, and you have more screen to look at)
It is thin (14.3mm) and lightweight (1,38kg), which makes it easy and useful to carry it around. I usually take it with me when I go to work at Ljubljana TV, I often bring it with me on meetings all across Slovenia and it already visited Paris with me as well (btw, in this moment I am again Paris, this time I am visit it together with YSL team).
Lenovo Yoga 910 comes in variety of different colours, mine is in elegant Champagne Gold with brushed metal panels and shiny metal sides (aluminum). It is probably one of the most dashing laptops out there, one cannot deny that.
Yoga 910 is a touch-screen laptop. And I can tell you one thing, after trying a touch-screen laptop once, you won't be able to return on a "regular" one. It is extremely practical and useful.
Of course one of the main Lenovo Yoga 910 features is its intricately-tooled watchband hinge. You can angle the touchscreen to suit your needs – this way you can use it as a laptop or a tablet.
It has an amazing battery life, it lasts up to 10 hours on one charge (I usually edit my photos on a brightest screen possible, and I am often surprised that I need to charge it only once a day). I read somewhere that the battery can last also up to 15 hours on FHD.
Lenovo Yoga 910 is fast and powerful, with speedy 7th-gen Intel CPU, which means that I can finally edit my videos in Adobe Premiere Pro and don't loose my nerves at the same time.
It has a backlit keyboard – something a laptop needs to have, if you ask me. This way I can easily type even in the evenings, when Jan is already sleeping right next to me.
outfit:
Zara dress
Deichmann shoes
Studio AVD bag
photo: Katarina Veselič