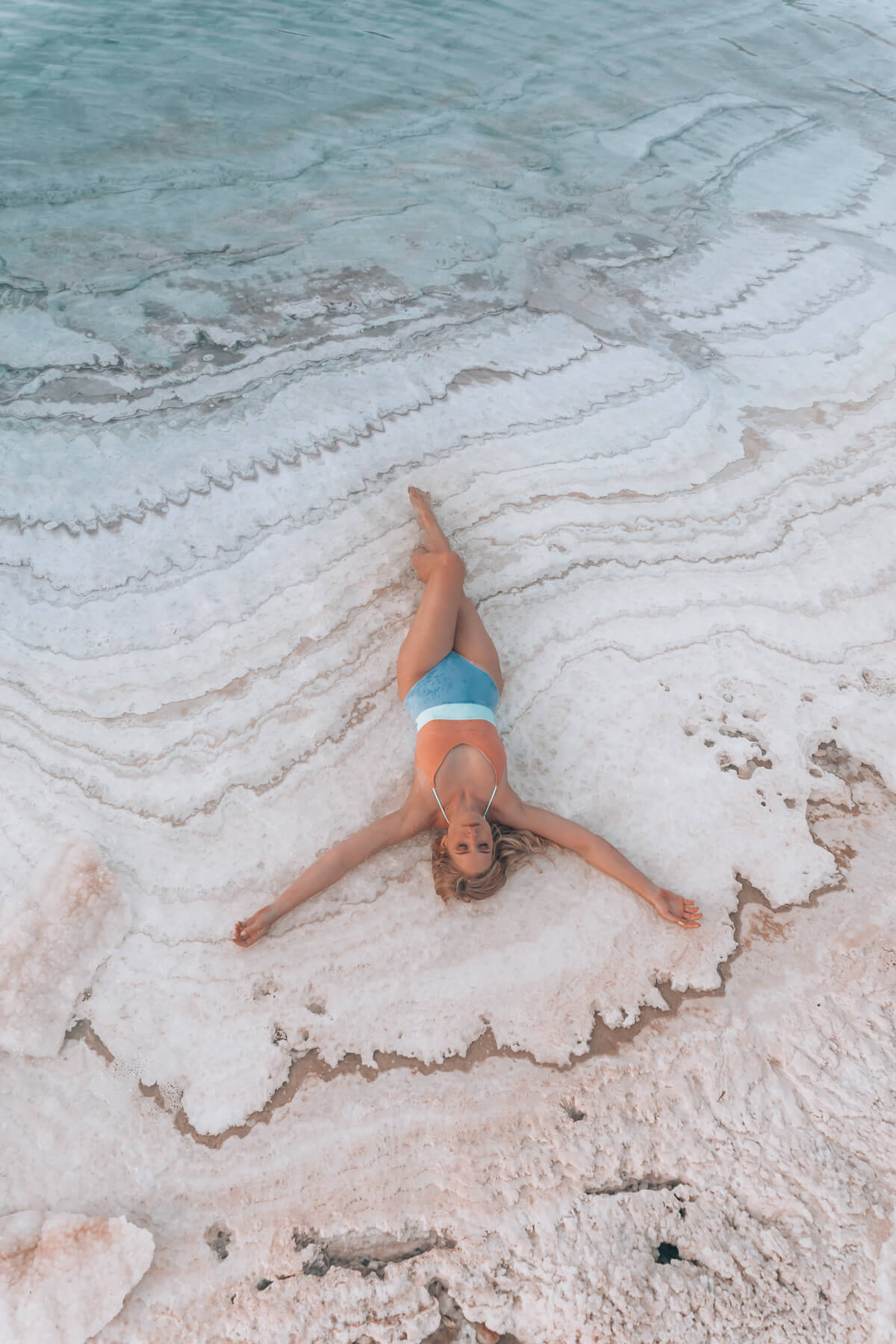 The Dead Sea was our second stop while exploring Jordan and it's definitely a place you should visit, if you are discovering Jordan. Floating in the Dead Sea is something I always wanted to try and my wish was finally fulfilled! Arriving from Amman located at 700m altitude (or more), we drove down to Hilton Dead Sea Resort & Spa, right next to the Dead Sea – the lowest point of land on Earth with more than 400m below the sea level. The whole experience – our stay and our floating is something I'll remember for the rest of my life.
A few facts about the Dead Sea that you might find interesting:
The Dead Sea is actually a salt lake, bordering west to the Israel and the West Bank, and Jordan to the east. It was formed by the motions of the African and Arabian plates and of shear-zone faulting.
The Dead Sea is the lowest point of land on Earth more than 400m below the sea level and each year the elevation is getting lower and lower – Dead Sea is disappearing, the surface level is dropping more than a metre per year.
You cannot normally swim in it and also cannot sink because it is 8x-9x saltier than the oceans. You float! And it's fun!
It doesn't look and feel like normal sea water, it's sort of oily. It contains high concentrations of sodium chloride and other mineral salts – with over 33% salinity.
There are several health benefits reported – from favorable atmospheric conditions, mineral-rich water, unique detoxifying and cleansing mud…
There's no life / no living animals in the Dead Sea. Only some bacteria and microbial fungi are present. Also, you shouldn't stay in for hours and be aware the water doesn't get in your eyes! The first time you step in you might encounter some tingling, especially if you have freshly shaved legs, blisters or any wounds whatsoever.
Where to stay at the Dead Sea? Hilton Dead Sea Resort & Spa is an excellent option – scroll down to discover why!