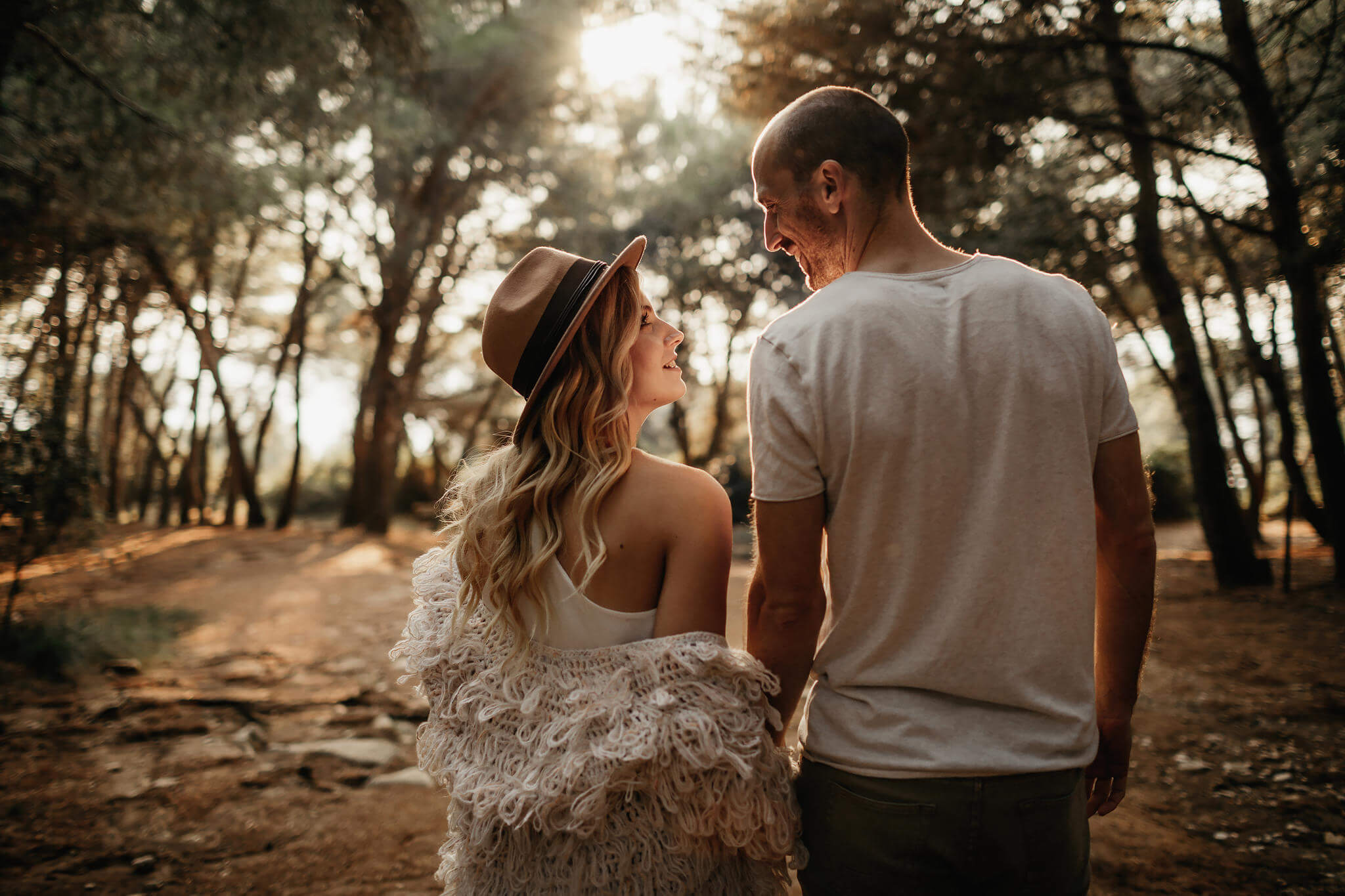 It's two months until our wedding day and we've booked practicaly all of our contractors, planned and made most of the important wedding decisions. I've been really occupied by work for the past few weeks, but luckily our wedding planning has been moving forward regardless. Most of the important decisions have been made prior the most hectic months for me (May and June), while some of the things have been moving forward in the meantime thanks to Blažka and her event planning agency Infinity Events. She's been taking care of everything and that's the main reason why Jan and I are actually having the most amazing time organising our wedding. We are taking care of all the sweet stuff, while we are leaving all the finer details to the wonderful Blažka and her team.
So, what have we booked so far?
WEDDING VENUE
Venue, of course! It is safe to say, weddings are in trend right now, so if you wish to get married on a lovely location, book it instantly! We booked ours last August and had our gourmet menu tasting in April. We haven't selected the exact menu yet, there's so much delicious meals to choose from! Also, we selected the wine, sparking wine and decided to have some signature cocktails at our wedding.
WEDDING DRESS
I've visited the Sanjska obleka salon in Kamnik a while back and can say my wedding dress was selected really quickly, quicker than I have imagined it would be. You can read all about my wedding dress shopping in my blog post here. Right now I am also thinking about finding a second dress to change in after the ceremony. I will keep you updated if I find something that catches my eye!
WEDDING SHOES
I've found the perfect pair of wedding shoes. Two pairs to be exact! Why two and how my dream wedding shoes look like, I already revealed in one of my blog post: Wedding shoes. I decided to go for a US brand Bella Belle that's well-known for high-quality, comfort and breath-taking designs.
WEDDING RINGS
Our wedding rings are safely stored and waiting for us to put them on and wear them forever. I simply adore my selection, it's a stunning eternity band from Zlatarna Sterle and I can't wait to wear it (I must admit, I put it on for an hour, when I brought it home and it was hard to store it, since it's so gorgeous). I've already shared a detailed blog post: Wedding rings – trends, tips and our decision.
MAID OF HONOR AND BRIDESMAIDS
Selecting my maid of honor was easy for me – my sister Alja was an obvious choice, since she's the one that's been closest to me since our childhood. I also asked four of my closest friends to be my bridesmaids – they all said yes and here is how I surprised them. We have also selected their bridesmaids dresses from a UK brand called TH&TH. I cannot wait to see them all dressed up on our wedding day.
WEDDING PHOTOGRAPHER
You need to book your venue fast and book your photographer right after! Booking Lovro Rozina, LR Weddings was one of the fastest decisions on our wedding planning journey. You can read all about what we were looking for in my blog post: Wedding photographer.
WEDDING VIDEO
I knew I wanted an excellent photographer to capture our moments and to have amazing photos to remember our special day. We weren't sure about the video, but in the end decided to have a videographer as well. We haven't heard anyone regretting their decision to have their wedding filmed professionally (rather, the opposite) and when we met Daniel and Maruša Zamorano from Wedding Tales we instantly knew, this will be one of the best decisions we've made.
WEDDING MAKEUP
This one could probably be booked even before we knew our wedding date – I knew Nina Boich (Nina Beautyna) would do my wedding makeup ages ago. She is a true makeup artist that knows how to enhance natural beauty of each bride and she has done my makeup multiple times. I want my wedding makeup to be timeless with accentuated eyes and natural-bronzy completion.
DJ
We've been creating a playlist for quite some time now and we are planning to give it to our DJs. B&B DJ TEAM will for sure mix our selection into a wonderful night of good music, dancing and fun. All about our decision about booking a DJ instead of a band, you can read here.
LIVE MUSIC FOR THE CEREMONY
We decided to add some live music to the ceremony and finally booked it. It will stay a surprise until the wedding for our guest, but let me tell you, it's going to be magical!
WEDDING CAKE
We've been to a few cake tastings, ate our weight in sweet cakes, macaroons, cakepops and other sweet treats, and in the end decided to book Torte Špela. I was instantly charmed by her warm energy and her great skills, precision, patience and love she puts into her work. Our main wedding cake raspberry-chocolate flavour we selected is beyond delicious! We will have three different cake flavours and some additional sweet treats to pamper the taste-buds of our wedding guests.
WEDDING FLOWERS
This was one of the most important decisions, while also one of the hardest ones. I love flowers and I truly believe a gorgeous flowers setup can make the whole wedding venue stand out even more. It brings joy, serenity, it brings life to the whole place. I want my wedding bouquet and other flower installations to be stunning, artistic and modern. Metka from Sanjski šopek was the one both Blažka and I trust to realize our vision.
PHOTOBOOTH
We have also decided to add a photo booth to our wedding timeline, setup by Fotkar. This fun idea to entertain guests of all ages (and to give them an additional photo memory to bring home from the wedding) will be setup while just the two of us will take some photos with our photographer right after the ceremony.
What do we need to book in the following weeks?
Jan needs to find a suit, shoes and accessories. This is a task, we are planning to tick off of our wedding planning list first. I am still not sure about my wedding dress number 2, we will see, if I find something I like. I need to rethink about my wedding hairdo, but I think I am going to go with something quite simple, such as loose curly hair with some hair accessory. The last few weeks before the wedding, we are going to make sure the stationery is designed (following the design of our wedding invitations) and printed, after we have the final confirmation of our guest list and menu.
photo: LR Weddings – Lovro Rozina
makeup: Nina Beautyna – Nina Boich