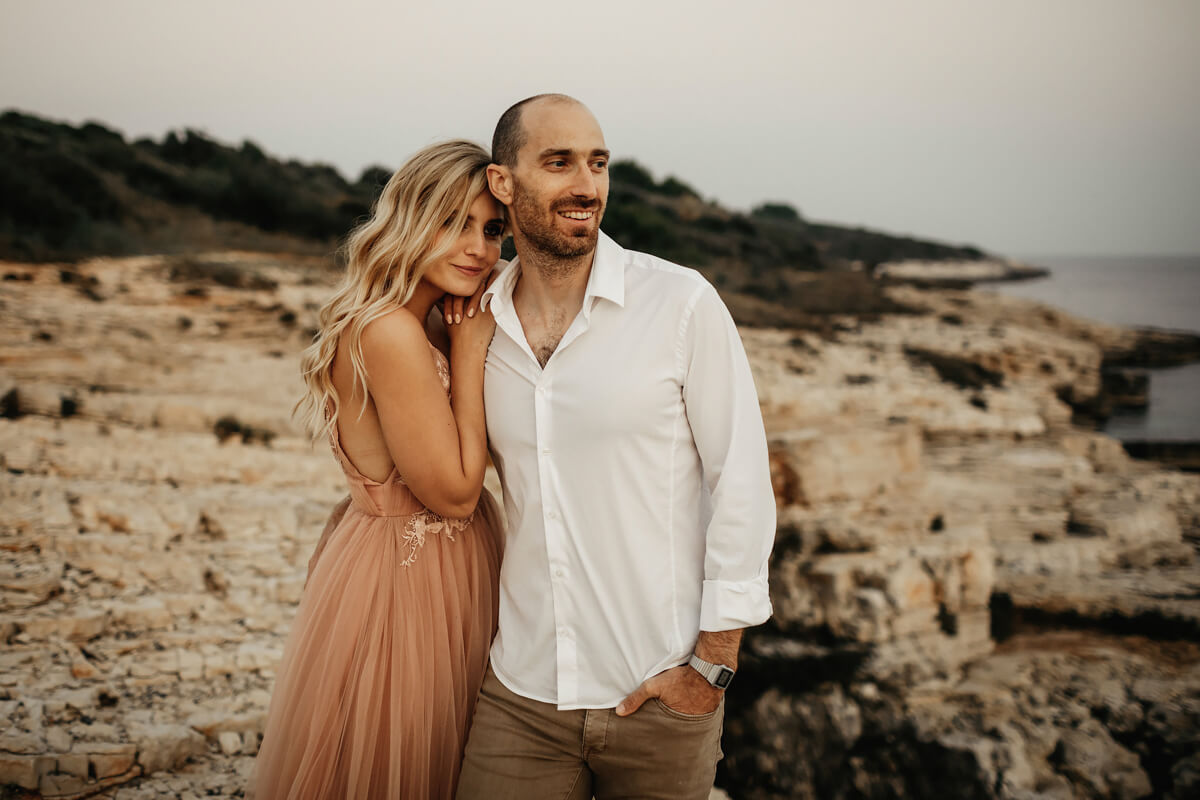 Looking at my blog and my Instagram profile, you probably realize that excellent photos are a must for me. They are a part of my work, my every day life and I could even say that (amateur) photography is my hobby. I can still recall the day I got my first camera. I got it as a gift for my 13th from my grandma and half a year later, I got to test it on my trip to the United States. I've always been passionate about taking photos. The style of photos that I'm publishing now is quite specific, it reflects my personality, my creativity and of course my photos belong to those »trendier« colour schemes. You know – the ones that are currently popular on Instagram world and that are considered to be timeless. My photos are cheerful, at times not at all spontaneous (let's be honest – who sits on the medivaeal walls of Ljubljana castle with a picnic basket set, holding grapes in their hands?). But I am certainly proud of them, as I am investing a lot of my time, creativity and energy into them. However, I knew that I wanted my wedding photos to be different and Jan let the choice about our wedding photographer be entirely mine (also because we share the taste in aesthetics). We both agreed that we would like our wedding photographs to be timeless and spontaneous.
We want the photos to capture the moments that Jan and I will live and feel on that day. We want him to capture the moments we will be too busy noticing – like genuine smiles, gentle handshakes and heartfelt hugs.
The decision wasn't easy, especially because there is a wide choice of wedding photography masters in Slovenia that can perfectly capture your most precious moments. Although we could say that I'm familiar with what's going on in "photography scene", I found quite some novel and interesting faces and you wouldn't be surprised to hear that some of the most popular wedding photographers have made it to the last round in our decision-making process, too. I'll just mention a few of them.
Looking for a wedding photographer in Slovenia?
You cannot go wrong with the wonderful Ana Gregorič, – she photographed me, for example, for the editorial of a Slovenian magazine Zaobljuba. Another fantastic photographer is Matjaž Očko that I've worked with in the past as well. Then there's also the young Ana Kete, a photographer worth keeping an eye on, Jane Šnuderl with his trendy Instagram photographs and Happy Moments couple's photo gallery. But in the end we knew that we're going to go decide for something more similar to like Alen Karupovič, Aljaž Hafner, Aluna Weddings or Lovro Rozina's (LR Weddings) style. The latter convinced me with photographs of one of the weddings, which was published on his website. The way he captured the energy on the photos was magical, he caught the most genuine and spontaneous moments and as a cherry on the top – the venue of this wedding is where we're getting married too. Our wedding planner Blažka organized a meeting with him and "warned me" that energy-wise we'll probably be on the same page with Lovro and that I might not want to want to meet any other photographers afterwards. And this is exactly what happened – Lovro not only convinced me with his photographs but also with his energy.
Why did we decide for a pre-wedding photoshoot?
Fast forward a few weeks after, catching the last sun rays, we decided to organize a pre-wedding photoshoot on cape Kamenjak in Croatia, where we had a chance to thoroughly meet each other and where Jan and I had an opportunity to relax in front of the camera before our big day. Jan and Lovro have been chatting the whole way from Ljubljana, which is very odd to be honest, because I'm usually the talker in our relationship. I cannot explain how well we got along, but the photos will speak for themselves. Let me finish with this thought – when choosing your wedding photographer keep in mind that this will be a person present at your wedding for most of the day. Not only you have to like the photographer's style, but you also have to have a connection. I cannot imagine having a photographer whose energy wouldn't be aligned with ours. This is why it's extremely important to meet your photographer beforehand and if possible, do the pre-wedding photoshoot. This way it's easier to imagine how your photos are going to look like, and besides that – a little posing never hurt anybody, right?
photo: Lovro Rozina (LR Weddings)
my dress: bridal shop Sanjska obleka
make-up: Nina Đukić (Nina Beautyna)