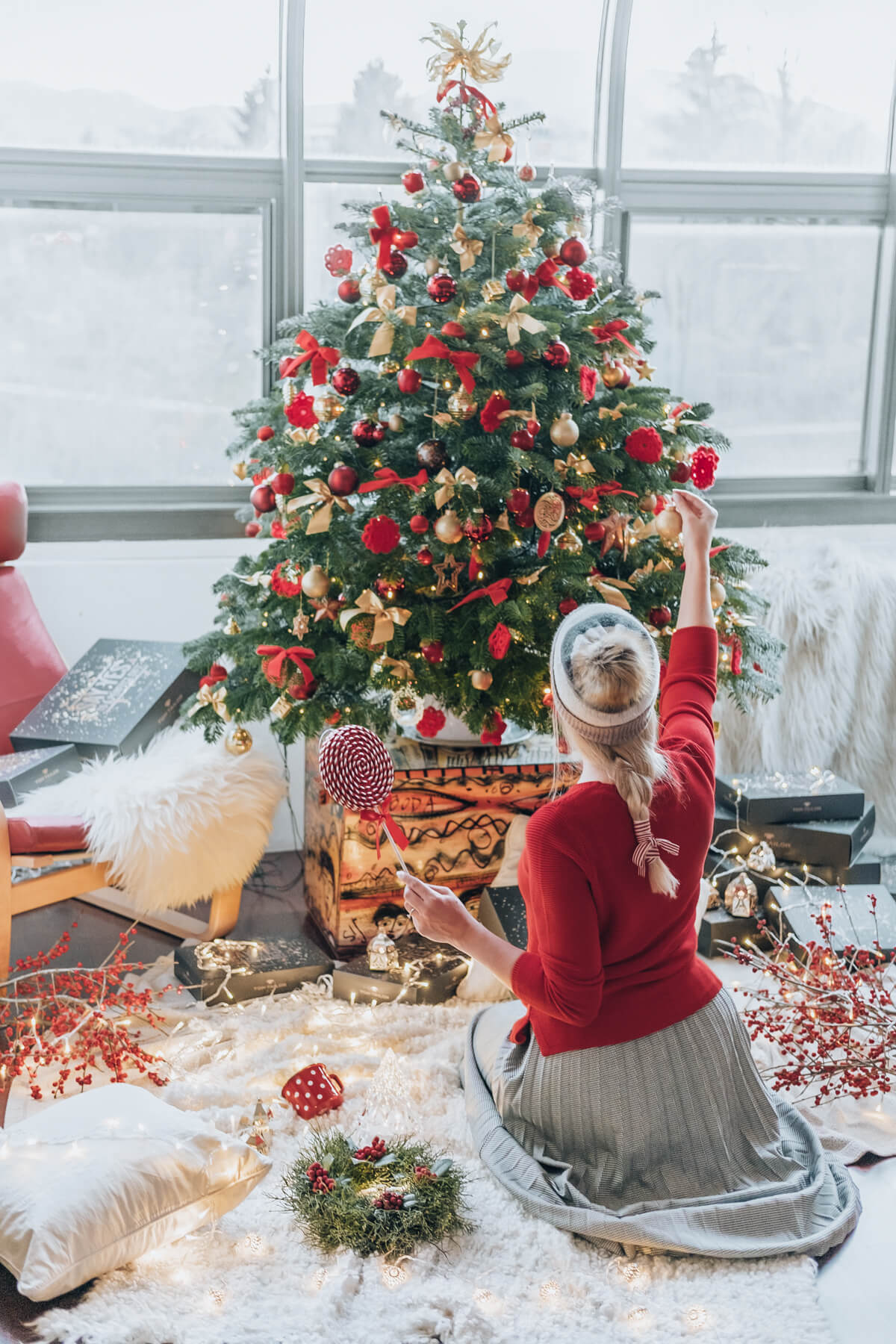 It's that time of the year, whether you like it or not – it's 2 weeks 'til Christmas! I am sure some of you have the whole gifting thing figured out (or maybe decided that you're not going to gift this festive season at all, which is completely OK as well), but the majority of us just started browsing through online stores and window shopping for what to give to our loved ones.
For those of you, who are still not decided what to give and are looking for some Christmas gift ideas (for him and her), this is a blog post for you, to clear out all of your dilemmas and maybe even help you find a perfect gift for your loved one! I created a small fashion Christmas gift guide together with Tom Tailor, where you can find many high quality pieces, that never go out of style.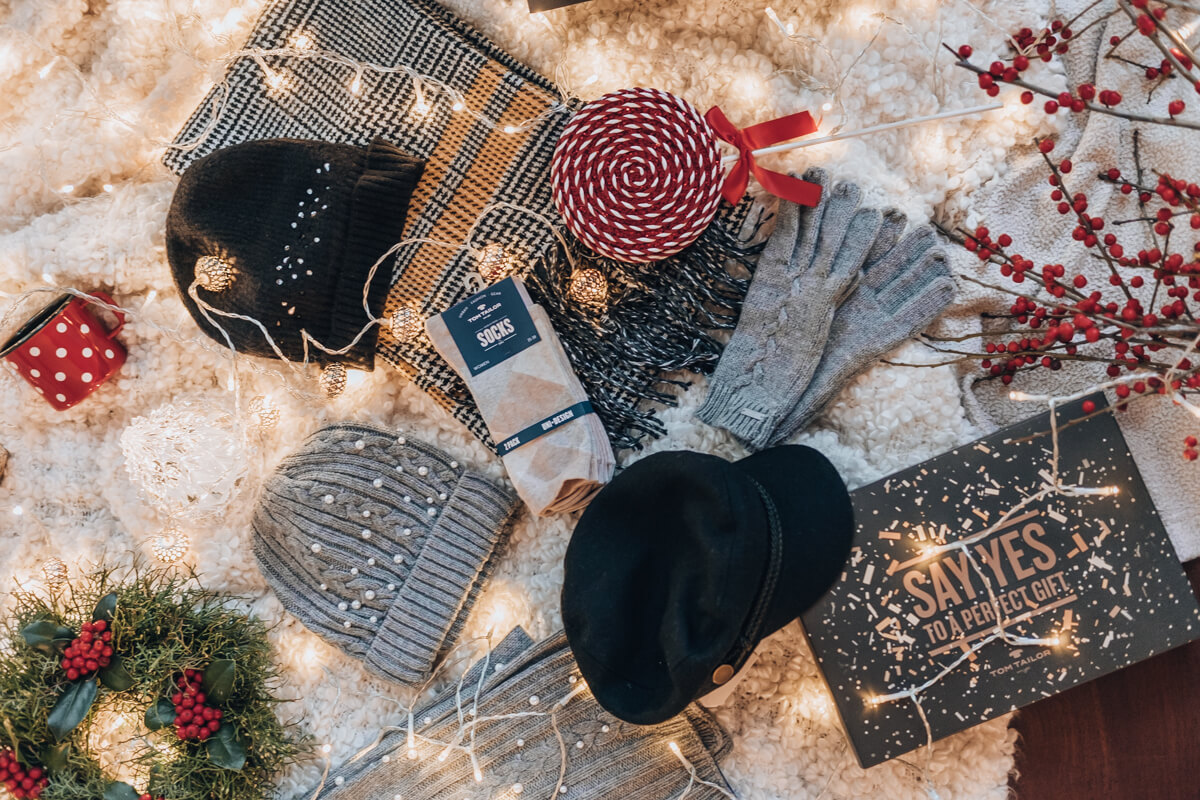 Fashion can be particularly challenging to buy for people, especially ladies. It's easier in the childen's or men's section, but still, here are my tips on how to select gifts you won't miss with:
FASHION CHRISTMAS GIFT IDEAS FOR HER
When it comes to gifting fashion pieces as a Christmas gift, make sure you know the style of the one that you are buying for. Nevertheless, I'd recommend picking something from the accessories or basic clothing categories. Gloves, scarf, cap or even a chic beret or trendy baker boy hat can be a great choice. My to-go choice from Tom Tailor is a matching set of scarf and knit cap with pearls. Socks are always a good choice, find a classic style and make sure they are quality made. Since you want to avoid weird moments, try not to pick clothing that's very size dependent (I mean, you can go this way, if you are confident of individual's size and style, it is also easier when you are buying for children). Still, I would rather go with a fashion piece where you have more manoeuvering space when it comes to size. Cosy sweaters are a good example, where it's easier to guess one's size.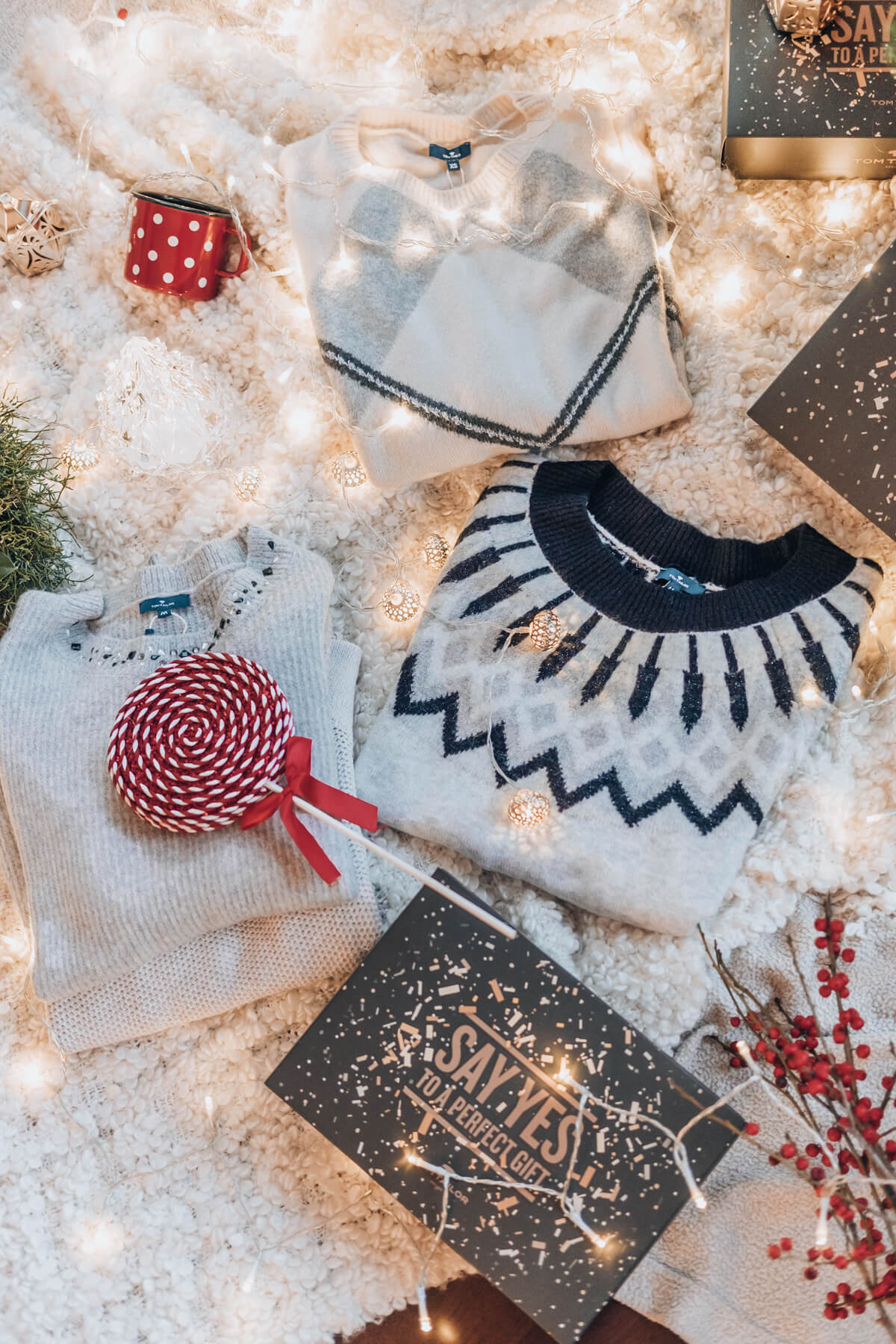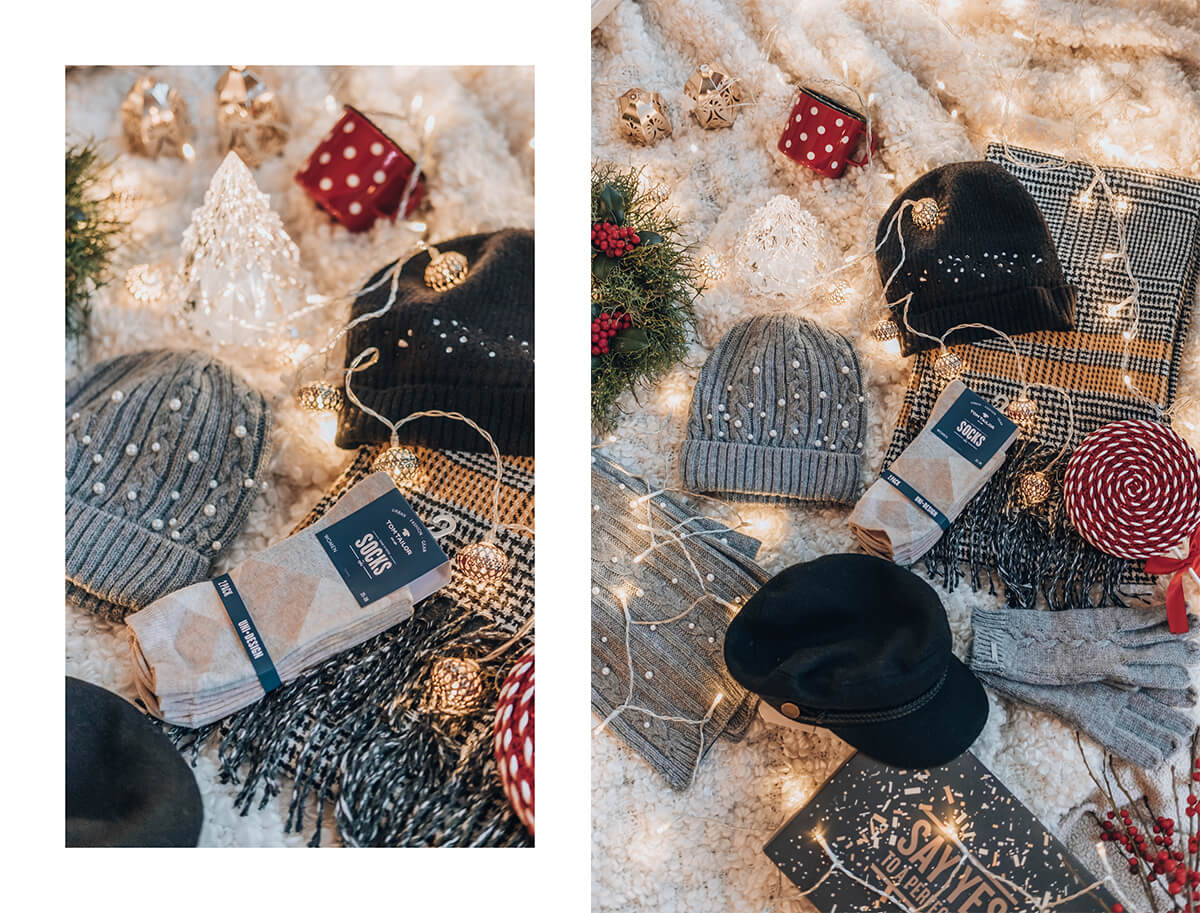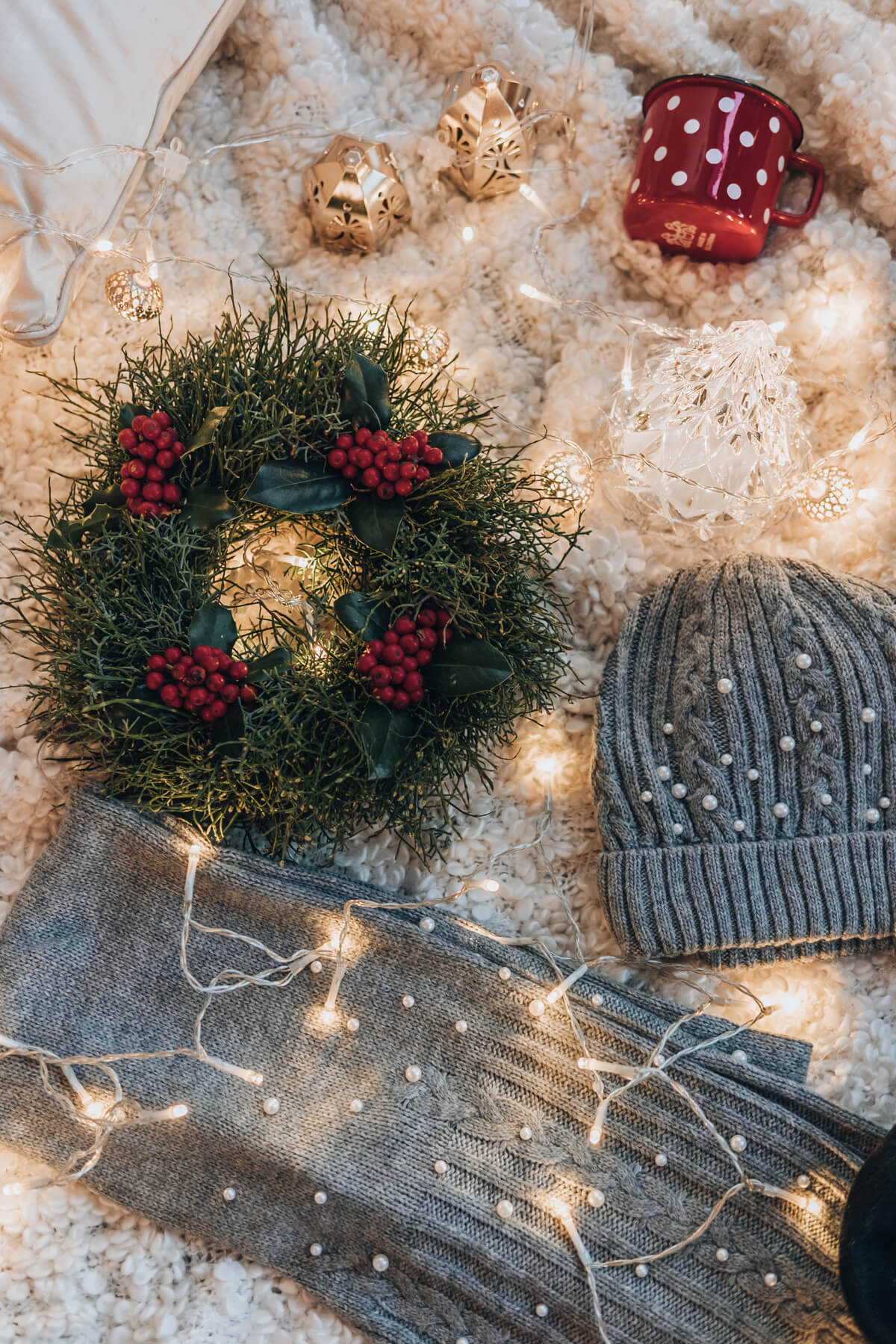 FASHION CHRISTMAS GIFT IDEAS FOR HIM
If you ask me, it is (in most cases) way easier to buy fashion Christmas gifts for men (in comparison to women). My fiancée for example is rather easy to buy for, especially basic pieces, such as t-shirts and sweaters. I wouldn't be so confident in buying him trousers, he's tall and very athletic, so finding a good fitting pair is always a challenge (in this case, I prefer buying trousers as gifts with him present – it's not a surprise in the end, but at least he can wear them). Overall, I would say, it's the same as with ladies – winter accessories can be a great pick, from caps, scarfs and gloves. When it comes to sweaters I like to challenge my male friends and relatives, gift them a bit more vivid coloured knits. Red is a great choice, it fits most men and it bring more life into their wardrobe. For ladies, on the other hand, I'd rather go for soft and neutral colours, maybe enriched with embroidery or patterns. Also, if you're in a dilemma, one can never go wrong with socks – these are always missing!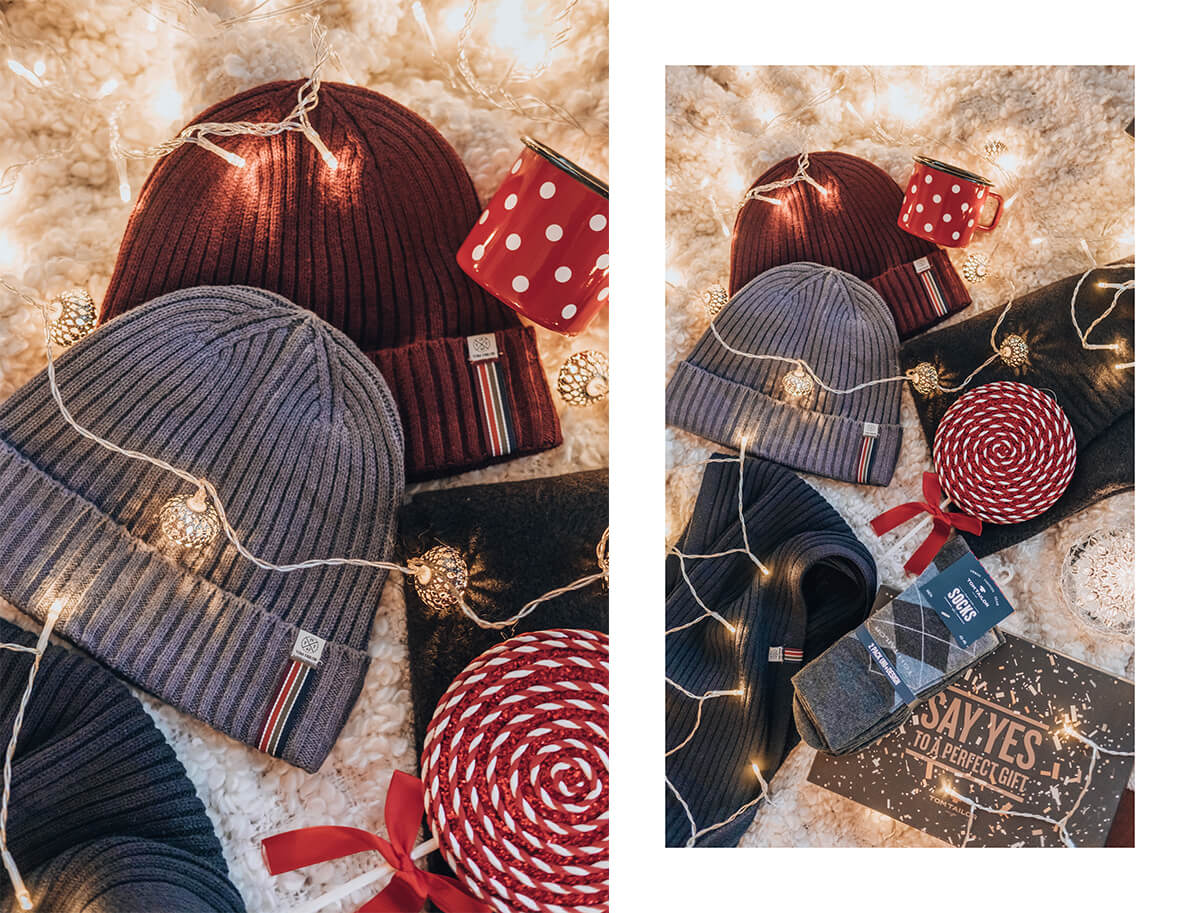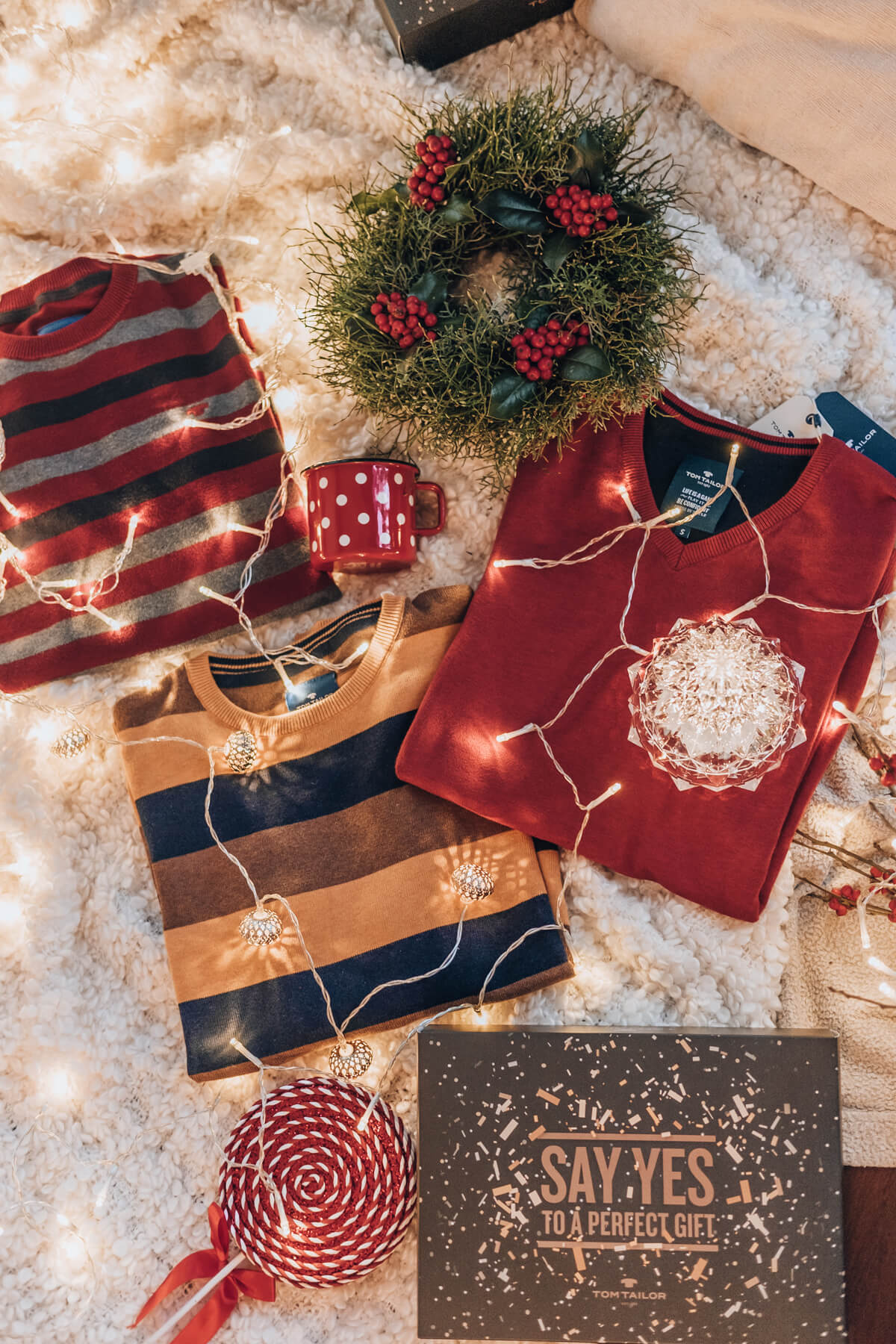 Make sure your gift is nicely presented! It takes just a few minutes to make sure the gift you are giving is nicely wrapped – you can do it yourself at home, seek professionals' help or just grab a nice gift box in Tom Tailor. Make sure you also include a card with a hand written message or at least a gift name tag, so there won't be any confusion on Christmas morning underneath the Christmas tree.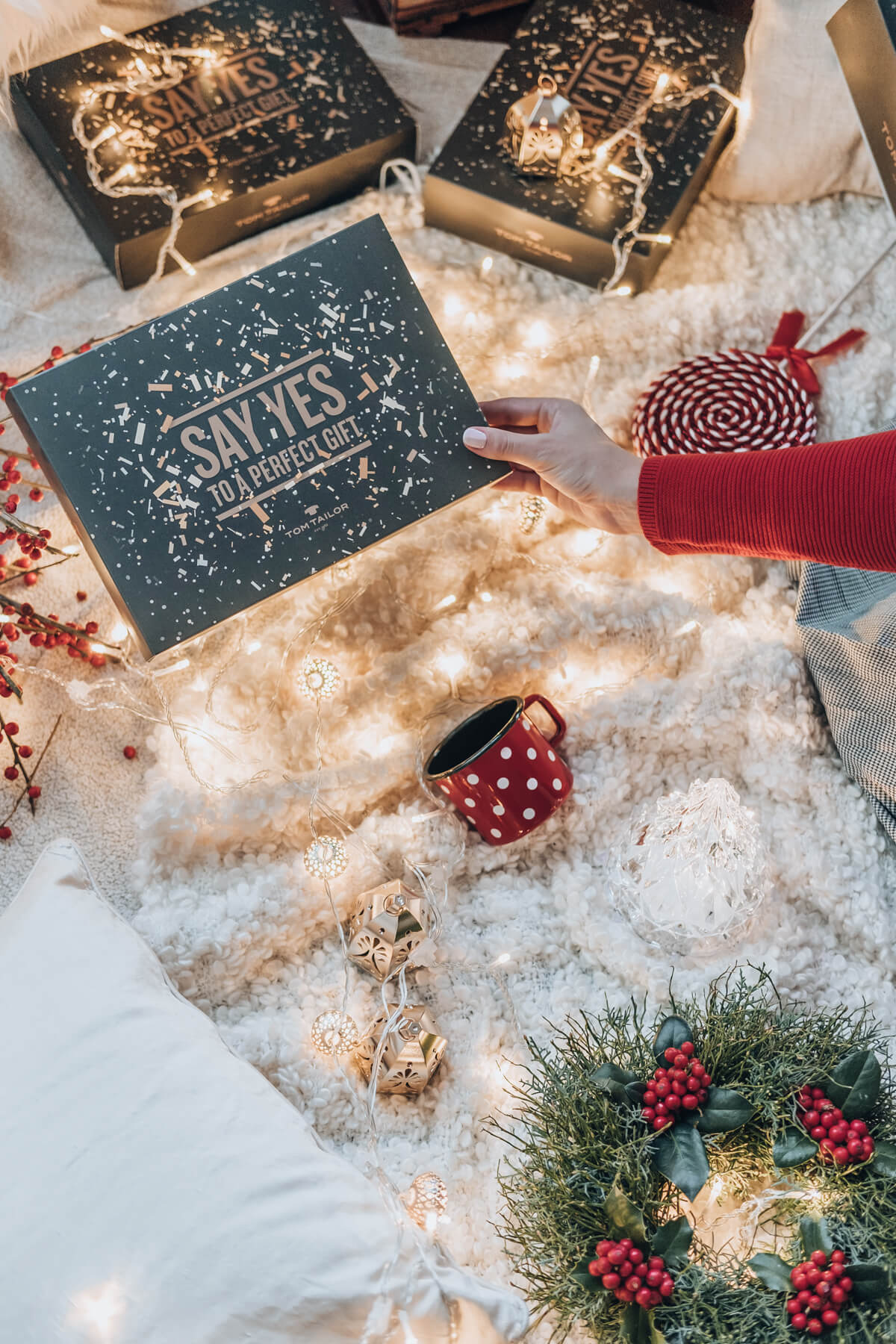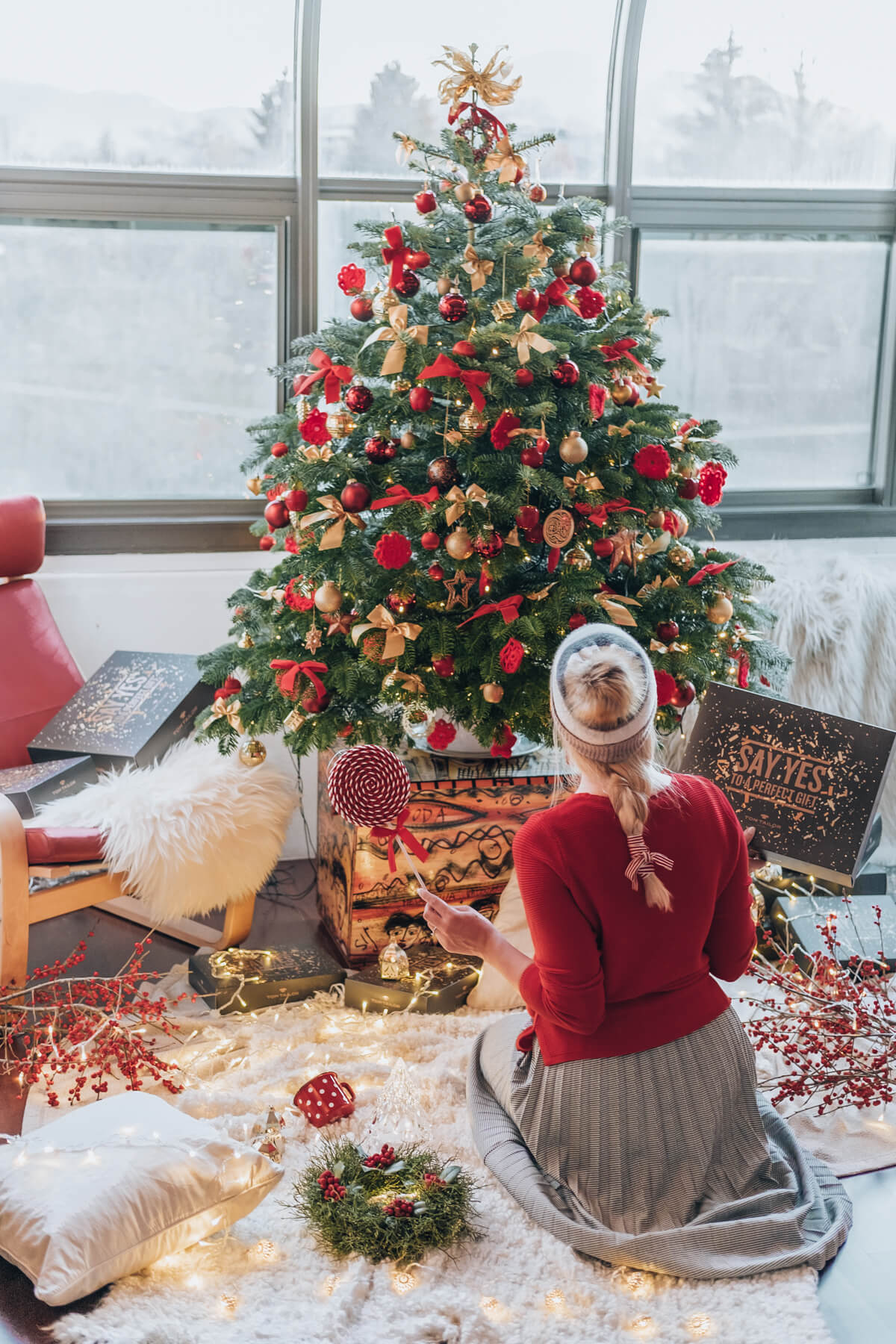 I hope you find this Christmas gift guide helpful. You can always share this post with your present buyer for some inspiration as well…
all pieces: Tom Tailor
*this post was created in collaboration with Tom Tailor*