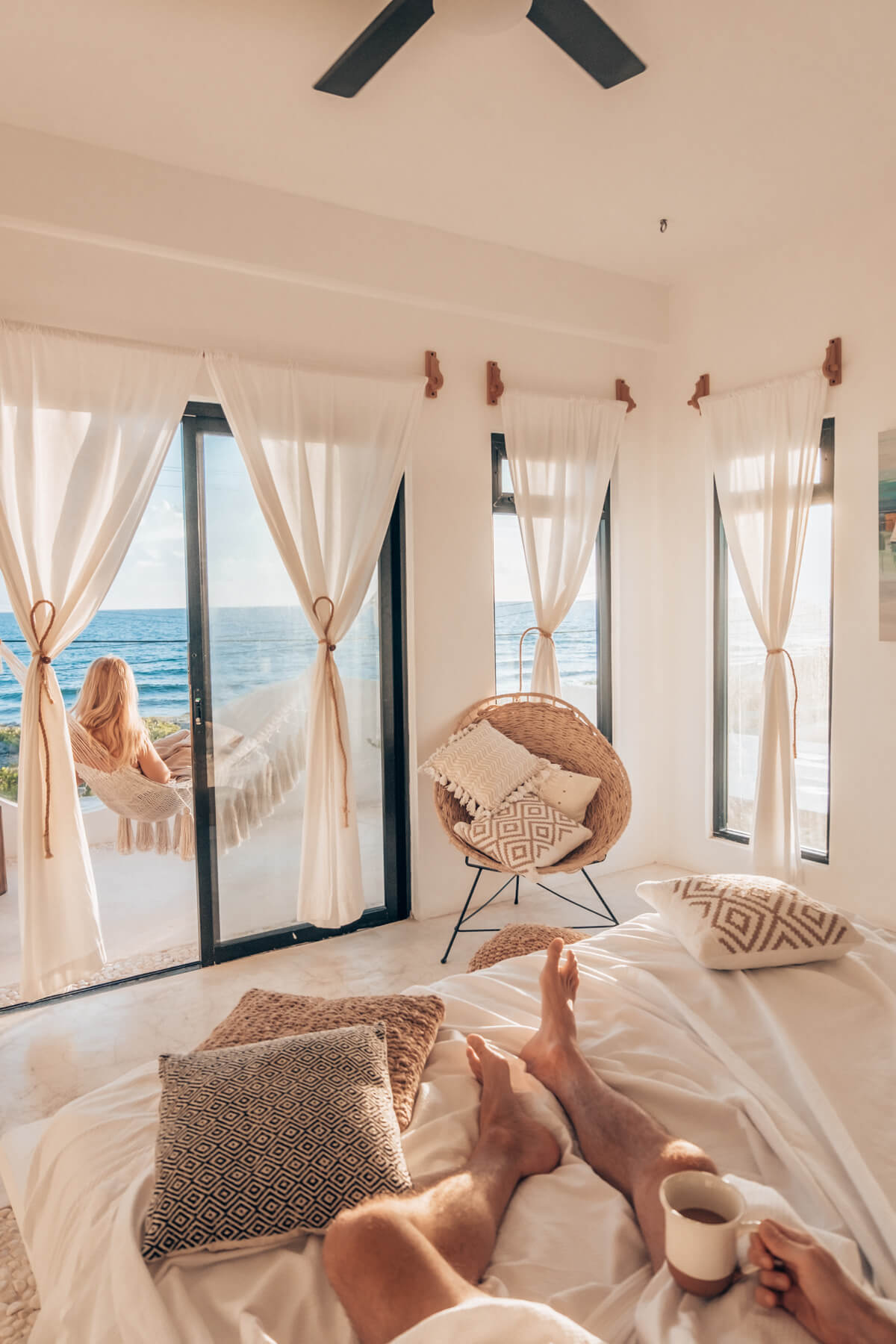 Icaco Island village
SM 002 M 116 L 15, Carratera Aeropuerto, 77400 Isla Mujeres, Q.R., Mexico
prices: from 189€ (depending on the season and room type) – use code AJDA10 for 10% discount
www.icacoislandvillage.com
Isla Mujeres was our second stop on our Mexican adventure after spending the first few days in Soliman Bay, just a few kilometres north of Tulum. A short 20min ferry ride from Cancun, this beautiful island is located in the Gulf of Mexico, approximately 7 kilometres long and about 650m wide. About 6 min drive from the main port, there's a true boho paradise accommodation – Icaco Island village.
Icaco Island village is a luxury boutique hotel with stunning views of the Caribbean sea
Icaco Island village is a small luxury boutique hotel located in the narrowest part of the island, right next to the main road and an old (mainly unused) airport on the other side (btw, the runway is a great track for a morning or evening run!). Its relatively central location offers a quiet sanctuary and a great starting point for discovering the whole Isla Mujeres. Icaco Island village is relatively close to the northern, the most lively part of the island, we walked there twice, but overall I'd say the best way to discover the island is by renting a golf cart or scooter, as we did. Taxies are an affordable option as well, but I am sure you'll get lots of useful information about how to move around and what to see by Matthew. He truly is an amazing host, who couldn't be more welcoming and helpful. We booked a snorkelling trip via him, and we strongly recommend you do the same. The waters of Isla Mujeres are amazing!
»In paradise we trust.« as they say at Icaco Island village. And we most definitely do.
Icaco Island village is a small hotel divided into three buildings, in one there's a reception, while in the other two you'll find stunningly decorated rooms. Each of the rooms features a panoramic view of the Caribbean sea, in our King Suite you could see the sea straight from the comfortable bed (or patio with a hammock). Imagine being woken up by the early morning light! Our room was unbelievably beautifully decorated and sparkling clean, all of the pieces were carefully selected, the same goes for the rooftop terrace with a 360 degree view, where you can not only see the most amazing sunrise, but also the sunset. The upper terrace has an amazing infinity pool/jacuzzi, sunbeds and swings for relaxing. There's also a kitchen and a BBQ, but we also had a small kitchenette in our King Suite. Each morning we were welcomed by fresh croissants and juice, which was such a lovely touch – a small breakfast to start the day exploring Isla Mujeres.
Icaco Island village is a boho-chic boutique hotel, a great choice for couples looking for an accommodation perfect for exploring Isla Mujeres. You will be impressed by the stunning décor and relaxed atmosphere. Down to the very last detail.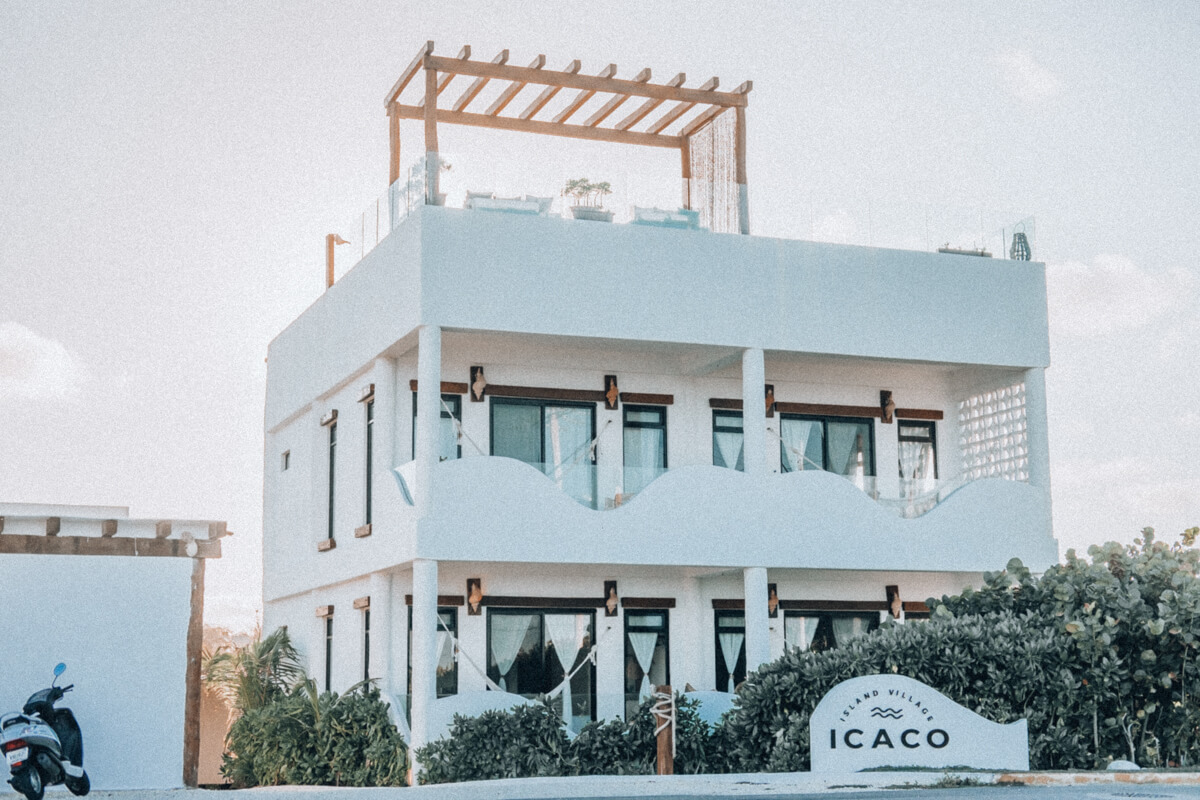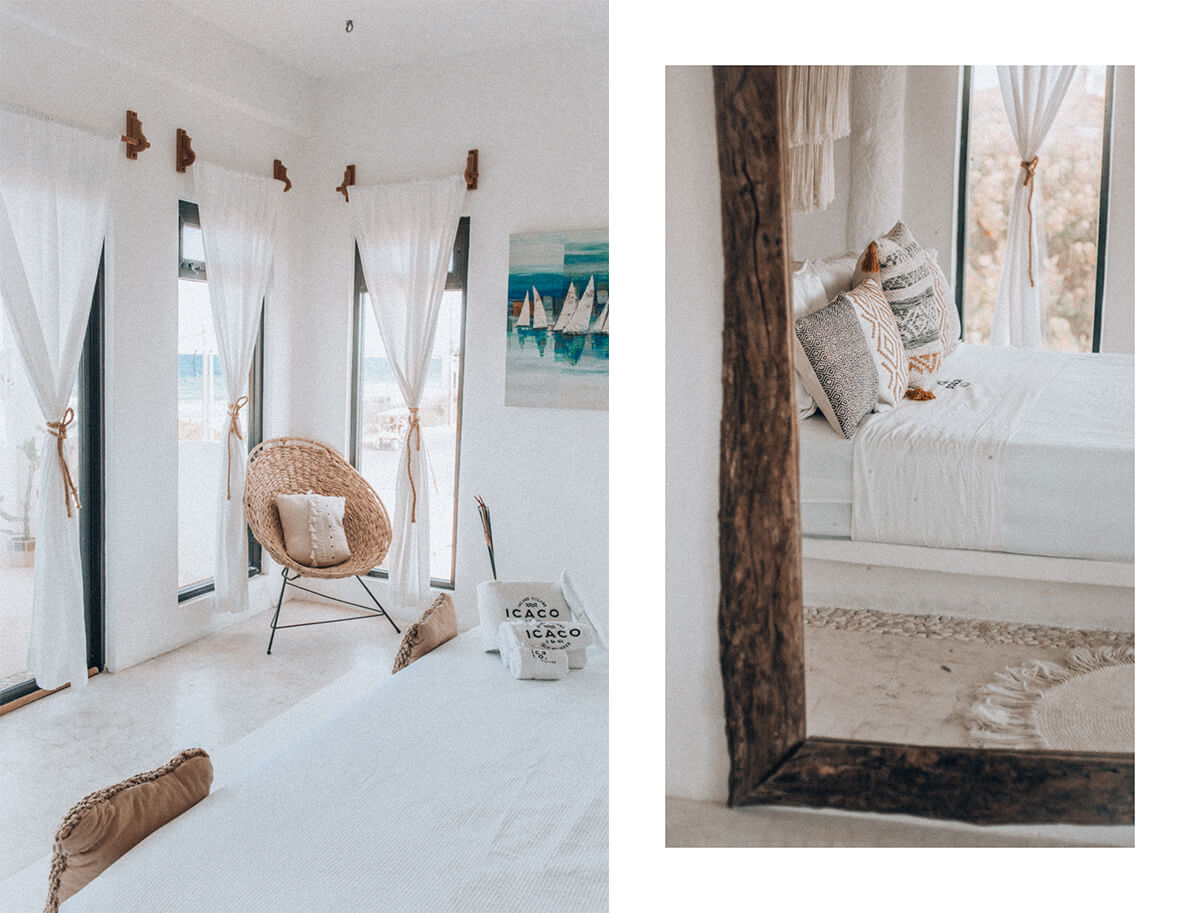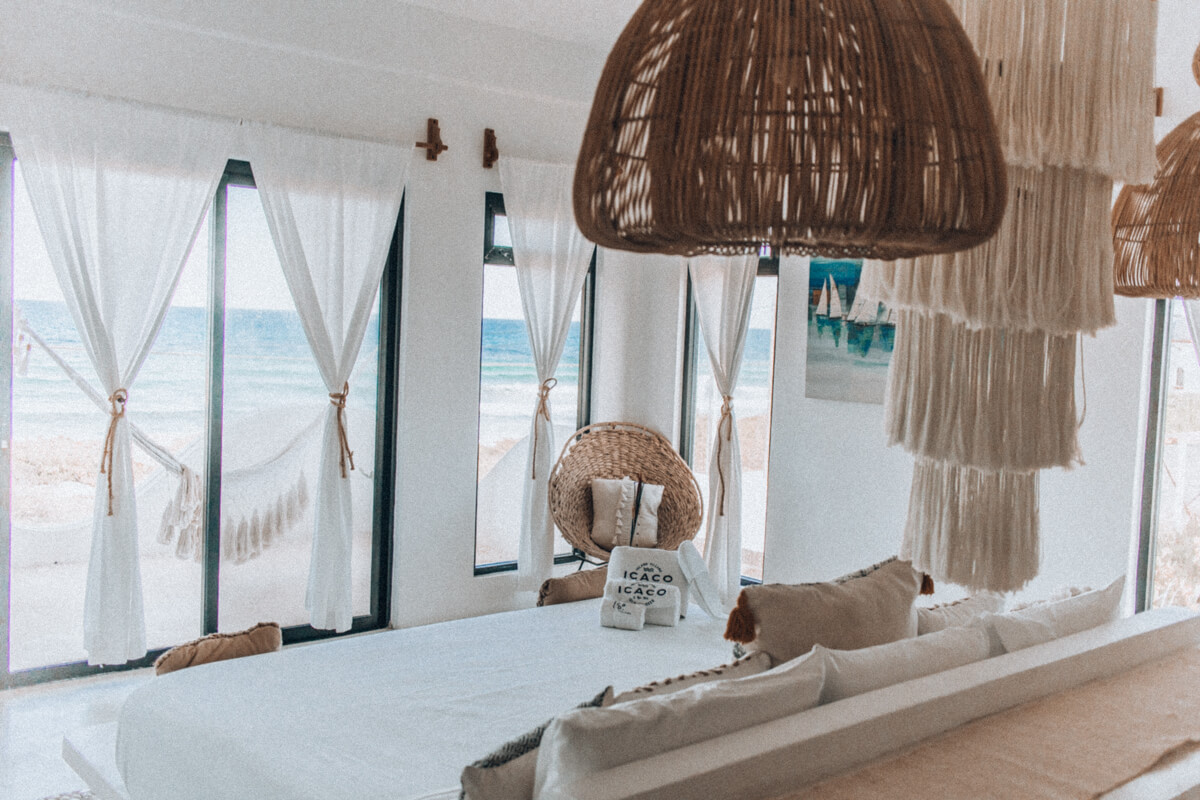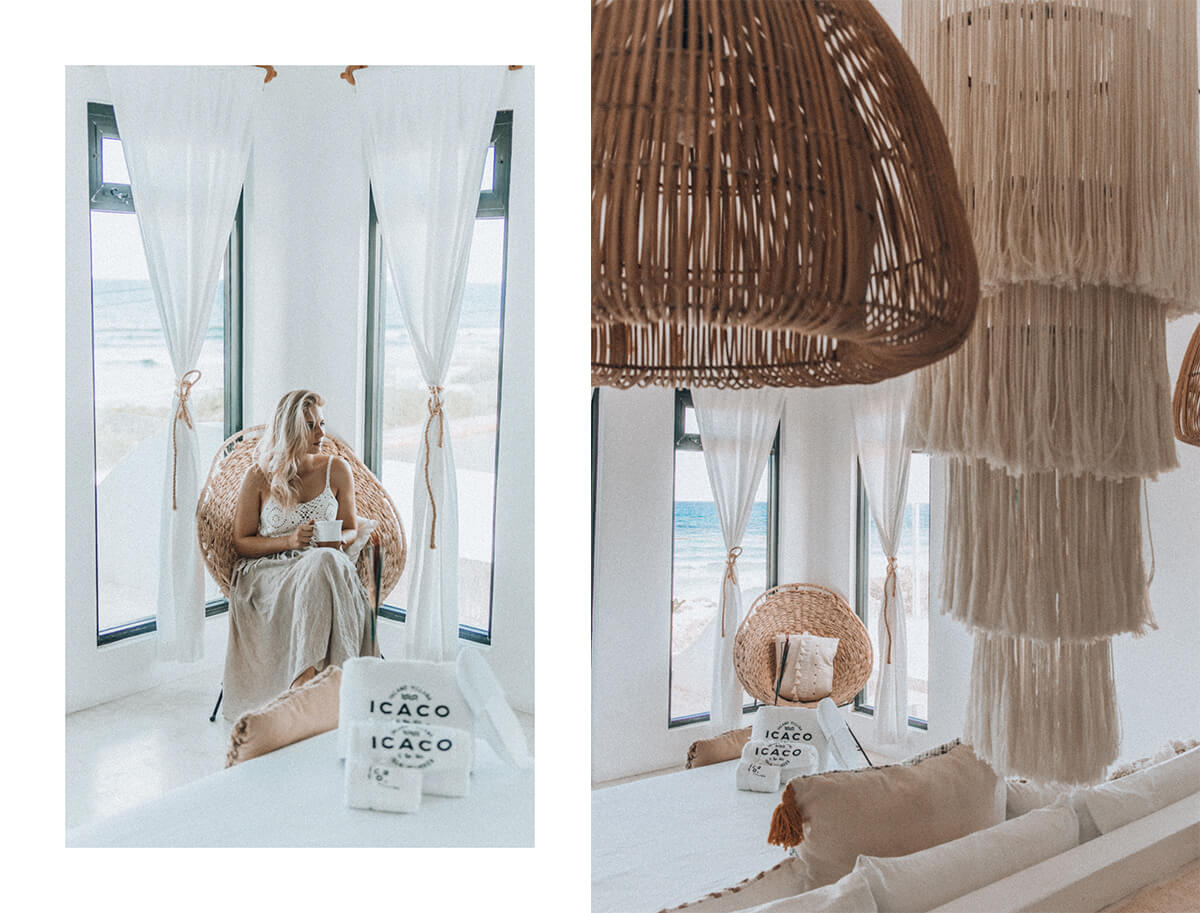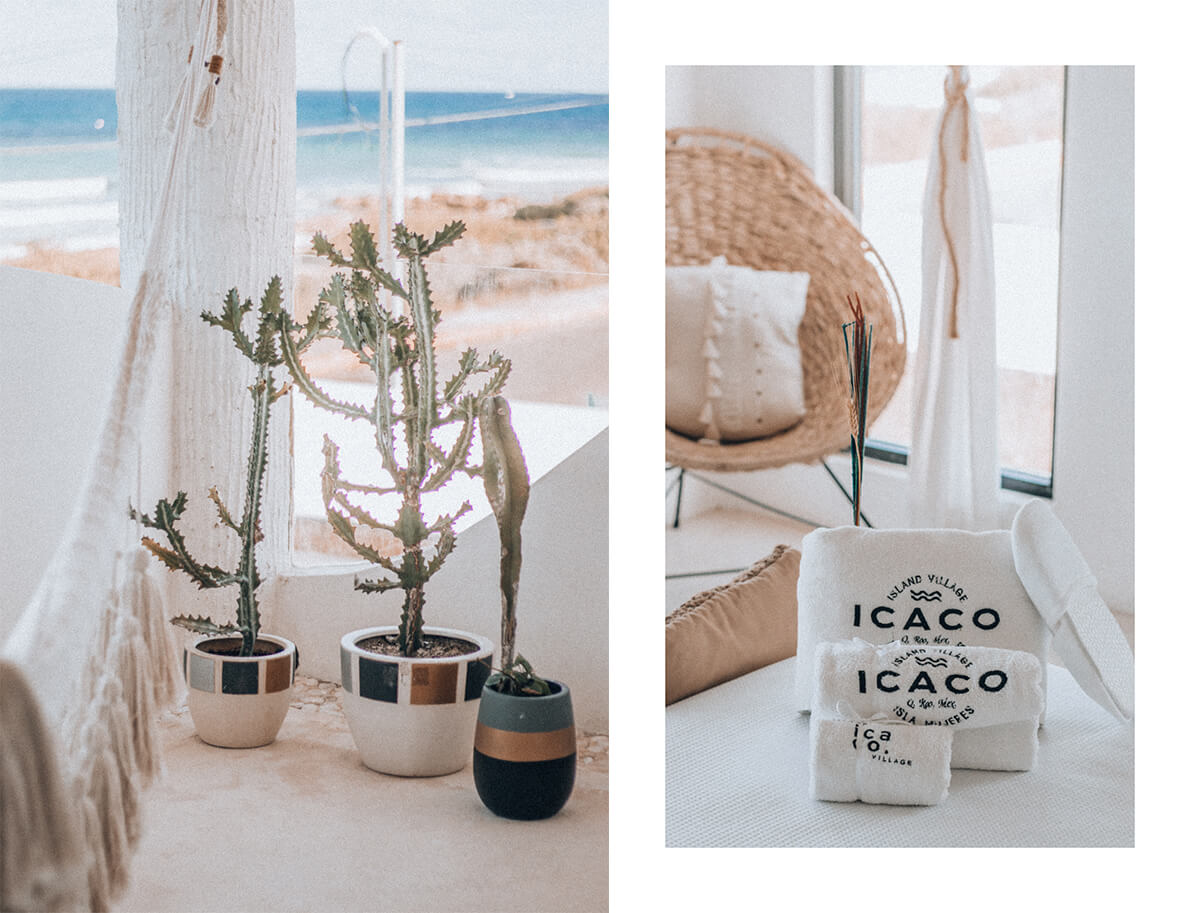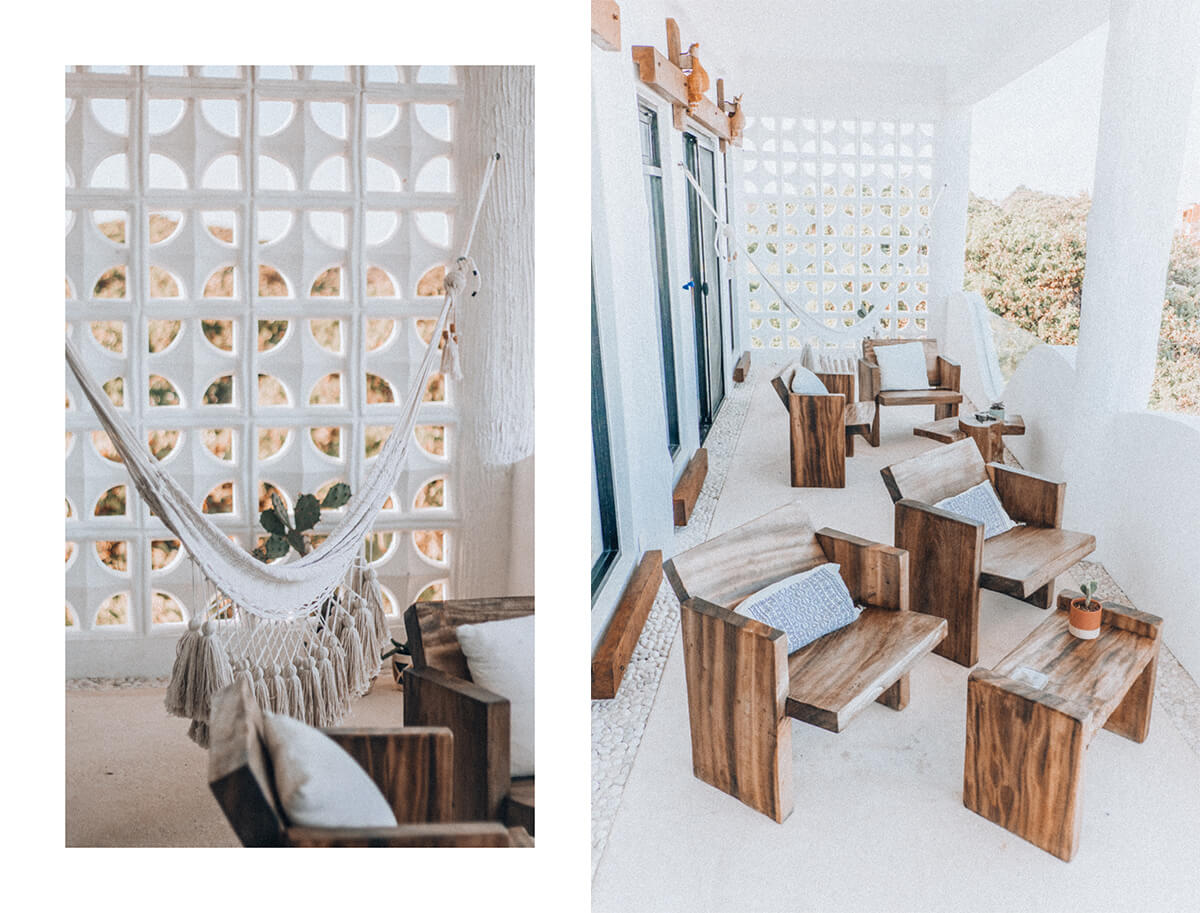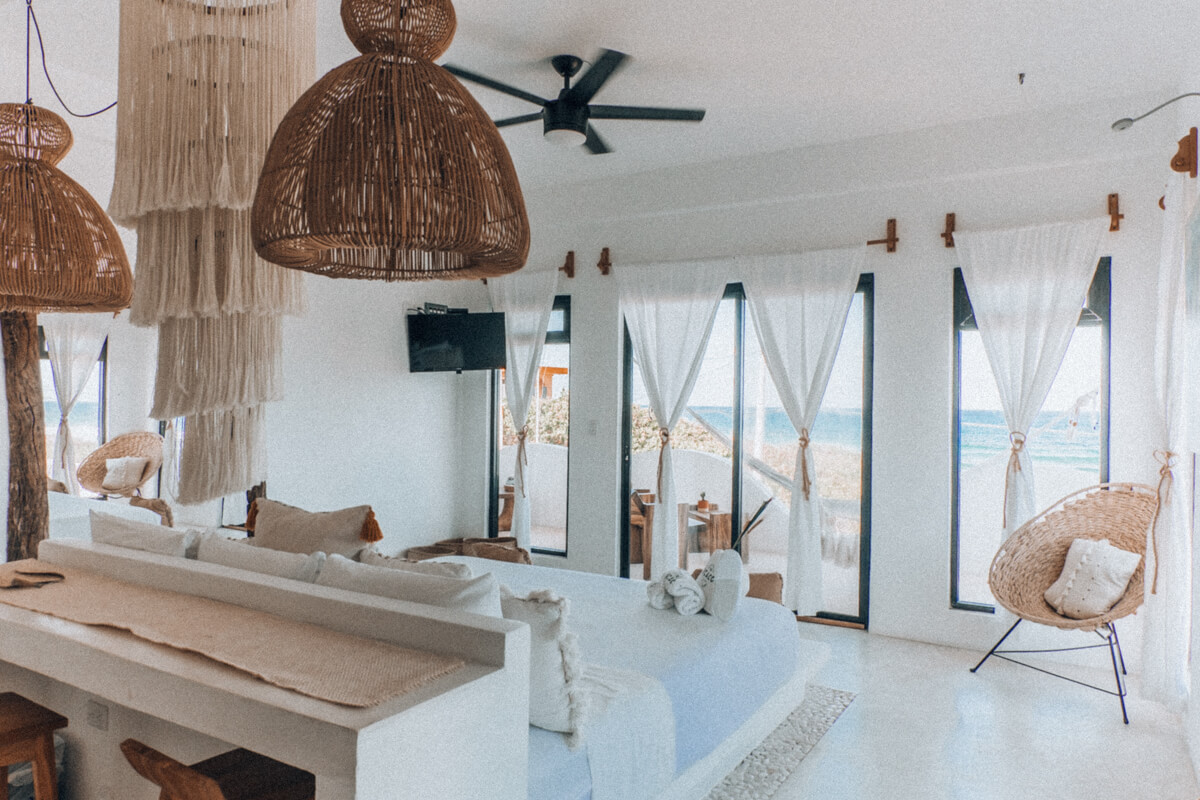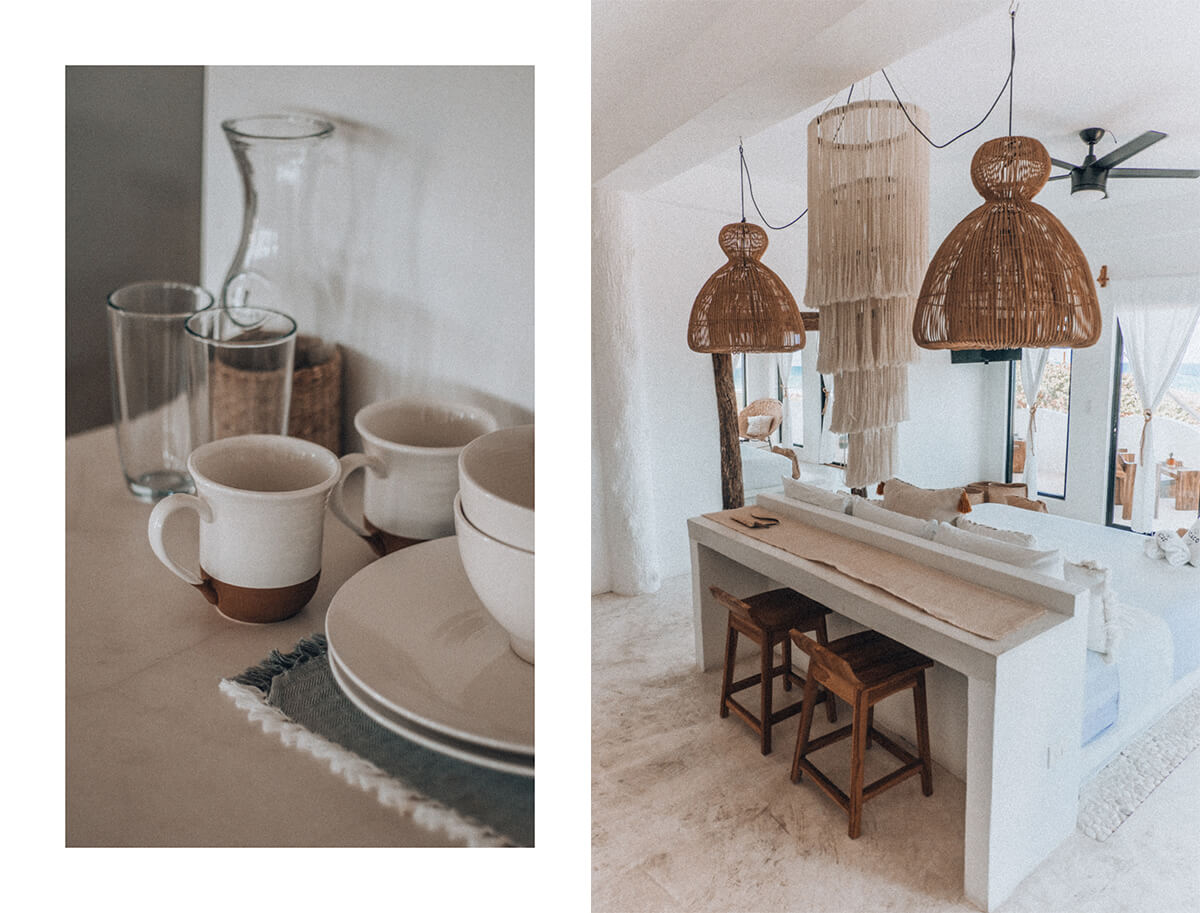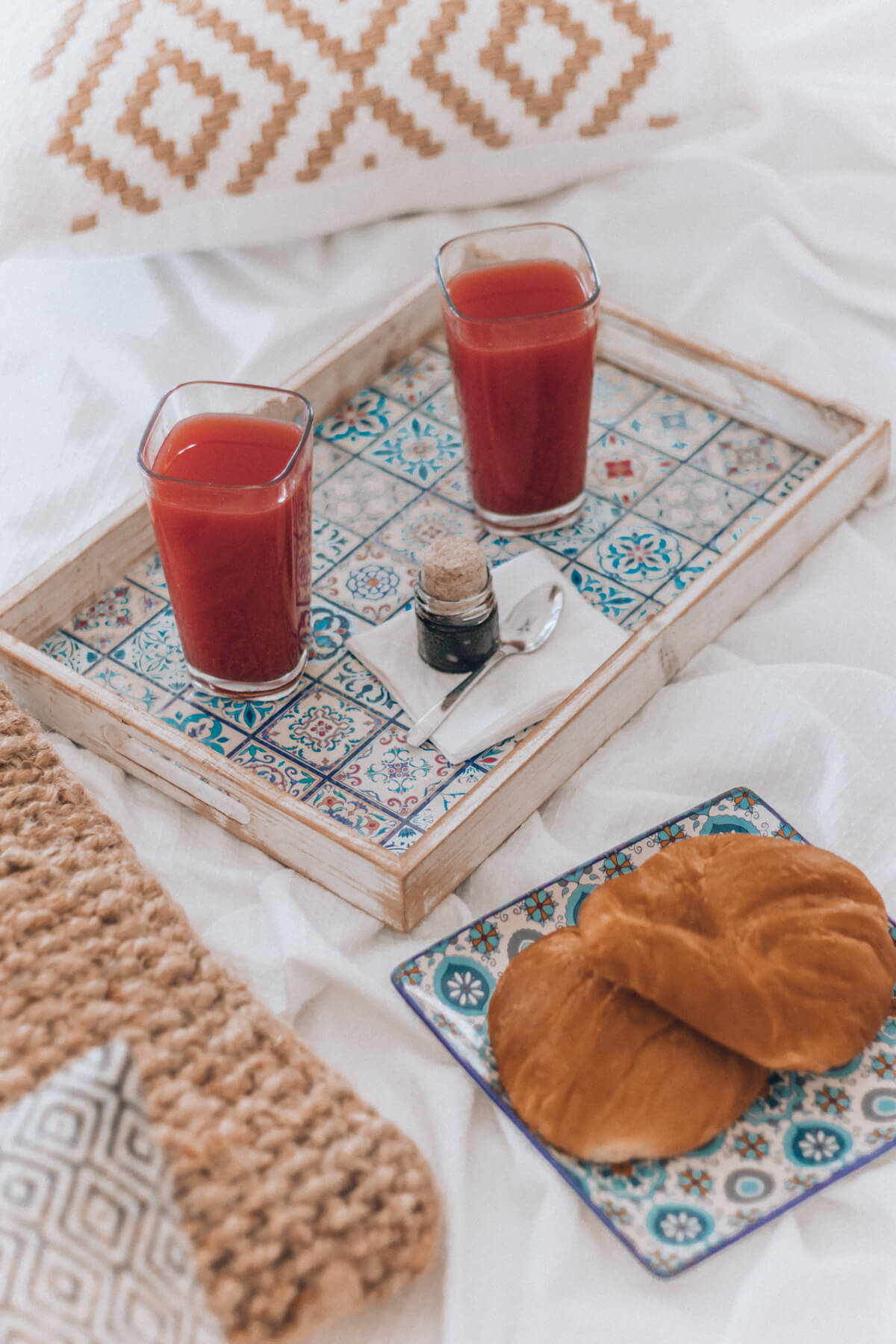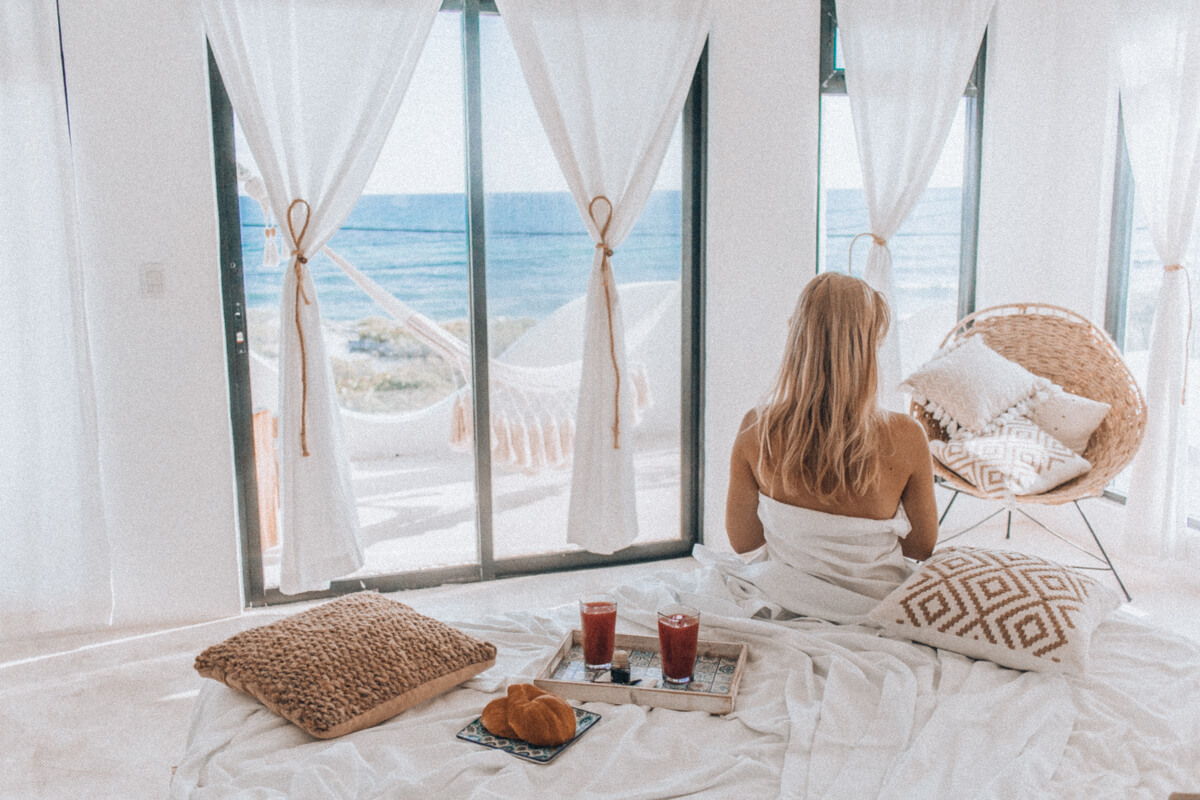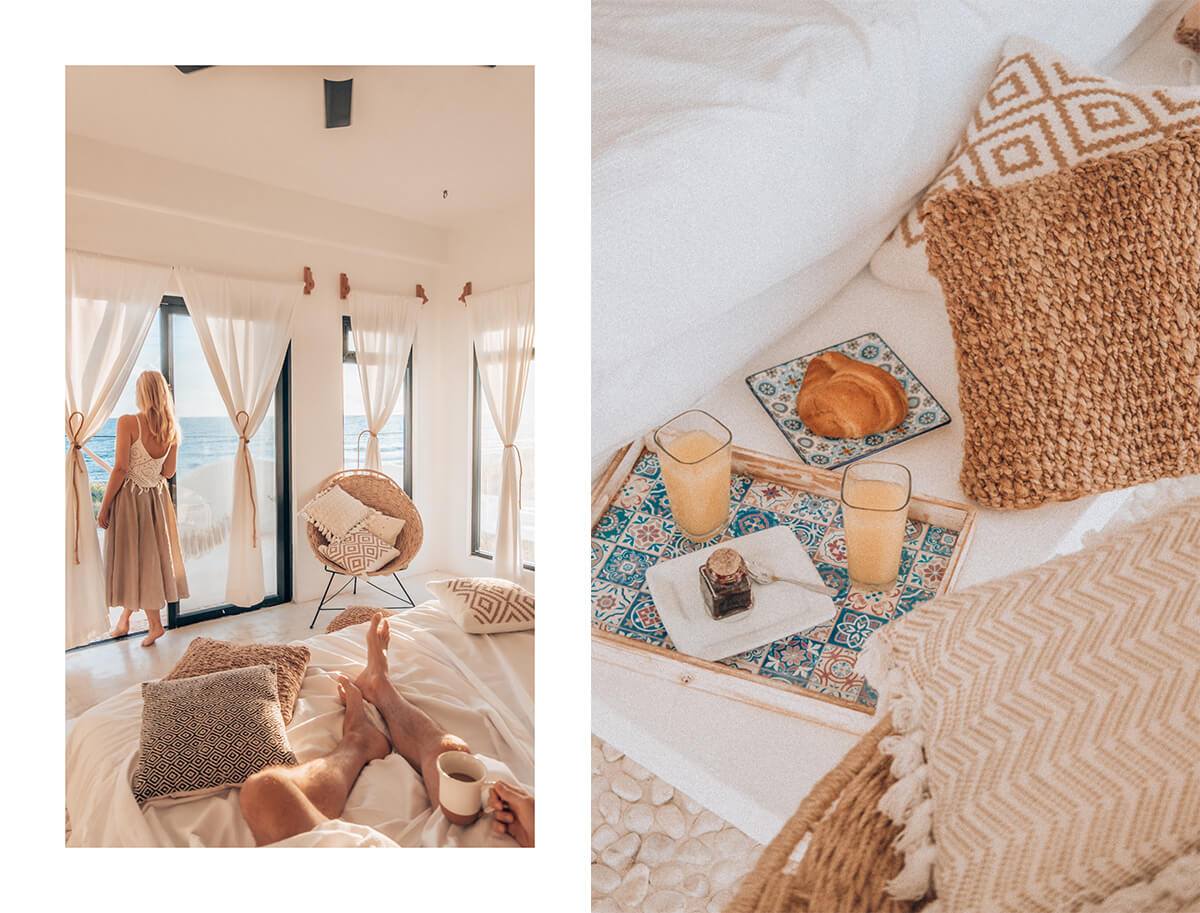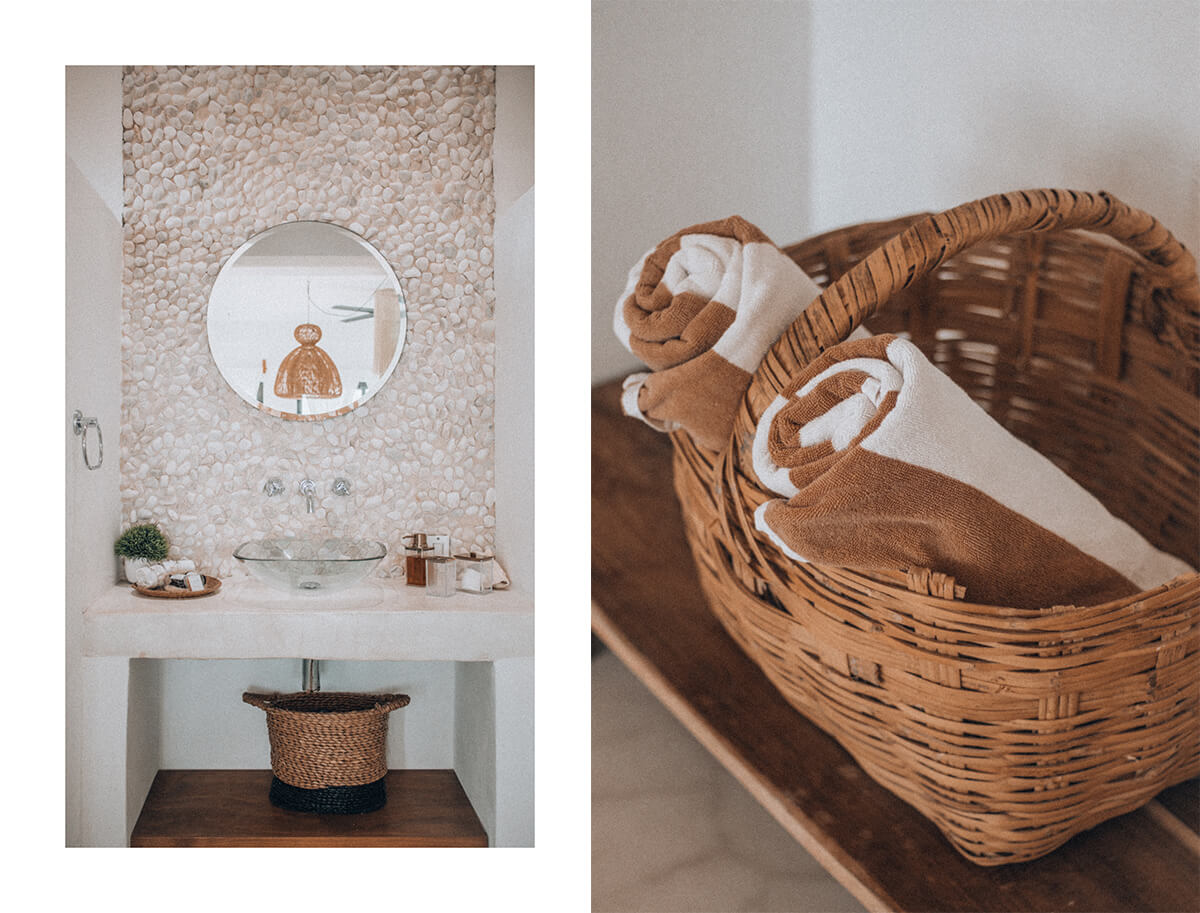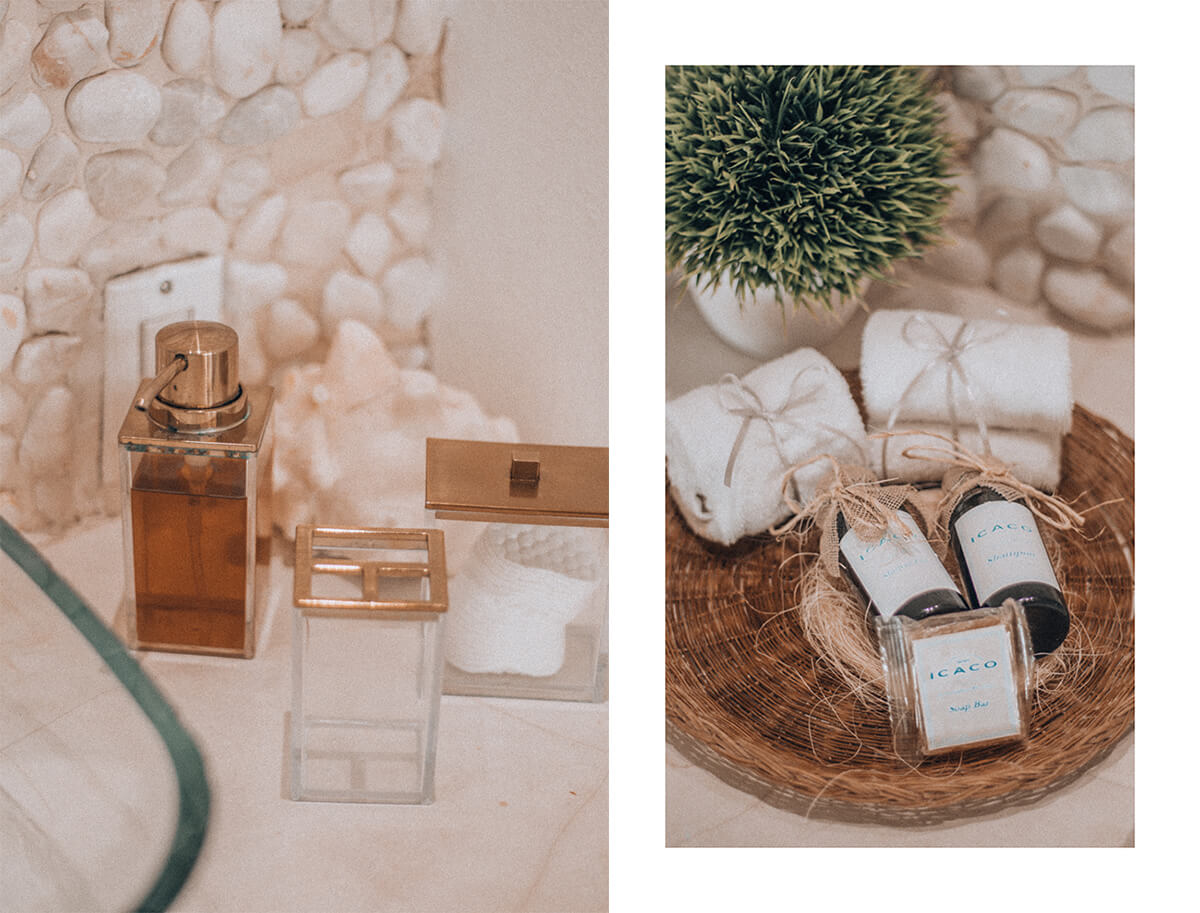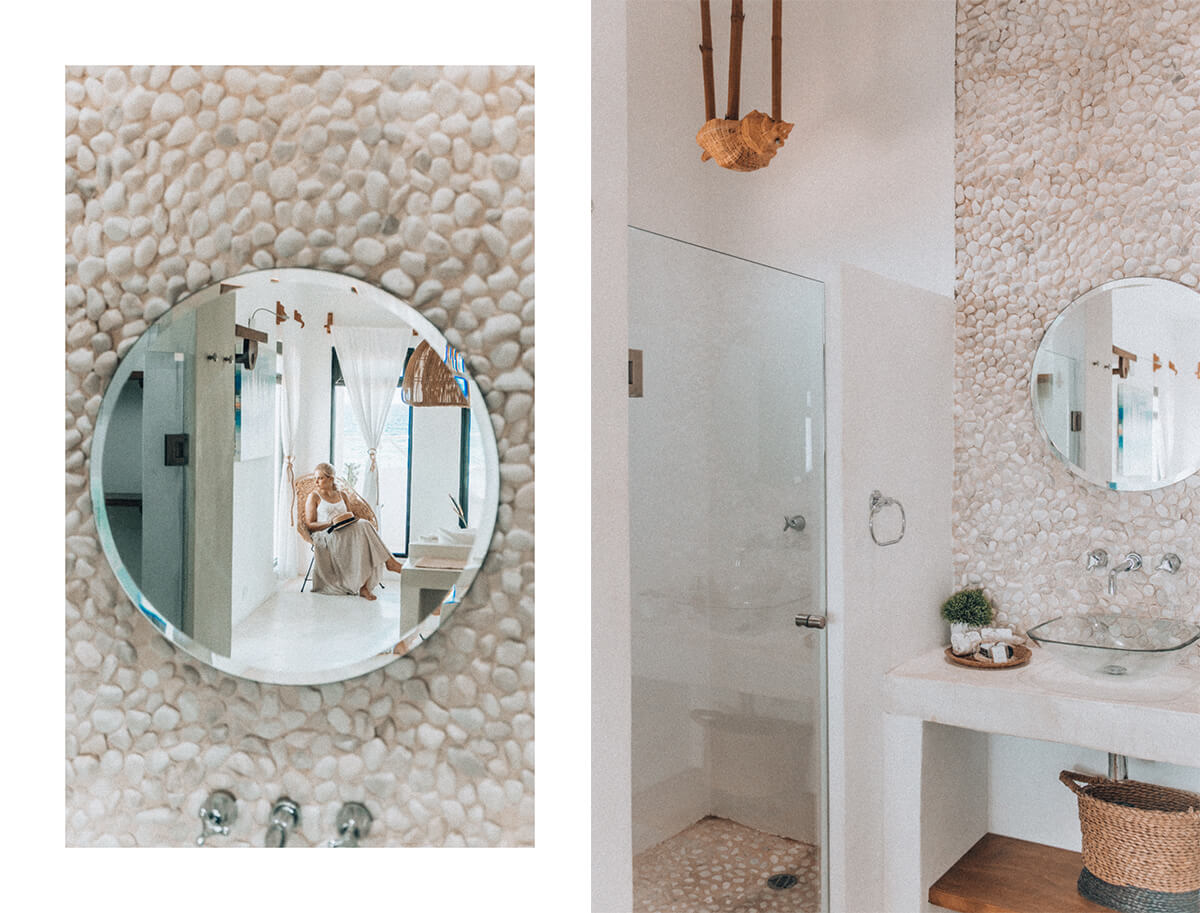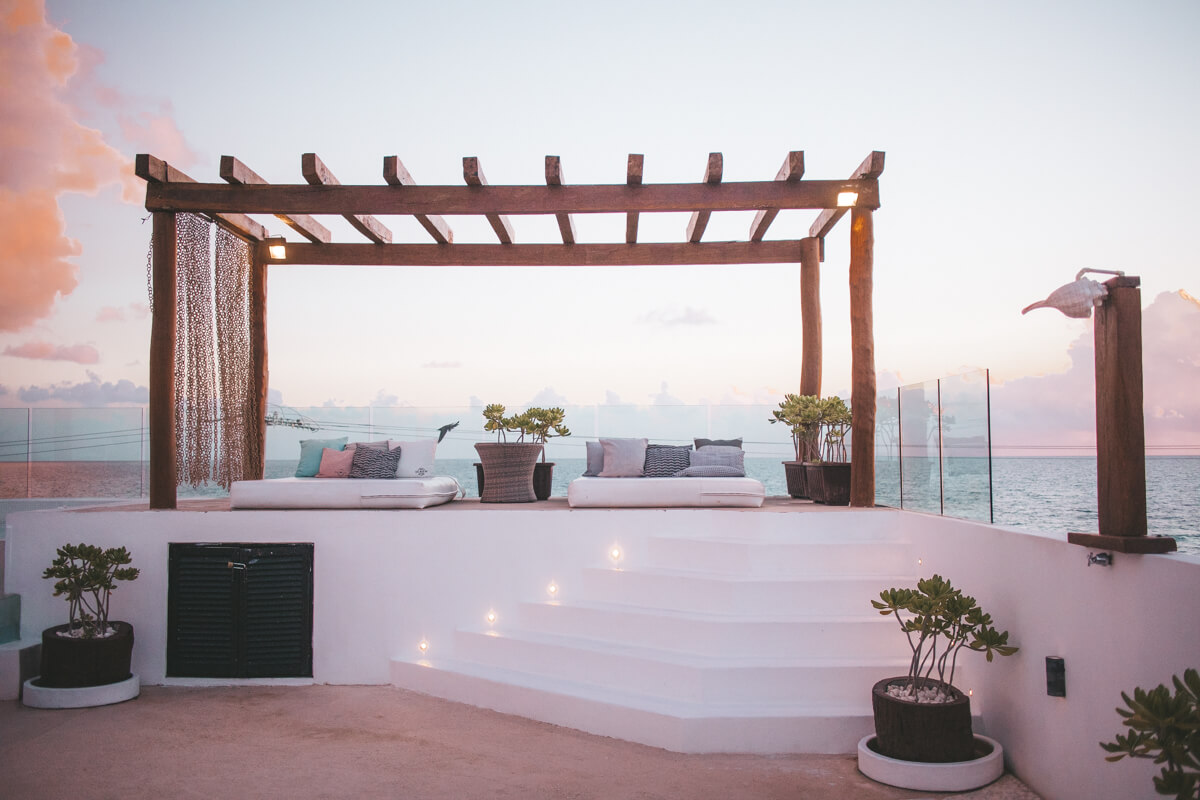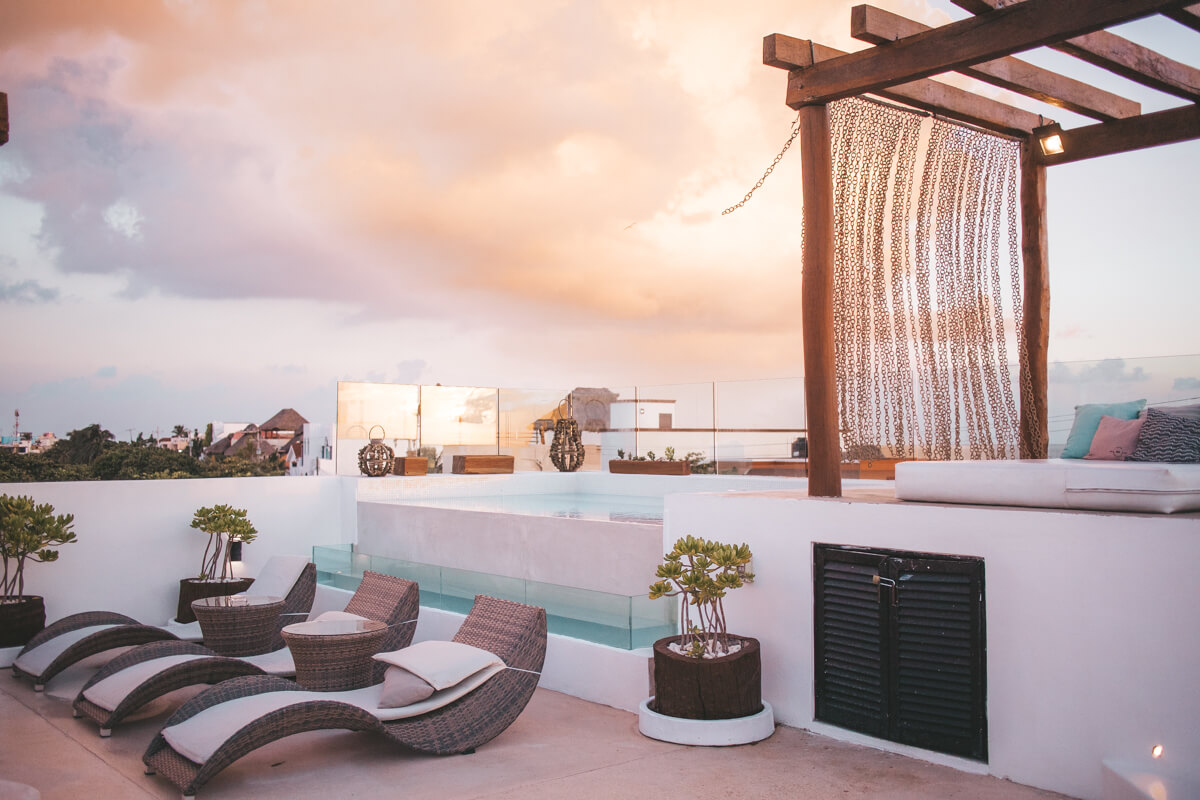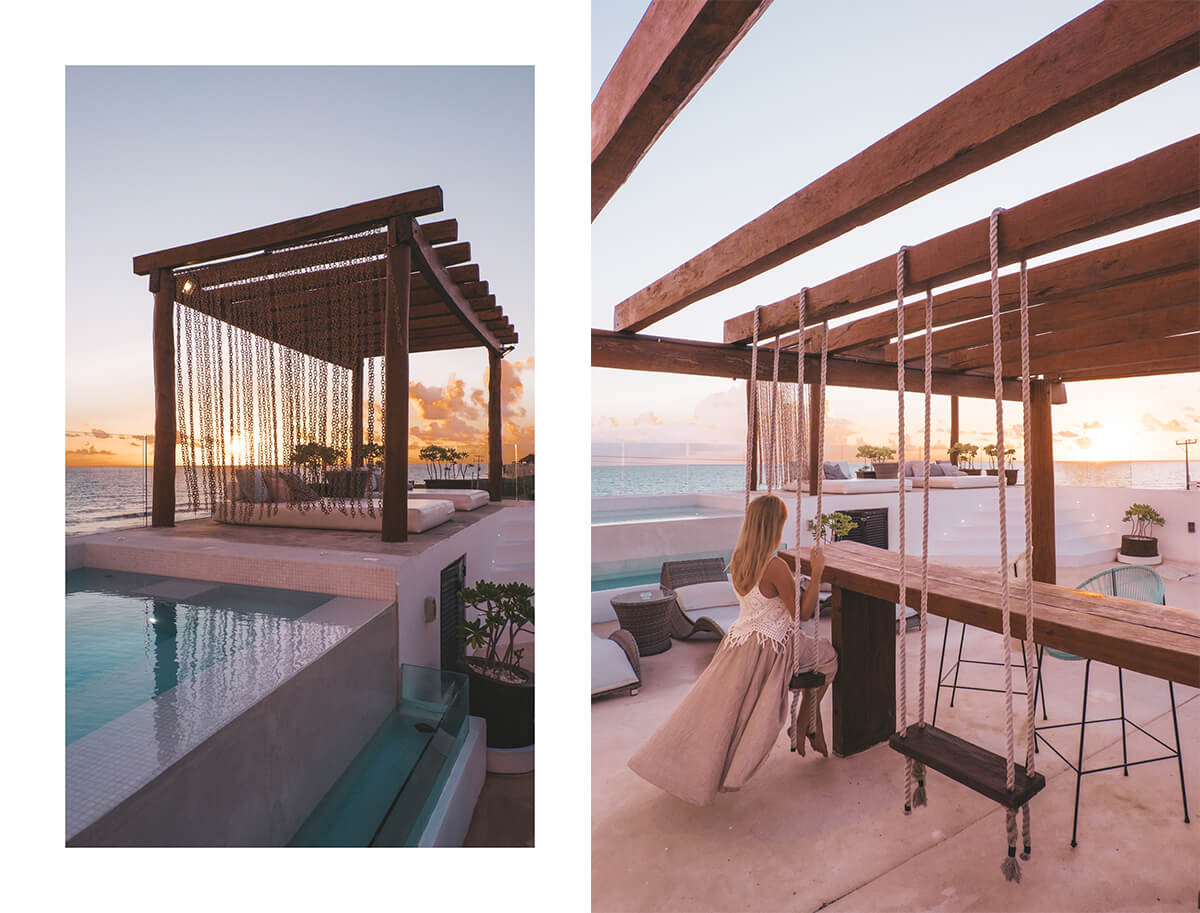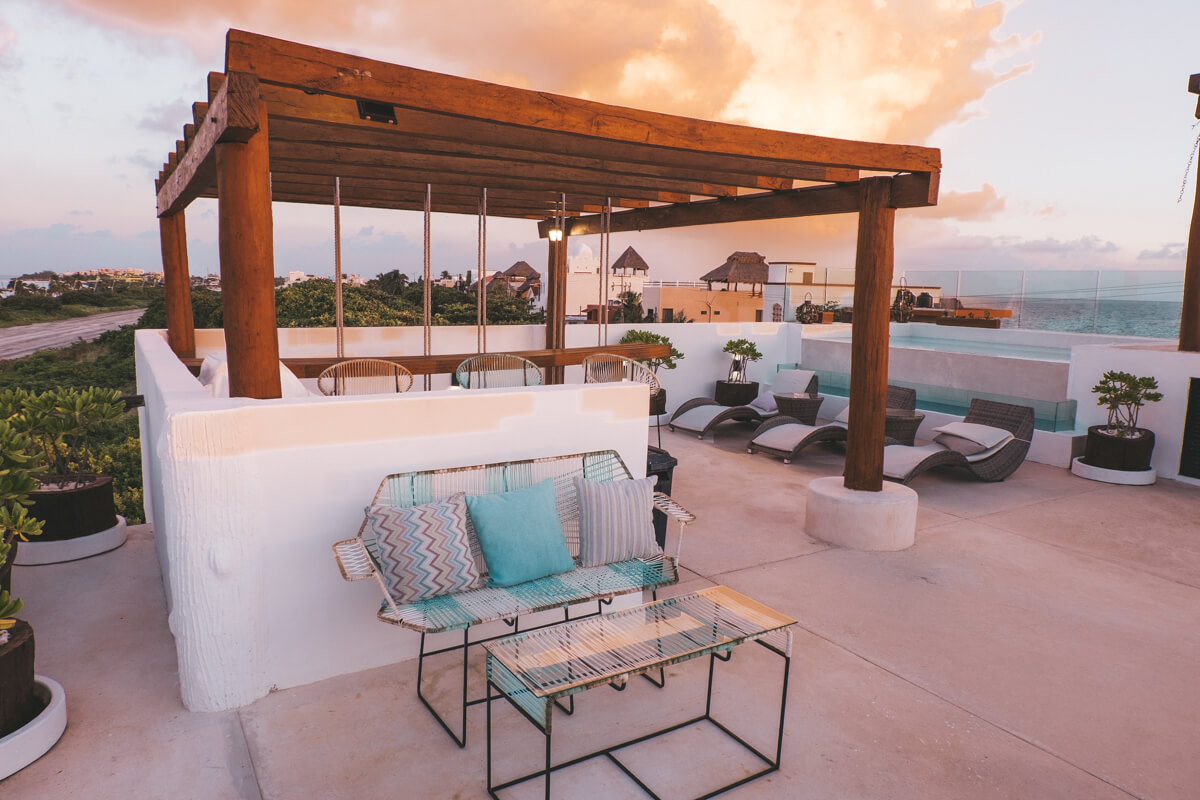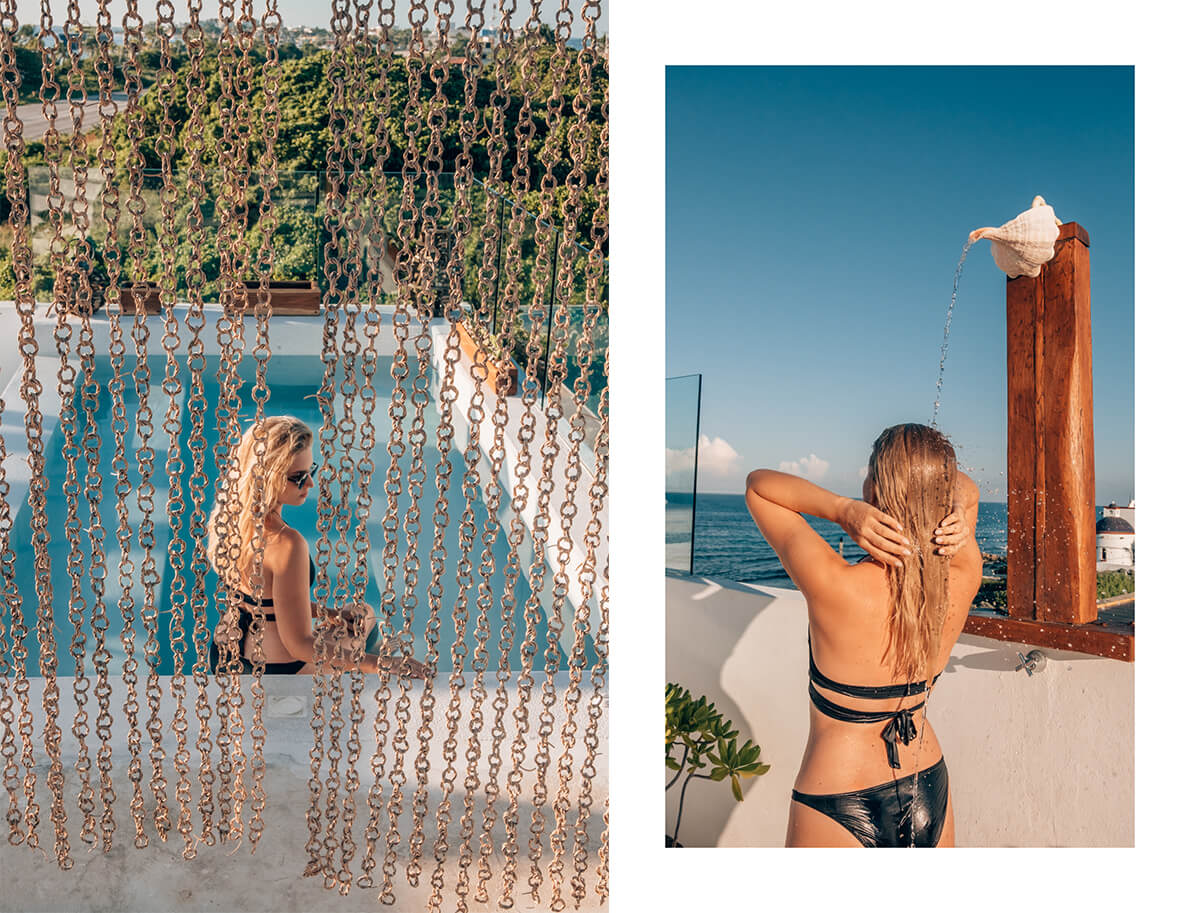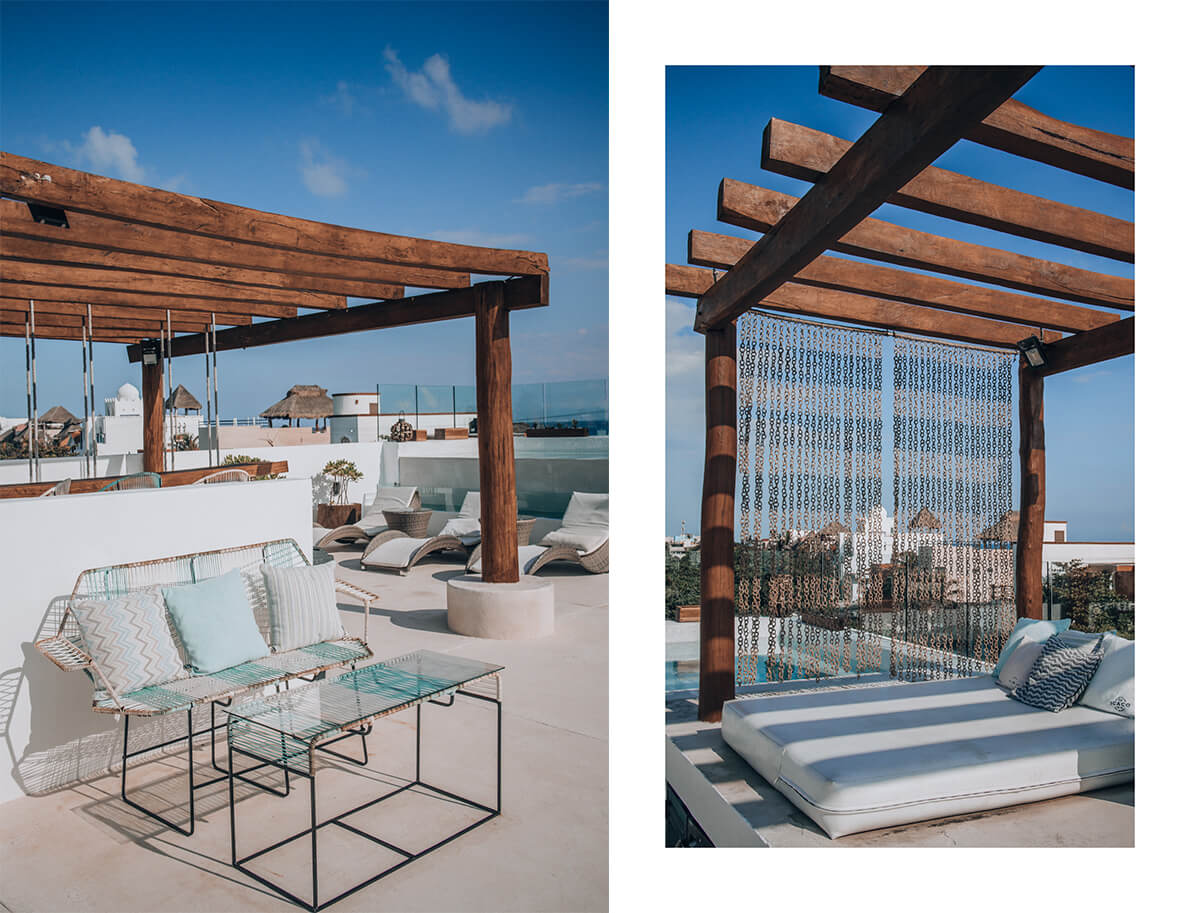 This post was written in collaboration with Icaco Island Village. My opinion is, nevertheless and as always, my own and sincere.