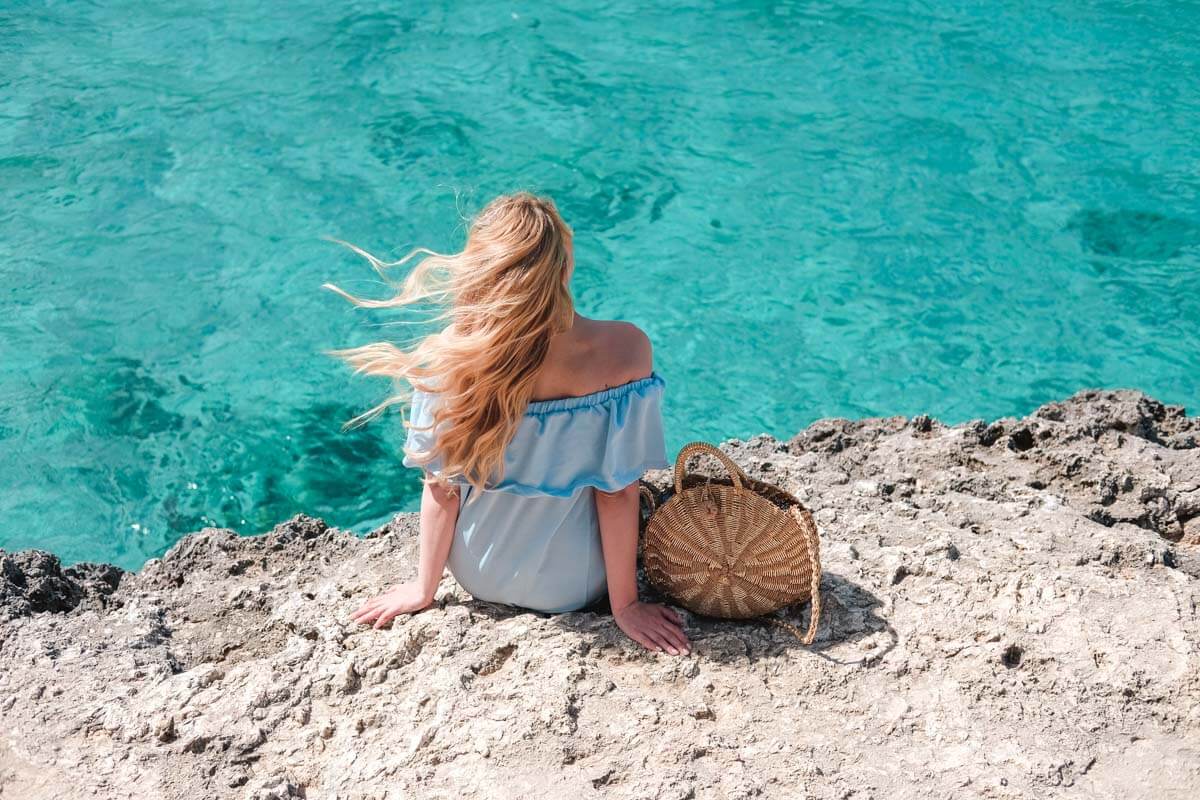 Thinking about visiting Mallorca? Here is my Mallorca travel guide…
My summer came early this year thanks to the trip to the largest Balearic island, Mallorca, Spain. Mallorca is definitely one of the hottest destinations this year, and I was extremely happy to have the chance to discover it together with the amazing perfume brand Betty Barclay. Two fresh fragrances from the Pure Pastel line followed me and my blogger friend Tesa across the island. Lemon and fresh mint offered us refreshment during our Mallorca adventures. So, what to see, where to swim and sleep… discover it in my Mallorca travel guide!
Location: Mallorca / Majorca, Balearic Islands, Spain

Area: 3,640.11 km²

Language: Spanish (Mallorqui / Catalan), English and German are spoken

Time zone: UTC + 2 (summer) / UTC + 1 (winter)

Currency: Euro (€)

When to visit Mallorca?
Mallorca has pleasant Mediterranean climate with dry, hot summers, and mild winters. It has more than 300 days of sunshine every year, which makes it a great destination all year round. My suggestion would be to visit it in May or September to escape the crowd, but still enjoy pristine summer weather.
How to get to Mallorca?
We flew from Milan Malpensa directly to Palma de Mallorca airport with EasyJet. The flight was an hour and a half long, we were welcomed with a beautiful scenery of Balearic Islands. As you can imagine, flight tickets were affordable, but still –  a GoOpti transfer from Ljubljana to Milan was added to our transport budget.
Getting around Mallorca
Mallorca has a solid public transport, many cities are reachable by bus. However, to fully enjoy and discover island, I suggest you rent a car. We rented a Renault Megan from ROIG car rental at the airport for the whole period of our stay on Mallorca island. We were extremely satisfied with their service and the car allowed us to be completely free on our adventures.
Where to stay in Mallorca?
We actually stayed at two different hotels. The first one was the Hotel Can Mostatxins, located inside the walled town of Alcudia. You can read all about my experience in my blog post. The second hotel was the Hotel Cala Sant Vicenc, located in the heart of the village of Cala Sant Vicenc, which is known for stunning beaches. Both were a great starting point to discover the island, they were close to tourist attractions, but still far enough to enjoy our time there in peace.
Best beaches in Mallorca
Mallorca is known for beautiful crystal-clear water beaches with a distinct turquoise colour. There are many of them, one more beautiful than other and my Mallorca travel guide wouldn't be complete without the list of the best ones out there. One of the most popular ones is Es Trenc beach, known for fine white sand that reminds of the Caribbean. To be completely honest, this was the one I was the least impressed by (the crowd and the fact that you have to pay to park in the near, were probably the main reason). Playa de Alcudia and Playa de Muro are one of the popular ones as well. My favourites were Playa de Cala Molins, Cala Clara, Cala Llombards… while Cala Deia remained on my "to visit list". There are probably countless "best beaches in Mallorca" lists, these are the ones I found the best in my 5 days in Mallorca.
What to see in Mallorca?
Besides stunning beaches, a diverse landscape of Mallorca offers a lot for the tireless explorers. Palma de Mallorca is Mallorca's main and largest city with a lovely Old Town, that has Arabic and Roman influences. Although finding a parking spot can be a struggle, it is worth visiting, especially for the magnificent Palma Cathedral (The Cathedral of Santa Maria of Palma) and Diocese Museum. The inner part of the island resembles Tuscany, and that is where we found the most stunning poppy fields. Alcudia Old Town is probably the cutest city on Mallorca, I already wrote about it here. Another "must visit" is definitely Es Pontas, a natural arch in the sea at the southeastern part of the island of Mallorca. If you are heading to Es Trenc beach, you should make a quick stop at Salinas de Es Trenc to buy some salt produced locally or just grab a coffee and icecream at the lovely cafe. Last but not least, the best views you will enjoy on the winding road to Cap Formentor. Mirador Es Colomer can be your first stop on the way to the lighthouse, it is usually crowdy, but still worth the visit.
[arve url="https://youtu.be/gg2KwQ3lILs" description="Mallorca travel vlog" /]

Cala Clara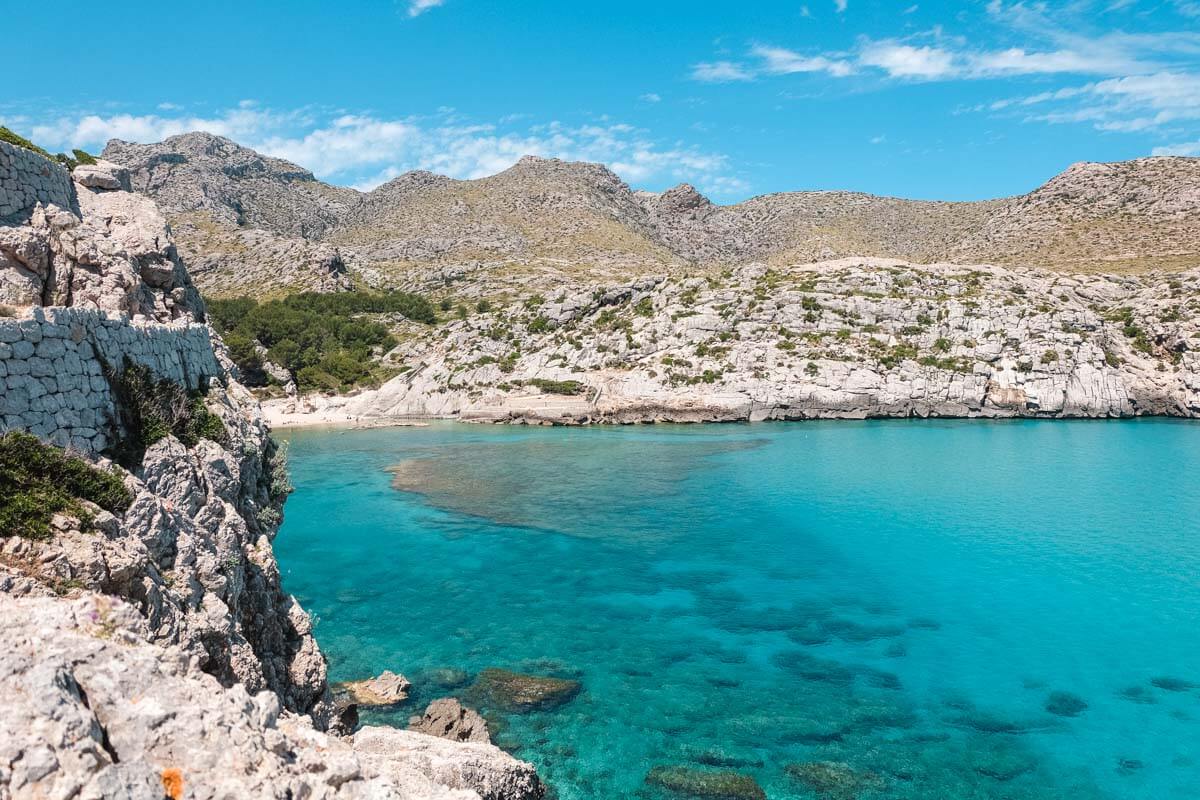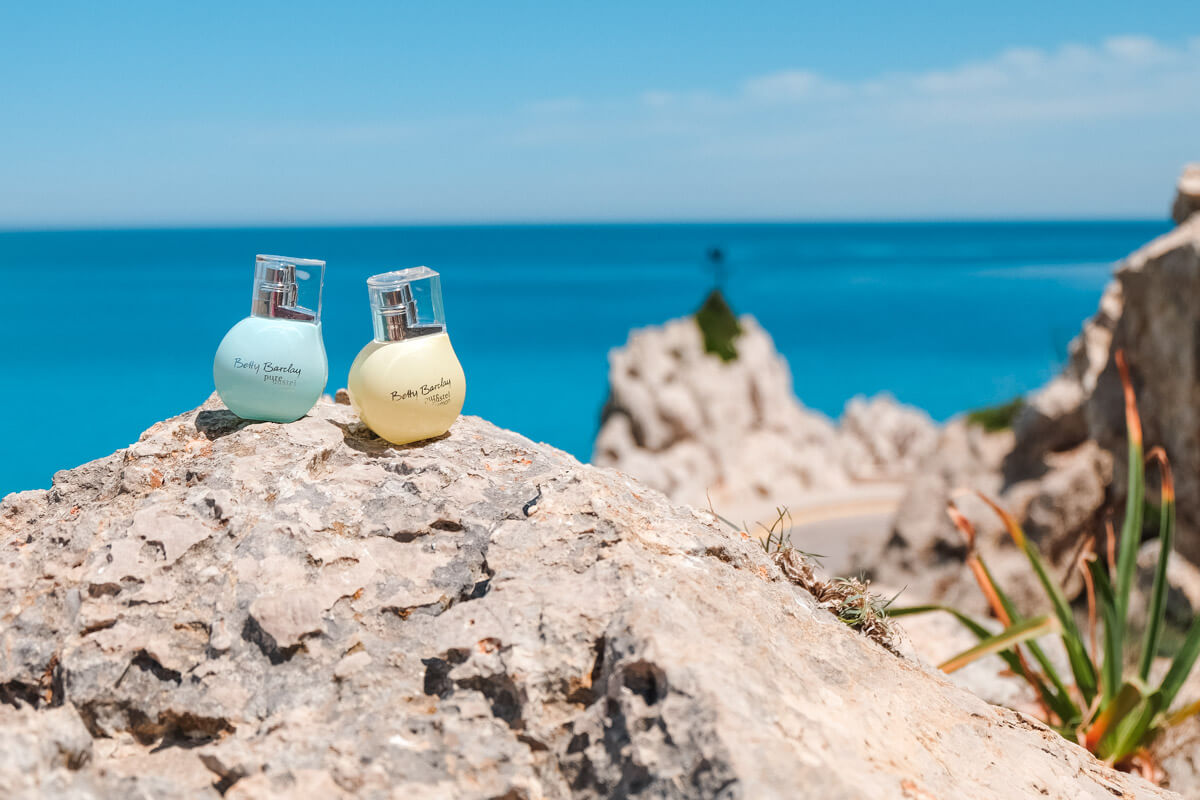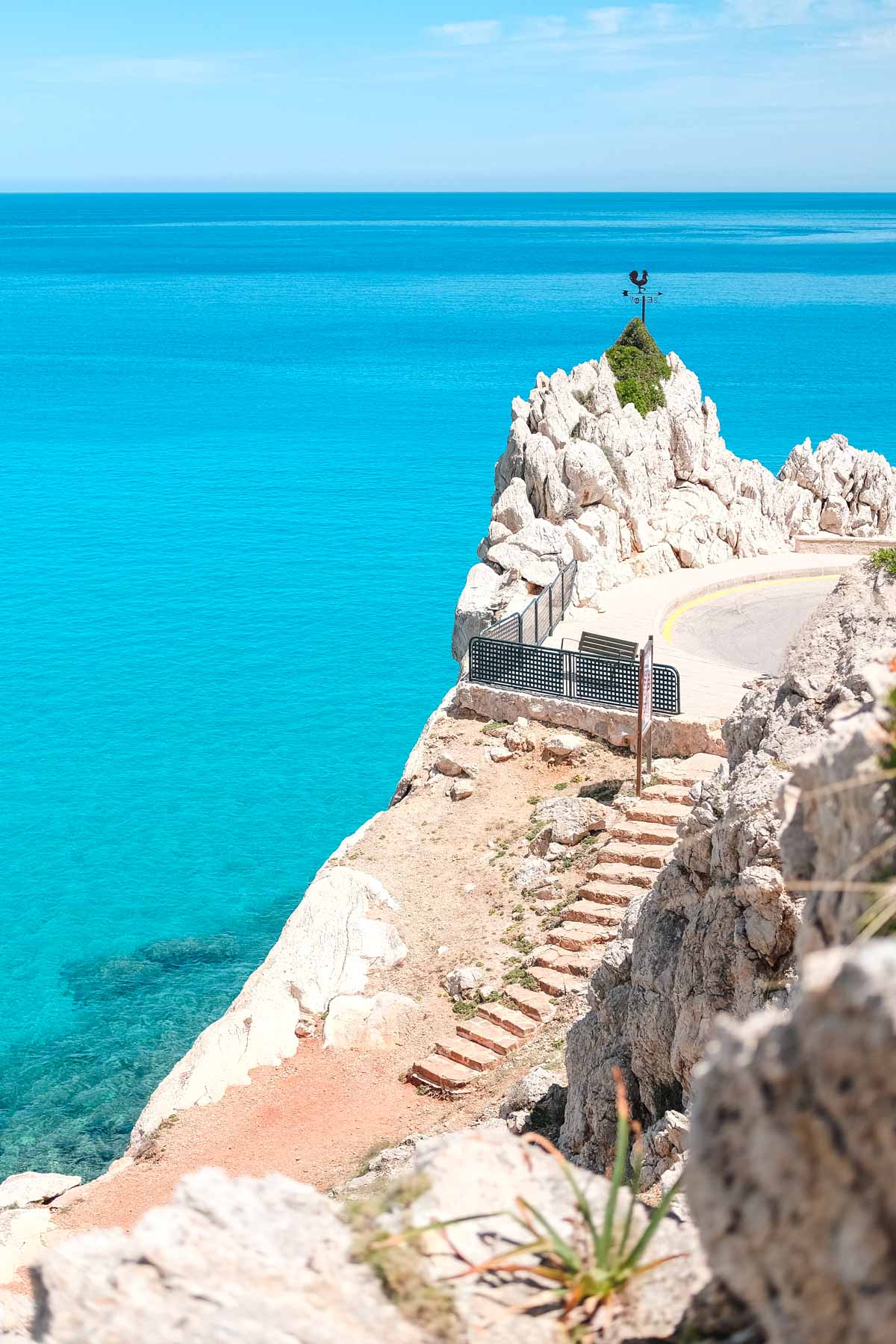 Playa de Cala Molins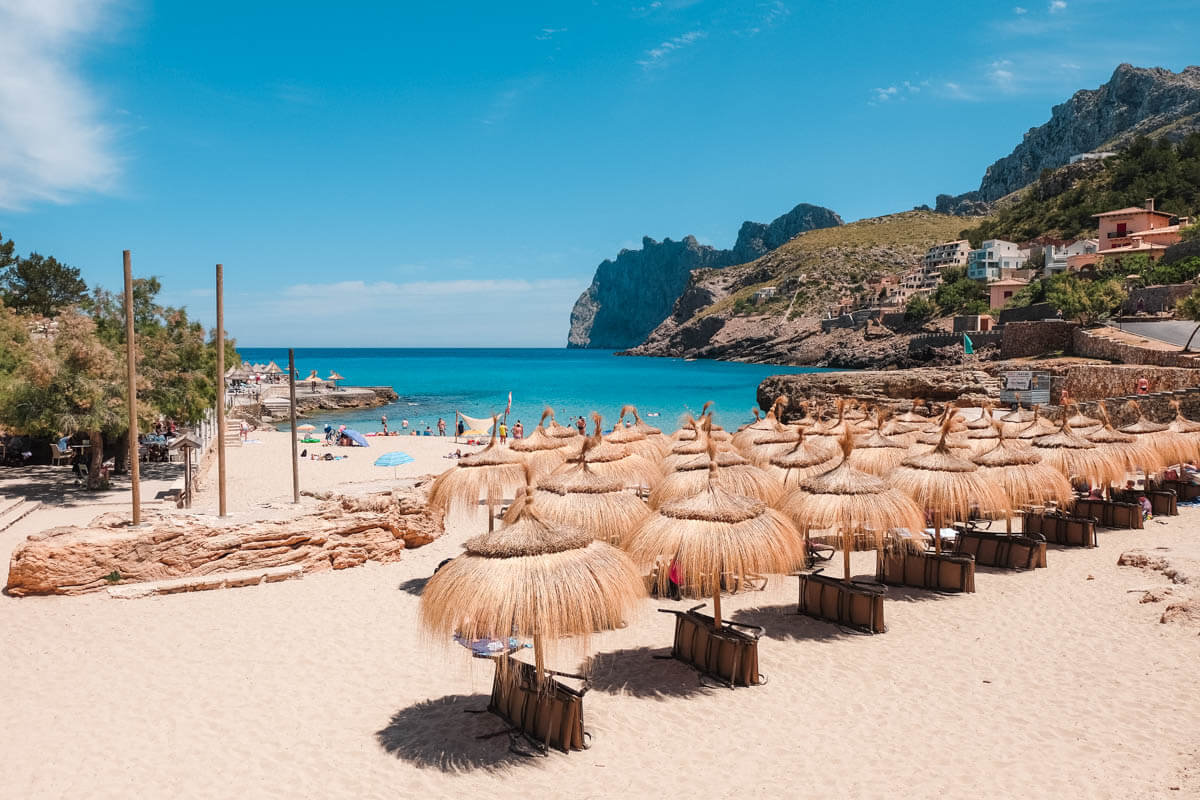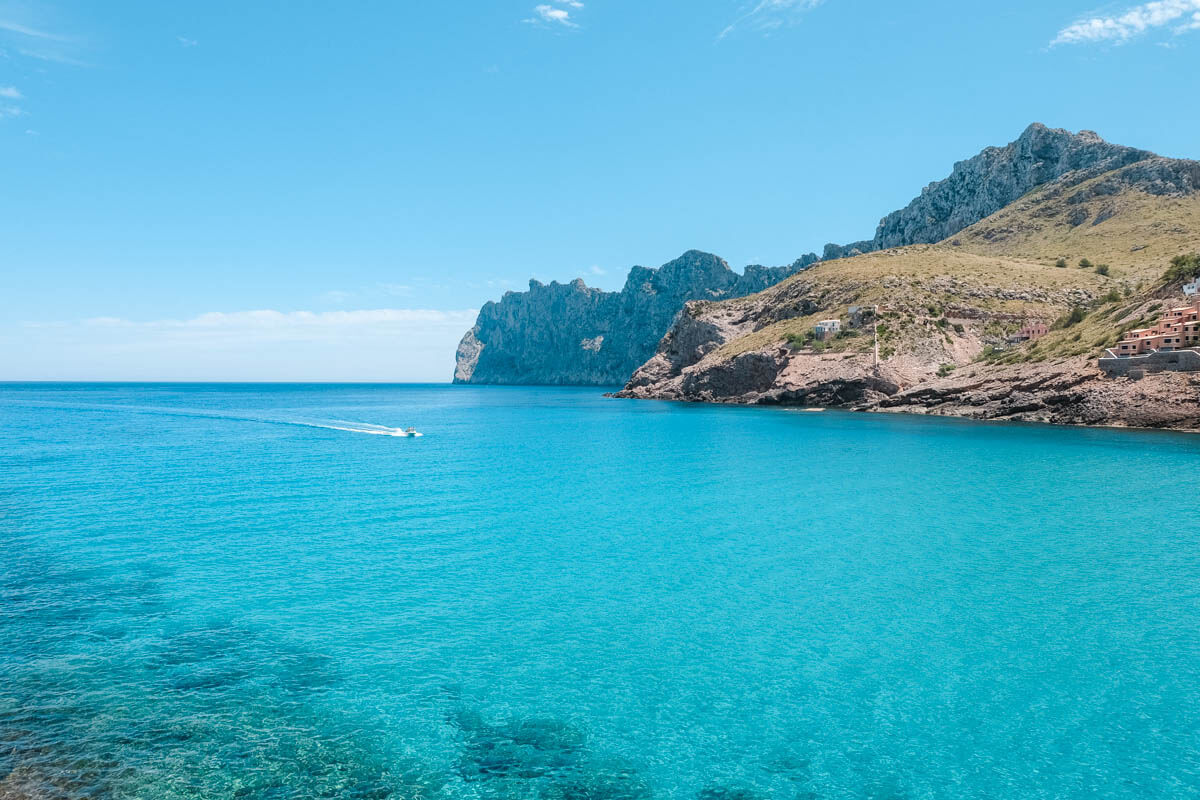 Es Trench beach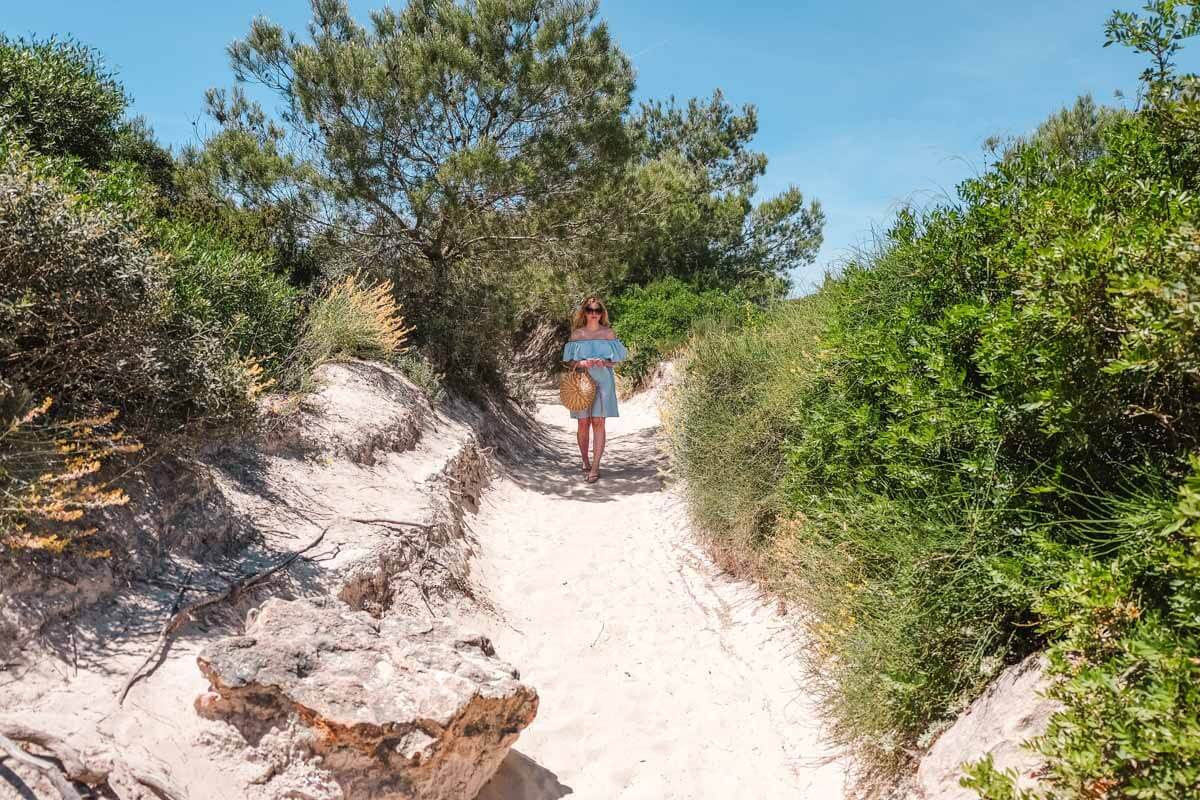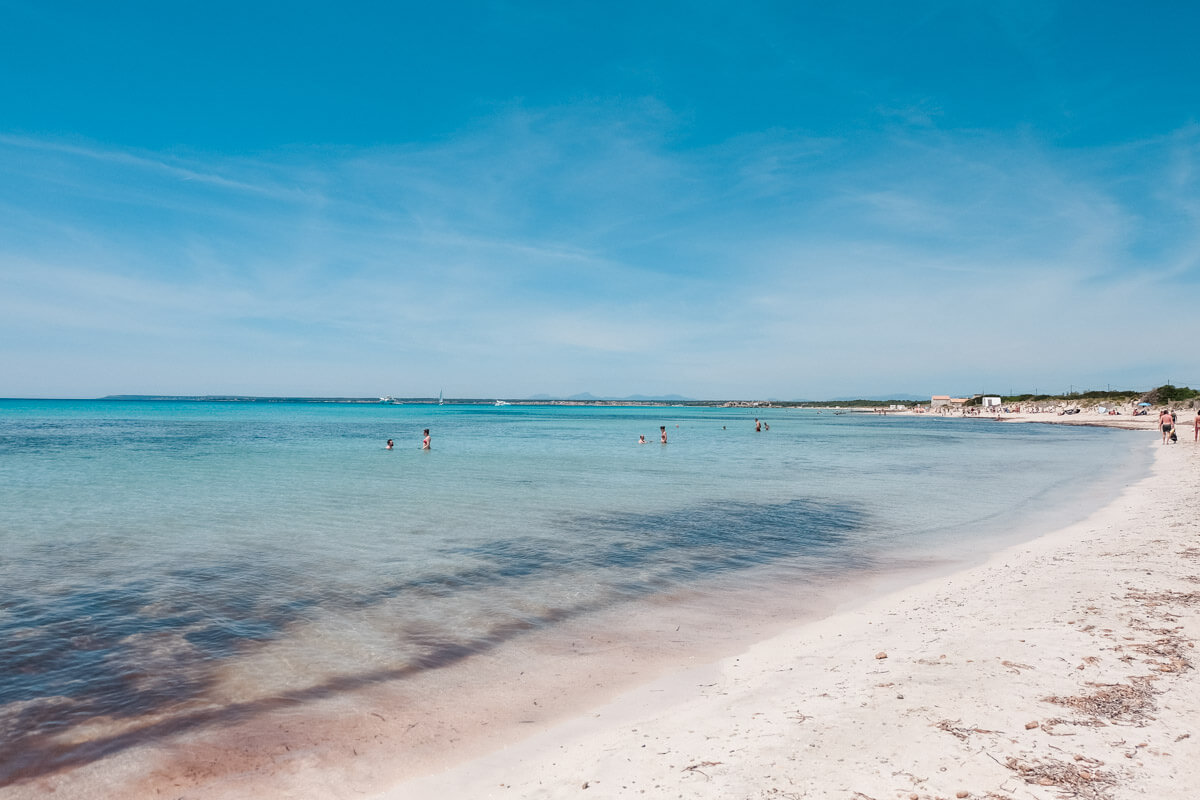 Salinas De Es Trenc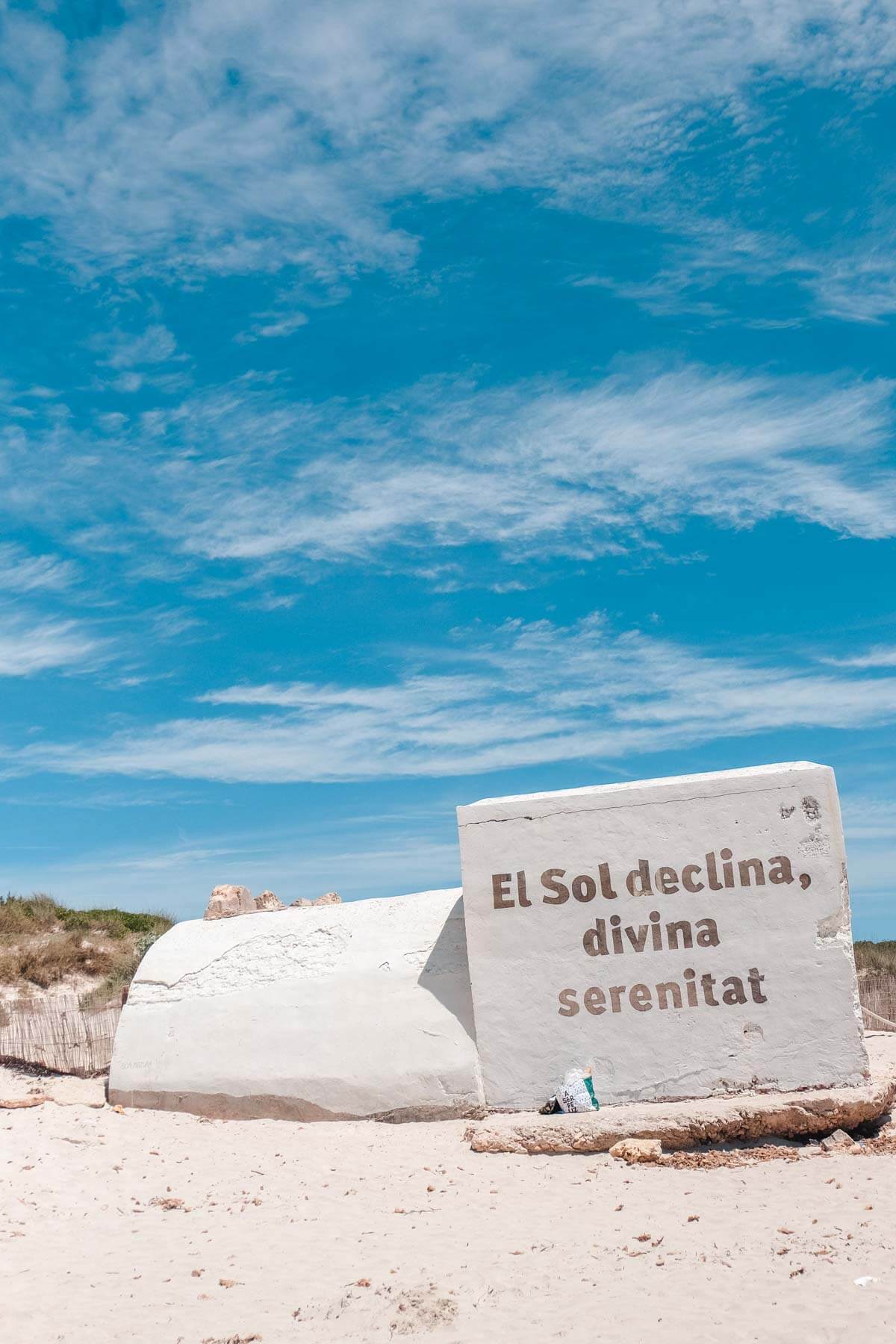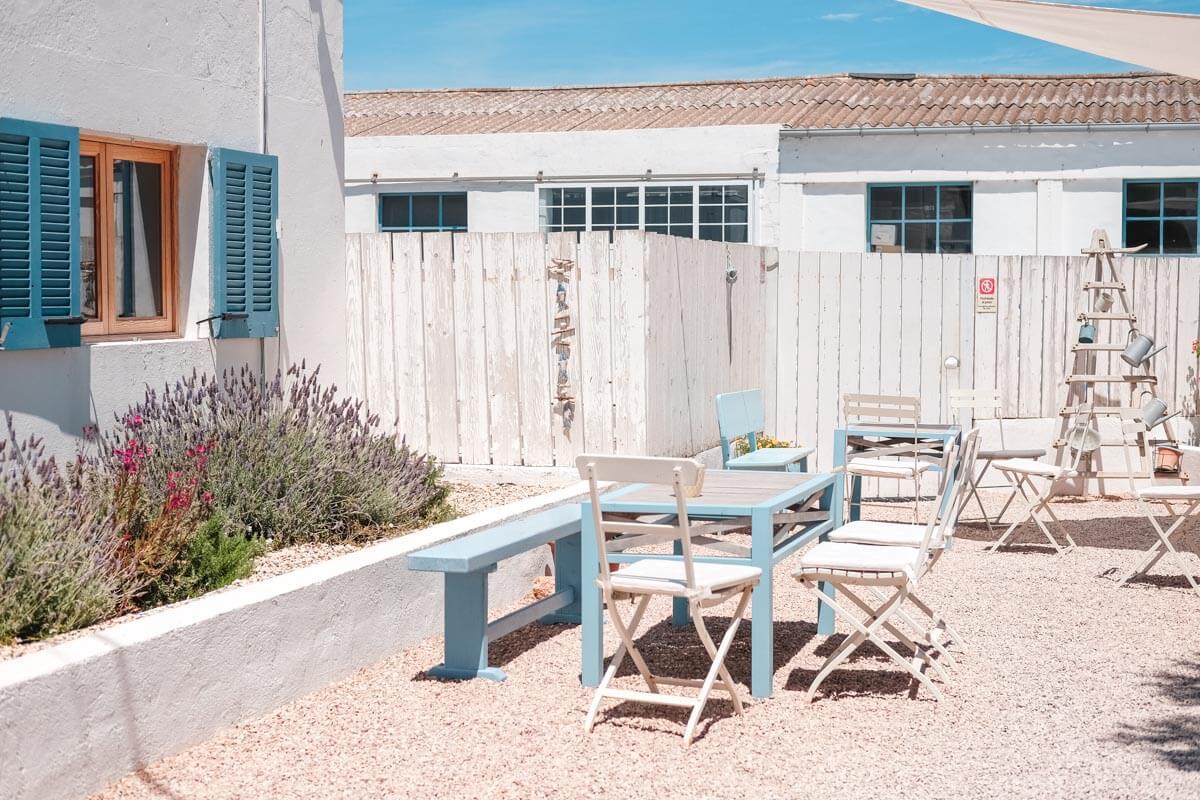 Cala Llombards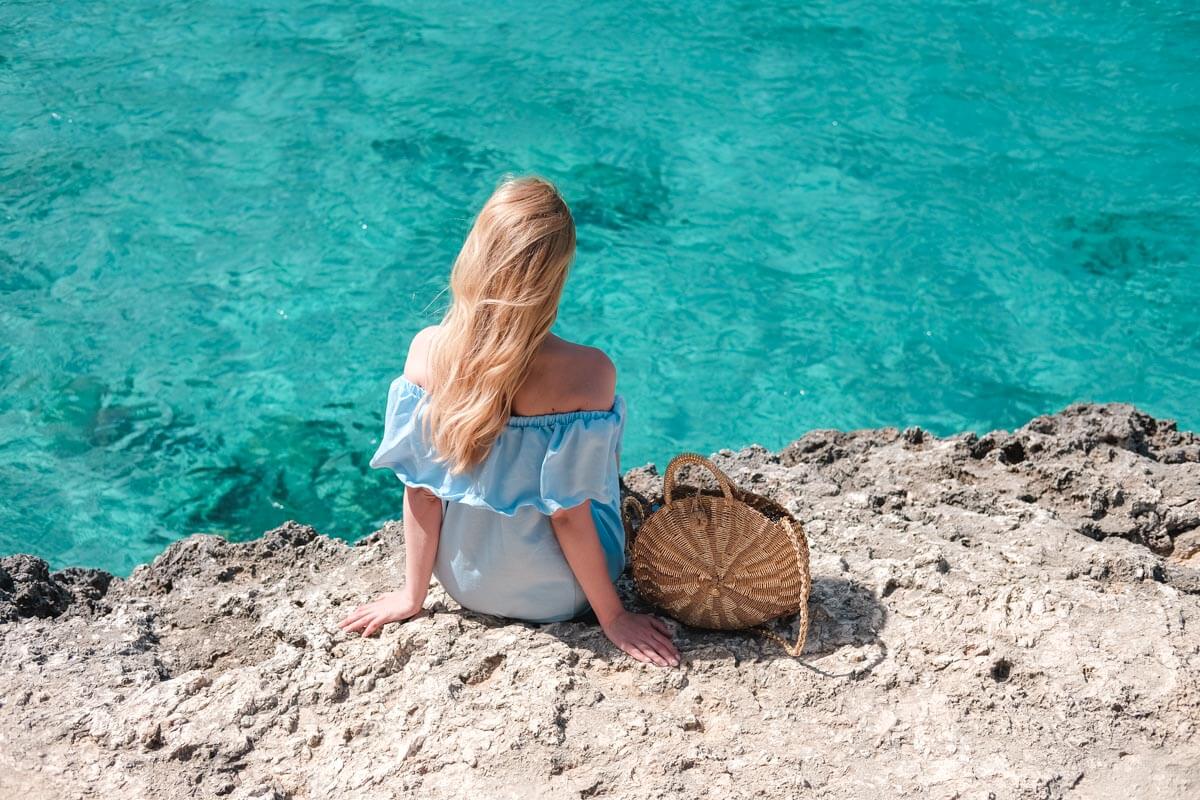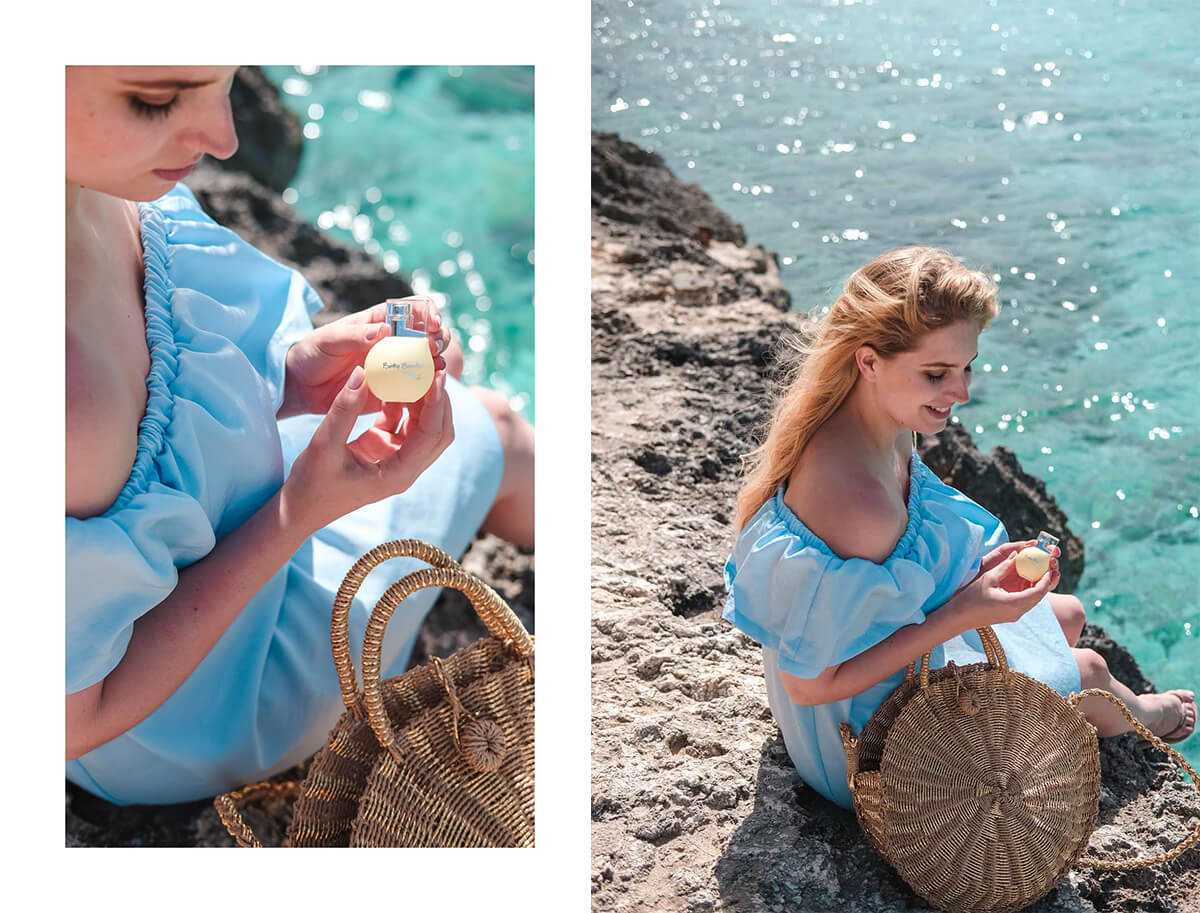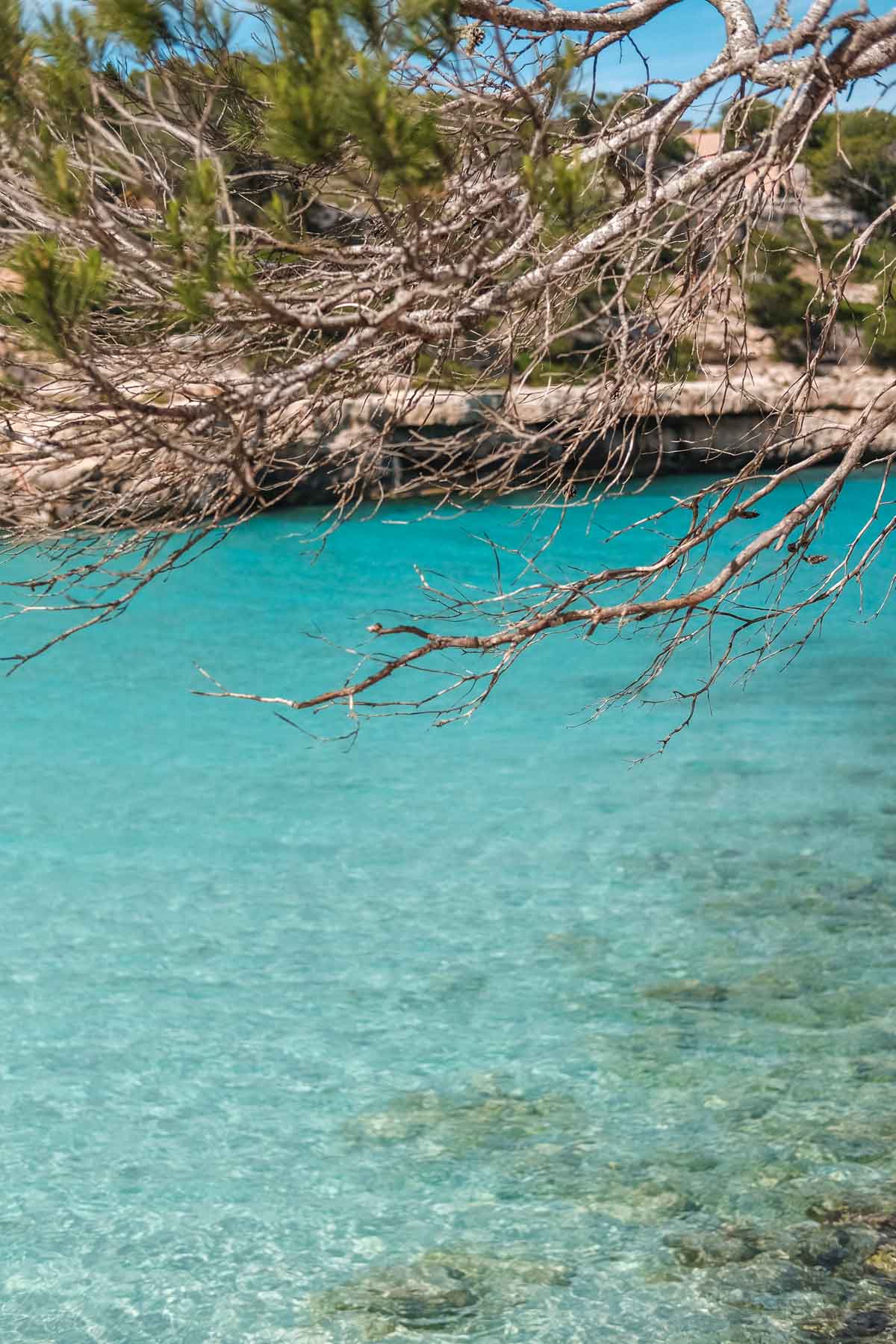 Es Pontas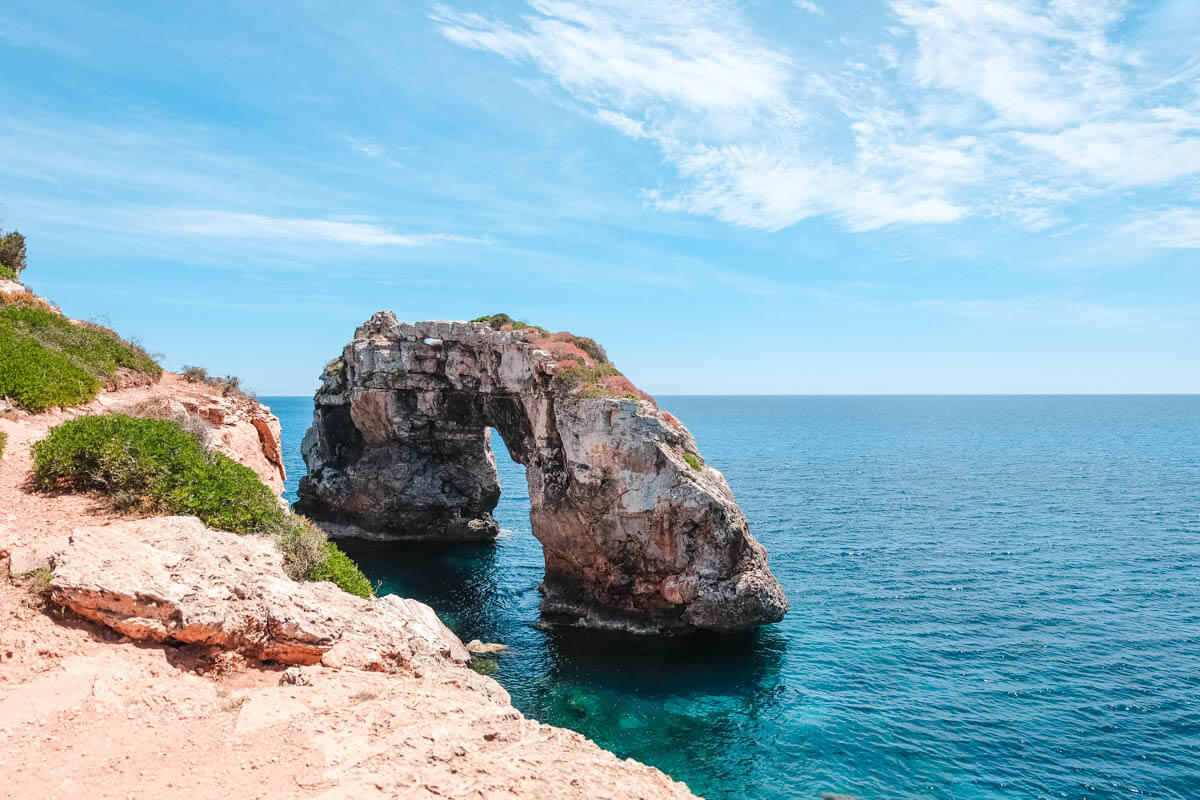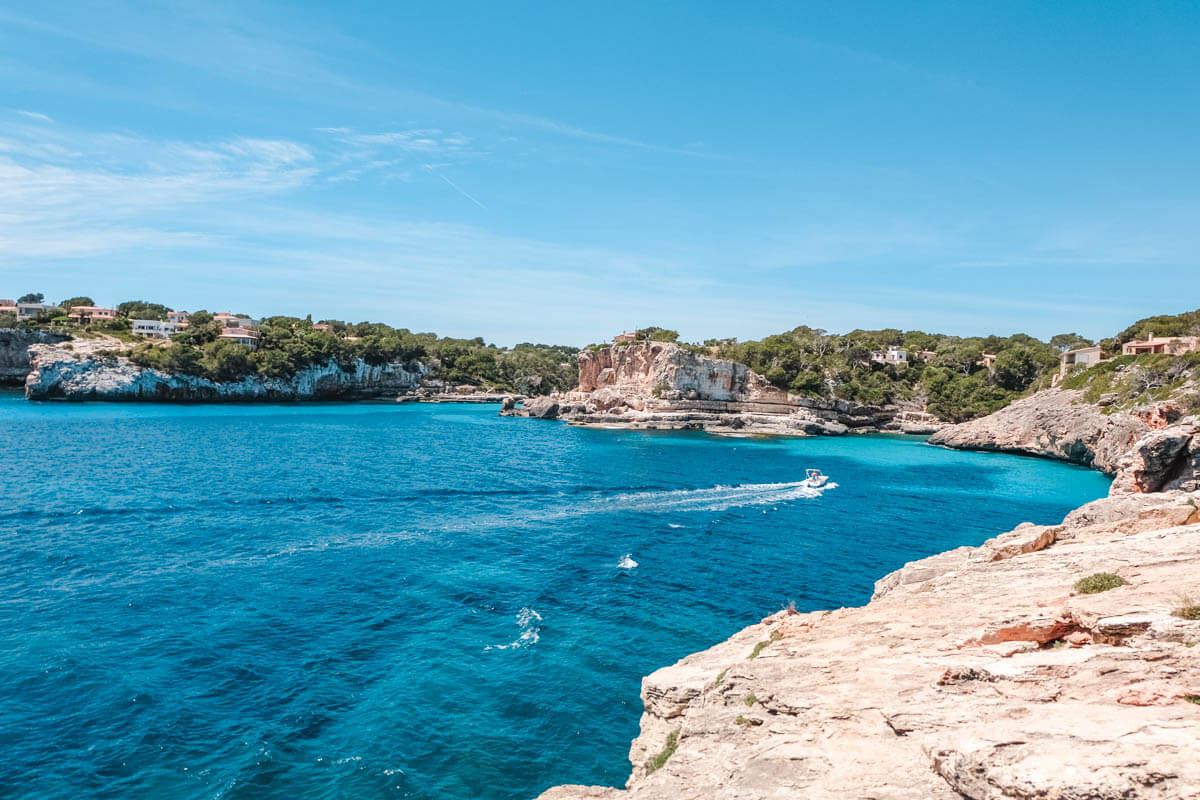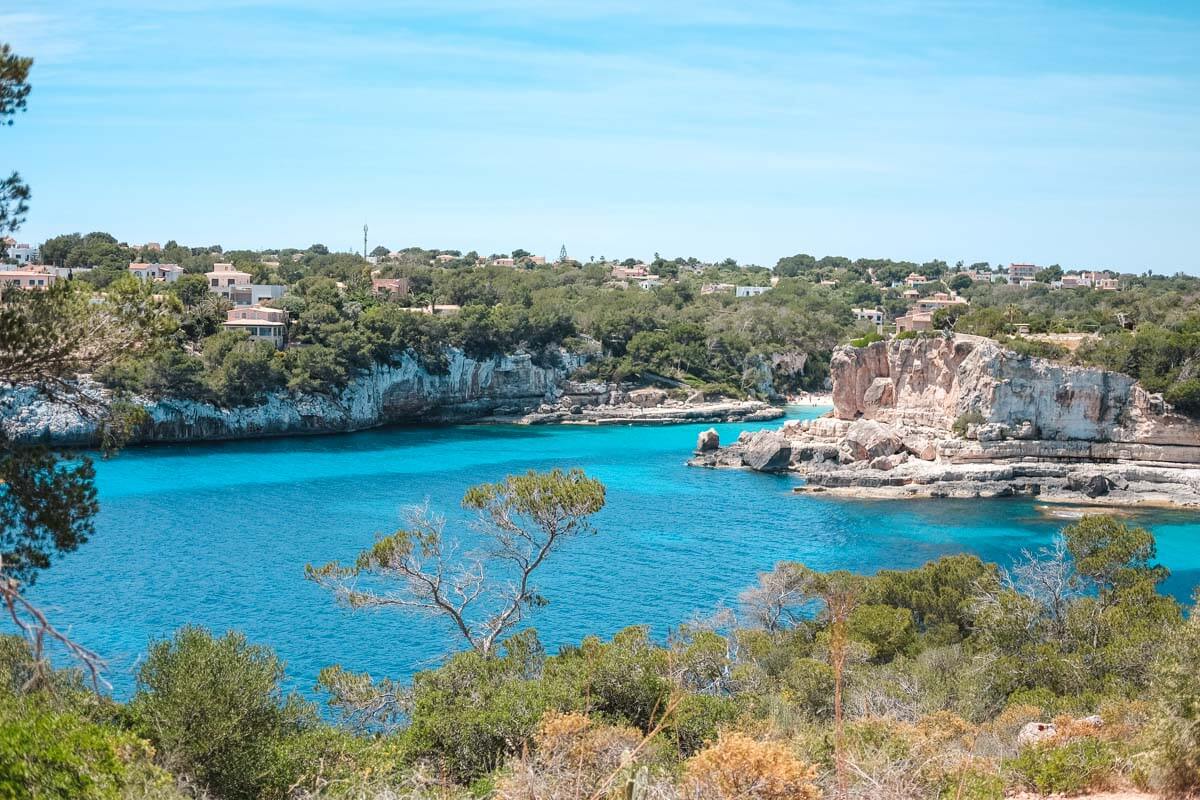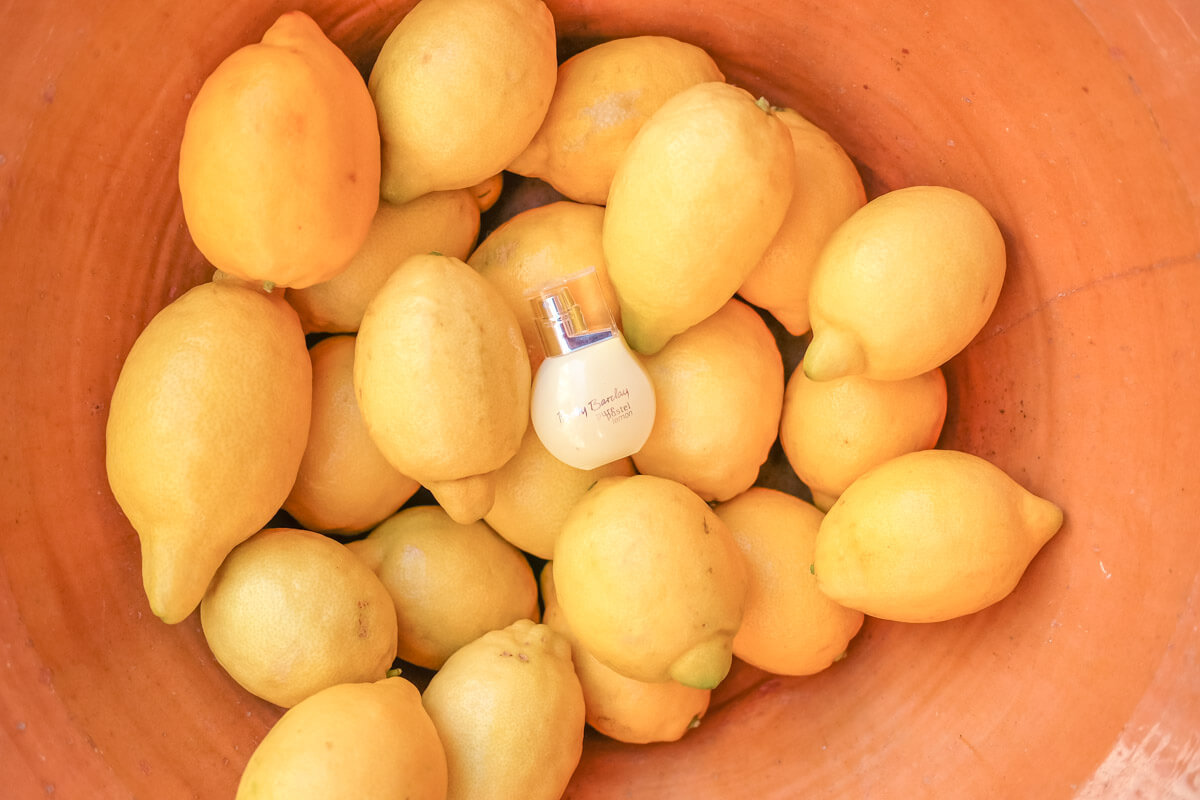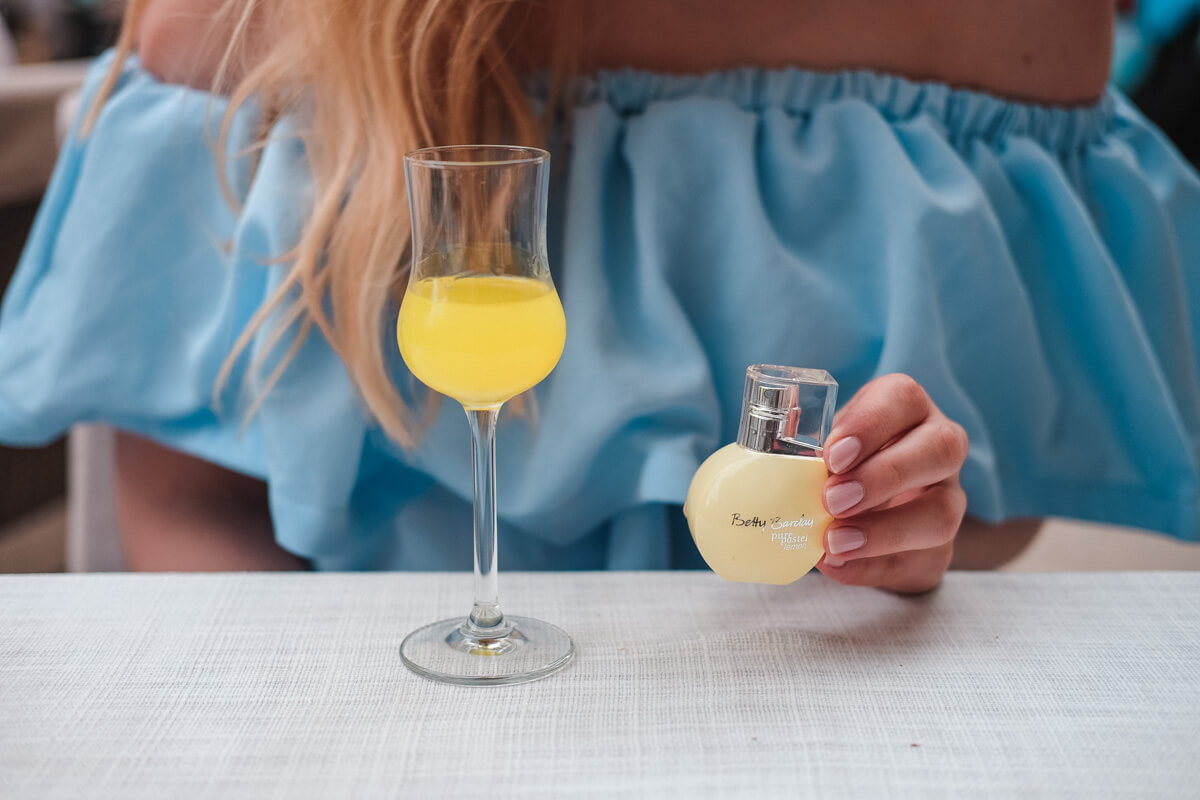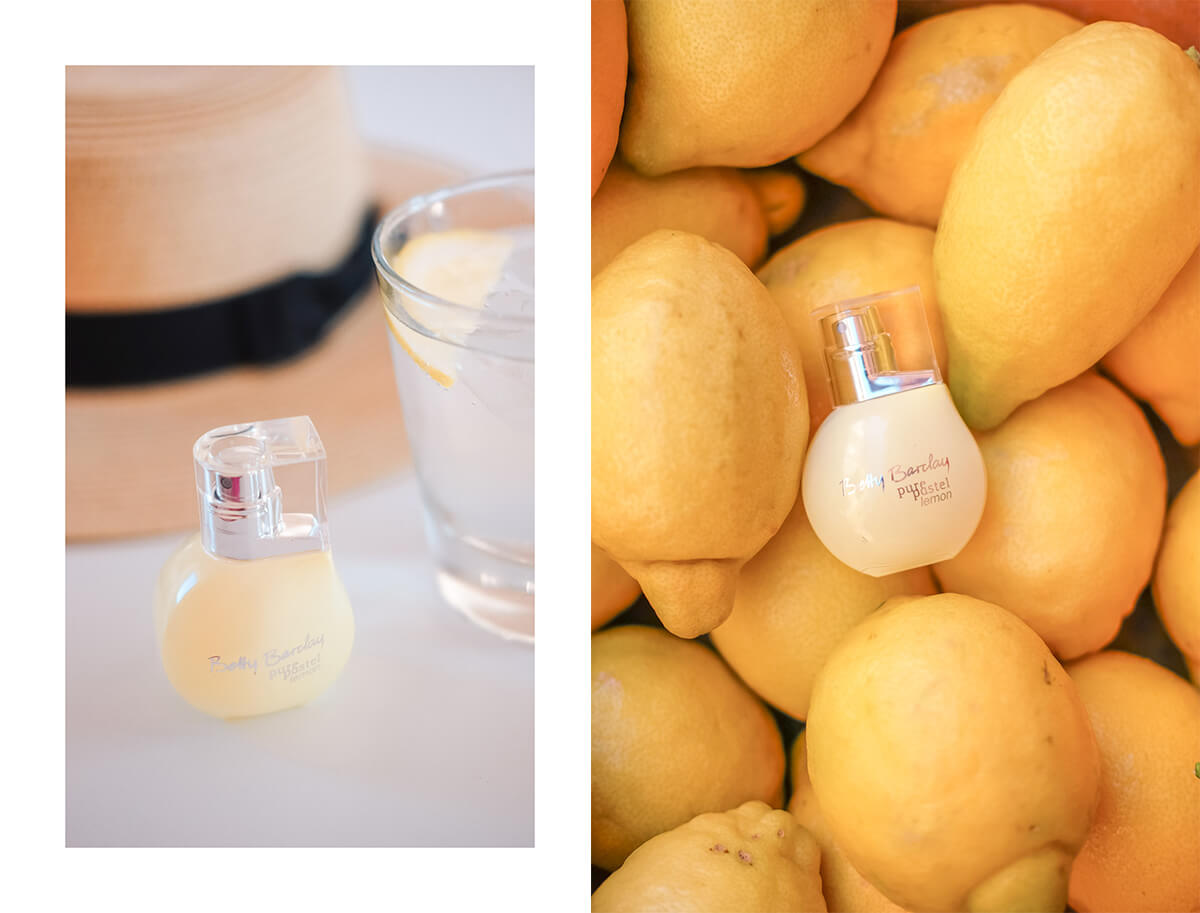 women'secret tunics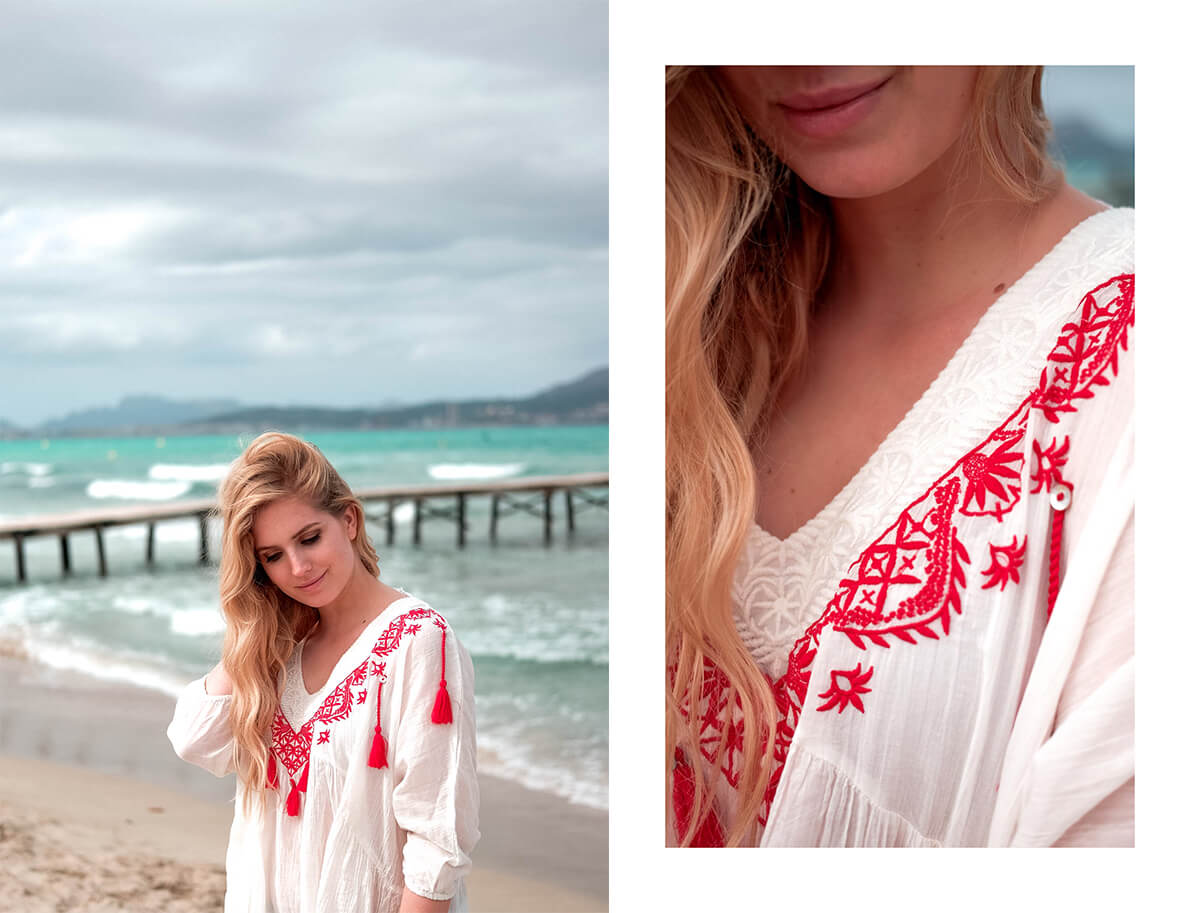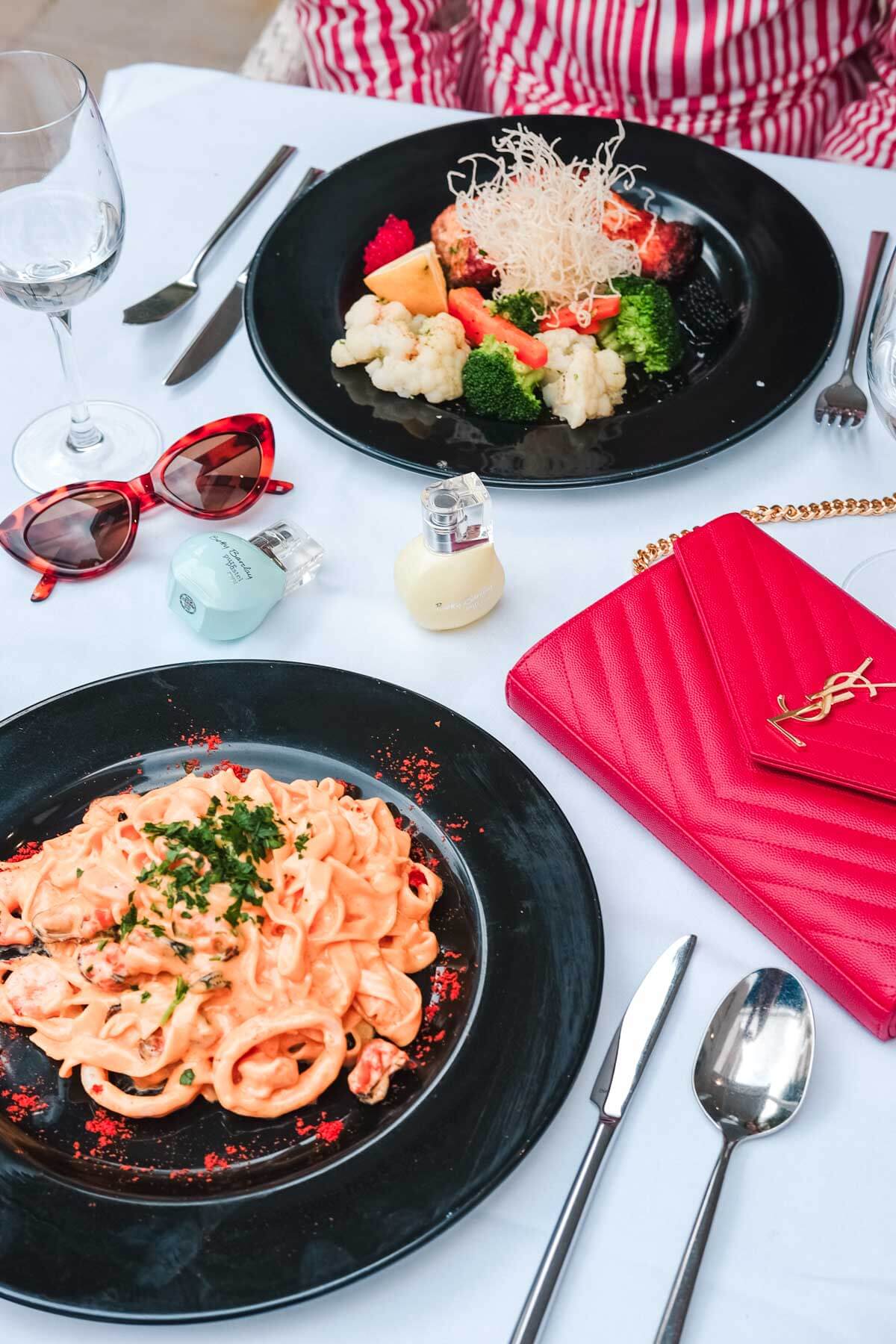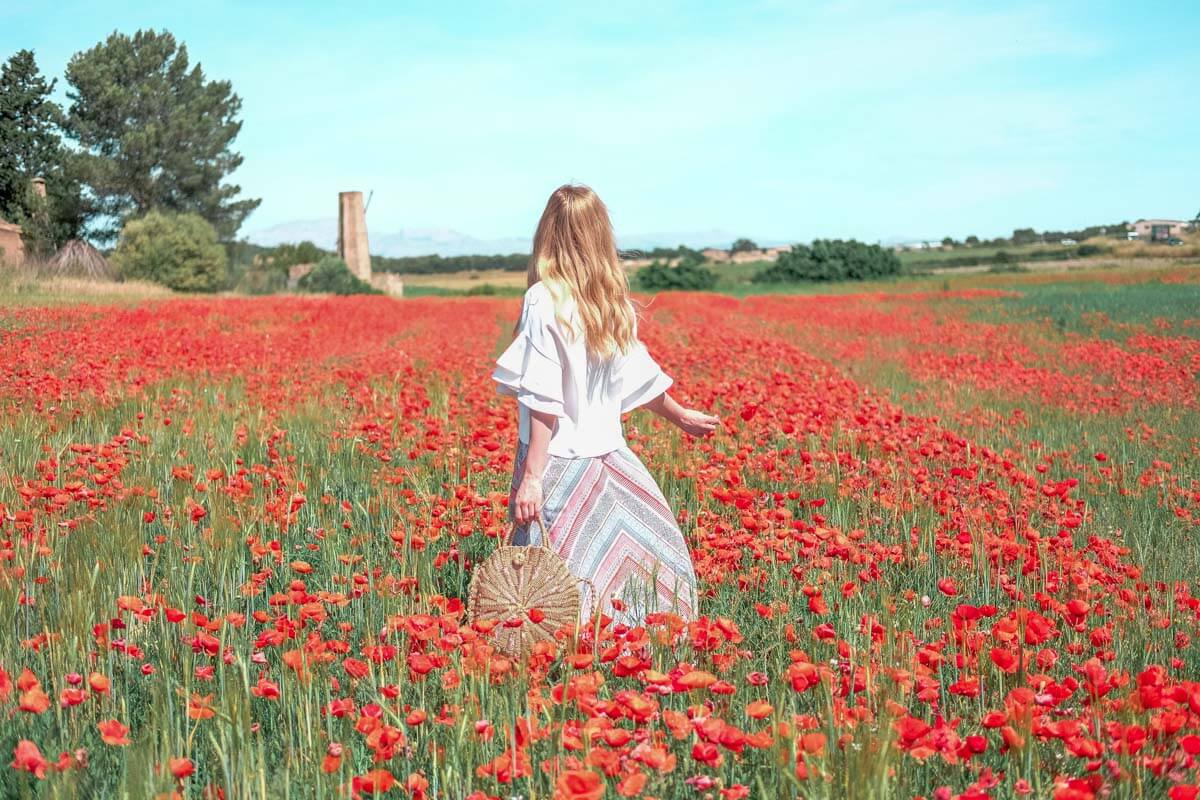 Mirador Es Colomer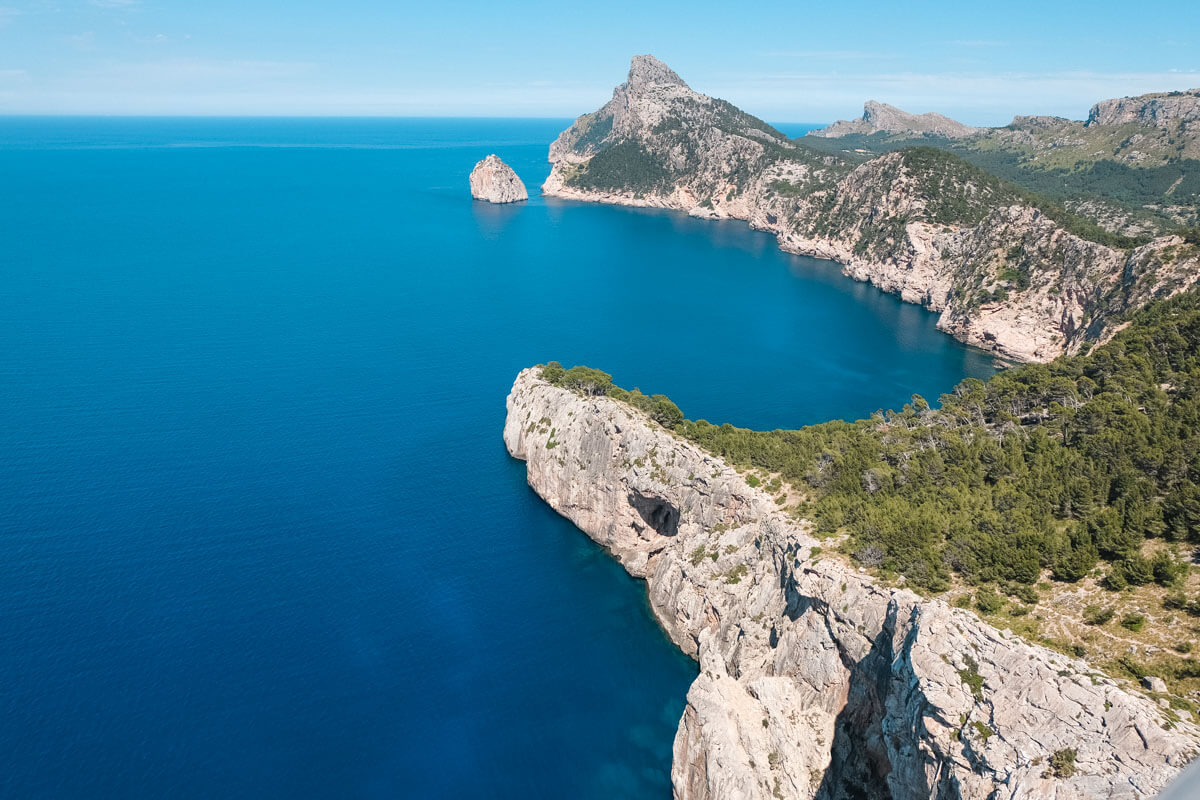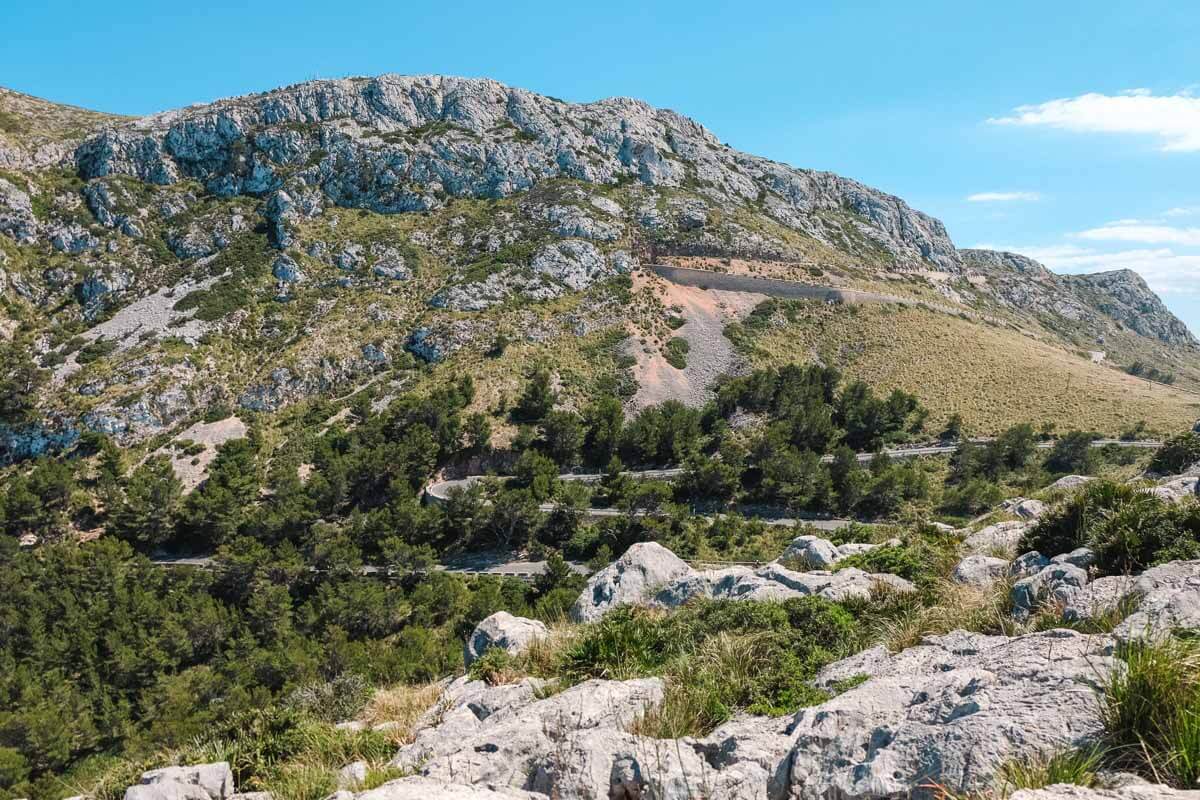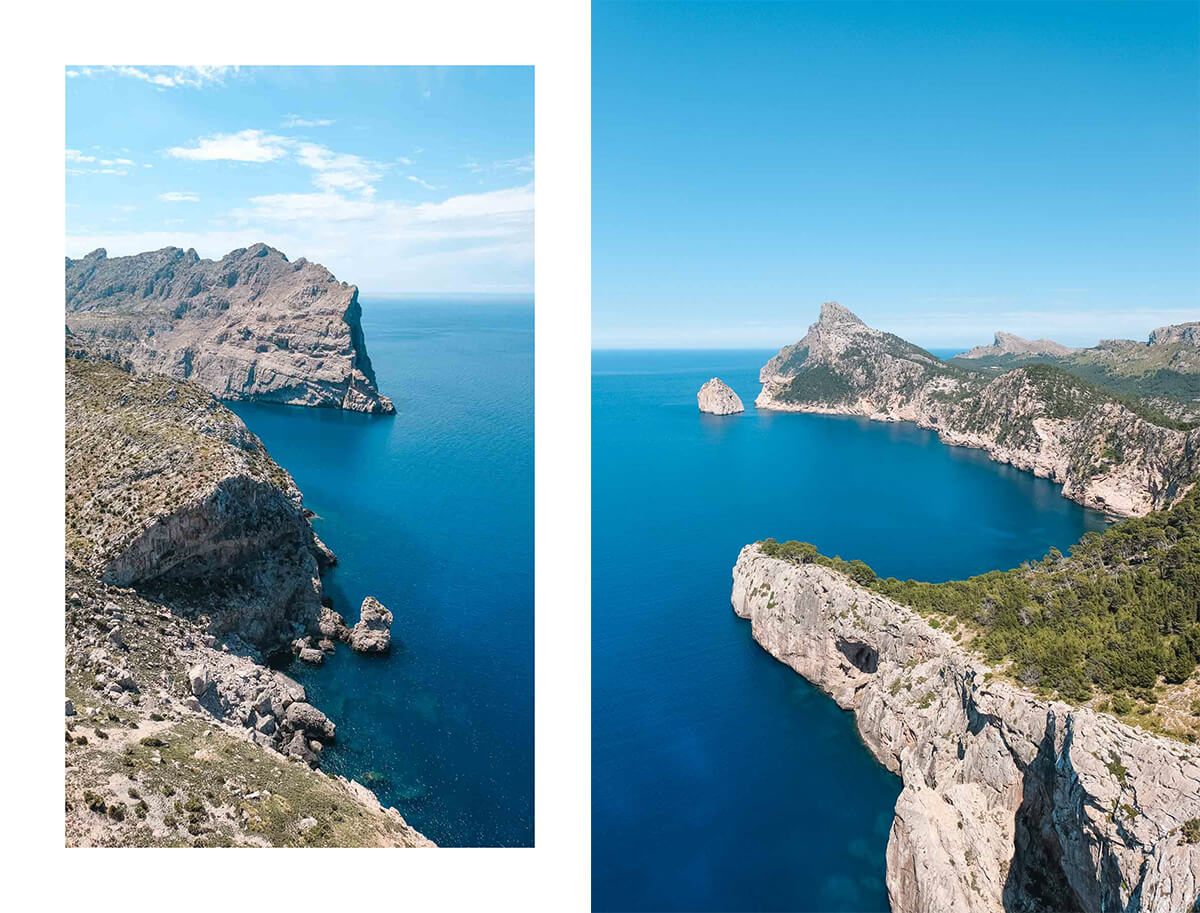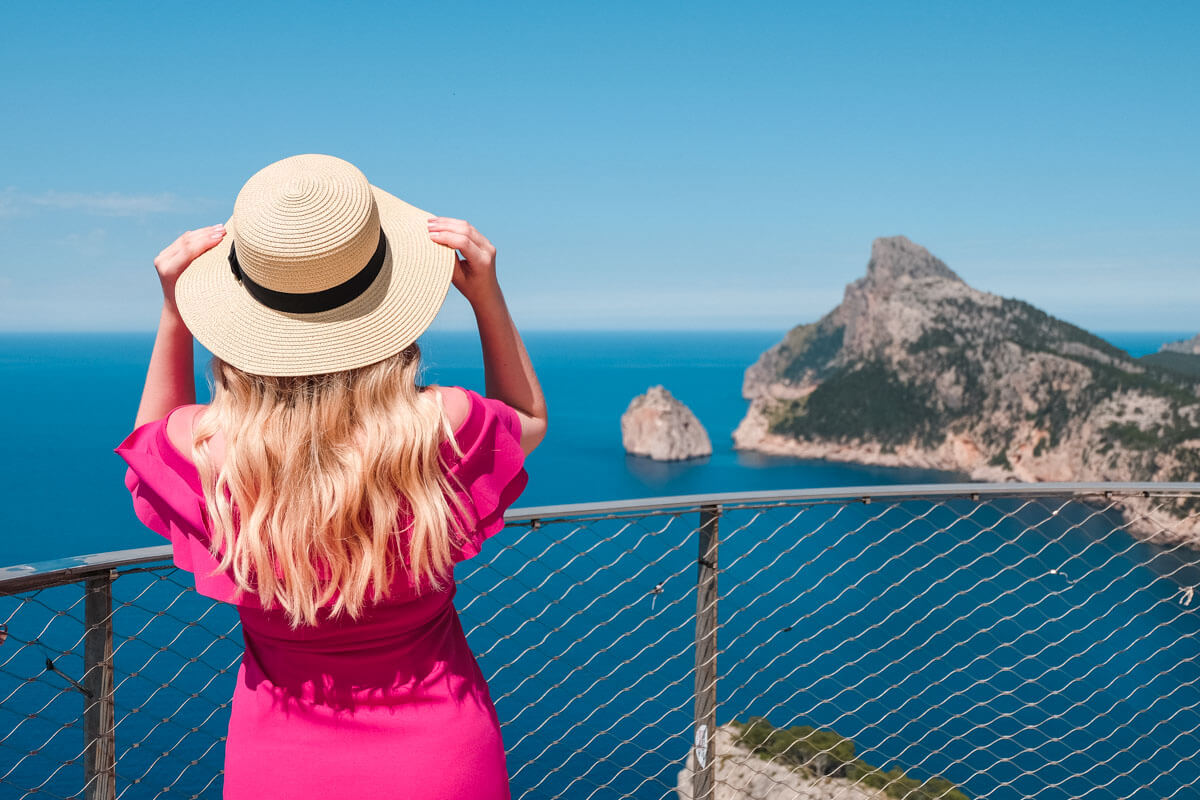 Cap Formentor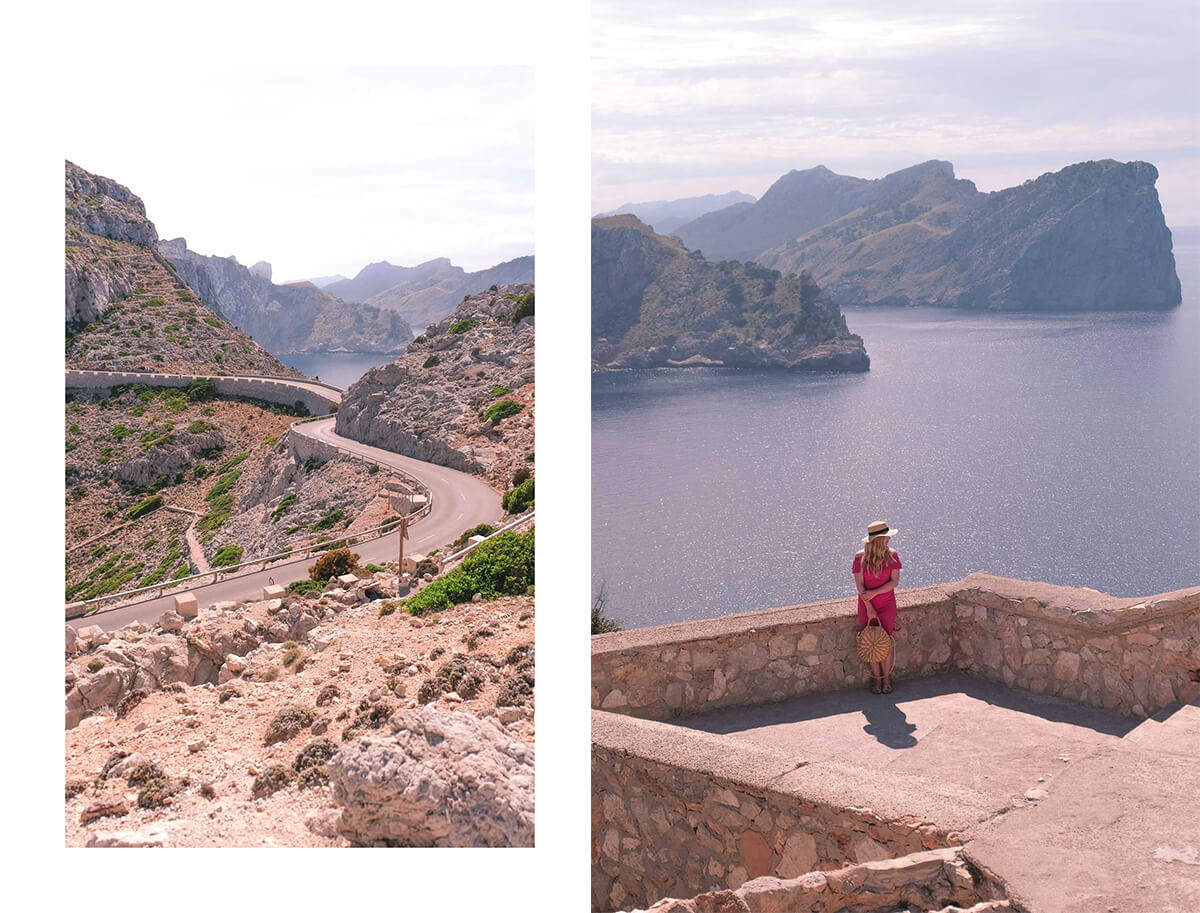 Palma Cathedral