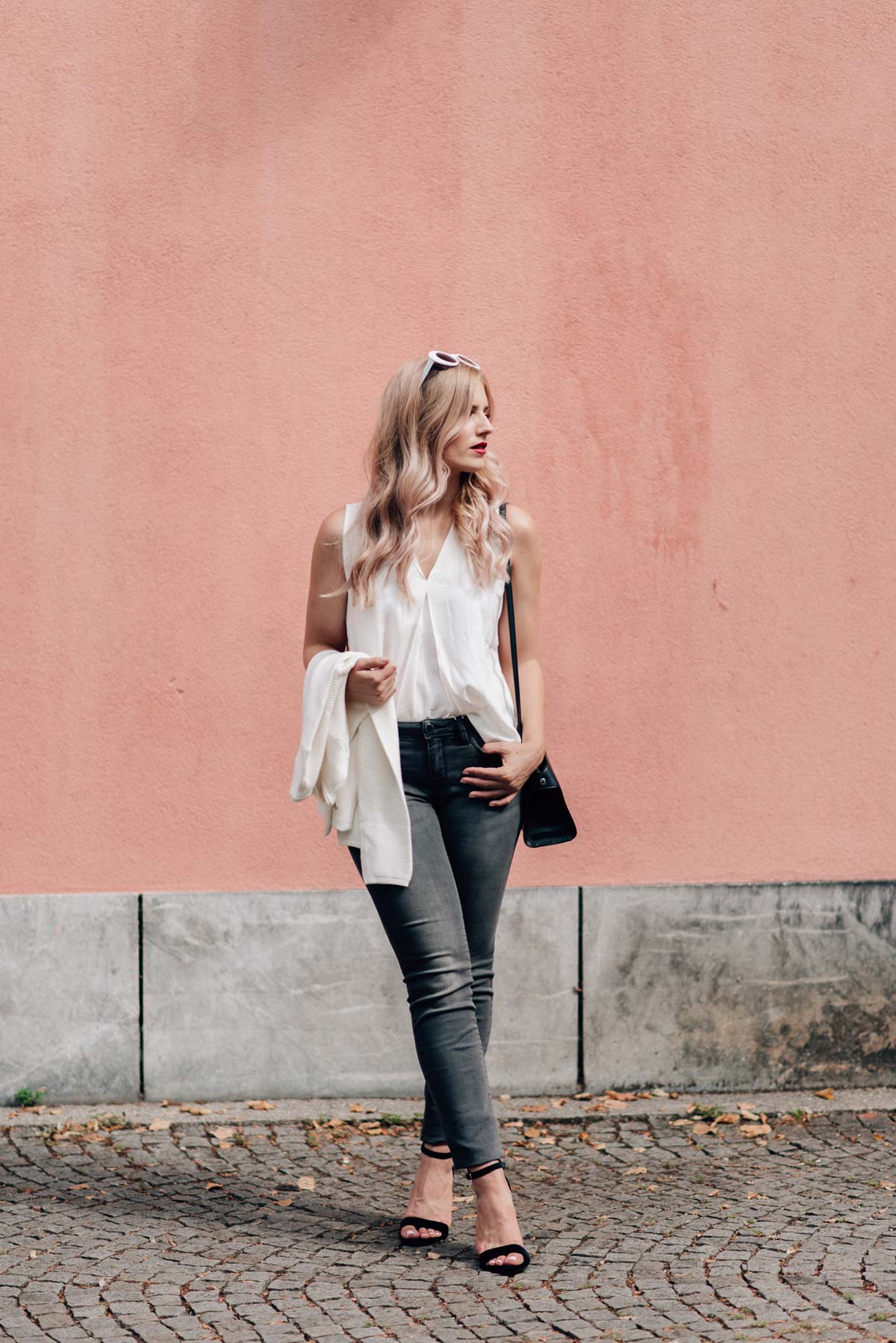 When in doubt, wear jeans.
The perfect pair of jeans can make you look faller, feel more confident and above all – resolve many wardrobe dilemmas. The perfect pair of jeans is essential in every wardrobe, don't you think? If you're like me, always searching for the holy grail pair, these few tips might come in handy the next time you're on the hunt for them.
#1 know your measurements!
Knowing your size doesn't actually mean you will be able to buy jeans from the hanger without trying them on, it is way easier if you know where approximately to look size-wise. There is no industry standard for women jeans sizing, which means the size will vary depending on the brand. In my experience, it is best to look for sizing that correspond to your waist and inseam measurements. Another tip would be, when you're looking into buying stretchy jeans, try a size that feels a bit too tight (they always stretch over time!).
#2 Don't buy jeans…
…when you're sweaty. Or having PMS. Trust me.
#3 Ask for advice
Believe it or not, salesmen are there to help you (and not only to annoy you with questions such as: "are you looking for something specific?" the minute you walk in the store). I've got some great advice especially from male salesmen (Tom Tailor's staff in Ljubljana is the best!).
#4 Invest in classic pieces
In my opinion, invest in timeless classic pieces such as blue skinny jeans and regular straight fit jeans. It is worth spending a few euros more on a good pair of jeans you can wear for ages!
#5 Blue is not the only colour
Jeans come in various sizes, fits, colours and washes. Light jeans are more appropriate during warmer and dryer months (and usually don't pair well with dark shoes). Dark blue and black jeans you can wear all year round, they can also be appropriate for semi-business occasions as well as "casual Fridays". I also added a pair of grey jeans this season, which are great for different colour combinations, while they also add some "rocker" touch.
outfit: Tom Tailor
Pedro bag
photo: Katarina Veselič