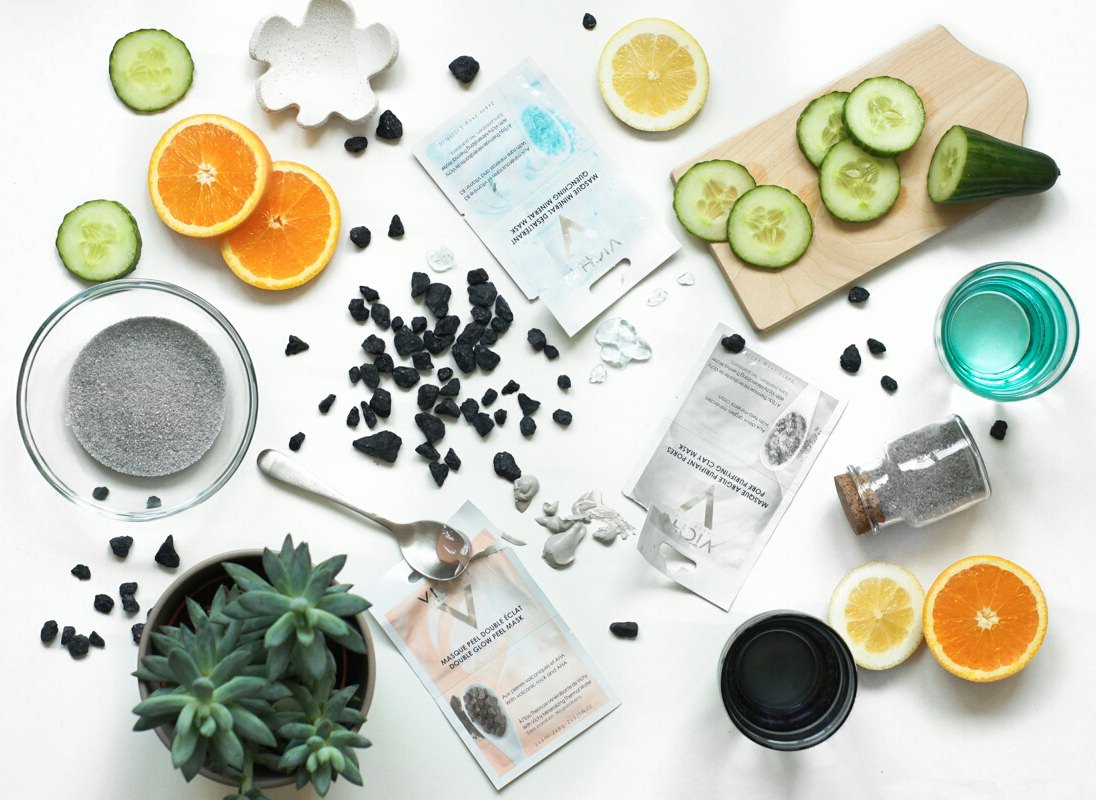 What is multimasking and why you need to try it out?
Multimasking is, as the name suggests, applying different types of masks that are customized to different parts of your face. As ridiculous and pointless as it may look or sound, this customized skin remedy has major complexion benefits. It looks like patch-work: applying different types of masks with different active ingredients on different parts of your face simultaneously in order to address different concerns. Getting breakouts around your nose or having clogged pores and oilier T-zone? Dry cheeks? Puffy under-eye area? It sounds like multimasking is something for you – treating different parts differently instead of using only one mask. Multimasking has been growing in popularity over the past few months, many beauty gurus have been practising it and sharing its beneficial effects. I would highly suggest you check it out, especially if you have combination skin type or you still haven't found the best mask for you.
I came across multimasking for the first time, when I started using Vichy mineral face masks, three of them to be exact. Vichy recently brought out face masks enriched with natural minerals, helping the skin look radiant and fresh, I was eager to try them out. Vichy being strongly connected to the Earth included three elements – earth, water and rock into three mineral masks, which can all be applied to the face using the multimasking technique. They all work great individually, but customizing is definitely more beneficial.
Vichy Quenching Mineral Face Mask
Vichy Quenching Mineral Face Mask is enriched with 10% Vichy Mineralizing Thermal Water, glycerine and soothing vitamin B3 to act as a hydration boost for dry, dehydrated and uncomfortable skin. It's super refreshing, since it also cools down the puffiness on your face. I believe it's a great "slept-for-only-three-hours" fix, when you need a little extra to get your day started (looking as good as you can of course).
Vichy Double Glow Peel Face Mask
Vichy Double Glow Peel Face Mask contains volcanic rocks, vitamin Cg and AHA fruit acids, which gently peel off dead cells through a double-peel action. Skin is luminous after each use, and all flakiness is gone. This one is for sure my favourite, it comes handy especially in these colder months, when my skin needs some extra care.
Vichy Mineral Pore Purifying Clay Mask
Vichy Mineral Pore Purifying Clay Mask is a clay mask rich in two white clays (Kaolin, Bentonite), which are supposed to draw out excess sebum and impurities from the skin. It also contains Aloe Vera, that hydrates and soothes. Even though this one is technically not made for me (having dry to normal skin type), I tried it anyway and put it on my nose a few times after wearing way too much makeup. It did a great job removing all the dirt in my pores, the rest was handed to my sister, who has combination skin type.
Multimasking is far more than just a crazy beauty trend! It's effective, easy and fun!