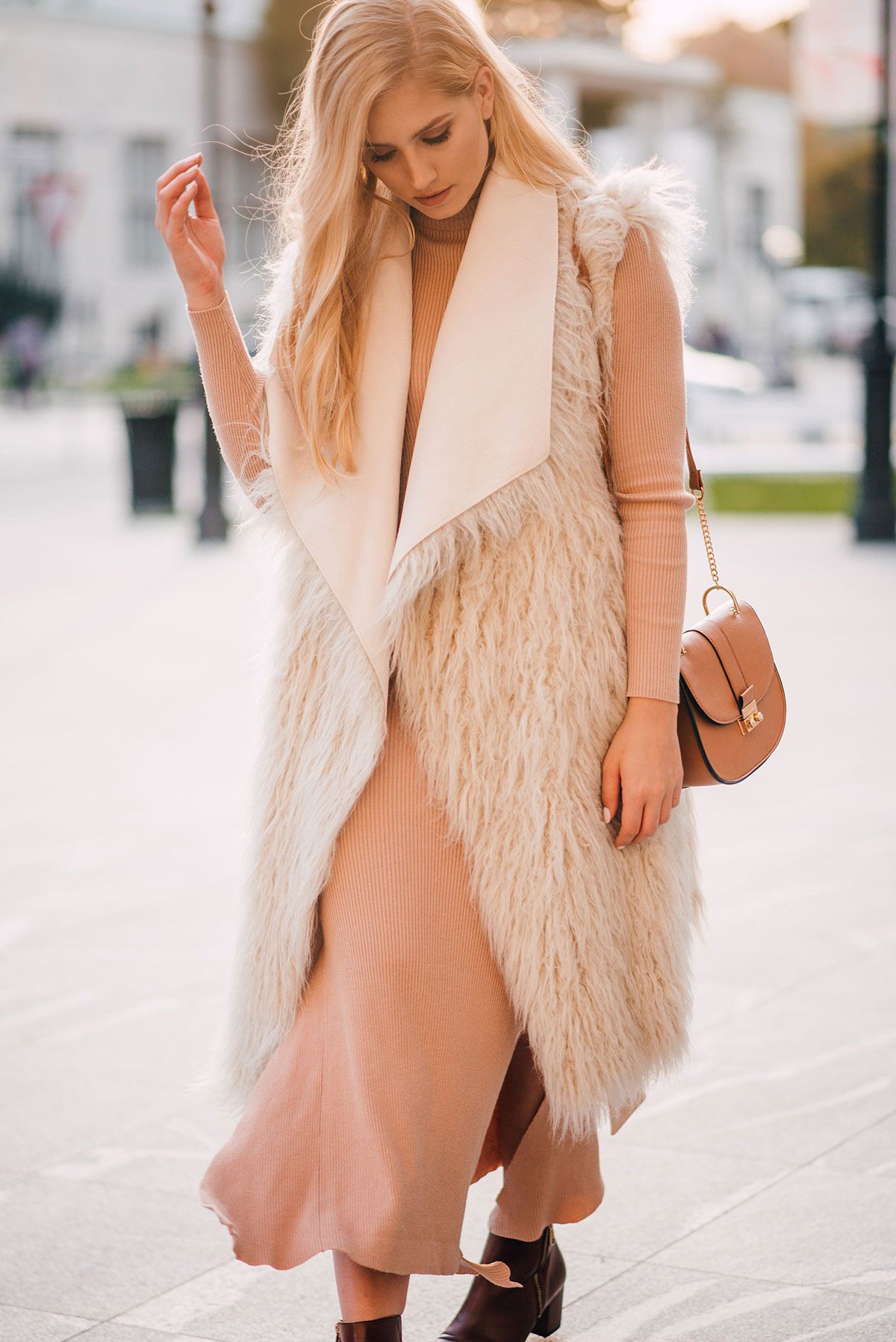 Deeply in autumn mood, I am sharing with you my favourite autumnal fashion pieces. For me, autumn brings neutral, muted colours (meaning: lots of grey, black and cream), warm jumpers, my well-loved coats, ankle boots, scarves, lots of layering and mixing of fabrics. I love the change in wardrobe this season brings. Three pieces I can easily call my key autumn fashion picks are the following:
#1 ankle boots
Ankle boots are essential this time of year and will take you through autumn and beyond. This year, instead of going for the obvious colour choice (read: black), I decided to choose the brown version instead – with a rounded toe and a smart midi heel. They are comfortable and versatile, which definitely puts them up on my autumn fashion favourites list.
#2 ribbed dress
Ribbed clothing is having a major moment this autumn and is definitely one of the hottest trends right now. I've bought quite a few new ribbed pieces, everything from shirts, turtlenecks and dresses. One of them is this cream version that I already showed you in the Ljubljana Fashion Week outfit post. This ribbed dress is a staple in my wardrobe, I've been wearing it constantly this autumn.
#3 faux-shearling gilet
The statement piece I've been loving this autumn is the Diesel faux-shearling gilet, which is for sure something special. Even though it is as statement as a gilet can be, it's rather easy to combine with different styles. The colour makes it perfect for matching with dark or light colours, the fact that it's reversible (plus having a belt) means you actually have 2 pieces in one. It deserves a spot in my top autumn fashion picks, obviously!
outfit:
NA-KD ribbed dress
Diesel faux-shearling gilet
Duna Sab choker
Relance boots (Mass store)
photo: Katarina Veselič