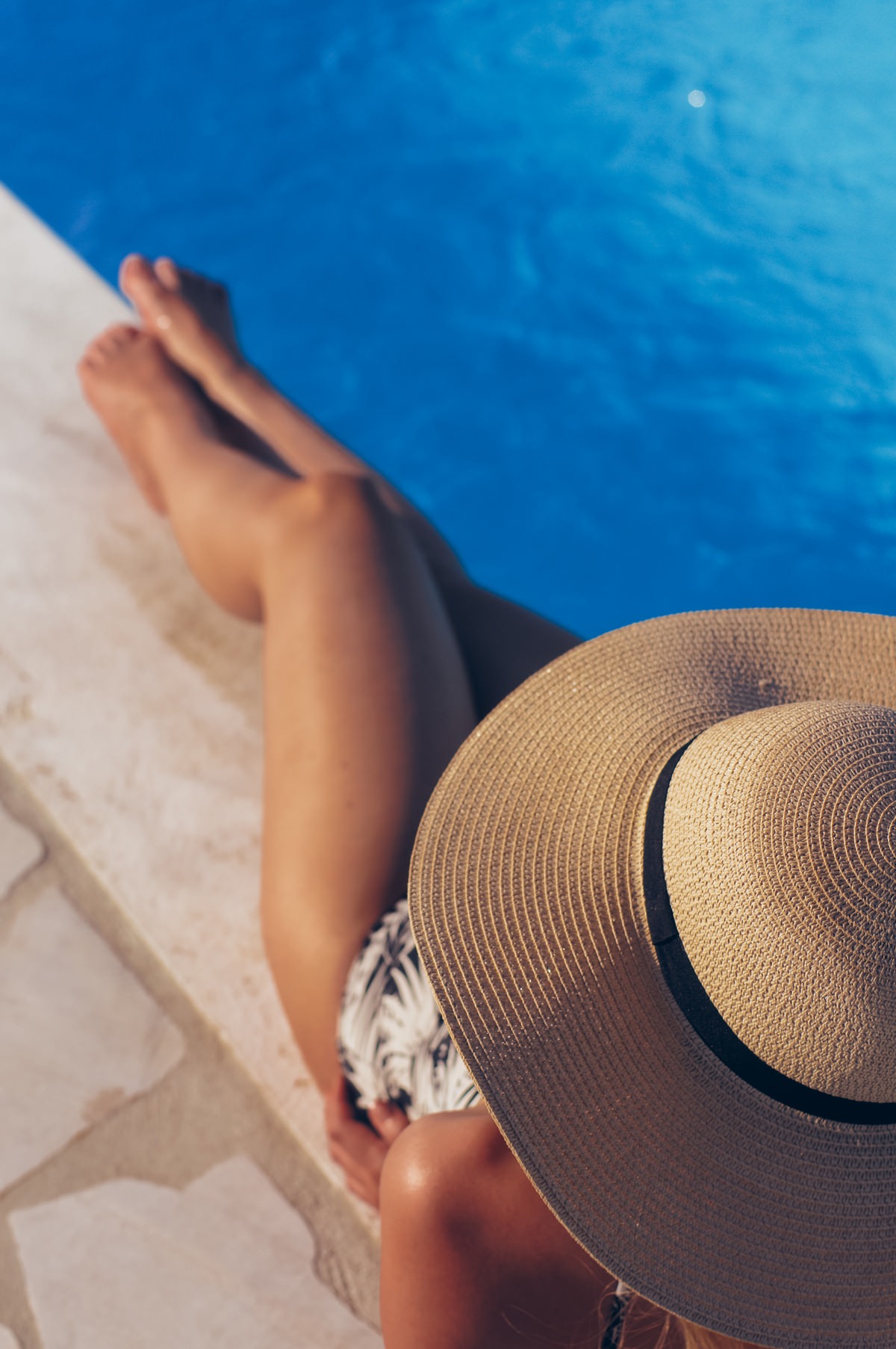 Mykonos offered amazing clear vivid green-blue waters and sandy beaches. Swimming in the sea was invigorating and fun, while the private swimming pool at Sofia's Bungalows was equally relaxing and refreshing. Picking out summer swimwear this year was particularly fun for me. Aida went shopping with me, gave me some well-appreciated advice (only a true lady friend can give you). The goal of finding a suit that flatters and flaunts the assets we love is so much easier if you're shopping with someone who has great sense of style, knows you well and is not afraid to be critical. So, this year I decided to say goodbye to the basic bikini and go for something more interesting and fun.
The palm print one-piece swimsuit caught my eye!
To be completely honest, I haven't been the biggest fan of one-piece swimsuits. I always thought they were more of a "grandma style" and I probably haven't tried any that would suit me nicely. There came the palm print one-piece from Women'Secret, which totally changed my mind. Halter neck swimsuit in bold tropical print with open back and beading at the neck turned out to be extremely useful – it is not appropriate only for swimming, but looks fab as a bodysuit (wearing it with a pair of short jeans and a white shirt).
photo: Aida Šabić