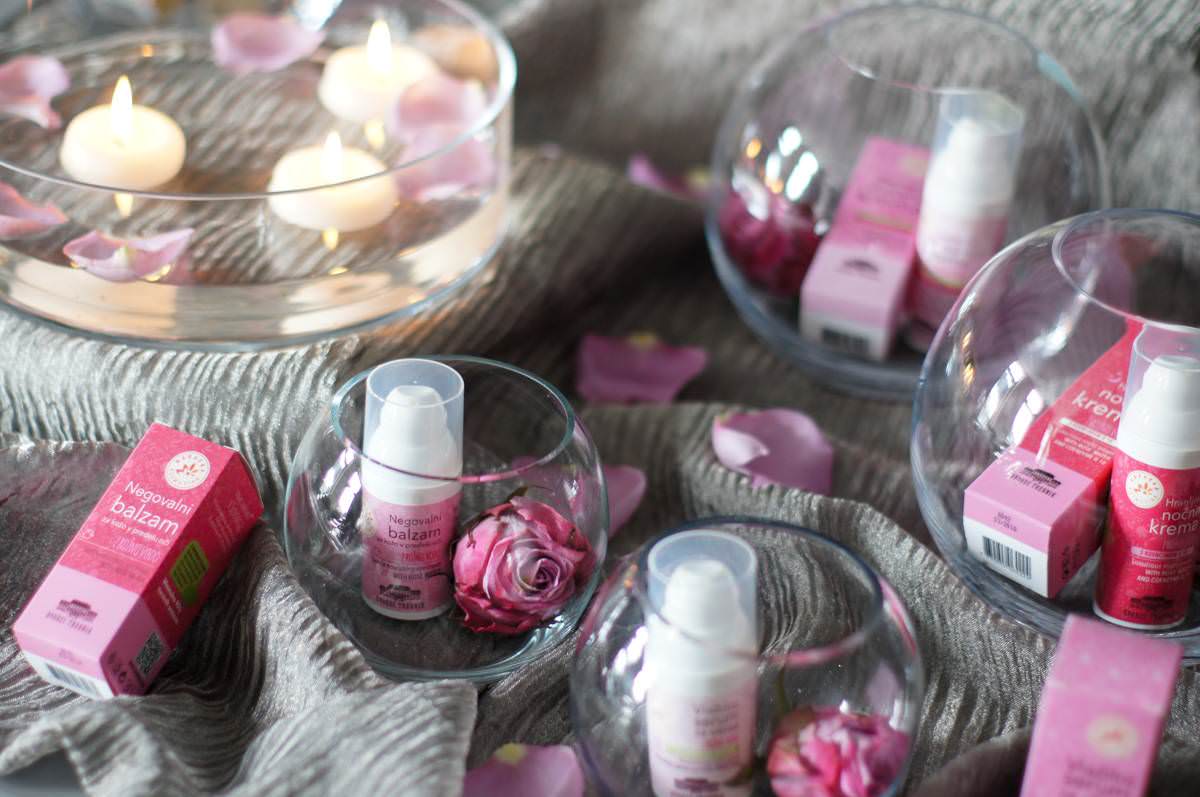 Beauty bloggers events are always fun to attend. Yesterday I (along with some other Slovenian beauty bloggers) was invited to the Dvorec Trebnik gathering at the Golte ski resort and hotel. For all of you that are not familiar with the brand, Dvorec Trebnik is a brand that offers a wide variety of natural products with a Slovene origin. If you ever come across their cosmetics, I'd highly suggest you check them out.
Our day started really early. We began the journey in Ljubljana, then drove to the cable-car station that took us all the way to the top. At the Hotel Golte we were welcomed by the Dvorec Trebnik team, had a (big) delicious self-service breakfast, which gave us strength for the upcoming activities. They started by introducing the history of the Dvorec Trebnik brand, revealing eight new skincare products they are launching in the next few days as well as giving us an insight into the whole process of bringing a new beauty product onto the market. They reminded us on the importance of natural cosmetics, pointing out all the pros and cons of natural ingredients. After a short coffee break, they organized a grammar and style lecture, which was given by Petra Arula. It was definitely one of the most informative beauty bloggers event's I've been to, reminding me about the importance of improving not only the visual aspects of my blog, but also my grammar and writing style. Full of new knowledge we headed over to lunch, which was delicious (the location looking upon the Golte skiing slopes is definitely a selling point). After our bellies were full, we chatted and some of us even visited the Hotel Golte wellness (a massage was very much needed in my case, my last few weeks were mental!). The Dvorec Trebnik beauty bloggers event was a nice escape from the stressful week I had, it was educational, relaxing and interesting.
8 new skincare products from Dvorec Trebnik
The first step of the DT skincare regime would be a cleansing lotion with hamamelis extract, following up with the refreshing toner made from hamamelis extract. The next step is adding the moisturizing facial serum with rose water and hyaluronic acid followed by a gentle nourishing eye cream with rose water. Depending on your skin type, you can either opt for a nourishing day cream with rose water, hyaluronic acid and coenzyme Q10; anti-imperfection face cream with honey or the spot clearing balsam with propolis. In the evening, it's time to re-do the cleaning and toning. Dvorec Trebnik suggests ending your day with their luxurious night cream with rose water and coenzyme Q10. I would recommend it to all with normal or dry skin type, those more on the oily side might rather go for one of the daily versions that are more suitable for problematic skin.