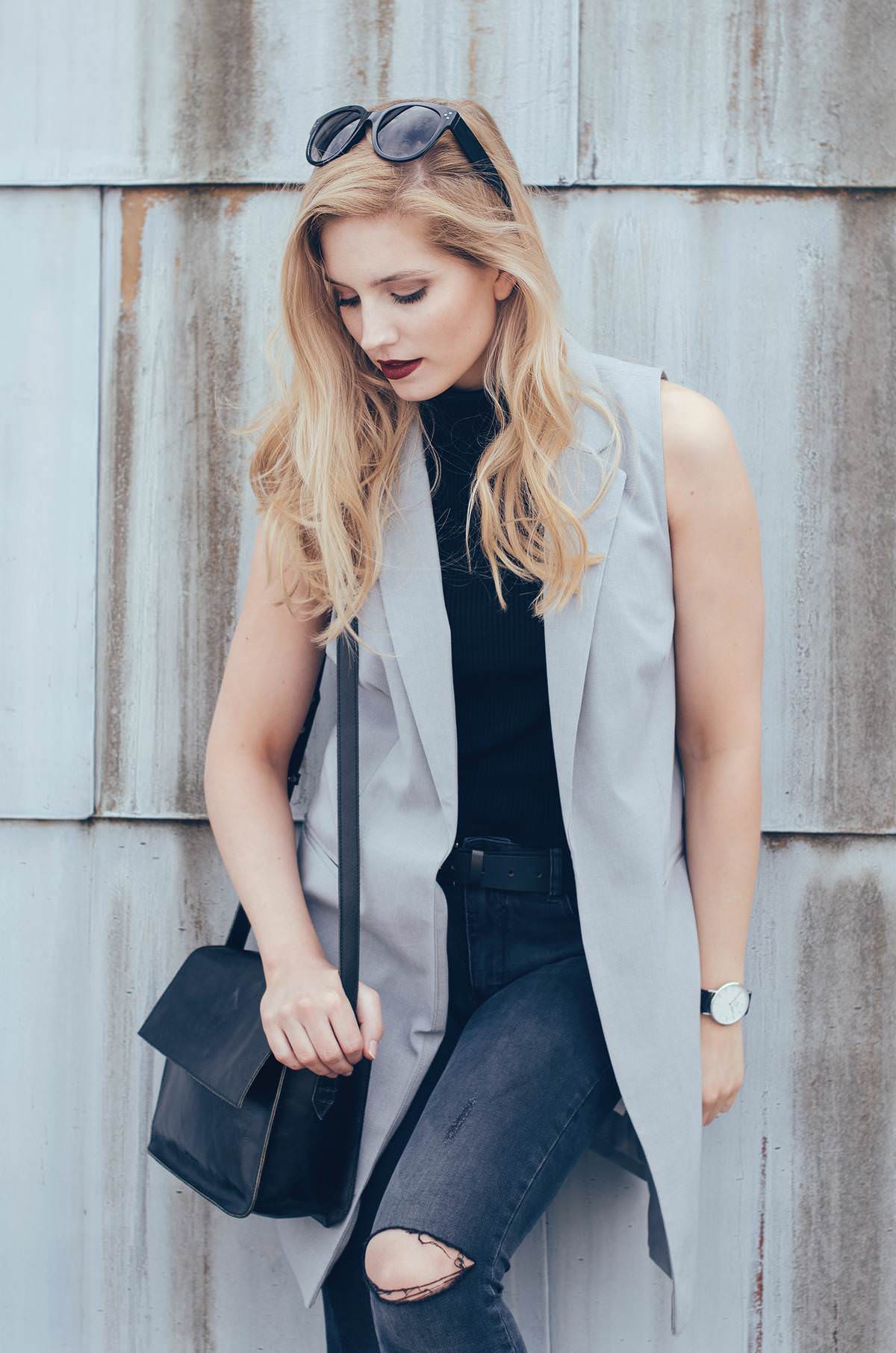 My blog relaunch event has reminded me of my blogging beginnings. I decided to visit the basics of blogging, mainly because some of you have been asking for some tips and tricks to share on how to start a blog. With my last giveaway, the opportunity to attend a bloggers event has been given to one of my fellow readers, who also has a wish to create her own blog. I promised her a coffee date, where I would share some useful information on how to start a blog. I think it would be a great idea to share some tips with you as well.
Choose your niche and do the research
Ask yourself what you want to blog about. Do you want to be a fashion, beauty, lifestyle or travel blogger? Maybe a mix of everything? There's no rule in choosing your niche, you can write just about anything. In order to keep it interesting, I would highly suggest "you do your own thing", find something that will help you stand out from the crowds. Before starting with your own blog, I would suggest you do some research. Check out other people's blogs and sites, find tips that other bloggers share on how to start a blog. Don't be a copycat, find your own way, however there's nothing wrong with finding inspiration in others.
Choose a website
After figuring out what you want to blog about, the first big step is to choose a website. There are three main ones to choose from – Blogger, WordPress and Squarespace. They all have some pros and cons, so choose wisely. I started my blog on Blogger (run by Google), which is free, relatively reliable and easy to use. You don't have tons of options for personalization, the things you can do with blogspot are definitely limited. After three and a half years of blogging, my blog has grown and it was about time for an update. I decided to swap for WordPress, invest some money and a lot of time, but I finally have a blog I am truly proud of. If you're a blogger (and web design) newbie, I would say, go for Blogger, since you can always import and upgrade to either WordPress or Squarespace (when you really know blogging is something you are committed to).
Choose your blog name and domain
You want to pick a good domain name for your blog from the start, because most likely you will be stuck with it for quite some time. Think and rethink your decision, you might regret it relatively soon. I started on a wrong foot for sure, choosing a name I didn't feel strongly connected to. I changed it after more than a year later and it definitely "cost" me, it's like starting all over again regarding traffic and an already built up brand. Most of the websites you host your blog at will offer you a free domain (ending with .blogspot at Blogger for example), but I would highly suggest you buy your own domain as soon as you're sure about the name of your blog. The important tip is to first check if it's already taken, you can do that at loads of different domain registrar websites. It will cost you around 10€ per year (some may cost more).
Set up social media
Social media are vital to any beauty, fashion, lifestyle or travel blog. The best thing you can do is opt for the same name for all your social media accounts, preferably similar to your blog name and domain. My blog is named Ajdas (Ajda is my name, in case you missed that), so all of my social media usernames are @ajdasitar. Set up your Facebook, Instagram, Twitter (and other) social media accounts as soon as possible, add the social icons with links to your blog and promote your blog posts there consistently.
Set up Google Analytics
The last tip regarding today's "how to start a blog" post is to set up Google Analytics. Why? Because statistics found on Blogger or WordPress are not accurate and knowing what kind of blog posts your readers love is very important. You can observe your most popular posts there, where your readers come from, how many of them you have and also do some in depth research if needed. Setting up Google Analytics is easy and extremely useful.
I hope you find my blogging tips on how to start a blog useful and I wish you good luck on starting your own blog!
outfit:
Only trousers
Primark turtleneck
Vero Moda waistcoat
Converse All Star sneakers (trgovina Mass)
Daniel Wellington watch
ZeroUV sunglasses
Viva's Leather Goods purse
photo: Katarina Veselič