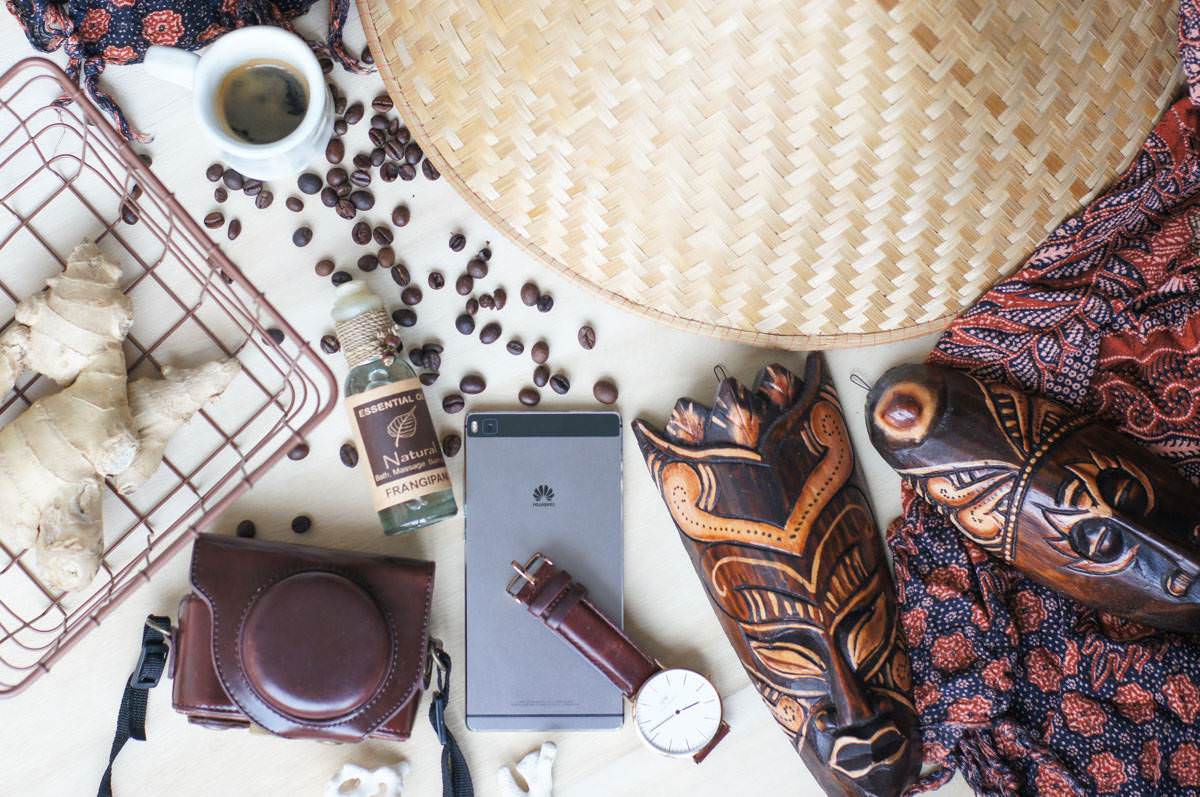 Truth to be told, my trip to Bali last October was one of the most memorable trips I have ever had. We explored the temples, the culture and religion, met a lot of lovely people, enjoyed some pretty stunning views of the ricefields, tasted the Kopi Luwak coffee, ate traditional Indonesian food, had a couple authentic Balinese massages, tried surfing, walked through the exotic monkey forest, took a trip to the white-sand beaches of Gili islands surrounded by turquoise sea and enjoyed the most stunning sunrises and sunsets. The whole Bali trip is something I will remember for the rest of my life. Traveling has taught me to live the moment, while also taking the time for things that bring back memories.
Photo memories: we took a lot (by a lot, I truly mean A LOT) of photos, which can today easily take me back to the dream island of Bali. I posted some online (check my travel blog posts here), shared some on social media, as well as kept the majority for my close ones and myself. Besides my big and chunky Sony DSLR camera, we also took a smaller Sony HX90 and my (by that time) new Huawei P8, which we extremely useful on-the-go. Travel photography allows you to relive your experiences though the photos, so my advice would be to take a lot of them in order to share your trip with others and help you remember all the lovely moments.
The frangipani scent: frangipanis are everywhere on Bali! The frangipani flower is deeply rooted in the Balinese culture, it's commonly used in spas, worn as a hair accessory and in religious ceremonies (often in offerings Balinese people give a few times per day). The sweet and flowery scent is something I'll associate with my Bali trip probably forever. My dear blogger friend Nika (Beautyfull blog) has visited Indonesia in January and brought me a natural essential frangipani oil, which helped make my memories of Bali even more vivid.
The taste of ginger and coffee: taste can be an instant reminder of the past. Besides sweet and unbelievably yummy mangos and maracuyas, the taste of ginger and coffee is the one that takes my back to Bali for sure. Every now and then a cup of coffee reminds me of the day we visited the Kopi Luwak coffee plantation (we also bought some of the expensive Kopi Luwak as well). Ginger in Bali was unbeatable, but a ginger tea or smoothie works here in Slovenia just fine. Mainly, all exotic fruit these days reminds me, that I desperately need to visit one of the exotic fruit homelands soon.
The souvenirs: even though it's the most touristy thing to do, I like to collect souvenirs. I like picking them out, knowing their background and stories. The conical hat people wear harvesting rice, two wooden masks, sarongs (you need to wear when entering their temples) and a few bits and bobs are a great reminder of our time spent on Bali.
The best thing about memories is making them.