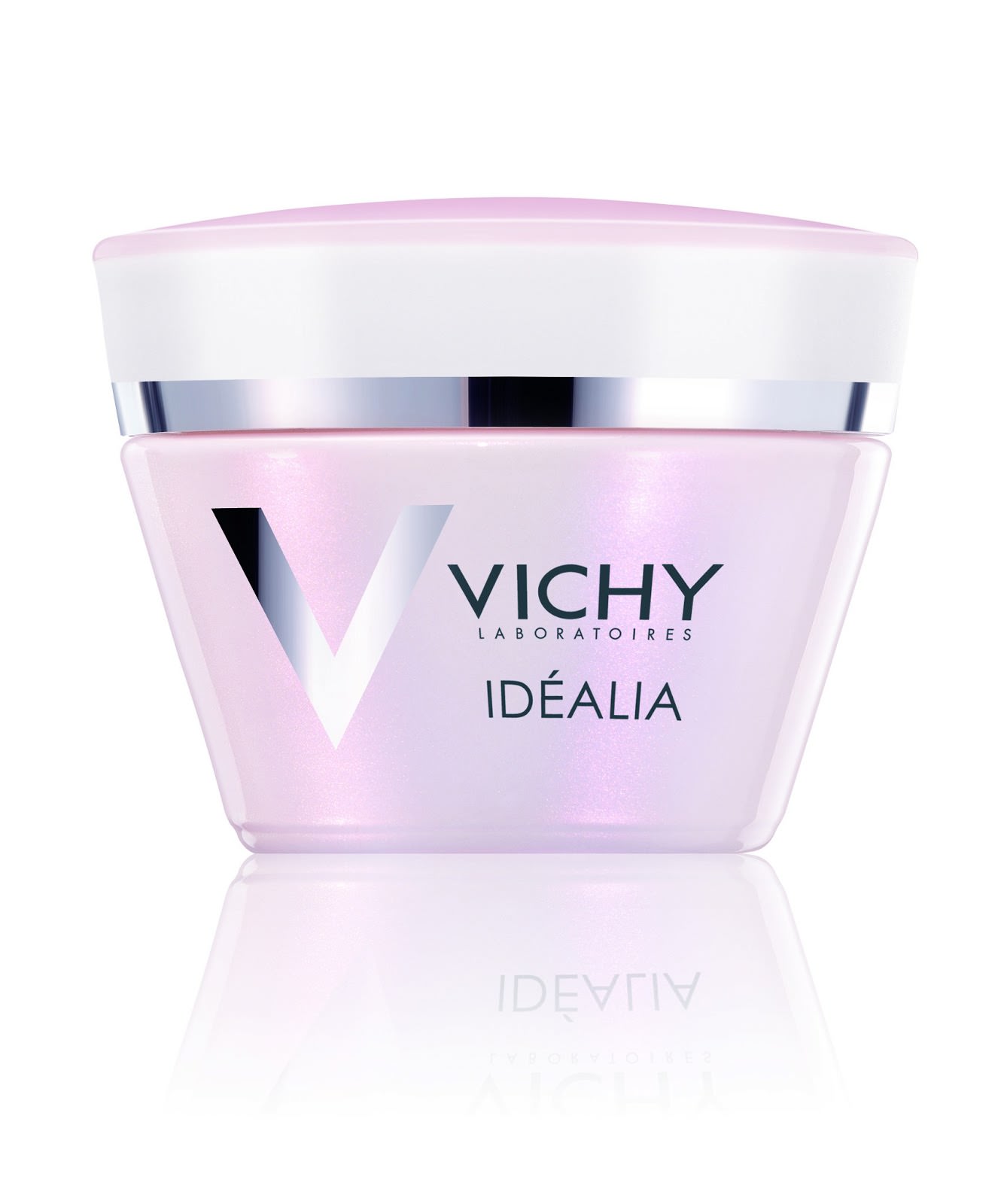 I'm sure many of you have the same problems when it comes to finding perfect facial products. I have (or better said: had) problems with finding a facial cream that fits all my standards. Firstly, I don't like product that have strong odor, they must smell well, not too strong, I say they must smell "soft". They have to be very light and hydrating without making "mask" feeling. They just have to be it, I can't describe it otherwise, but probably you get what I mean.
So, few weeks ago I started using Vichy Idealia smoothing and illuminating cream. When I opened it, I noticed the gorgeous smell and I love it ever since. It is easily absorbed into skin and it makes great softened feeling and look of my skin. However, I must mention that I don't have major skin problems so I cannot conclude anything for those who have.
I must say that most of the products disappointed me after applying the foundation; because skin loses its softness and glow. Not a scenario for Idealia.
Sounding cliché, but still: Idealia is ideal cream. Perfect product that makes your skin look radiant, fresh and healthy all day!
P.S. It is suited for those who have sensitive skin and it's paraben free.
photo: Vichy