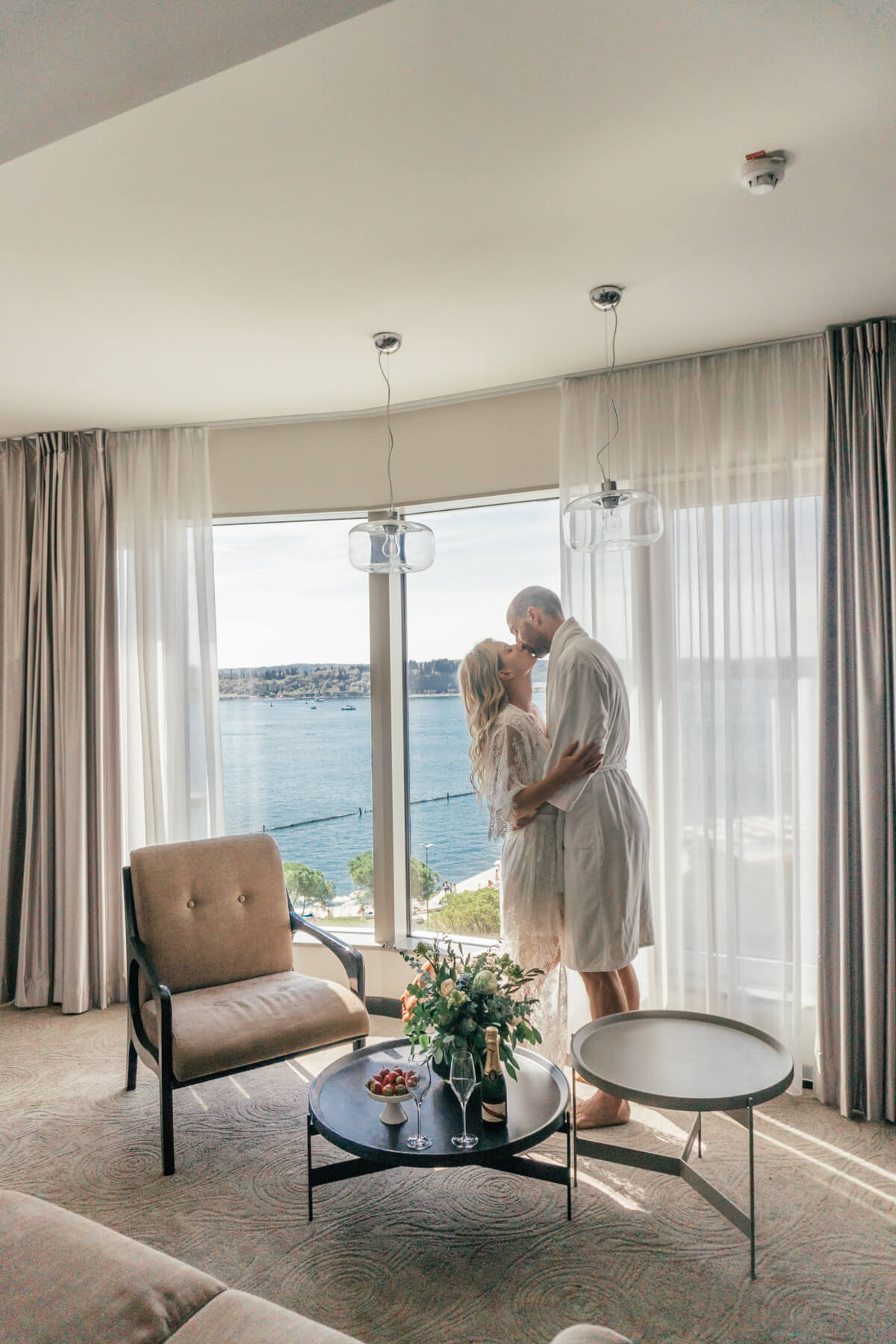 The day before the wedding we drove to sunny Primorska. Our weekend couldn't start any better. We were greeted by beautiful and warm weather as we checked into Mind Hotel Slovenija, where they served us some sparkling wine, strawberries and delicious macaroons from Café Central Portorož (I especially recommend trying the pistachio one!) – all arranged with flowers, embodying the hotel's philosophy. And those views! Our junior suite was extremely spacious bedroom with balcony, a bathroom, an extra toilet and lounge area with stunning sea view. On Friday, we quickly visited our wedding location, where we met our wedding organizer Blažka (Infinity events) and later returned to Portorož for a beautiful sunset and later went to bed perfectly calm. Last night as a boyfriend and girlfriend…
Mind Hotel Slovenia offered us the perfect balance during our wedding weekend.
It would become clear why we chose Mind Hotel Slovenia in Portorož for our wedding night as soon as you would cross the threshold of a modern, luxurious hotel lobby. The hotel combines elements of the green Istrian landscape, blue Mediterranean and crystal reflections of the salt pans, not forgetting about the history and tradition, but at the same time introducing modern and contemporary elements, offering the visitors the perfect balance. It is a place where you can relax completely because they pamper all your senses there. We were woken up by the sun the next morning. The staff served us breakfast among the pine trees at TreeTop Restaurant. Although I didn't think I would eat anything at first, the food quickly convinced me. I had in mind that "the bride must be eating well in the morning as she completely forgets about it during the day". This way we started our preparations completely relaxed and we continued them each in our own room. Jan stayed in ours, I moved with my bridesmaids to my parents' room, where the whole team – from cameramen, photographers, to makeup artists – were waiting for us. The next few hours felt like seconds and we were already on our way to our wedding location.
How did we spend our first night as husband and wife?
In the late evening (or better, in the morning) we returned to the hotel. Jan and I left half of our "wedding luggage" in the car, put the other half in our living room and jumped in the shower (together of course, this is one of our traditions we stick to at least a few times a week) and went to bed. Although we only slept for a few hours, we had a good rest, and we couldn't miss the breakfast in the morning (it would be such a shame to do so). We were sorry we ran out of time to visit Terme Portorož. Their thermal water pools – Prehistoric sea, heated seawater pools – Sea Spa, seven wellness centers and seven different types of saunas will have to wait for us to return. If not earlier, for our first wedding anniversary.
Mind Hotel Slovenia is a true five-star luxury that combines traditional and modern elements, interweaving the Mediterranean and Istrian environment, providing superb service, relaxation and comfort in the right balance – which we really needed at our wedding weekend.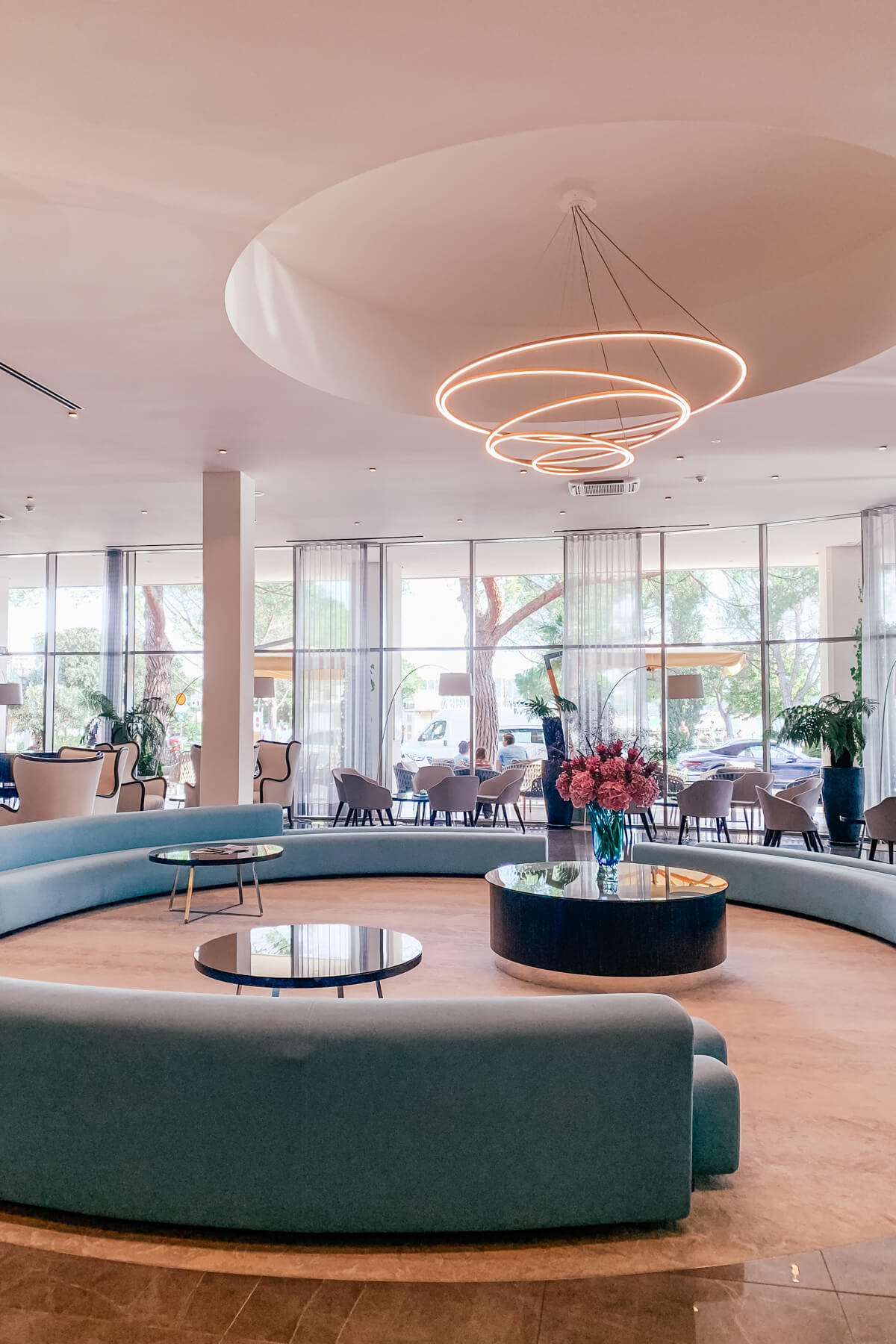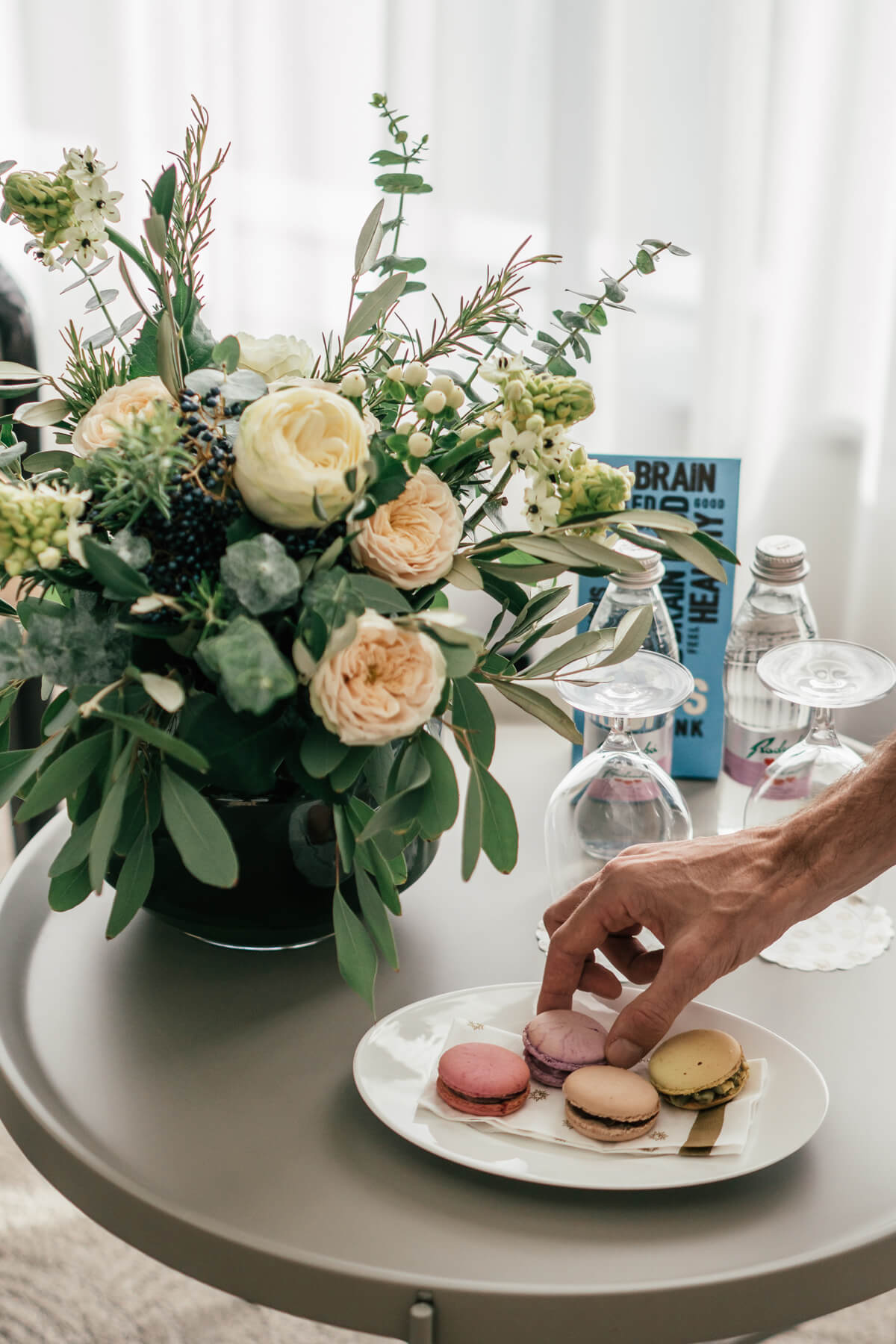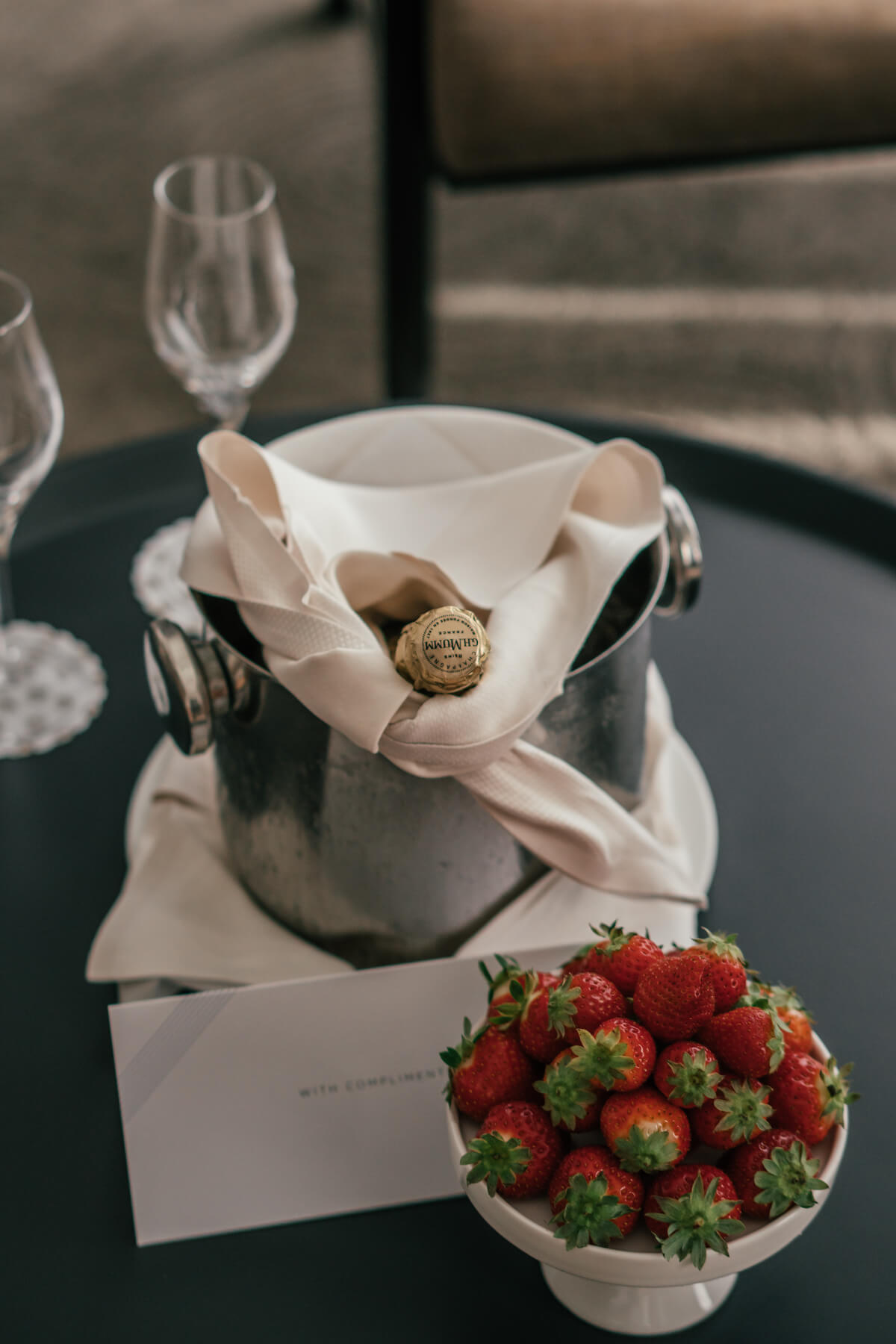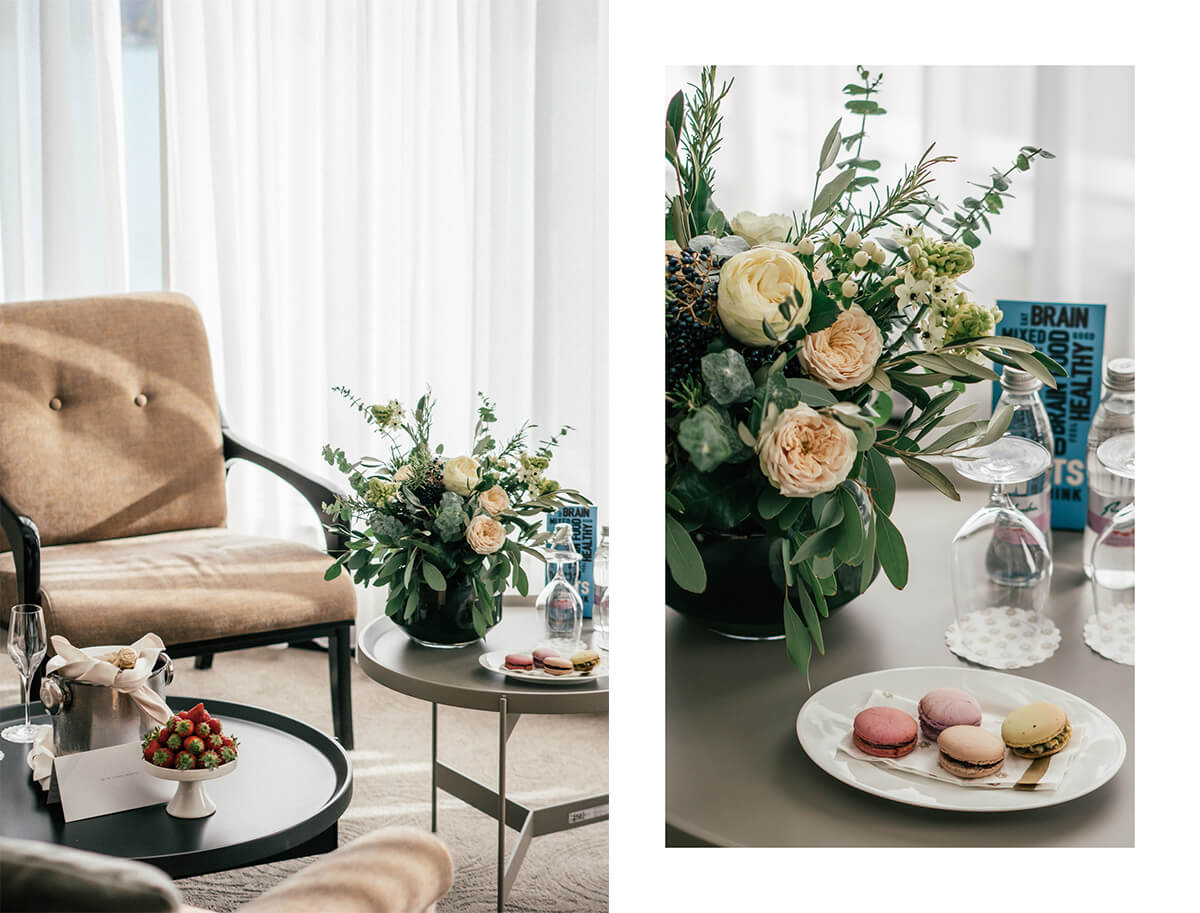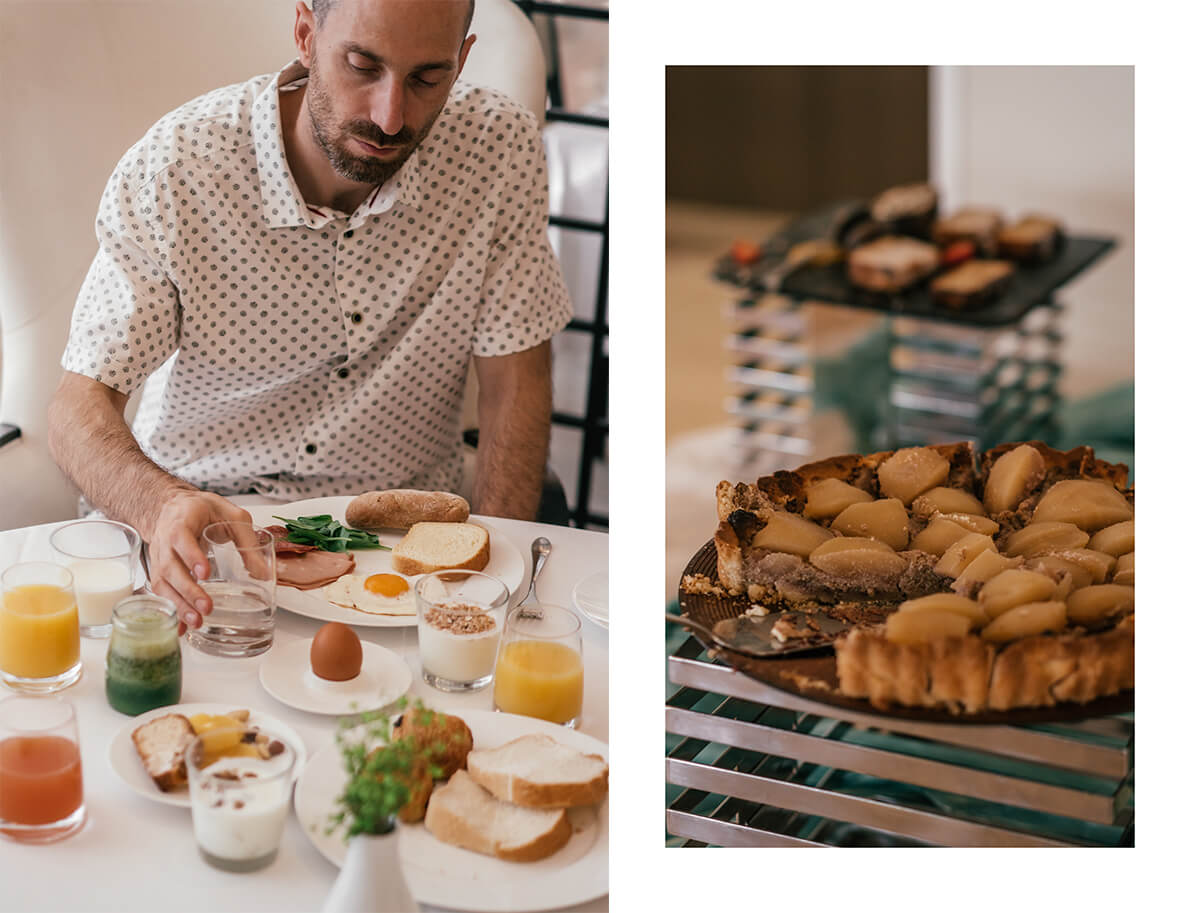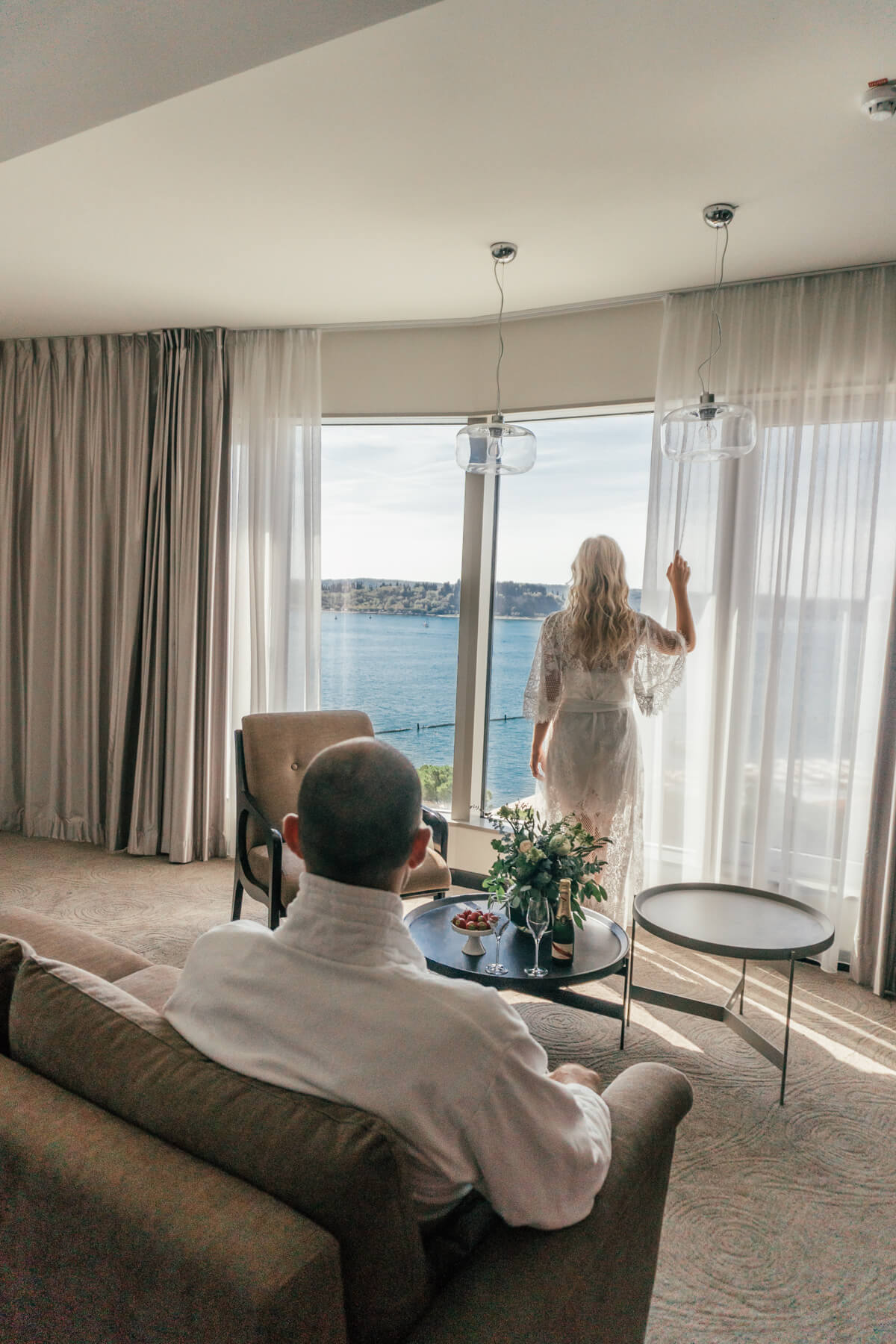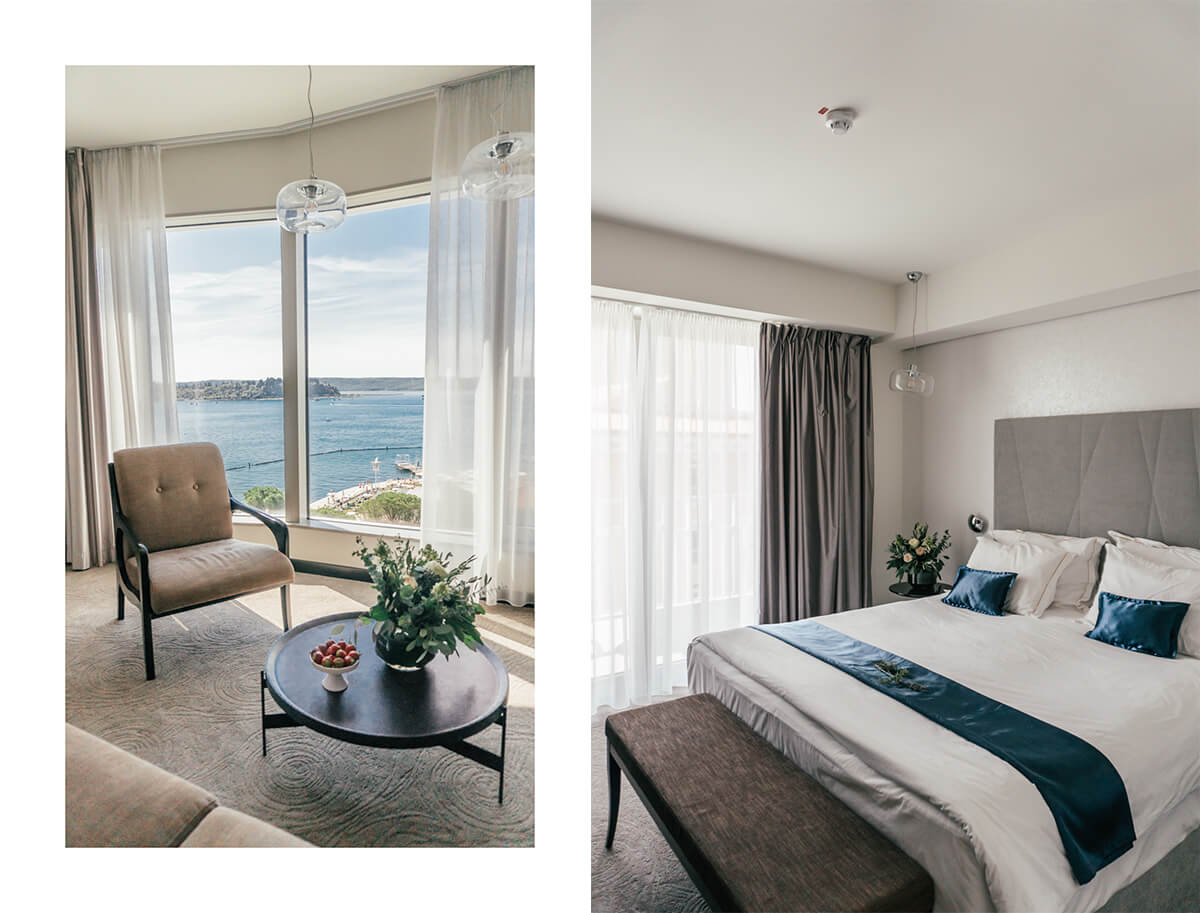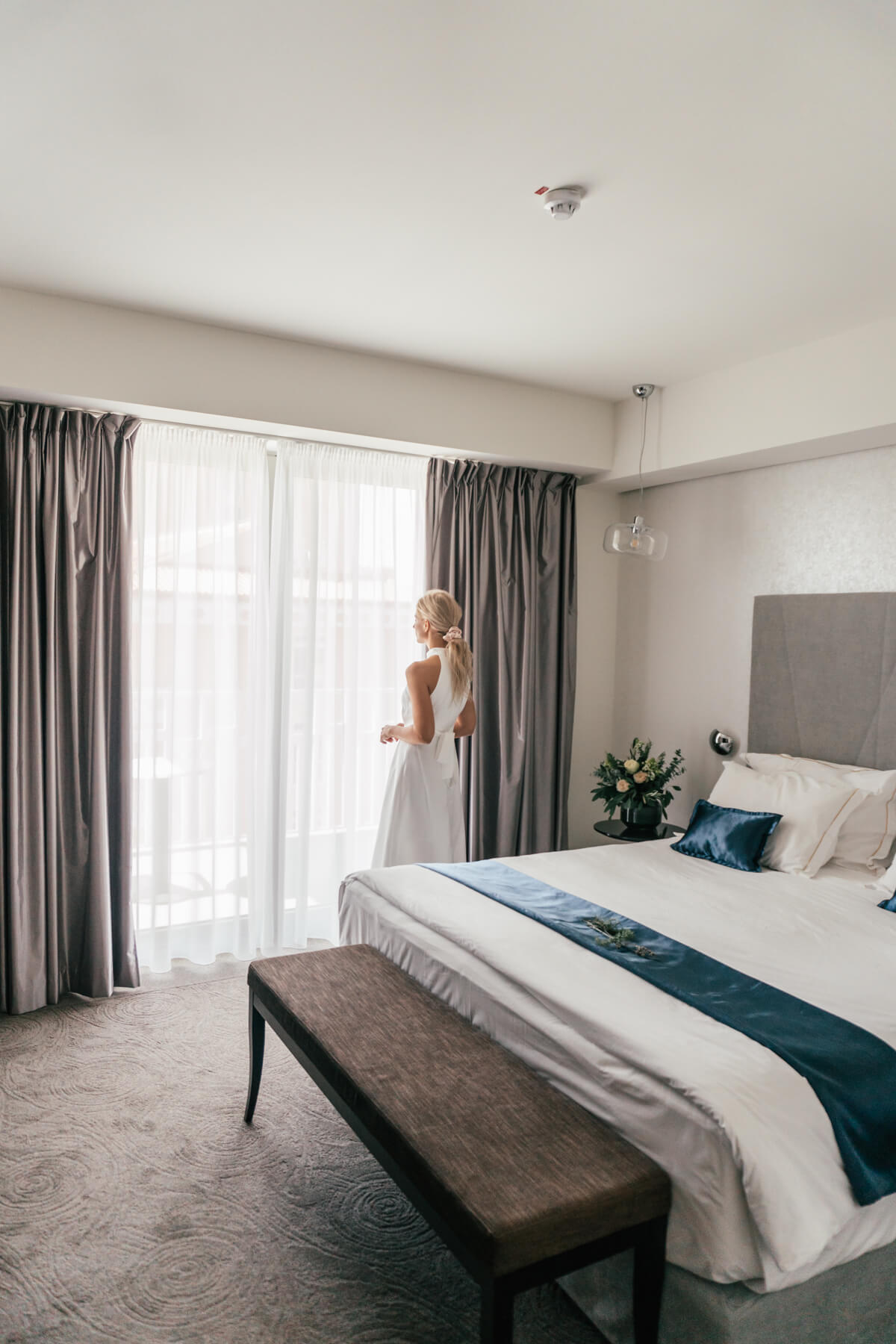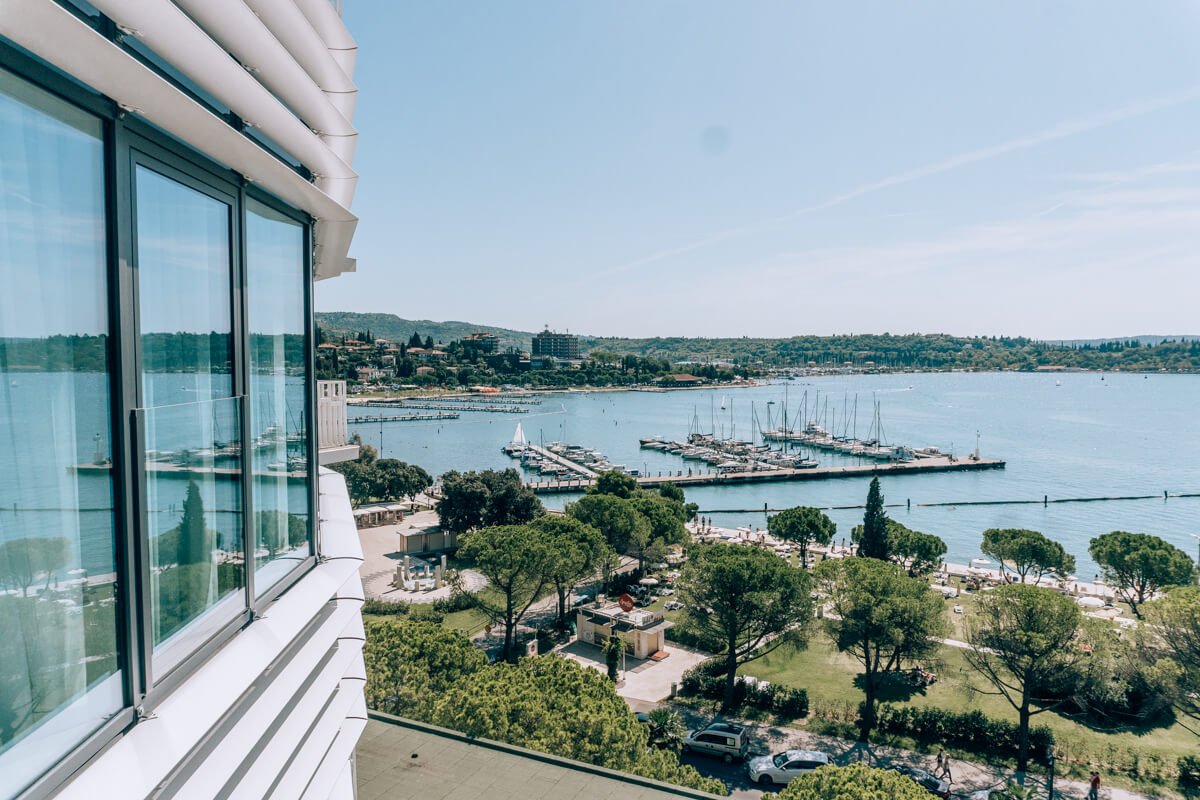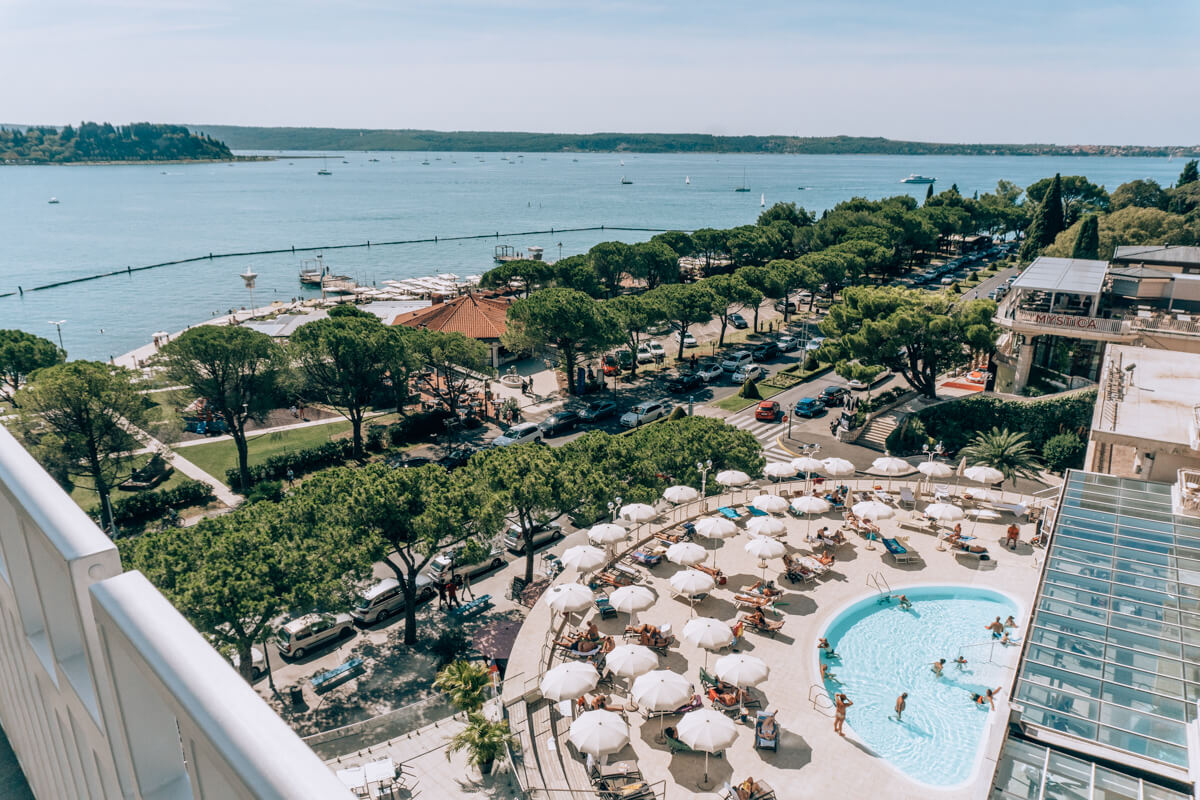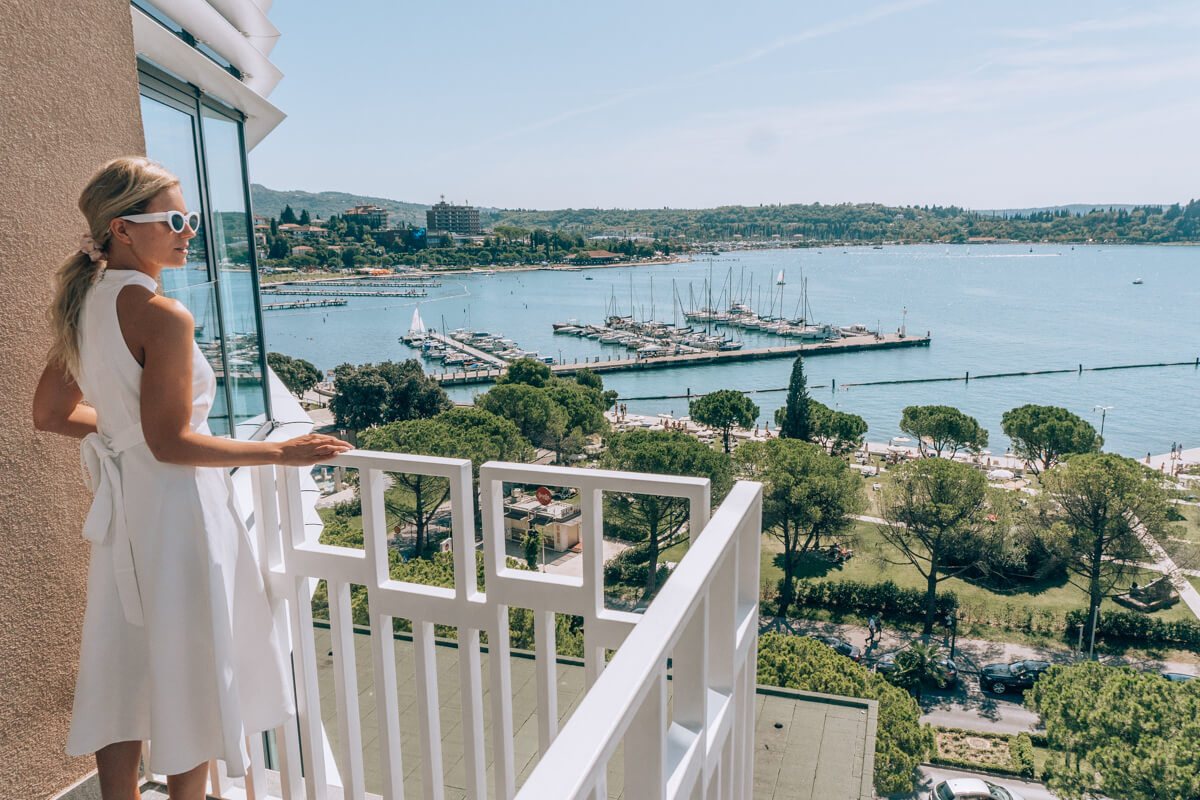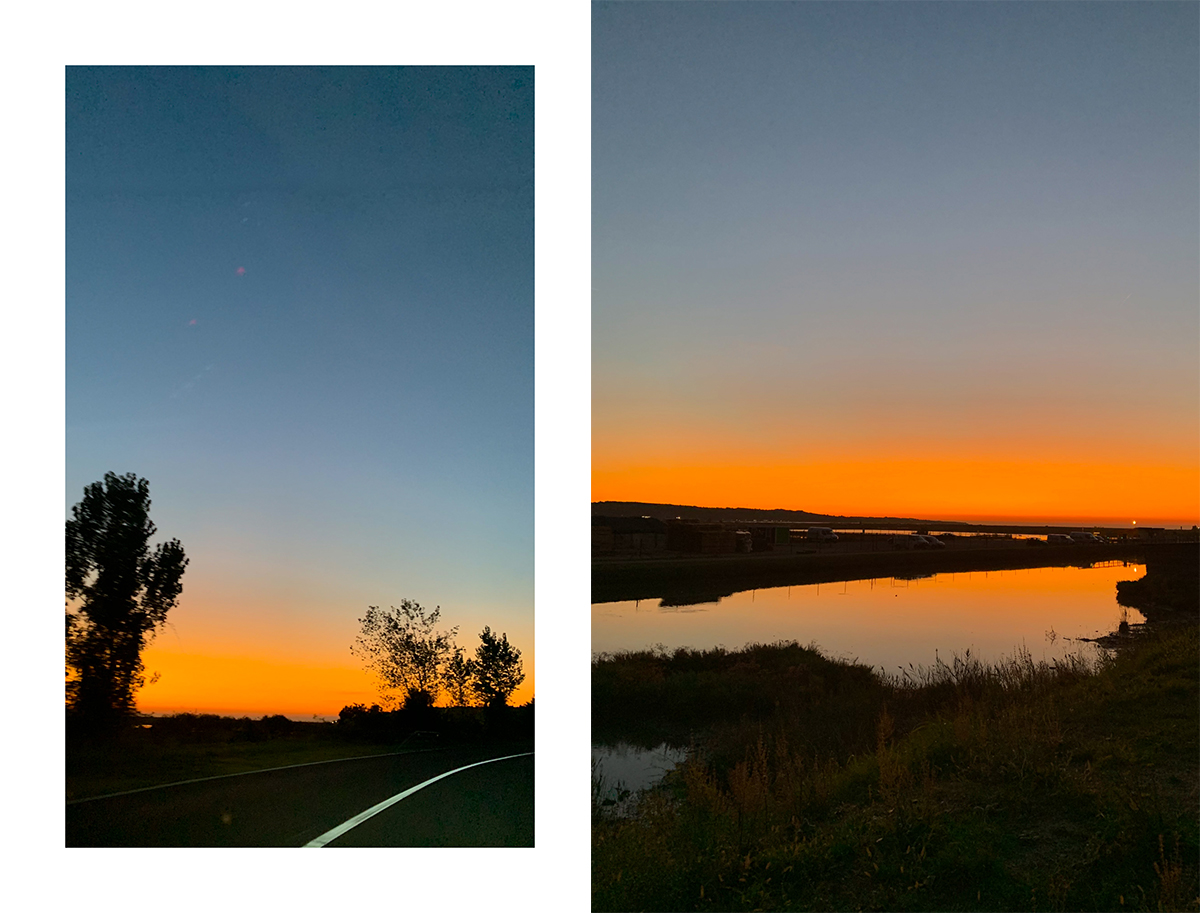 Mind Hotel Slovenija
5*****
Obala 33, Portorose, Slovenia
https://www.lifeclass.net/en/hotels/mind-hotel-slovenija/