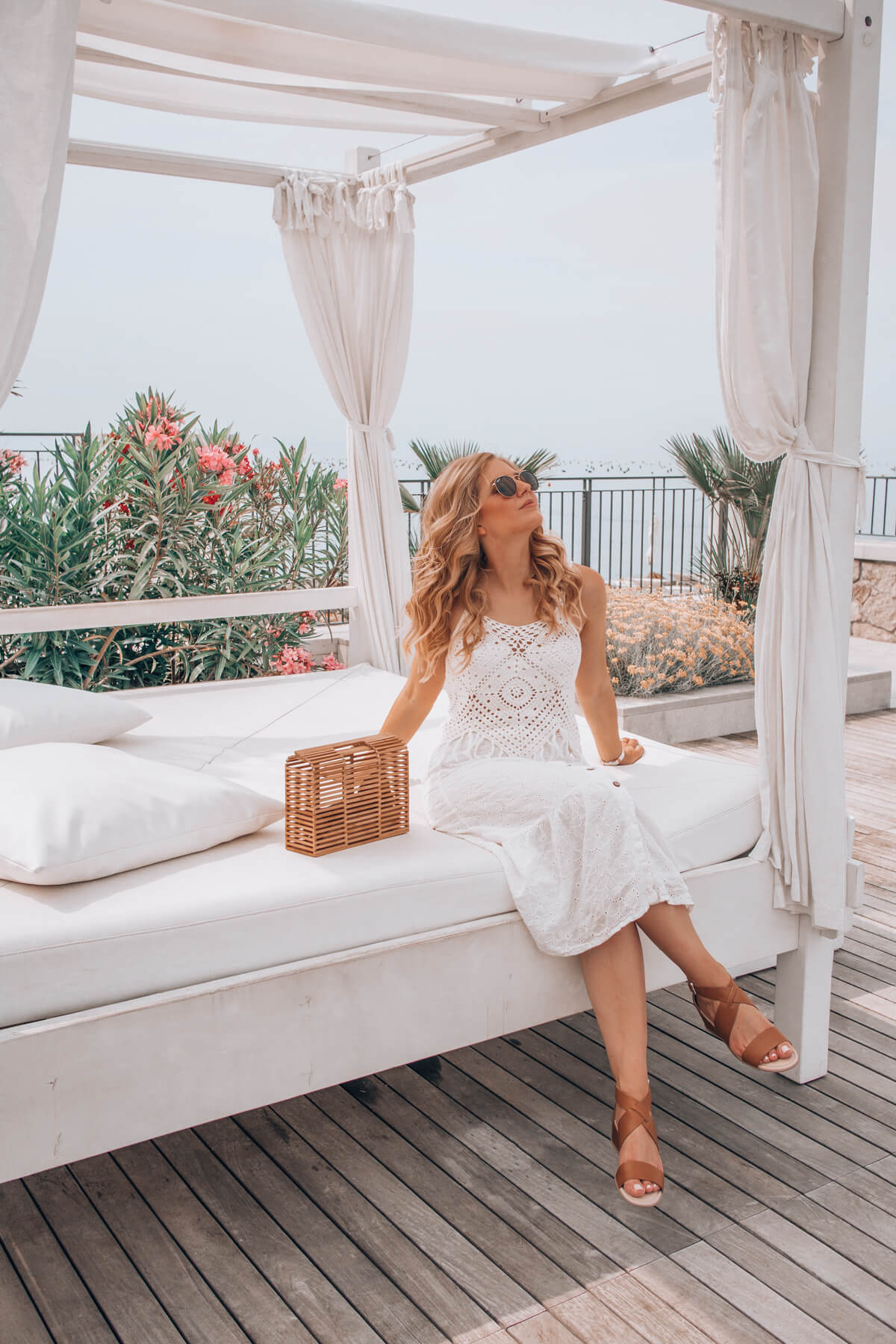 Portopiccolo is a little village in the Gulf of Trieste, Sistiana bay to be exact. Located 100km from our capital Ljubljana, Slovenia, it is an ideal location for a day trip. Sometimes labelled as the "Little Monaco", it offers different (private residences and 5*hotels) facilities in a marina village, which was still a quarry a few years back. Now there are luxurious sailing boats docked, multiple stores and boutiques, cafes and restaurants. And of course the beach! We decided to head to Portopiccolo early in the morning and take some photos at their Beach Club.
They say "dolce far niente". This is how it's done in Italy.
Regarding my look, white has always been one of my favourite colours and I've been wearing it non-stop this summer. It goes well with practically anything, especially with beige, dirty pink and brown. I added some colour to my all white look with a wooden handbag and brown Ecco sandals, which are comfortable and chic, really amazing quality (you can walk in them for hours!). They can be combined in multiple different ways, from a more simple, almost sporty-elegant to boho combinations. A simple duo-chromatic look, perfect for summer days, was my choice for discovering Portopiccolo.
outfit:
Ecco sandals
Mango skirt
Sfera knit
Cluse watch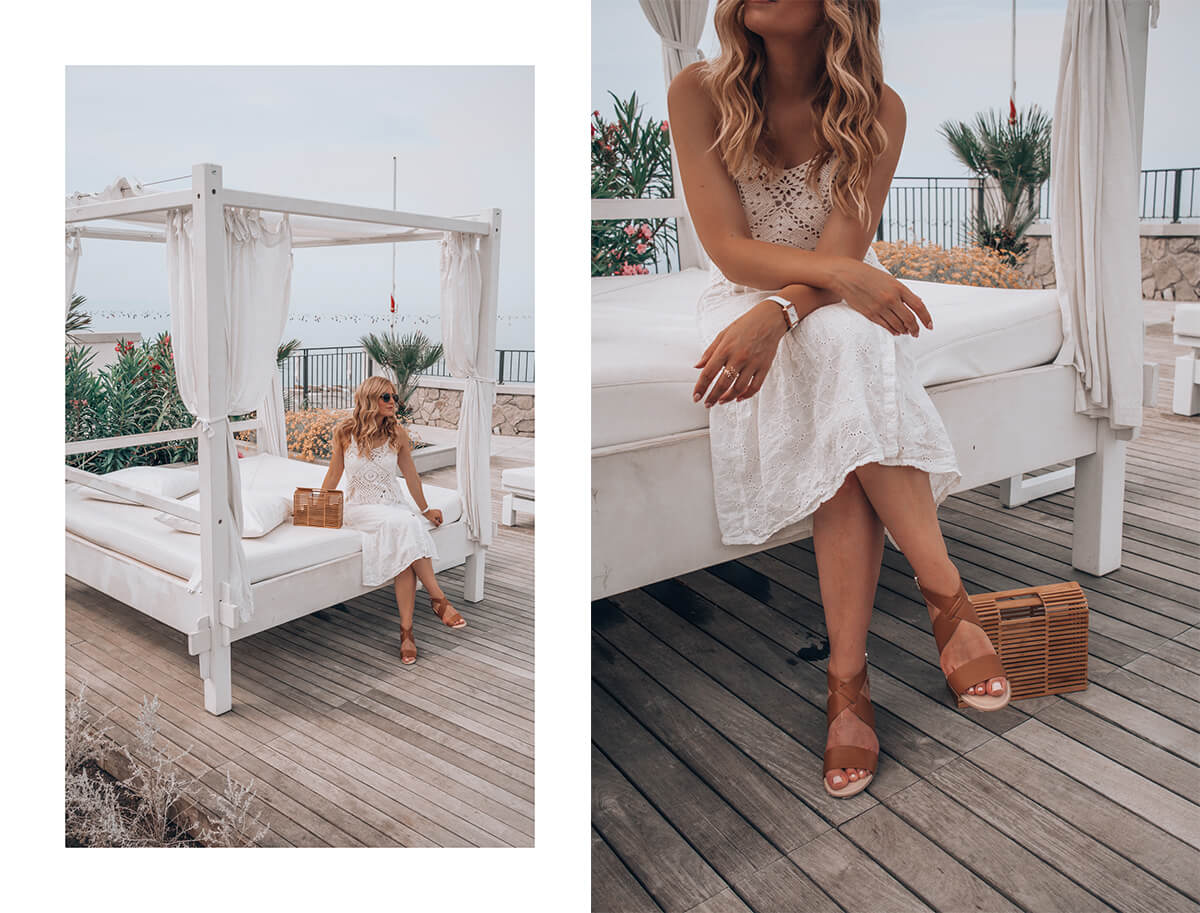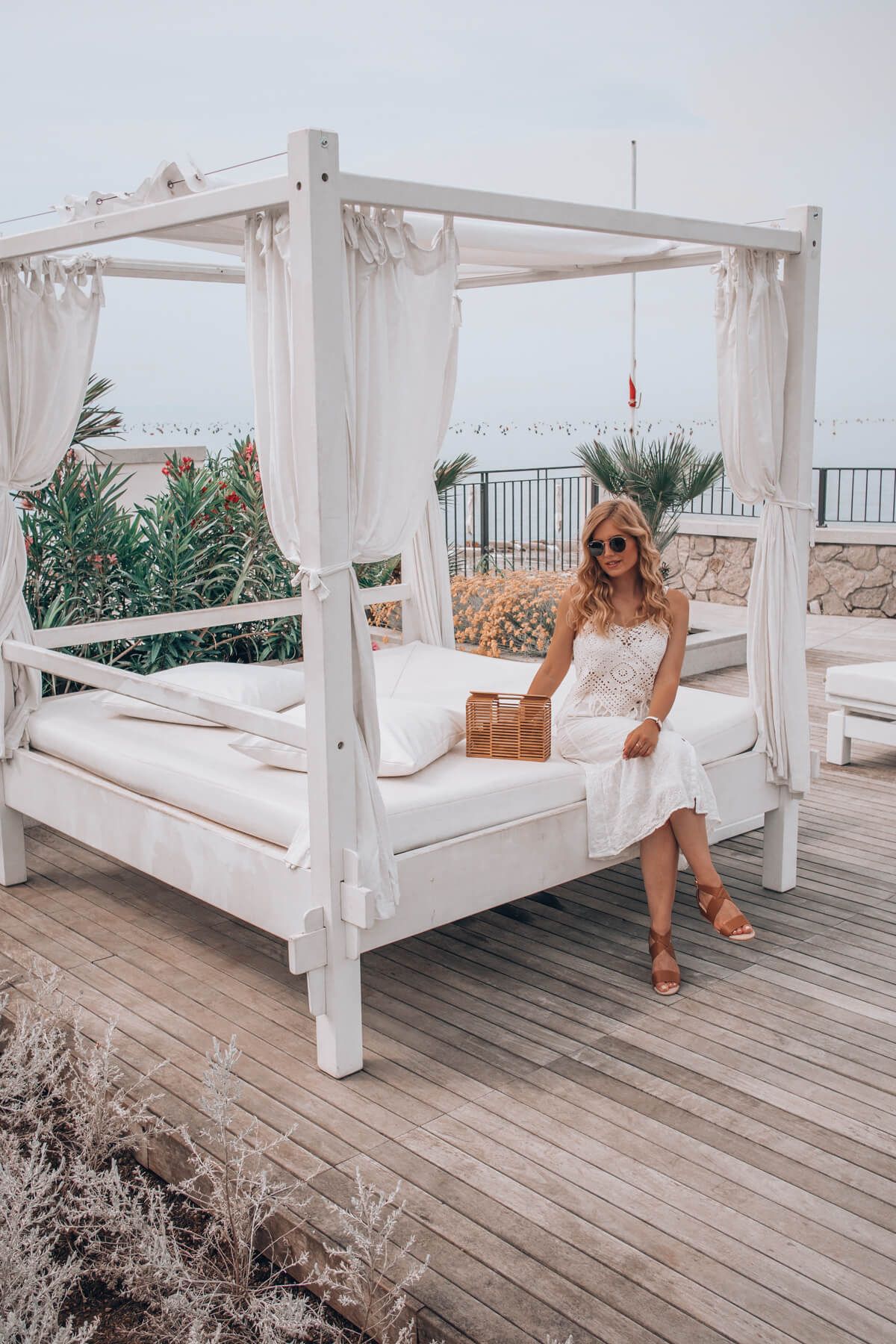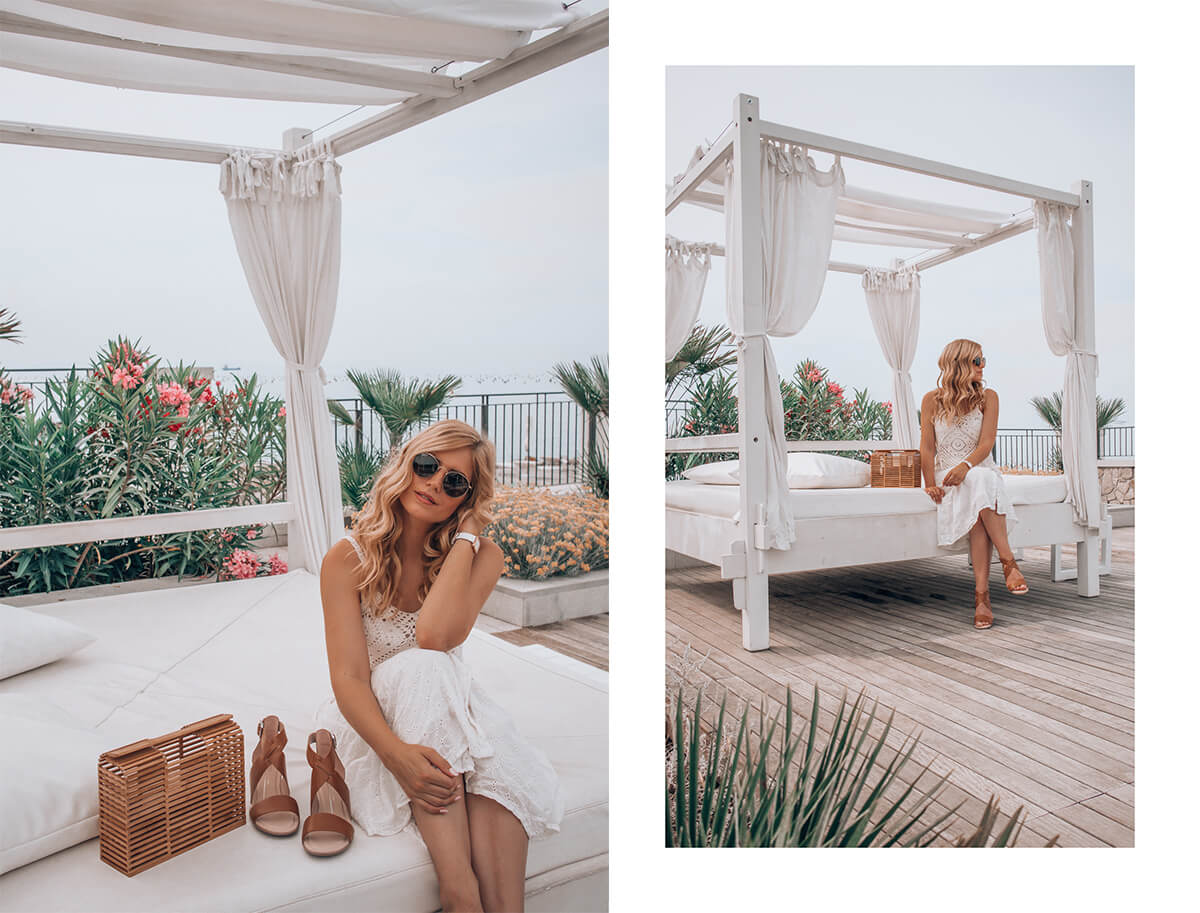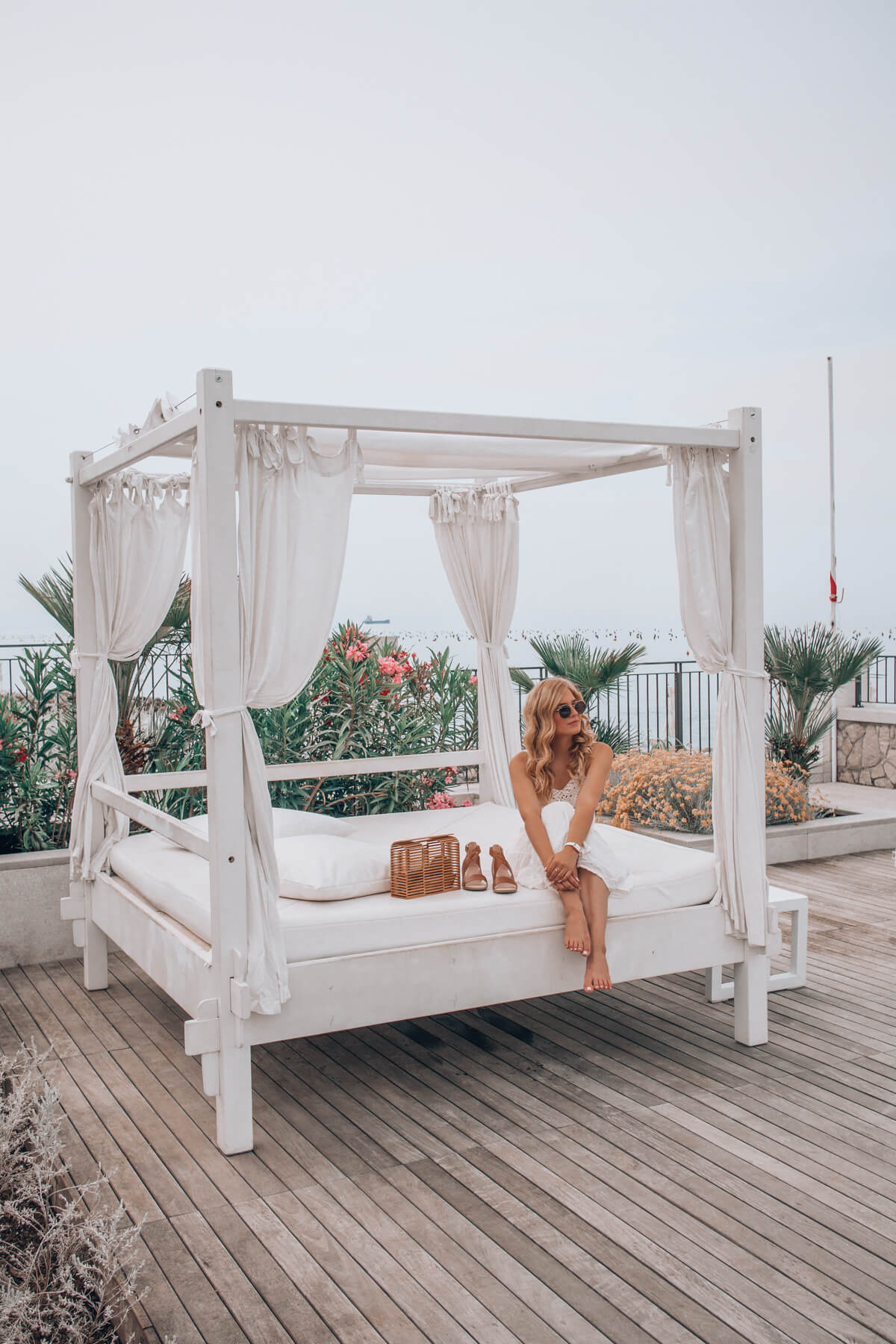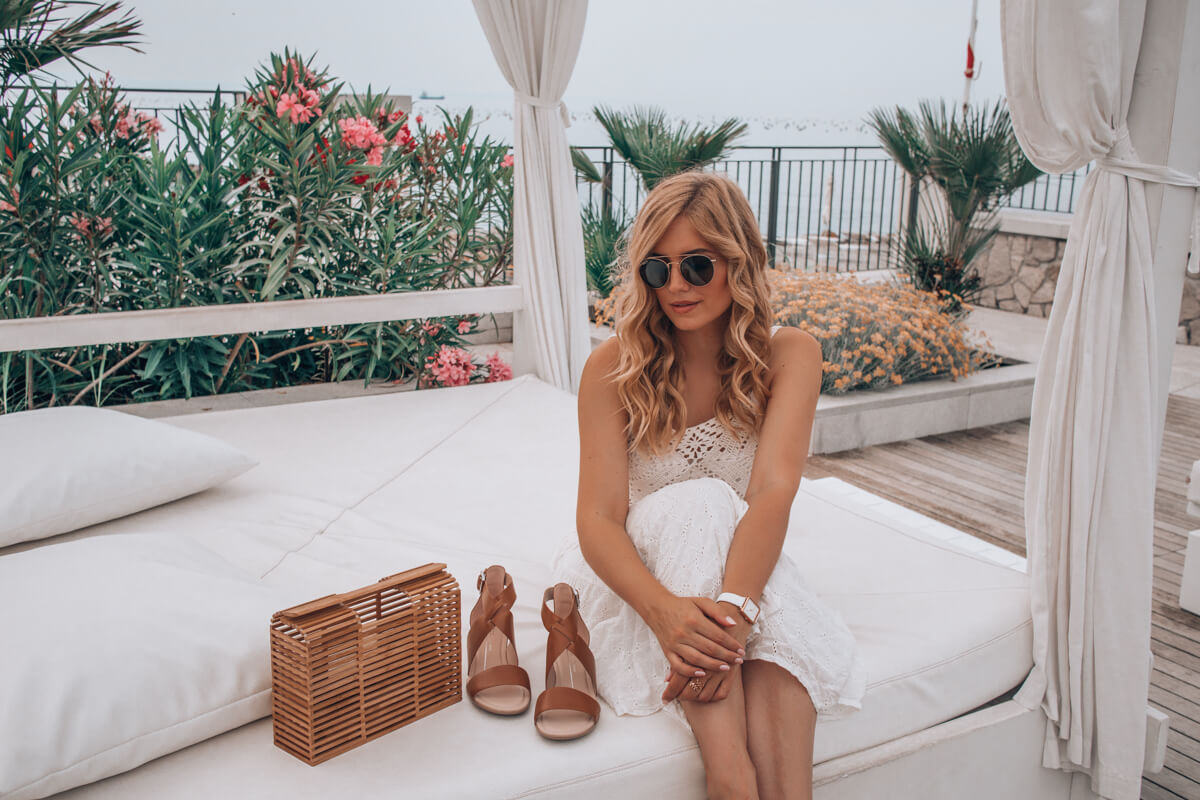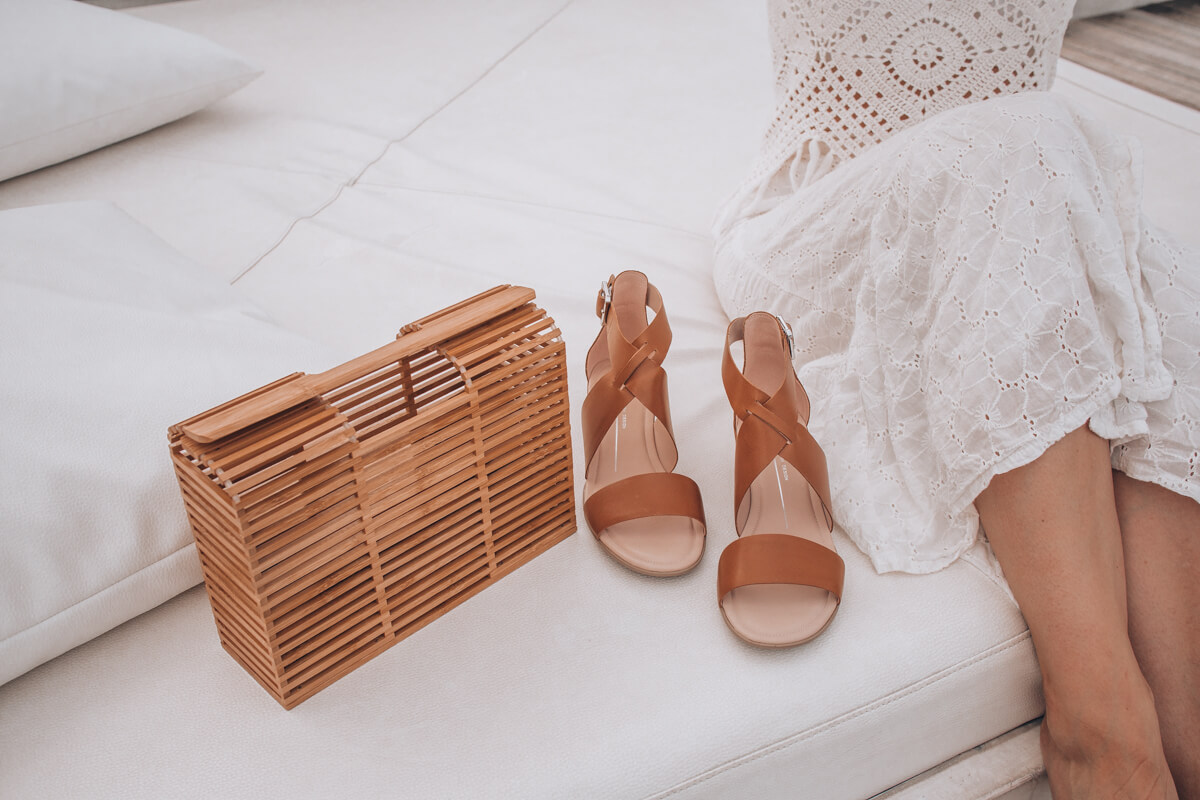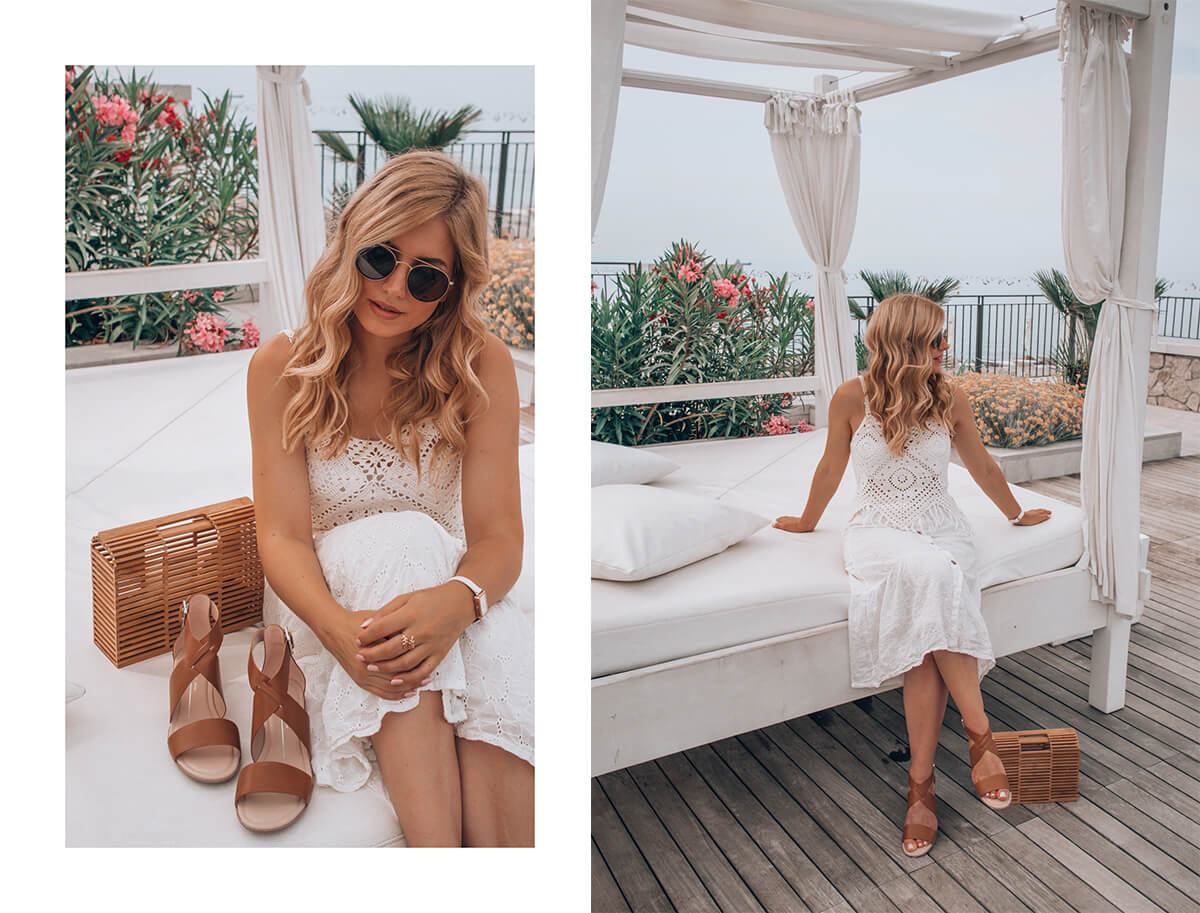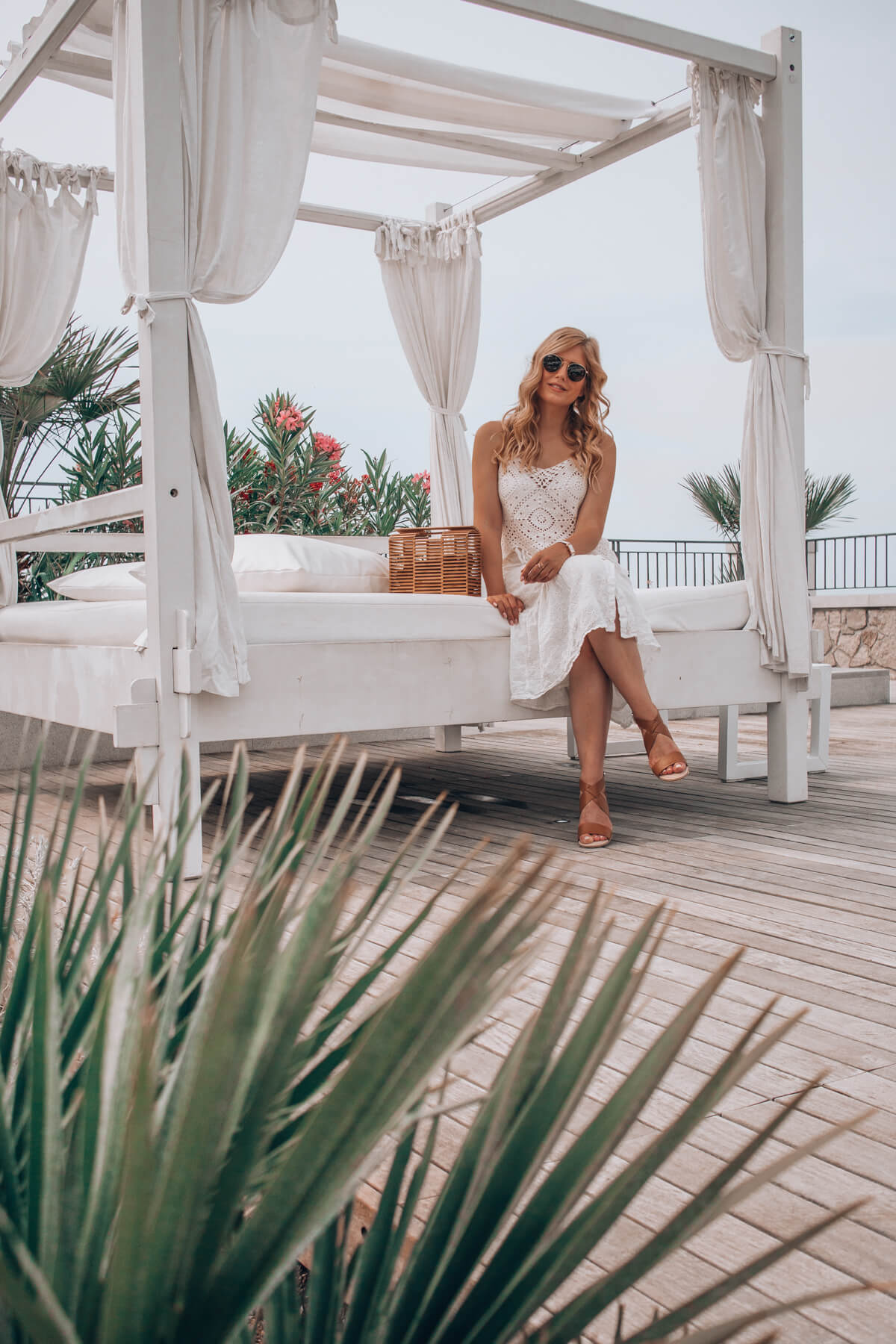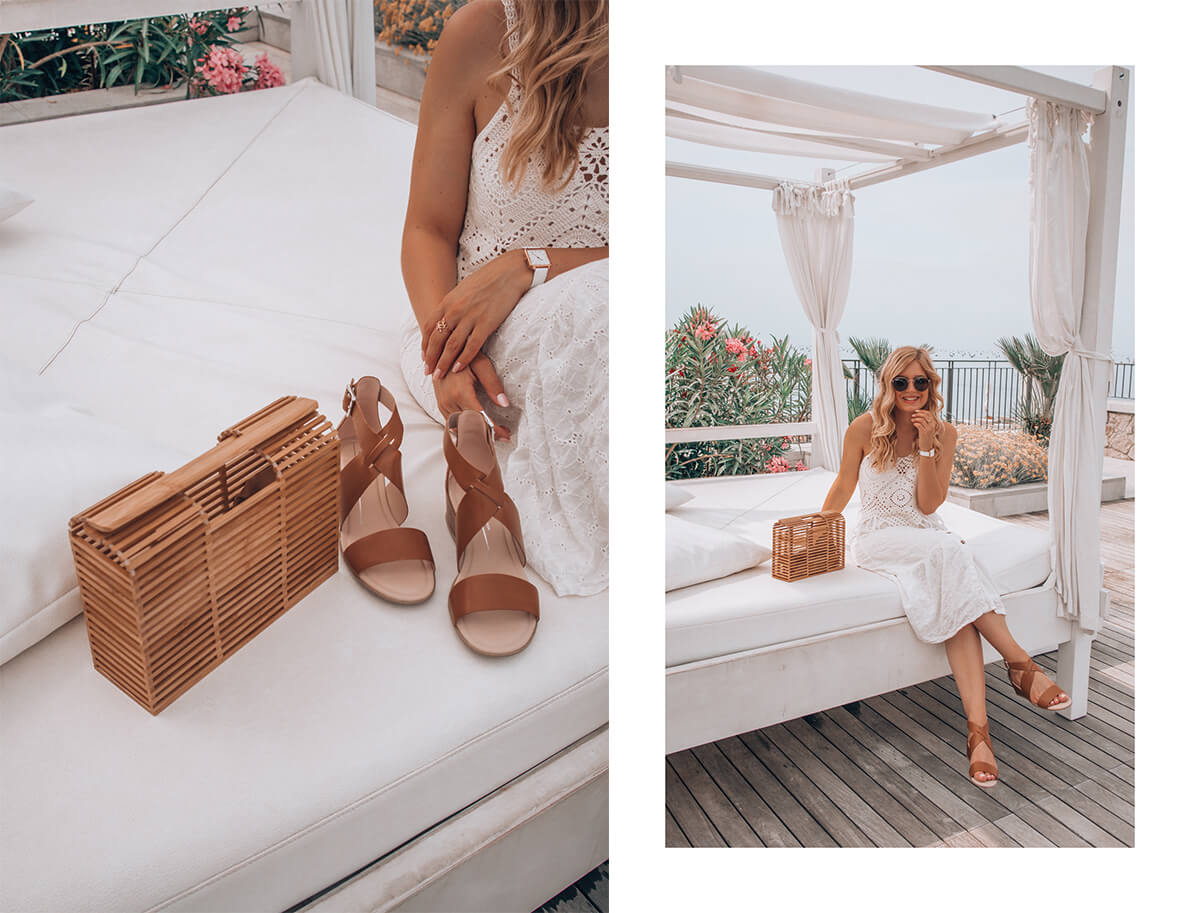 in collaboration with Ecco