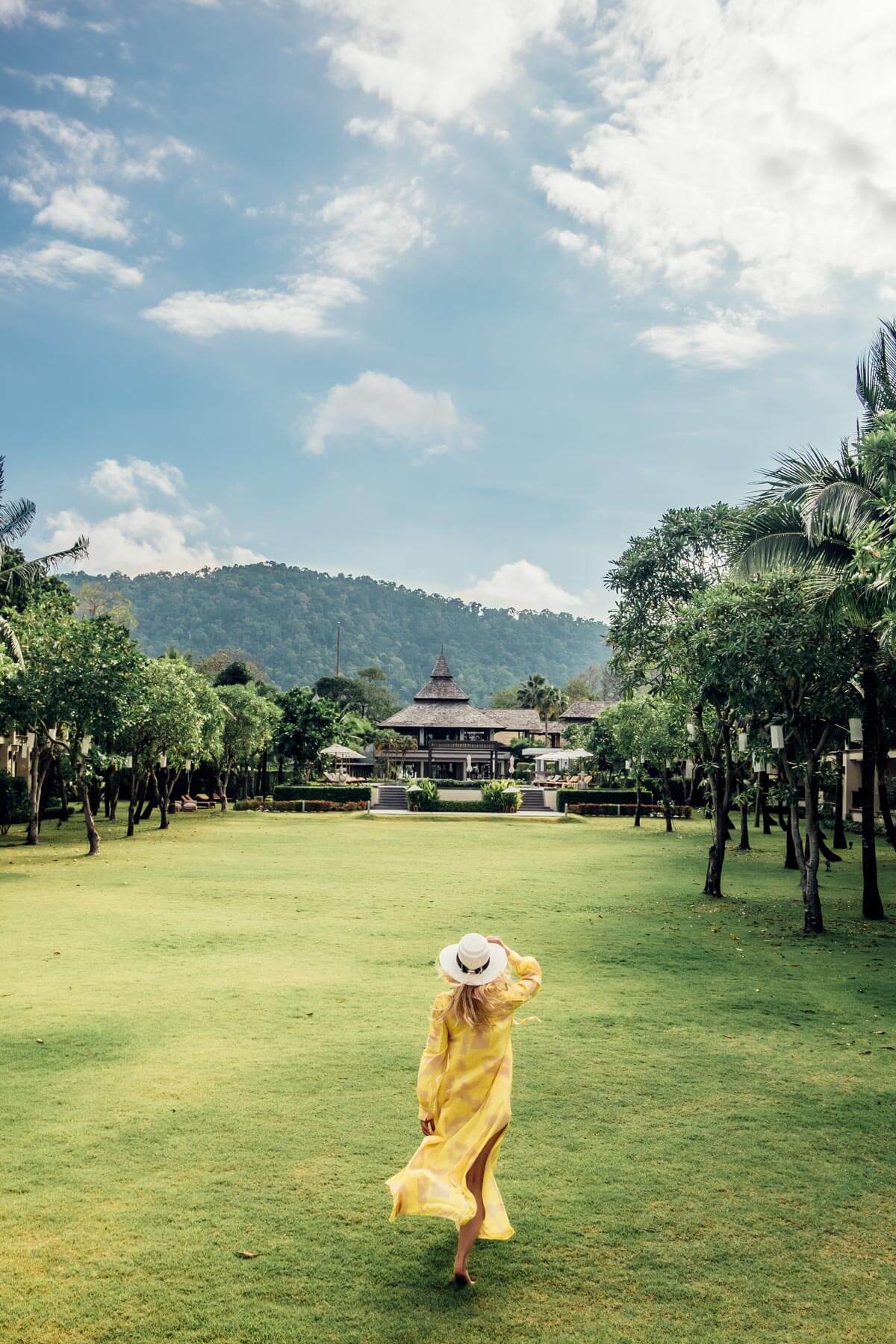 Layana Resort & Spa
*****
272 Moo 3 Saladan, Koh Lanta (Krabi), Phra-Ae Beach, 81150, Thailand
http://layanaresort.com/
The last stop on our amazing trip was Koh Lanta, one of Thailand's most beautiful islands. Koh Lanta was high on our travel list, because of its reputation as a friendly and relatively calm island. Our expectations were met and even though we explored every bit of it with motorcycle (and by foot) we still had plenty of time to rest and soak up the sun on the beach, enjoy the beautiful sea and the pool. The experience would not have been the same if not for the Layana Resort & Spa. Why? Read on and see for yourself.
Looks like a small village, but hides the real luxury resort awarded with numerous awards
Layana Resort & Spa is probably one of the most prestigious resorts and certainly the most awarded resort on the island of Koh Lanta. 57 luxury rooms and suites are arranged over a spacious green garden, carefully maintained and watered by gardeners. At times you feel like you have this piece of heaven all for yourself, as the resort, despite its full occupancy, does not feel crowded. The magnificent driveway continues to the reception desk, gym, library and spa. The view from the reception window reveals the top long pool, followed by the greenery, the Jacuzzi and the infinity pool overlooking the sea just before the sandy beach. Although the location was impressive in the morning light, the sunset takes the win! The whole property is perfectly positioned, so that the sun sets into the water just before you, when you're relaxing in the upper or the lower pool. You can see this gorgeous scene for yourself on photos, but trust me, it is even more wonderful in real life.
Everything you could wish for and more
The decor at Layana Resort & Spa remains true to the Thai tradition, which is interwoven with modern, luxurious elements. A spacious room, a very comfortable mattress, a balcony, a glazed bathroom with a huge whirlpool bath and shower make for a real apartment, especially if you are staying in their Garden Pavillion. Although I was tempted to stay in this room for the whole day, the divine breakfast was the motivation to get out of the bed every morning. Everything you could wish for and more. Truly. Waffles? Favourite tropical fruits (read: passion fruit and the best mango in the world)? Eggs? Croissants? Freshly squeezed juice and aromatic coffee? Maybe some Thai specialty? They have it all. Topped with a heavenly view of a sandy beach.