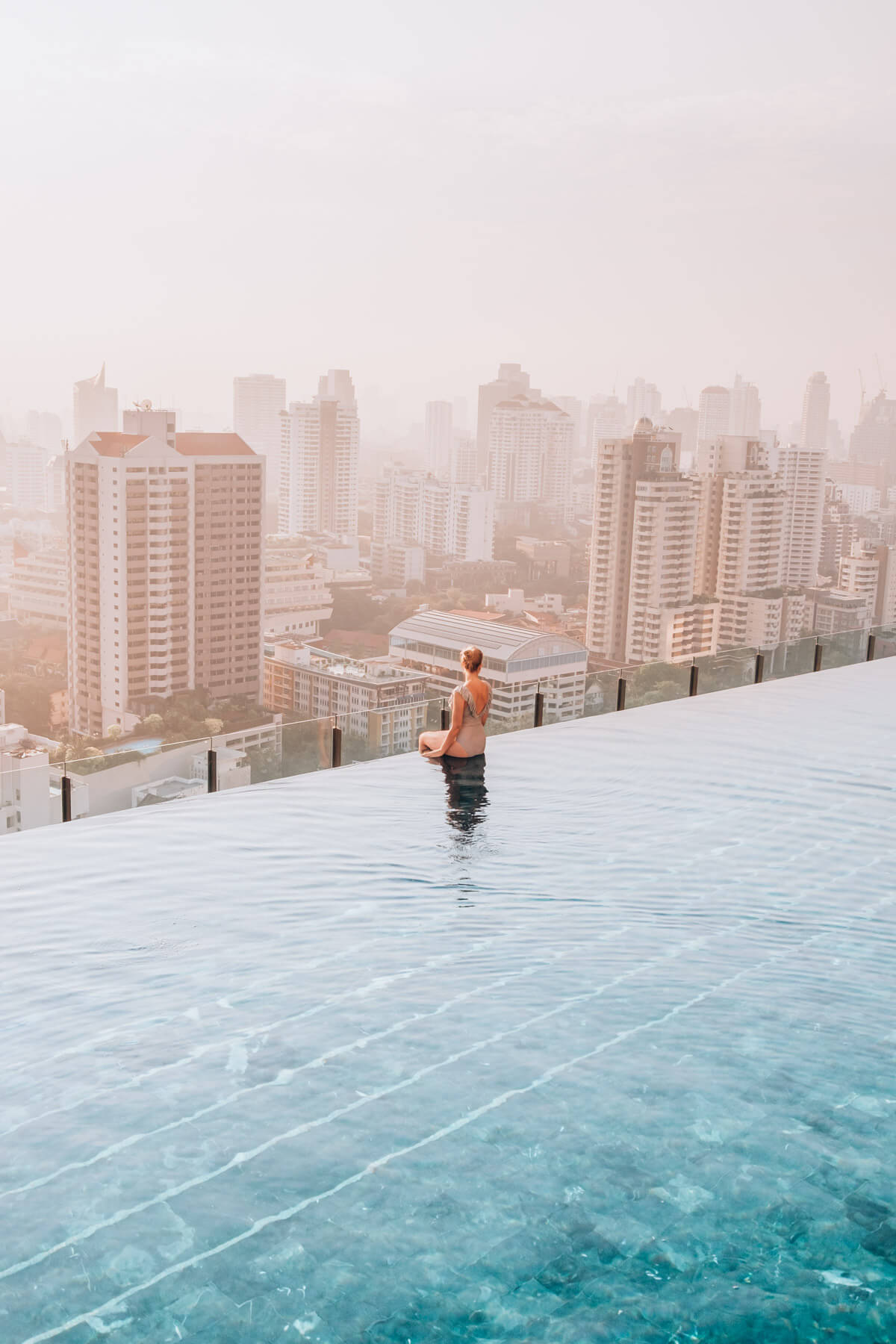 137 Pillars Suites & Residences Bangkok
5*****
59/1 Soi Sukhumvit 39, Khwaeng Khlong Tan Nuea, Khet Watthana, 10110, Thailand
http://137pillarsbangkok.com/en/
Bangkok has some of the world's best and most luxurious hotels and options where to stay are endless. A lot of 5* star hotels won't disappoint visitors seeking luxury and comfort, while discovering the City of Angels. Why you should book a stay at one of the luxurious hotels in Bangkok, is clear – you're senses will be pampered, the view from the top rooftop will be unbeatable. Especially if it has an infinity pool up there as well. Everything and much more you will get at 137 Pillars Suites & Residences Bangkok, one of the best 5* star hotels've stayed at so far. Even though Bangkok has a lot to offer, I must warn you, you might be tempted to never leave this hotel.
The story of 137 Pillars began in Chiang Mai…
…and continued in Bangkok. 137 Pillars House Chiang Mai, formerly knowns as Baan Borneo, is a hotel located on the banks of Chiang Mai's Mae Ping River and also the birth place of the 137 Pillars brand in the year of 2012. Completely different from the Chiang Mai's boutique hotel is their 137 Pillars Suites & Residences in Bangkok, opened on 2nd April 2017. Each place follows its own story (Chiang Mai's one respecting tradition, while 137 Pillars Bangkok is modern and luxurious); soon they are adding another amazing property in Phuket into their hotel chain. Having the chance to stay at this amazing hotel while exploring Bangkok was such an amazing experience, probably one of my favourite so far. The property itself comprises 179 residences and 34 luxurious suits, private dining, large balconies, luxurious bathrooms, personal butlers… 34 suites with 68 to 115 square meters are named after the great royal periods in Thai history, the Rattanakosin Suites, The Ayuthaya Suites, the Sukhothai Suites and the Thonburi Suites. Located in the heart of Bangkok's upscale Emquartier & Emporium Shopping area and in the heart of Thonglor district it is an ideal location or travellers as well as businessman.
The highest rooftop infinity pool in Bangkok will make you feel you are on the top of the world!
At 137 Pillars Bangkok they've taken care of everything and they've truly got an eye for the detail. Carefully selected elements that combine comfort and luxury are accompanied by exceptional service, mouth-watering gourmet pampering and the view that will take your breath away. The ground garden with a pavilion and a koi fish pond is connected to the All Day Bistro & Deli at the Bangkok Trading Post (where you can have breakfast or lunch) and then to the main reception; your taste buds will also be pampered in Nimitr restaurant on 27th floor. Fitness, spa & wellness, library with reading room, golf court on 6th floor, complementary London Cab ride to EM-District and BTS, swimming pool and large Jacuzzi and bar on 27th level are there to be enjoyed. Suite guests also have a special reception on 26th floor, access to the Leonowens Club where they can enjoy breakfast or a drink. My personal favourite part of the 137 Pillars Bangkok is the top floor, accessible exclusively to 137 Pillars' suite guests. Bar, pavilions surrounded by bonsai where you can relax and enjoy the view, two Jacuzzi's and a large infinity pool overlooking the city… Amazing! Our Ayutthaya Suite was a hybrid between a hotel room and an apartment – as soon as you walk in, you've got smaller bathroom on your right, on your left a small kitchen area, large living room in front of you with a spacious balcony. Walk-in-closet is separated from the room with a large luxurious bed, where you can recharge your batteries overlooking the city of Bangkok. It has an extremely large marble bathroom with a double sink, large round bath with a built in TV, glass shower and a "smart" toilet. We had a butler at our service, as well as our own phone we could carry around the city to chat with the reception, check for places in Bangkok and even call home (complementary!). Need to add anything else? Well, I am sure I forgot something for sure, but I believe pictures speak louder than words…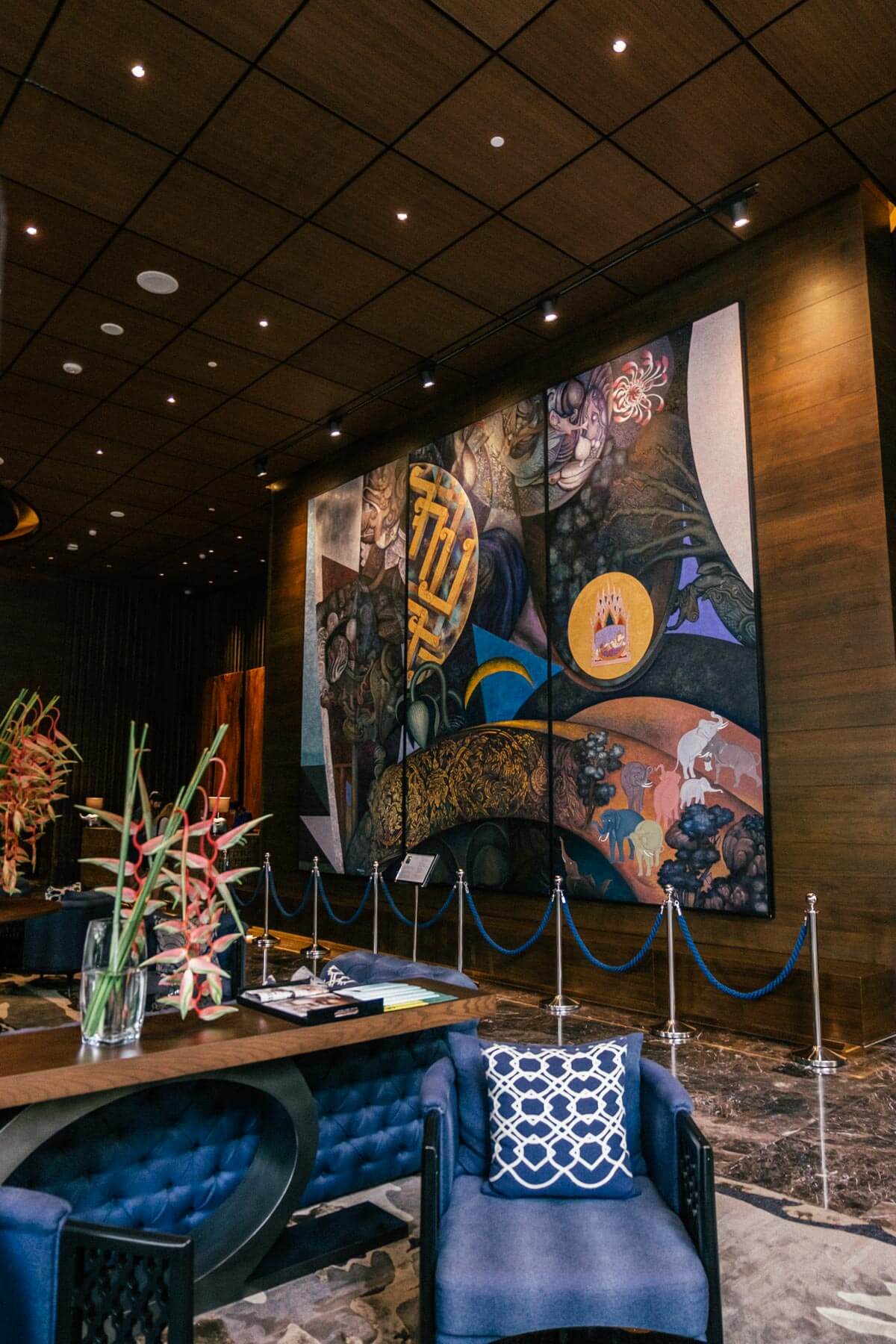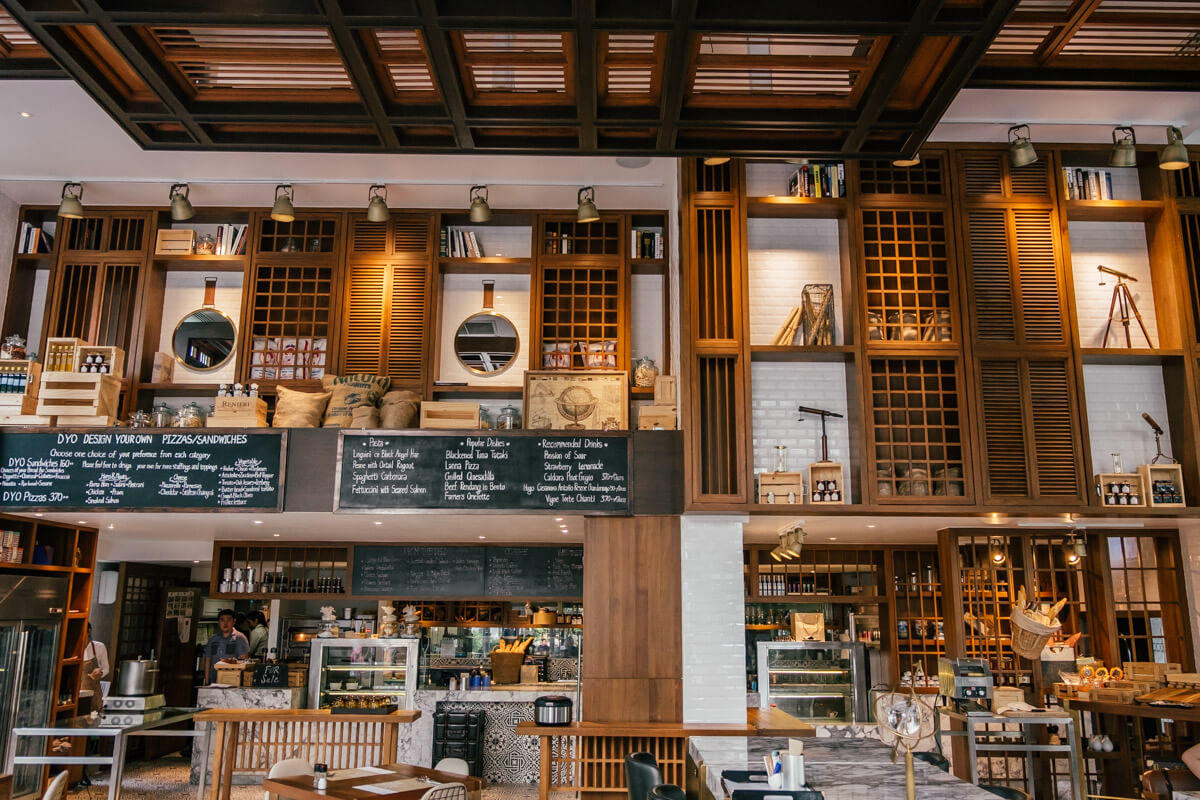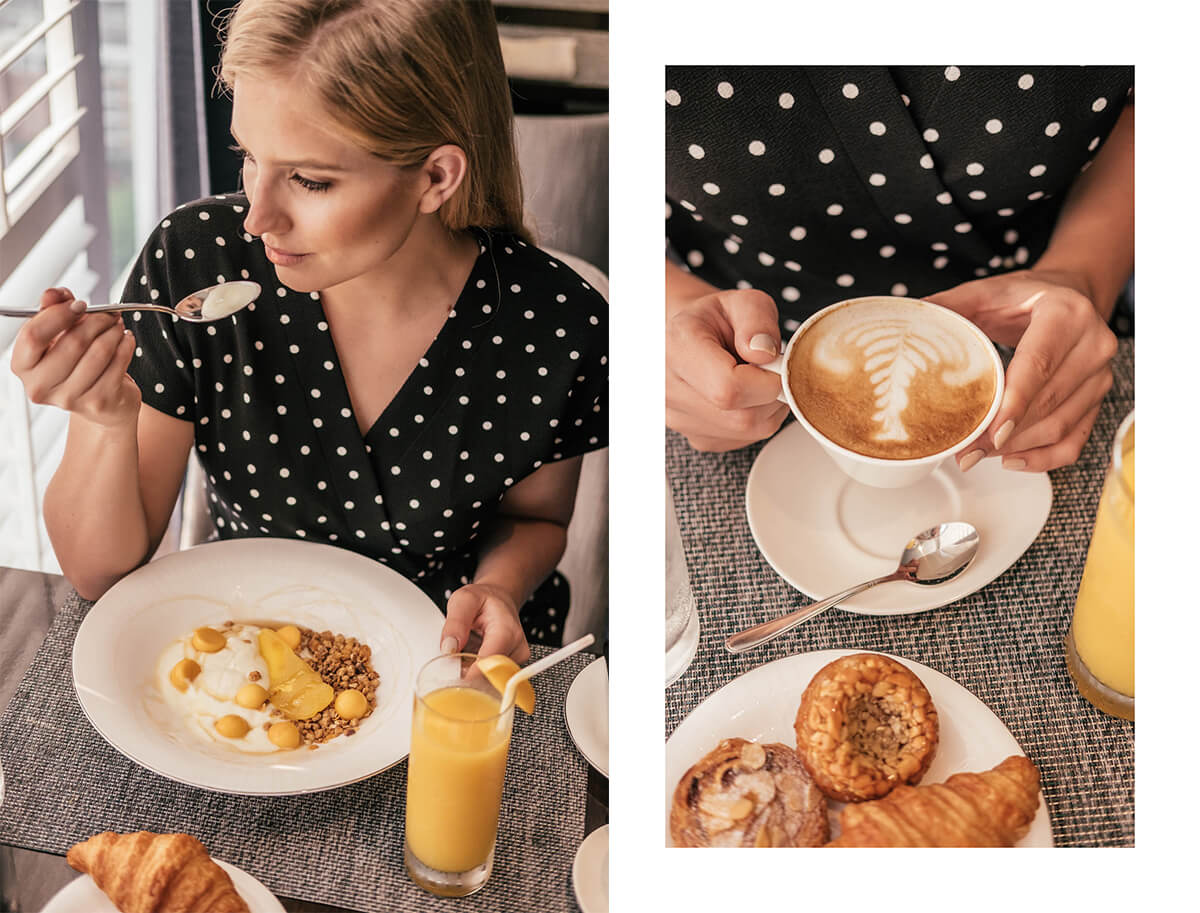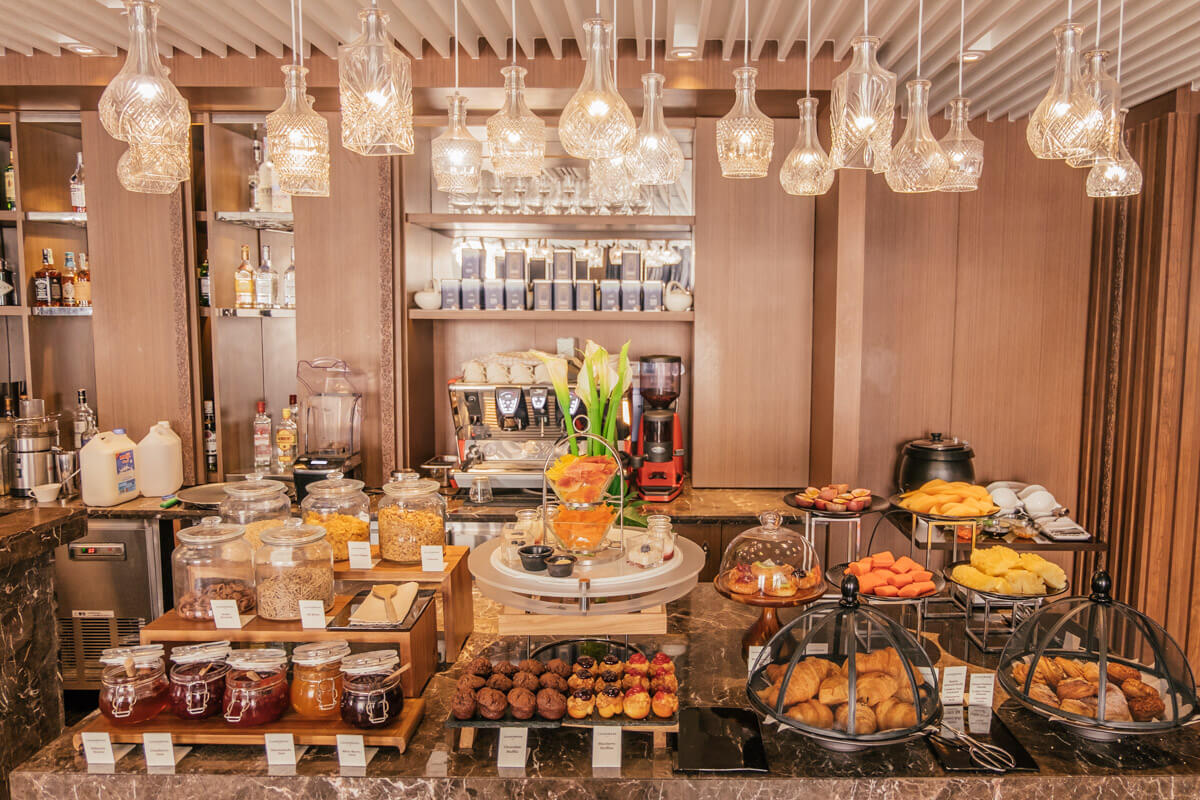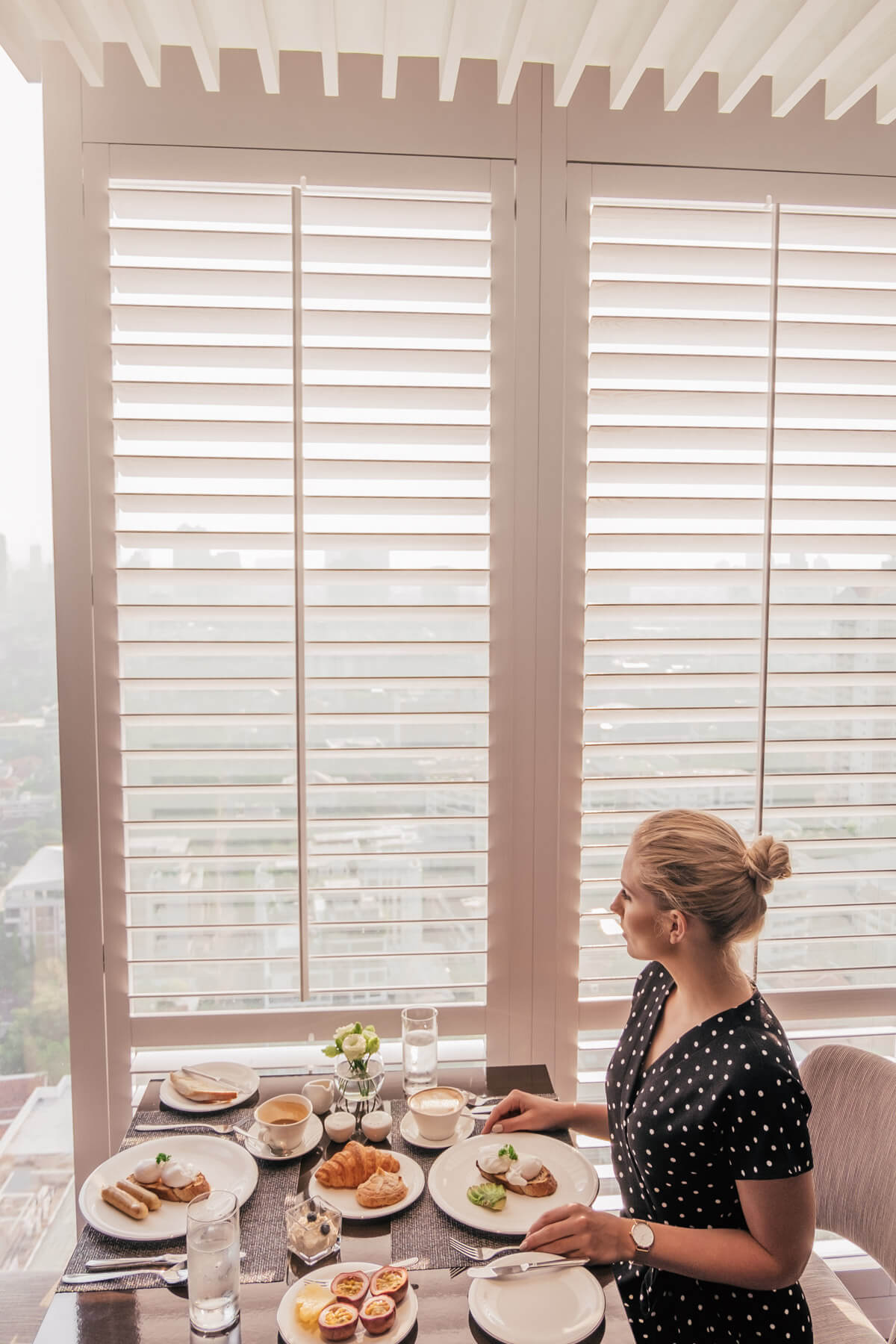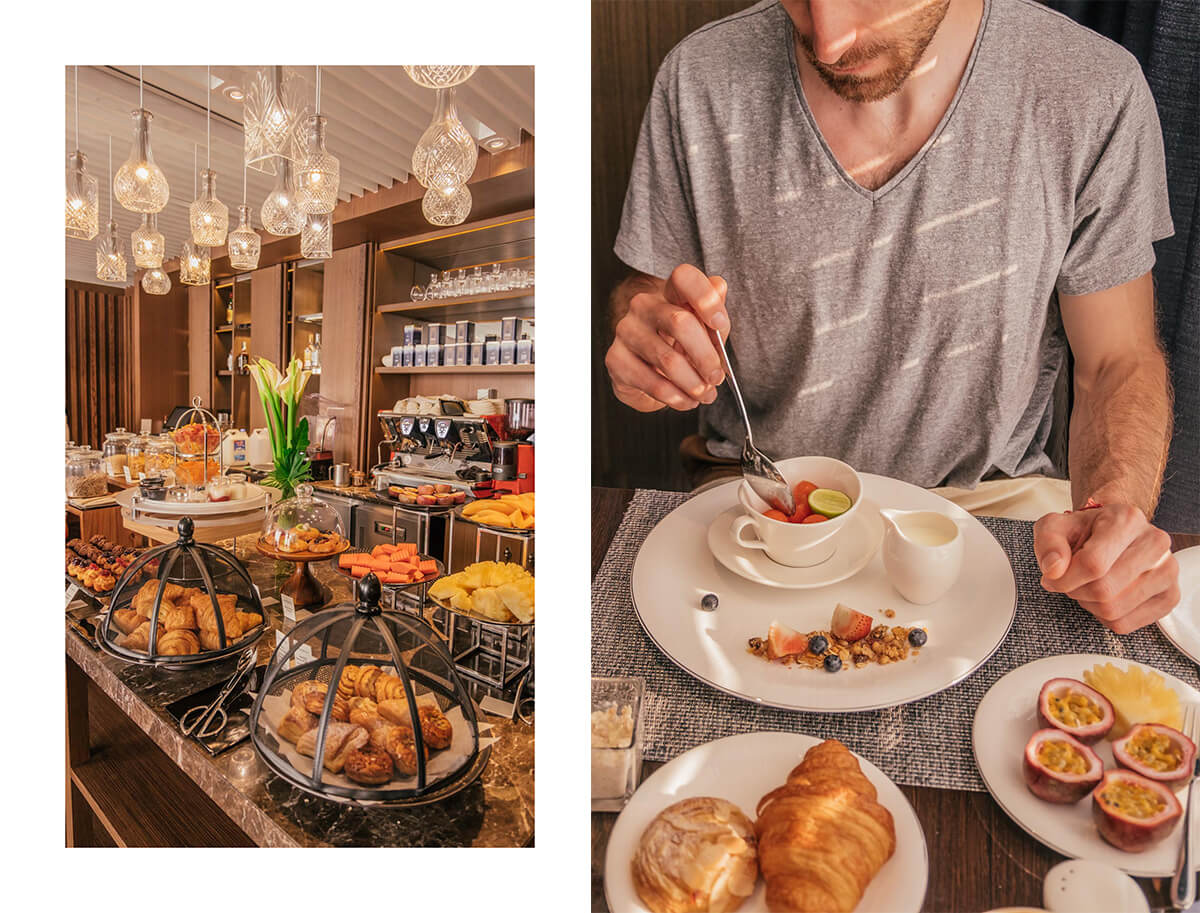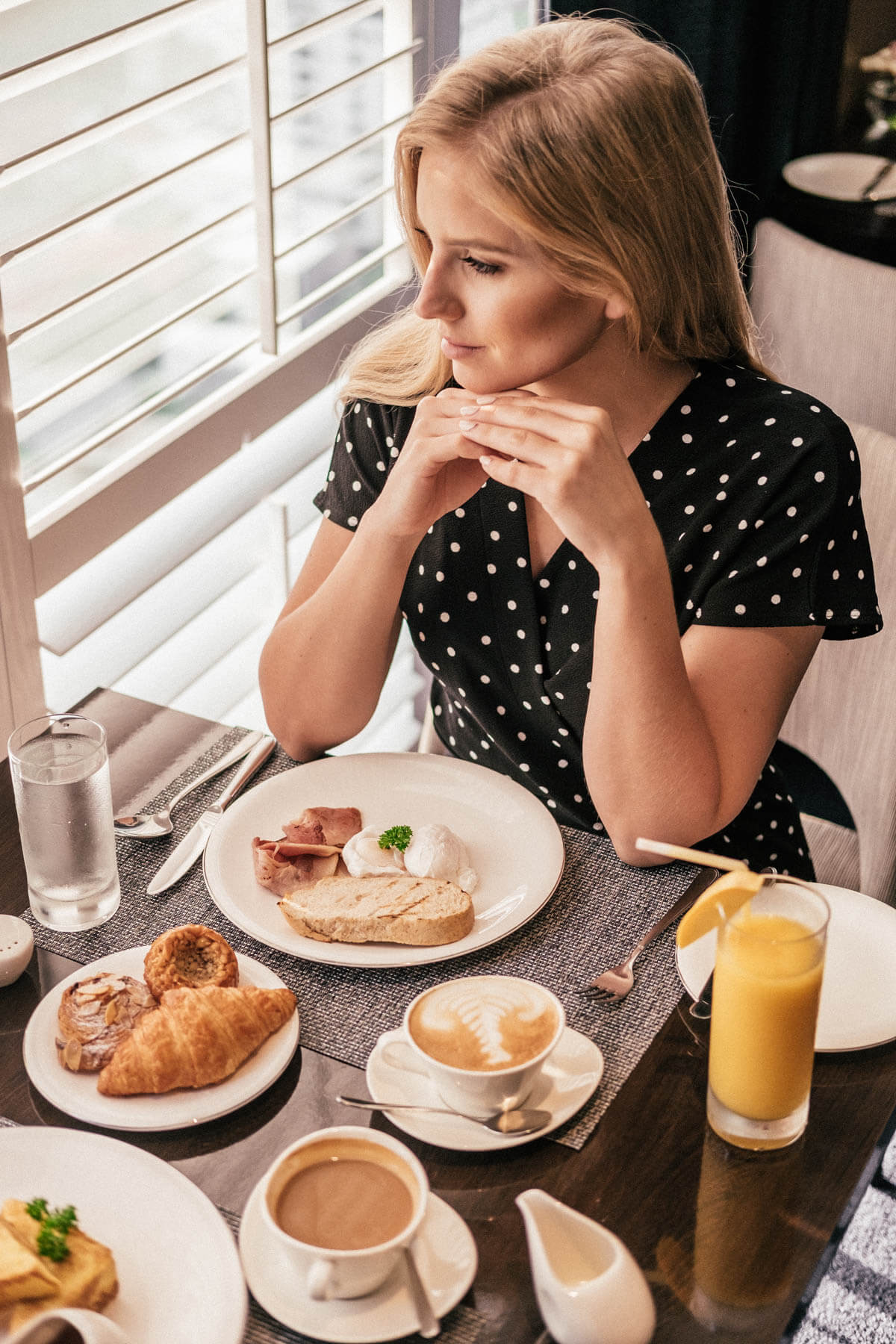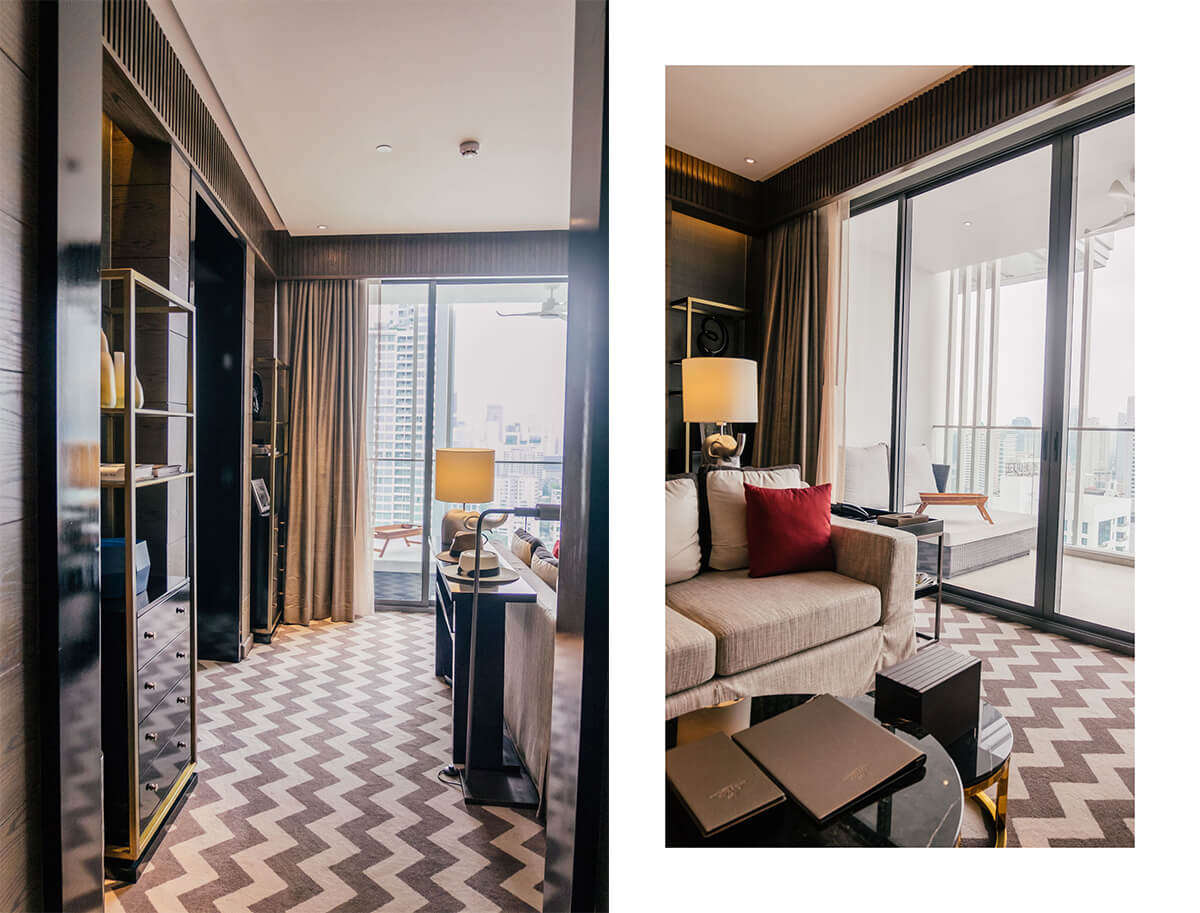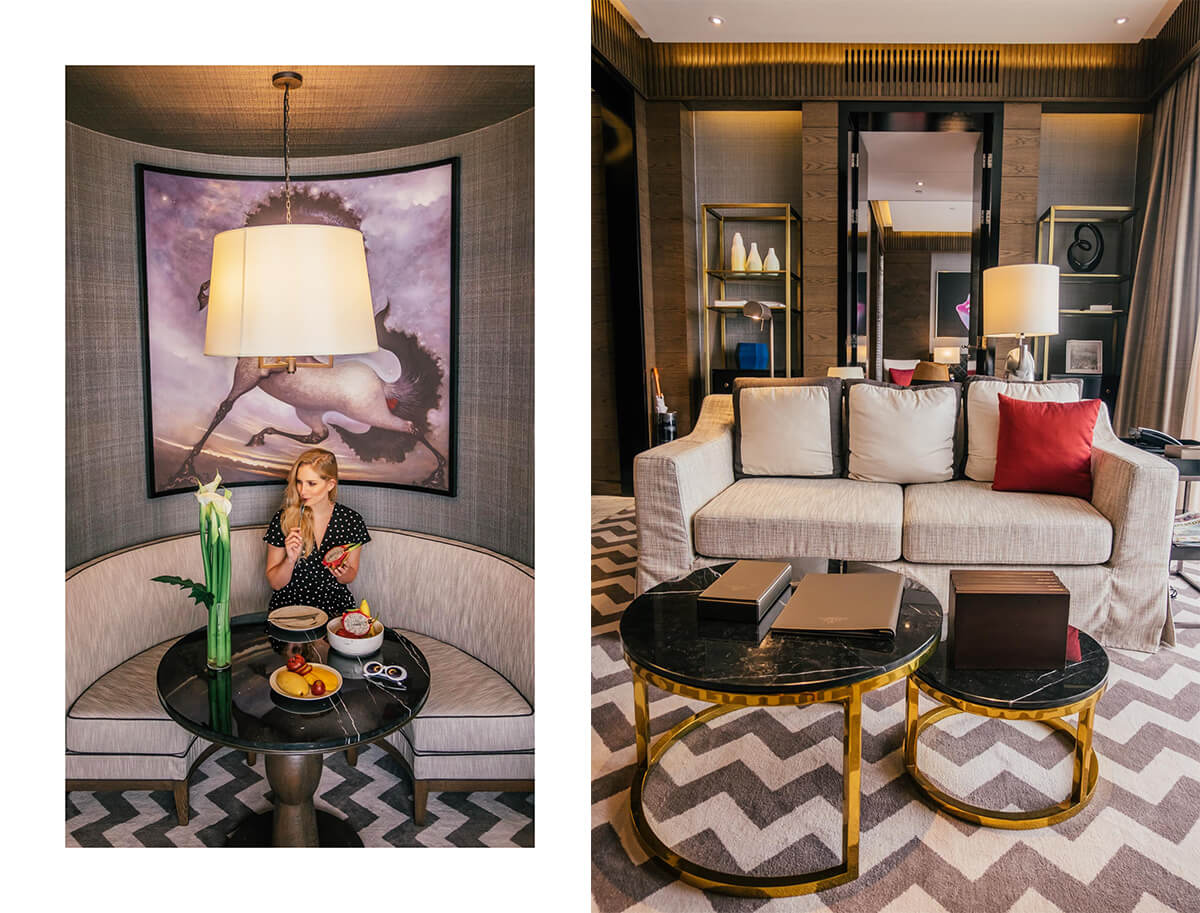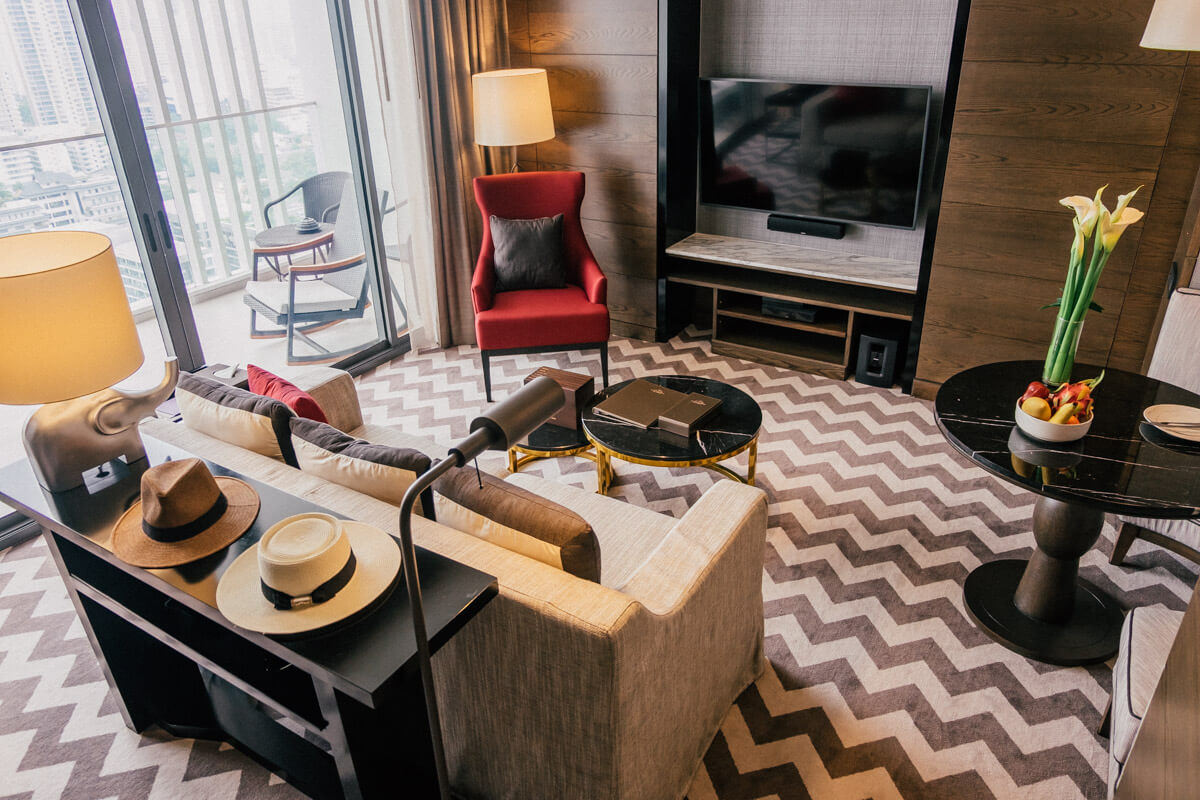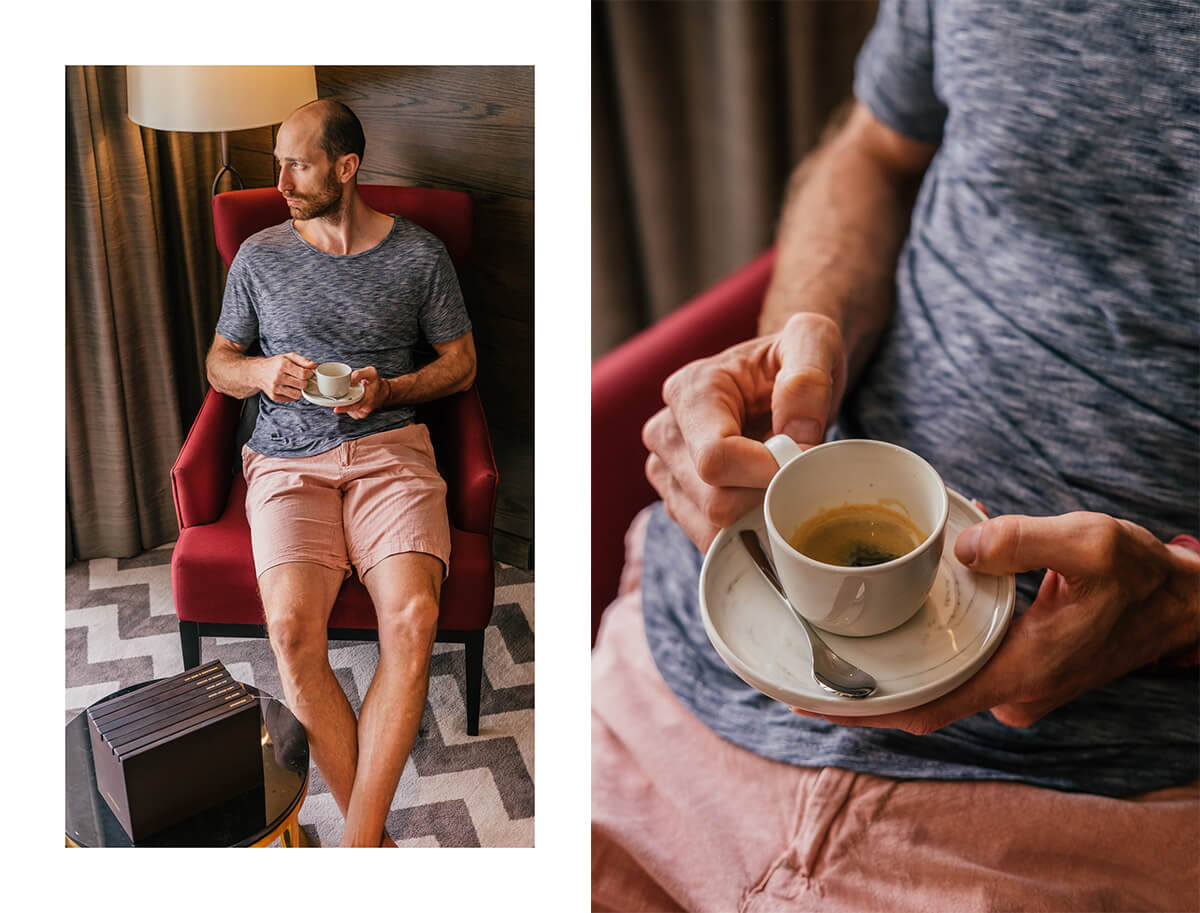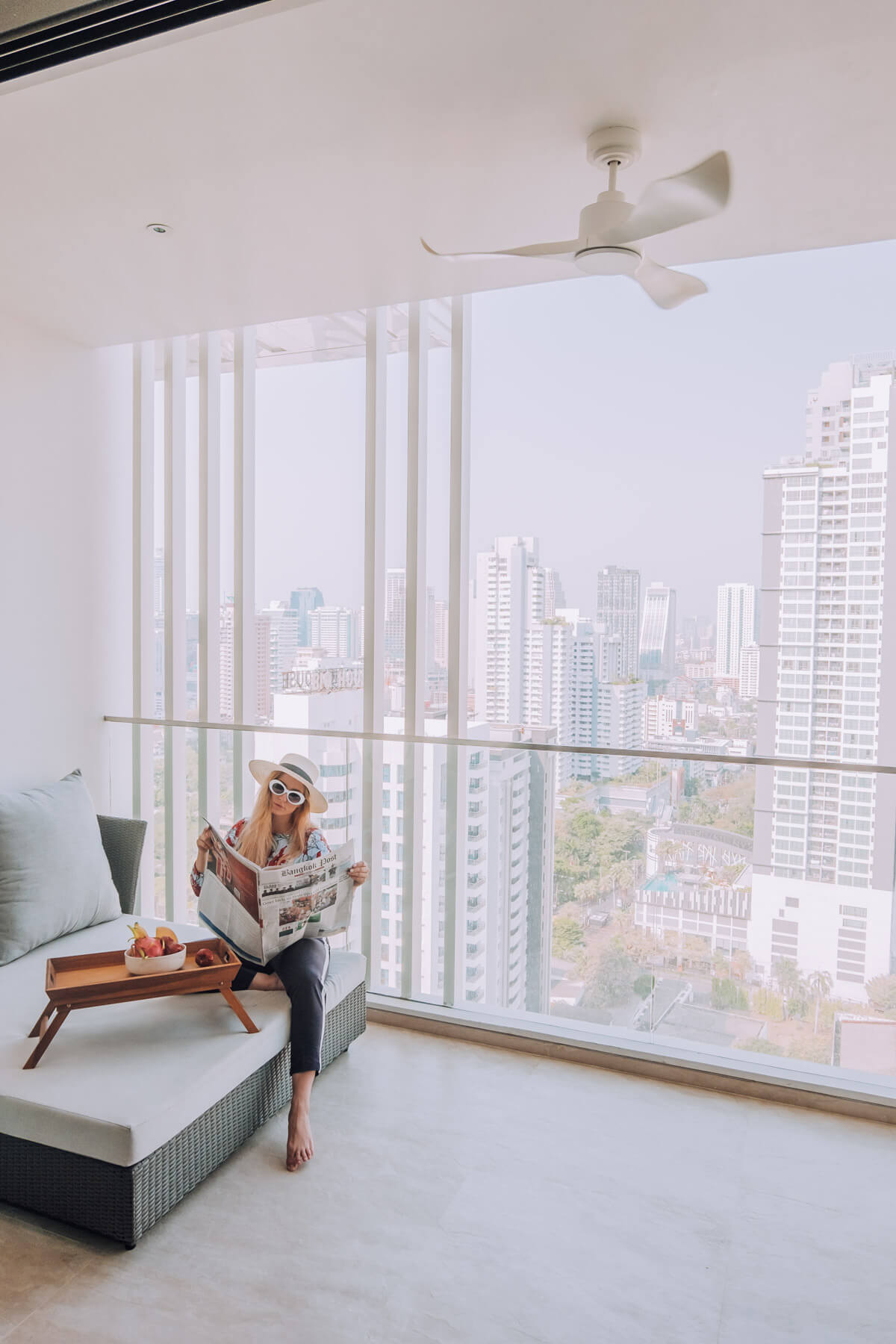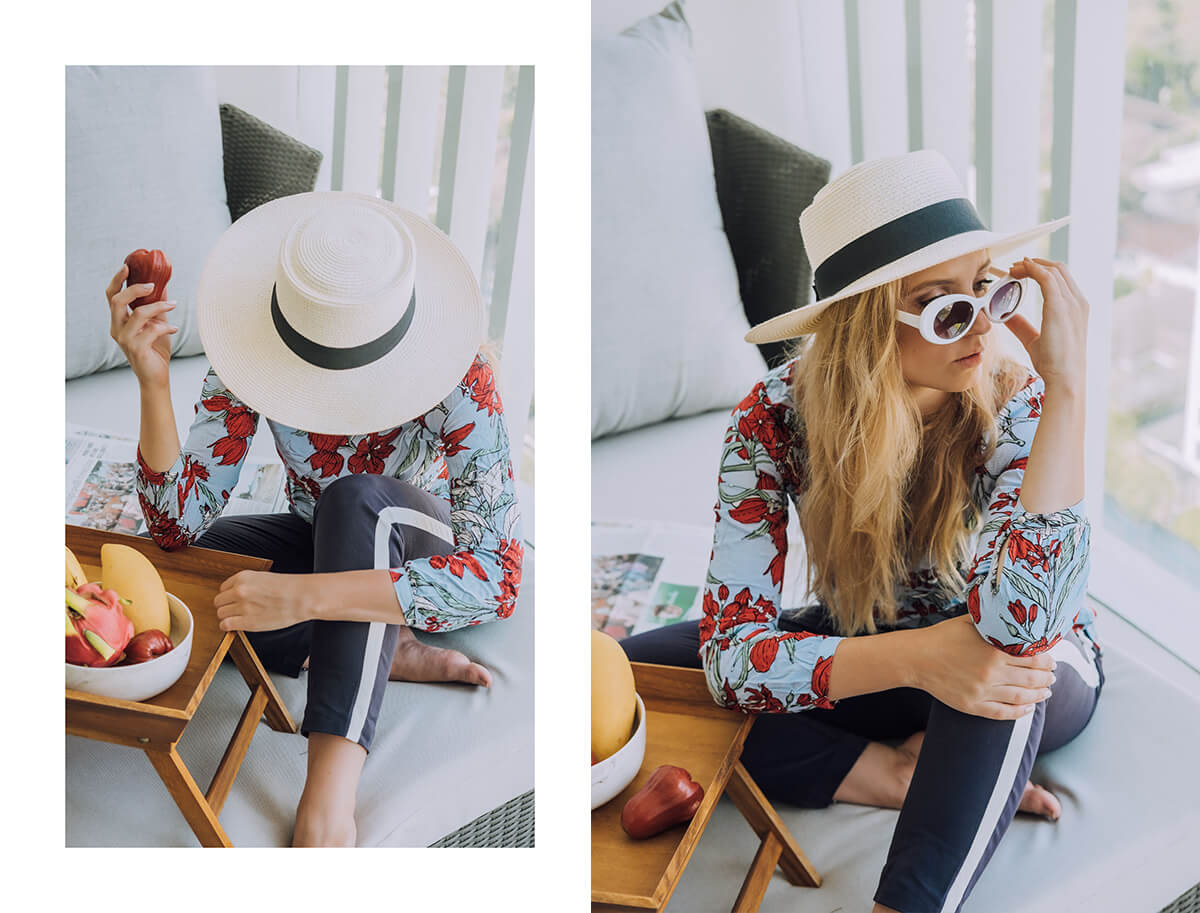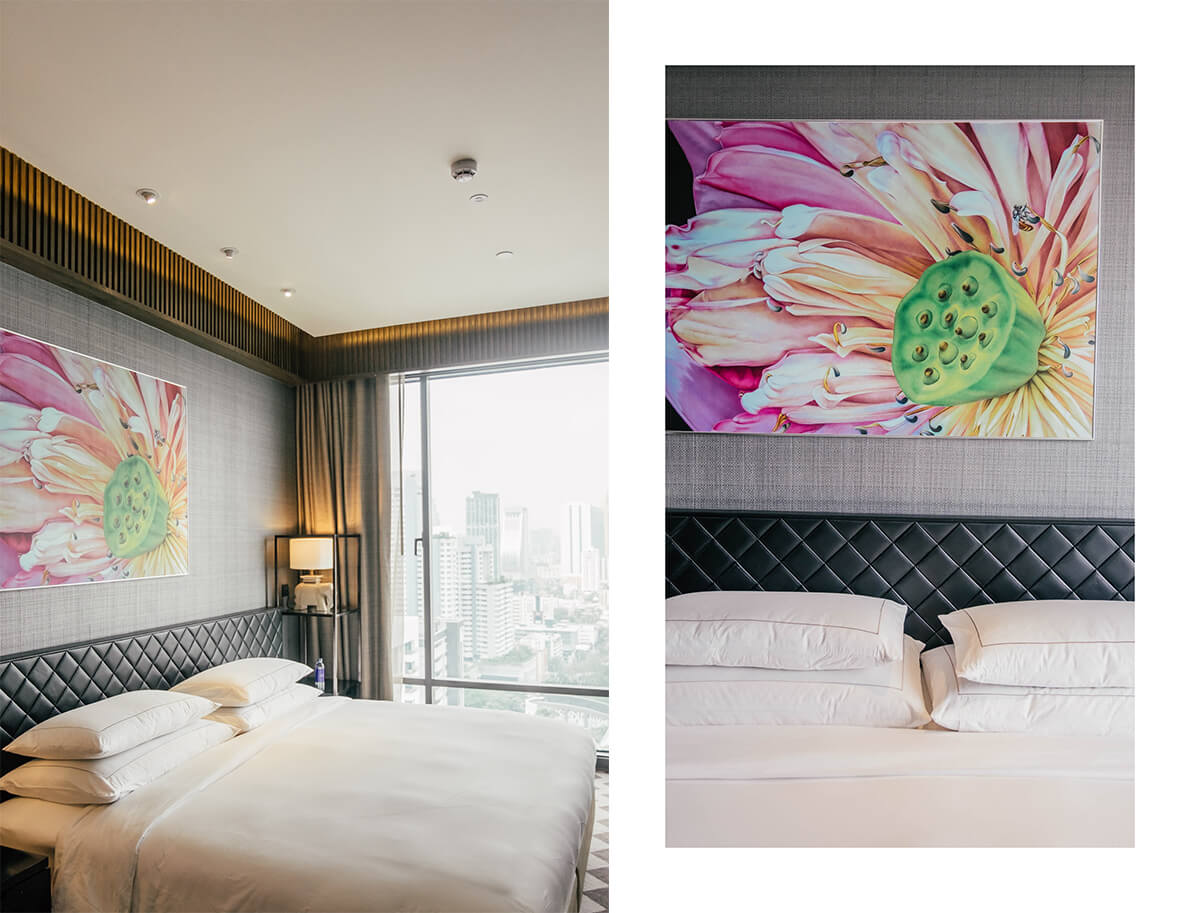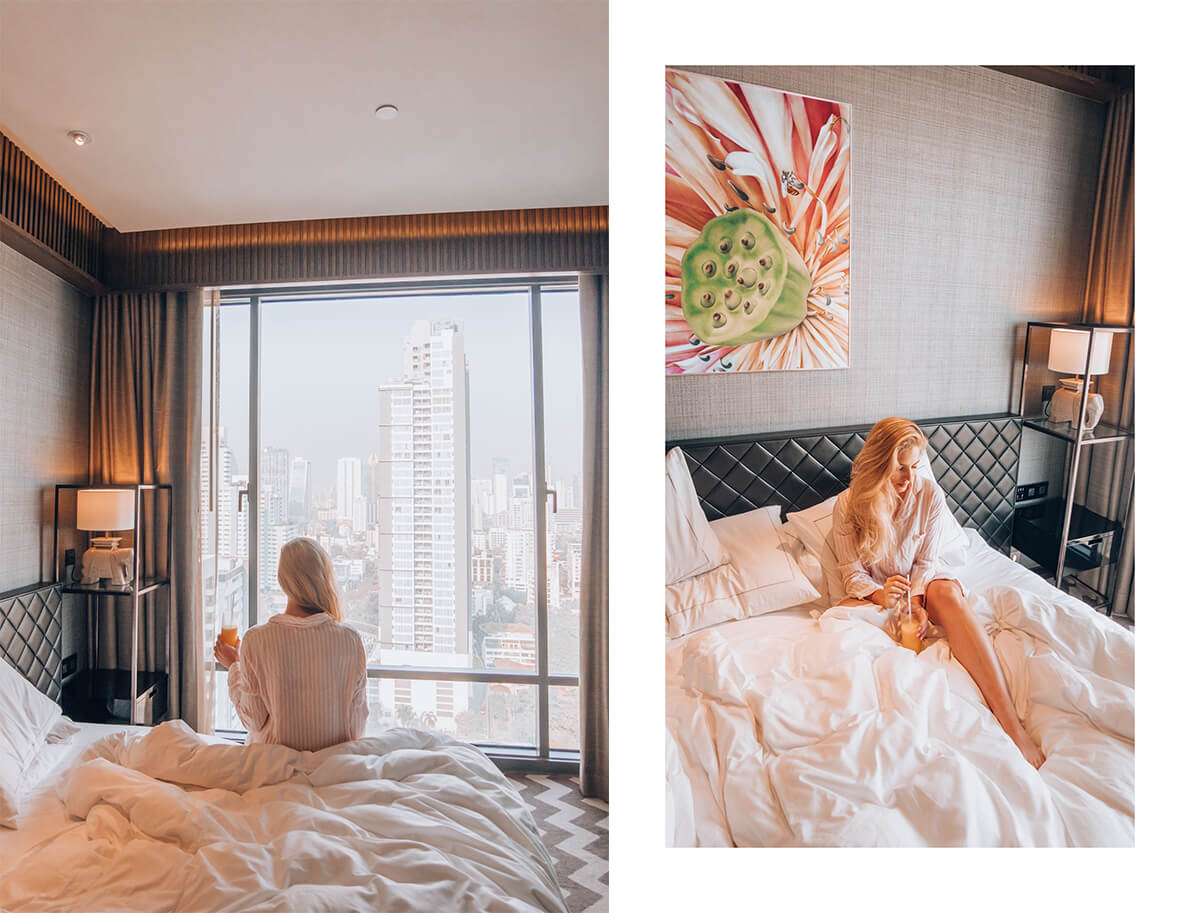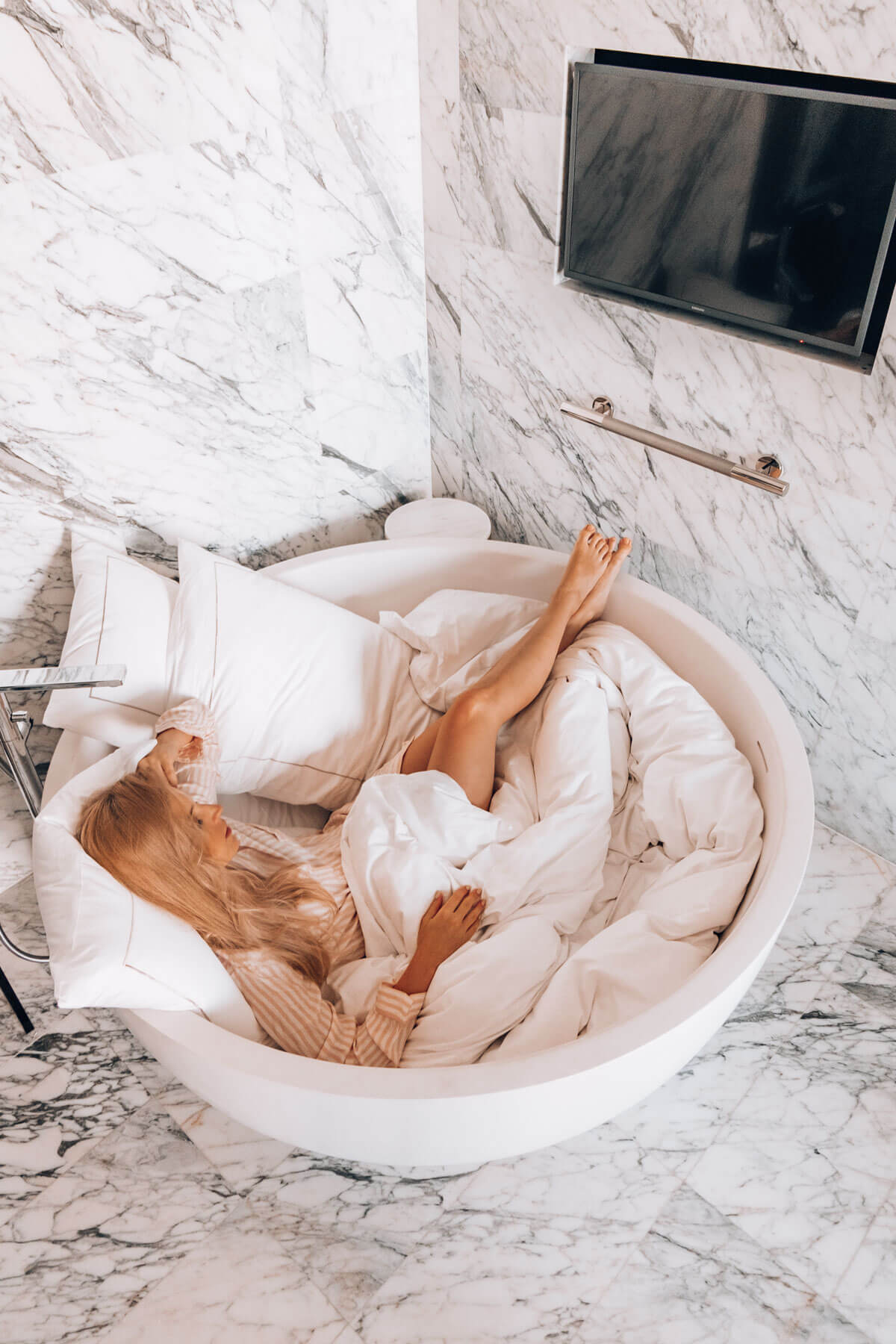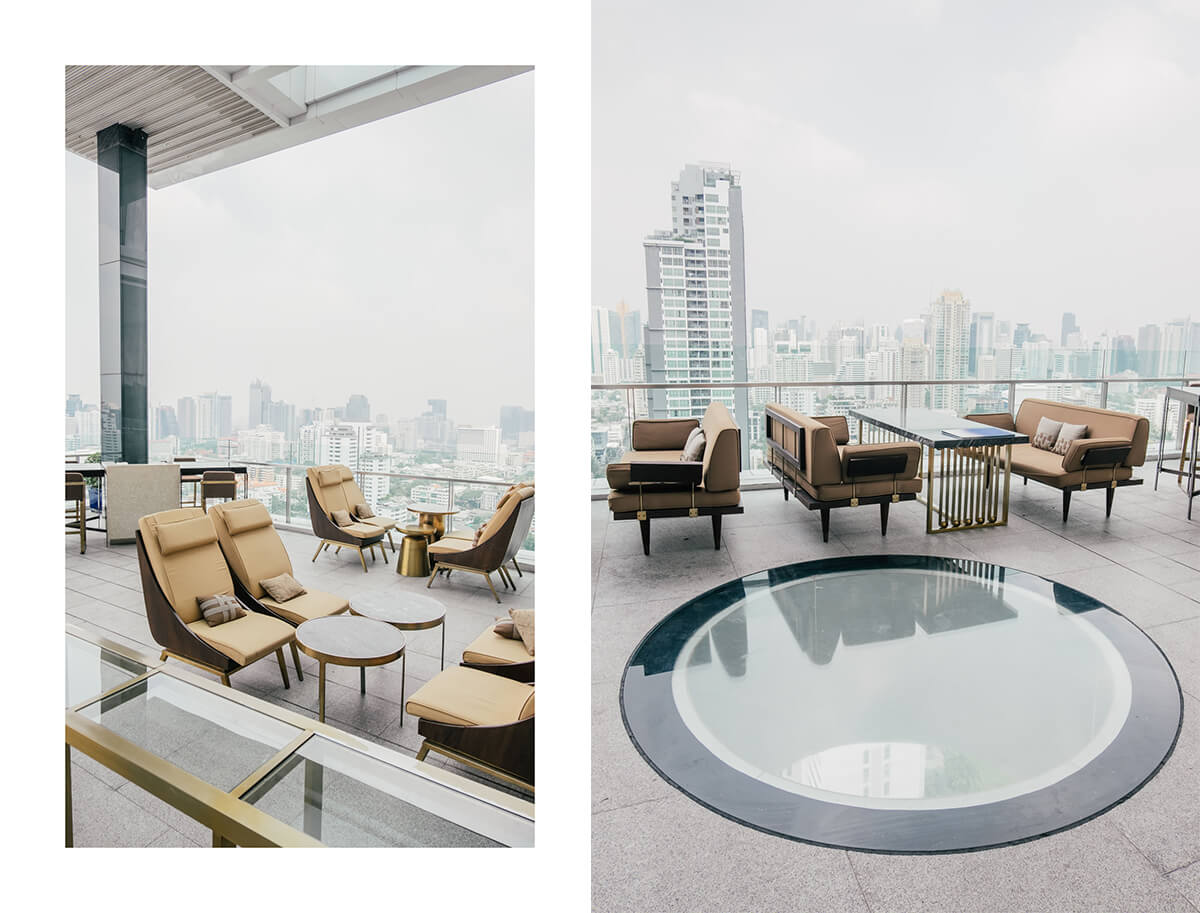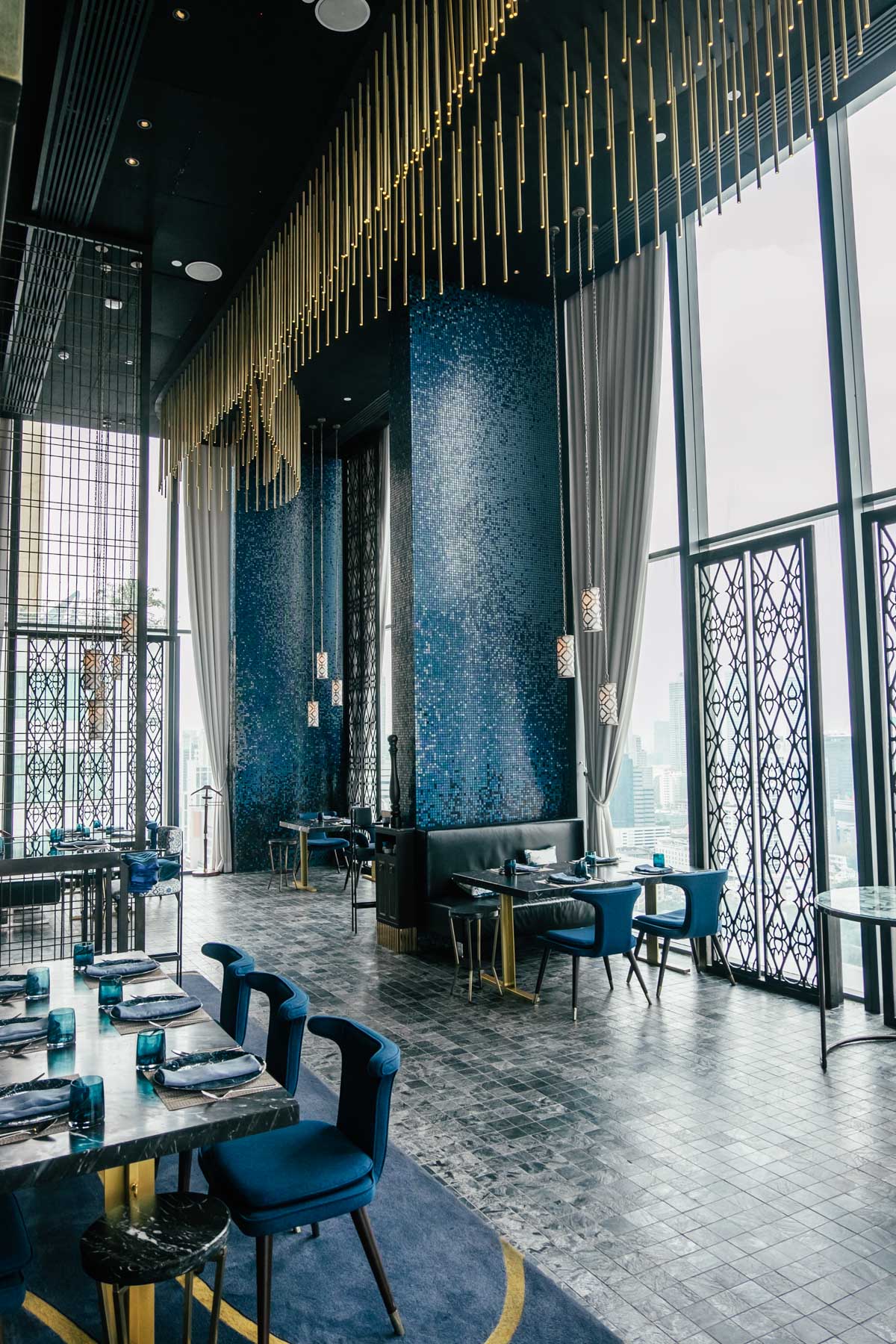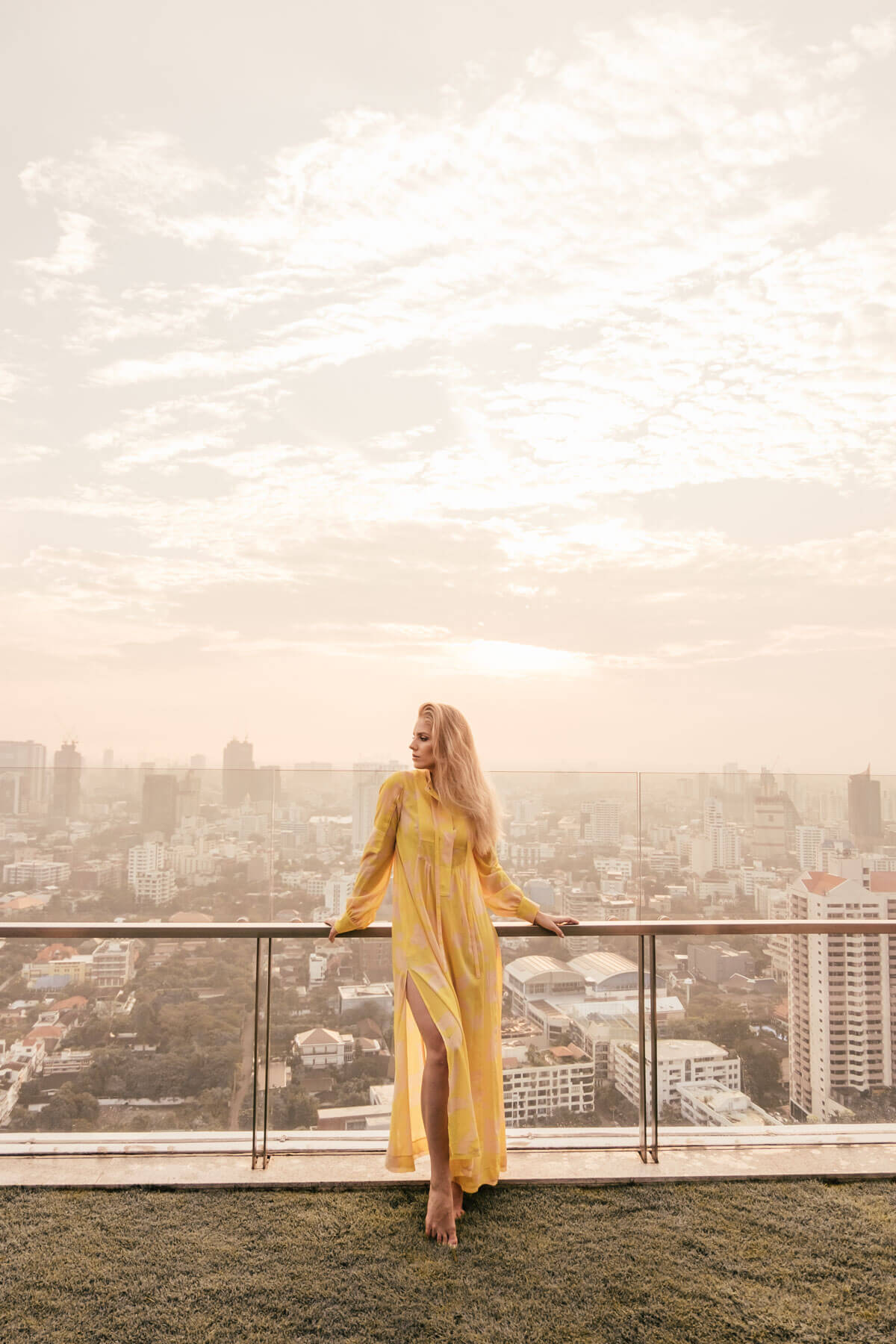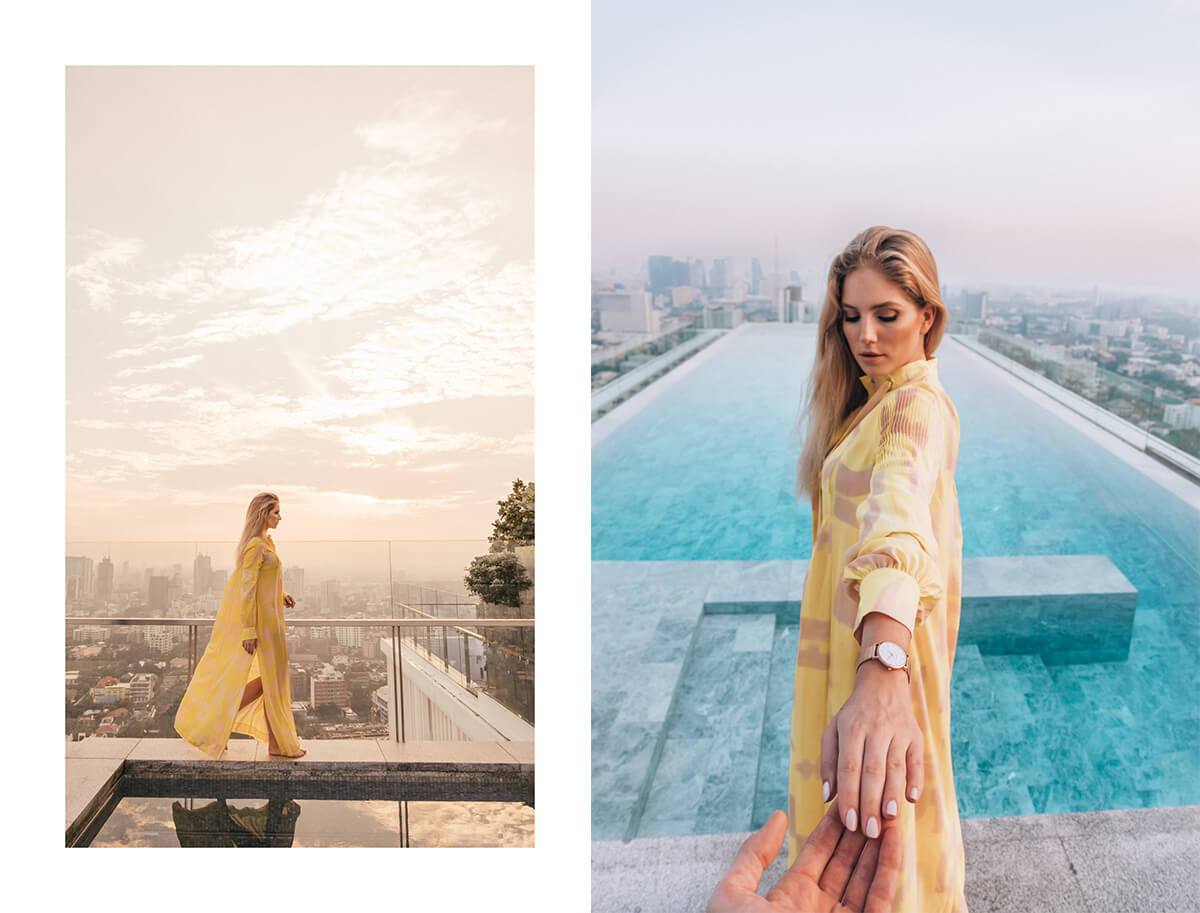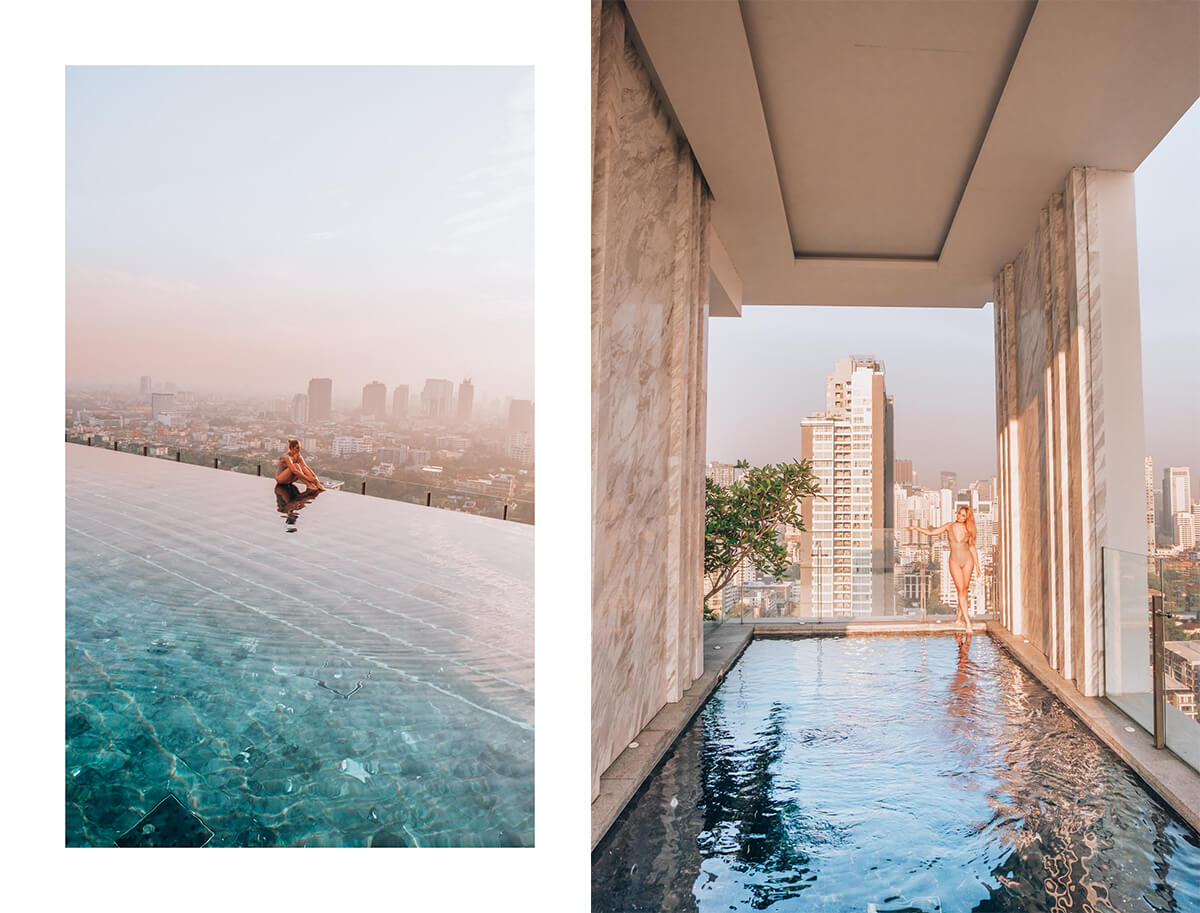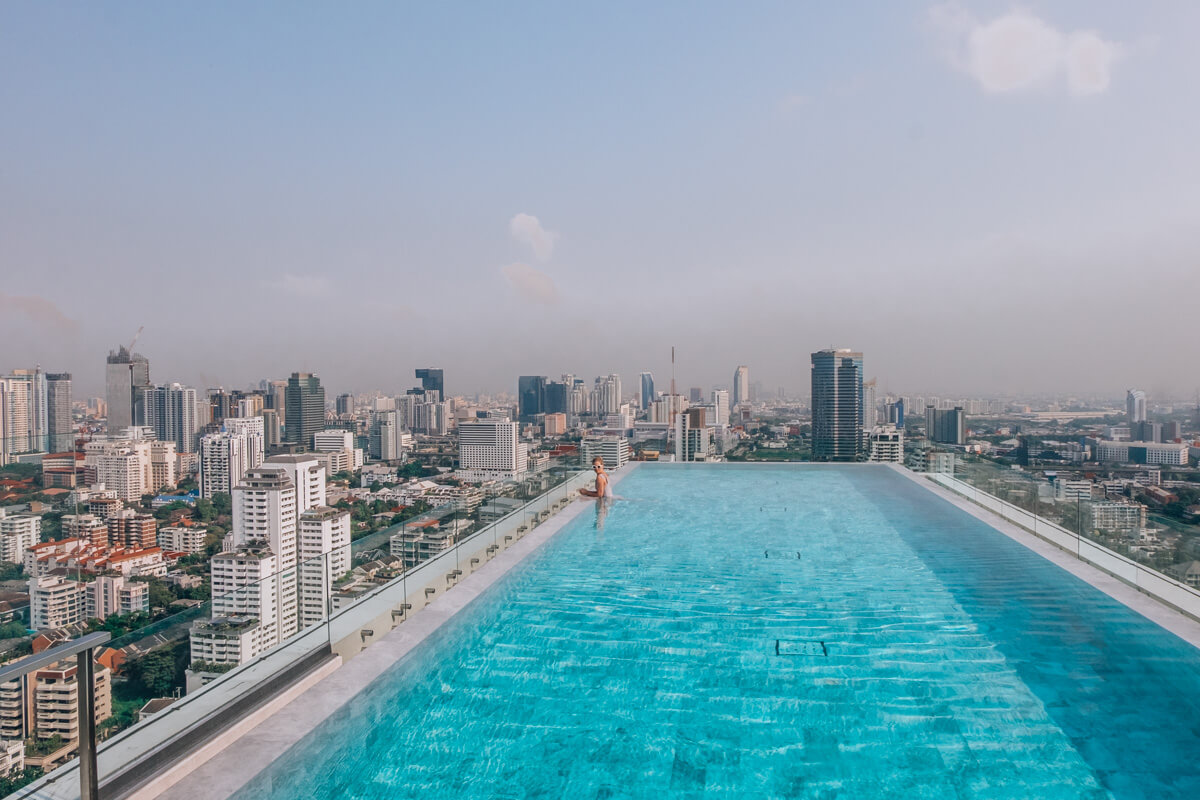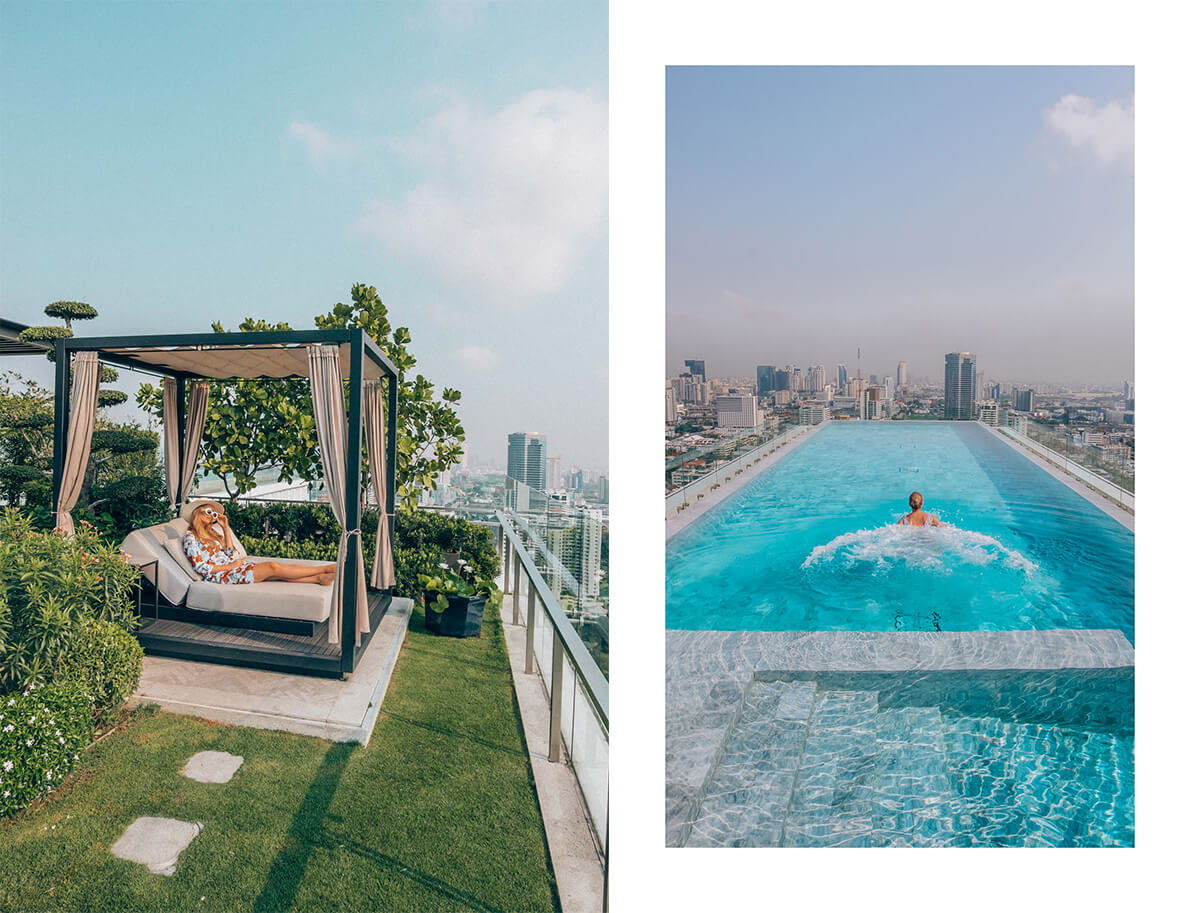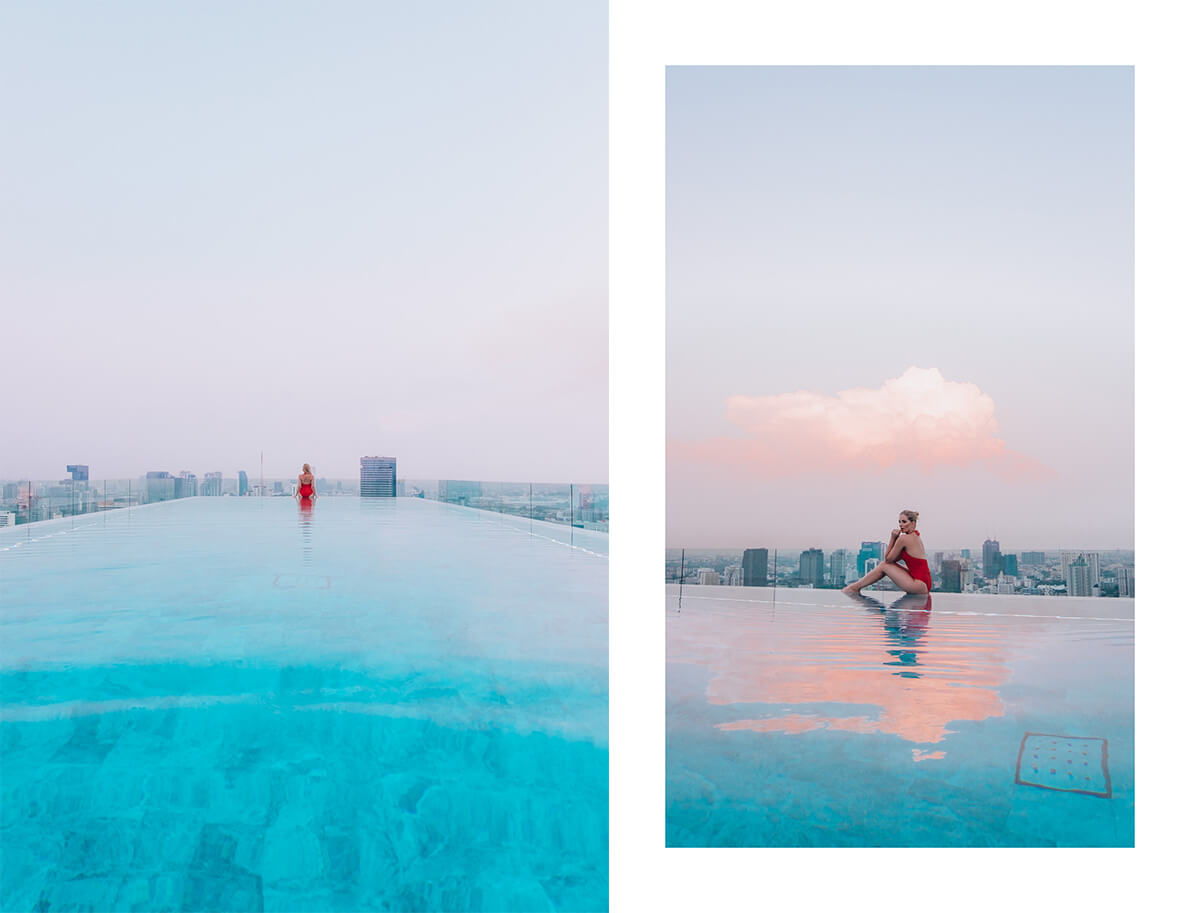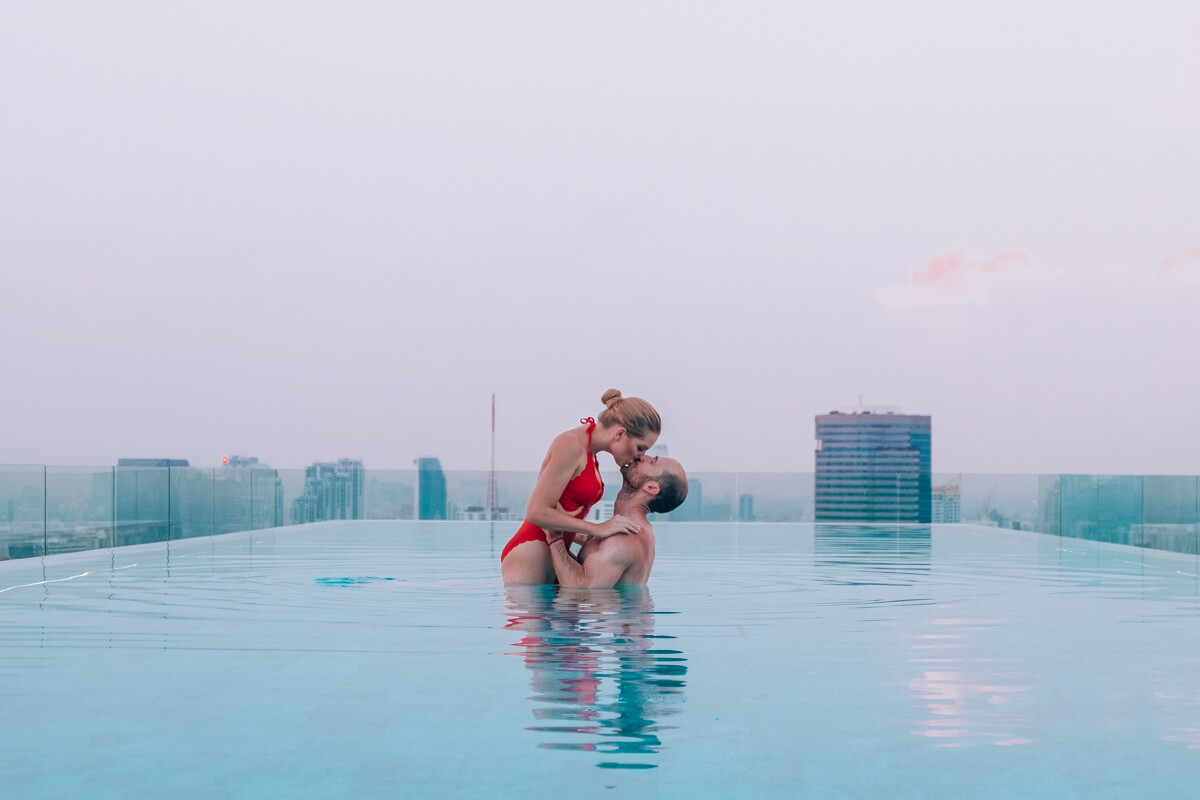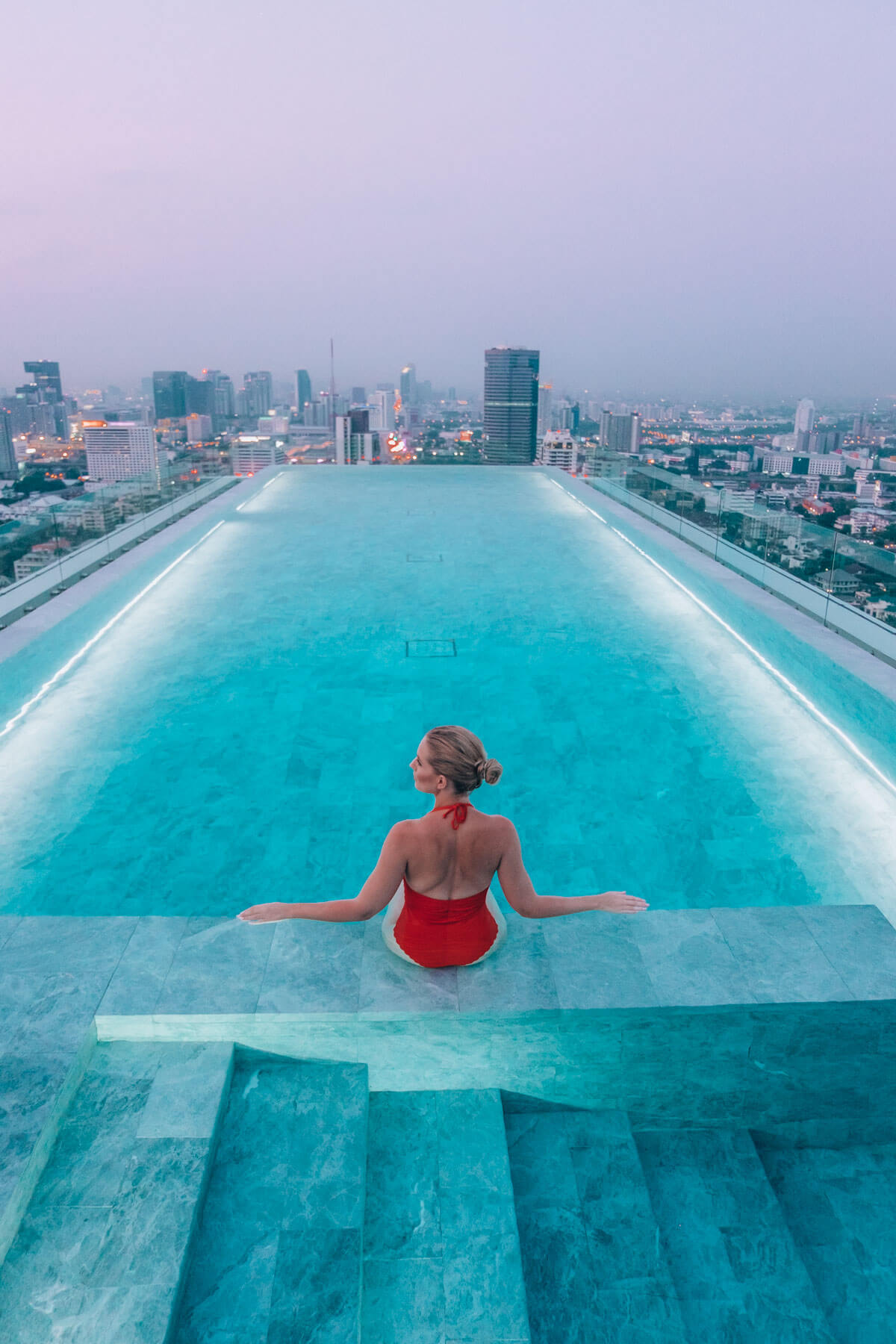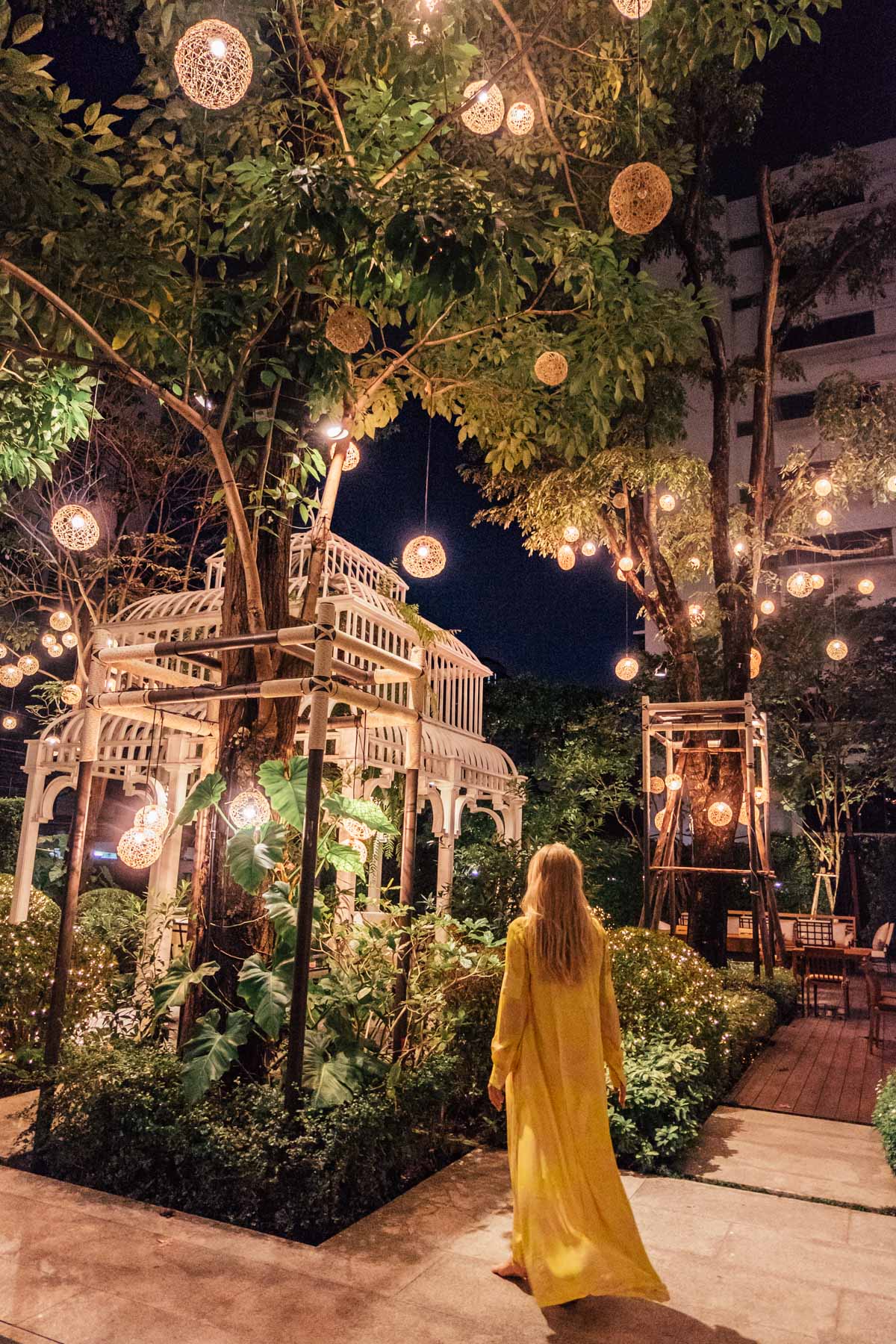 wearing:
women'secret nightdress
S.Oliver pants with stripe and flower print shirt
Dorothy Perkins polka dot dress
H&M Studio SS18 yellow dress
Cluse watch
using: Huawei Mate 10 Pro