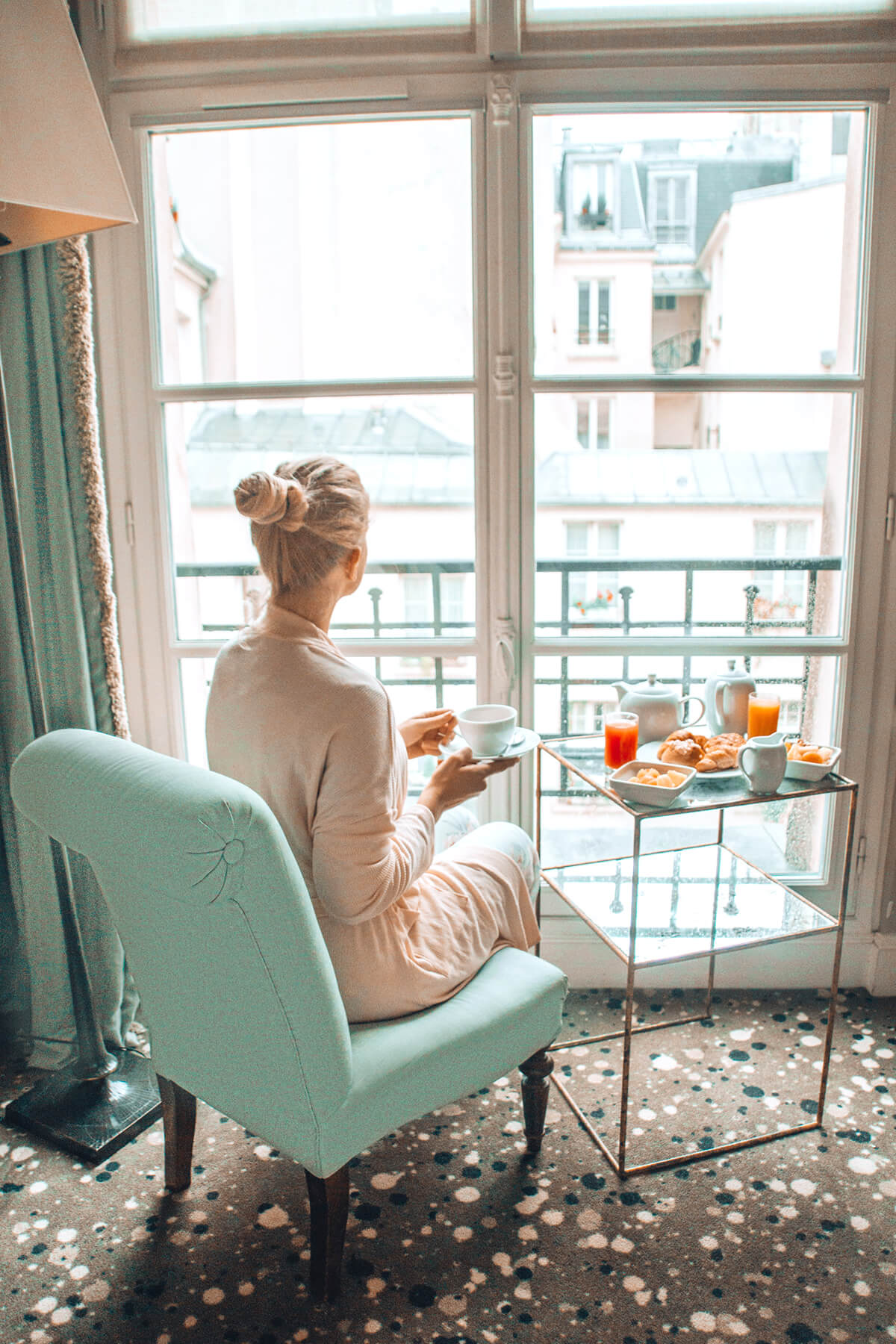 Hotel Thérèse
****
5/7 Rue Thérèse, 75001, Paris, France
www.hoteltherese.com
My Parisian getaway is sadly over. Back in Ljubljana, I am preparing a Paris blog post series, starting off with a presentation of Hotel Therese, the first hotel we stayed in, while discovering Paris, France. Hotel Therese is a 4* star boutique hotel with a superb location, that convinced me with peacefulness, hospitality and a colour theme that perfectly matches my Instagram feed lately. Little Parisian luxuries can be found at the Hotel Therese…
The best hotel to discover the Louvre, the Palais Royal, the Tuileries and the Opera Garnier and still enjoy peace.
Hotel Therese truly has a superb location. It is ideal to discover many attractions of Paris, it is just a few steps away from the Louvre, the Palais Royal, the Tuileries and the Opera Garnier (it is literally one stop away: optionally just a short walk!). You are probably thinking, this is probably an extremely vibrant area with a lot of hustle and bustle, and you are right. But still, the rue Thérèse, the street that Hotel Therese is located at, is a true little peaceful, charming gem. There are quite a few restaurants and bistros nearby, just a short walk away there are also many shops (the location is perfect for shopaholics as well). A good night sleep is guaranteed…
The view from the deluxe room at Hotel Therese and those little Parisian luxuries…
The view from our deluxe room and bathroom at Hotel Therese opened directly to the Rue Therese. There's something about the French windows and balconies, isn't it? This is why on the second morning we decided to have breakfast right there, in our room. Hotel Therese has a nice breakfast area, but it can also be served in your room (which we definitely took advantage of). Rooms at Hotel Therese are elegantly furnished in the palette of soft colours (which btw match my Instagram theme perfectly), with great attention to detail in mind, mixing modern and antique elements. The delicious and energising breakfast gave us energy to discover the French capital to its fullest. In the afternoon the hotel staff welcomed us with high tea time in the lounge area, where we could enjoy a cup of coffee and tea, freshly squeezed orange juice and croissants. Oh, those little Parisian luxuries!