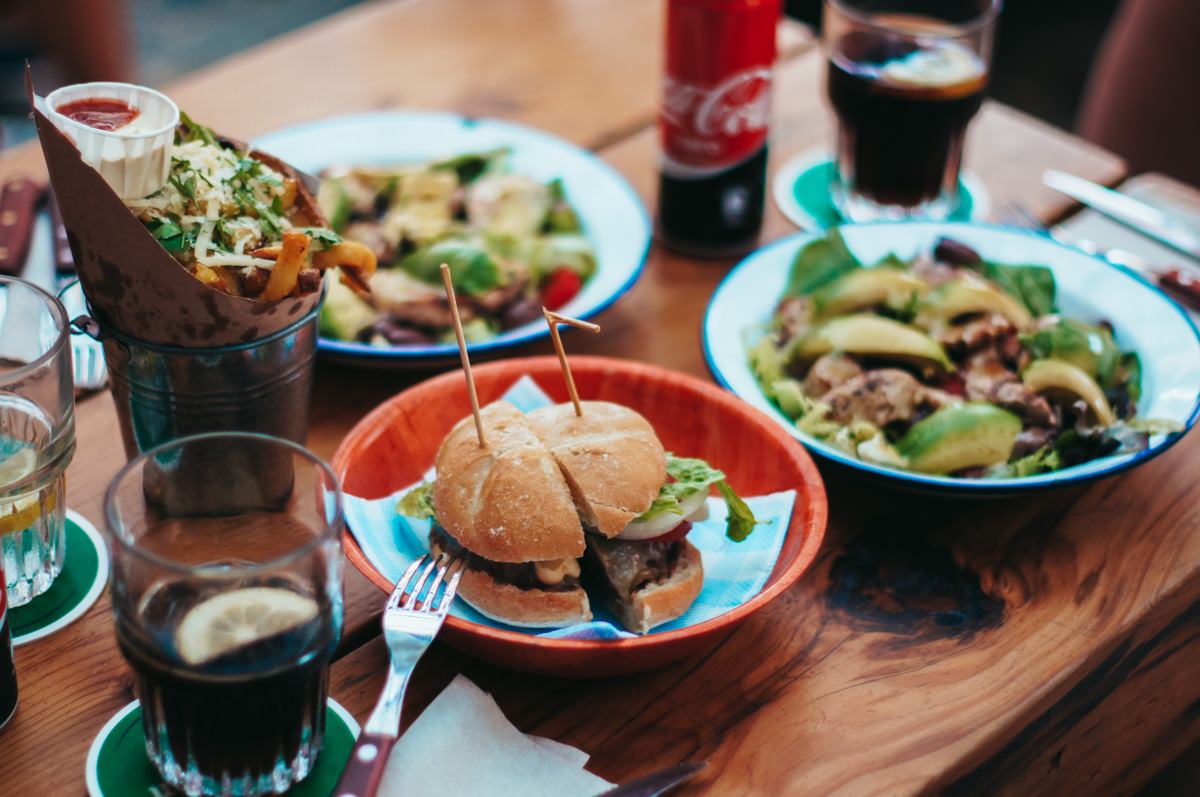 Tapas, seafood in all shapes and sizes, paellas, fresh goodies from the market, together with cervezas, Sangria or a glass of wine. Barcelona offers some pretty awesome gourmet pampering. Catalan cuisine is a mix of ancient and hip Mediterranean aromas, that will not disappoint. Spain is definitely one of the top destinations to satisfy your food cravings, I must say. Together with three of my friends, I fully explored the Catalan capital, Barcelona in July this year and discovered some amazing food spots. Because I believe the best way to learn about any culture is through food, I prepared for you the Barcelona Food Guide.
Where to eat in Barcelona?
Starting off with brunch at Brunch & Cake
Brunch & Cake is a cool, bright and fresh venue by Cup & Cake Barcelona, situated at Carrer d'Enric Granados 19 in Barcelona. Arriving there, you will probably need to get in line and wait for a table. When we arrived there, the first table for 4 was available in a good 2 hours' time. This hip place is extremely popular among locals and tourists, so being prepared to wait in line is must. Was it worth it? Well, yes if you know what you're ordering. Eggs Benedict on a waffle literally mean eggs on a WAFFLE. Mixing salty and sweet is definitely interesting. Don't get me wrong, I am all about trying new experimental food, but I truly didn't expect the waffle to be as sweet as it was. Three of us ended up satisfying our sweet tooth rather than having an expected salty brunch. Klara on the other hand ordered an oat pancake with ricotta and fruit, which was super delicious. The food presentation is superb, the portions are big, the service great and prices appropriate.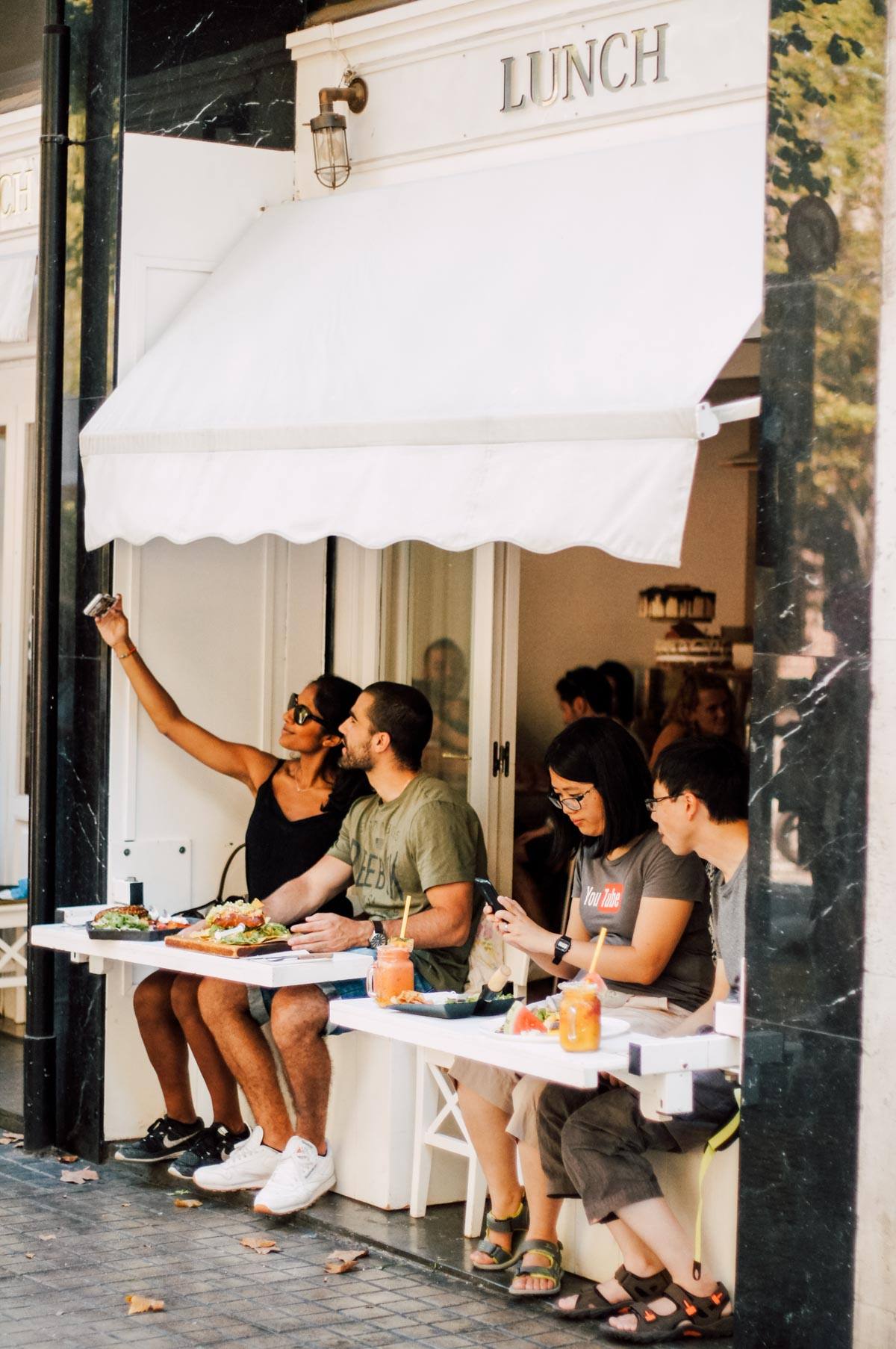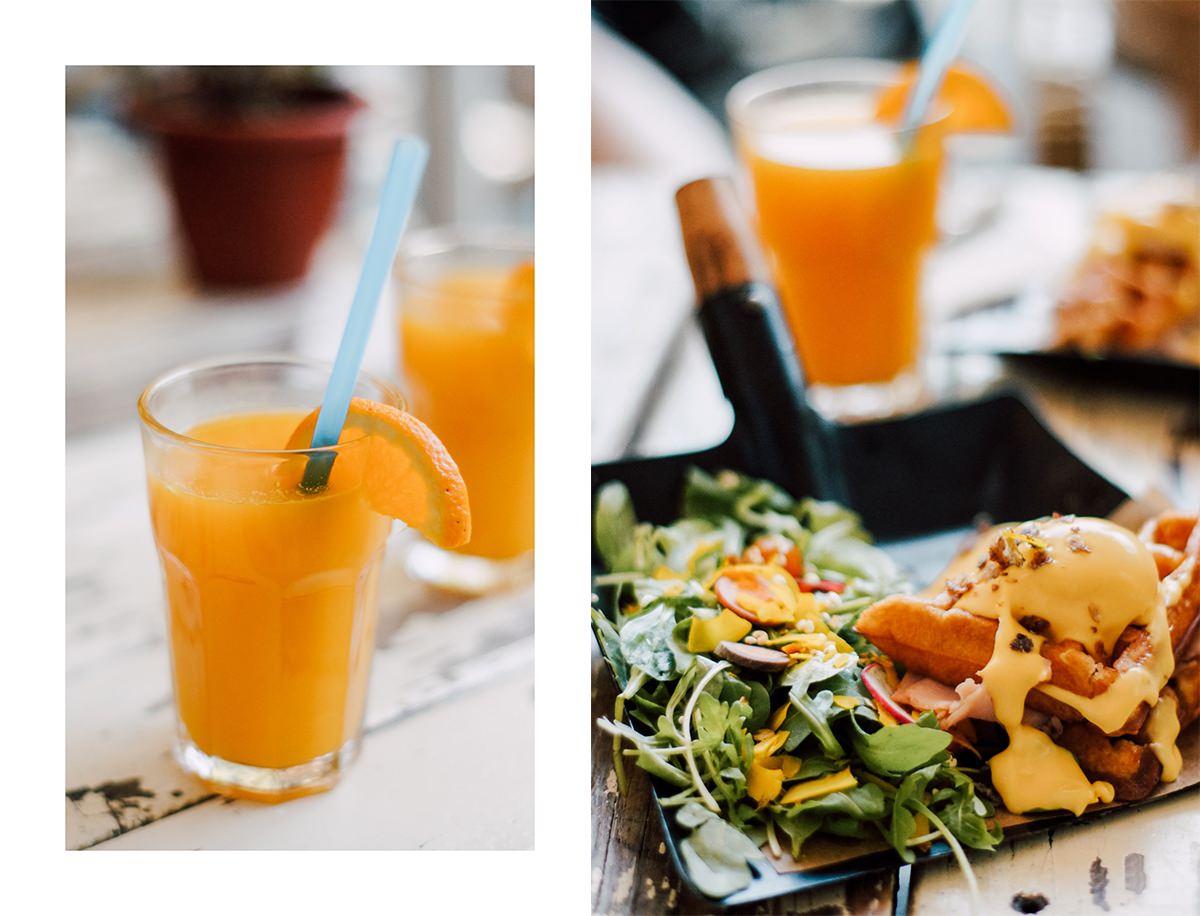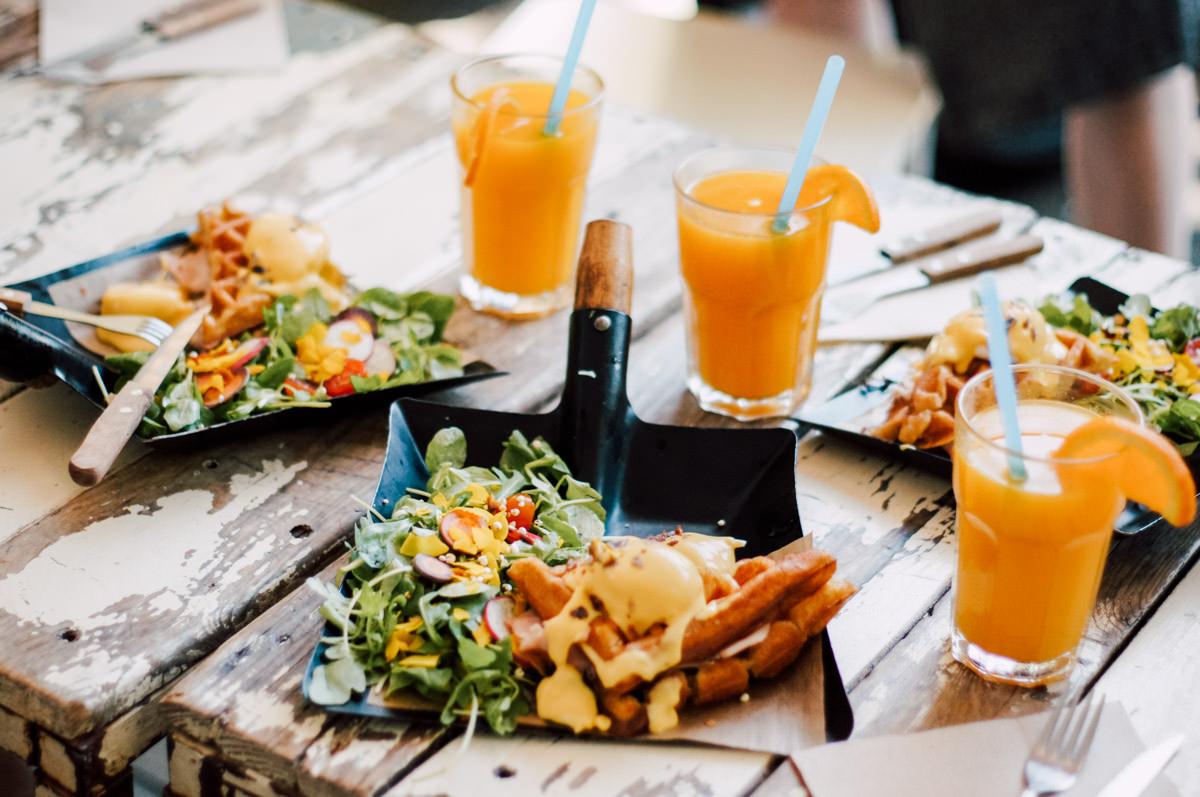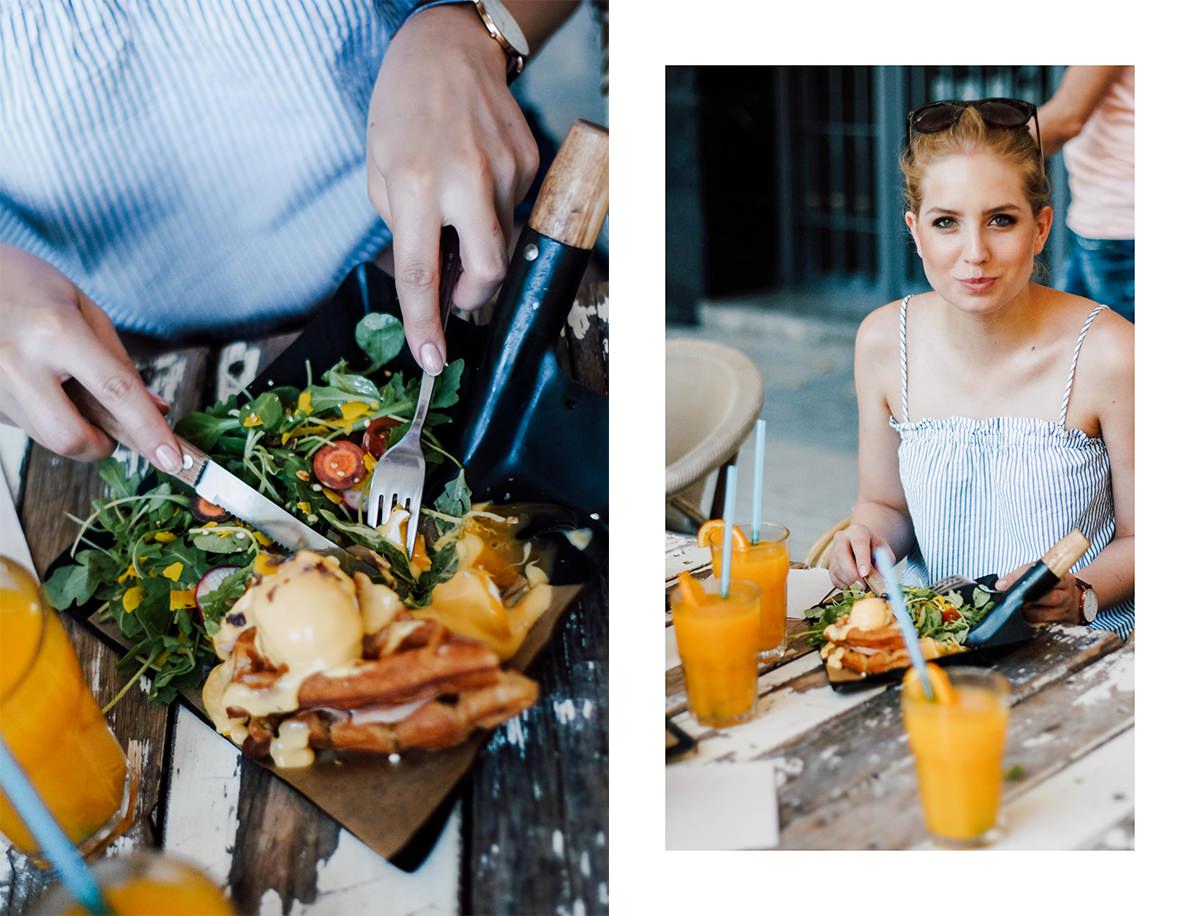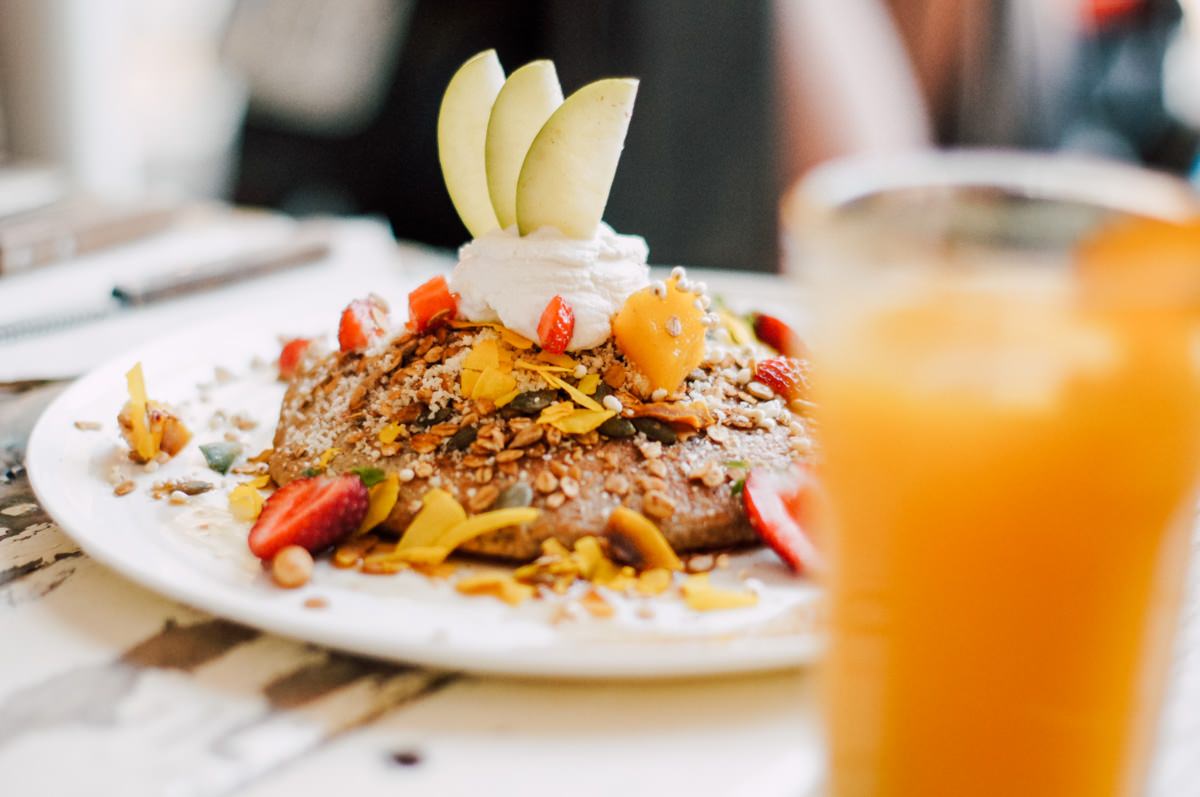 For coffee, sandwiches and art sit down at Galeria Cosmo
Galeria Cosmo at Enric Granados 3, Barcelona is a small café we discovered rather accidentally (while waiting for a table at Brunch & Cake). It's actually an art gallery as well, but we didn't have time to see any art, since the place was completely packed with people. The laid back and fun atmosphere convinced us to sit down in their outdoor area. The service was extremely slow (I believe the waiters took the whole "laid back" vibe too seriously), but the delicious sandwiches and coffee definitely made up for everything.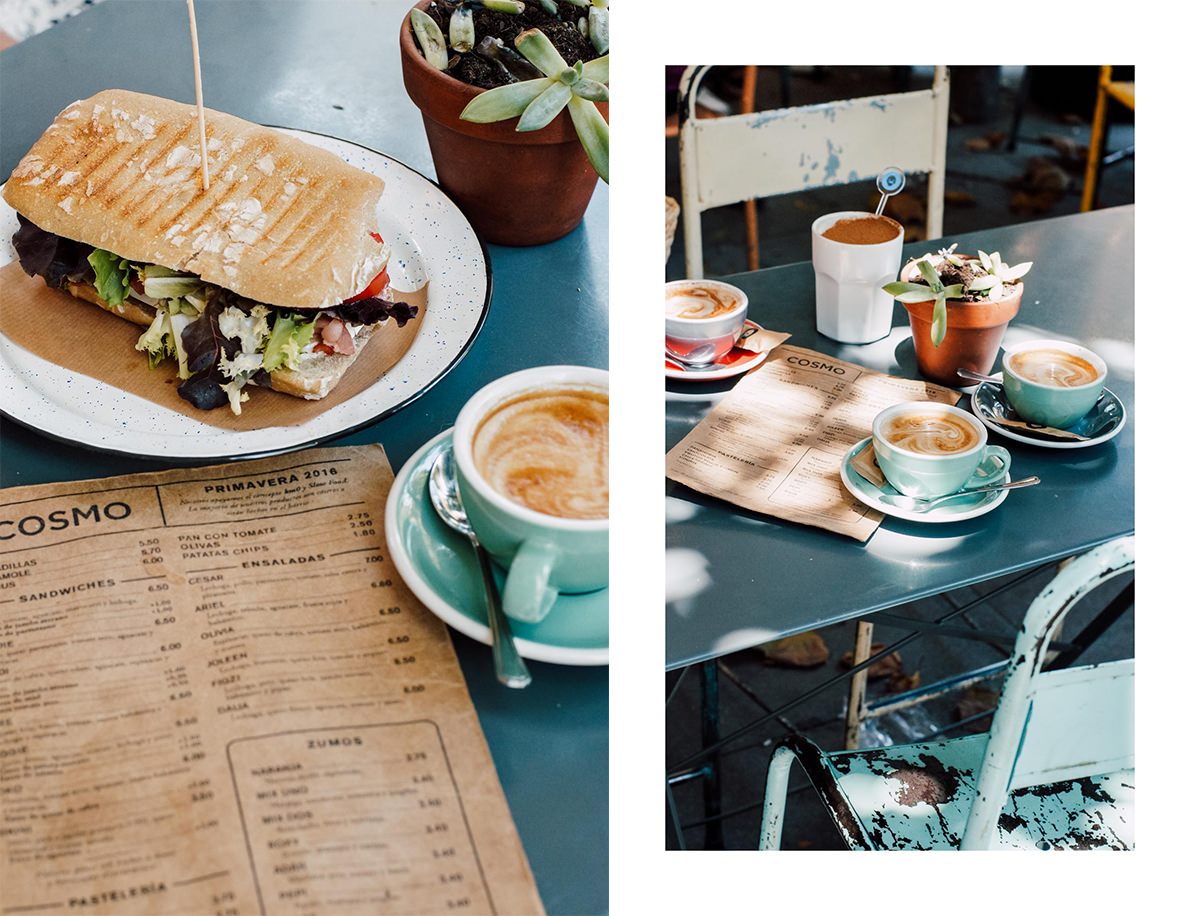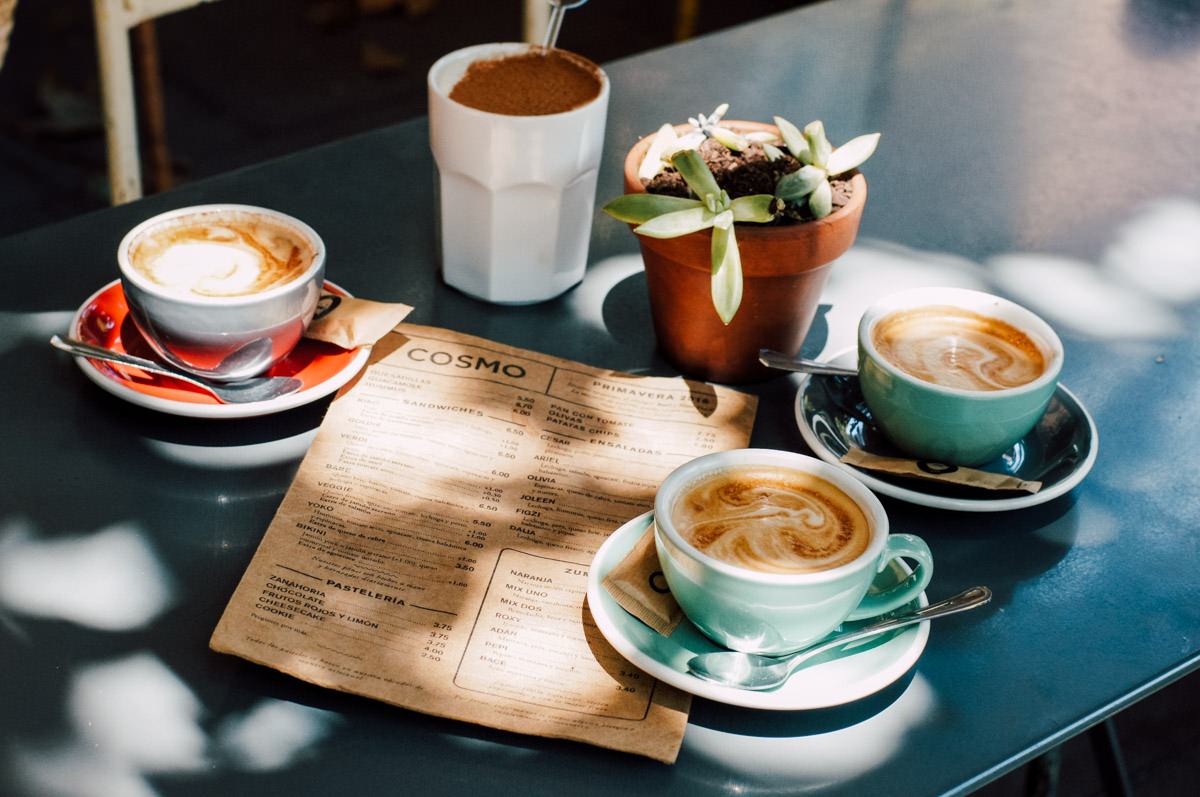 Traditional paella for lunch or/and dinner
When in Spain, paella is a must (with accompanying cerveza or wine)! Although it originates in Valencia, it's very common in Barcelona as well. In 5 days there, we had it 3 times: once near La Rambla (the whole search for the restaurant is a story jet to be told), the second time right after spending the day at the Barceloneta beach (the stunning view of the sea was definitely included in price, if you know what I mean) and last, but not least on the famous street packed with restaurants, the Passeig de Joan Borbo. The latter was for sure the best, probably also because we learnt a valuable lesson: always order individual paellas. If more people order the same version, they will get only one bigger pan. Portions in the shared pan will be smaller than individual ones. I know it doesn't seem logic, but it was the same story everywhere we went.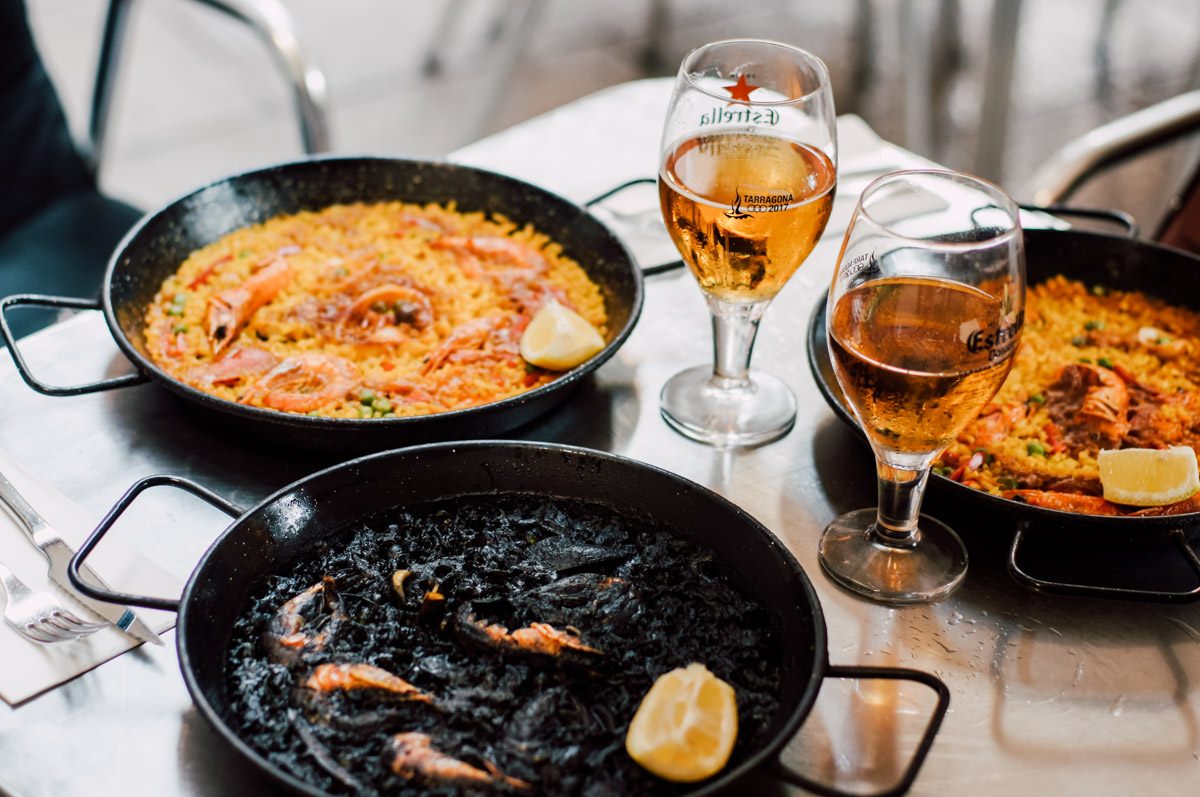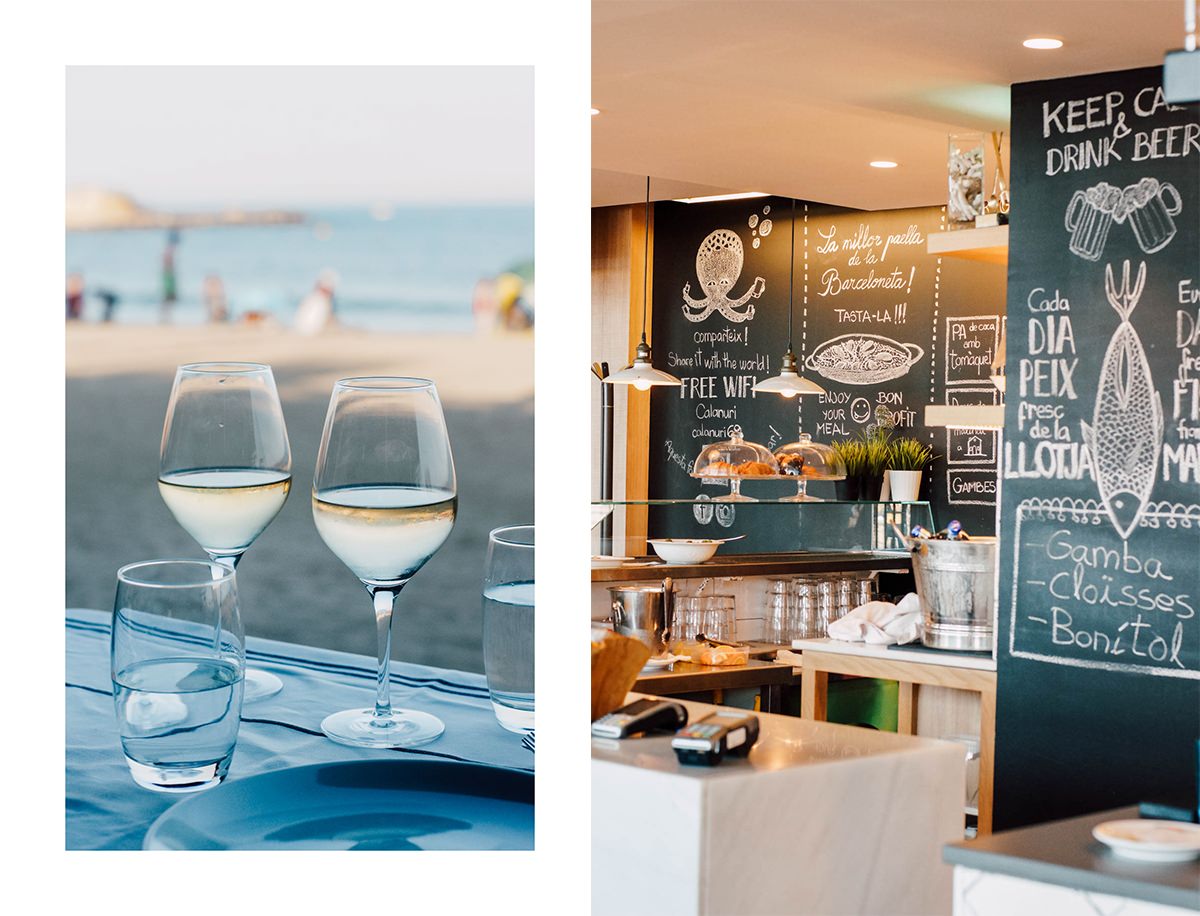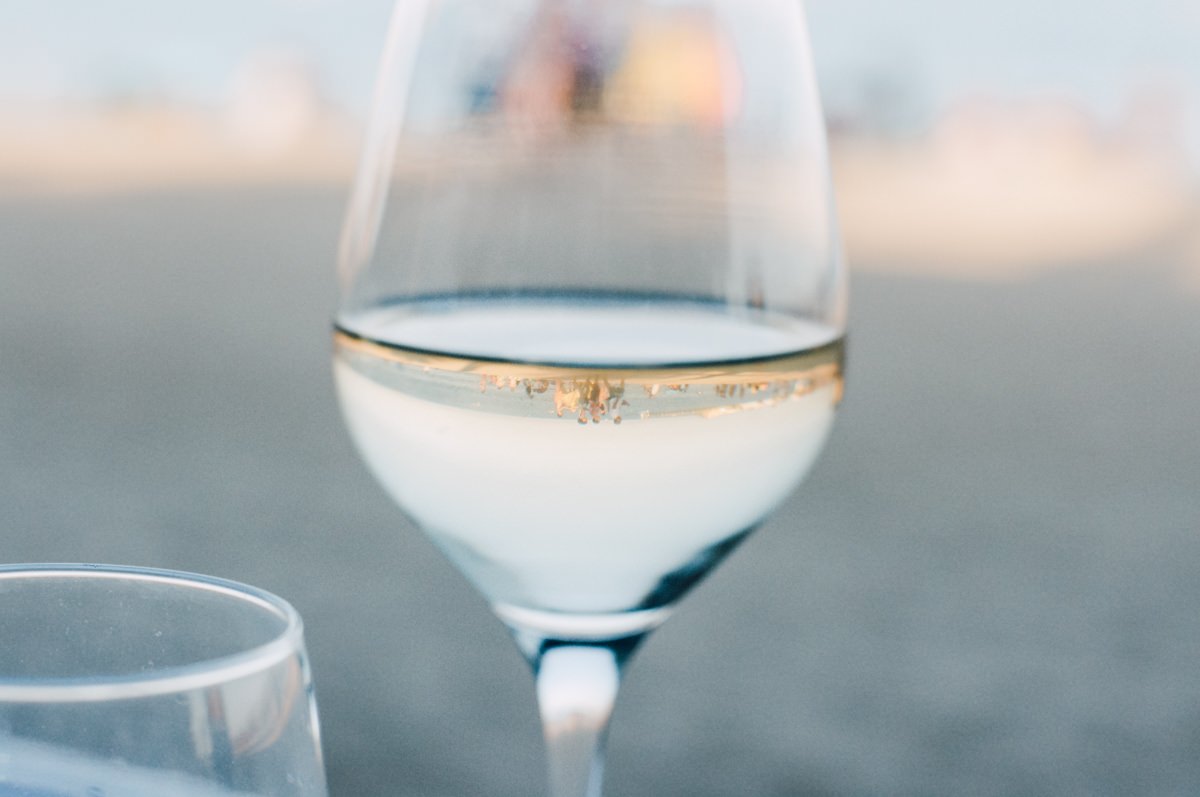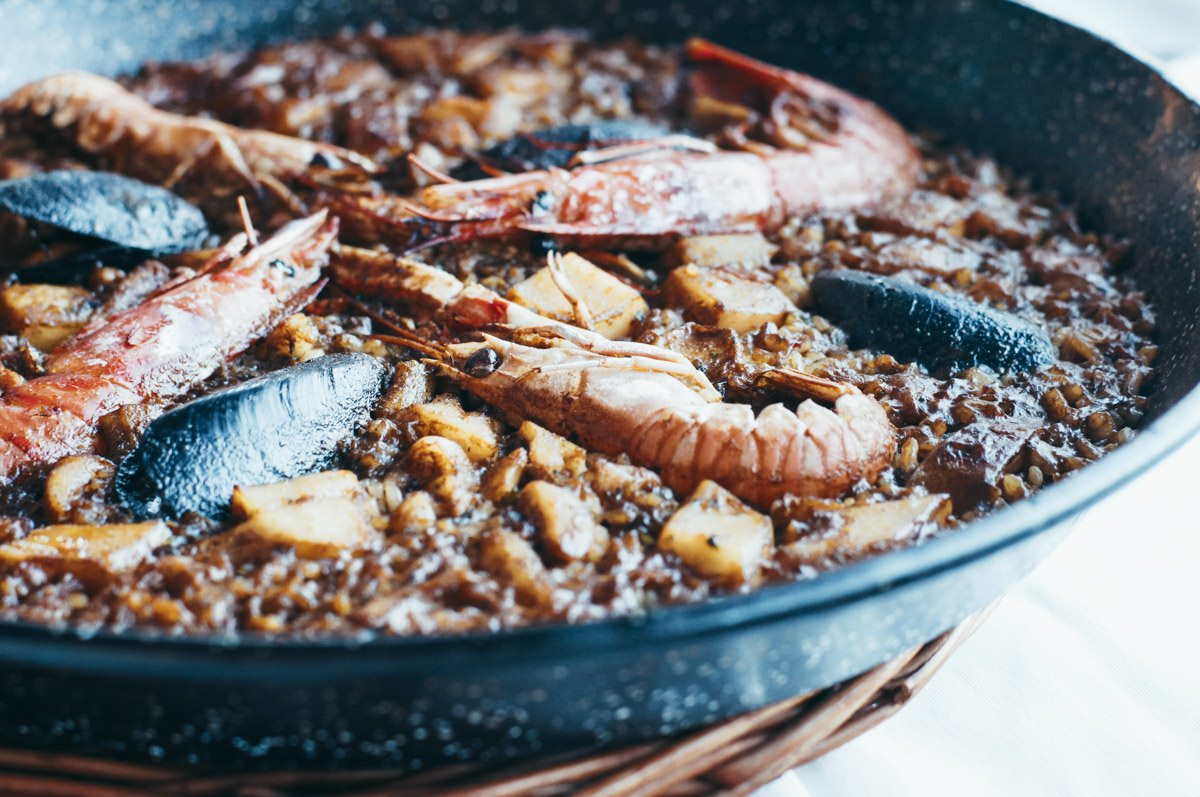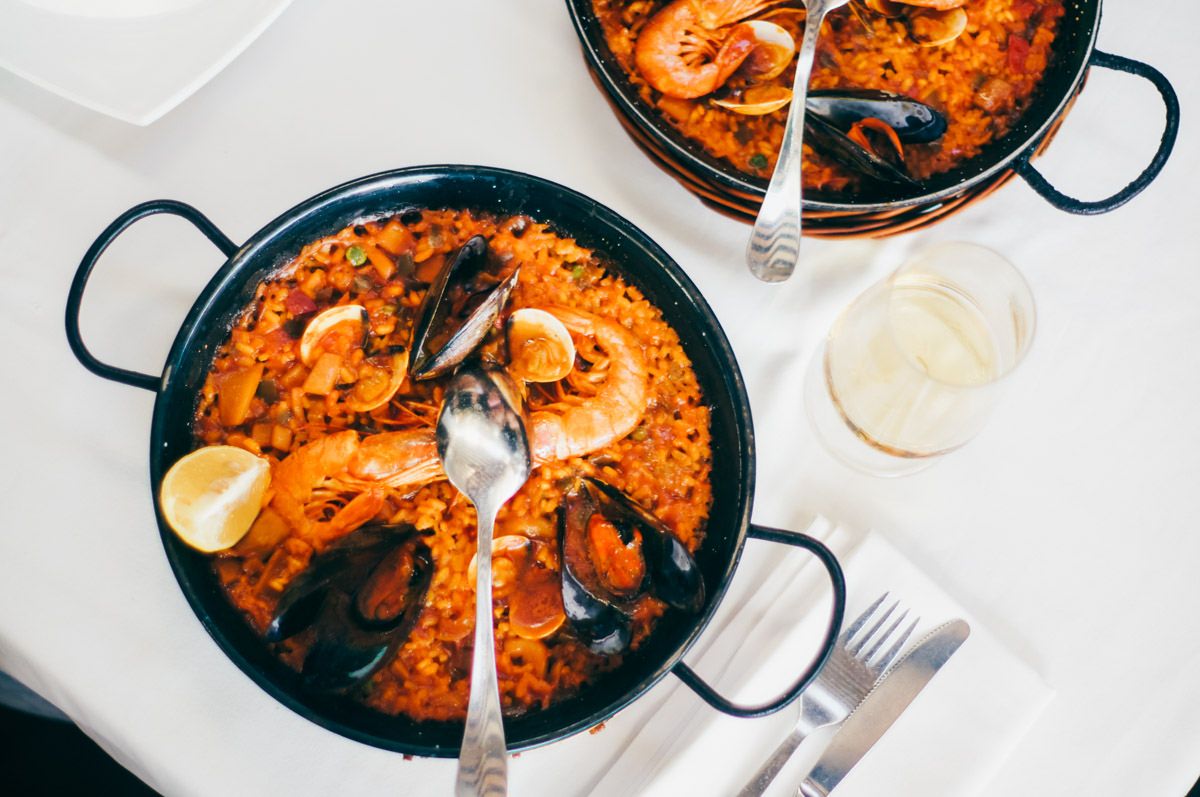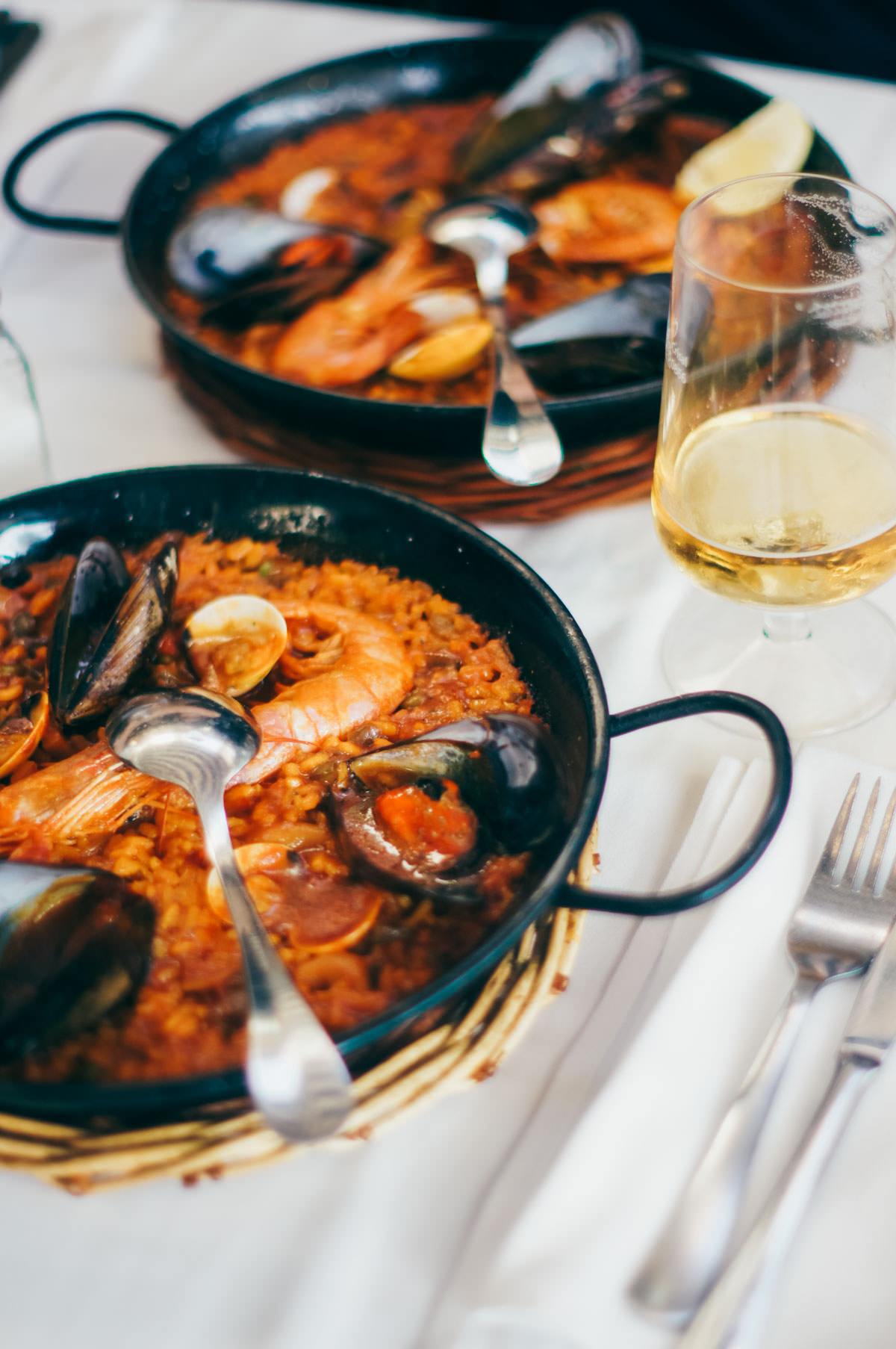 Grab a burger (and fried potatoes!) at Makamaka Beach Burger Café
Right at the end of Passeig Joan de Borbo, a few steps away from the Barceloneta beach, you will find one of the coolest burger places in Barcelona. Makamaka is a 70's-inspired hip place, with that proper vacation vibe, where locals and travellers meet for delicious burgers, salads, cocktails and beer. Lina and I shared an avocado-turkey salad and a burger, while we also ordered fried potatoes with parmesan and garlic (yummy as hell!). Definitely worth visiting, if you fancy a burger (or two).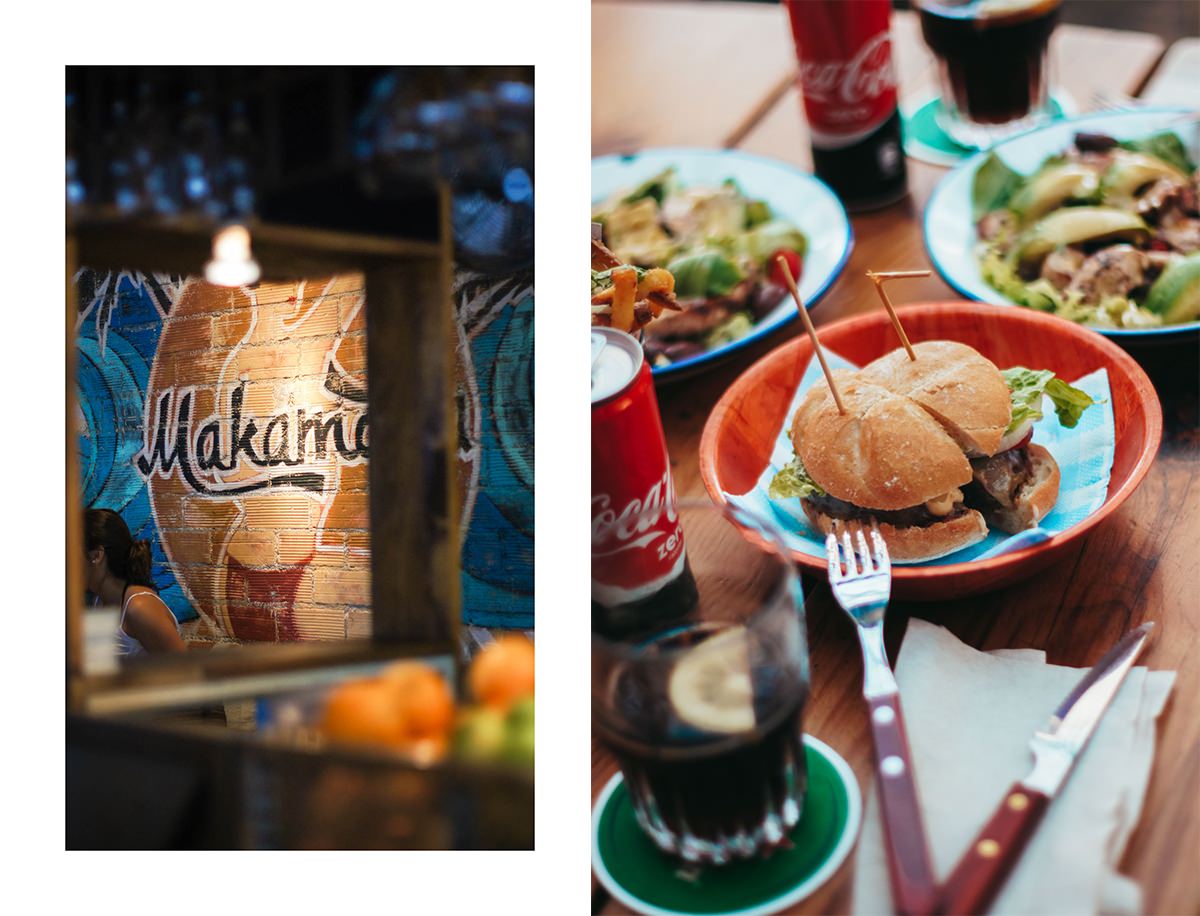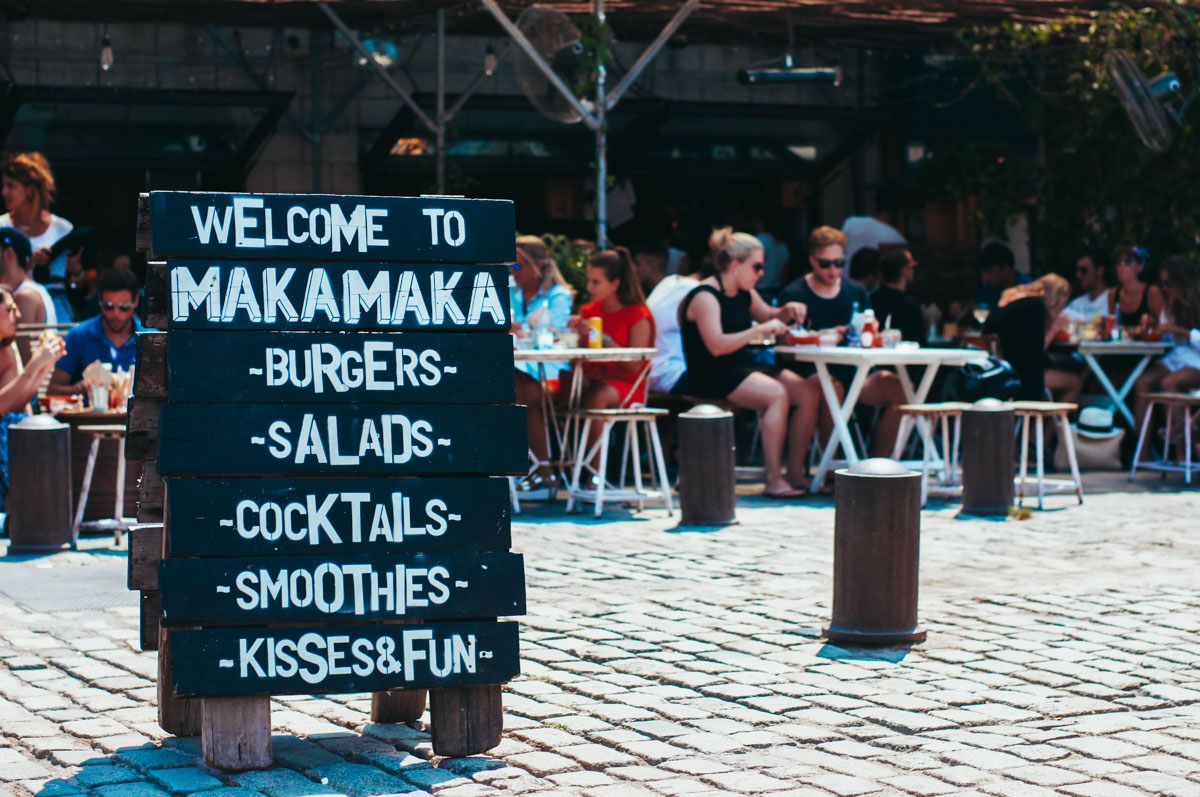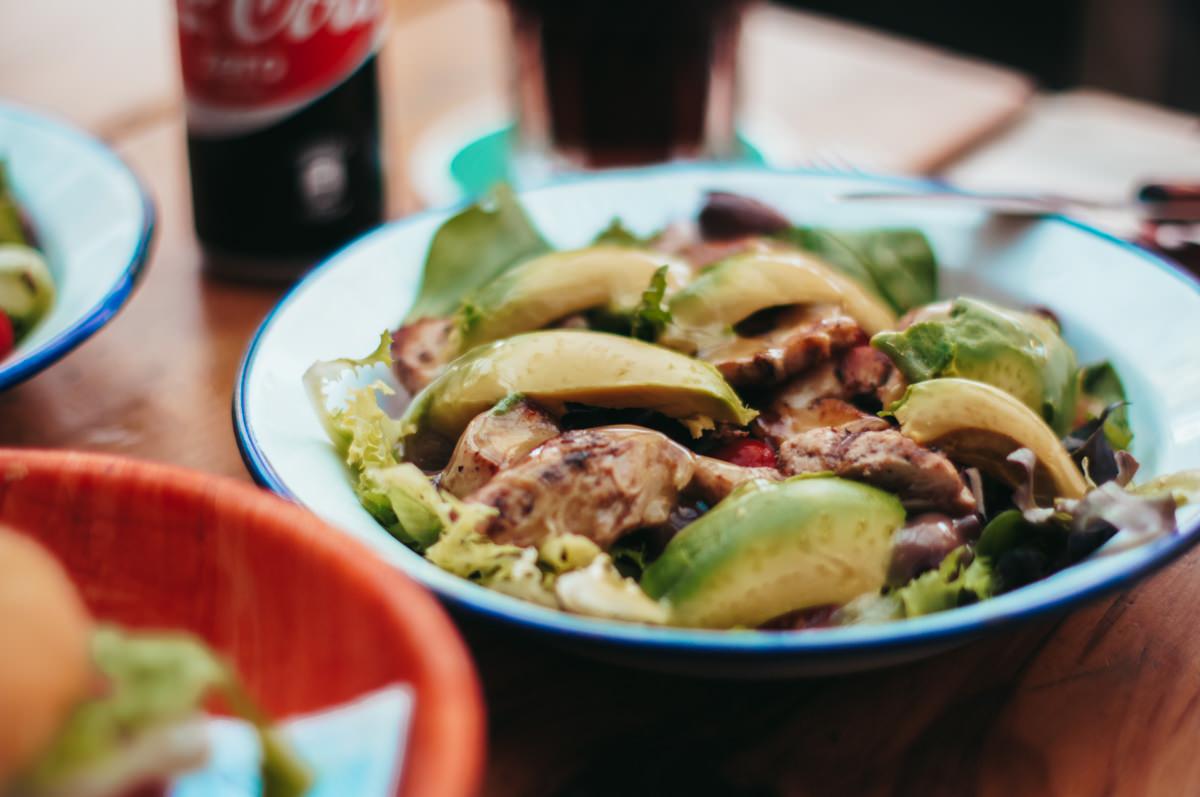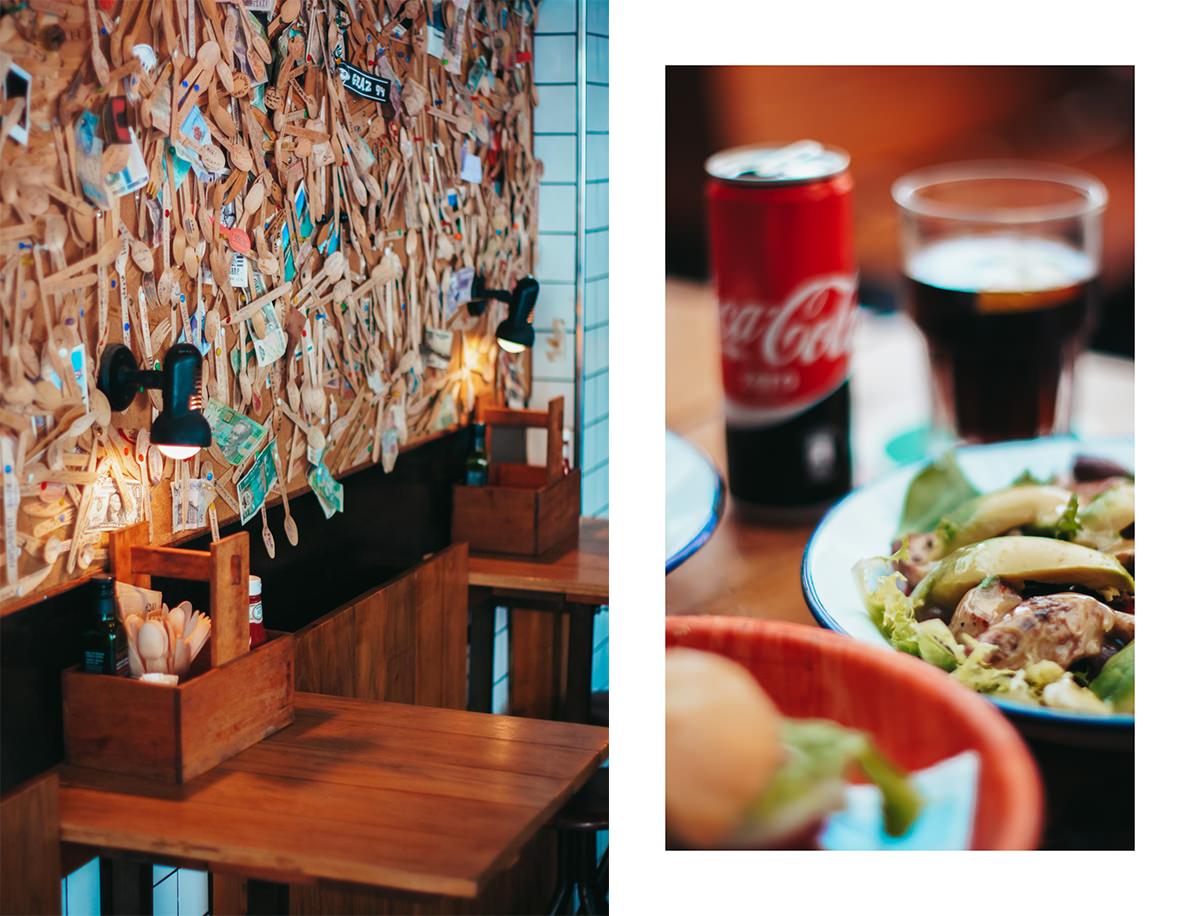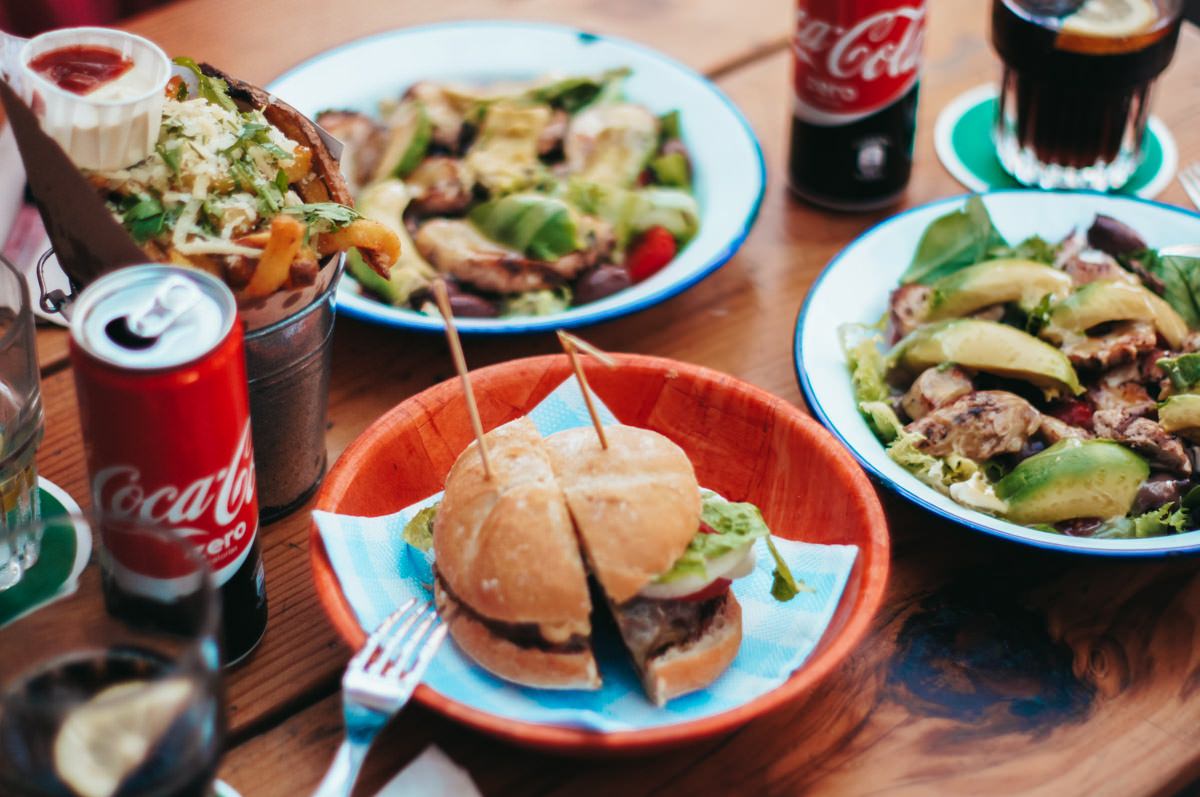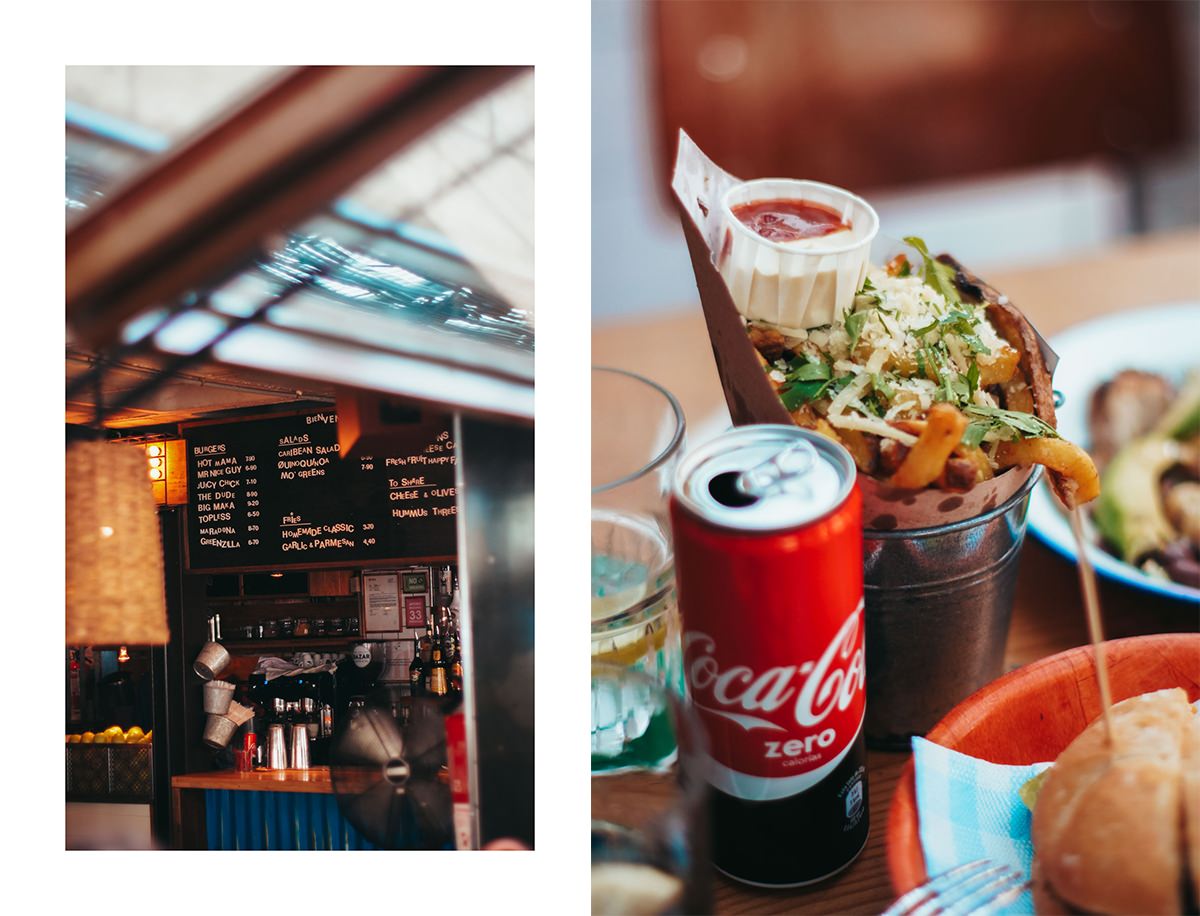 The food gem: Mercar de La Boqueria
The most authentic thing you can do while in Barcelona is to visit the La Boqueria market. Buy yourself a baguette, cheese, olives, fresh juice and sliced fruit. It's full of Catalonia's gastronomical specialties, everything from sweets to fruit, vegetables, fresh meat and fish. La Boqueria is open every day (except Sundays) and is a perfect place to grab any meal of the day. We went there twice, once in the afternoon and once in the morning. Even though it's quite touristy, it has an amazing vibe. It's the one to add to your points of interest and definitely #1 on my Barcelona Food Guide list.
You have to taste the culture to understand it.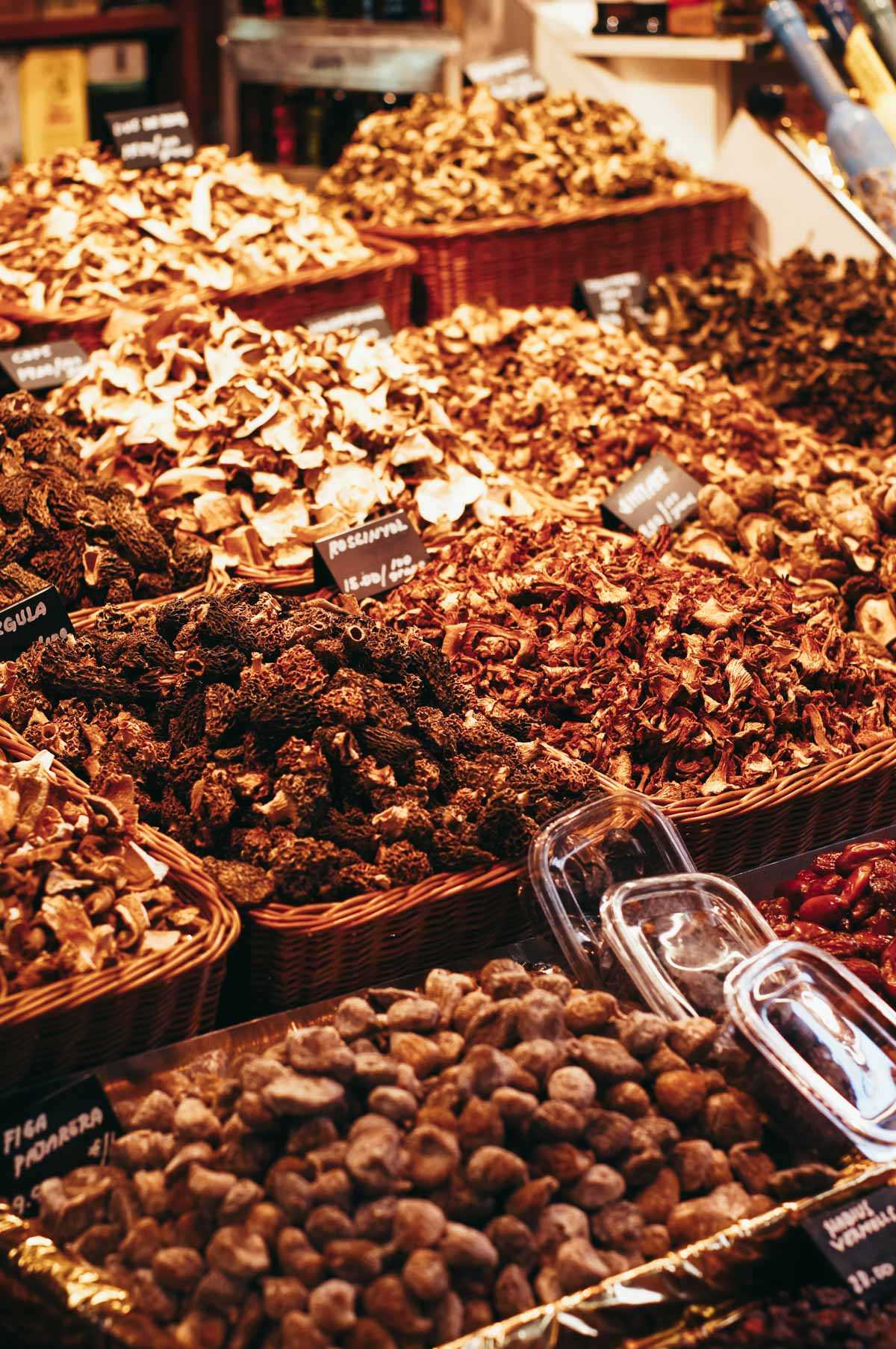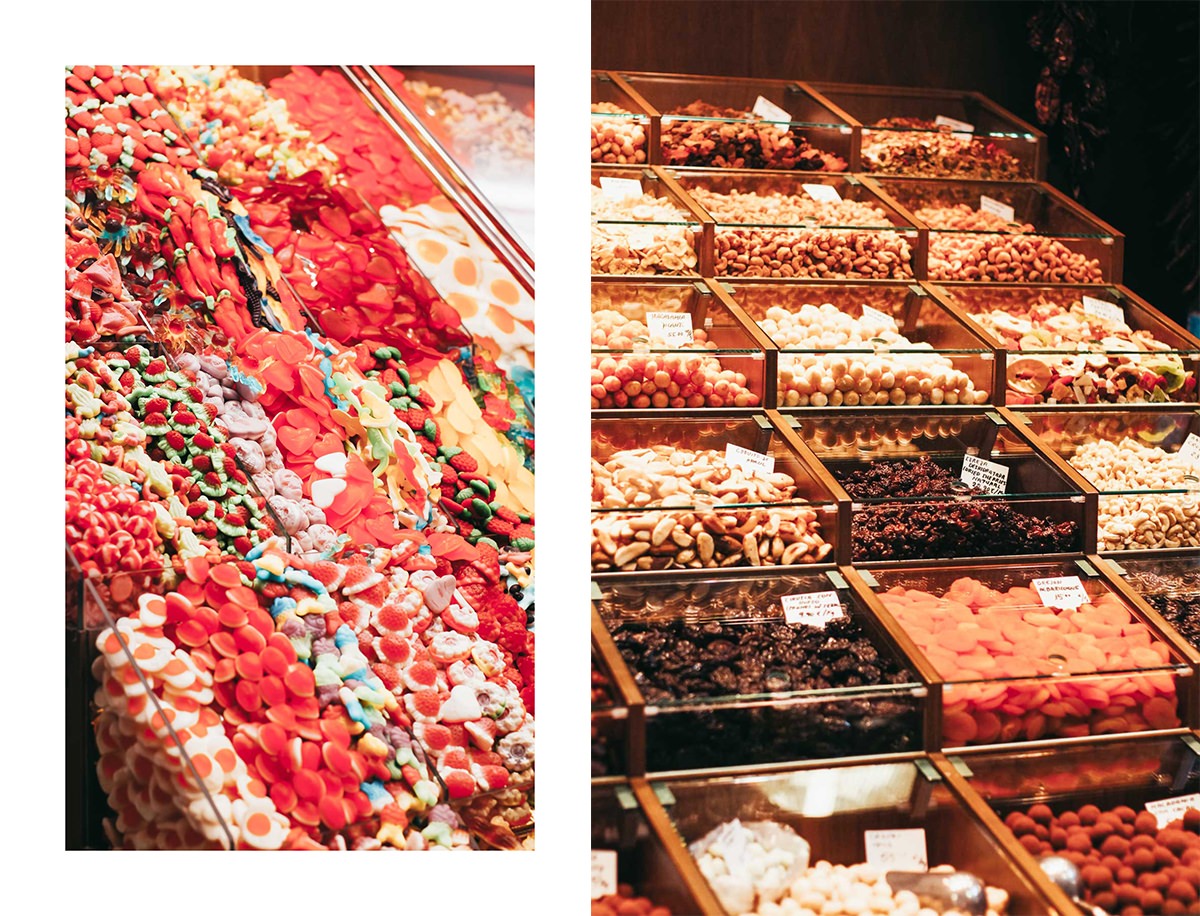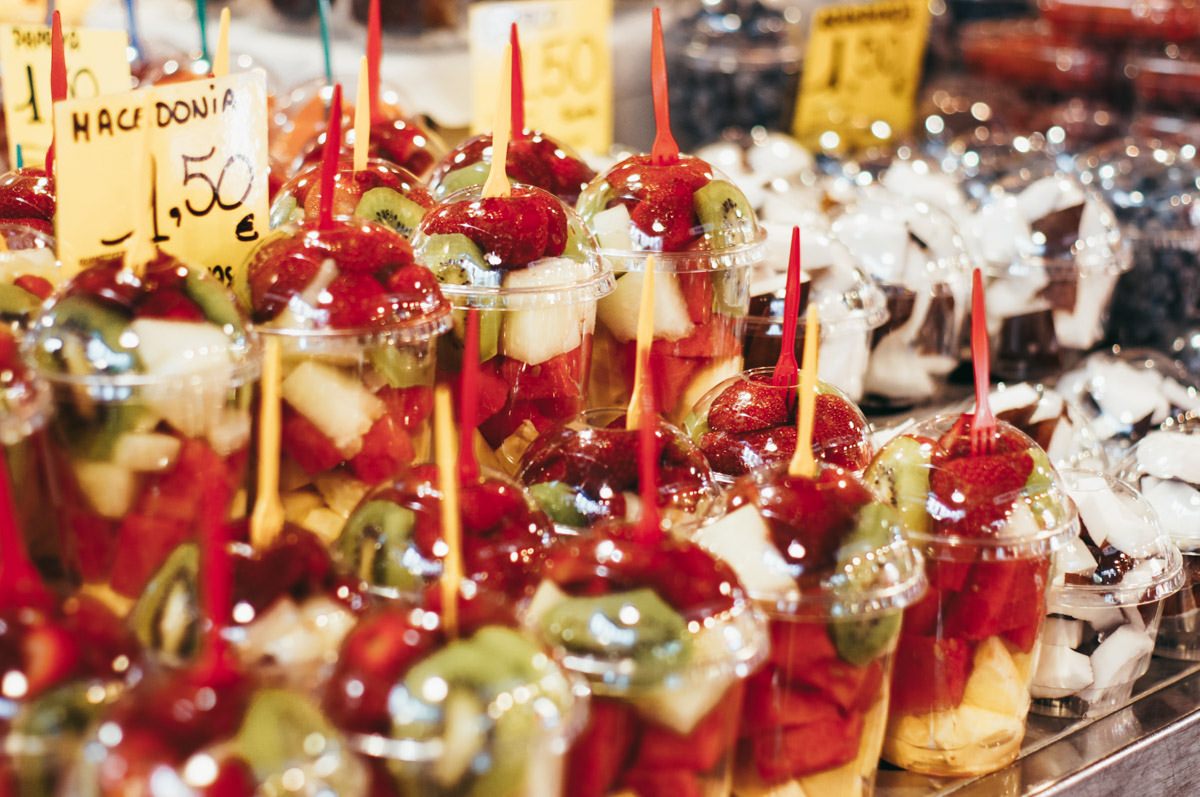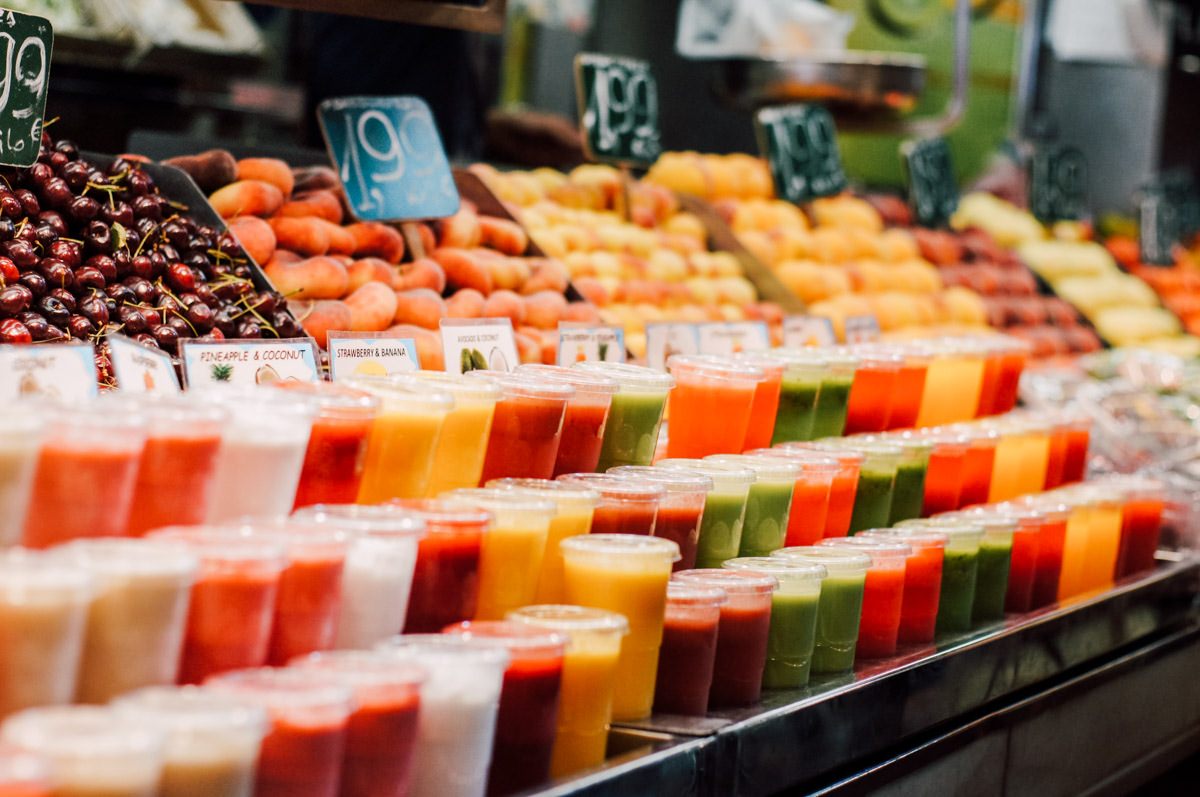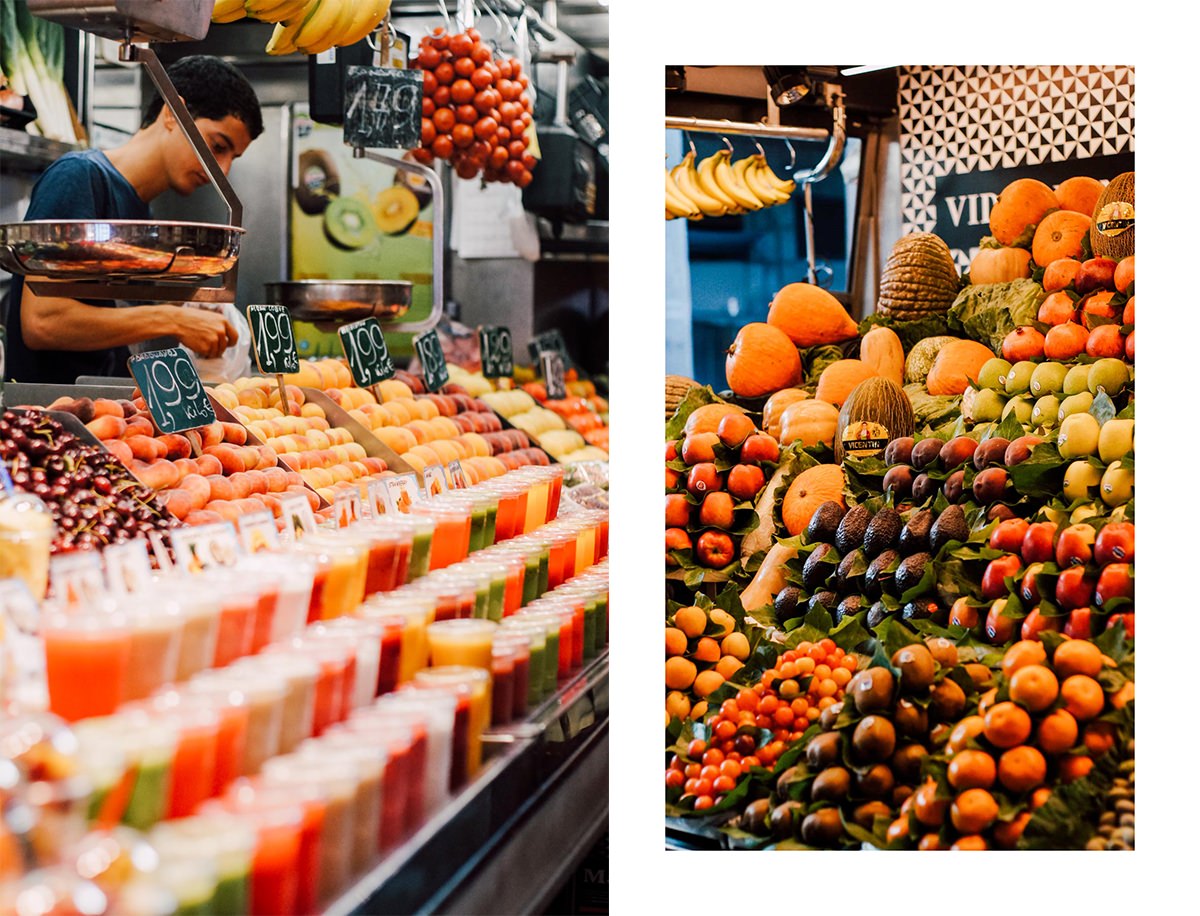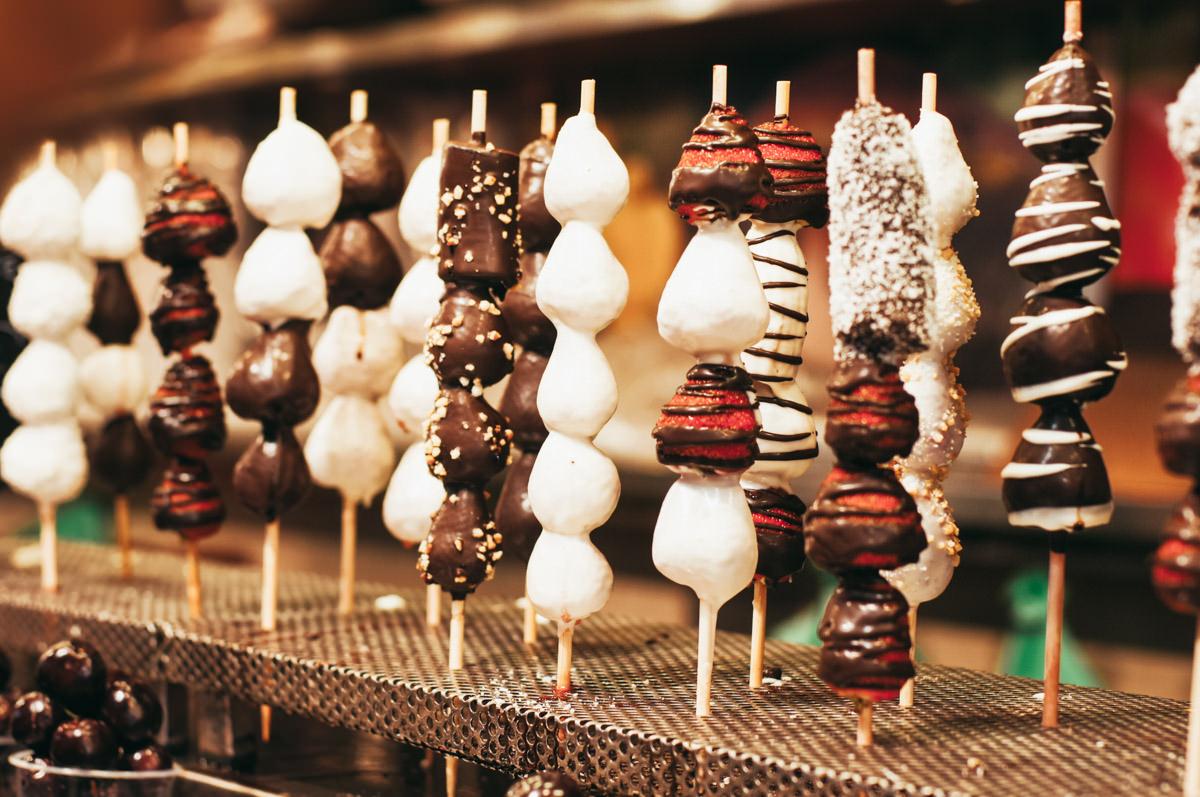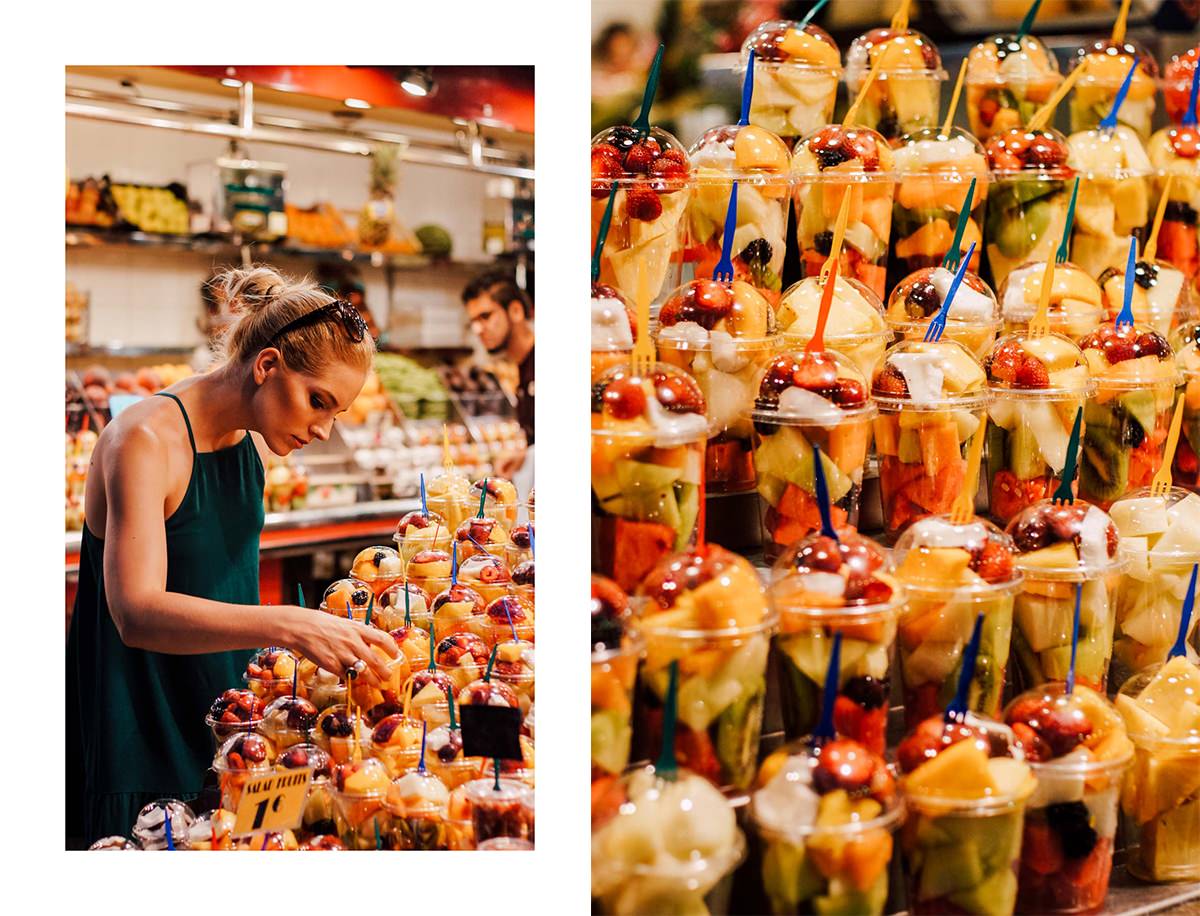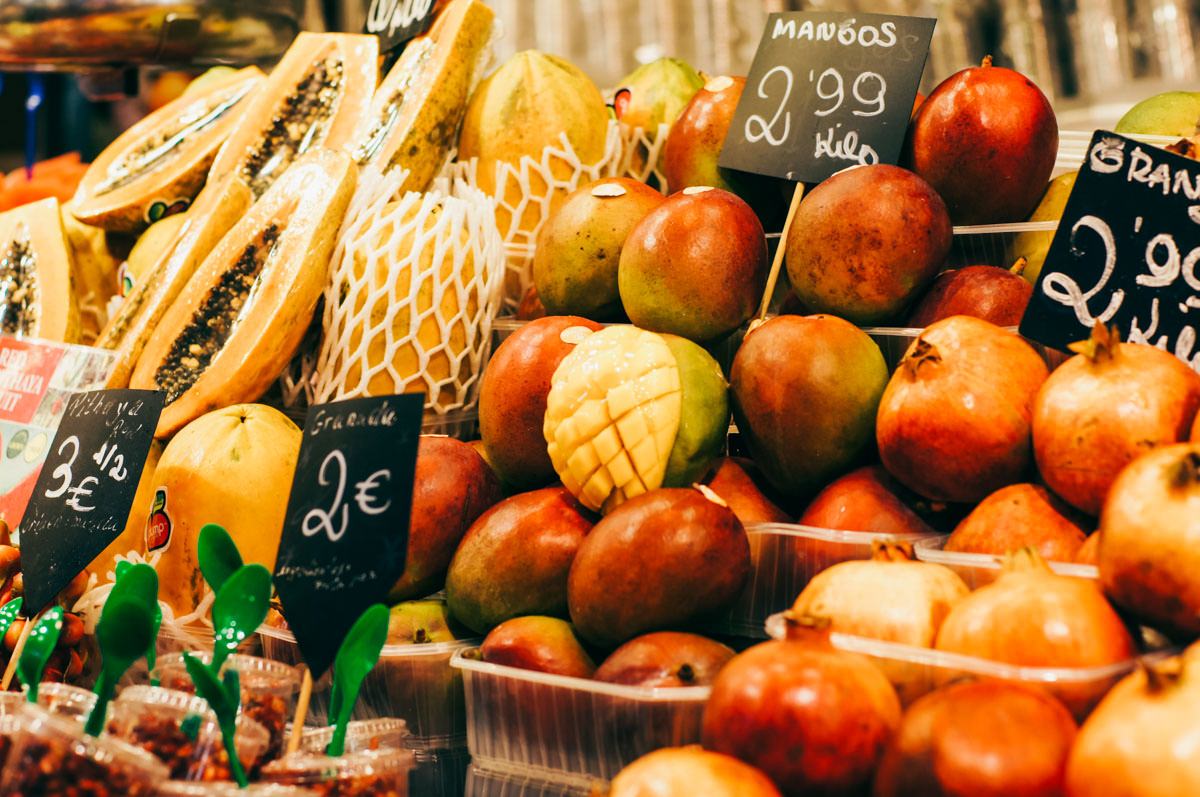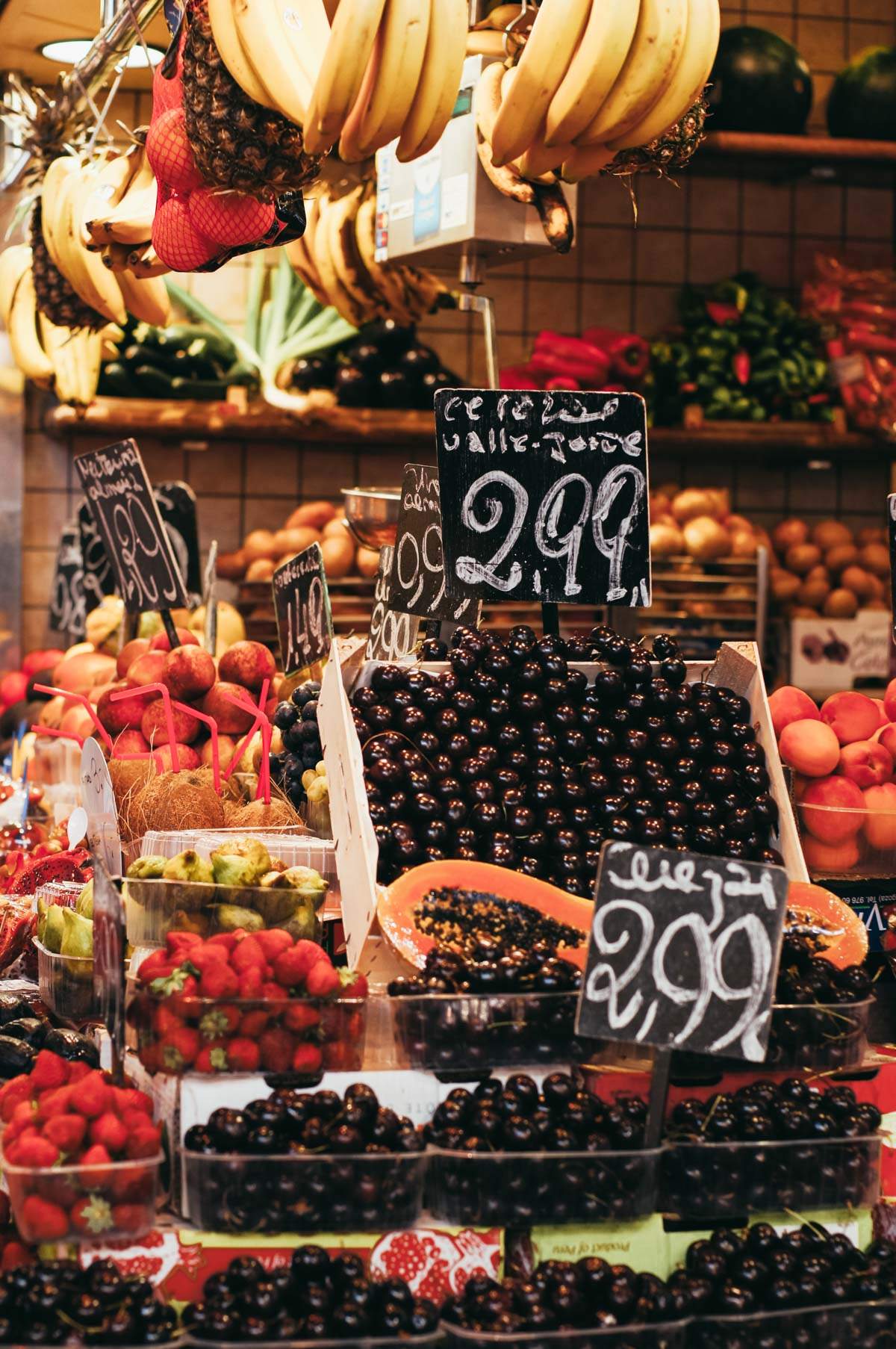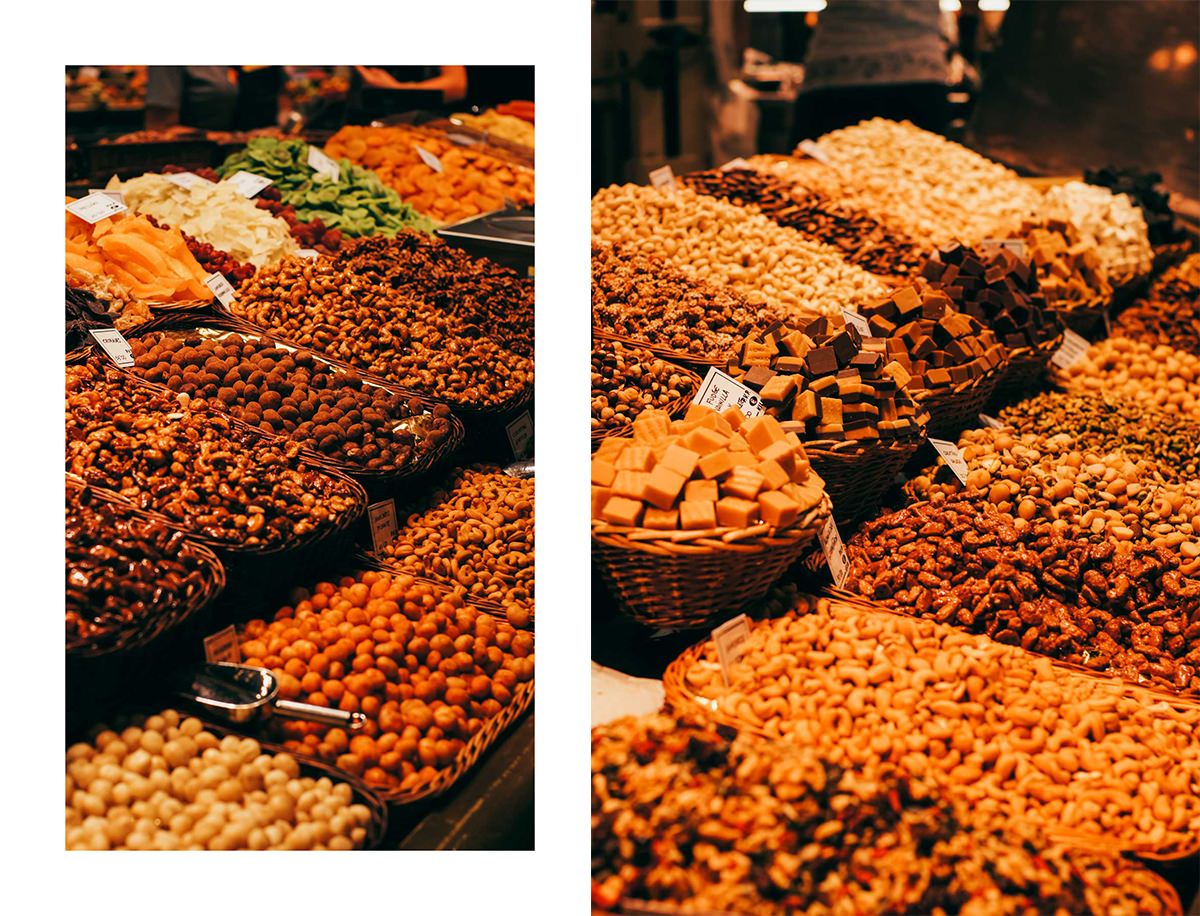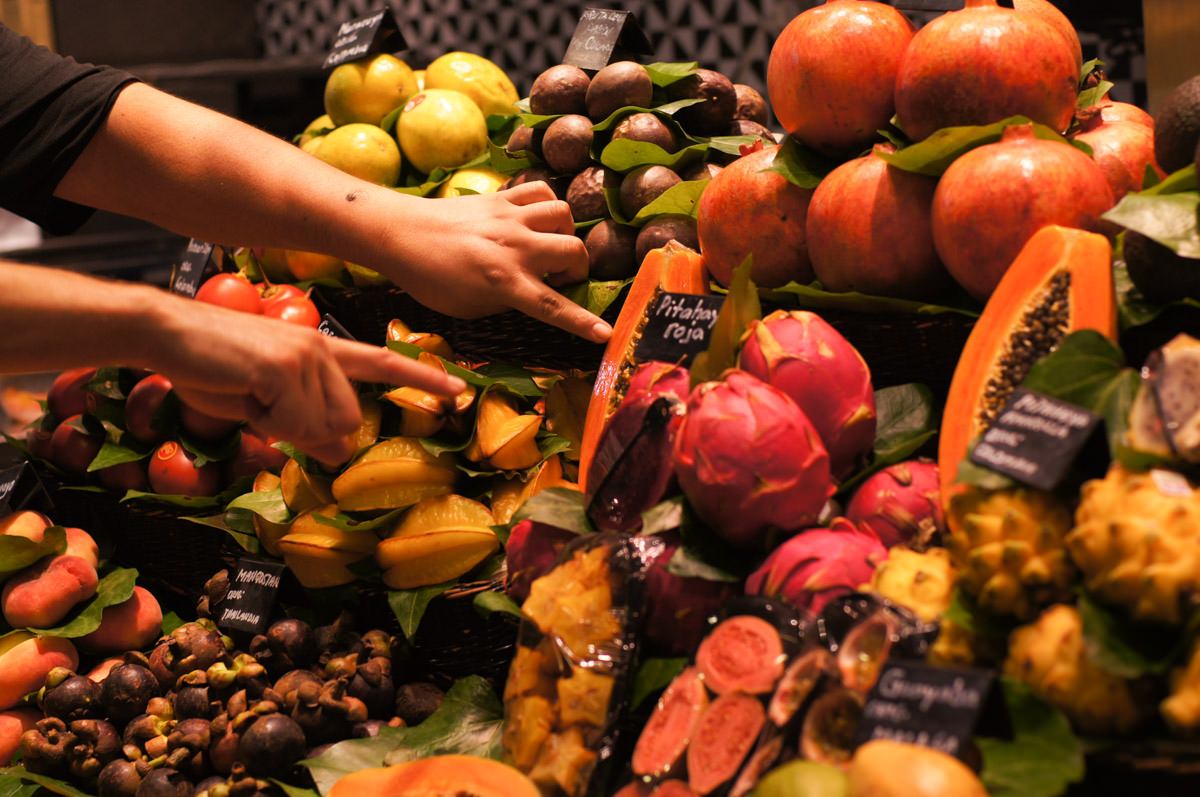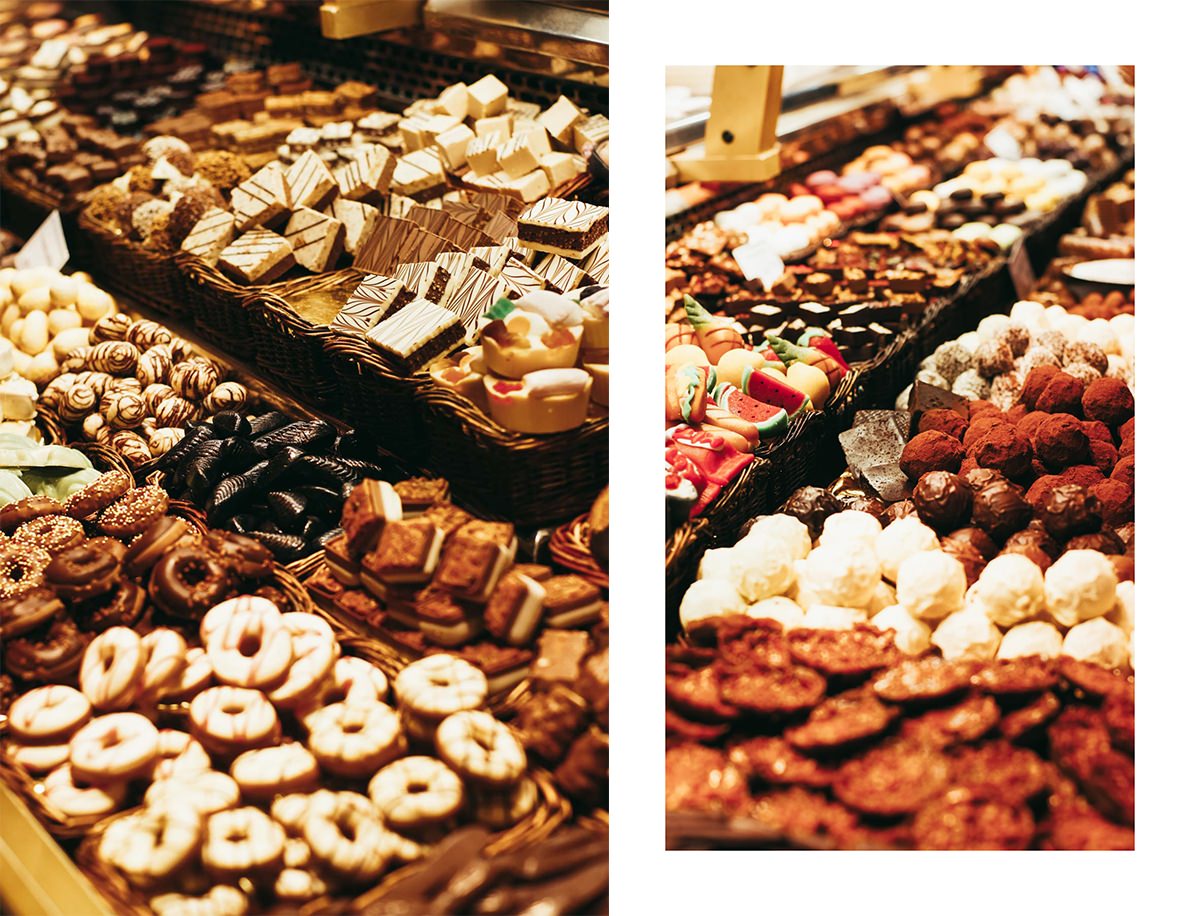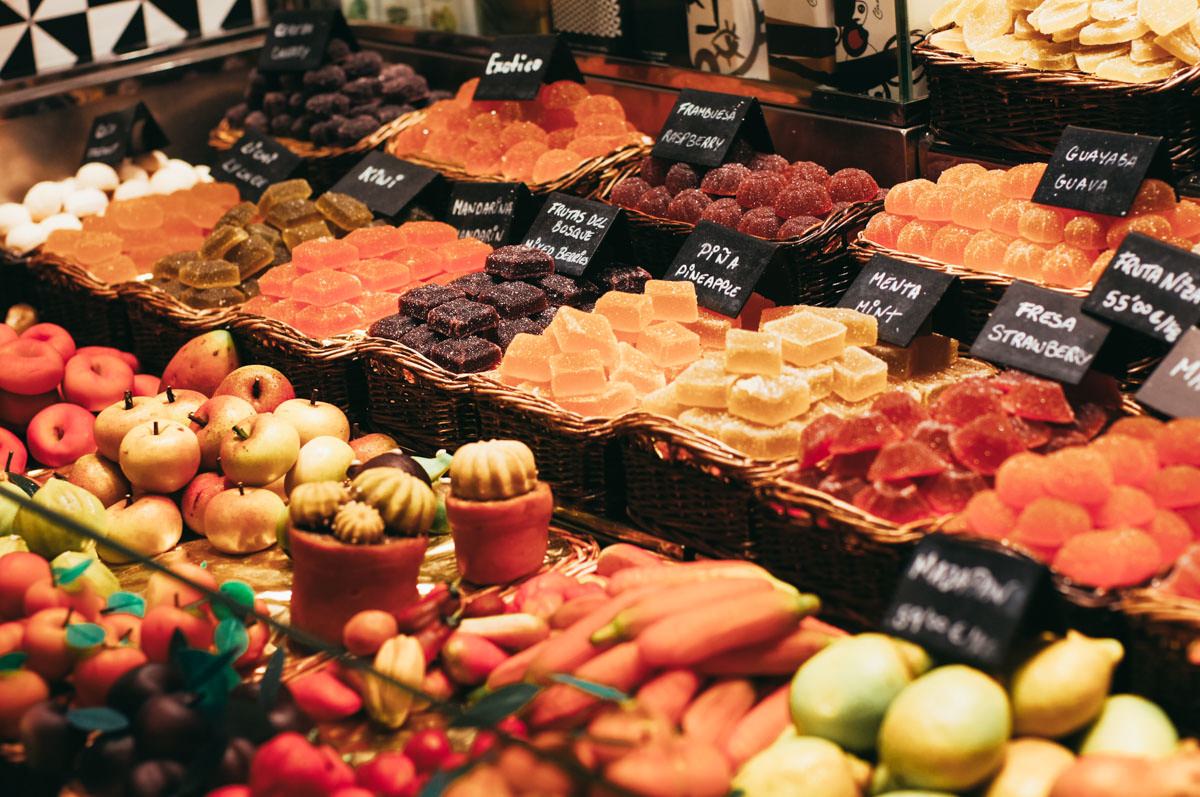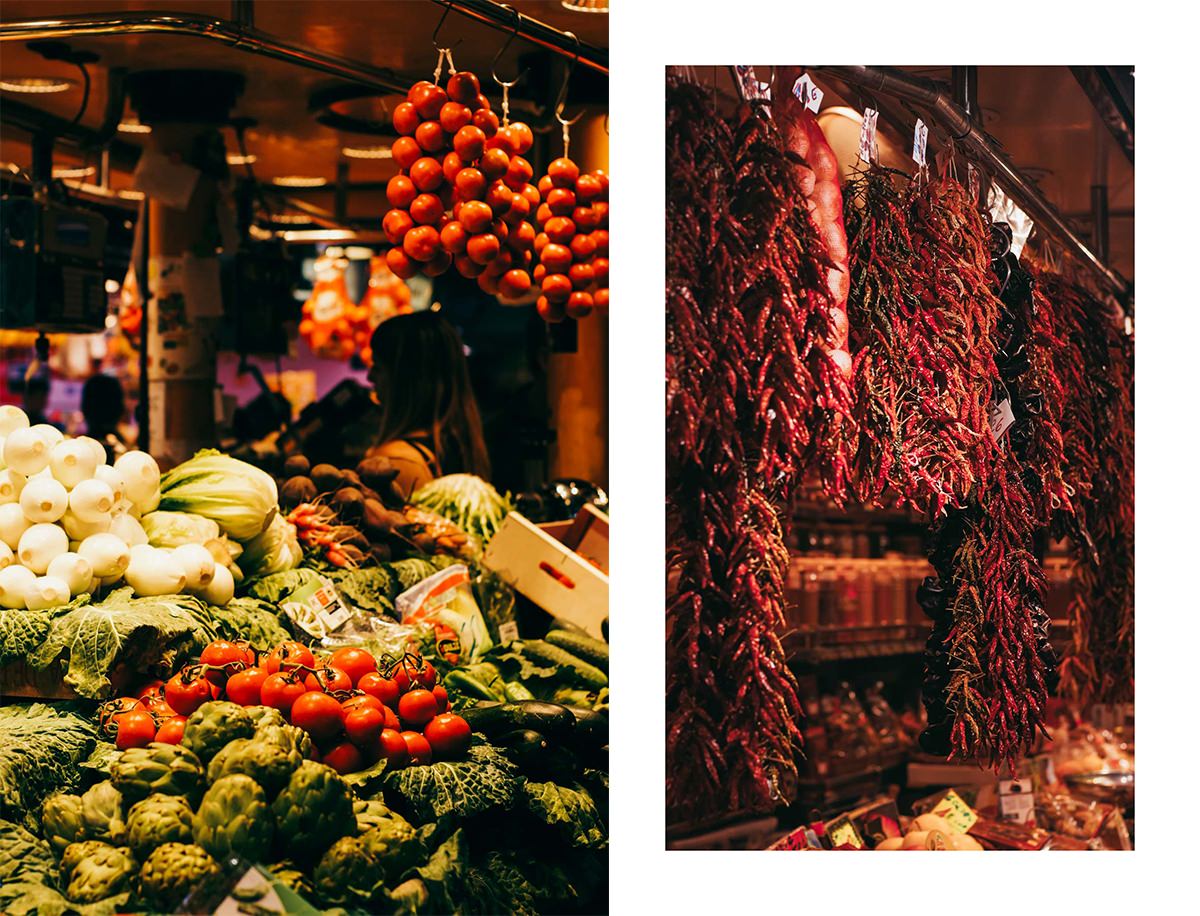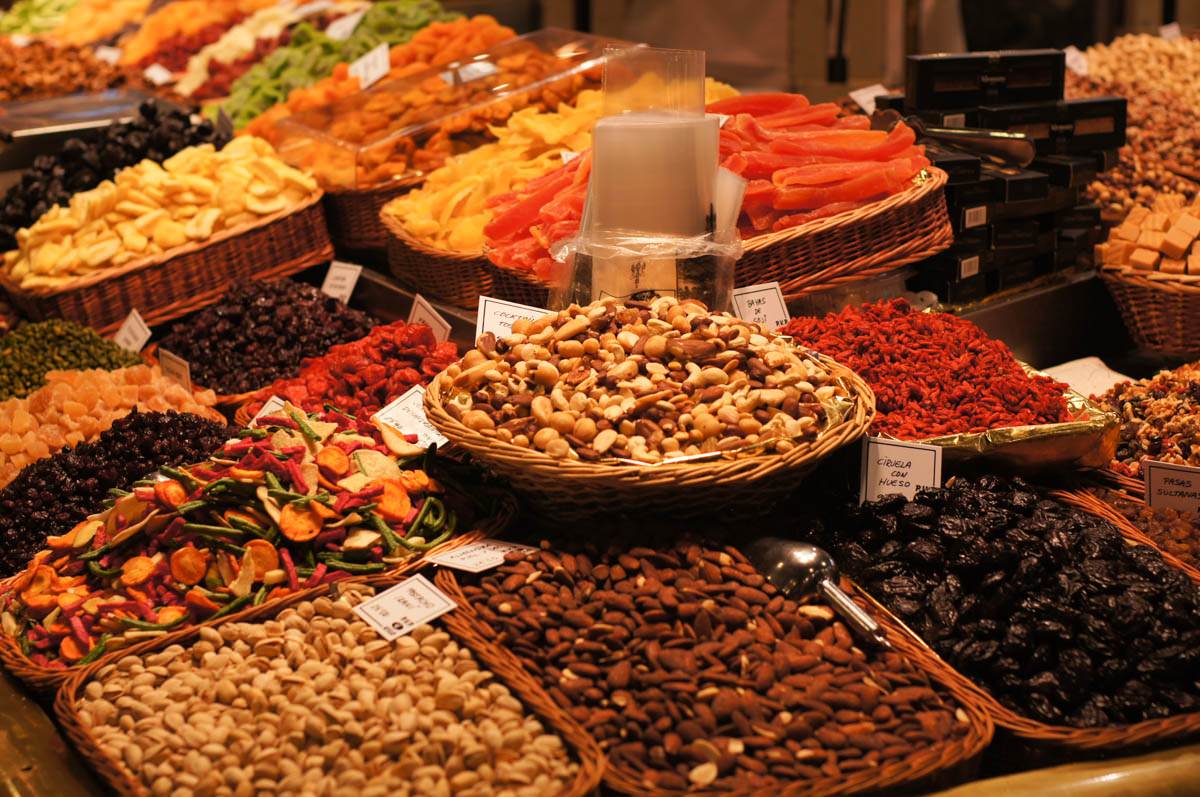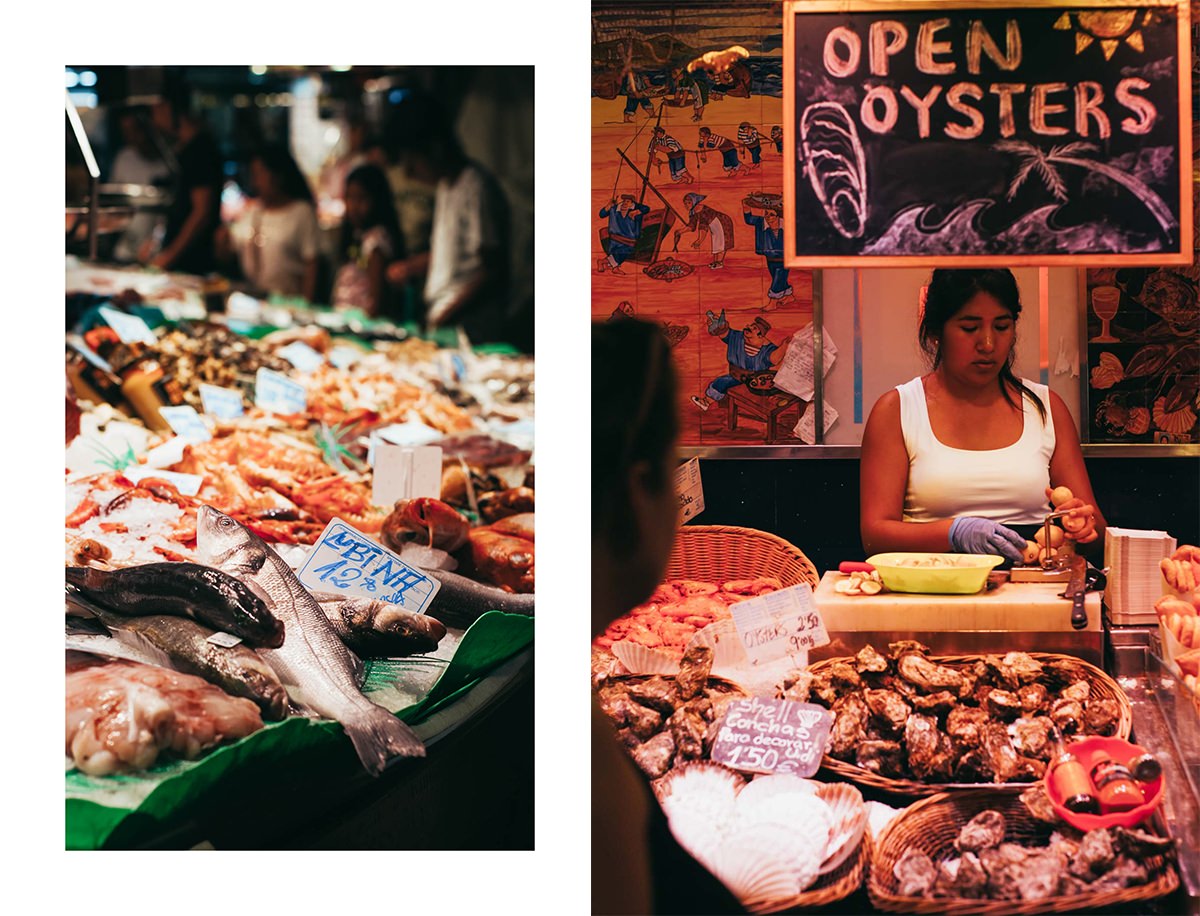 You have to taste the culture to understand it.