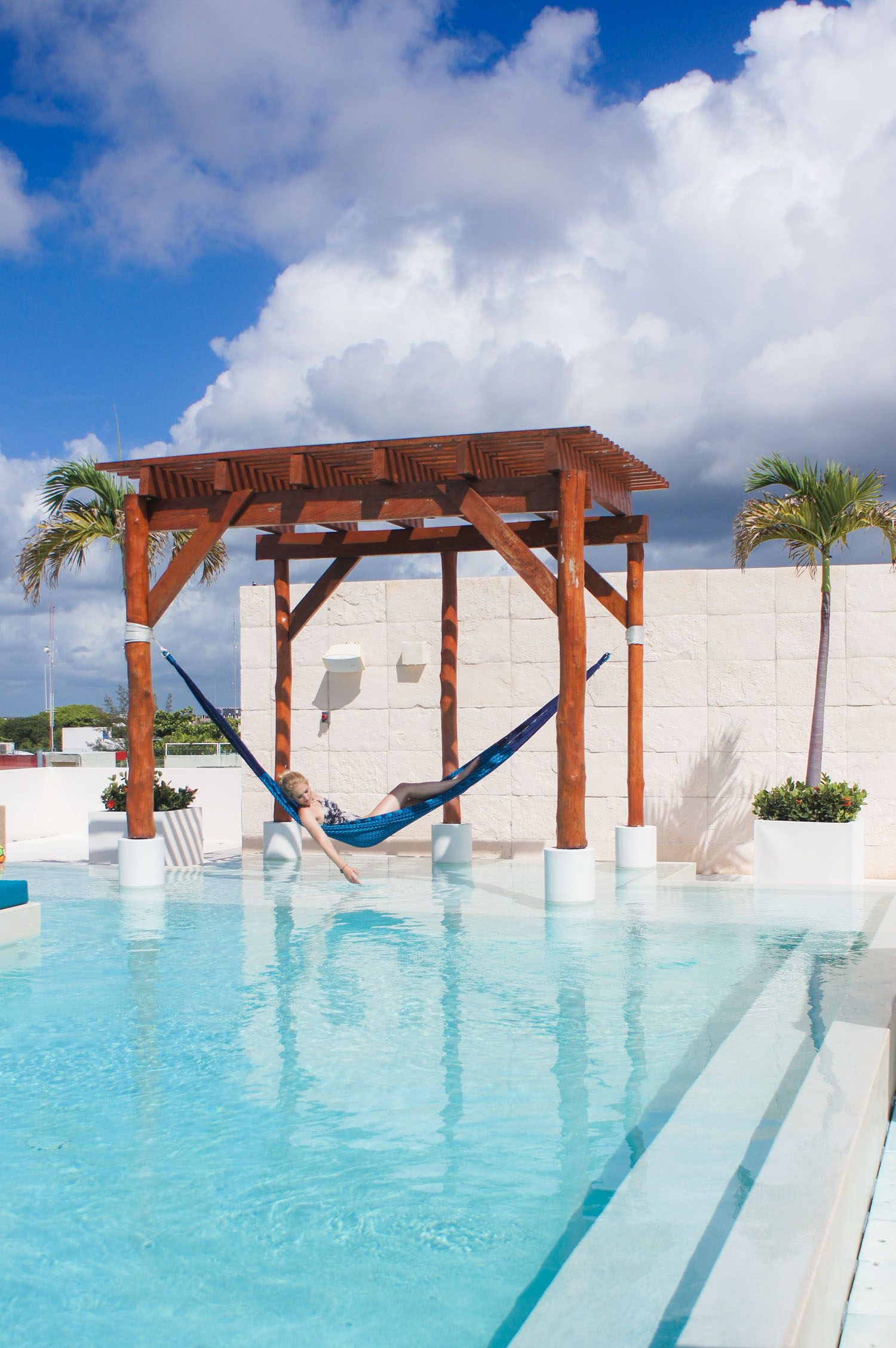 While sandy beaches of Mexico are at this point only memories, I (having a short break from school books at the moment) decided it was about time to share with you some of my travel glimpses. Getting to Mexico was quite a ride (those of you who follow me on social media know what I am talking about), our first stop immediately made me feel I am on a true vacation again. Pampering my taste buds with delicious food, relaxing in the hammock at the rooftop, soaking my feet in the Caribbean sea, shopping (of course I had to visit a M.A.C. store, as a true beauty blogger); Playa del Carmen was really good to me. Our "base camp" for discovering the city was The Palm at Playa hotel, located in the heart of the action.
Superb location to discover Playa del Carmen area
The Palm at Plaza is located in the middle of the main street, the 5th avenue, in Playa del Carmen, Mexico. It's just a short walk from the main bus station, a step away from all the action with the variety of shops and restaurants. A sandy beach is just a few meters away, basically you've got everything Playa del Carmen has to offer in the reach of a few steps. The main street is full of flavours, music, chats and laughs during the day, while it truly comes alive in the evening. Even though, the hotel still remains a perfect spot to relax and chill.
The magnificent rooftop with the iconic hammock
The Palm at Playa is known for its hospitality, attention to detail and superb service. However, its main feature is definitely the magnificent rooftop with the infinity pool and the iconic hammock. There you can sip cocktails, enjoy the spectacular view, visit their spa during the day and have a gourmet dinner in the evening (or a poolparty on Saturdays). While the rooftop is definitely the main selling point, the rooms are spacious, clean and stylishly decorated, delicious breakfast in their modern Mexican cuisine restaurant keeps you going for a good half a day. We started our Mexican adventure in The Palm at Playa with style.