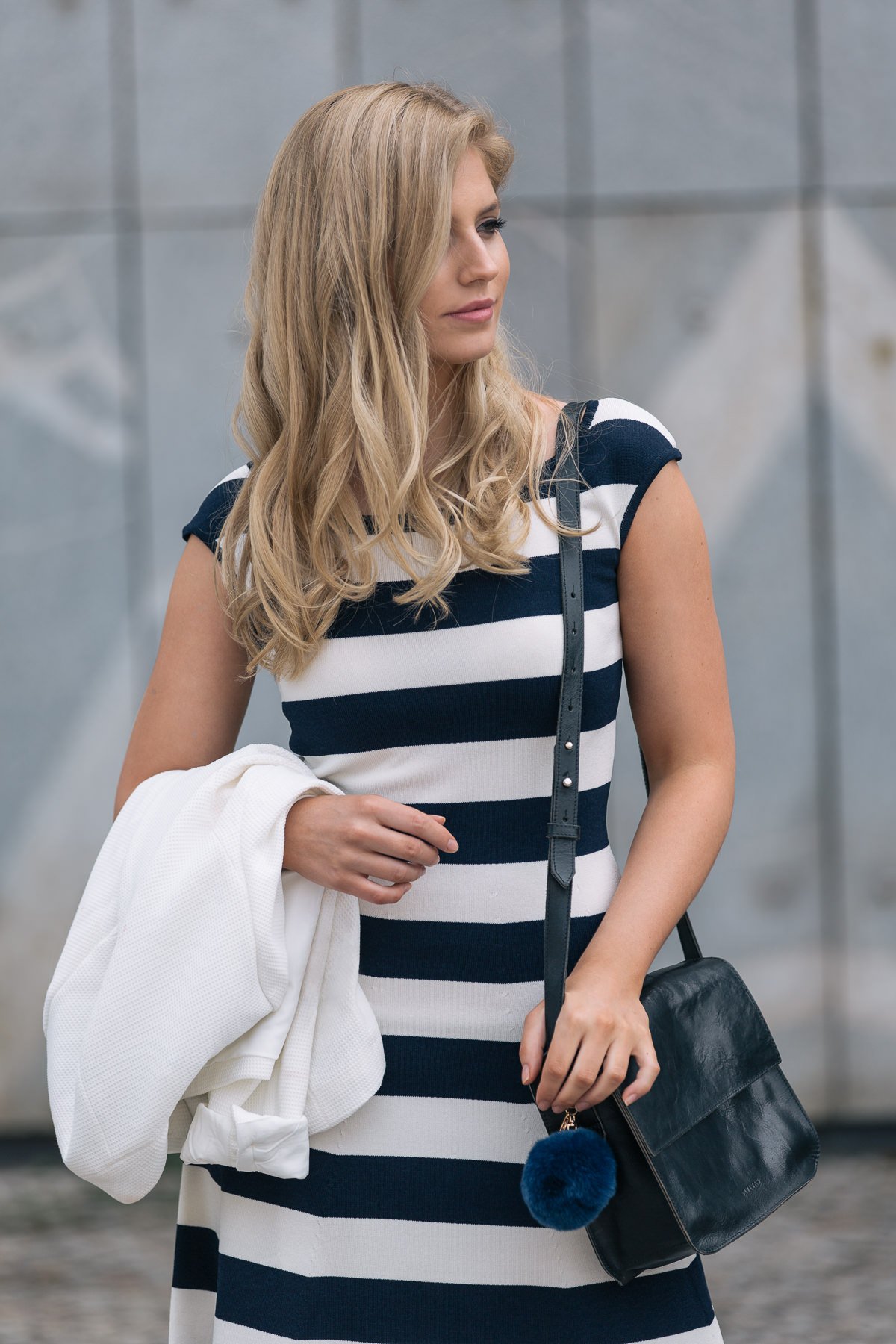 Stripes can be tricky to wear for sure, but on the other hand can be used as means of figure adjustment (optical illusions) – they can make your figure look slimmer and even hide those (in your eyes) problematic parts of your body. Today they are considered as neutrals, you can wear them in different styles for variety of occasions. Though they are chic and simple, they can be easy to mix and match, but on the other hand quite tricky to work with, especially if you are not comfortable getting some extra attention. I've gathered some tips and tricks on how to wear stripes in order to look as good as you deserve:
Horizontal or vertical?
That's a tough one. Horizontal and vertical stripes have different tendencies. For years, we were told that vertical ones are more flattering and we should avoid horizontal. Today, after some serious research the fashion experts have come to the conclusion that this is actually not the case. Horizontal stripes will make your body slimmer, while vertical ones can widen your body. That doesn't mean you should toss away the verticals and never buy them again, just take that into consideration.
The wider the stripe, the bolder the statement.
Keep in mind, if you wear wider striped clothing, you will attract more eyes, get more attention. They are bolder and definitely a statement wear. Pick thinner stripes for pieces that you don't want to stand out so much (like a business appropriate shirt) and fashionable pieces in bolder ones (like a cocktail dress).
Are they for anyone?
Technically yes. You can wear whatever you want (all the stripes you can get), if you fancy and feel confident. Overall the wider striped clothes are not the wisest choice for plus-sized women, however that doesn't mean you should avoid them completely. They can help you look taller and slimmer, with the wise choice of a clothing piece depending on your body shape. Extra note: Avoid striped bottoms, if you have a pear-shaped body.
Black and white + navy blue and white
The safest and chicest stripe choices are definitely combinations of black and white or navy blue and white. It's always wise to pick a colour combination of the lighter shade (preferably white) and a darker one. Embrace the nautical chic (as I did) or pick a Parisian inspired black and white striped top with jeans and a red accessory.
Remember: Always have fun with fashion. Wear to entertain yourself.
outfit:
Marina Yachting dress
Promod blazer
Guess pumps (Mass store)
Viva's Leather Goods crossbody
Perla faux fur pom
YSL Rouge Volupte Shine lipstick (47)
photo: Domen Blenkuš