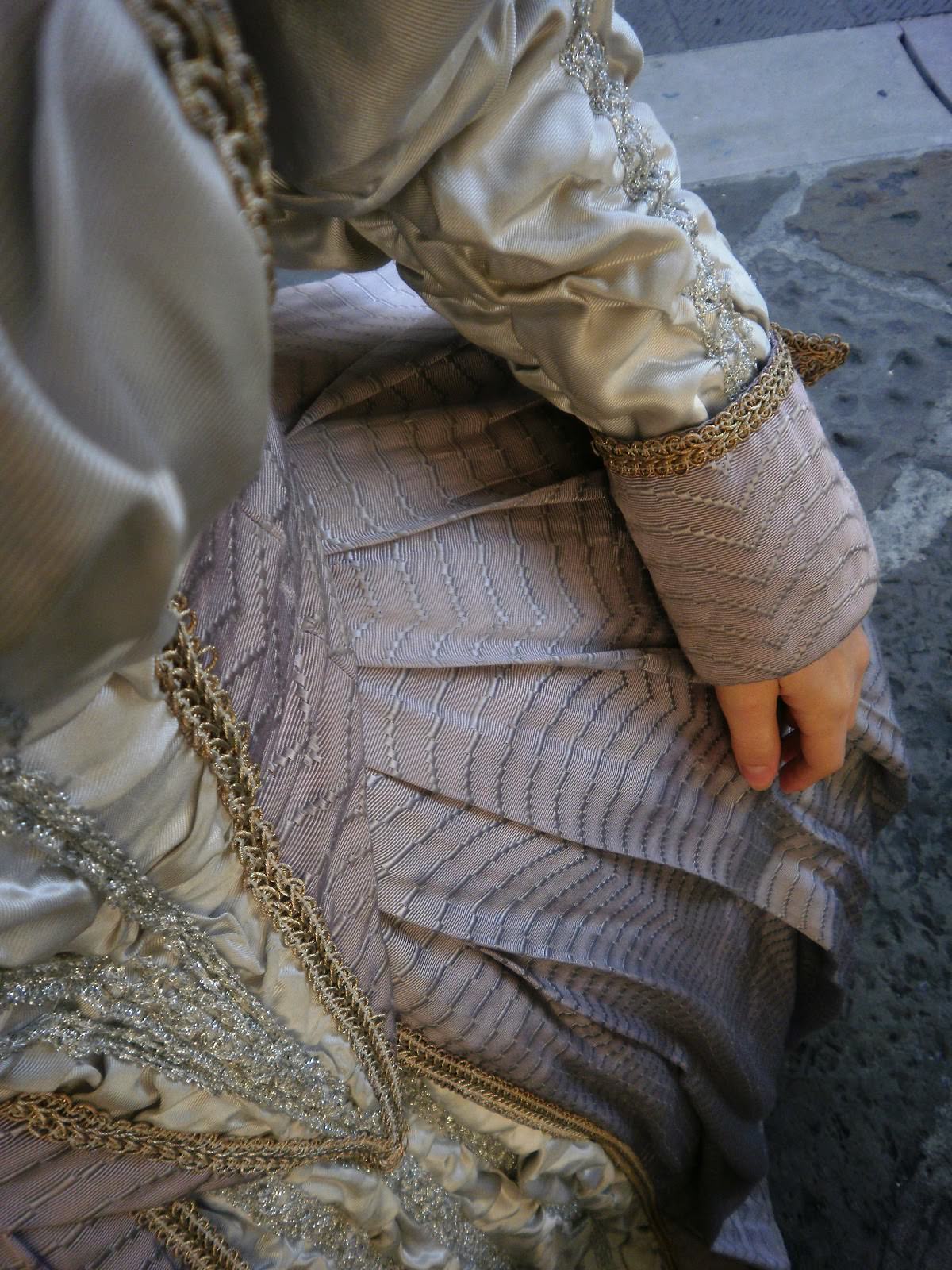 I wanted to share with you some of the photos I took during the shooting for Danica Butter Cookies commercial. You might find them interesting!

I was a long day, which started at 4 a.m. We were filming a commercial for Danisa Butter Cookies in City Hall of Trieste, Italy. I'm sure you all know the iconic cookies and "cans" which we often reuse for collecting buttons or sewing kit. We have two old ones at home. I'm sure some of you have at least one lying around. We went there with Studio Arkadena team; producer was from Malaysia, because the commercial is going to appear in his country, the theme was royal dinner placed in the era between the end of 18th century and the beginning of 19th.
It was working day like any other.  Make-up and hair. Some waiting.  Getting into costumes.  Preparations.  At last few tryouts and finally filming all the scenes.  Food and drinks were available all the time (not a regular feature in most of the cases) and were really delicious.
Make up was minimal, even no mascara and nail varnish! But hairstyles were extreme including tiaras and other accessories. The producer wanted to have as many blond women as possible. I guess Asians have some special fetish for blondes. Dresses were like hairstyles – rich and really complicated, with crinolines… Anything but slender around the hips.
Yes, I am tired, and I ate a lot of cookies today! But happy and anxious to see the result.