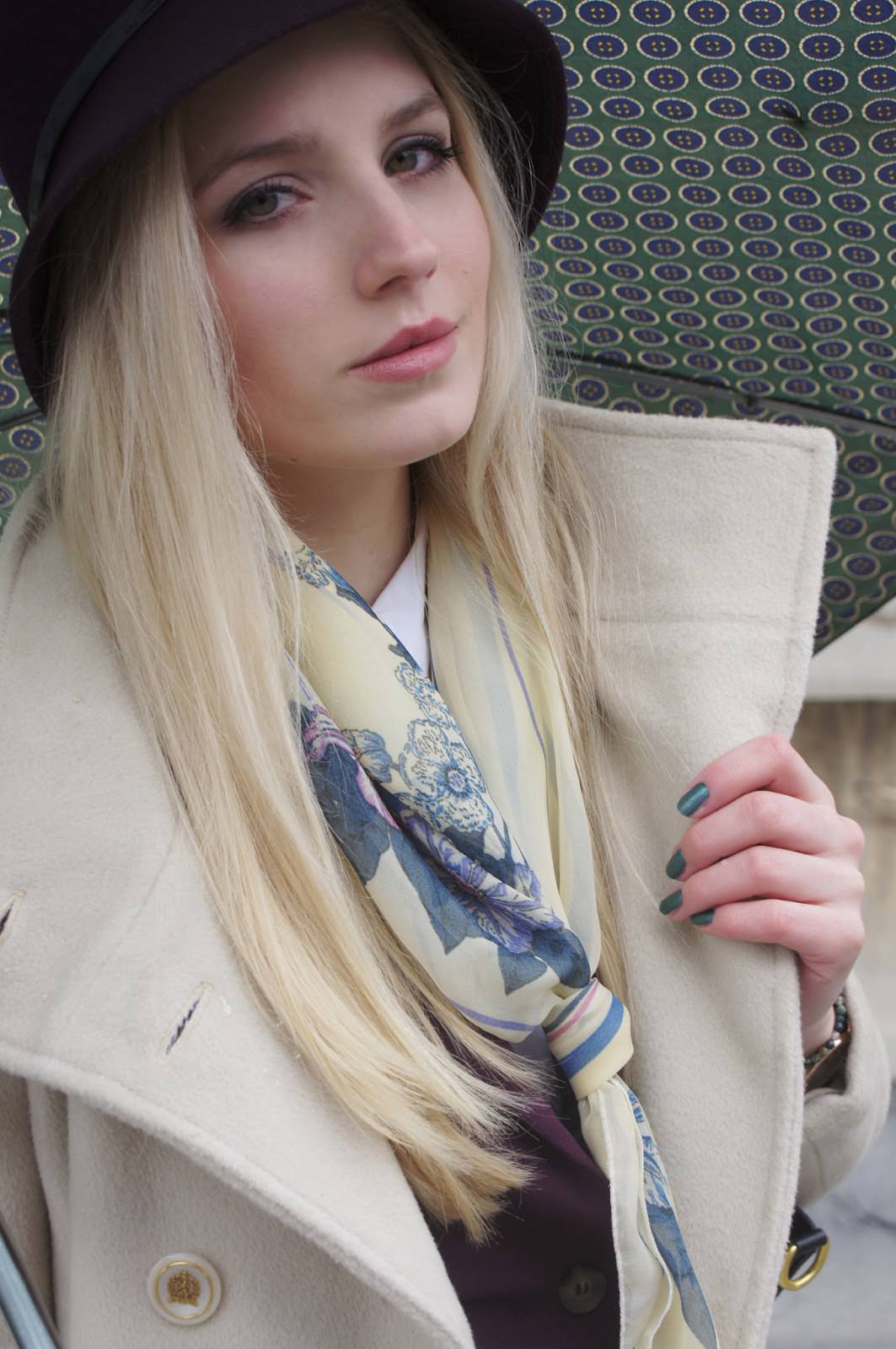 I'm really sick and tired of bad weather, I'm repeating myself, I know, but I can't help it. Constant snow or rain and low temperatures (plus studying and working) mean no proper time for any outfit photoshoot. I started my blog in October, so I haven't really got the chance to explore and enjoy nice conditions. So, please Spring come to our little land! I need you!
I'm usually not in the best mood, when it rains, I don't like getting wet and all the humidity really annoys me. Therefore I always hide under a big umbrella and wear waterproof shoes. These rubber gum boots have really come in handy in this weather. They also go great with almost any outfit! A few posts ago I was writing that blogging and making outfits is all about mixing different pieces together. I'm truly happy when I manage to combine affordable ones with those more expensive into an outfit I feel great wearing.
DON'T FORGET TO FOLLOW ME ON INSTAGRAM @ajdasitar AND
BLOGLOVIN
!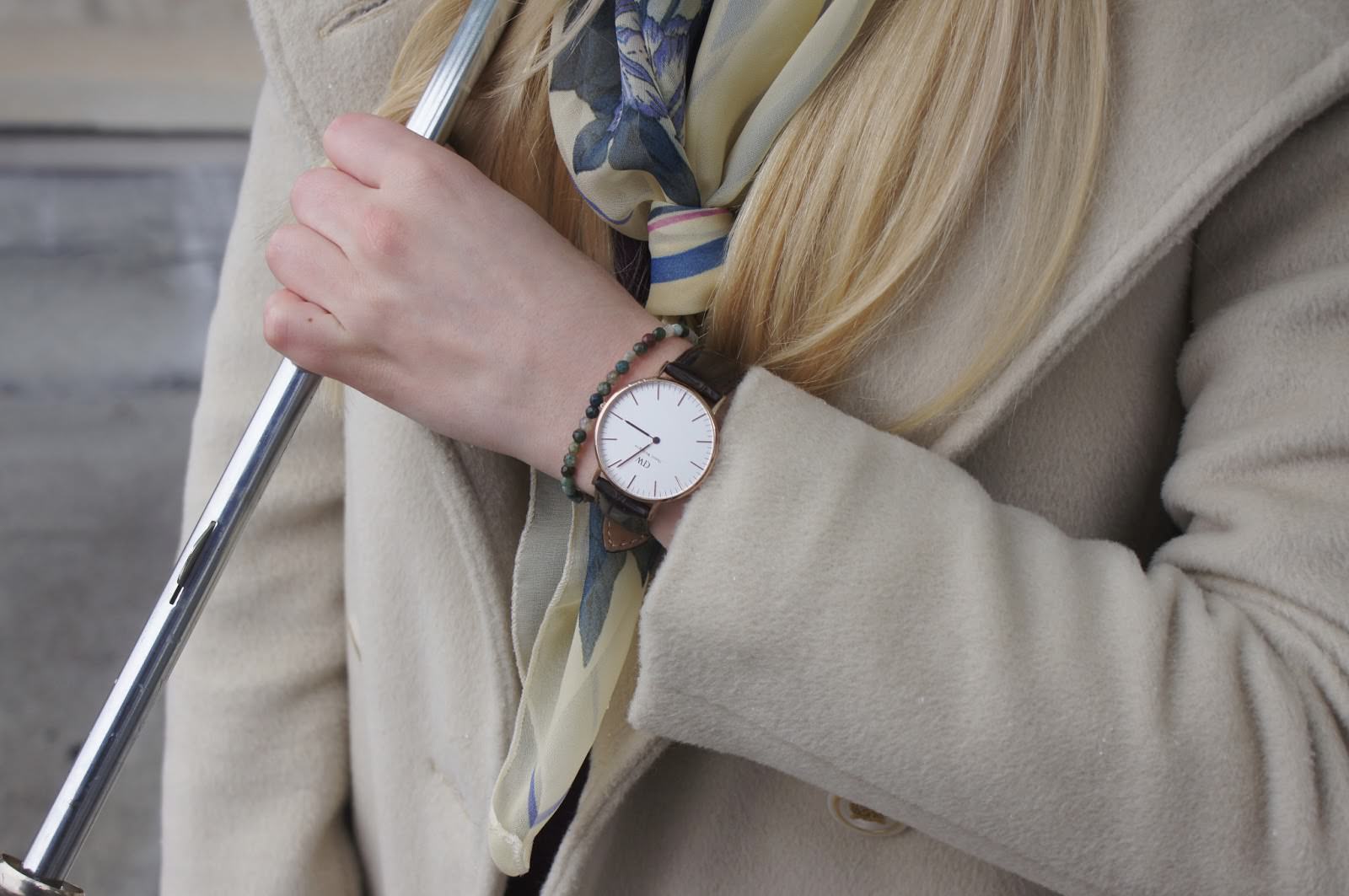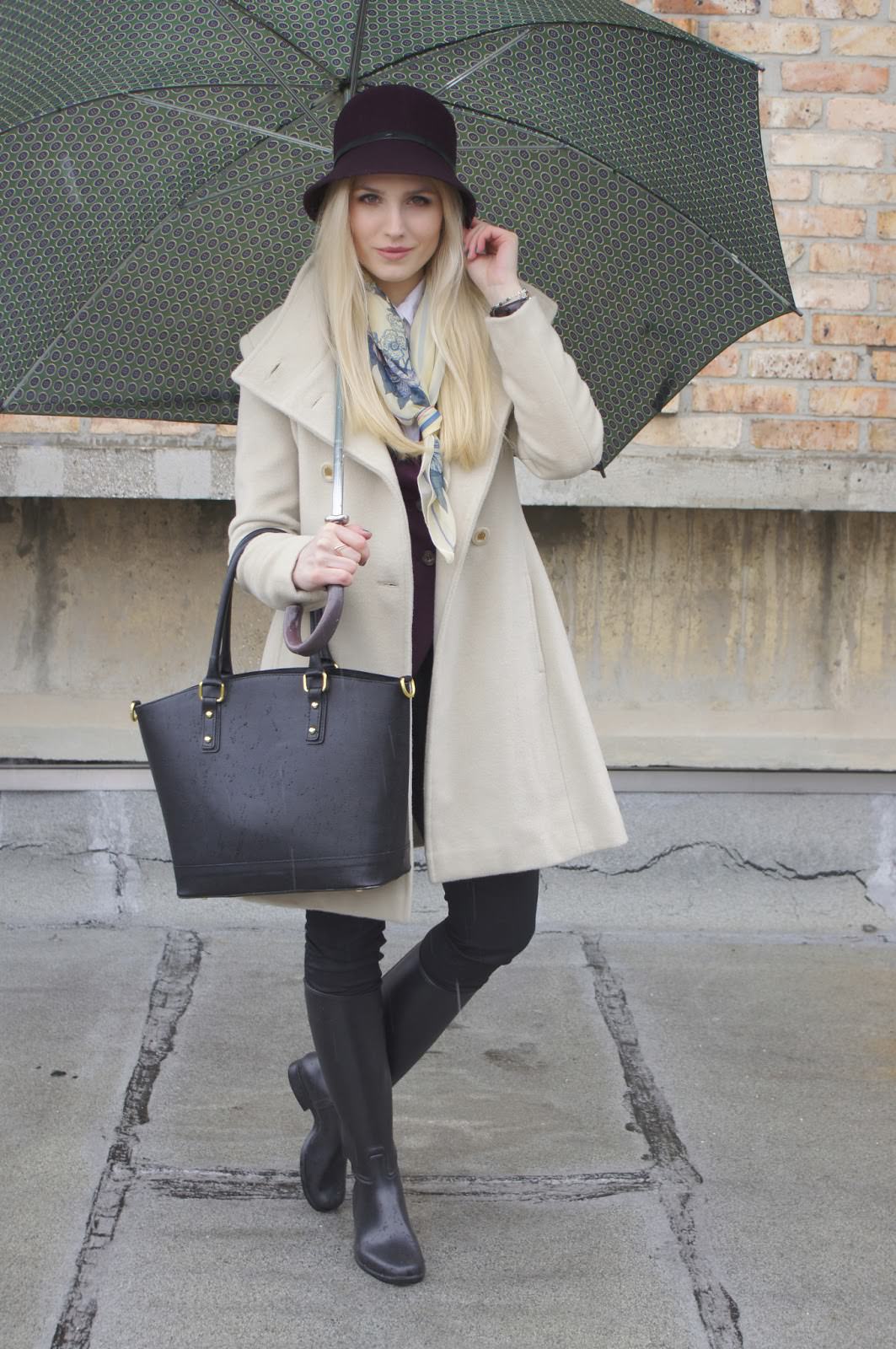 Wearing:
Versace Beige Coat
Replay Black Jeans
MaxMara Body Shirt
H&M Blazer
Borseto Leather Bag
Dav Rain Boots
MaxMara Hat
Marks And Spencer Scarf
Alimonada Rings
BunnyBeCool Bracelet
Daniel Wellington Watch
Collistar – Verde Lame Mat (69) nailpolish
LilyLolo Lipstick – Love Affair