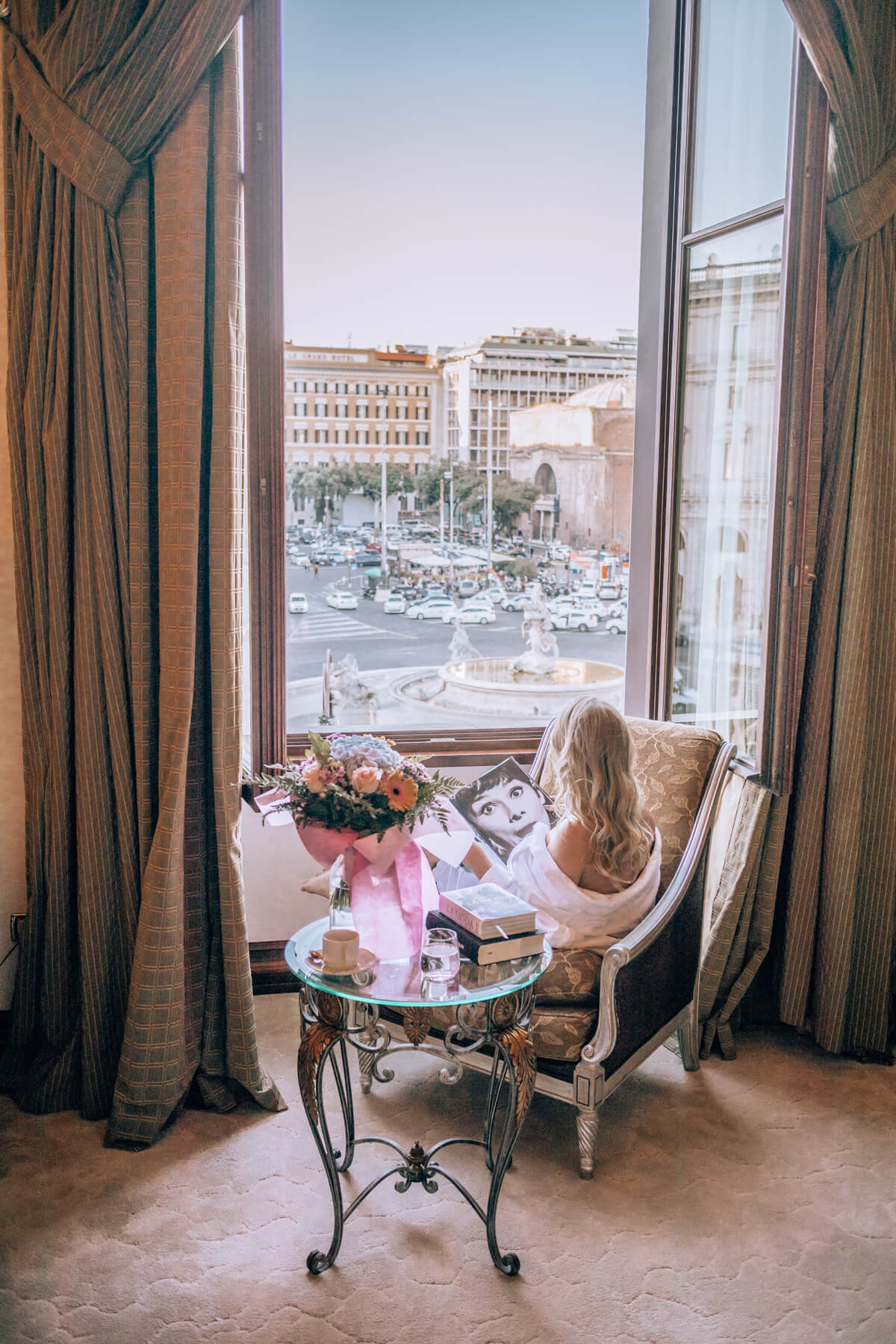 Palazzo Naiadi, The Dedica Anthology, Autograph Collection
5*****
Piazza della Repubblica, 47, 00185 Rome RM, Italy
price: from 314€ per night (depending on the season)
https://www.dahotels.com/palazzo-naiadi-roma/
Palazzo Naiadi is set in an impressive marble building, dating back to 1800s, and its definitely one of best located, spacious and the most luxurious hotels in Rome, Italy. It is definitely one of the most memorable stays I've ever had in a European capital, the whole hotel is, described with one word, "majestic". The building's foundations were suspended over the ancient Thermal Baths of Diocletian, which tells you a lot. Palazzo Naiadi's rooftop pool terrace is definitely one of the "selling" features of the hotel, it offers an amazing view of Rome and a true refreshment during warmer months. Palazzo Naiadi connects you with the soul of the past and the spirit of the present, in a city that has mastered the art of living.
At Palazzo Naiadi you will discover Rome from a different perspective – from a superb location.
This was my first visit of Rome, it was short and sweet, so I knew I didn't want to make compromises, when it came to accommodation. A Great location was definitely my first priority, and Palazzo Naiadi was definitely a great choice for my Italian adventure. It is located right next to Piazza della Repubblica and surrounded by fashion boutiques, restaurants and bars. Teatro dell'Opera di Roma and The Roman National Museum are just 200m away. The link to the main sights of Rome, such as tourist attractions and even airports (13,9km to Ciampino airport; 23.5km to Fiumicino internation airport), Roma Termini train, bus and metro station, is only a short 300m walk away. The close proximity of many main tourist attractions makes Palazzo Naiadi a perfect choice for every traveller interested in architecture, culture and history. Church Santa Maria Maggiore is only 600m away, you can also walk to the famous Trevi foundation, which is 1.1km away. You can get to Piazza di Spagna after 1,2km walk, to Forum Romanum and Colosseum in 1,3km. If you fancy a longer walk, you can even walk to Castel Sant' Angelo and Vatican or take any other means of transport, such as taxi or metro.
Our stay at Palazzo Naiadi, a magnificent 19-century neoclassical palazzo, was an unforgettable luxury experience.
Palazzo Naiadi, The Dedica Anthology, Autograph Collection hotel is architecturally made of two halves, combining 238 rooms and suites. Rooms and suites are designed and decorated in neoclassical style and have a perfect mixture of modern and historic elements. The Hotel offers a presidential suite, called The Sophia Loren Suite (which is a true private apartment), three contemporary Executive suites, while we stayed in a specious high sealing Duplex Junior Suite, where we slept on the mezzanine, relaxed at the living room below and enjoyed the piazza view. Rich brocade curtains, silk wall-hangings, luxury furniture, details in bronze and gold, marble and mahogany bathroom, stunning view – luxury, history and design combined. The Palazzo Naiadi hotel offers a wide selection of breakfast options, as well as delicious Italian and international cuisine in their restaurant – including the panoramic terrace. They will pamper your senses in their wellness centre, you can relax at their sumptuous marble lobby with high ceilings and even go to a hotel fitness center. Or take a dip in their outdoor pool. Sounds like a dream? It is a reality at Palazzo Naiadi.
Palazzo Naiadi hotel is a perfect choice for travelers seeking luxury accommodation with a location, that makes it easy to explore Rome's cultural and historical landmarks.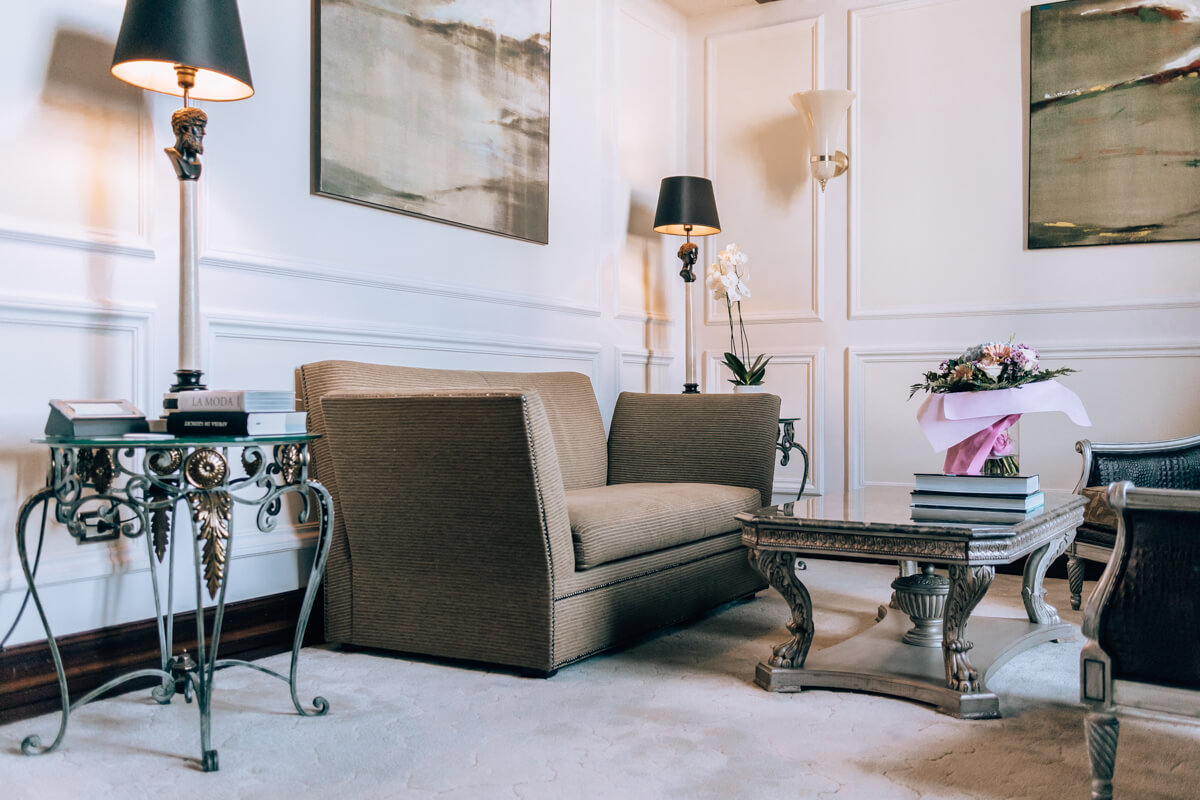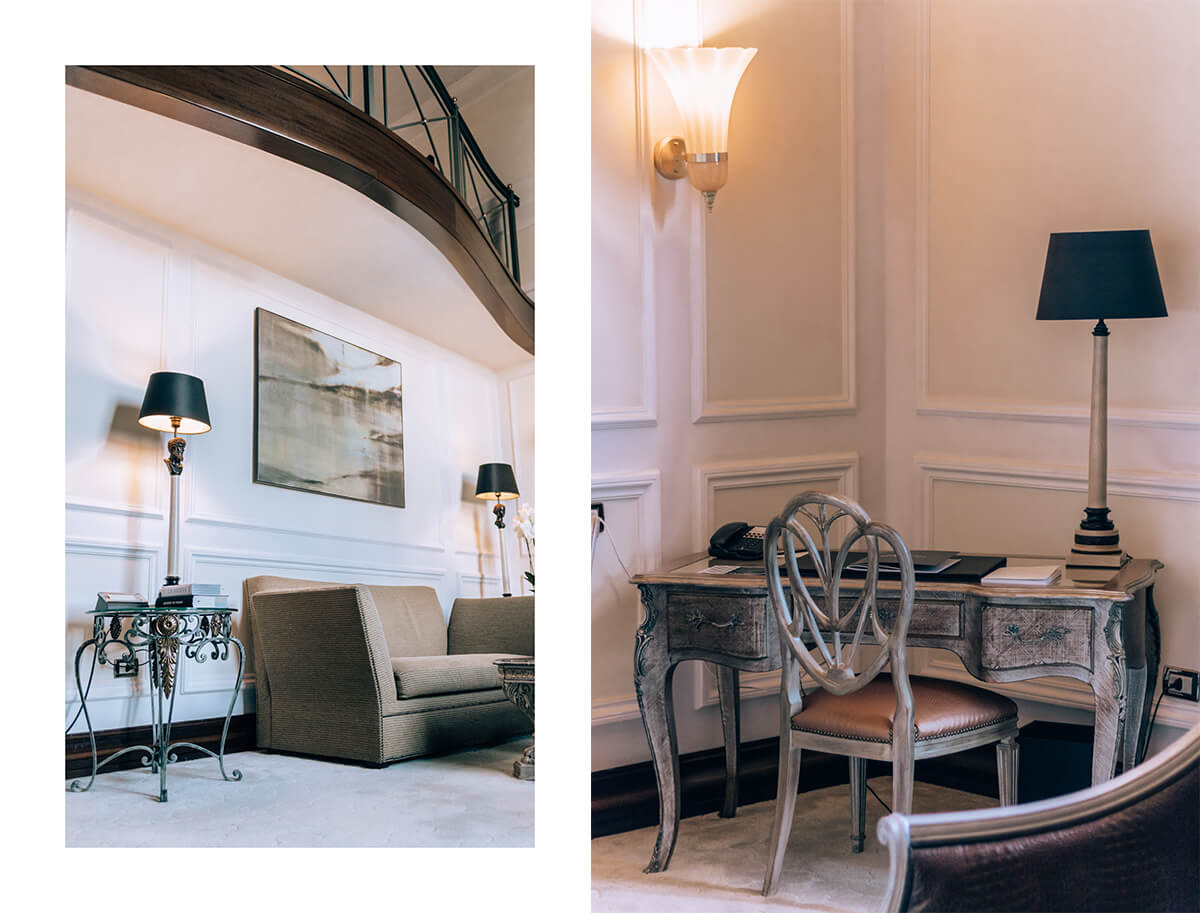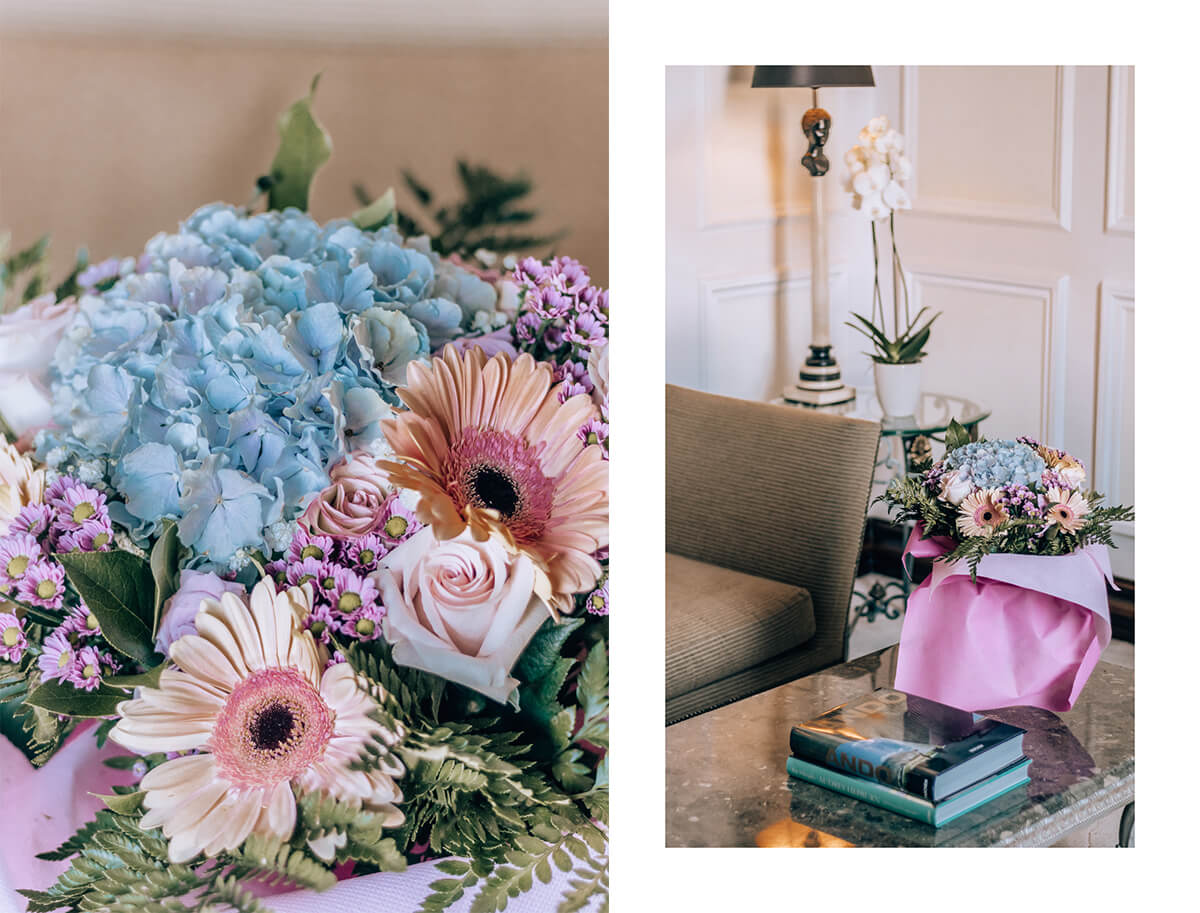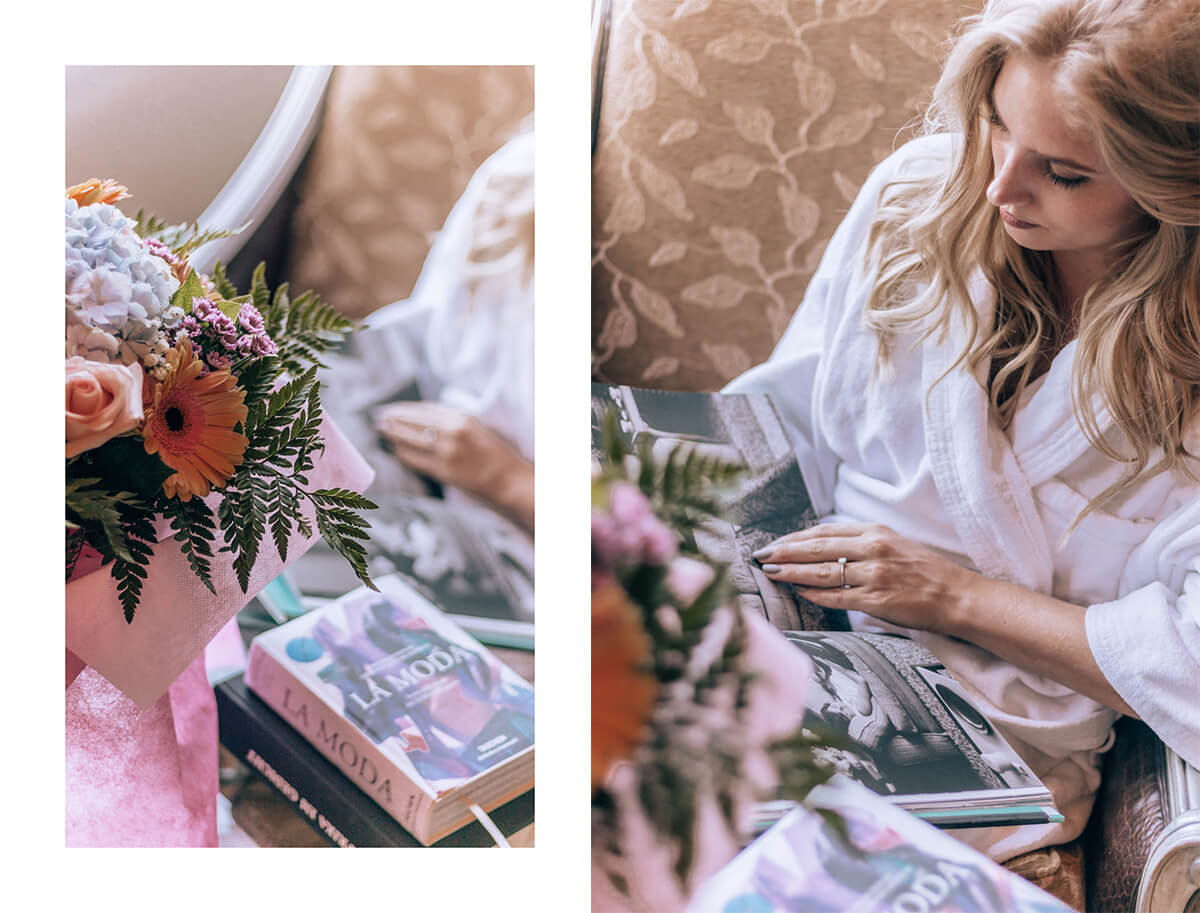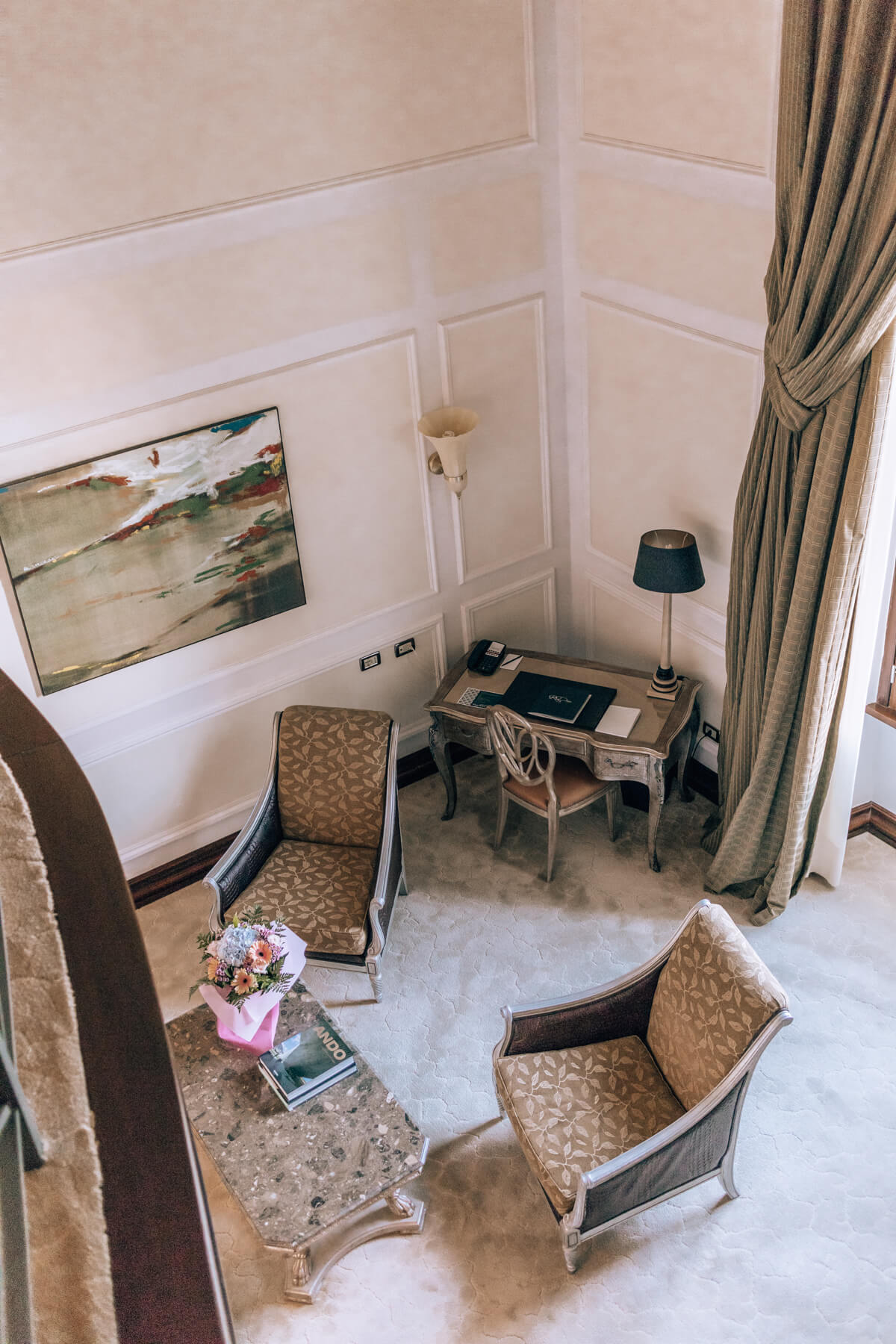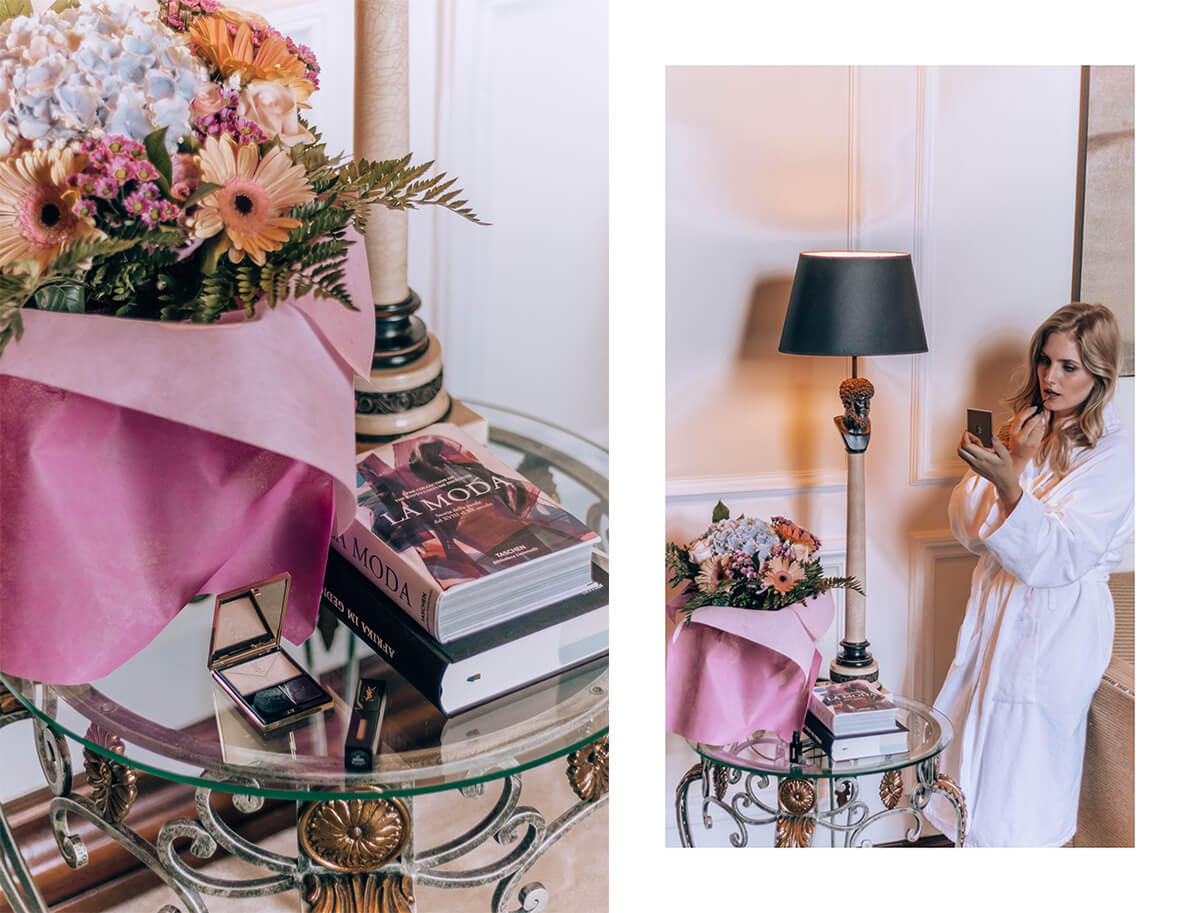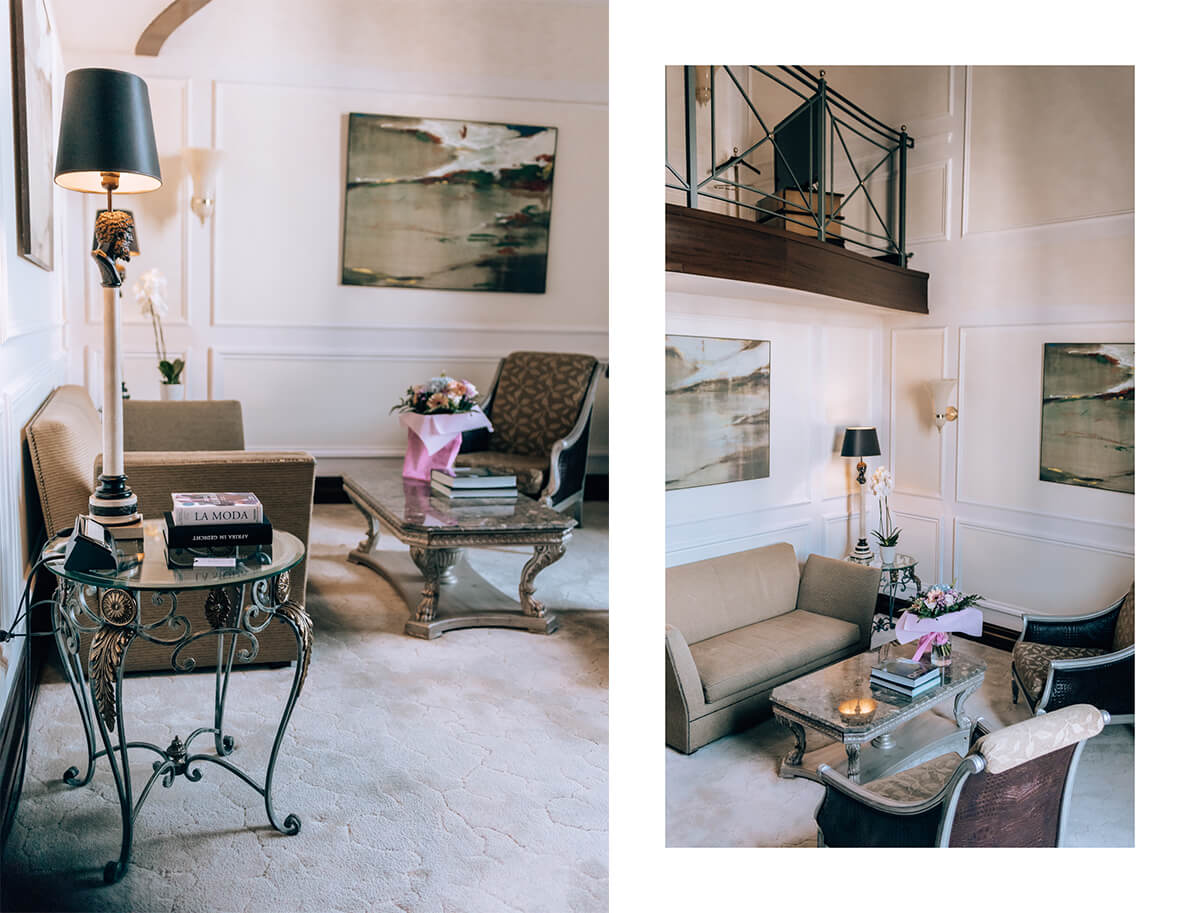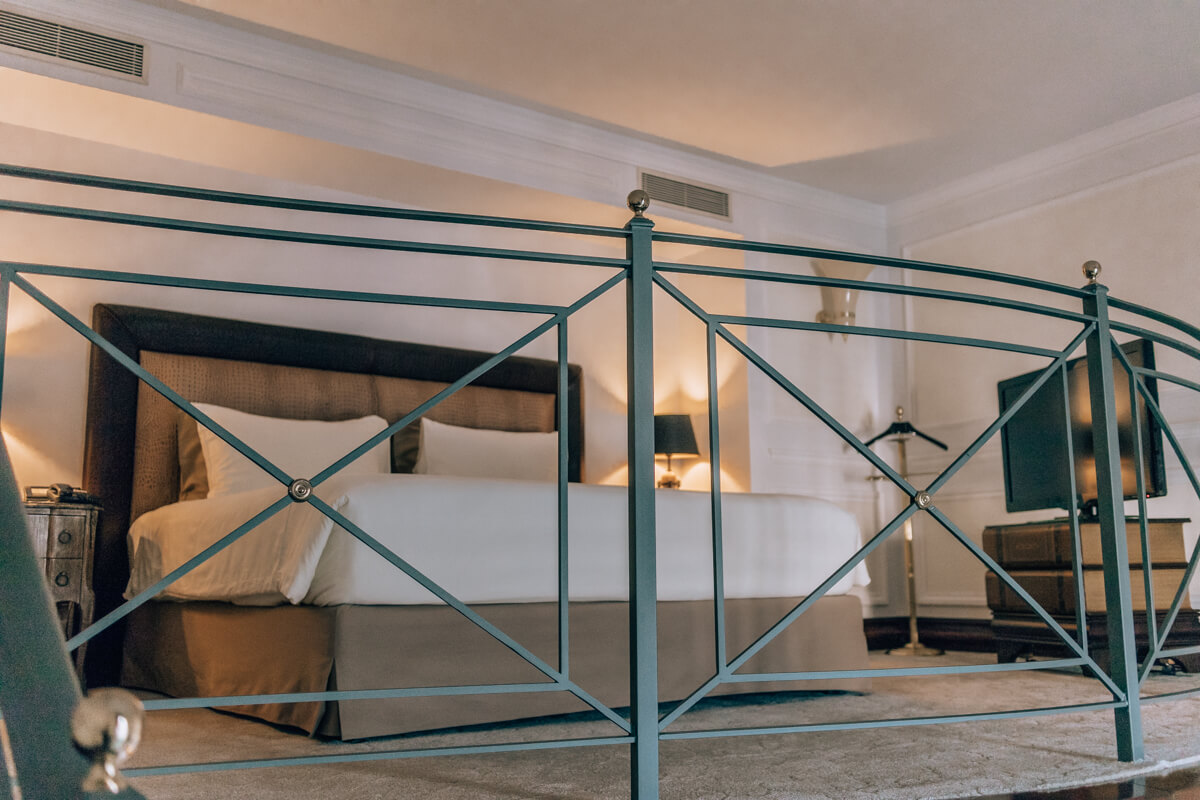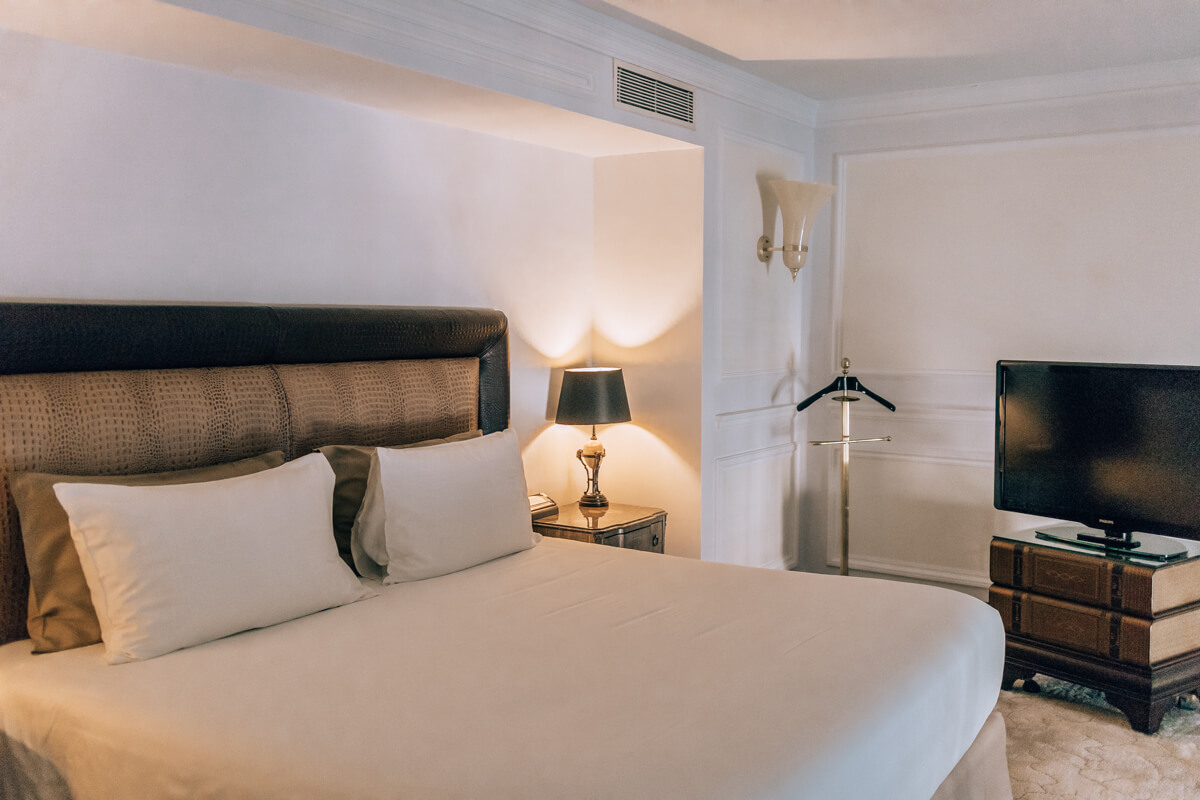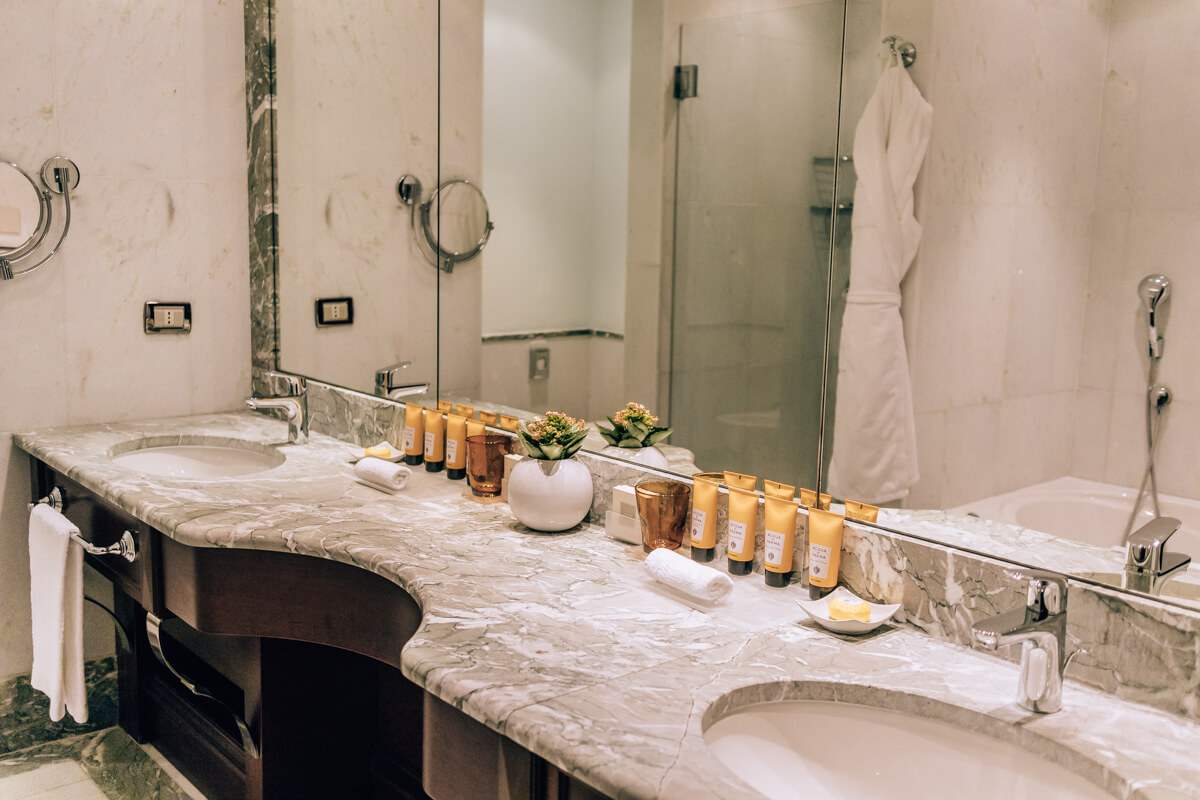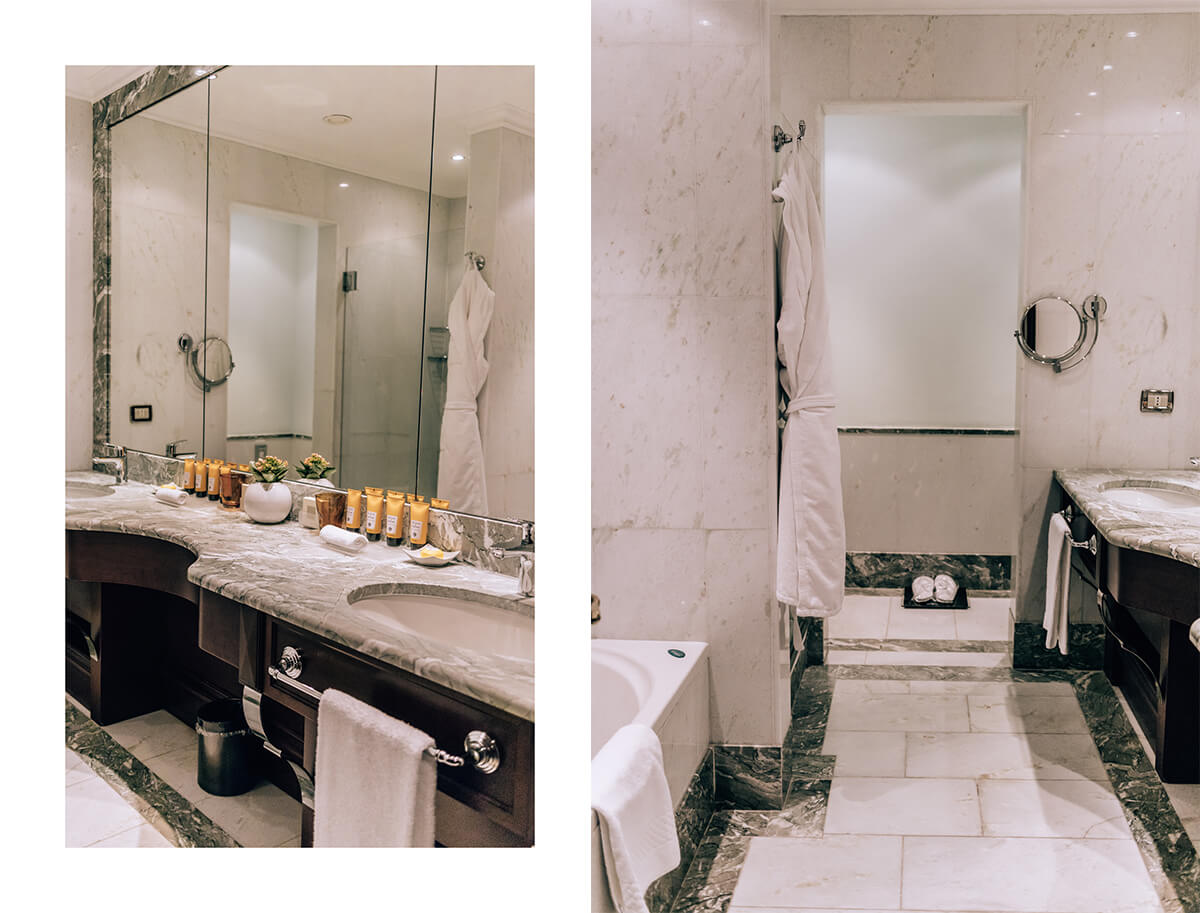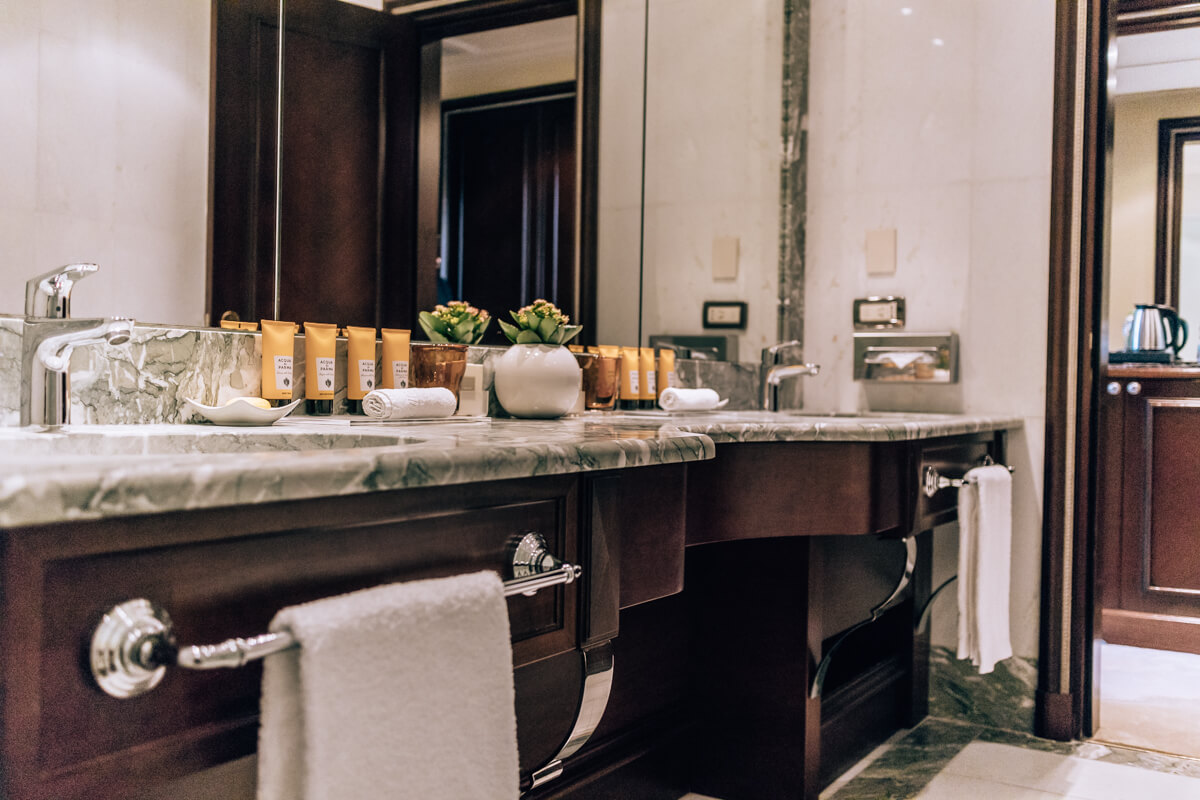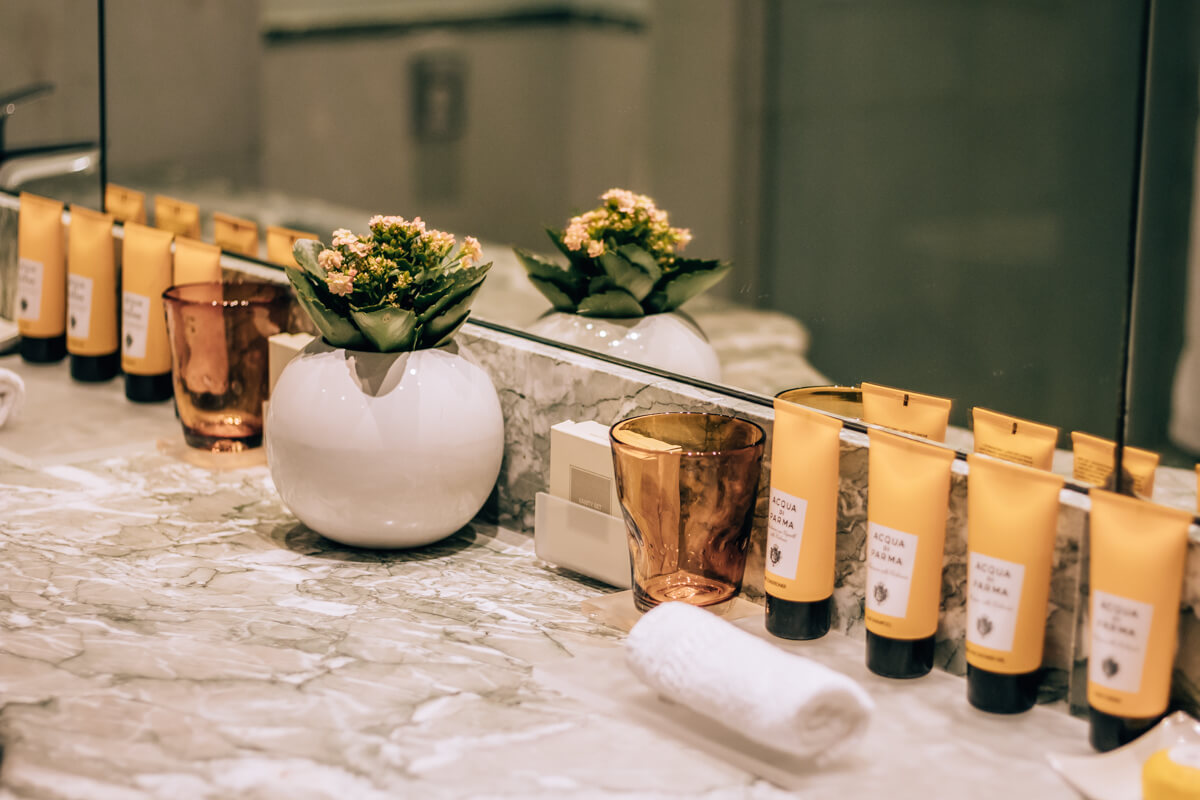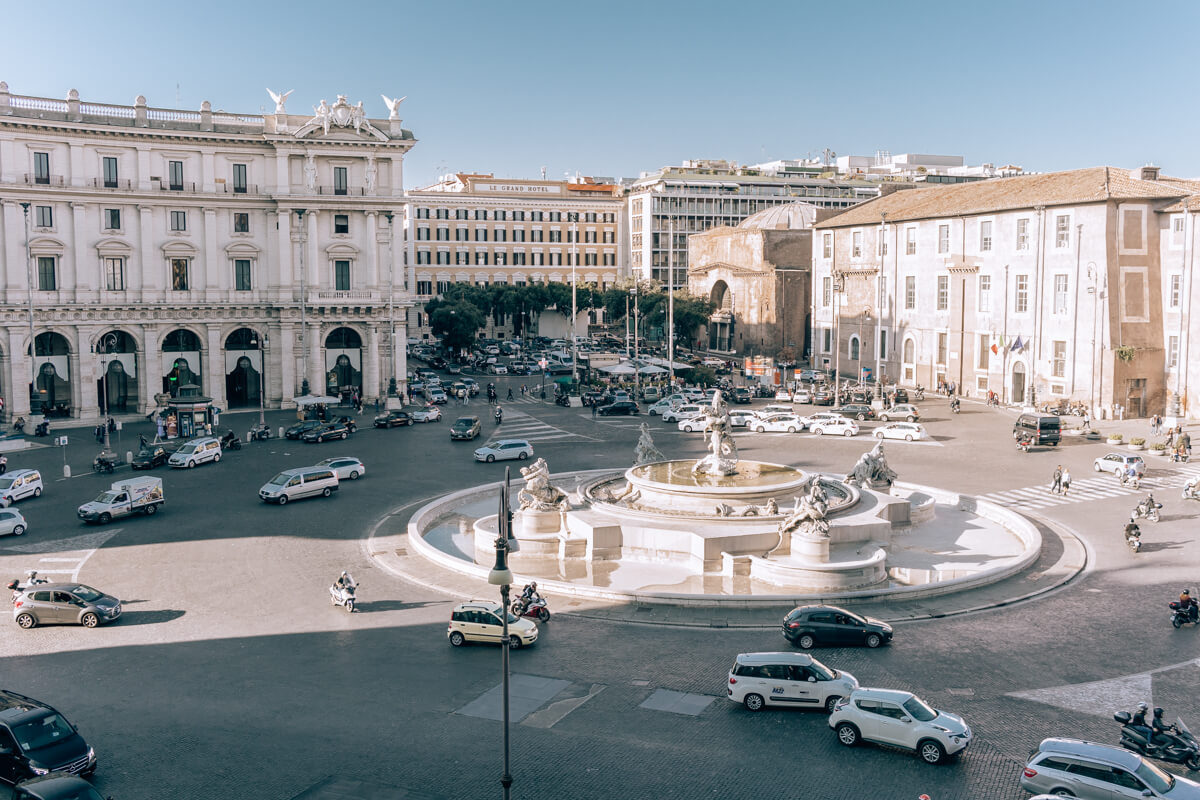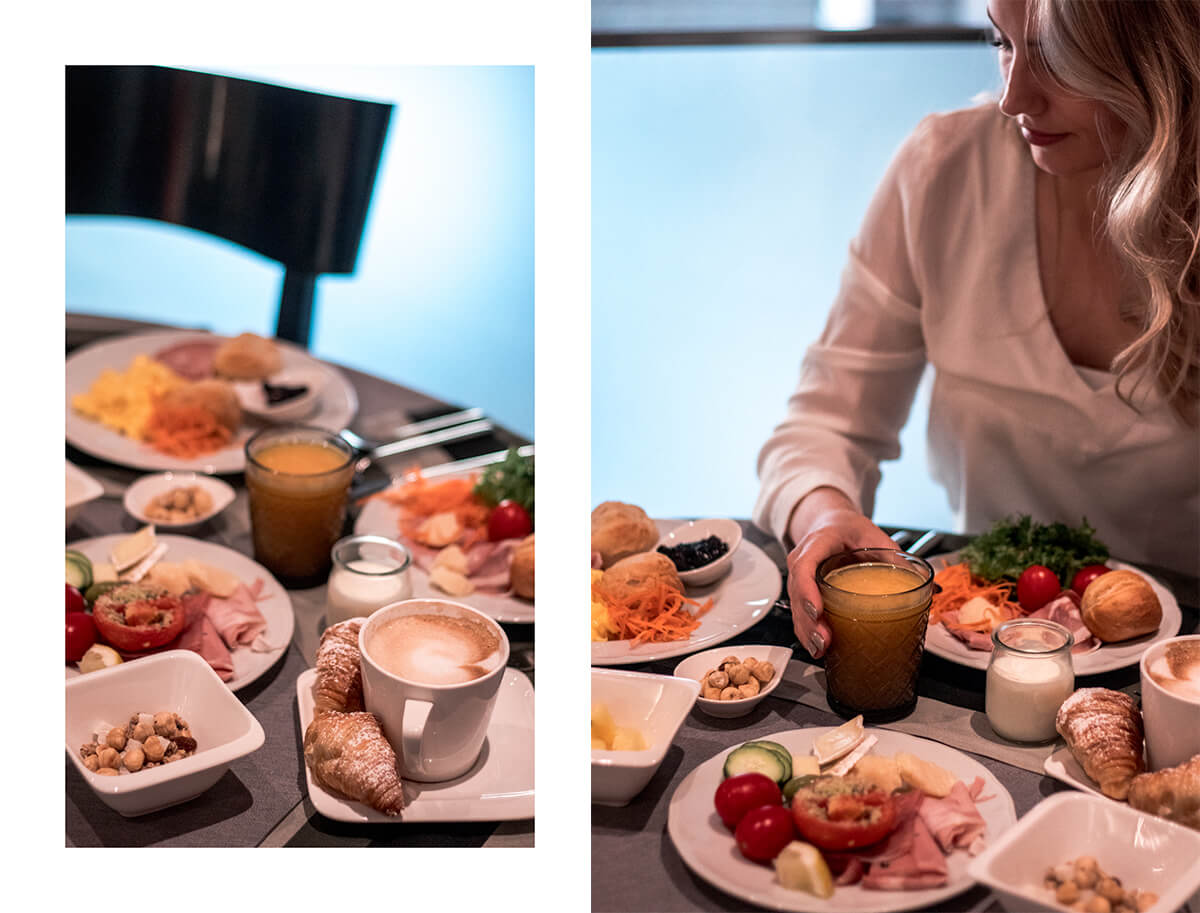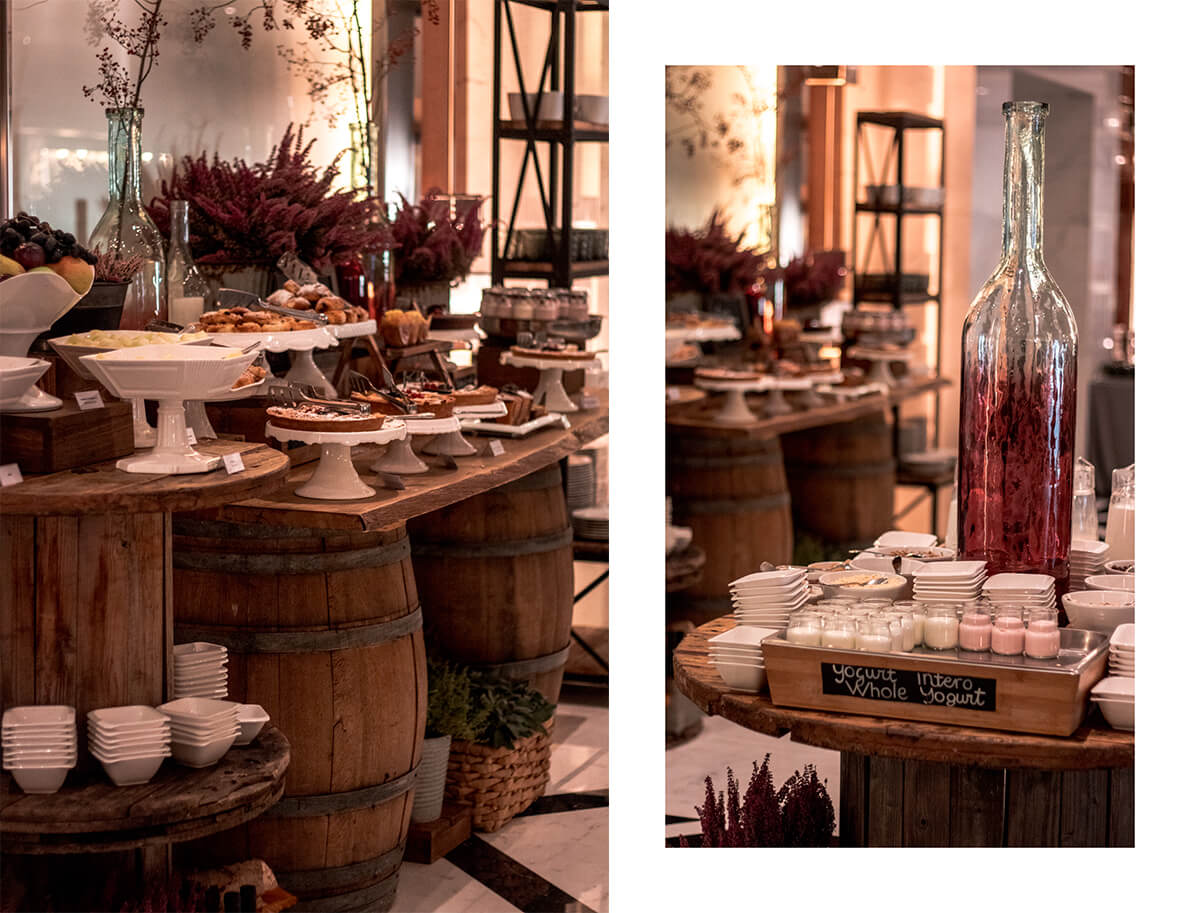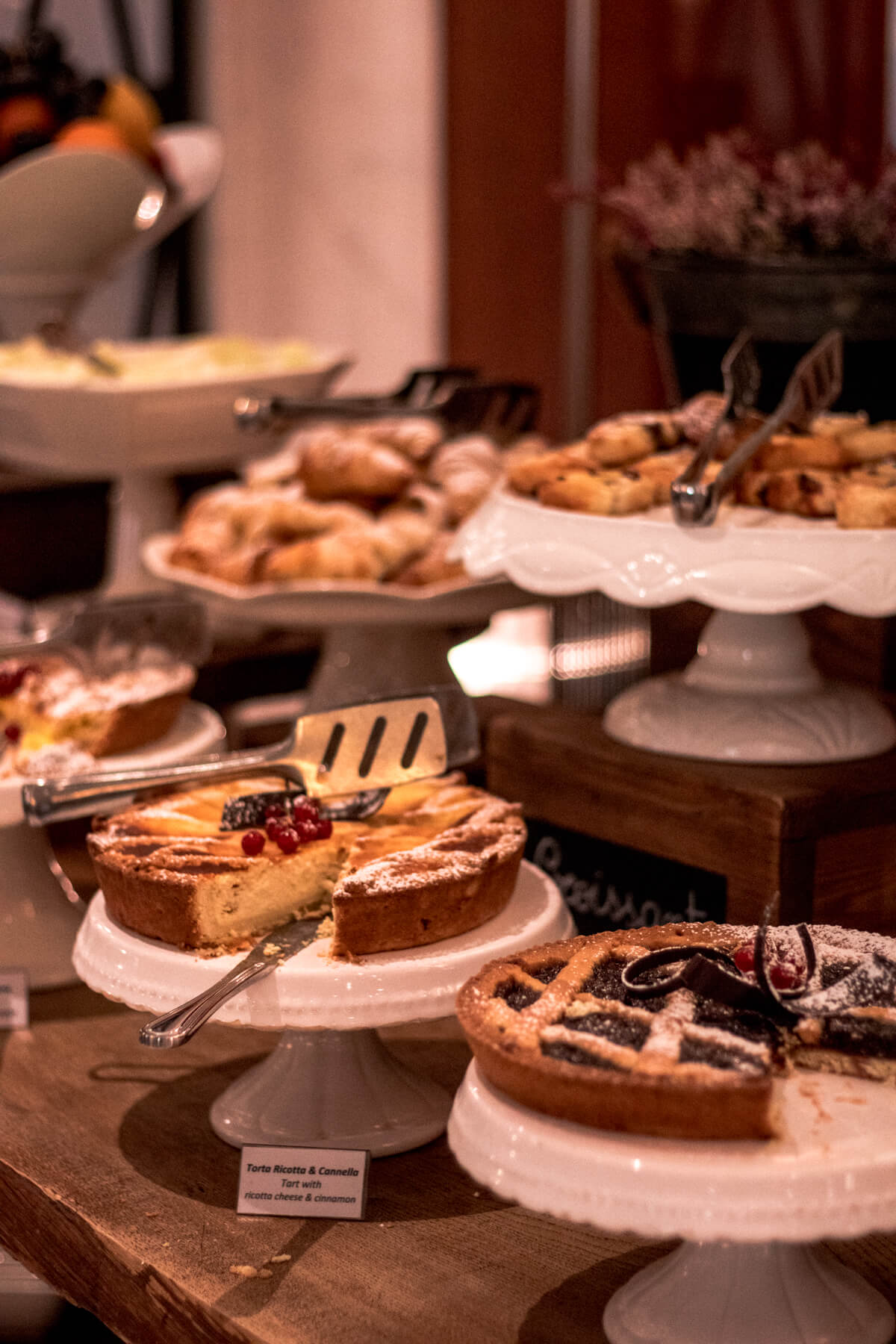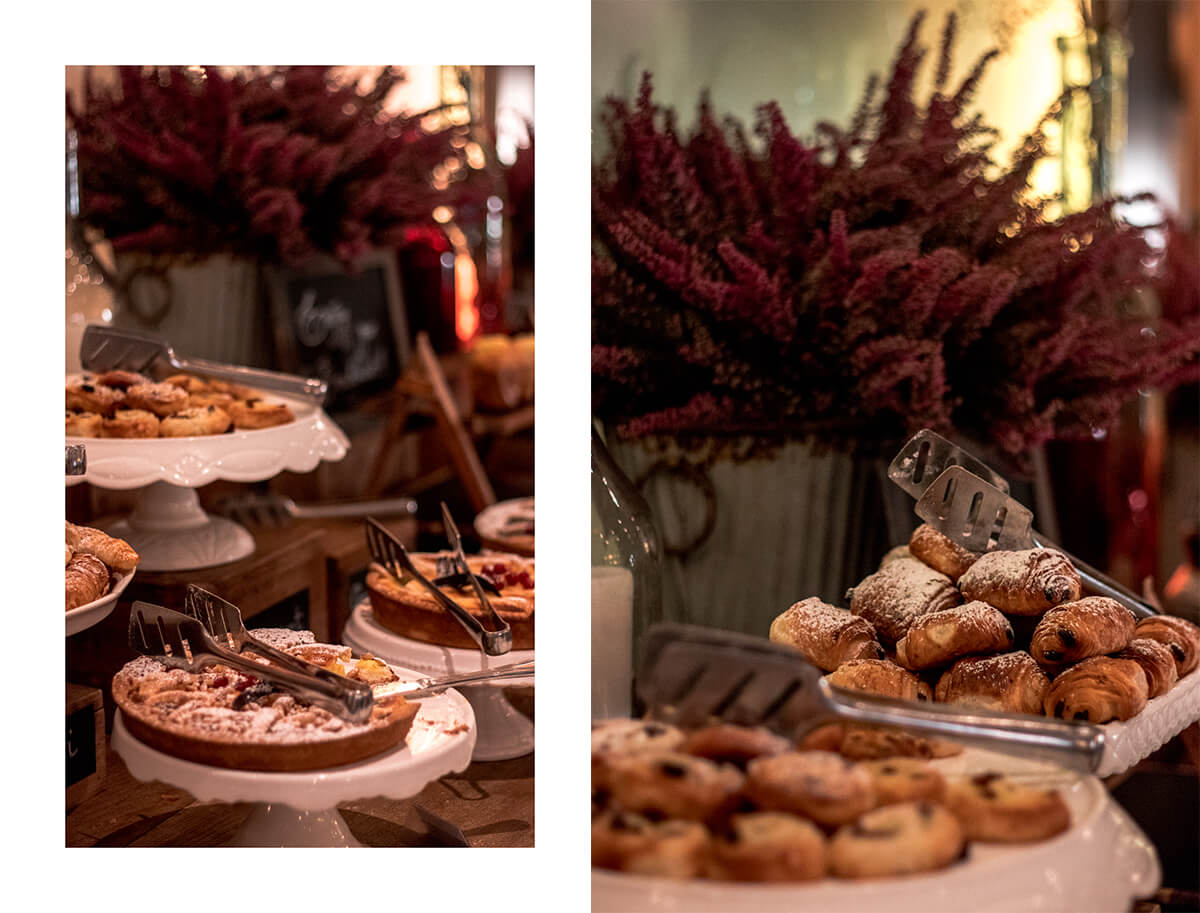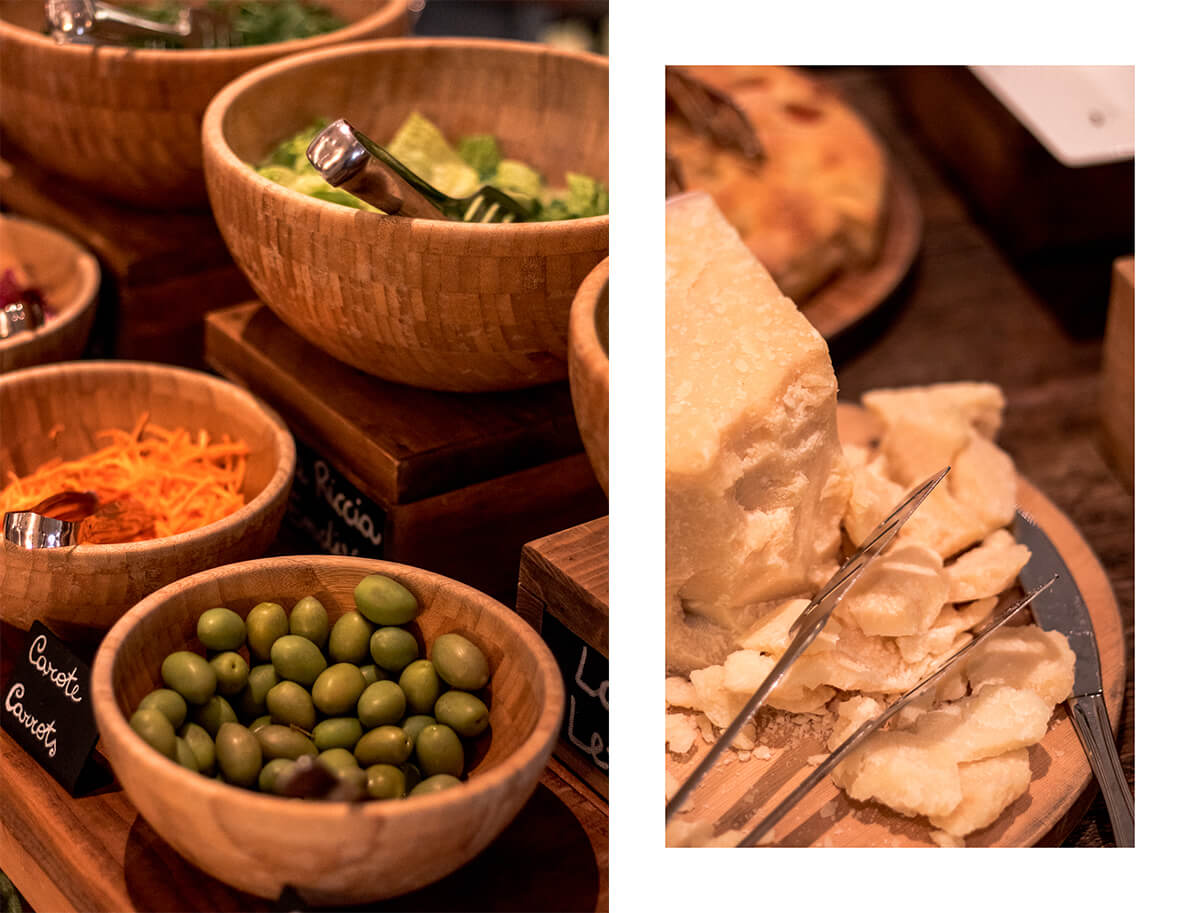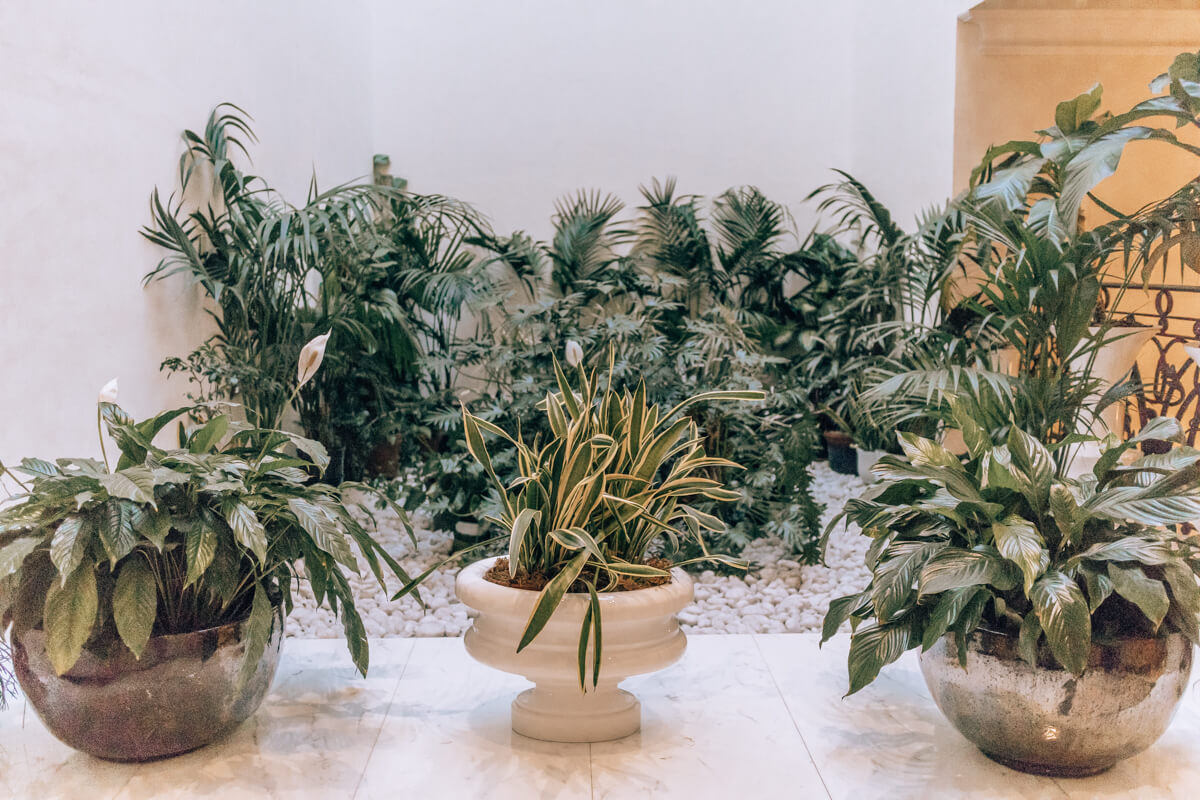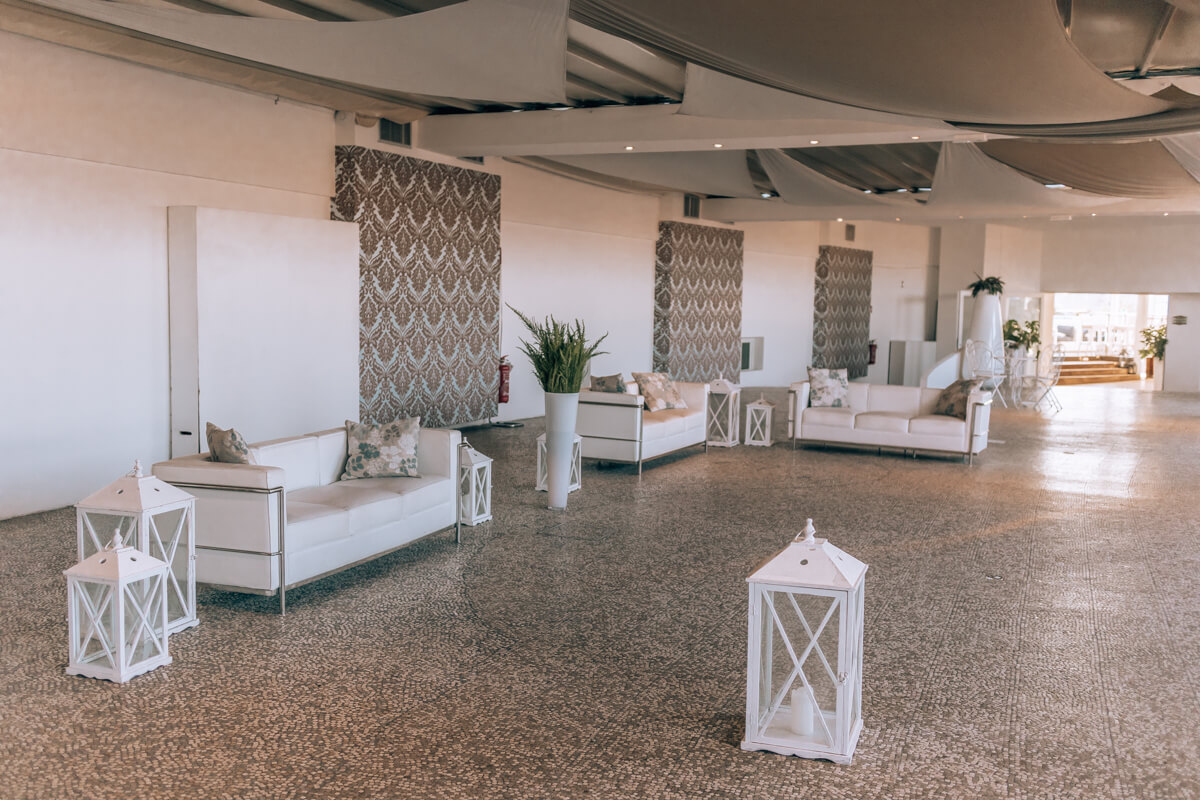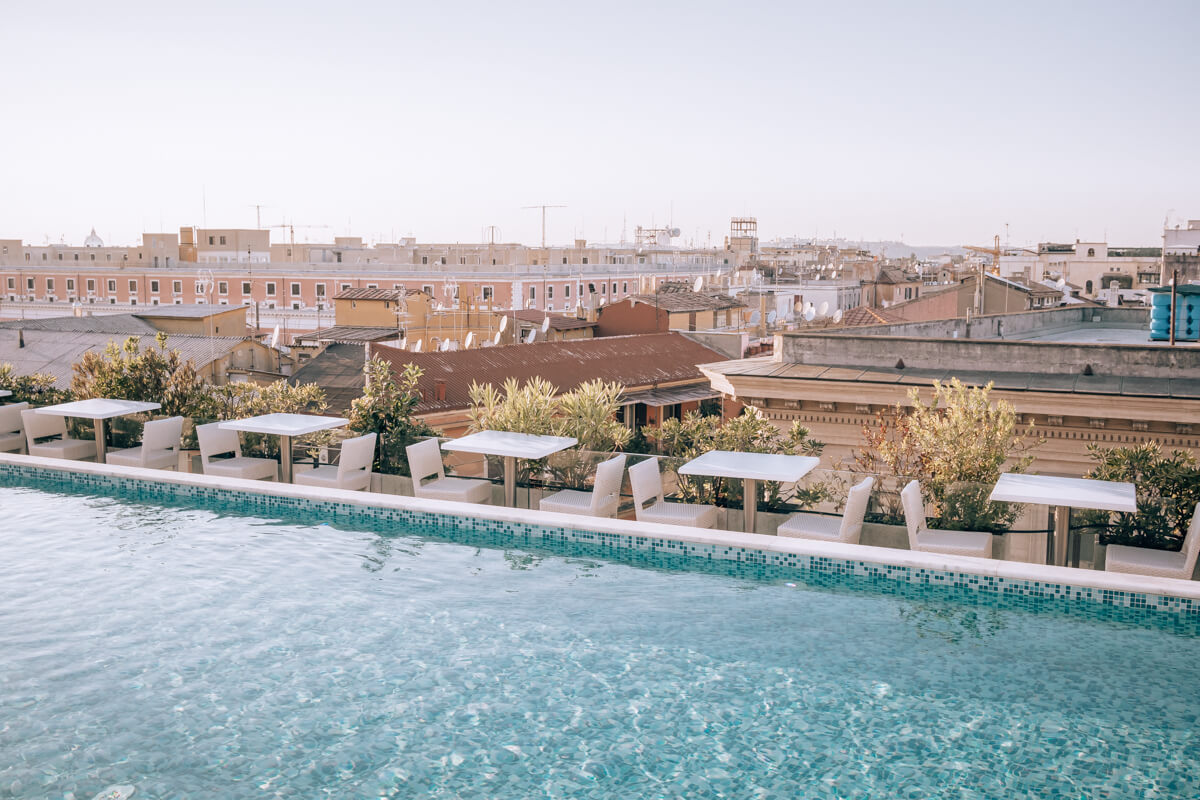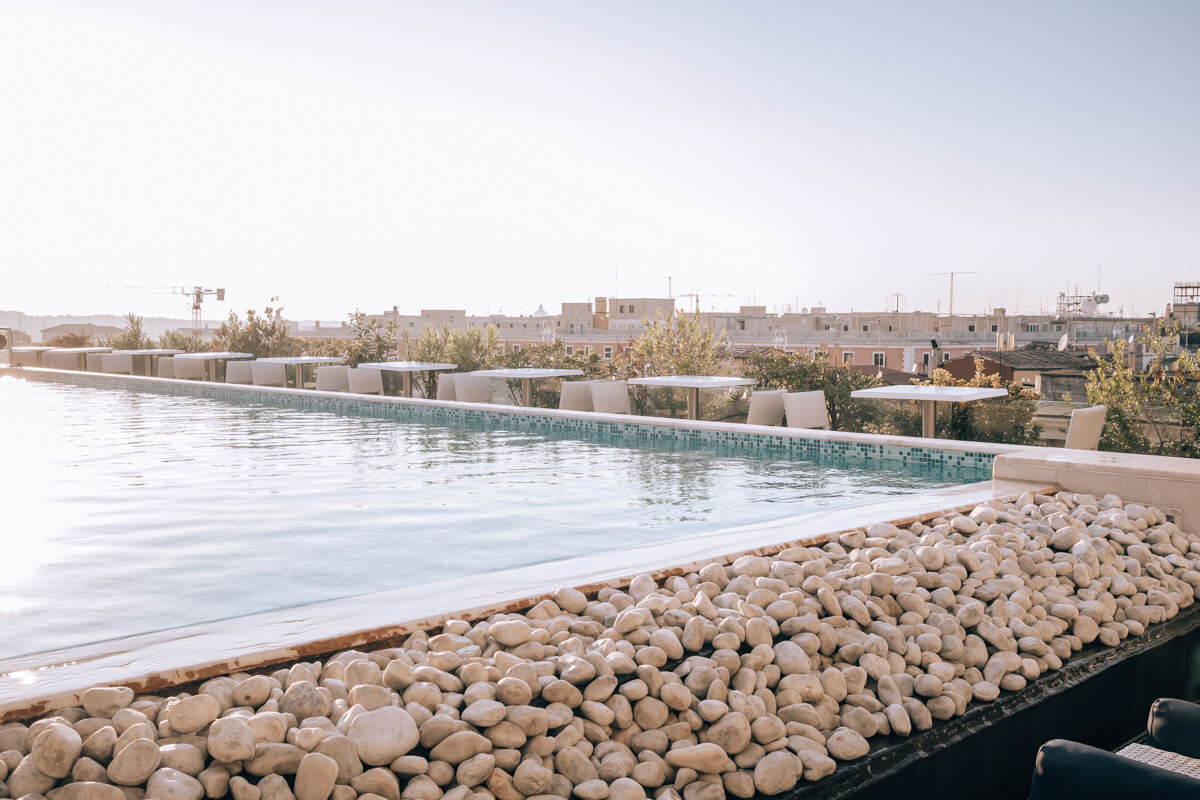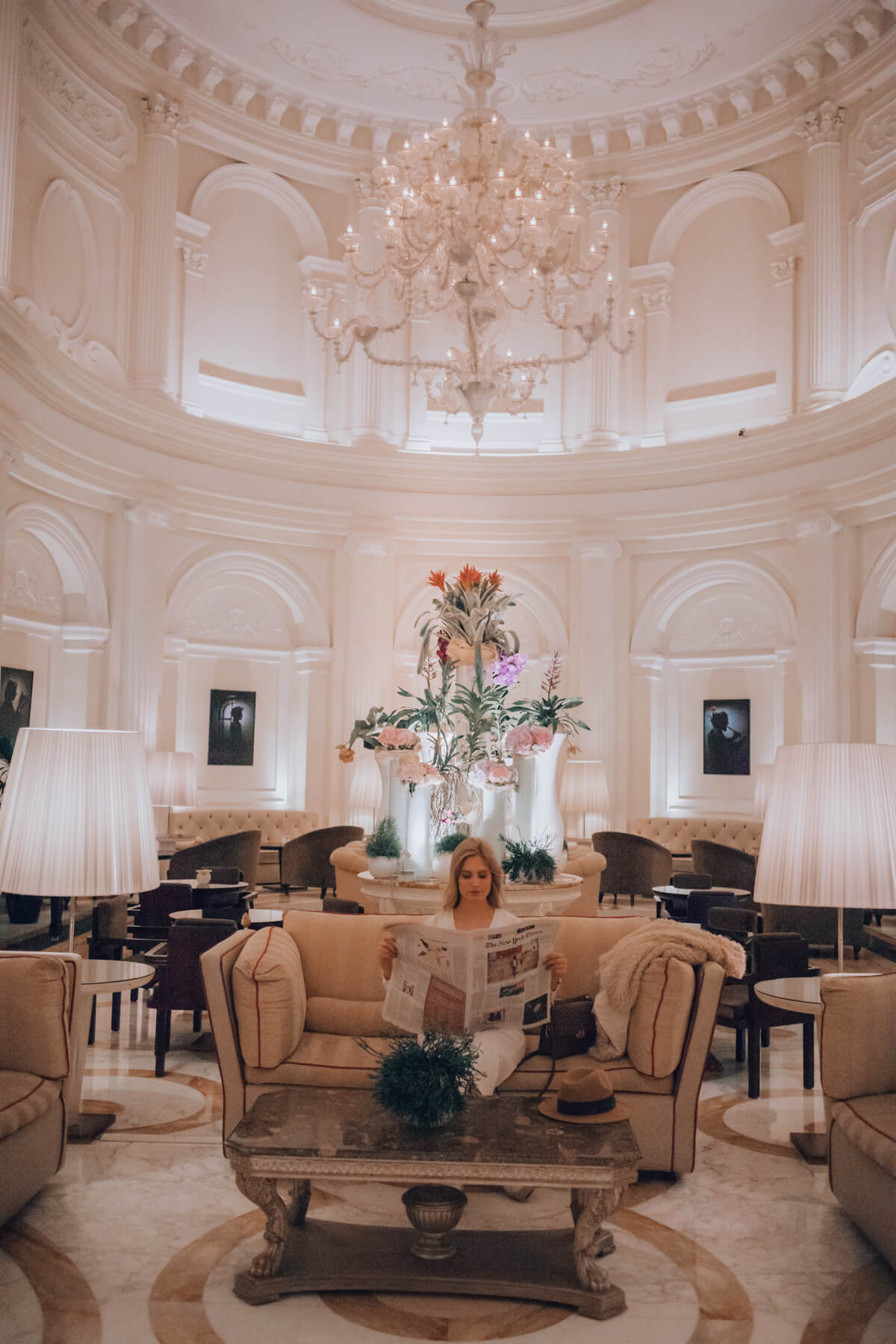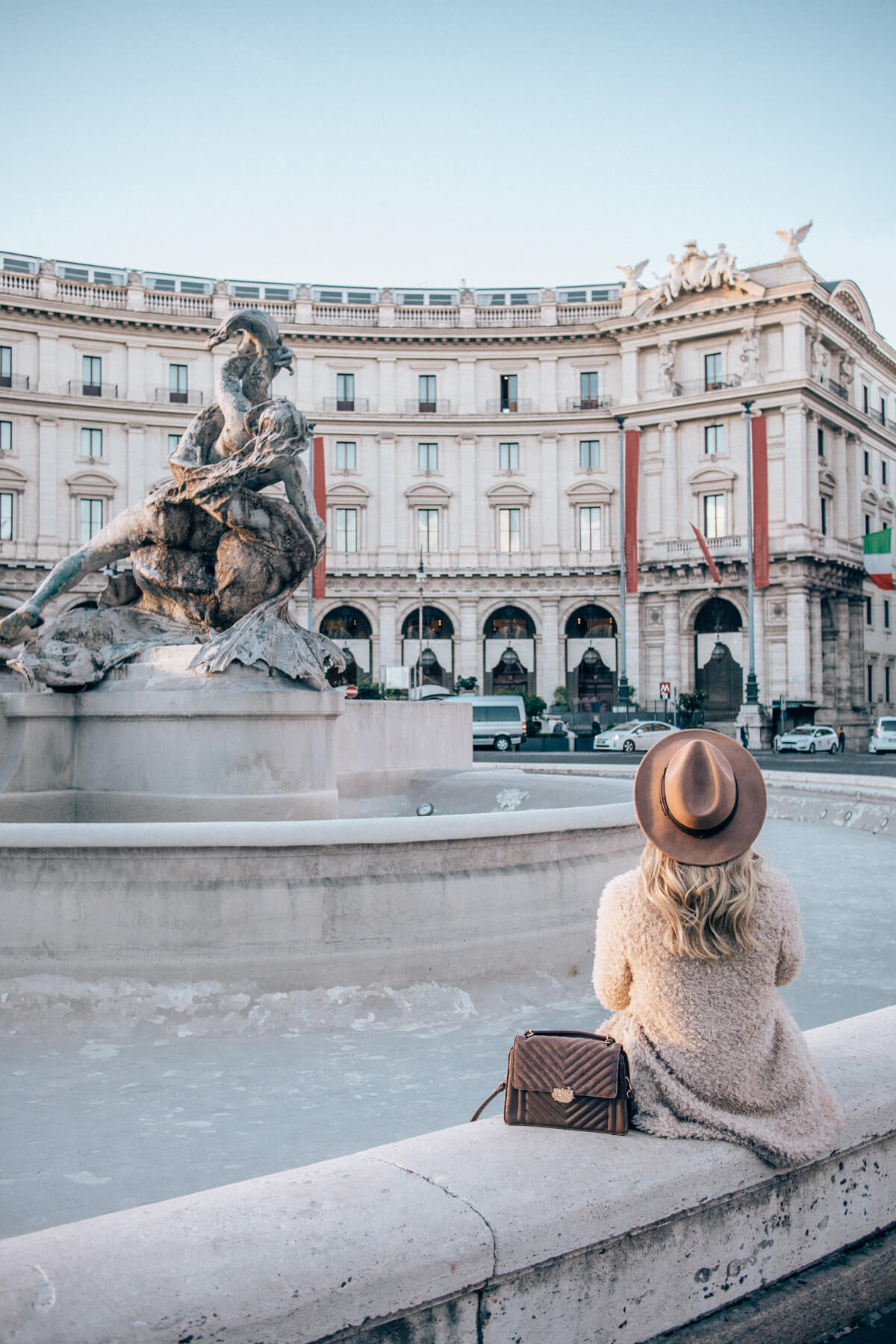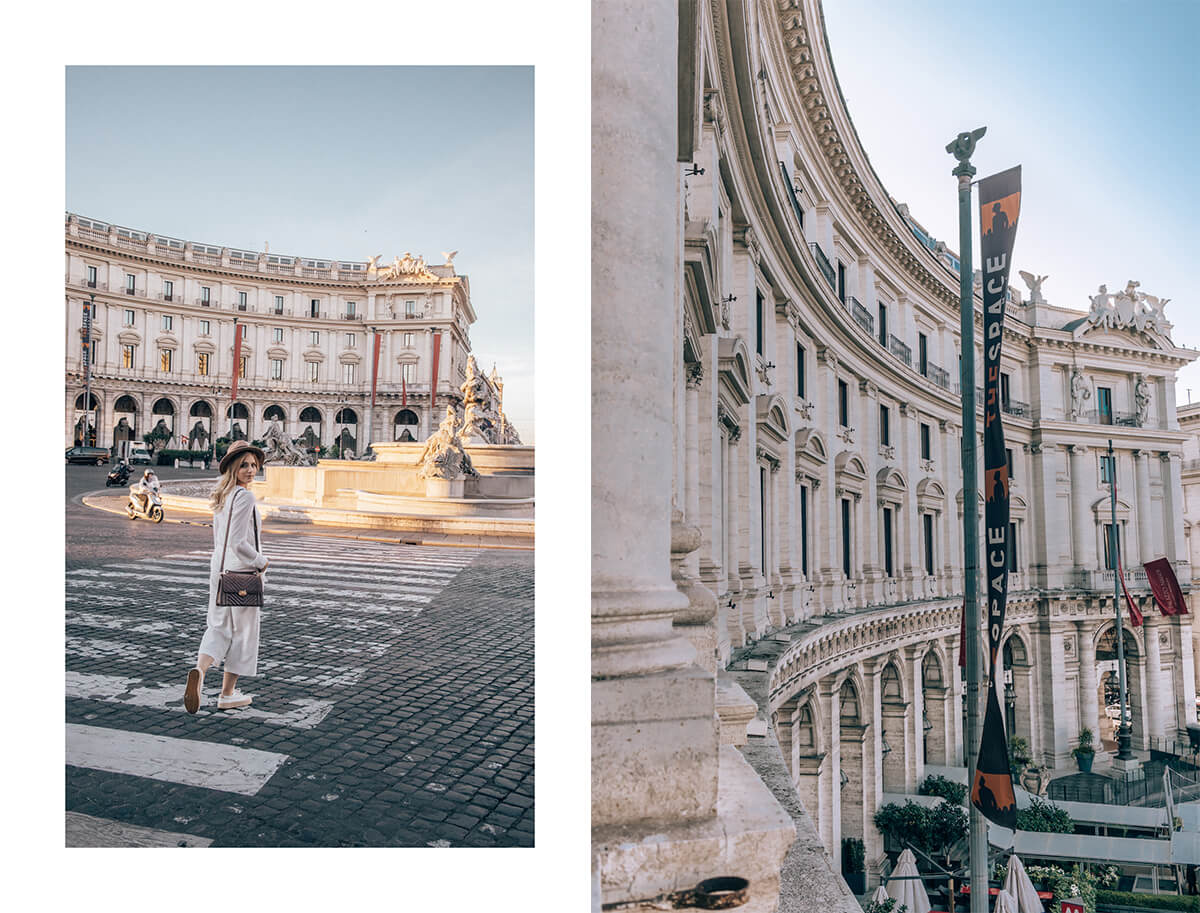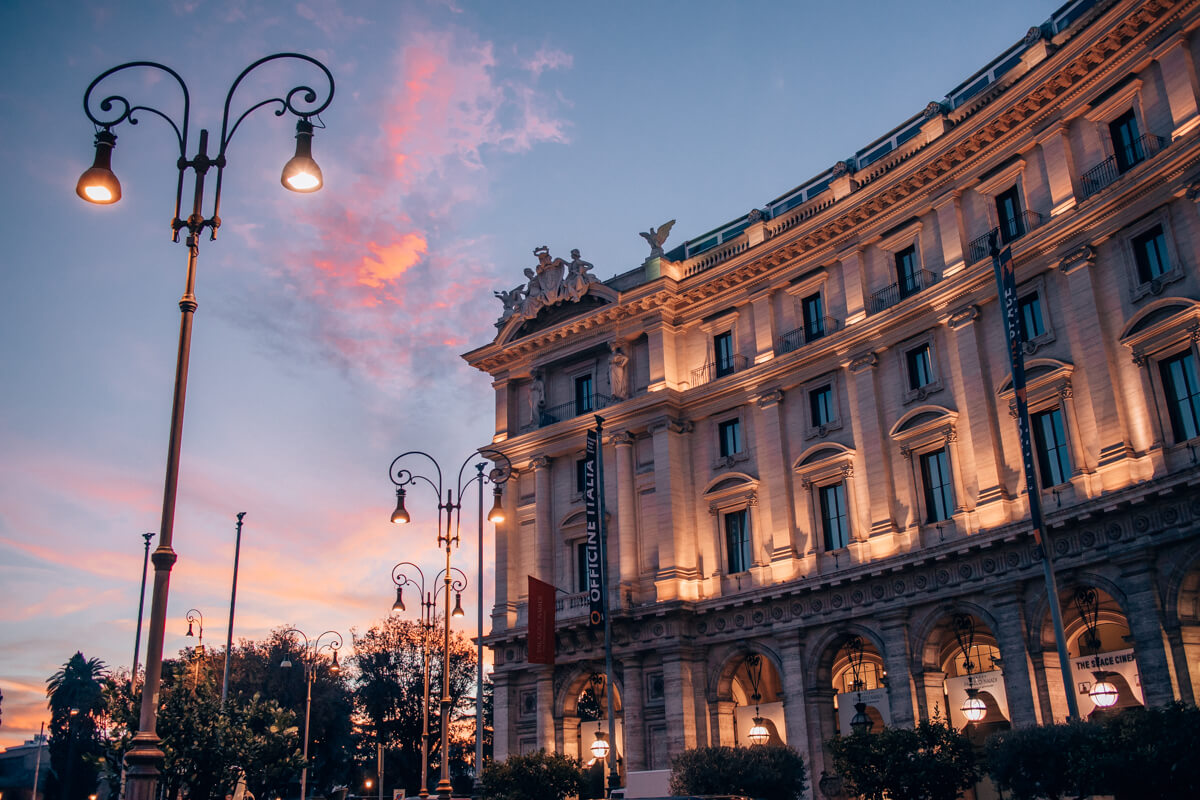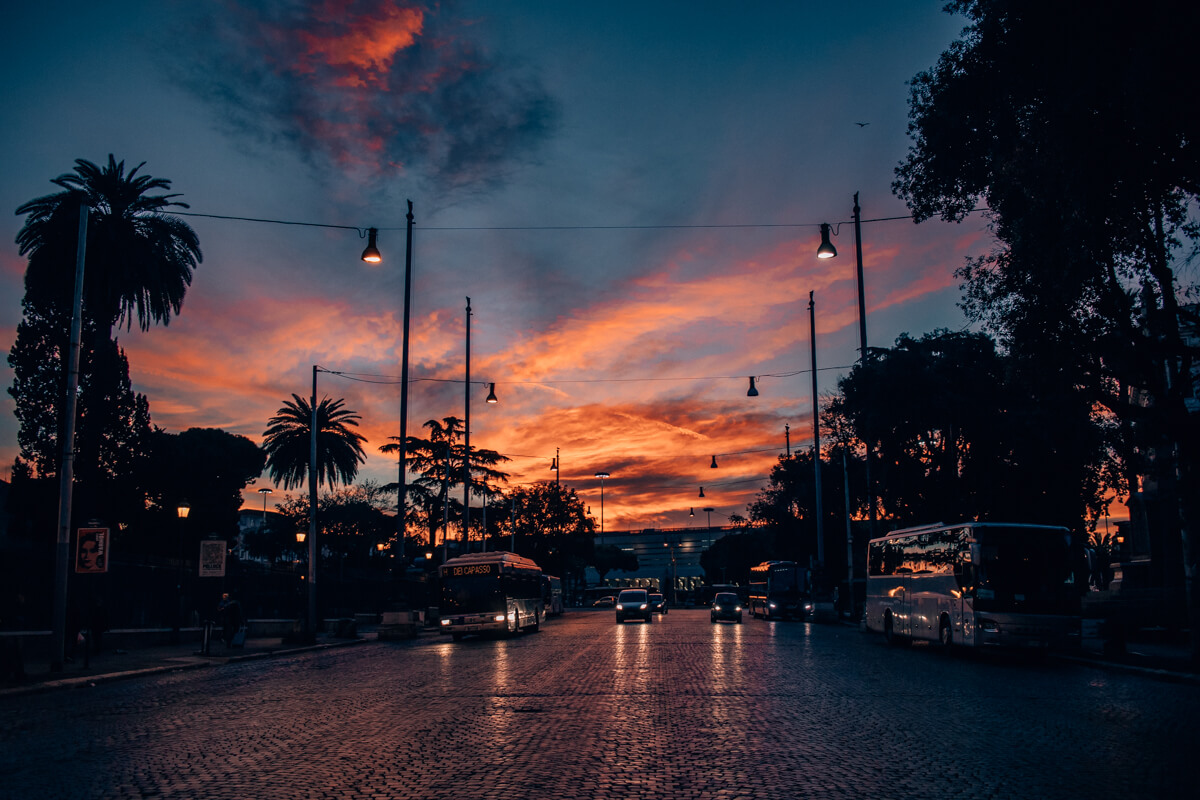 This post was written in collaboration with Palazzo Naiadi. My opinion is, nevertheless and as always, my own and sincere.