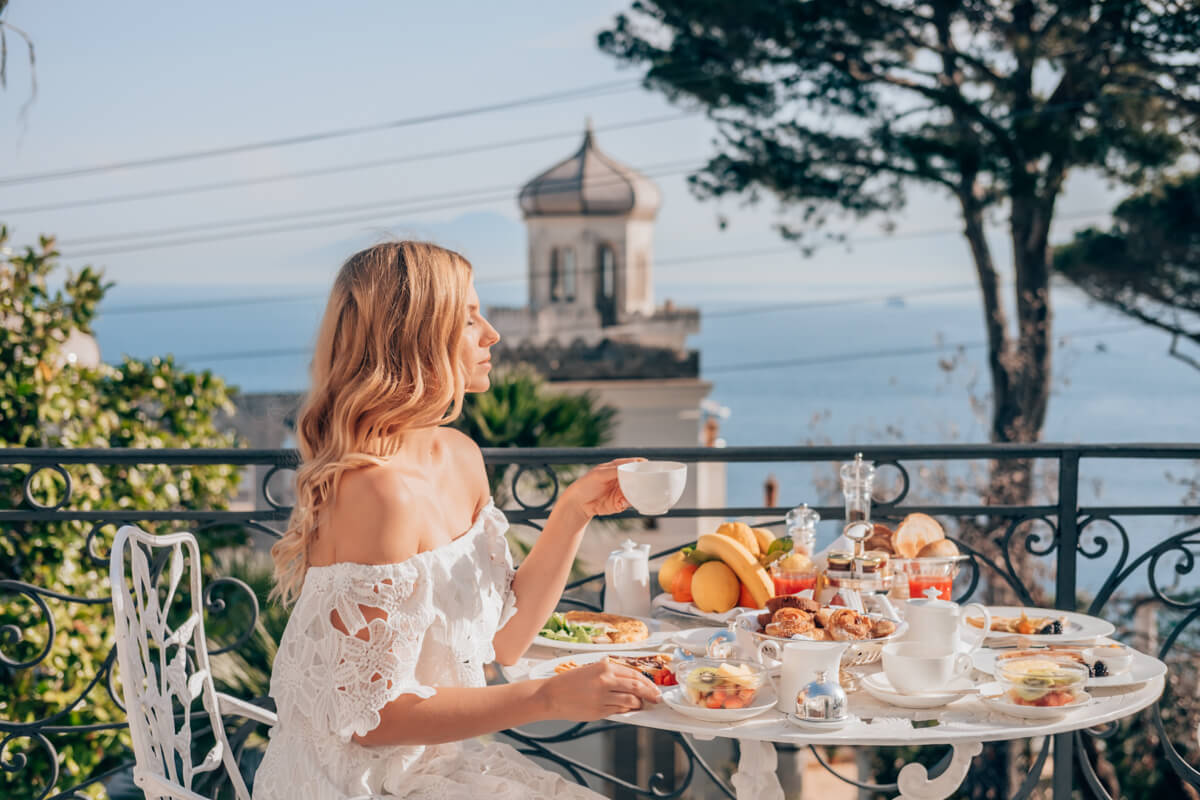 Luxury villa Excelsior Parco
****L
Via Marina Grande, 179, 800076 Capri NA, Italy
www.excelsiorparco.com
While exploring the island of Capri, Italy, we stayed at Excelsior Parco, a historic residence, which is way more than simply a hotel or a classic villa. This Italian Art Nouveau villa was built in 1906 and today there are still visible sites of an Ancient Roman villa, that stood there before the renovation. Today Excelsior Parco is a luxurious hotel with 11 rooms overlooking a lovely garden or the amazing sea. Even though Capri offers lots of amazing luxurious accommodations, reasons why booking a stay at Excelsior Parco are plenty.
Outstanding views of the sea and Mount Vesuvius and a great location to discover the island of Capri
Arriving at Capri, your boat ride will leave you at Marina Grande. Half way up to the Capri town's Piazzetta there is luxury villa Excelsior Parco. Their driver met us at the port and drove us a few minutes uphill to the villa, which otherwise is also reachable by foot. There's only a few minute walk from Marina Grande to Excelsior Parco, while Piazzetta is a 15min walk away. Overall, Excelsior Parco offers free shuttle service to Marina Grande, Ristorante & Beach Club Da Gemma (where you can enjoy your reserved spot) or Capri town with their clean energy vehicle (they actually own the first completely electric car in Capri). There is actually only one road leading to towns of Capri and Anacapri, all of the other sites of the island need to be explored on foot. You will enjoy walks on Capri, at least I did! Excelsior Parco is therefore a little further away from the Capri town centre, but this is a reason that it also offers peace and serenity, so you can fully recharge your batteries. And the views are fantastic! If you have a chance, book a room with the amazing sea view and a private terrace where you can also enjoy delicious breakfast or relax in a private Jacuzzi. Food? Superb!
Organic delights to pamper you senses early in the morning (or during the day)
I could say your senses are always pampered in Italy! And they for sure are pampered at Excelsior Parco. From organic bath products in your bathroom to organic food and drinks made with the highest quality ingredients. You will start your day with delicious breakfast – croissants, tartes, a variety of different cheeses, charcuteerie, crepes, organic bread, eggs, milk, freshly squeezed juices, home-made jams and even Nutella, anything your heart (and tummy) desires! We had our breakfast once in their spacious lush garden and once on our private terrace in our room. We it comes to food, we also enjoyed Excelsior Parco's chef à la carte dinner, caprese salad and risotto with shrimps were so delicious. Nothing beats true Italian cuisine and hospitality…
Excelsior Parco is a perfect choice for anyone discovering the island of Capri seeking serene luxury and heavenly pampering.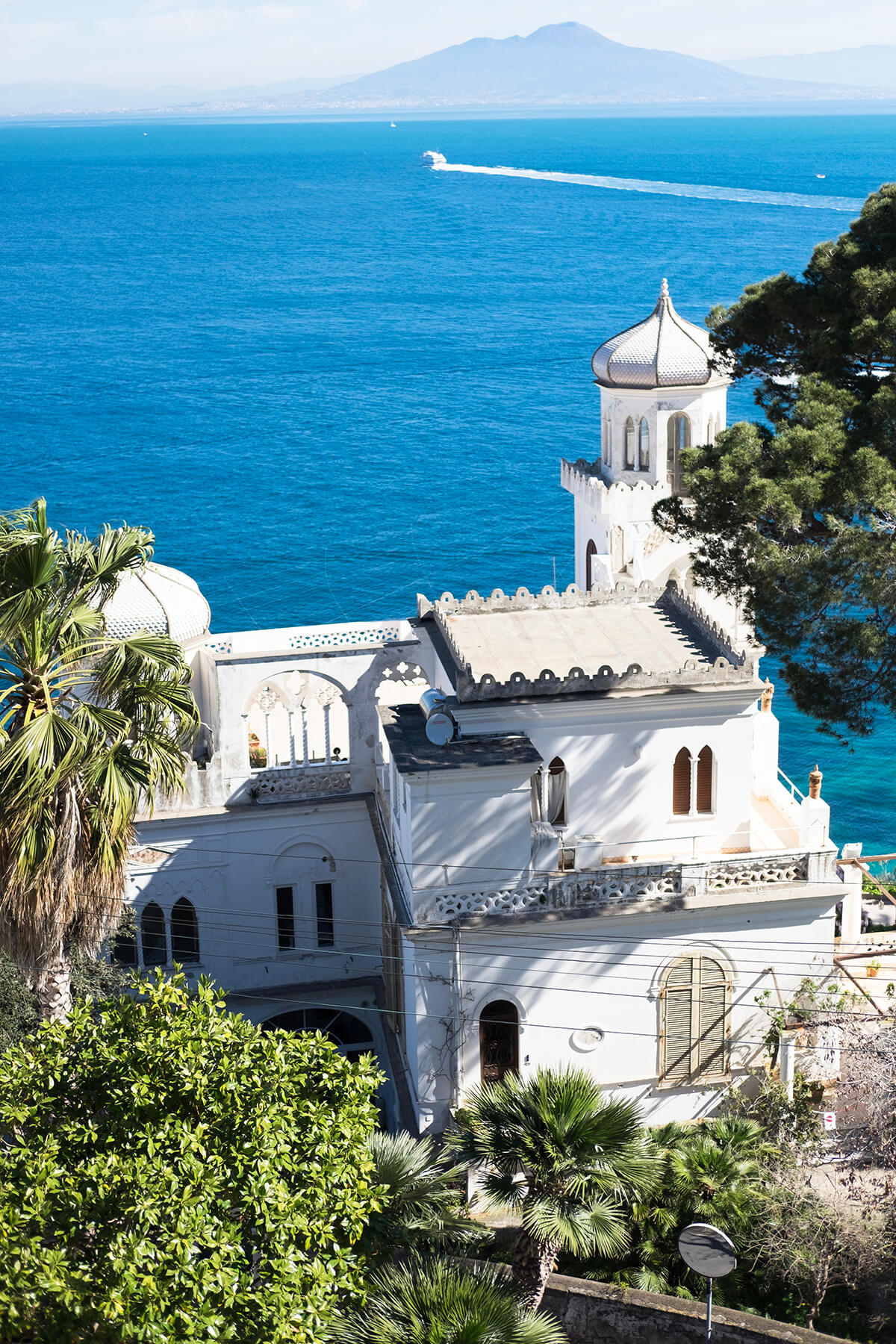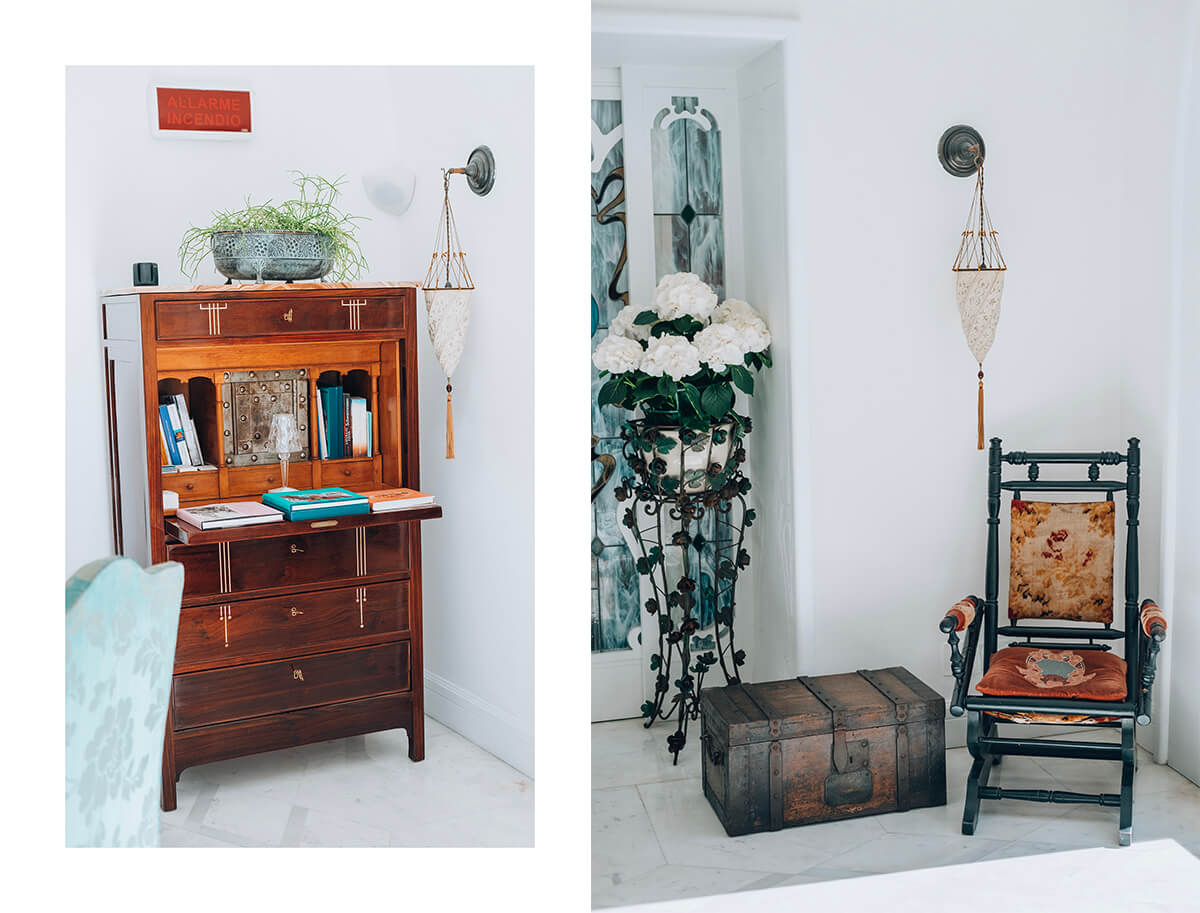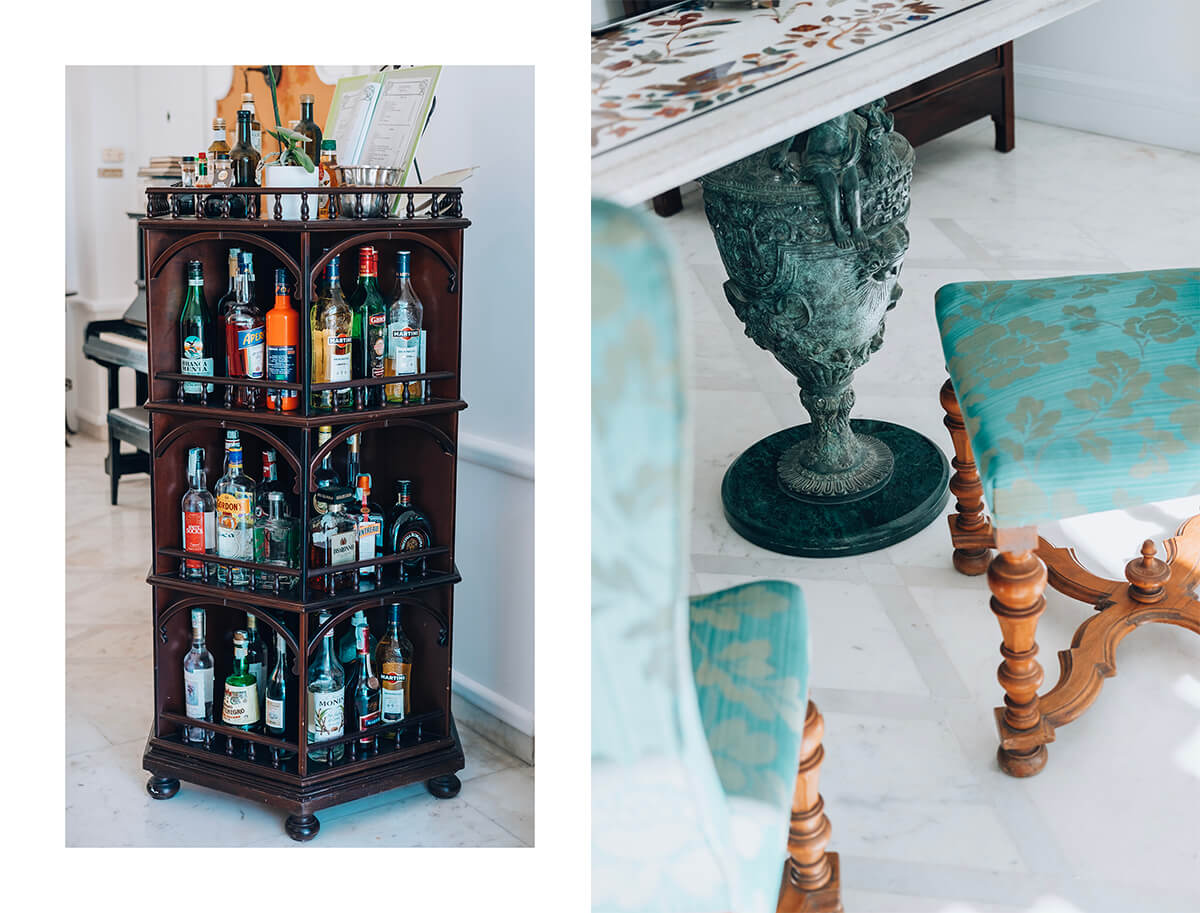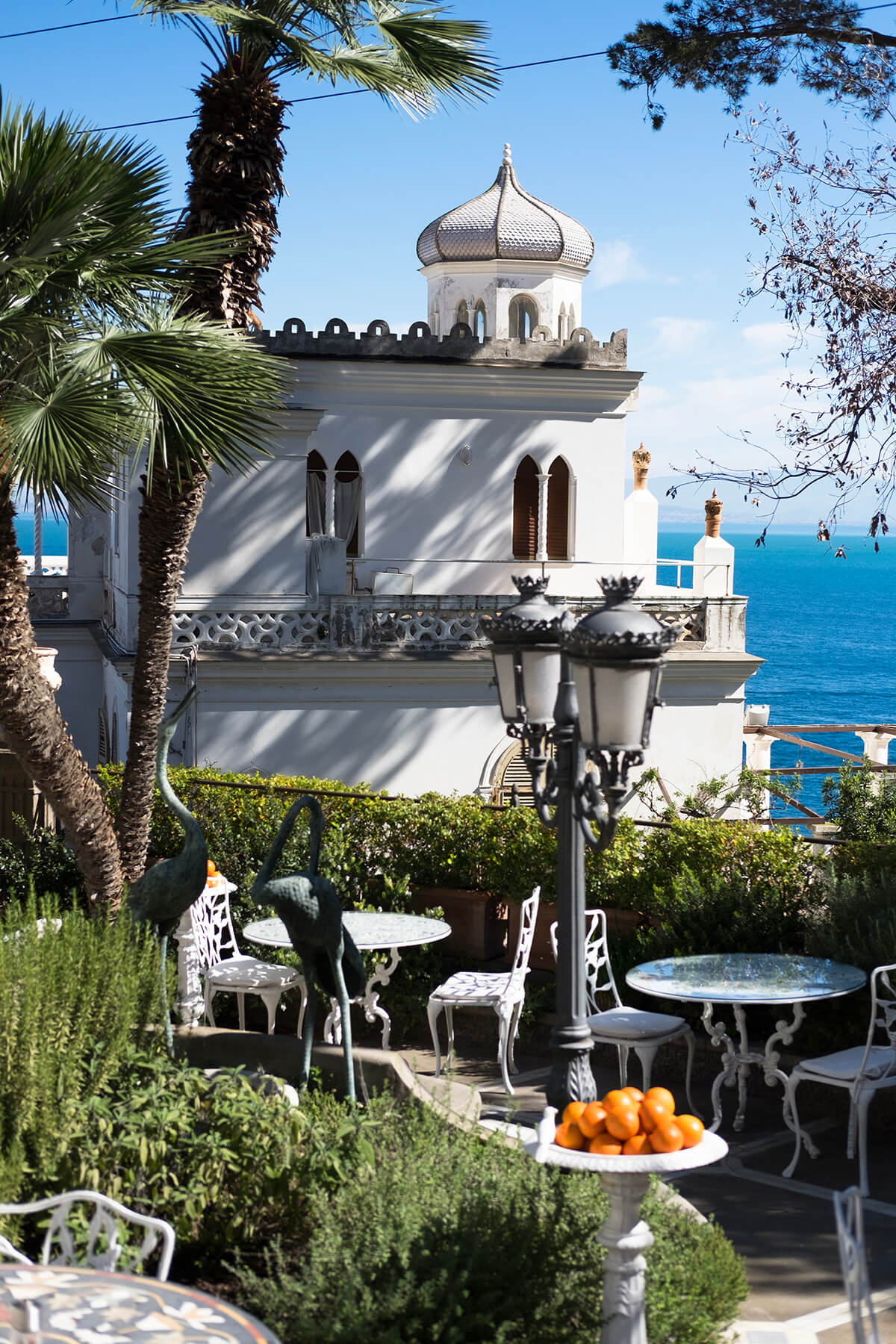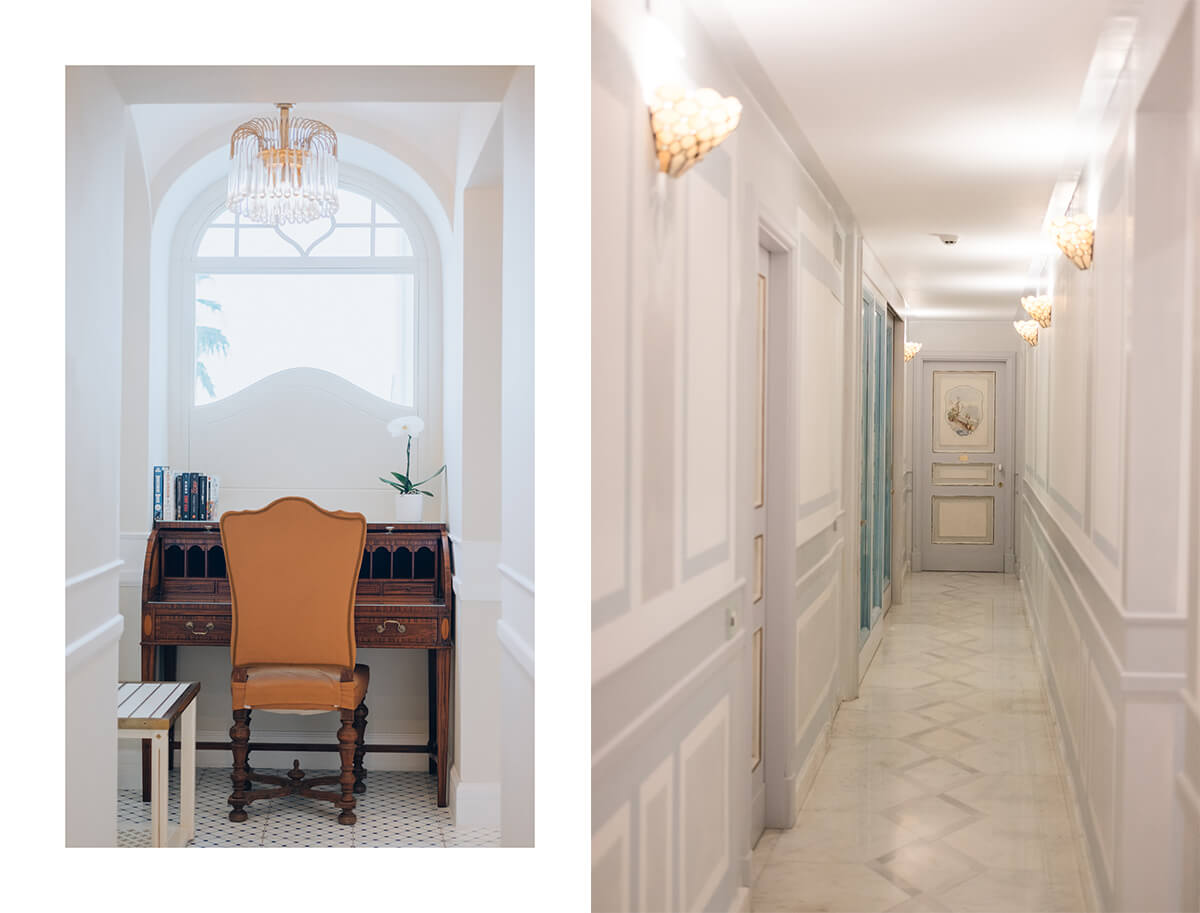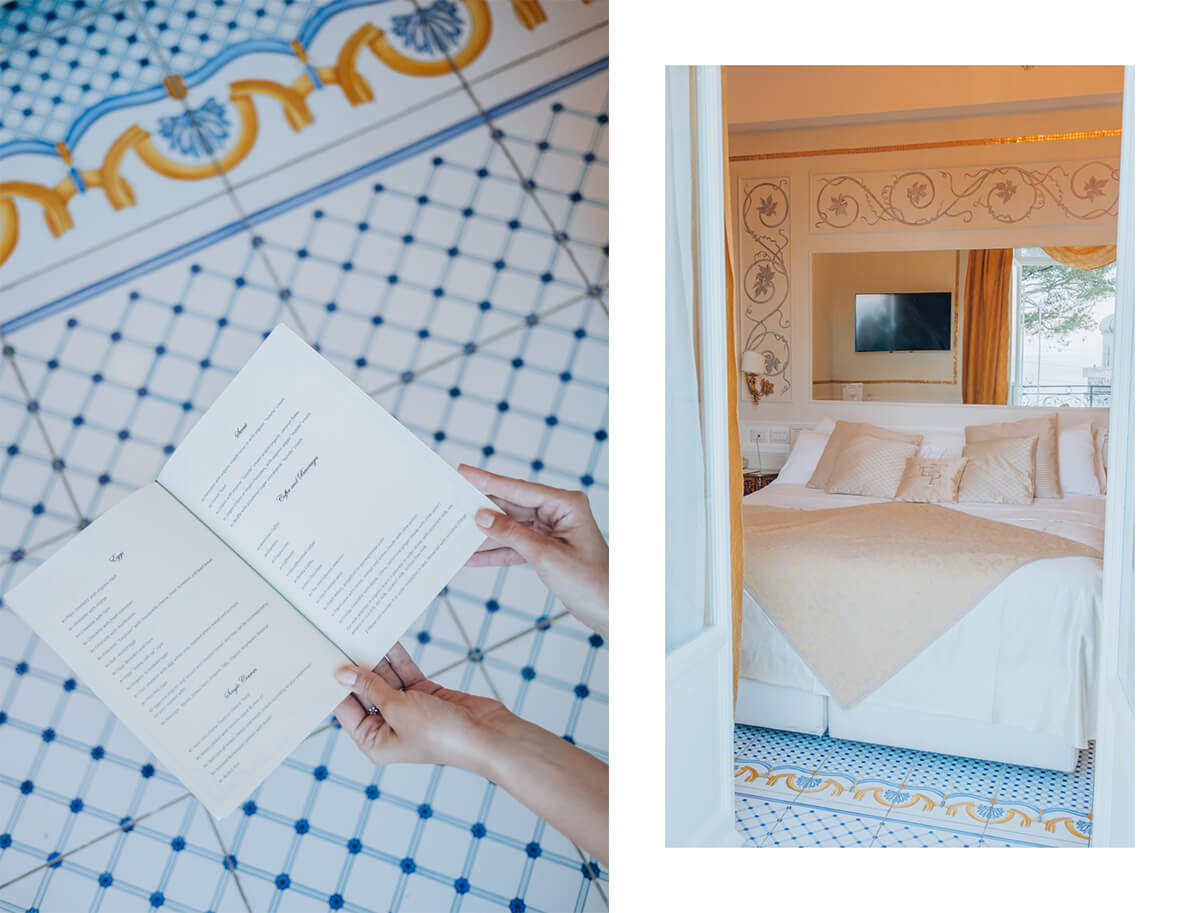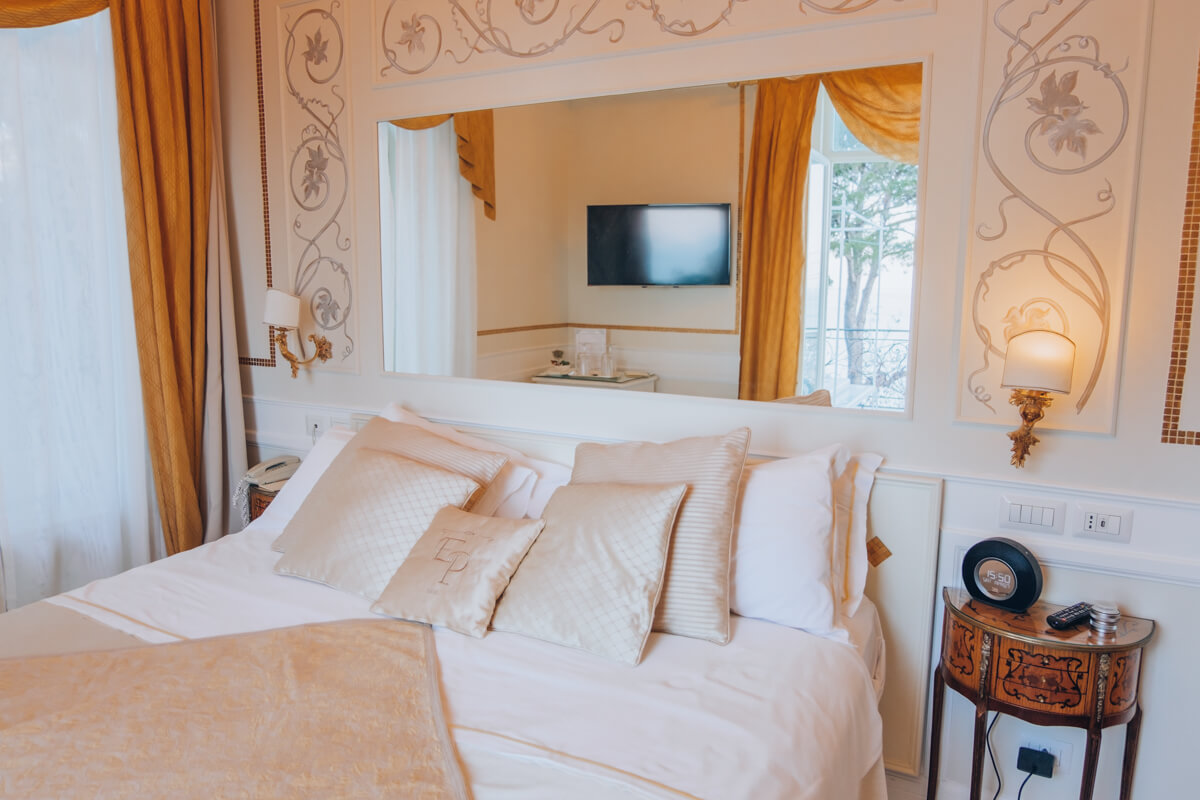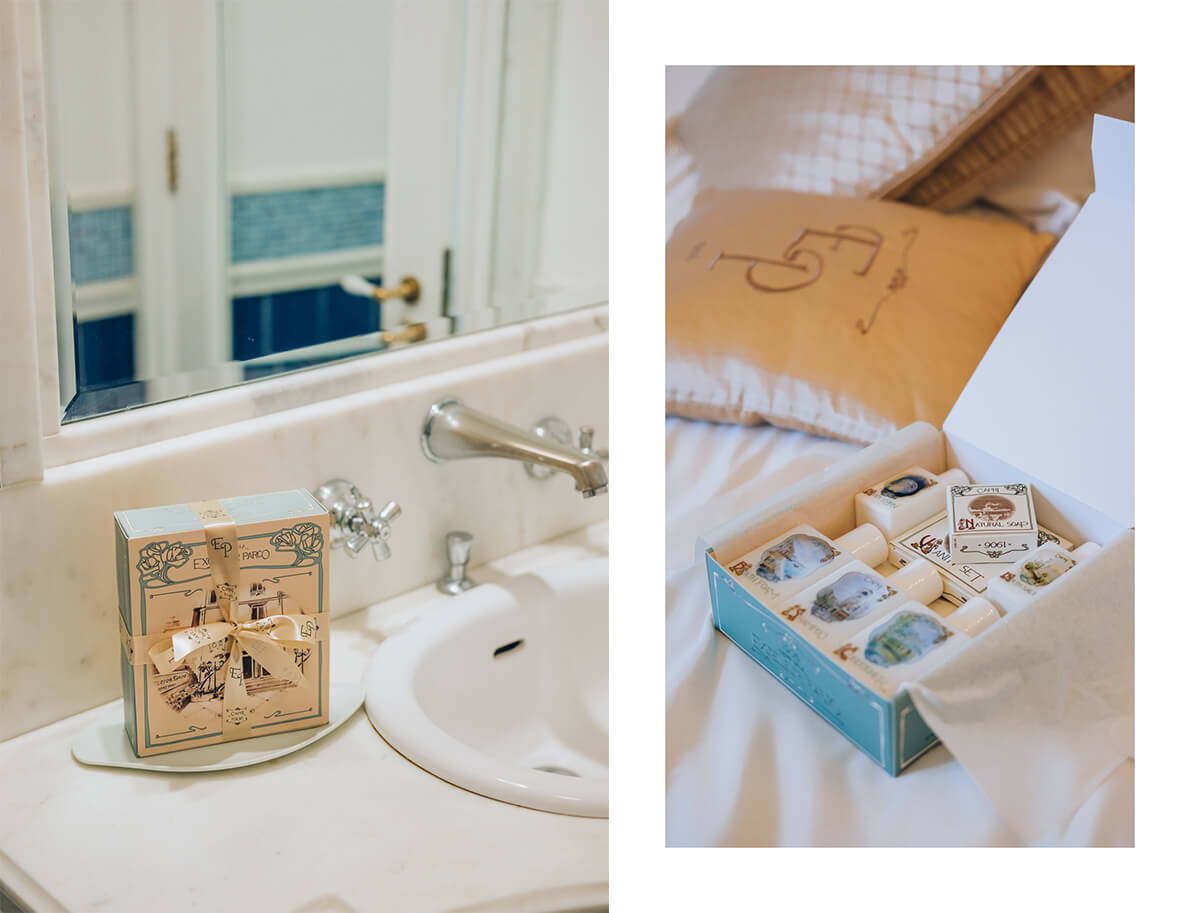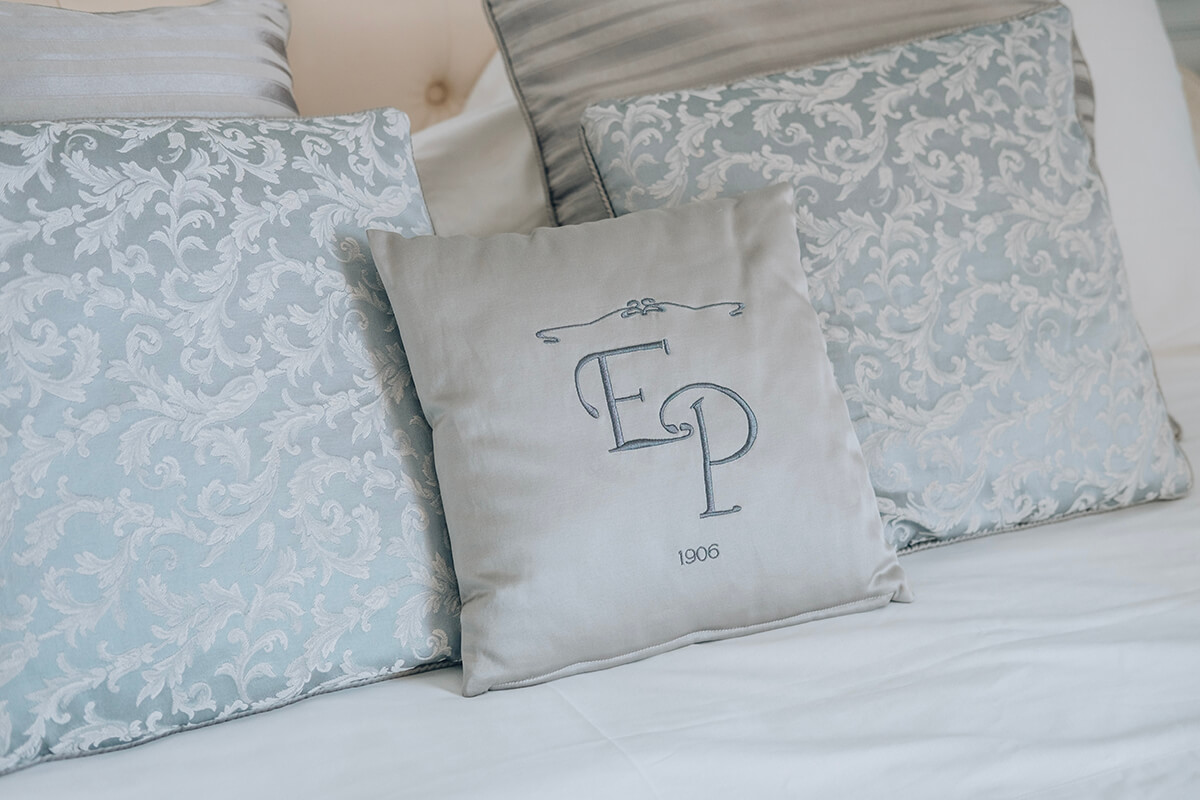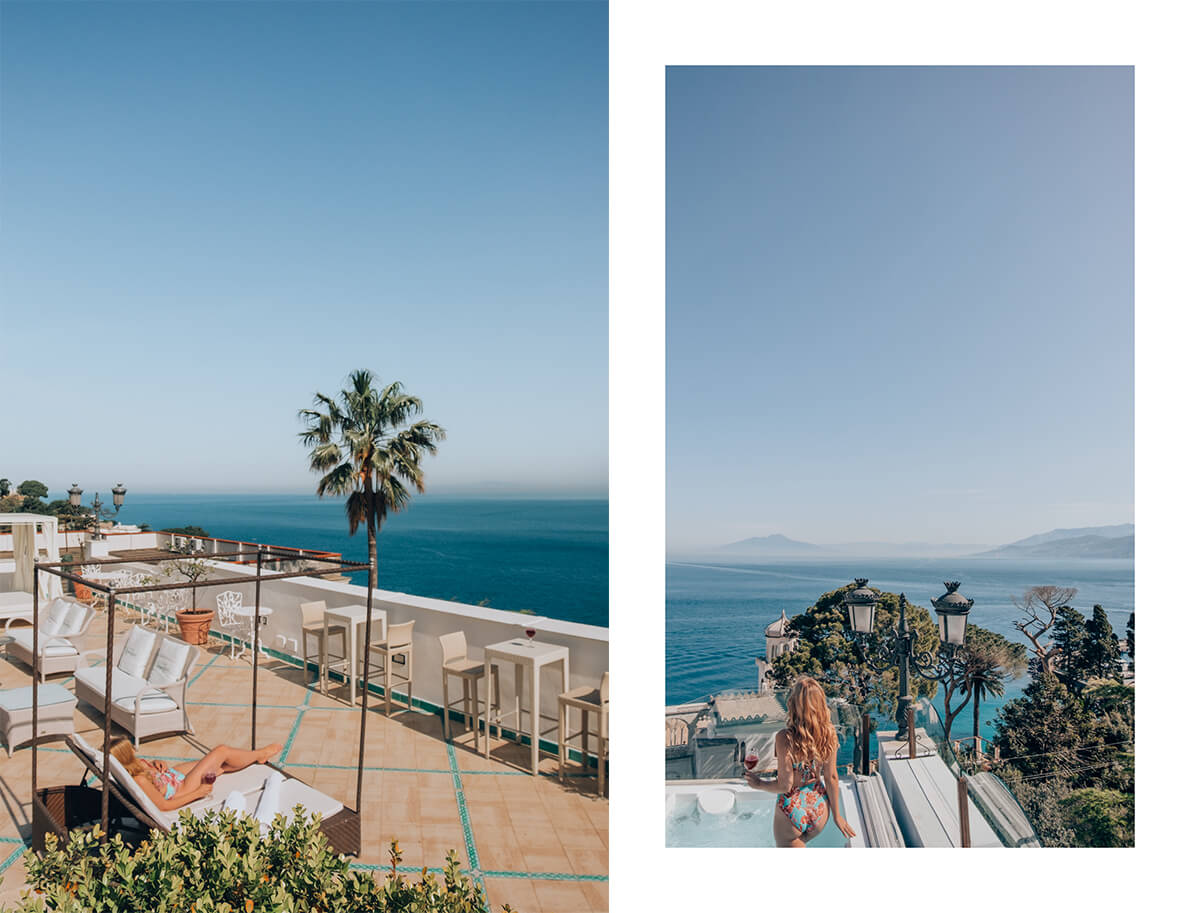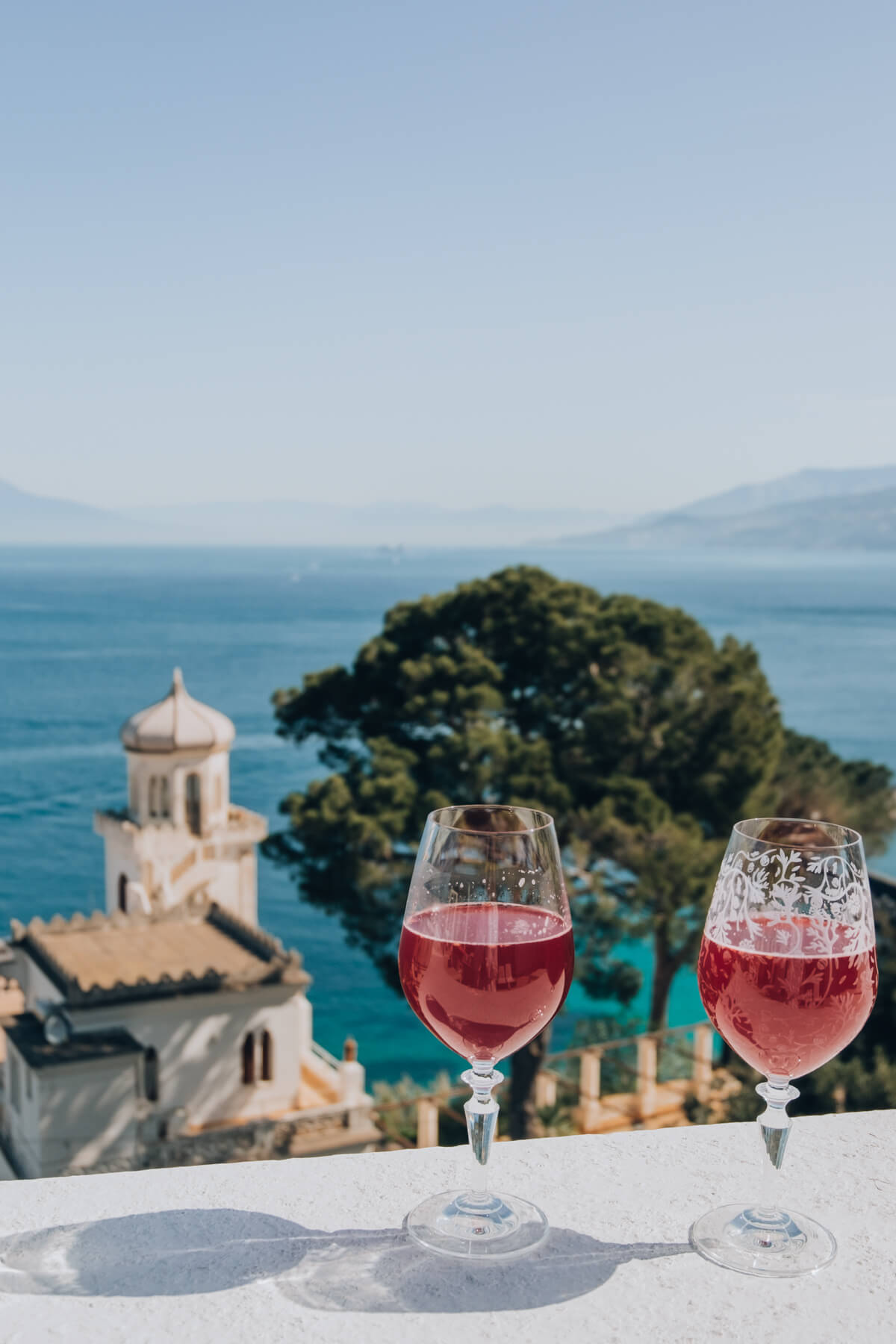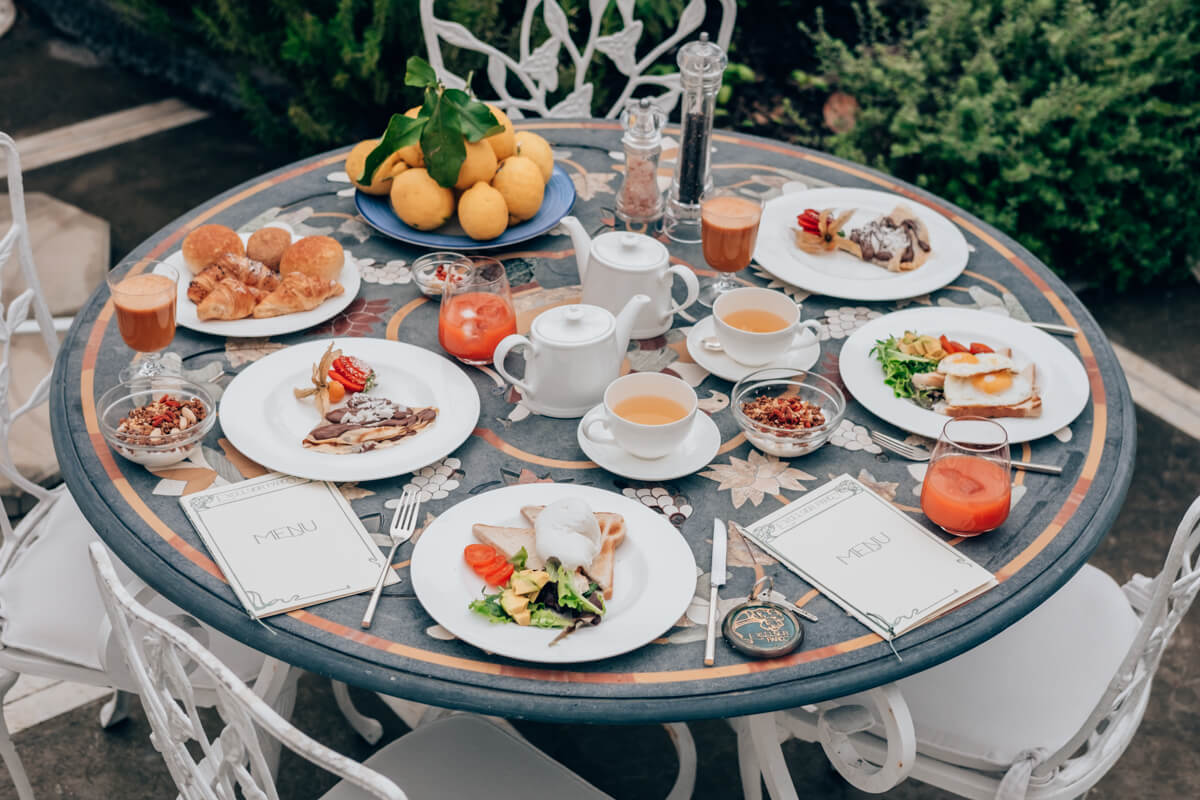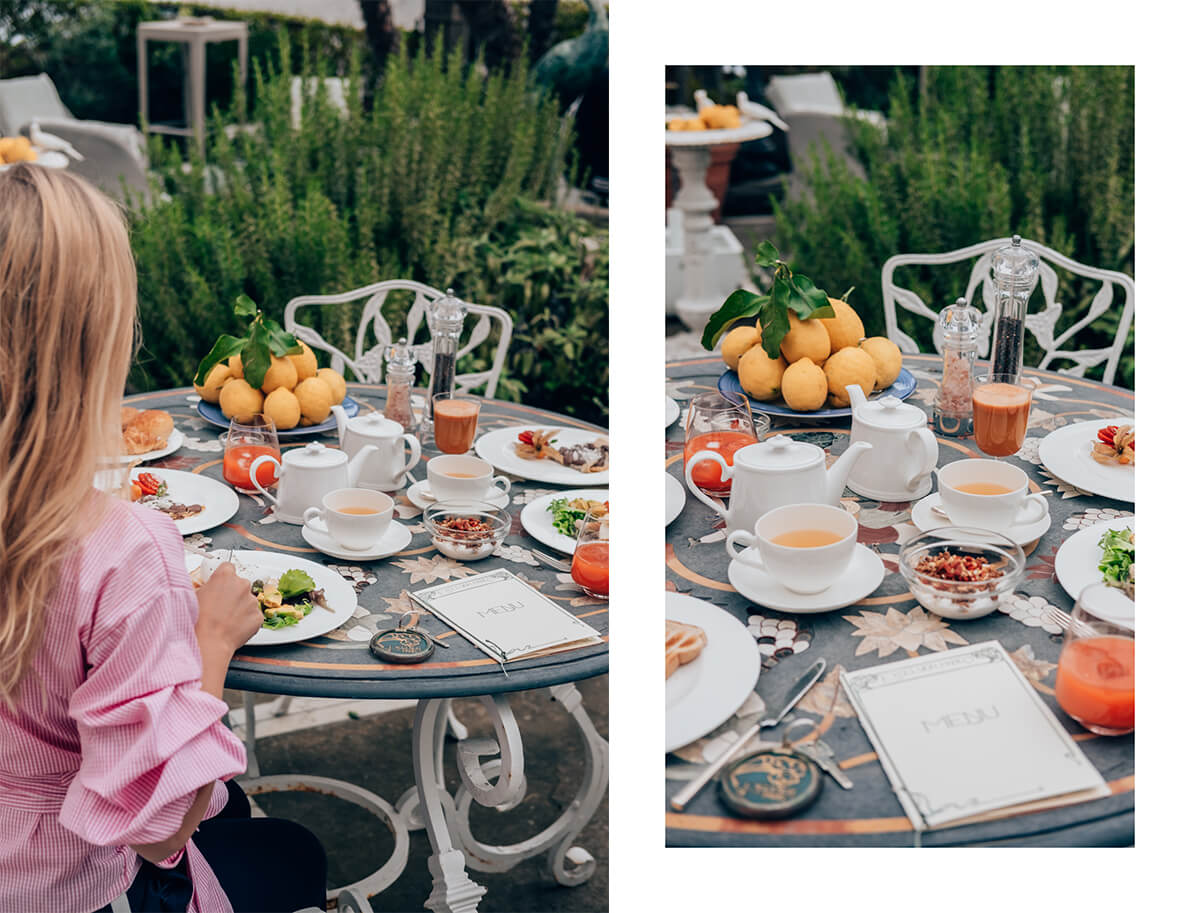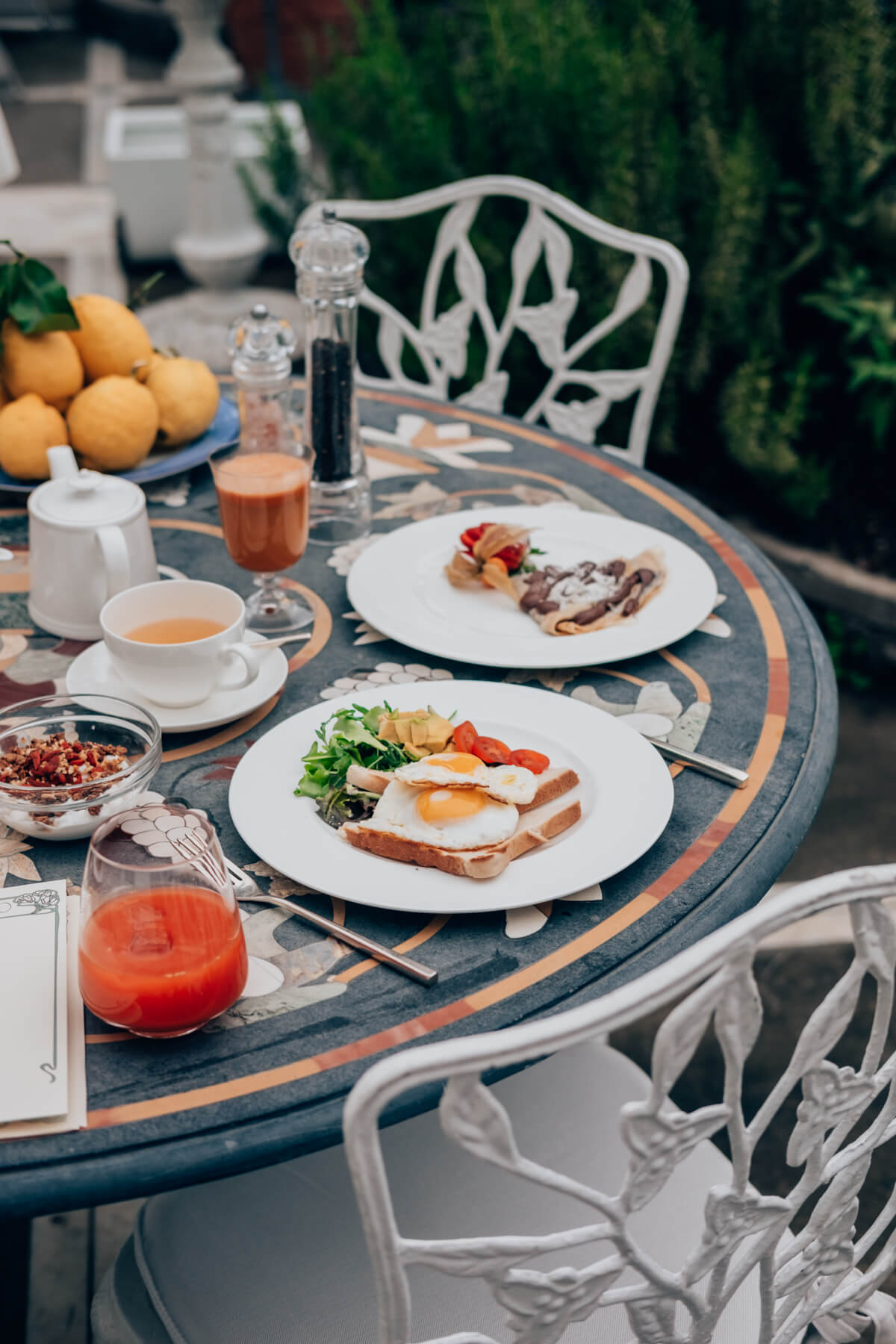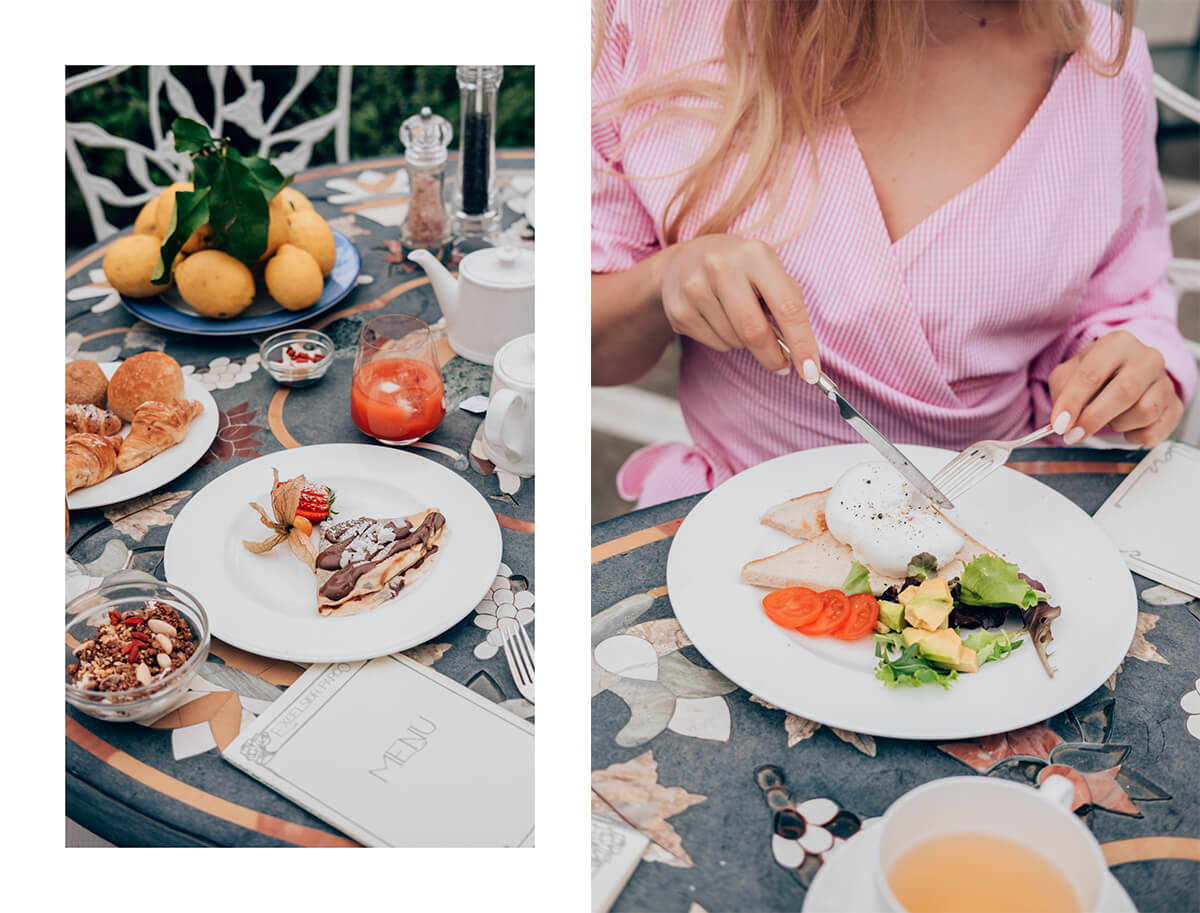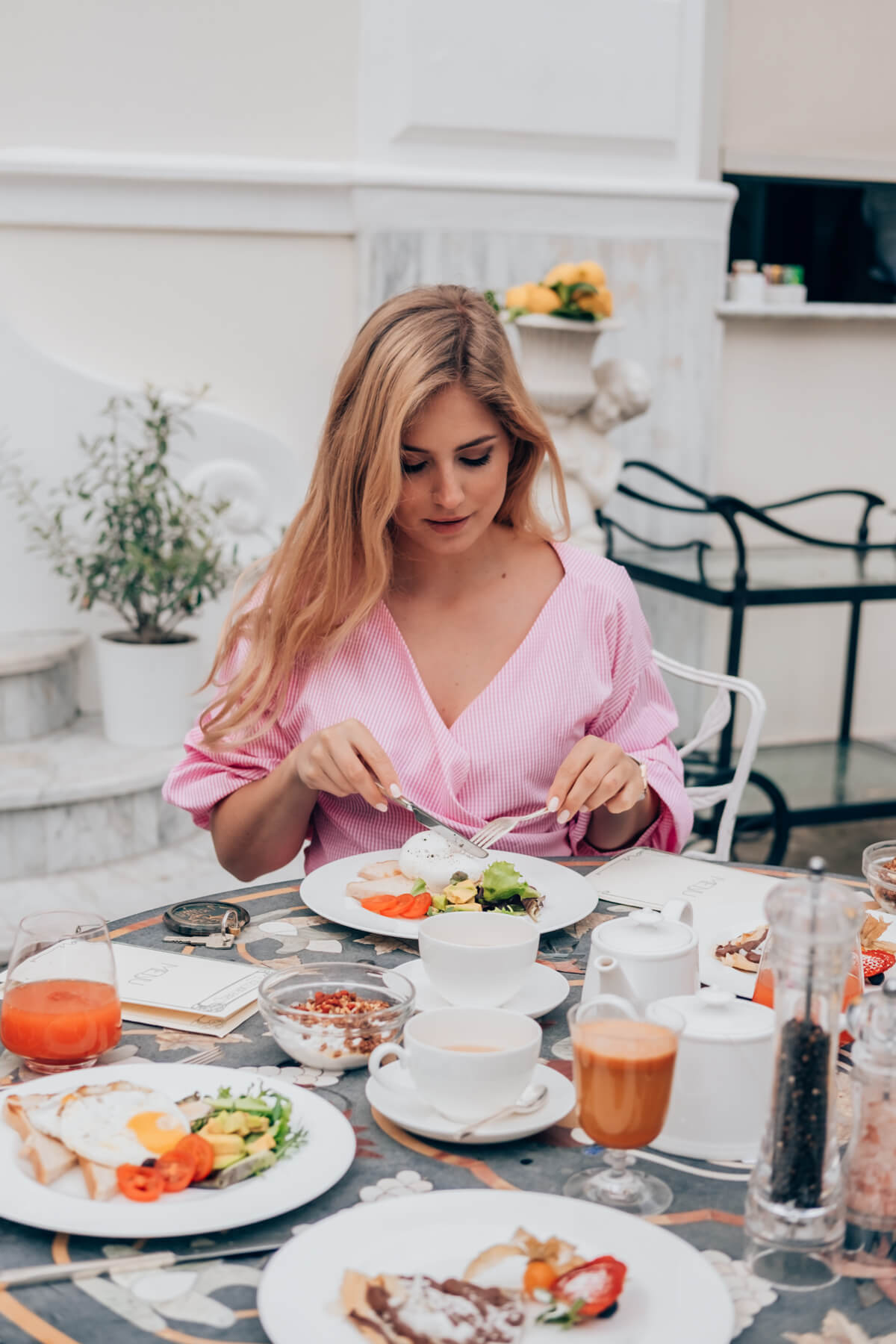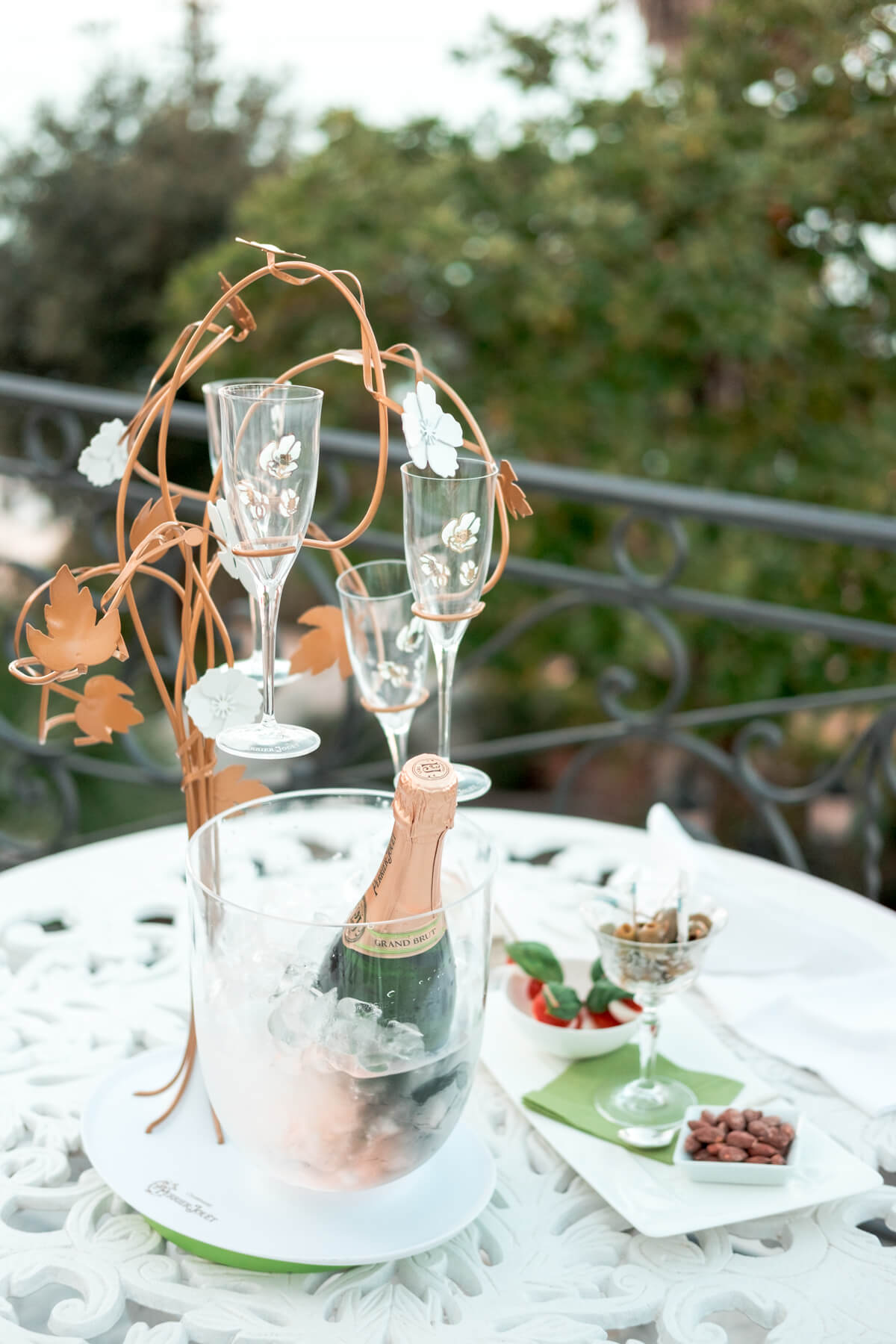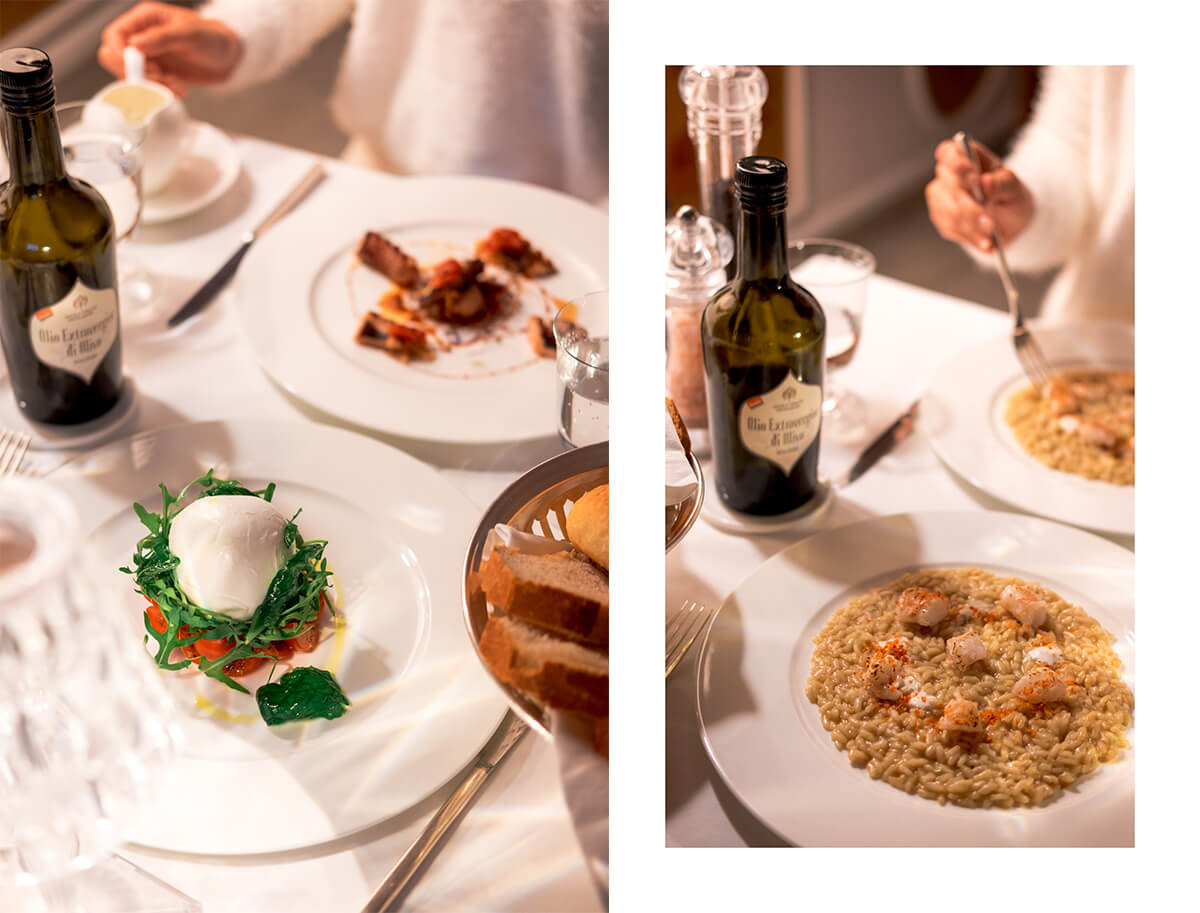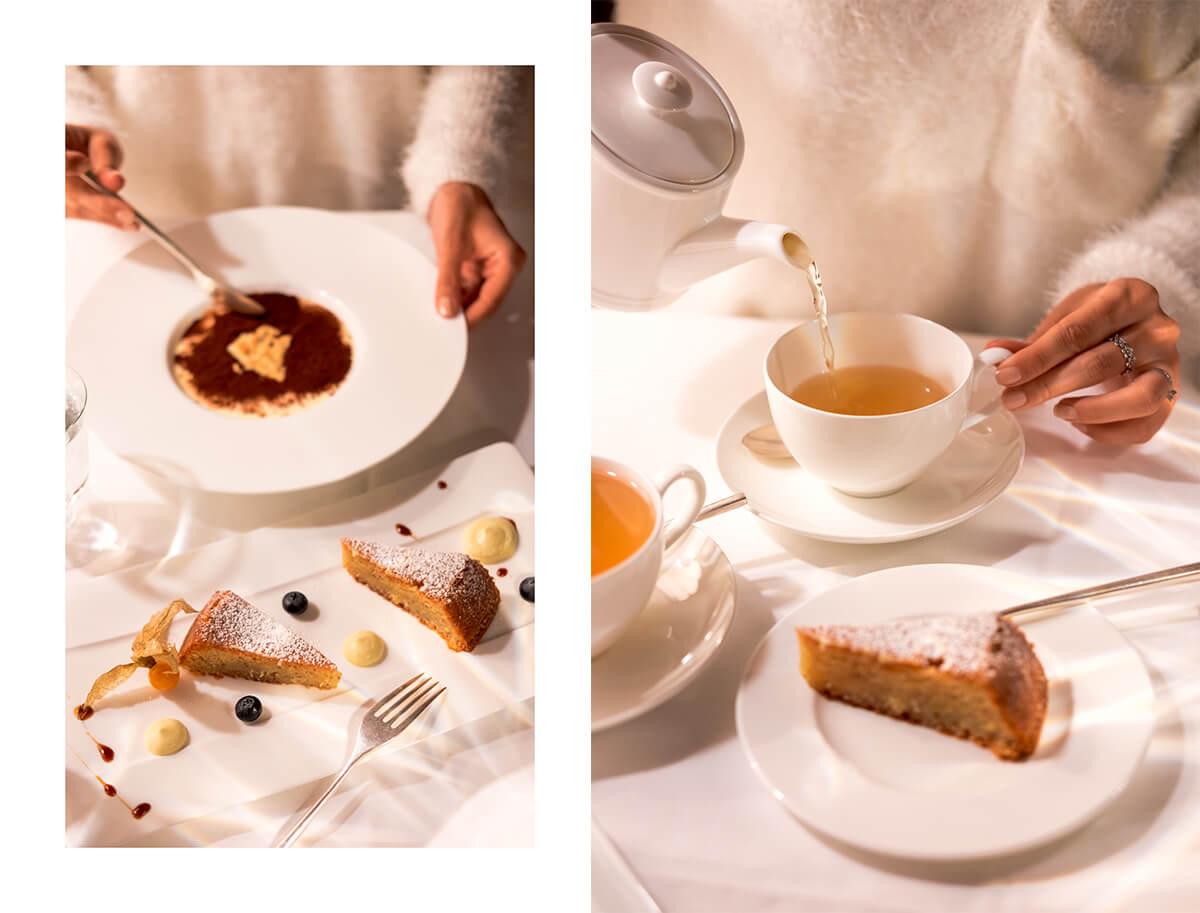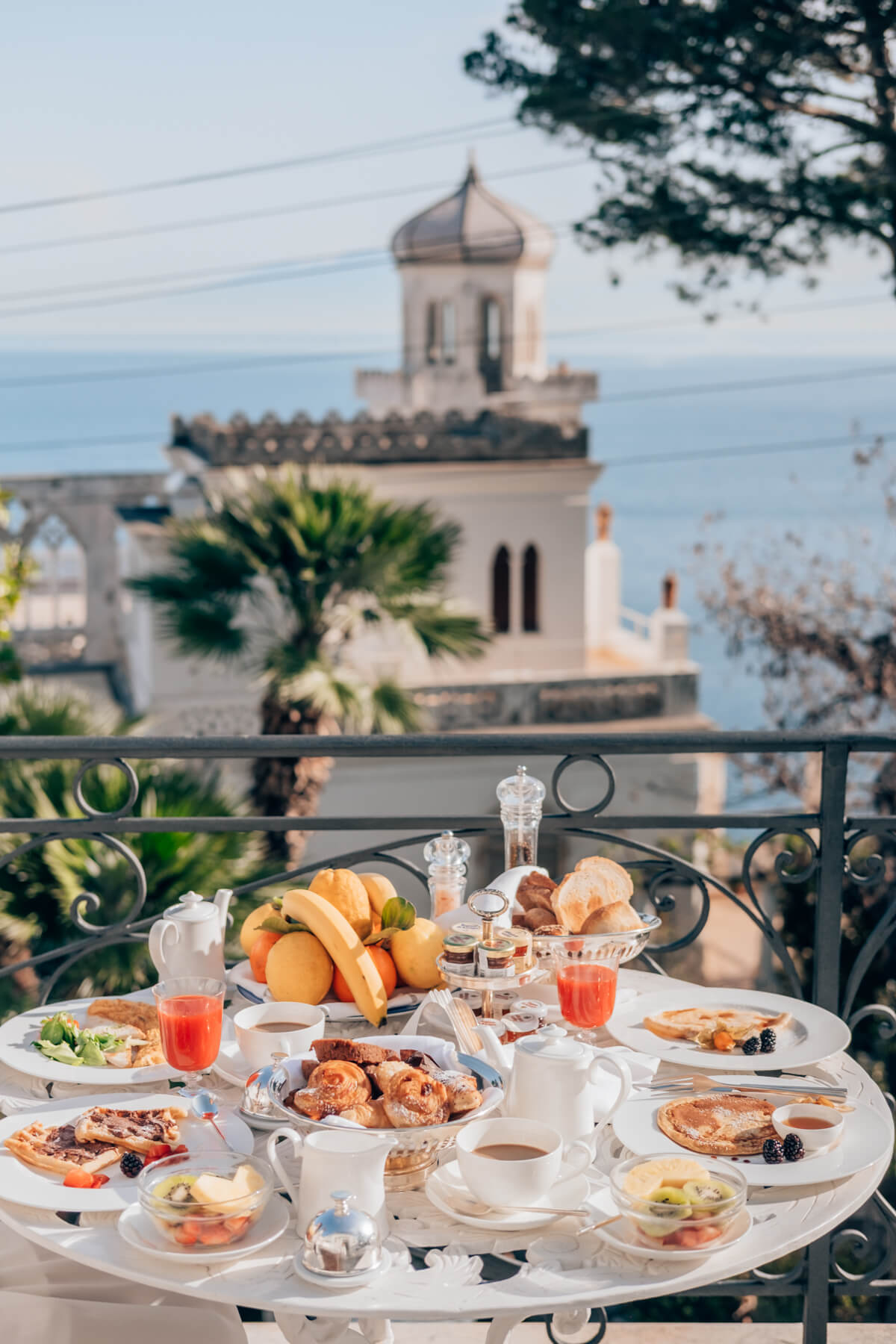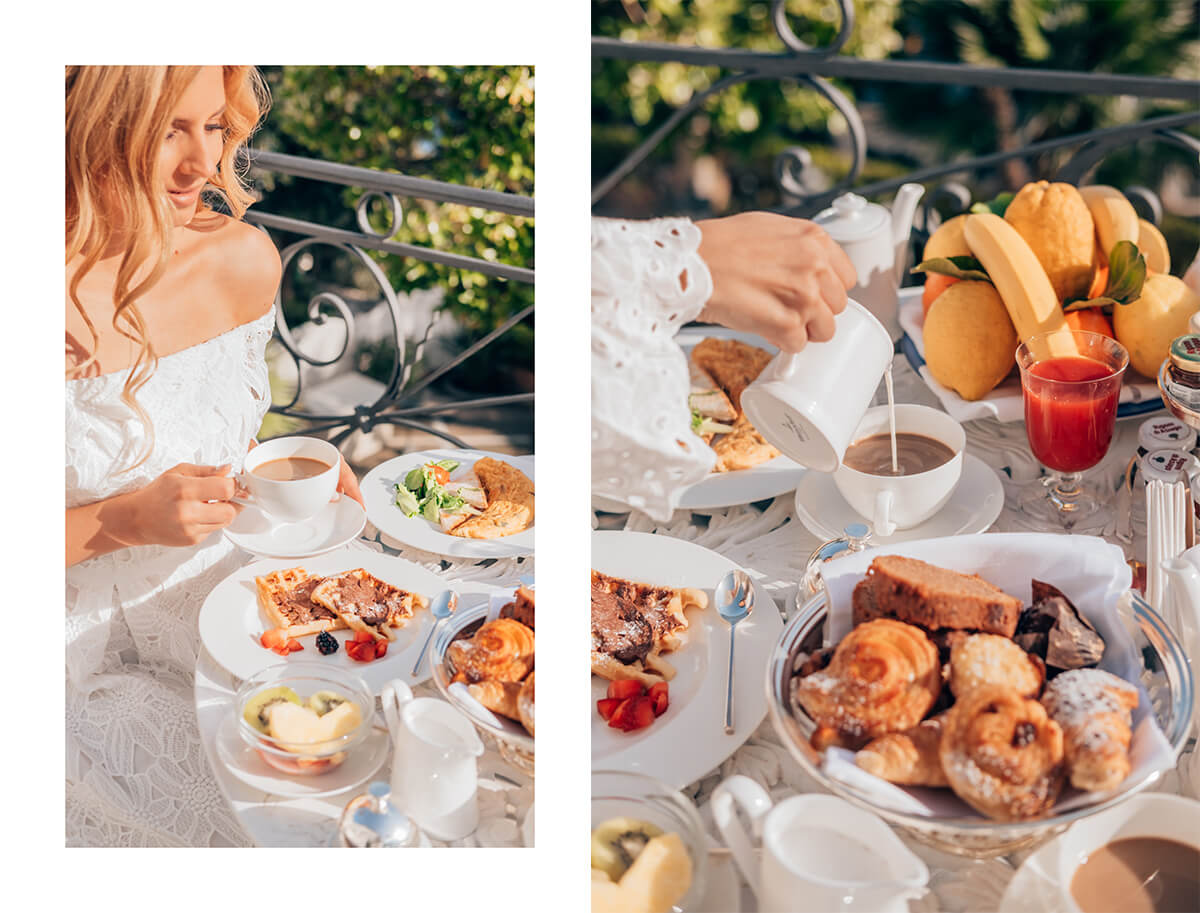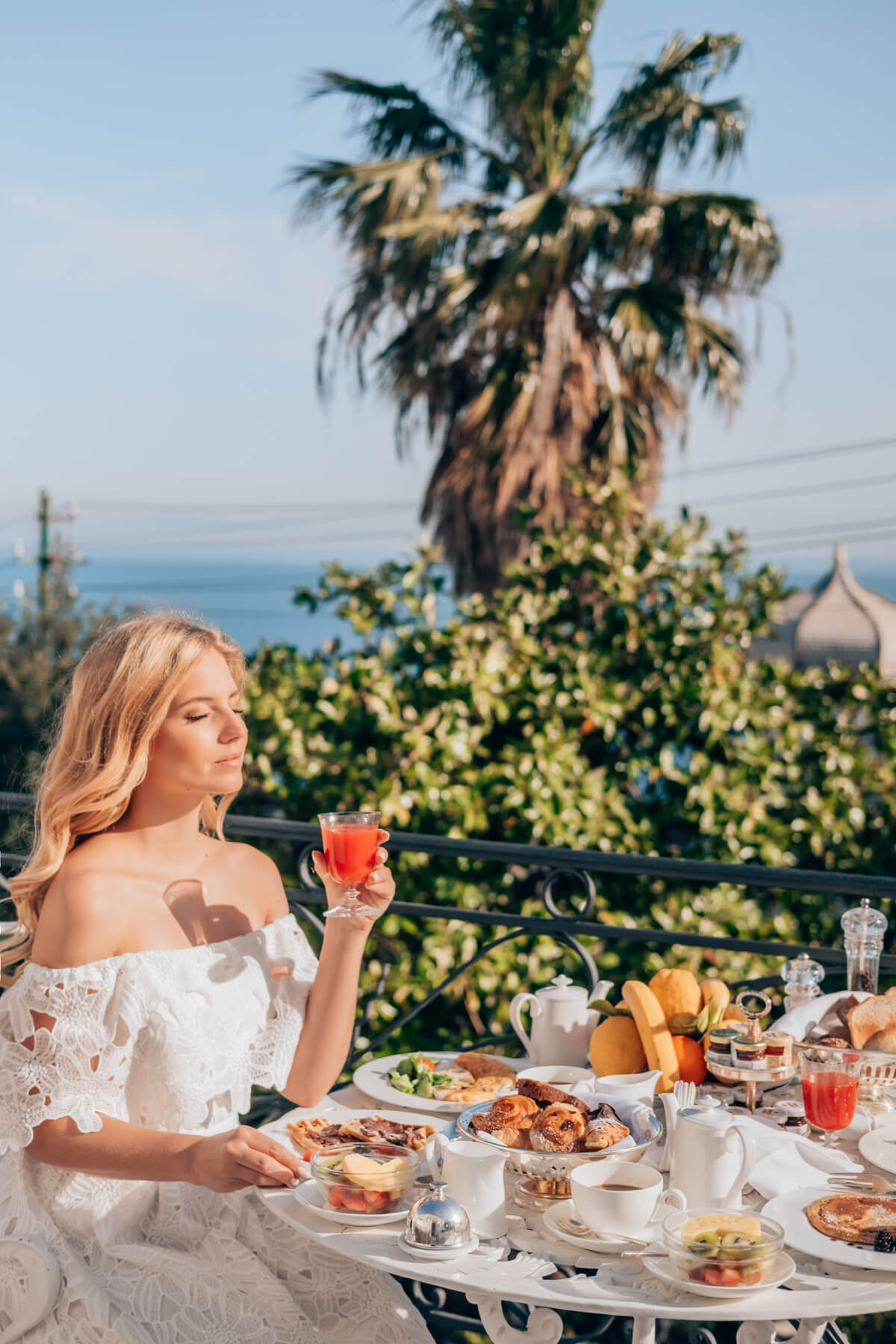 Thank you, Excelsior Parco for hosting me. Special thanks to all the hotel staff for making me feel so welcome!