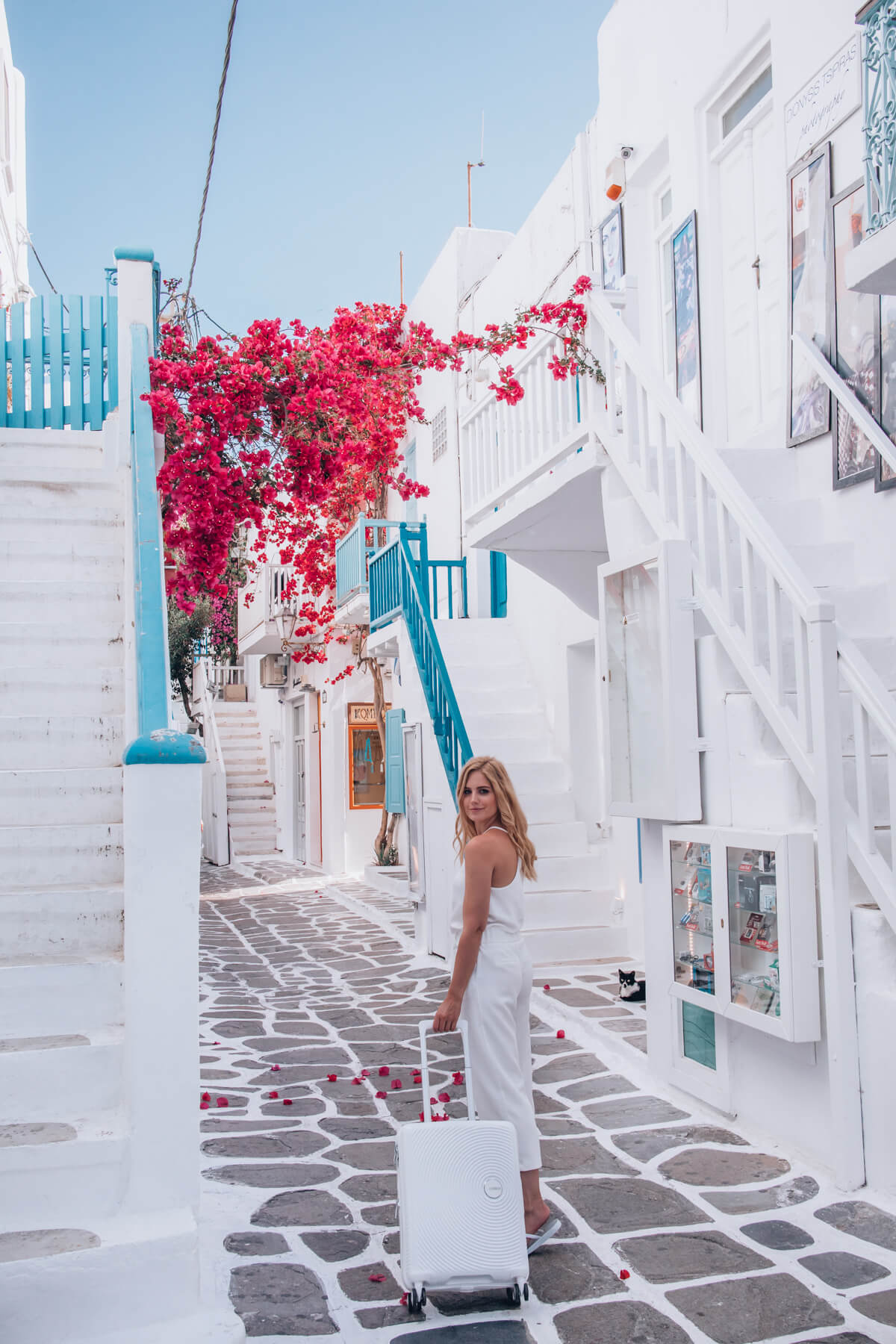 Over the past few years, I have made quite a few flights all across the globe. Traveling by plane often, I consider myself a decent traveler who is qualified enough to give you some advice on this topic as well. The most common question I get is probably "how can you afford to travel so often?". One of the tricks is certainly my constant search for affordable plane tickets (anything from sales, low fare airlines and even error-fares, I've booked them all). When it comes to low fare airlines, whose (as the name suggests) offer lower priced airplane tickets (mainly for short-haul flights, such as flights all across the Europe). Those usually don't offer "check in" luggage in the basic price of the ticket. In practice this means, if you wish to save some money, you travel with hand luggage only. So, what do you need to know, if you are booking a flight with hand luggage only? Here is my advice…
What is hand luggage?
Hand luggage or cabin baggage (also: carry-on) is luggage you are allowed to carry along with you on board, and you don't "check it in" at the counter. Since space on the airplane is limited, you obviously cannot take with you anything you wish. There are restrictions on what you can carry on and also restrictions on the dimensions of your hand luggage piece. NOTE: these restrictions are not always the same, they depend on a specific airline. So, in practice, before you head to the airport with hand luggage only baggage allowance, you should consider what kind of bag you are packing your things in. if you don't follow the rules, the price of "punishment" (read: checking-in your luggage) will be higher than booking a ticket with check-in luggage in the first place. So read further, if you wish to save yourself a whole lot of stress when boarding.
What are the size and weight restrictions for hand luggage?
As I have already mentioned, hand luggage size and weight allowance depend on a specific airline. They are not unified and they change between airlines. Here is an example, that might come useful, if you are traveling across Europe:
Easyjet: 56cm x 45cm x 25cm (additional smaller bag is allowed only if you are paying extra)
Ryanair: 55cm x 40cm x 20cm limit of 10kg (additional smaller bag allowed)
Volotea: 55cm x 40cm x 20cm limit of 10kg (additional smaller bag allowed)
I often read in Facebook traveler's groups: "They never check the dimensions," "it doesn't matter if your luggage is a few cm wider"… And yes, I must confirm, they don't check the dimensions and weight always. But when they do… You pay. And even miss you flight because of it (you have to check-in your bag and go through security once again, if they catch you with oversized hand luggage while boarding) – I've seen this a few times with my own eyes. And crying doesn't help. Yelling doesn't either. To avoid this, invest in a carry-on that fits the standards.
My advice on how to pick a perfect carry-on:
If you are traveling with hand luggage only, it is extremely important that your suitcase is as light, practical and as large as possible – so, if possible, aim for maximum dimensions. But here's the trick… if your suitcase meets the maximum dimensions allowed by EasyJet, you will not be allowed to take it on Ryanair plane. A compromise in this case is a suitcase with dimensions 55cm x 40cm x 20cm (preferably with an expandable option). And interesting thing is, they're actually not that easy to find it. I used to travel with a suitcase with dimensions of 55cm x 36cm x 20cm, and I can tell you, these 4 cm make a whole lot of difference. My new acquisition is the American Tourister Soundbox Spinner, which measures exactly 55cm x 40cm x 20cm, which means 35.5l of volume (can be extended to 41l). It has four double wheels, which come in handy while traveling, especially at the airports. I chose Off White shade, which is beyond stunning. I knew I was taking a risk, it wouldn't look as new after my first trip. But I see the marks and scratches as stamps in my passport. Overall, after my trip to Mykonos and Santorini, I can confirm, it doesn't catch dirty marks easily. It still looks stunning! The circular look reminds of legendary vinyl records, the elegant design got the prestigious Red Dot Design Award 2017. However, American Tourister offers many other vibrant colour options. Overall, a good hand luggage is worth investing in (even more than in larger suitcases).
My tips on packing if you are traveling with hand luggage only:
If you are traveling only with hand luggage, you will have to optimize your packaging. My advice is to prepare styling for each day in advance (if possible); leave things that take up more space at home, the same goes for heavier pieces. Take you thicker sweater and/or jacket with you on airplane. Pack your clothing by rolling them. You will save space and prevent creasing more effectively. Less in more, should be your guideline when it comes to packing your hand luggage. This especially goes for cosmetics. There are rules you need to obey when taking liquids in your hand luggage. And limits of taking liquids on board are strict. Each liquid product must be in a container of no more than 100ml, and they should all be carried in a transparent plastic bag with a capacity of up to one liter. The first rule is strict, while the second one depends on from which airport you are departing. You always need to take out the liquids on the security check, so pack them in the compartment, that is easily accessible. When it comes to cosmetics, consider leaving your shower gel at home (most hotels have them in their rooms), instead of big packaging take with you test samples or buy smaller packaging in your local drugstore. A great example is L'Occitane Aqua Reotier Discovery Collection.
Safe travels!