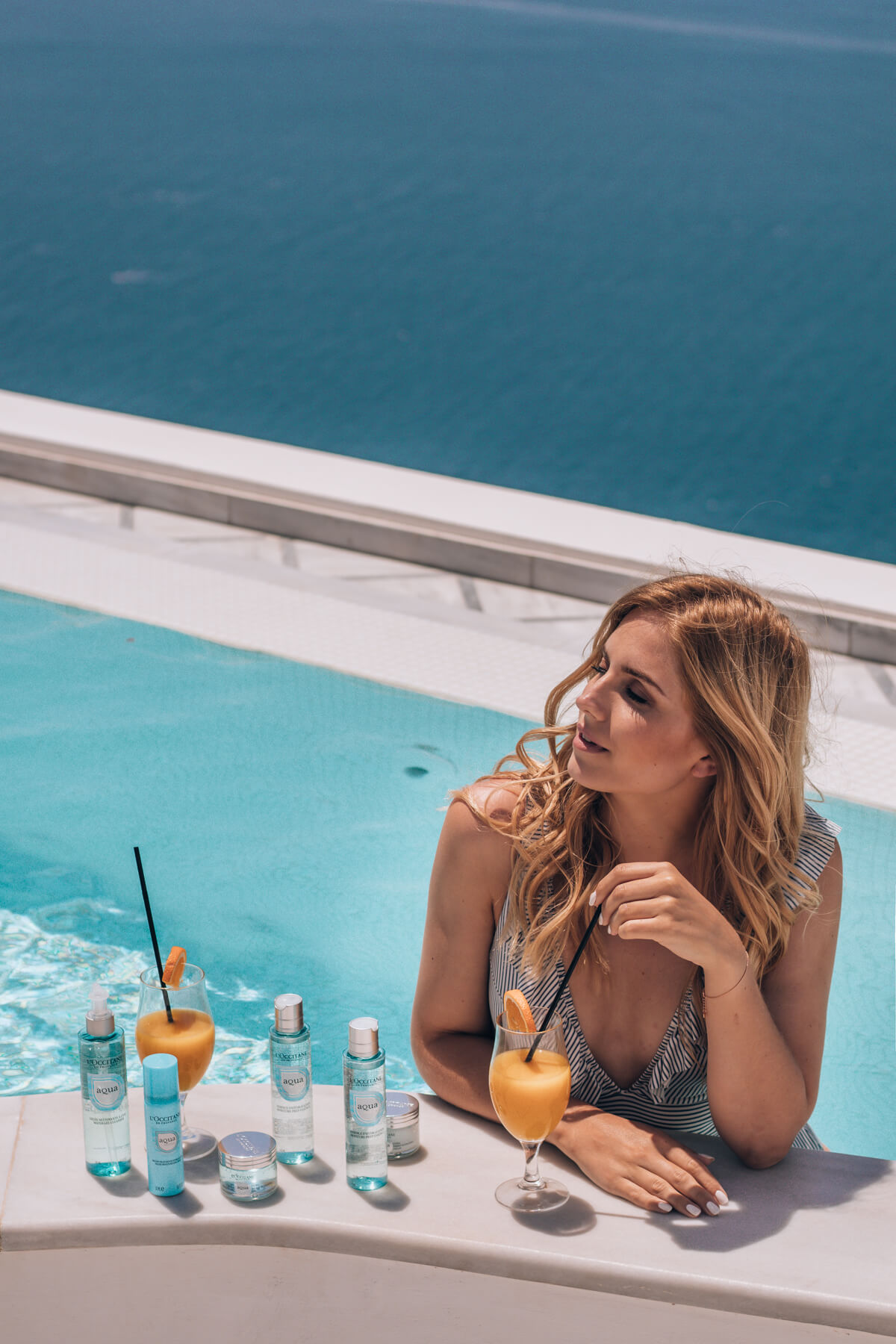 This spring I completely transformed my beauty routine. As I already mentioned in one of my previous blog posts (read all about it here), the fresh and hydrating L'Occitane Aqua Reotier range has been my fellow beauty companion at home and when traveling for the past few weeks. Today, I am sharing with you my beauty challenge I came up with in cooperation with L'Occitane in order to achieve a healthier and better looking skin. It is actually not only one challenge, but 7 in 1! These are the things I have challenged myself to achieve:
1.To sleep at least 7 hours per night.
2.To drink enough water during the day (read: 2l+)
3.To eliminate white sugar and white flour out of my menu.
4.To opt for green, white or black tea instead of coffee.
5.To visit my dermatologist (Skin dermatologija) and check my skin for any irregularities (as prevention).
6.To clear out my beauty stash and throw away expired or not used beauty products.
7.To use simple and effective skincare – L'Occitane Aqua Reotier products.
For the past week I've been trying to keep up with my beauty challenge, I still got tempted by an ice cream or coffee, but trying my best. I also need to deal with my overcrowded beauty drawers, so keep up on my Instastory @ajdasitar to follow me along. Also, there's a giveaway open for my Slovenian readers, click on the Slovenian version of my blog, if you live in Slovenia and wish to participate.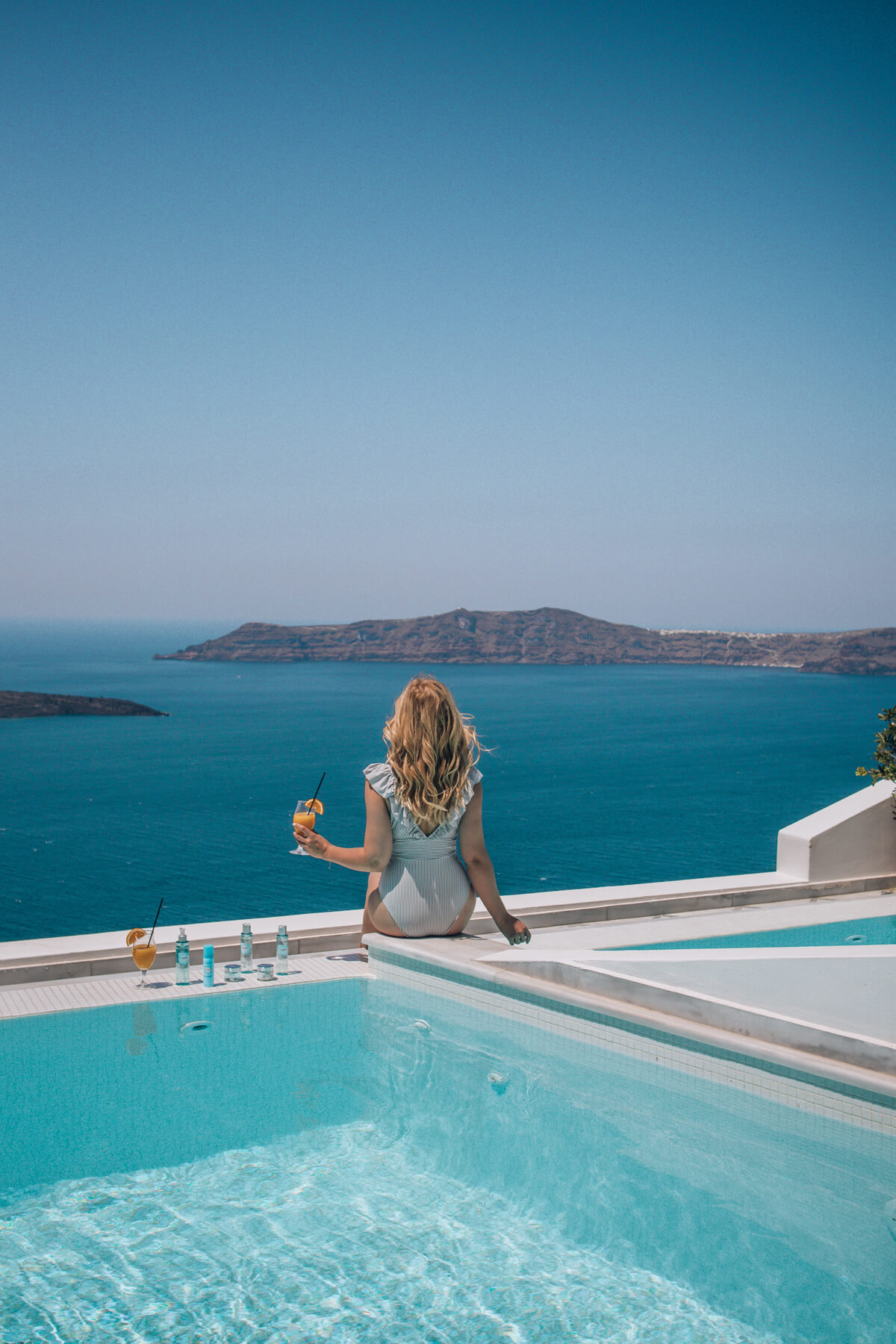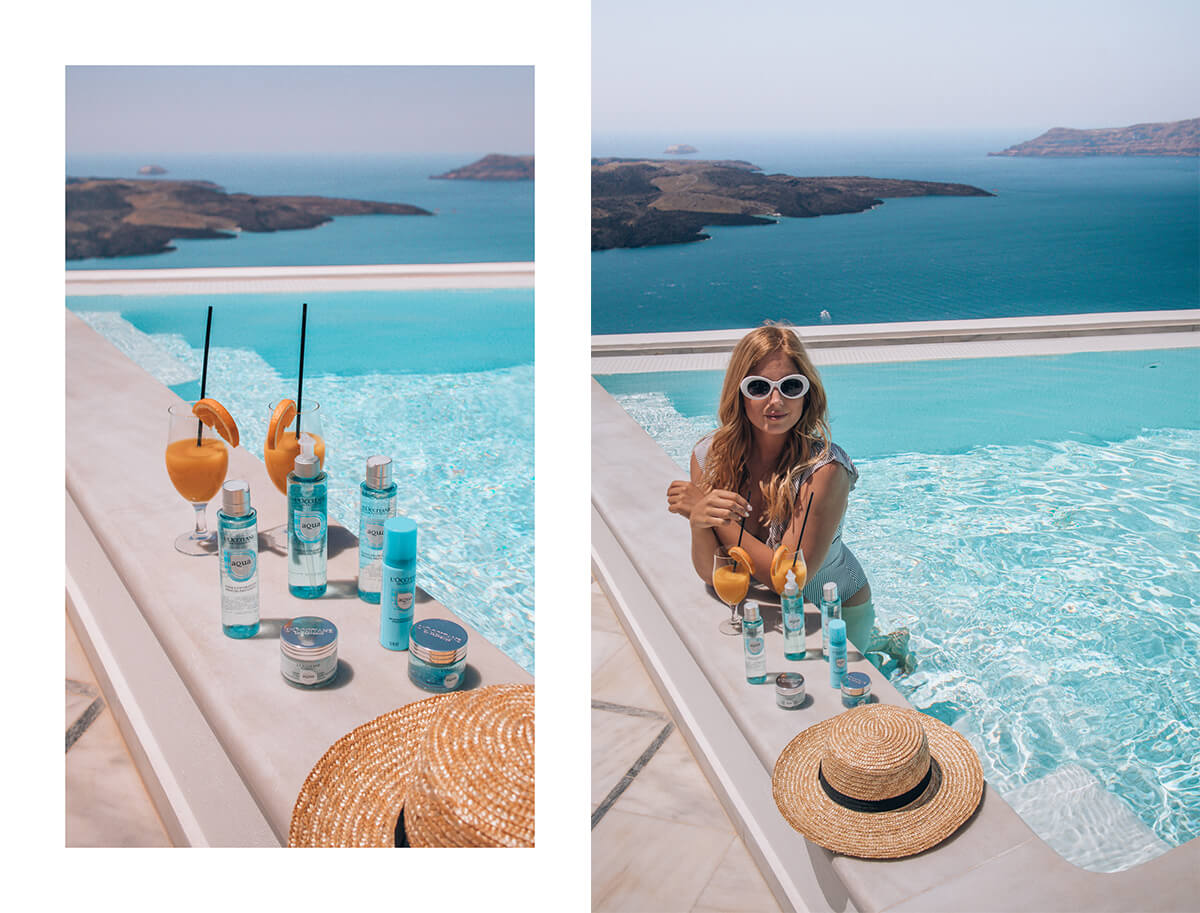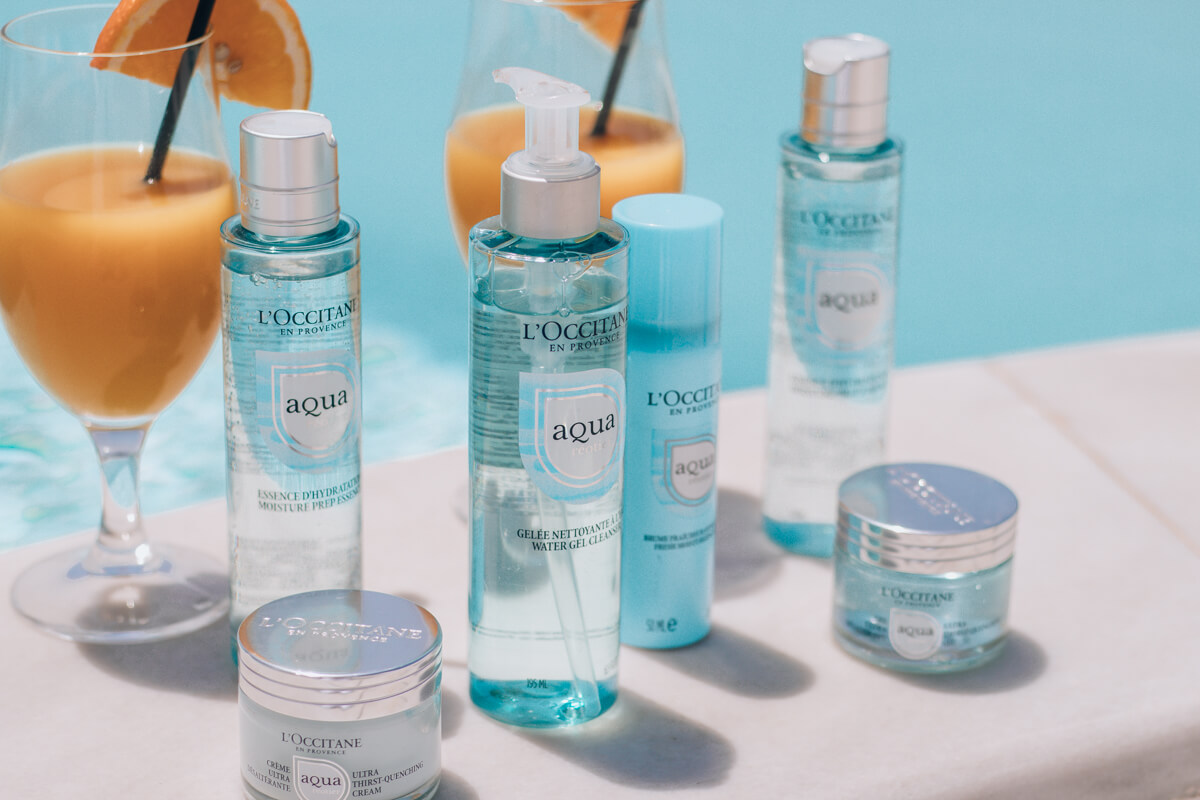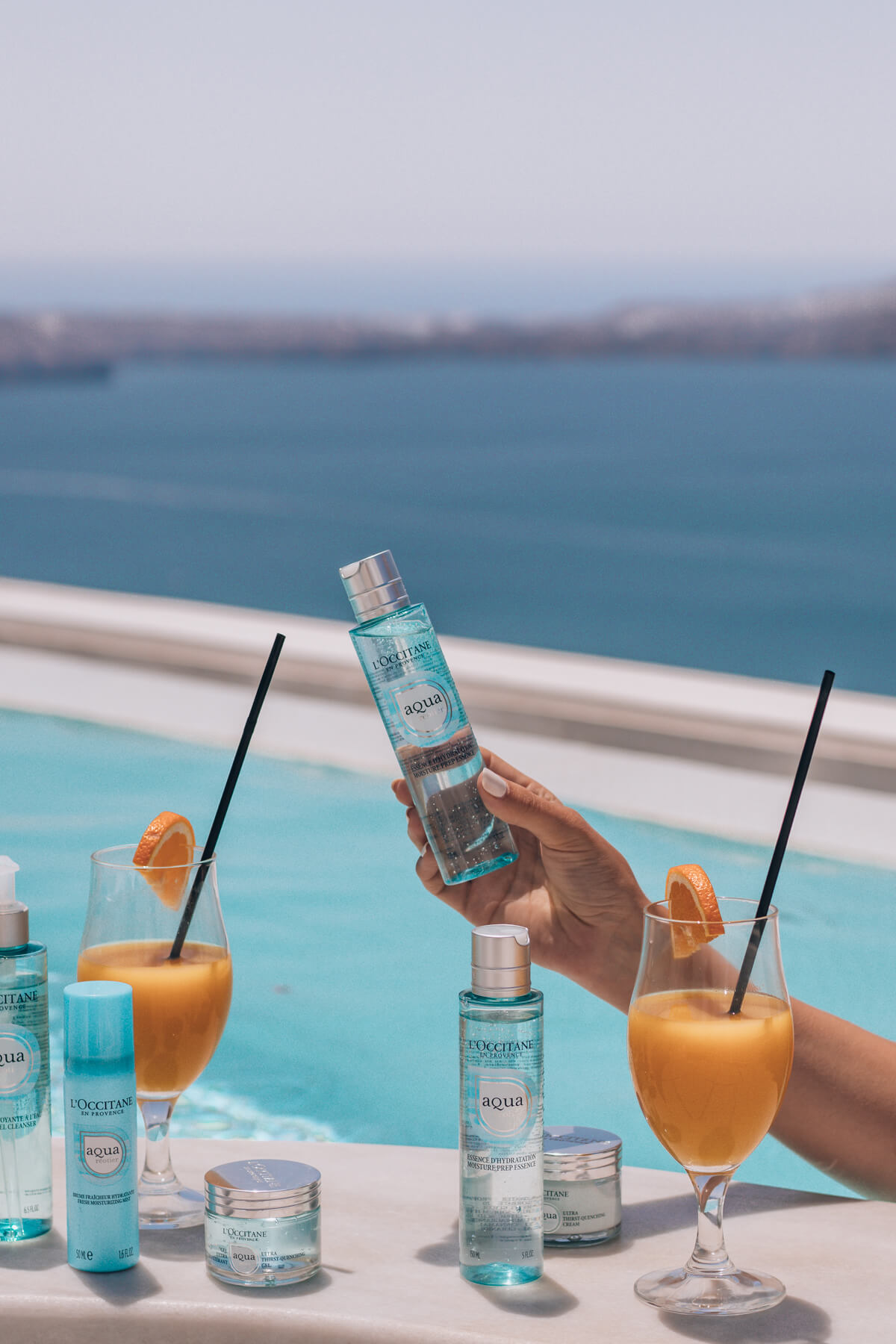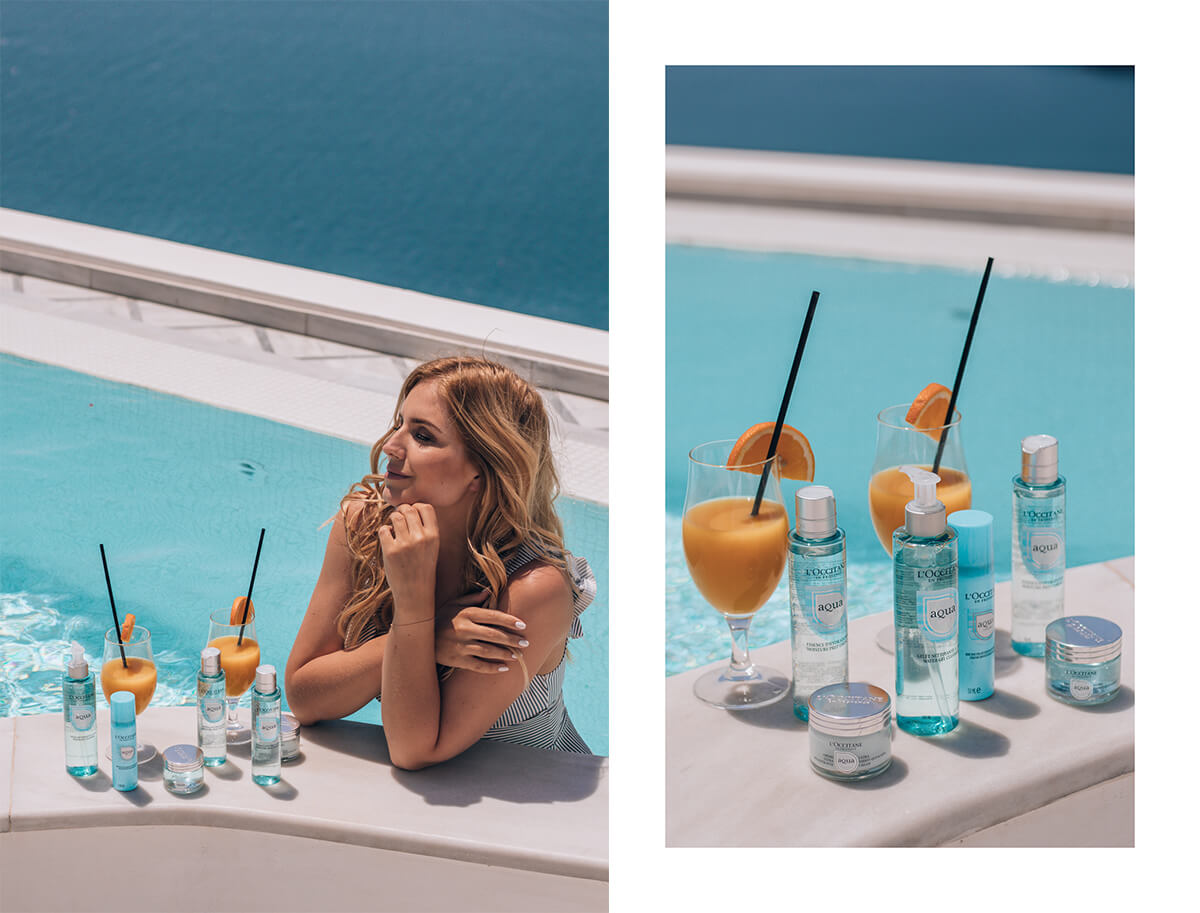 in collaboration with L'Occitane