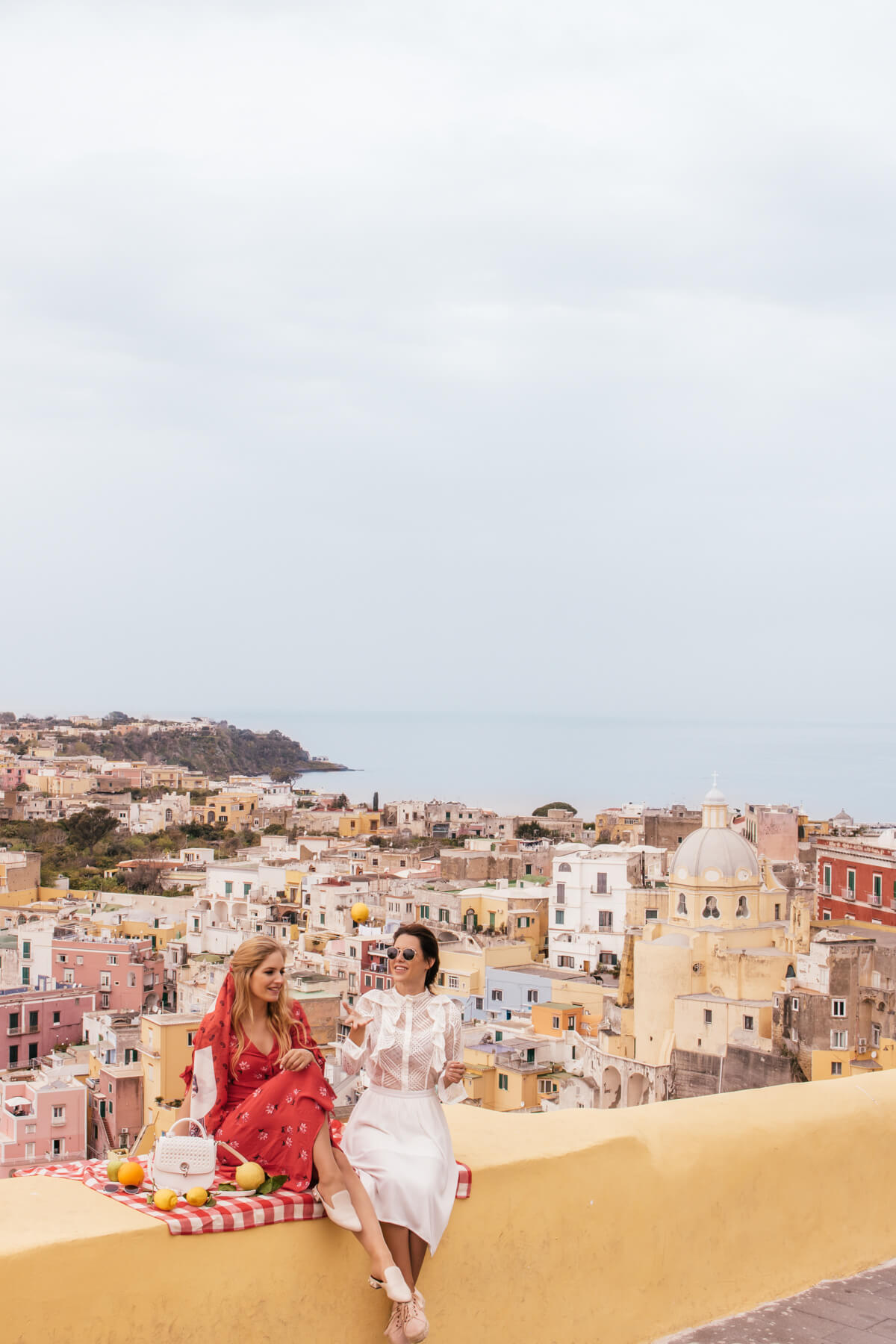 Planning your vacation in southern Italy? Take a day trip to Procida.
Procida is for sure one of the best-kept secrets in the Bay of Naples. This Italy's island gem is probably one of the cutest little town islands I visited. Colourful houses, narrow streets, charming harbour and 10,000 residents squeezed into less than 4.1 square kilometres and 16km of jagged coastline have stolen my heart. Although Procida was featured in a number of films, such as Il Postino and The Talented Mr Ripley, it still doesn't suffer from mass-tourism. But I am telling you, this might be the new "it" destination in this part of Italy.
Where is Procida?
Procida is a small island in the Bay of Naples in southern Italy. It is situated between the mainland, the Cape Miseno and its larger, much more touristy sister island of Ischia. Created by the eruption of four nearby volcanoes it is a comune of the Metropolitan City of Naples.
How to get to Procida?
By boat. There are many ways to get to Procida, but for sure the best and easiest one is to take a ferry from Naples harbour. I also suggest Naples is your starting point and Procida is a great daily destination – although you can also opt for a few days stay in Procida, a day trip is completely enough to explore this small island. From Porta di Massa in Naples to Procida it takes 35min to 1 hours, depending the ferry/hydrofoil you choose. While discovering this area we stay at Caruso Place Boutique and Wellness Suites in the centre of Naples and they helped us to organize this daily trip. We travelled with the company SNAV, one of the boat trip providers, the ticket for a one way trip will cost you from 15€ to 20€.
Where to take the most Instagramable photos?
Although Procida is still considered as one of the non-touristy places in an otherwise crowded area of Italy, I am sure its popularity will grow in the following years. So hurry up and try to visit it on the brink of the main season (April, May or September are a great option). Overall, after my day visit to Procida, I can tell you it has so much potential. Creating an Instagram worthy picture is an easy task. Tiny streets with colourful houses offer plenty of good photo locations, lovely beaches, the harbour is simply charming, but my favourite is a viewpoint from the Terra Murata fortified village, the highest point of the Procida island (91m). Fortress walls were built to protect the city from the invaders, and people nowdays still live there. From the viewpoint right next to Terra Murata, you can see the whole fishermen's village underneath right next to Marina Corricella with the cutest colourful fishing boats anchored. The authentic feel created by colourful houses, scents and flavours of the Mediterranean cuisine, harbour cats hiding among piled nets and old fisherman taking sitting in harbour, watching the sea and repairing their fishnets, will bring you to the whole new (old) world. It is magical.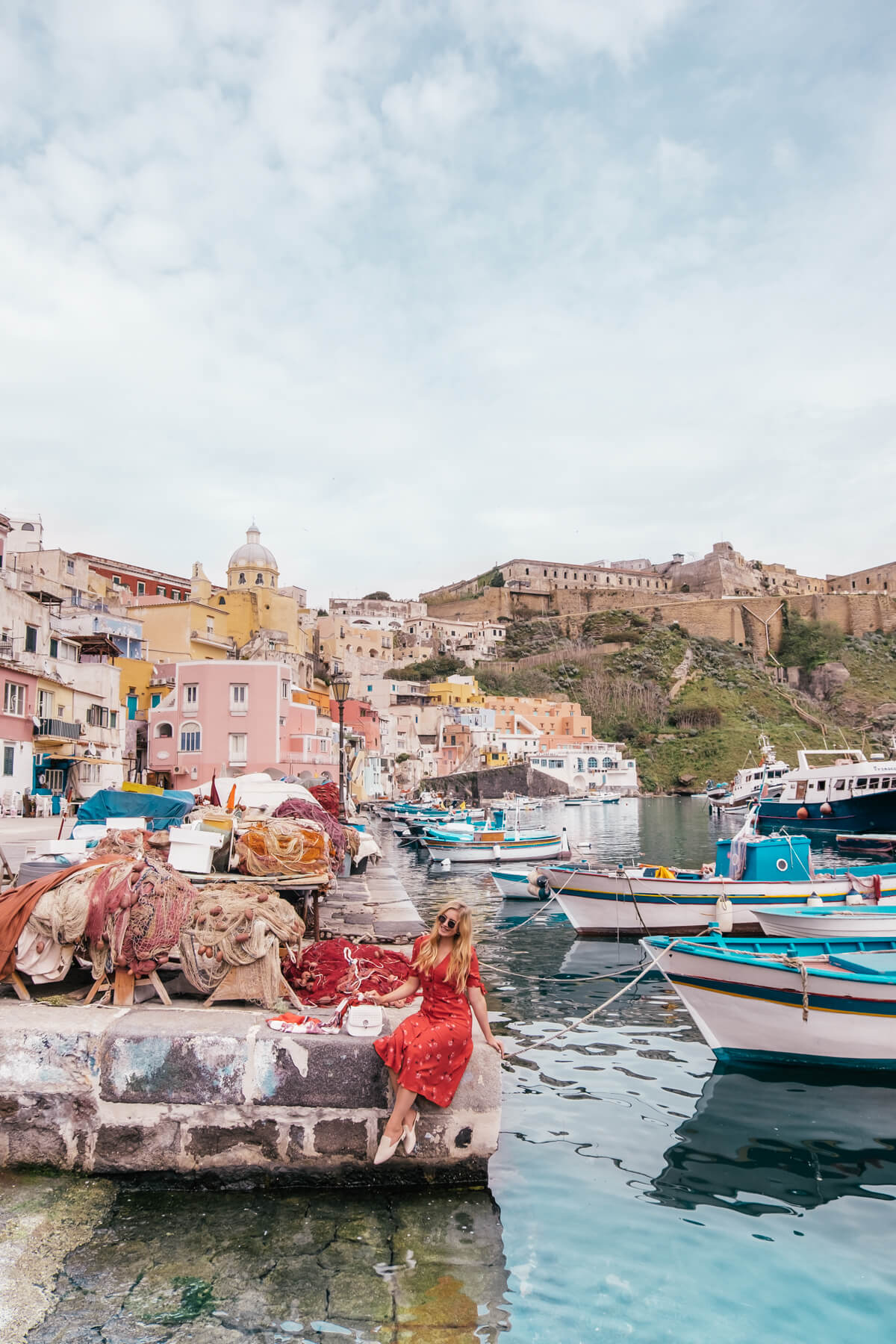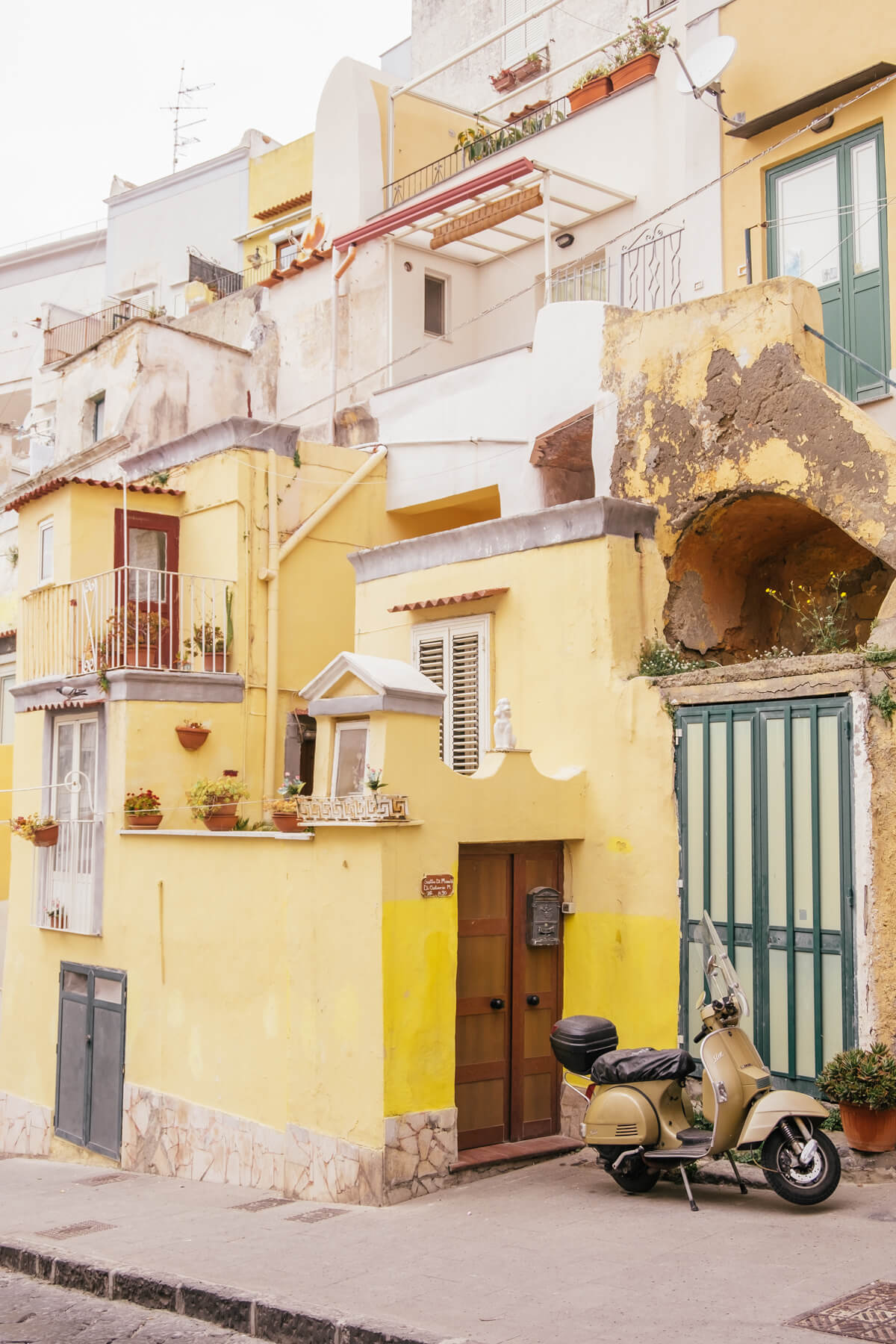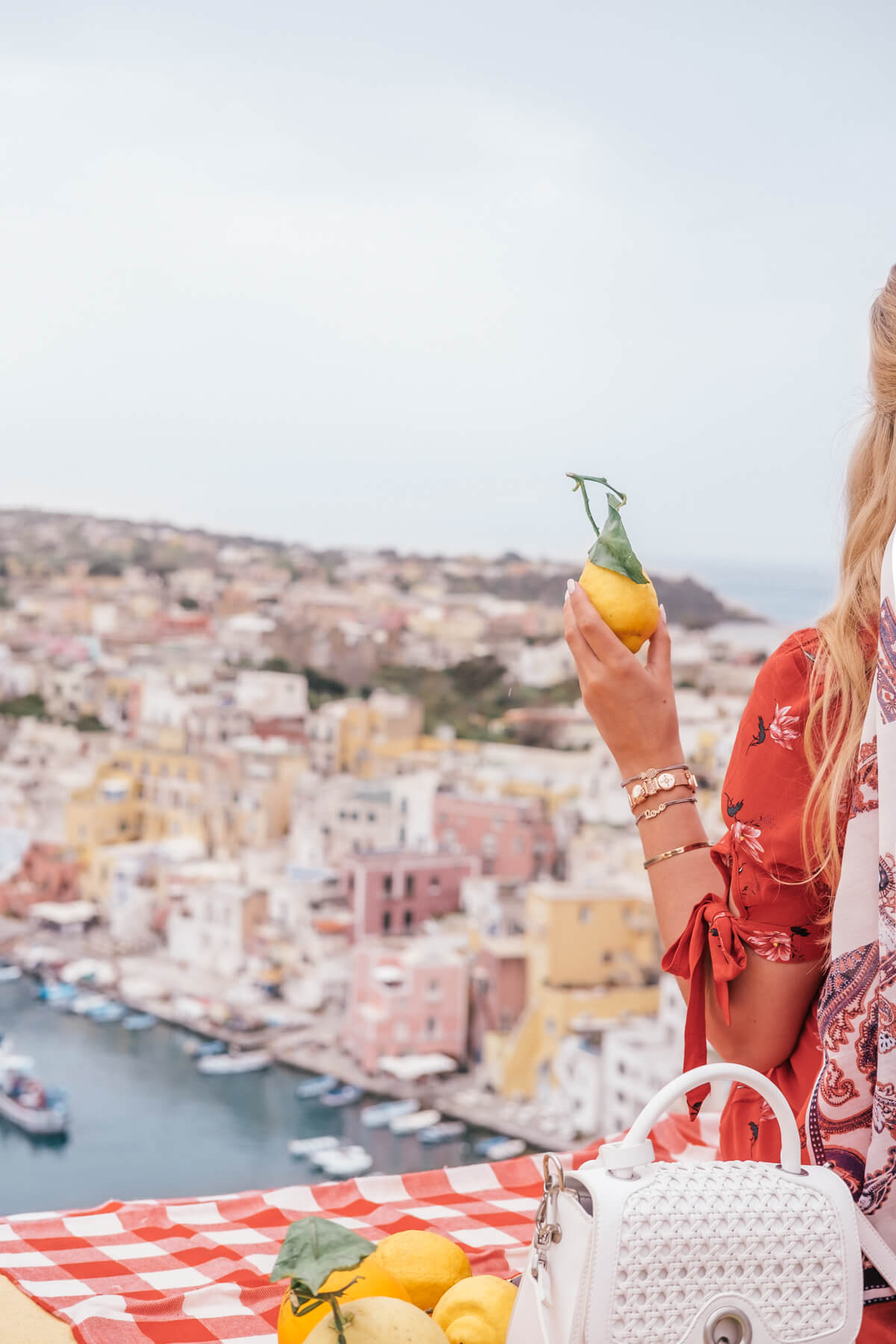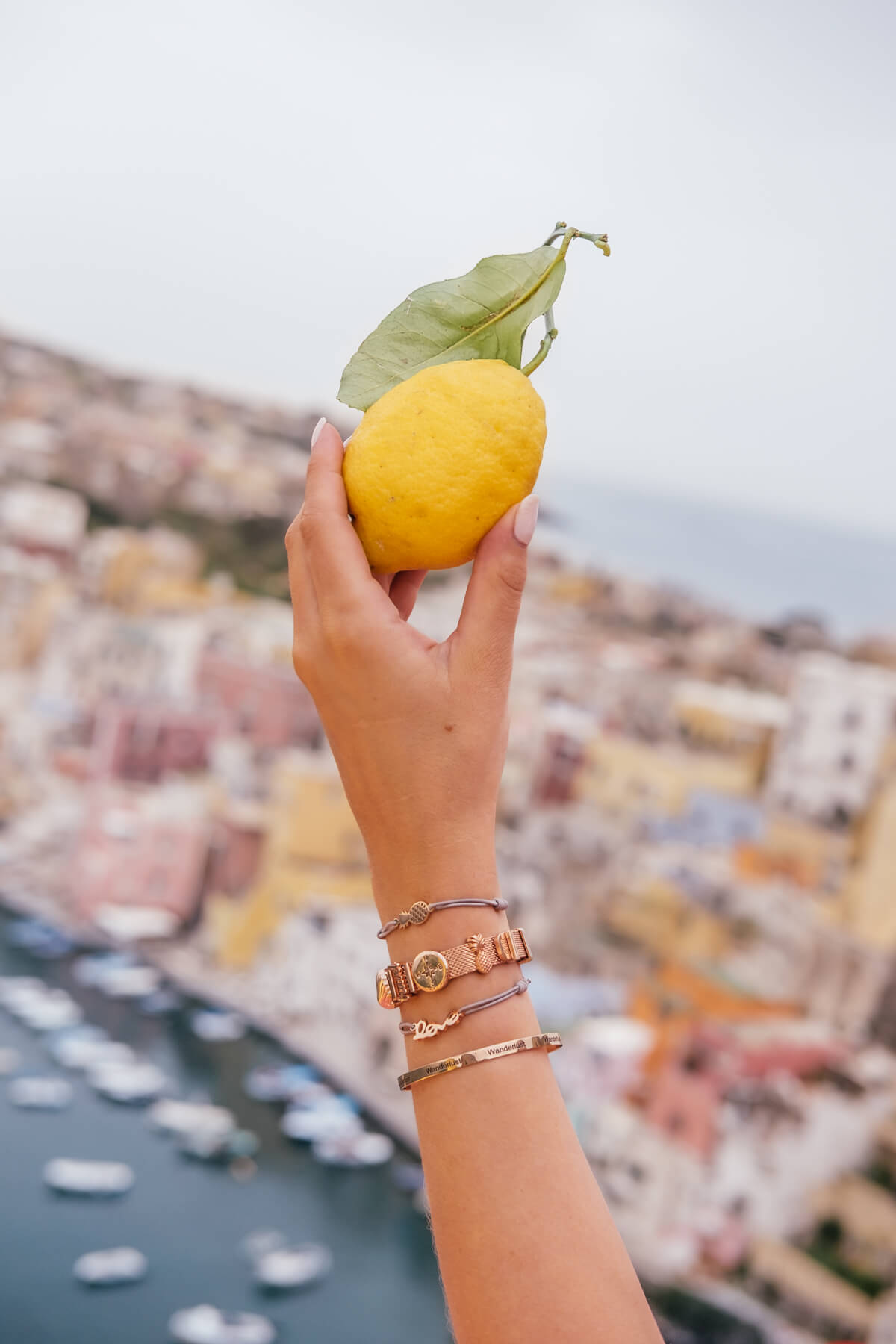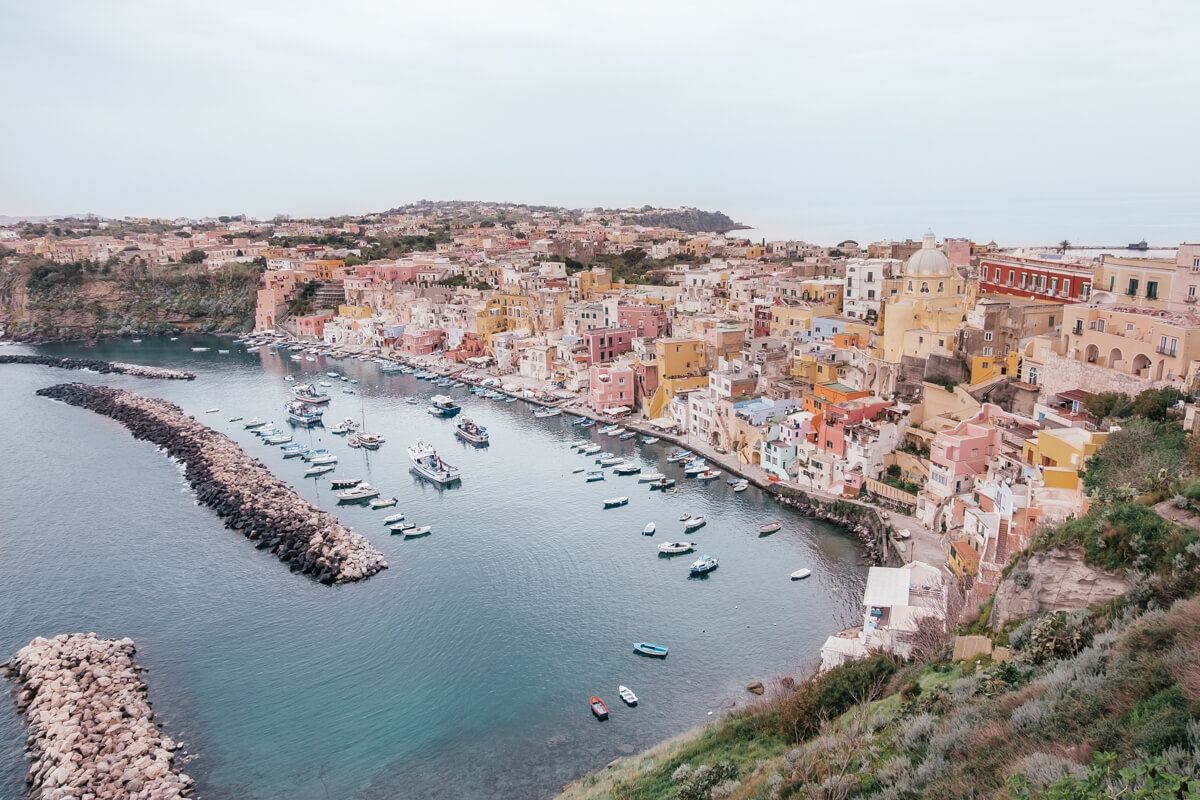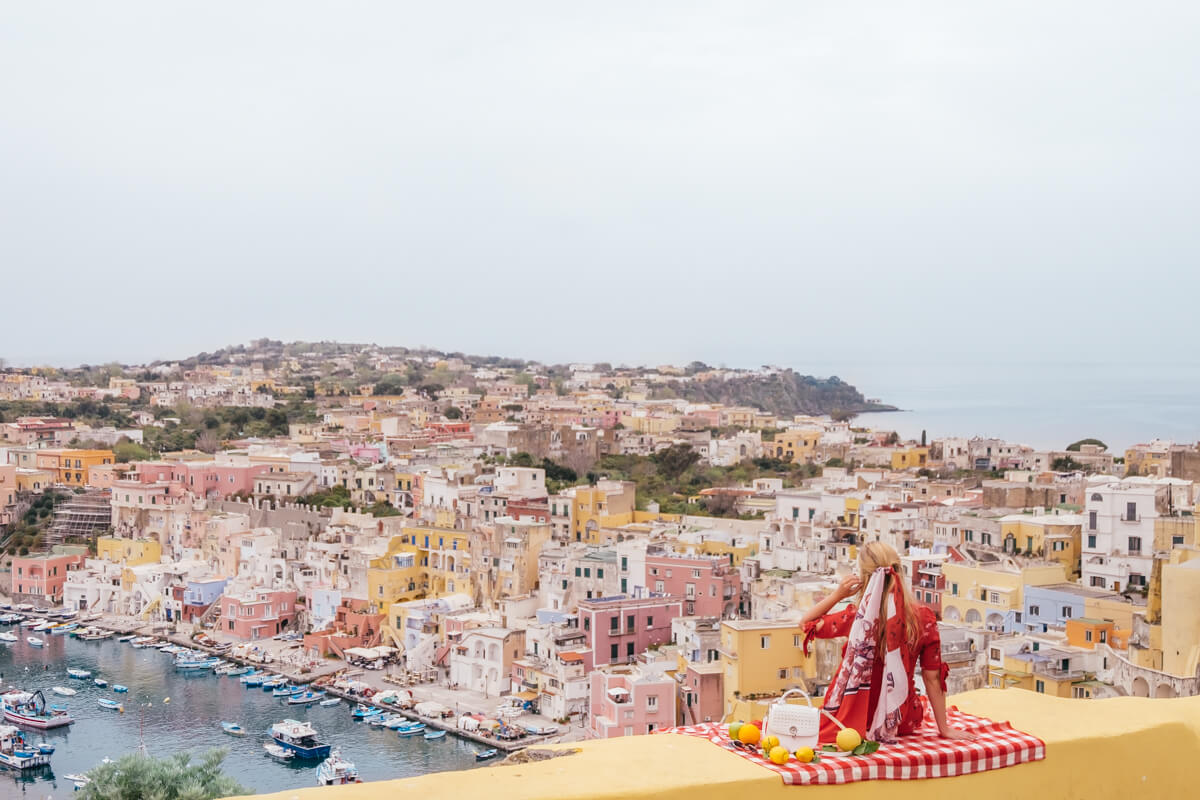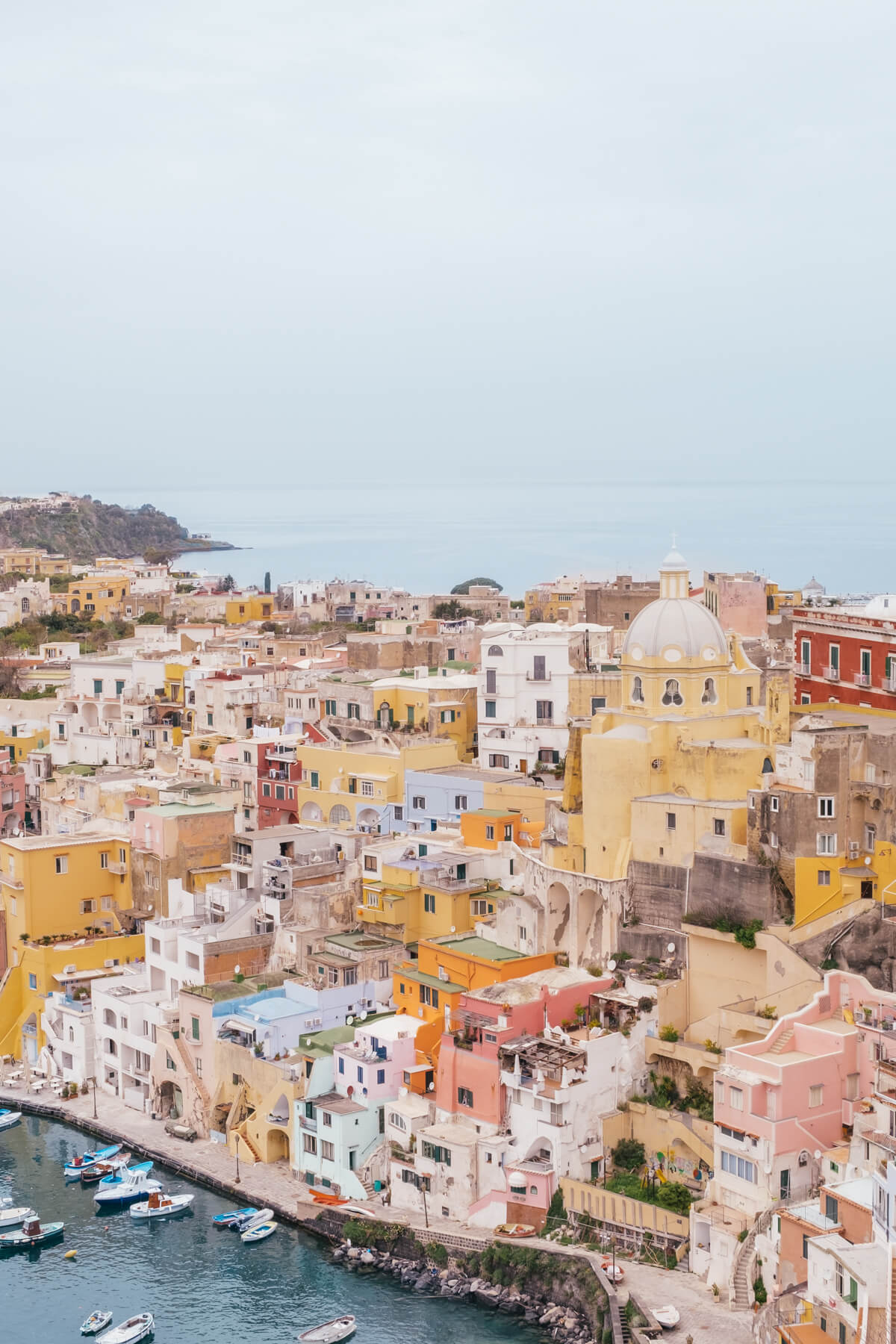 outfit:
H&M dress
Pedro bag
S.Oliver scarf
Alpina by Alja Bitenc shoes
Purelei jewelry