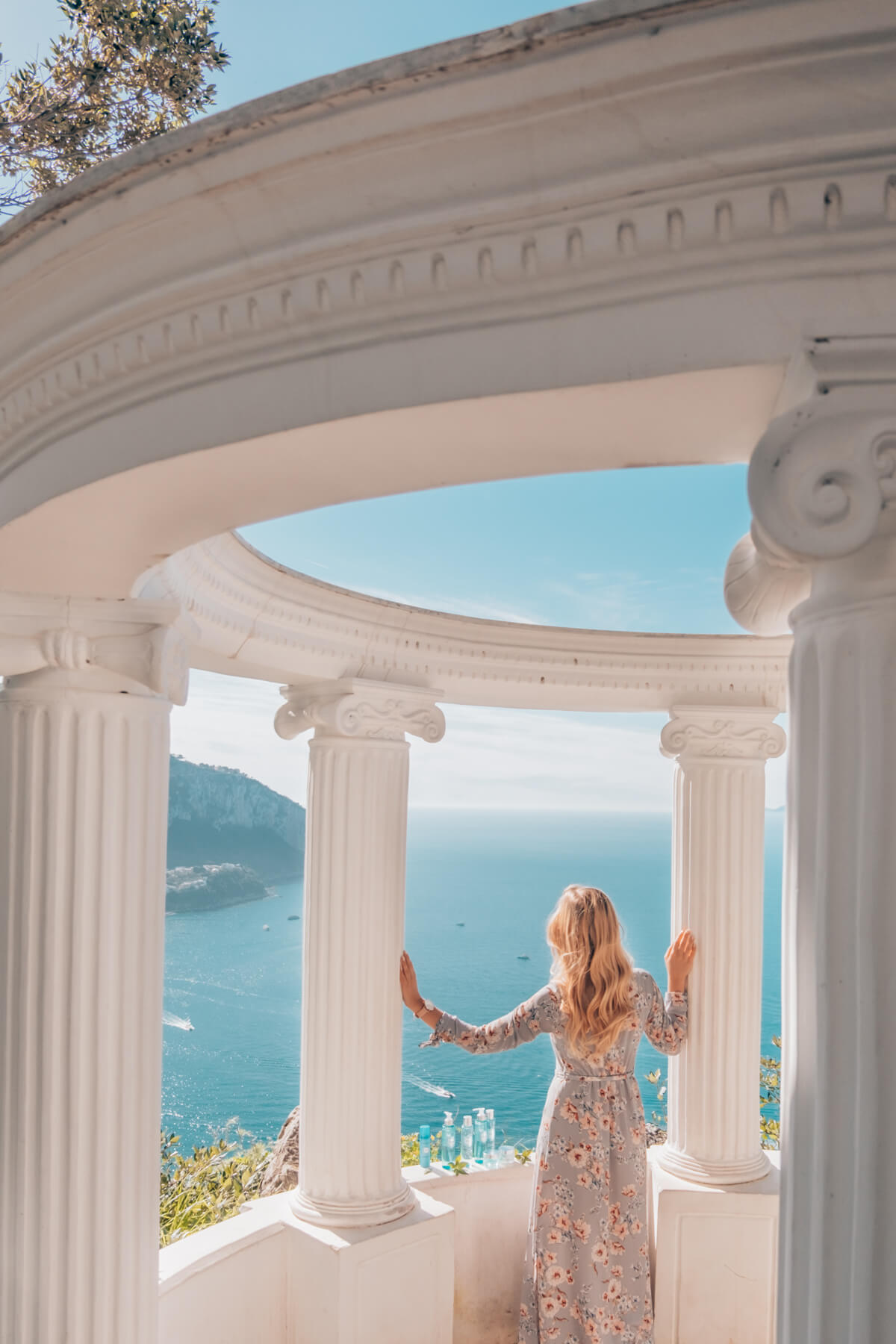 As the winter slowly turns to spring and finally reaches summer months, my skincare routine also changes, from rich textures and ultra-nourishing ingredients to more lightweight and hydrating ones. This summer I was glad to discover the new L'Occitane Aqua Réotier line with 5 different products, each of which contains moisturizing water enriched with minerals. The story begins in the Provencal mountains at the Réotier spring and continues in L'Occitane laboratories, where they add hyaluronic acid to the water, already rich in calcium. Even though it might seem like just another "moisturizing skincare line", the L'Occitane Aqua Réotier is actually much more than that. Due to many minerals, especially high concentrations of calcium, the skin is not moisturised only temporarily, but it also helps to maintain the protective coat of the skin, and thus provides the skin with long-term moisture. So, it keeps the skin moisturized on the short as well as on the long run.
5 products of the L'Occitane Aqua Réotier ultra moisturizing collection
Just by glancing at the L'Occitane Aqua Réotier Ultra Thirst-Quenching Gel, you can tell it is an exciting novelty. The dance of the bubbles in a fresh, non-greasy gel texture applies beautifully to the skin, it moisturises well and ensures a non-shiny finish. Because I have a dry skin type, the gel itself is not moisturizing enough for me. Somewhat richer, yet still fresh and light is the L'Occitane Aqua Réotier Ultra Thirst-Quenching Cream with a silky texture. Both products work well on my skin, especially when combined. The cream is perfect as a day time and night time skin-care routine (in the evenings I might sometimes add a drop of argan oil to it). L'Occitane Aqua Réotier Moisture Prep Essence is the one product in this line I never skip. It functions as a skin toner, while providing a lot more moisture. I pour it directly on my palm and gently massage it into my skin (I don't recommend application with cotton wools as it doesn't provide extra hygiene, you're just going to use more of the product). Because good skin-care starts with properly clean skin, L'Occitane has not forgotten to add a cleanser to its new line. L'Occitane Aqua Réotier Water Gel Cleanser deals with all the impurities, oils and even daily make-up (I still use Micellar water for my eye make-up), without drying out the skin – which is a true rarity on the market (I've had problems with severe dryness after washing my face with gels numerous times). It foams nicely and the feeling after washing is fresh and clean. The last but not least is the L'Occitane Aqua Réotier Fresh Moisturising Mist, a small 50ml spray, providing instant refreshement. I use it mainly to refresh makeup during the day, otherwise you can use it as part of your skin routine or before applying makeup. To sum up my impressions – all the products are ultra-hydrating, have a nice fresh smell and a good texture. The price range is from 11.70€ for a mist to 28.50€ for a gel. Smaller L'Occitane Aqua Réotier Collection is a perfect choice to try out the line and also comes in handy for travelling. Finding a cleansing gel for the face in such tiny and handy packaging is otherwise (almost) impossible.
Who would benefit from the L'Occitane Aqua Réotier line?
Certainly, all those who are looking for moisturizing products with high quality ingredients. All those who want to replace a heavy (winter) routine for something smoother and lighter, but no less effective in the warmer months. Women and men of all ages (I'm sure that many men will be impressed by this line, my Jan definitely is). The L'Occitane Aqua Réotier line will suit most skin types, both dry, normal, as well as mixed and oily. It might not be the best choice for those who have extremely sensitive skin, although I didn't notice any irritations myself. L'Occitane, therefore, earns one big thumbs up for Aqua Réotier line from me.