Paris is always a good idea. – Audrey Hepburn
Paris is definitely one of the most beautiful cities in Europe. I've been there twice, in 2010 when I visited it for the first time with my boyfriend and this year when I returned to the City of Lights with my mother. It was actually our first trip together, just the two of us. No matter with whom you travel, Paris can for sure be magical. For those of you, who haven't been in this French capital before, I decided to create the ultimate 5 day travel guide to Paris, rounding up all the must-see places. Are 5 days enough to discover the city? Honestly, no. Paris is a large city with a lot to offer and 5 days, in my opinion are a good start, but also the minimum. So make sure you go there with a plan, but also don't forget to enjoy the moments. The beauty of Paris is also walking around without a destination in mind, finding chic cafes, strolling around the parks and enjoy the magnificent views. Enjoy and relax, don't overrun, you can always book another ticket to Paris!
What to see in 5 days in Paris, France?

DAY 1 – spend your first day walking around the heart of Paris
CENTRE GEORGES POMPIDOU: the museum of modern art is also interesting as a building itself
NOTRE DAME: visit an amazing 12th-13th Century Gothic church, Notre Dame, which many call it the heart of Paris
LATIN QUARTER: is a labyrinth of streets, cafes and restaurants with a unique vibe; grab a lunch or dinner there
LE JARDIN DU LUXEMBOURG: or the Luxemburg gardens are the most beautiful in spring or summer and are a great location to take your children
PANTHEON: is a final resting place for many eminent French (Rousseau, Voltaire, Marie Curie, Victor Hugo) and a magnificent neoclassical architectural masterpiece itself
DAY 2 – enjoy the view from/of the Iron Lady of France, do some luxurious shopping
EIFFEL TOWER: built in 1889, La Tour Eiffel is probably the most iconic landmark in Paris and arguably all of France; visit it in the morning to avoid the crowds
TROCADERO: this touristy spot offers the best view of Eiffel Tower and is a great location to take some nice (Instagram worthy) photos
PONT ALEXANDRE III: one of the most elegant bridges in Paris, which is often the location for wedding photoshoots, it spans the river Seine between the Grand Palais and the Les Invalides
LES INVALIDES: Hotel National des Invalides is a complex of museums and monuments, connected to military history of France
OPERA GARNIER: is certainly one of the most beautiful buildings in Paris, which welcomes world-class opera and ballet performers
LA GALERIES LAFAYETTE: visit the iconic Parisian store to shop for luxuries or just enjoy the view
DAY 3 – visit the biggest museum in the world and the surroundings
THE LOUVRE: Louvre Museum with over 30.000 works of art and relics which cannot be fully explored even if you take 5 days just for it, so make sure you take at least a few hours and plan ahead what you wish to see
PALAIS-ROYAL: La Palais Royal is a former royal palace with a wonderful garden, the Les Jardains du Palais Royal and is for sure one of the most photogenic places in Paris
JARDIN DES TUILERIES: The Tuileries Garden is a public garden located between the Louvre Museum and the Place de la Concorde and for the past 200 years has been the place for strolling, relaxation and celebration.
DAY 4 – wander around Montmartre
MONTMARTRE: at 130 meters high, Montmartre is the highest point of Paris; this charming place was once the place for many world-famous artists such as Van Gogh, Picasso and Renoir and today you will find many galleries, streets artists and chic cafes there (such as La Maison Rose)
SACRE COEUR: Basilica du Sacre Coeur is Montmartre's most recognizable landmark and one of the main tourist attractions in Paris, it also offers an amazing view of the whole city
PLACE DU TERTRE: located just a few steps away from the Sacre Coeur, it is the place of the artists and galleries; stop there to grab delicious crepes and have coffee at one of the cute cafes
MOULING ROUGE: heading back to the centre of Paris, stop at Moulin Rouge, enjoy the show or just wander around (and maybe make a sneaky purchase at one of the sex shops around there)
DAY 5 – the best view of Paris from Arc de Triomphe and a stroll through the famous Avenue des Champs Elysees
CHAMPS-ELYSEES: start from the Place de la Concorde, take a photo at the Fontaine des Mers and continue all the way to the Arc de Triomphe; in the 2-3km walk along Avenue des Champs Elysees you will for sure be tempted by the variety of different shops; for an afternoon tea stop at Four Seasons Hotel George V Paris, it is just a short walk away from the Avenue.
ARC DE TRIOMPHE: after a stroll (and some shopping) you should definitely climb the Arc de Triomphe de l'Etoile (if you plan a lot of shopping consider the reverse order!); after 284 stairs you will be awarded with an amazing (in my humble opinion also the best) view of Paris
EIFFEL TOWER AT NIGHT: if you have some energy left, visit the Eiffel Tower once again, preferably this time at night to see it with its magnificent lightning.
Of course there's a lot more to see and explore in Paris, but these are my recommendations for your 5 day trip to Paris! If you are looking for some hotel recommendations, check my blog posts about Hotel Therese and Hotel Adele & Jules. Paris will always hold a special place in my heart and I will be thrilled to visit it again (very soon!).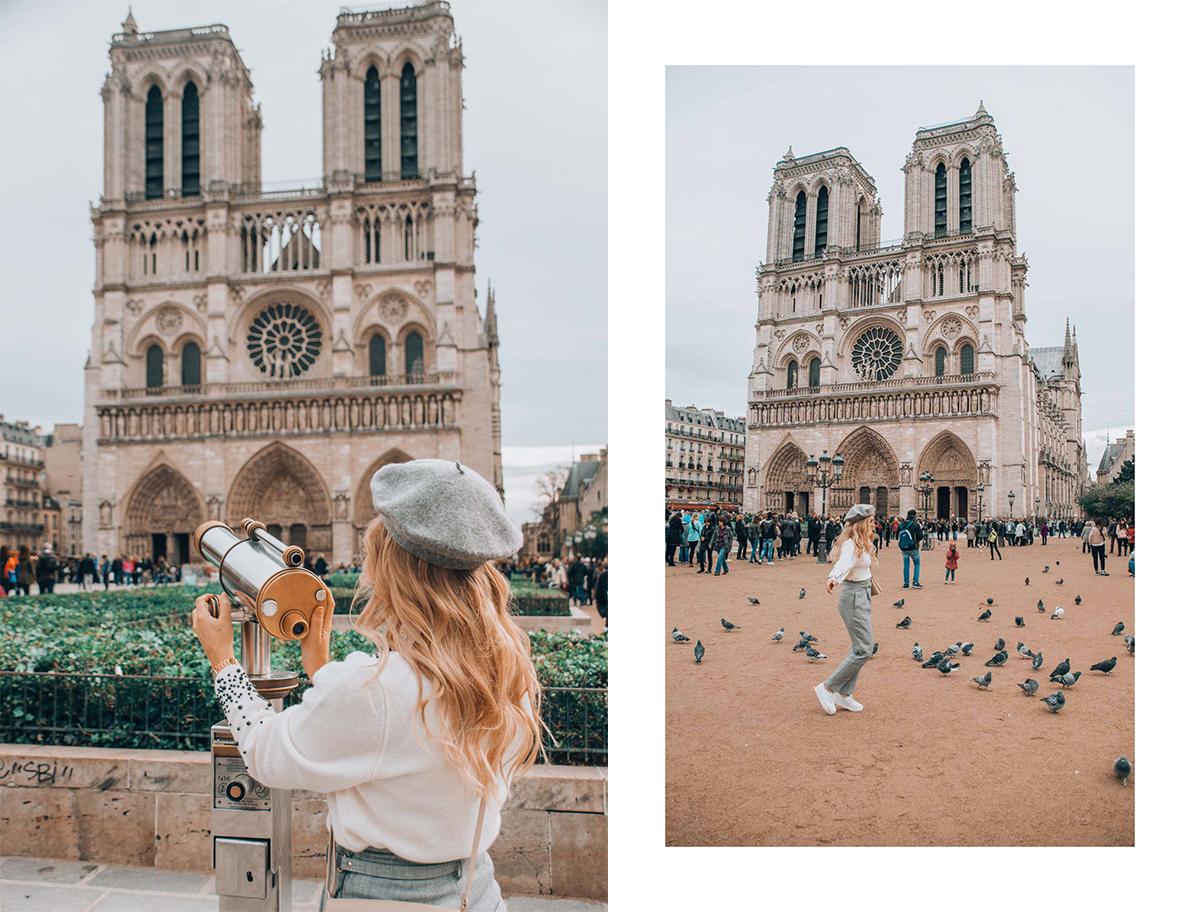 Notre Dame cathedral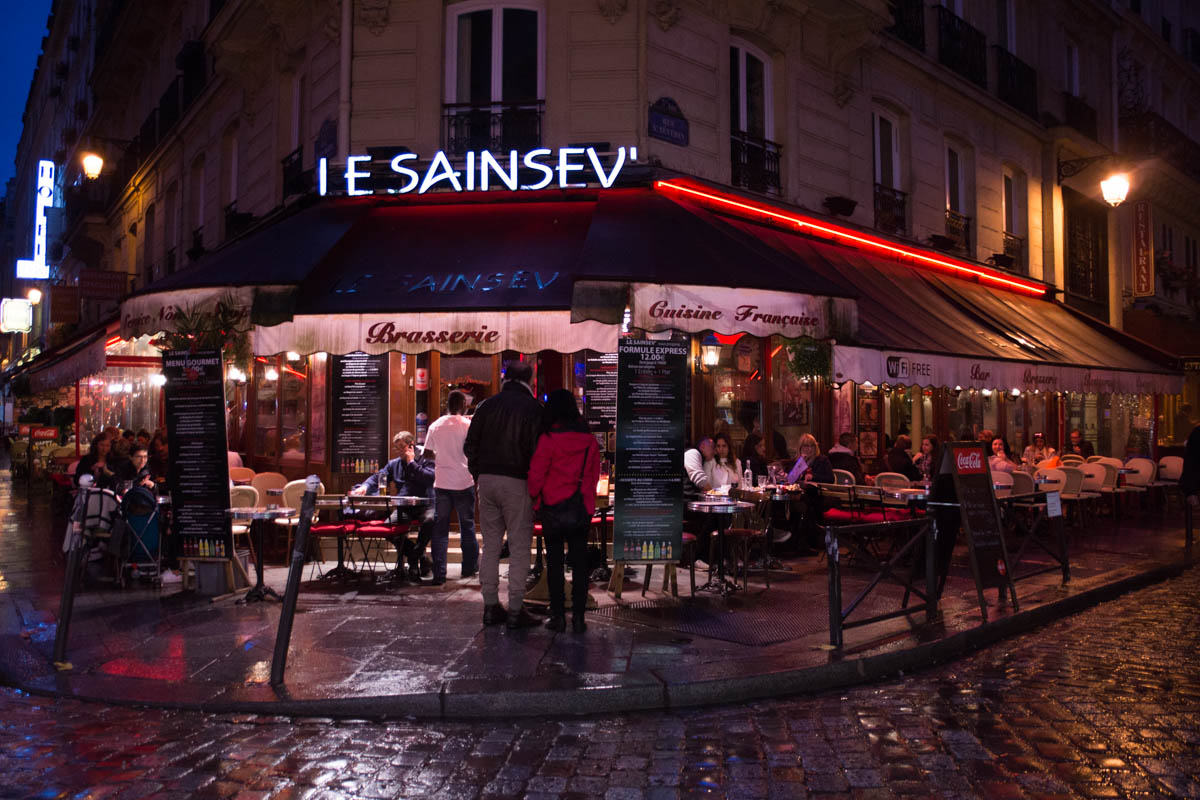 Latin quarter in Paris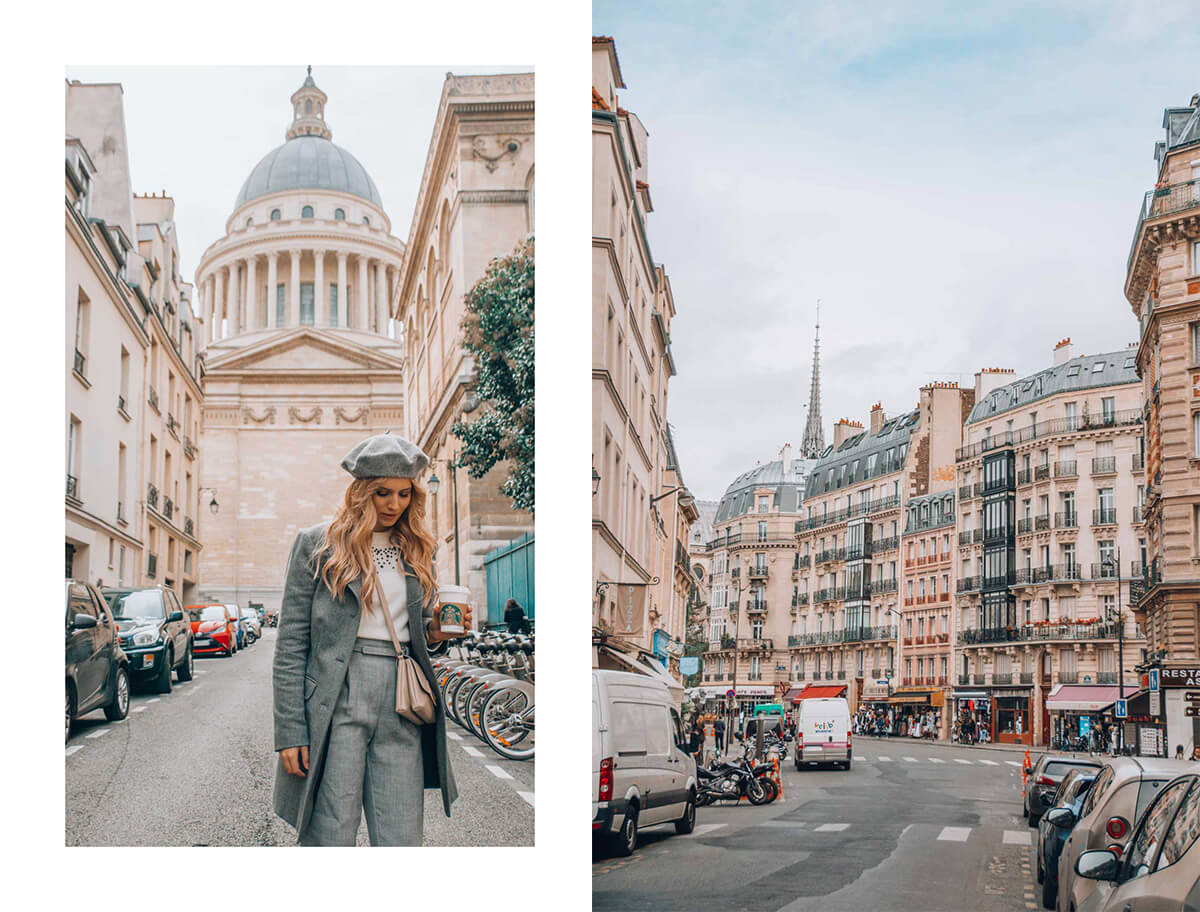 The Pantheon and the surrounding streets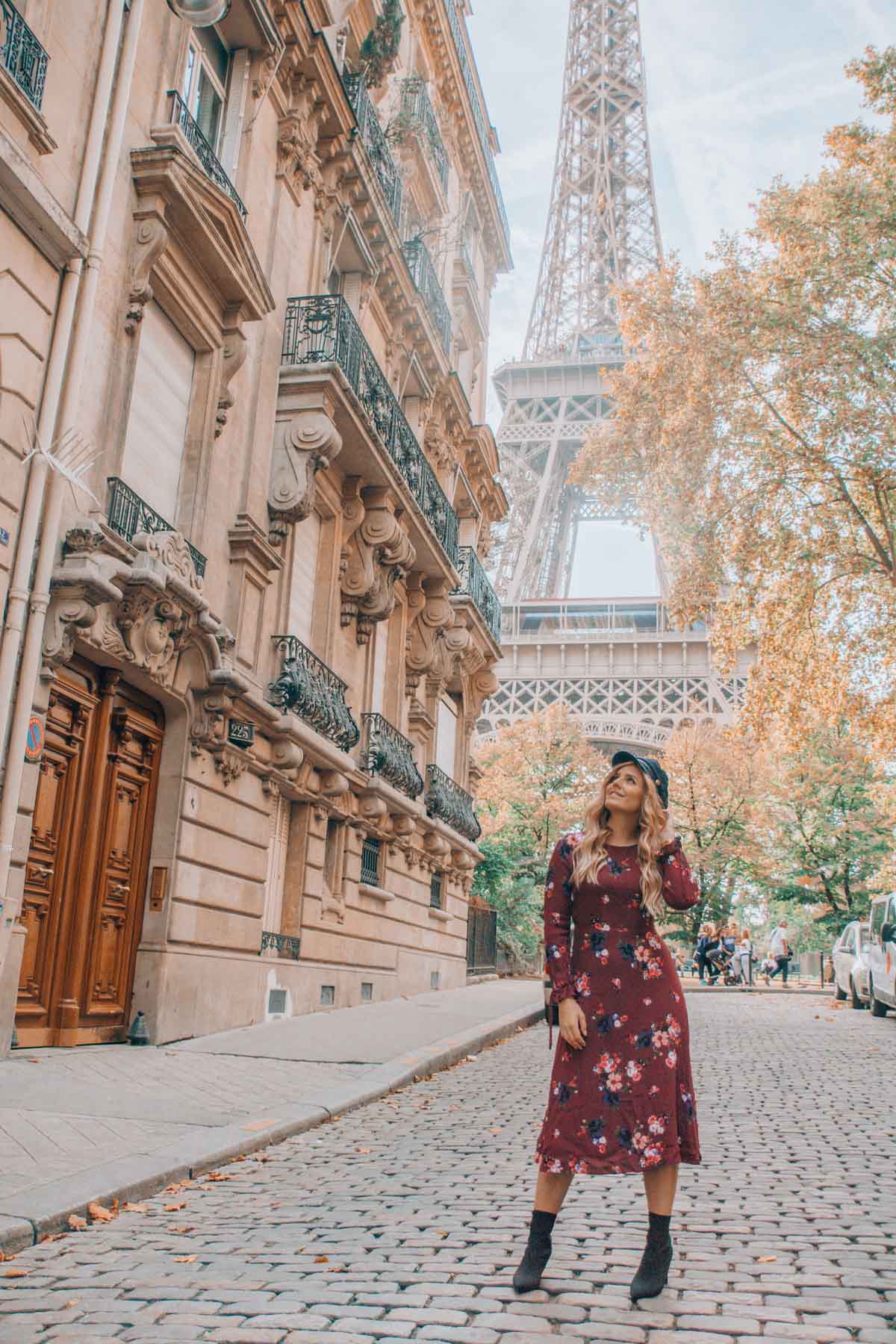 the view of the Eiffel Tower from Rue de l'Universite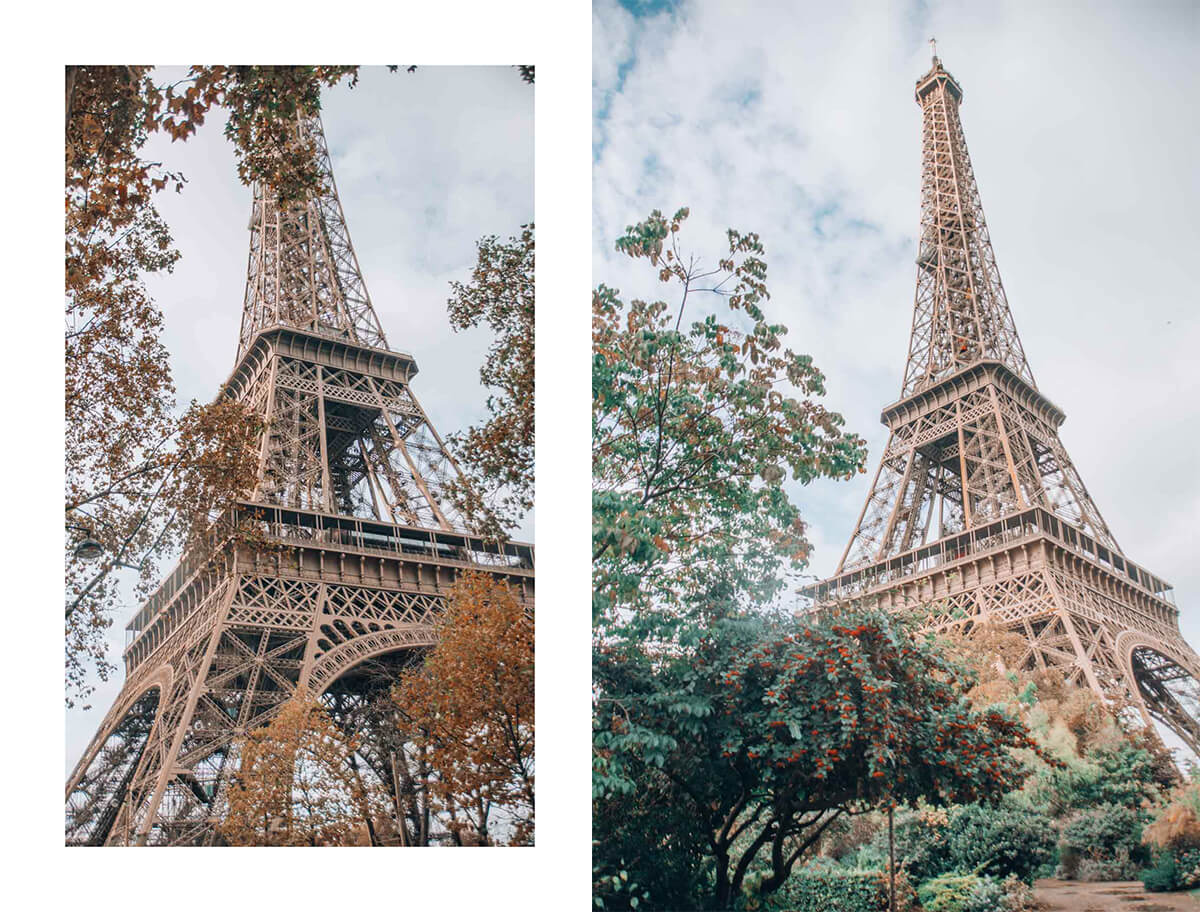 Eiffel Tower from another angle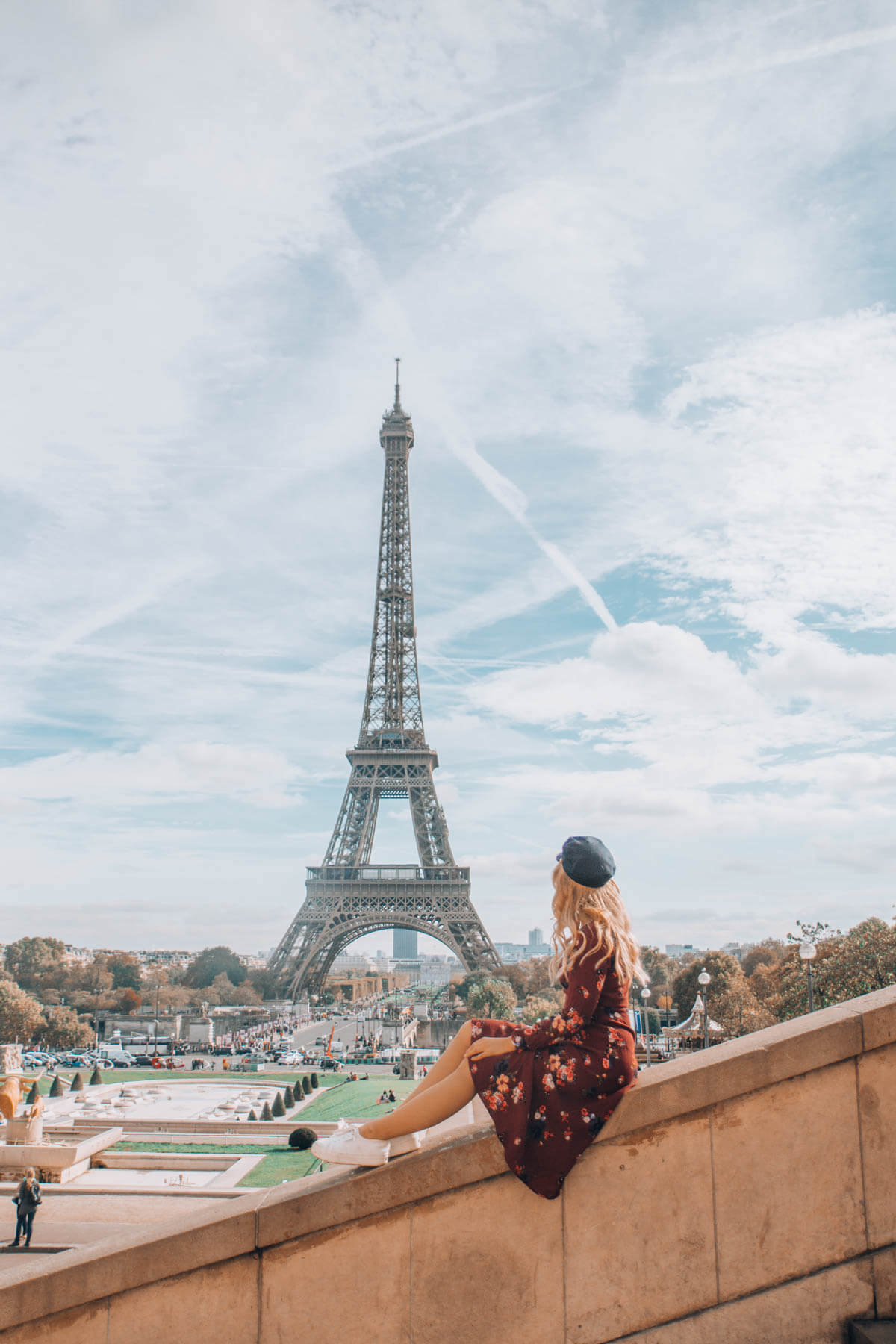 the view of Eiffel Tower from the stairs at Trocadero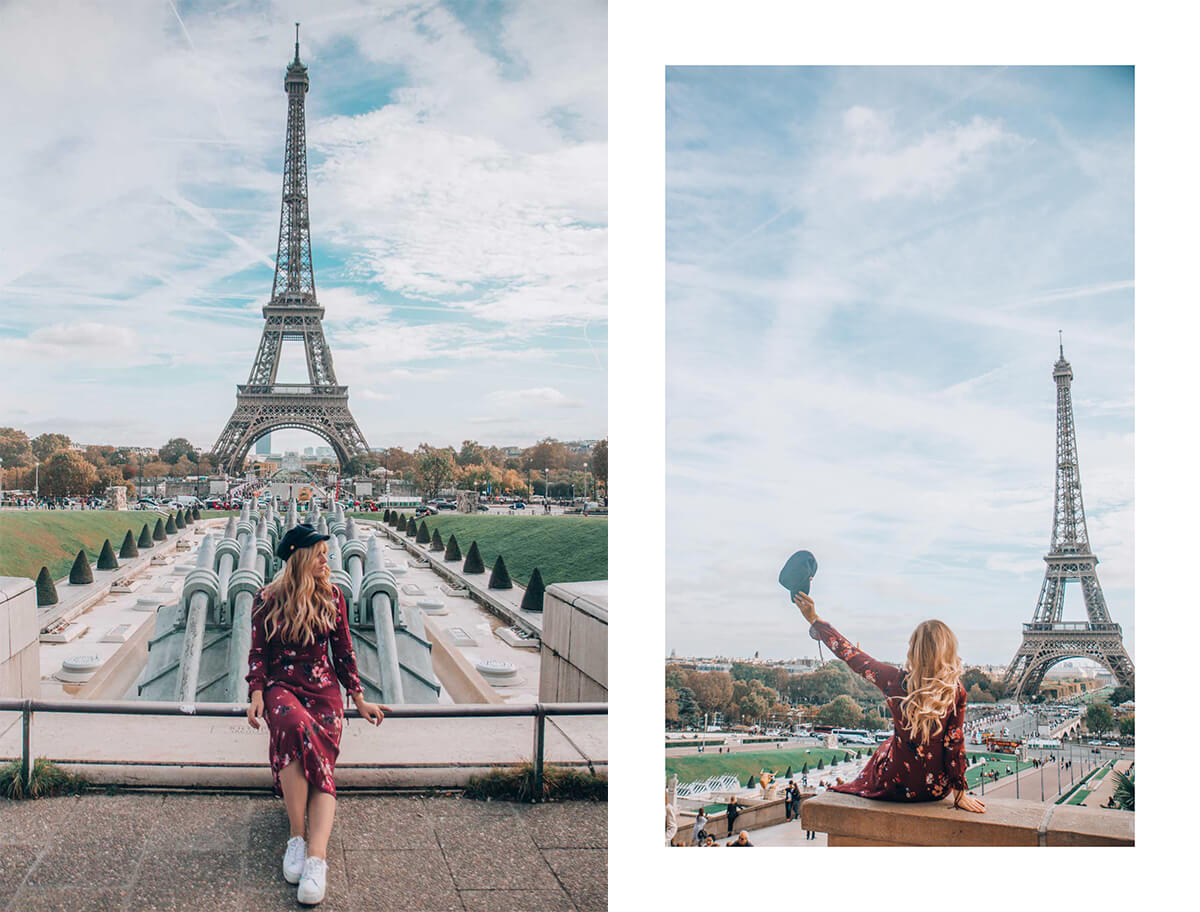 Trocadero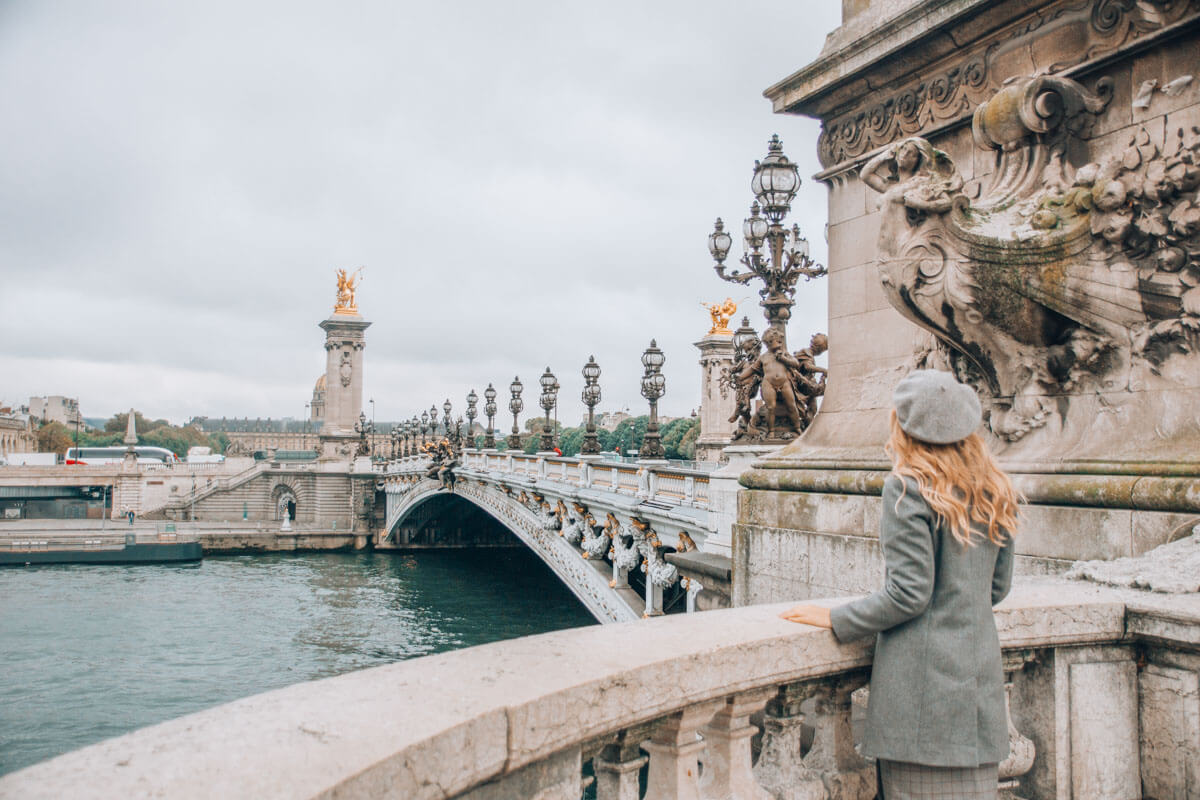 Pont Alexandre III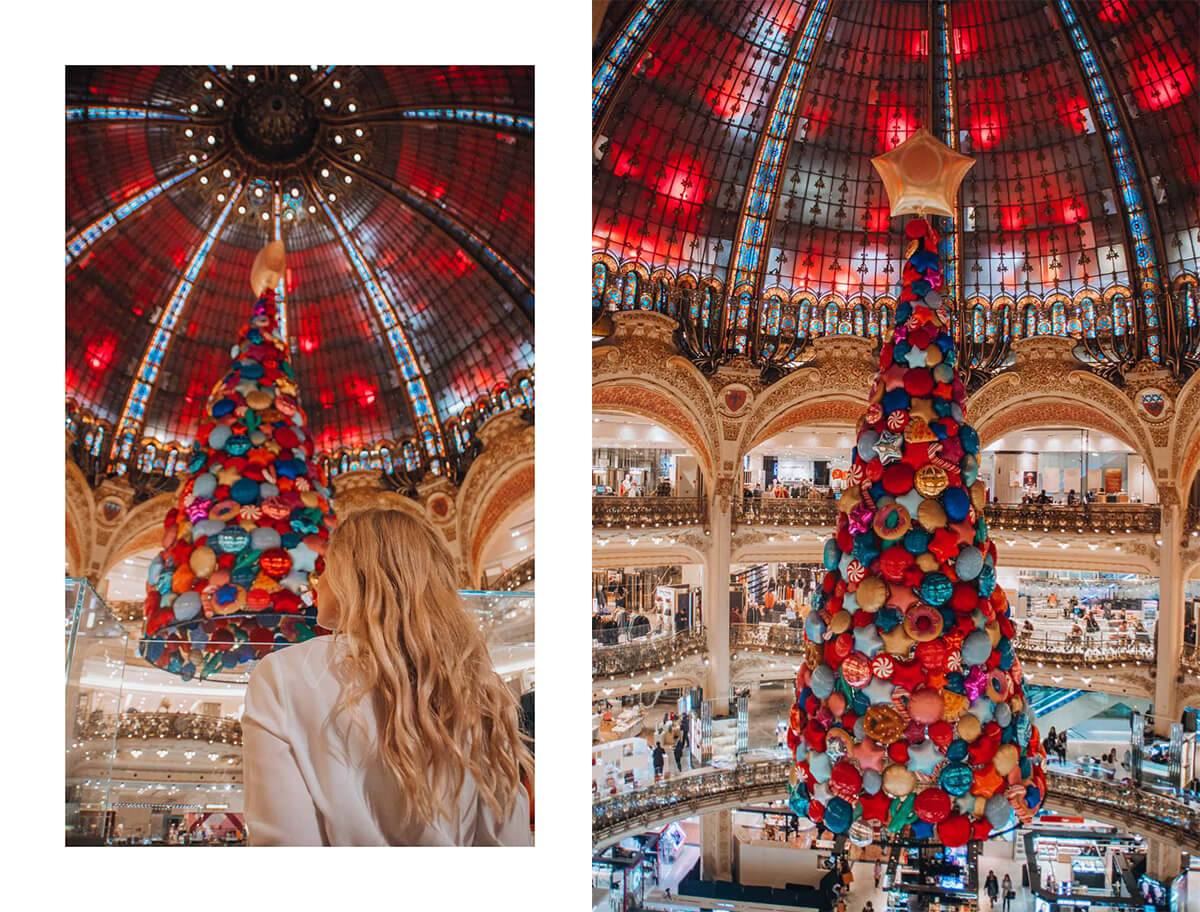 Galerie LaFayette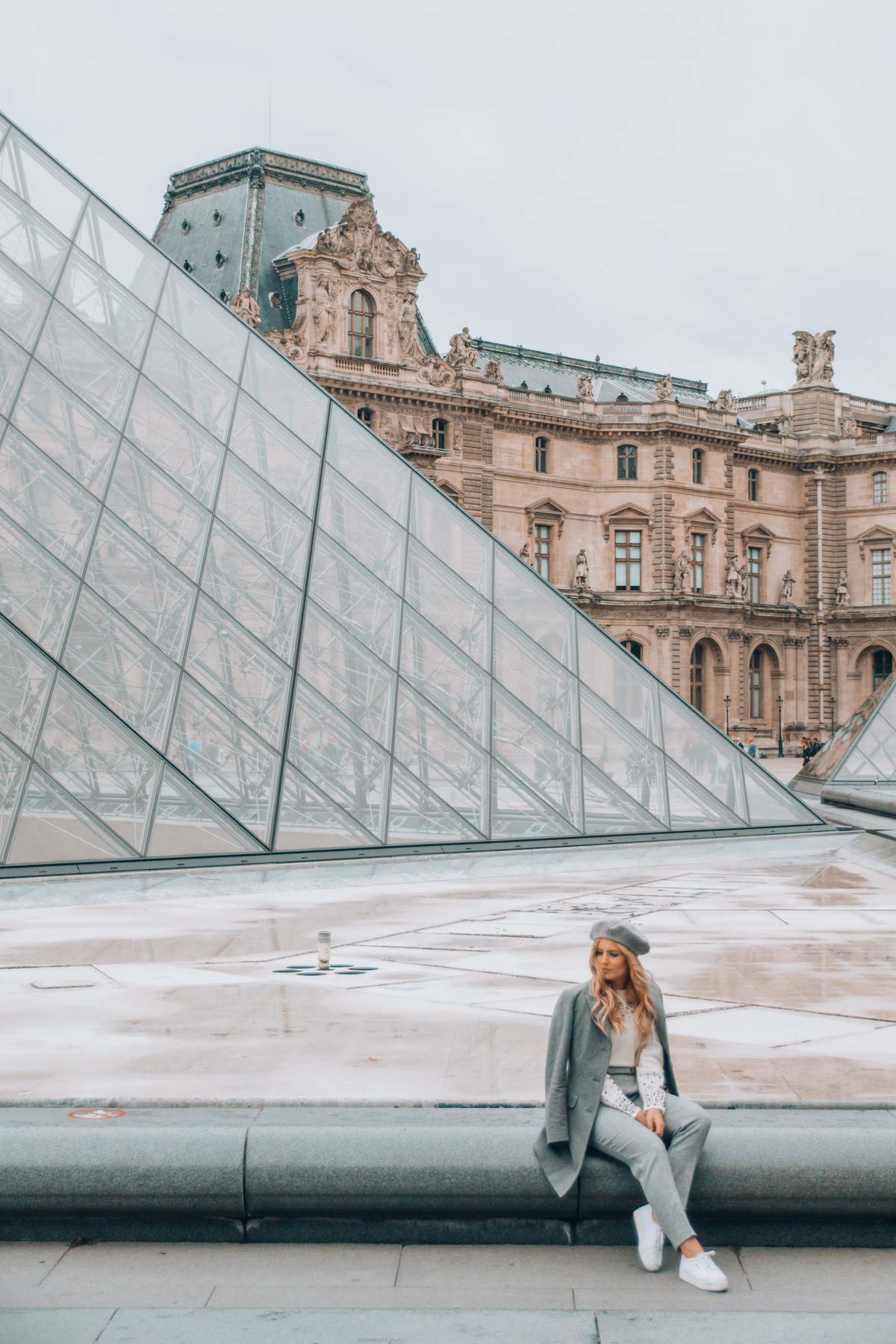 The Louvre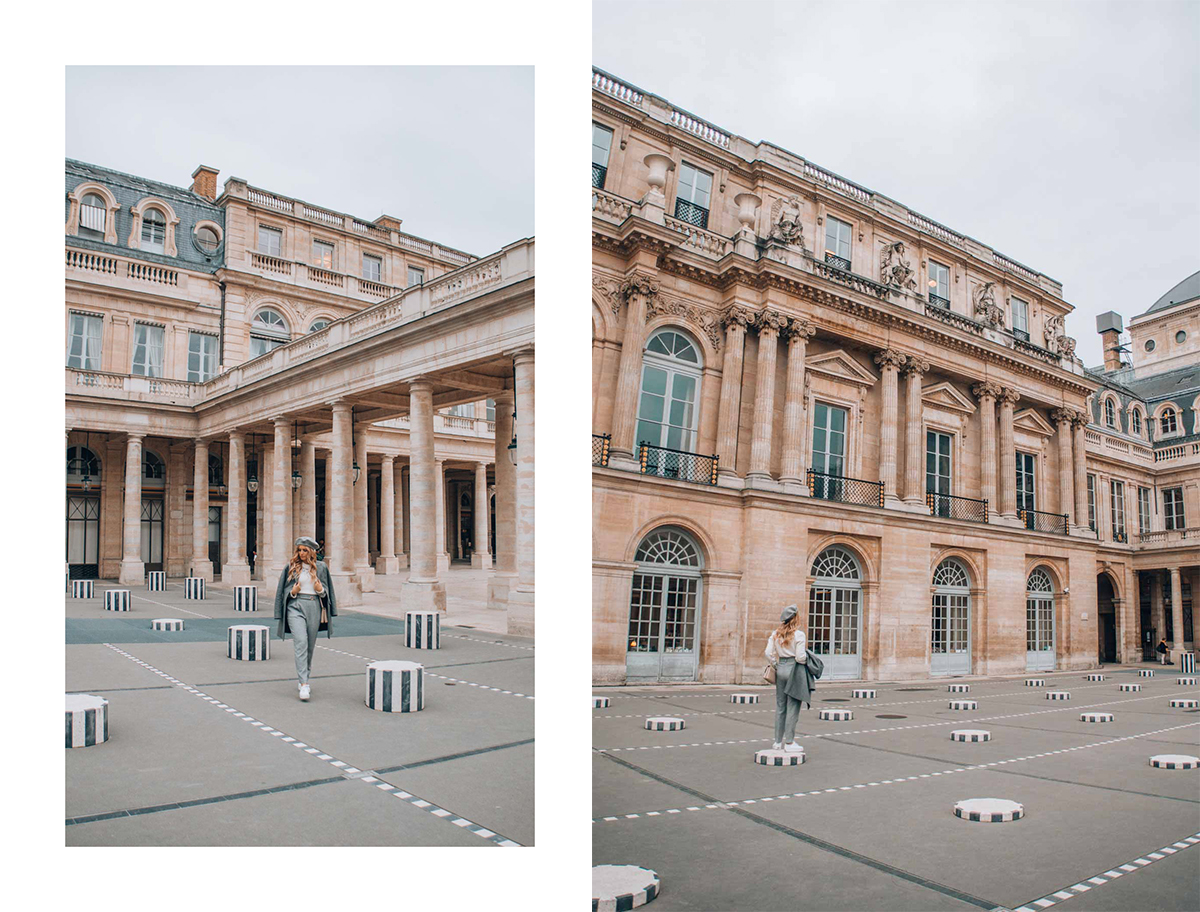 Palais Royal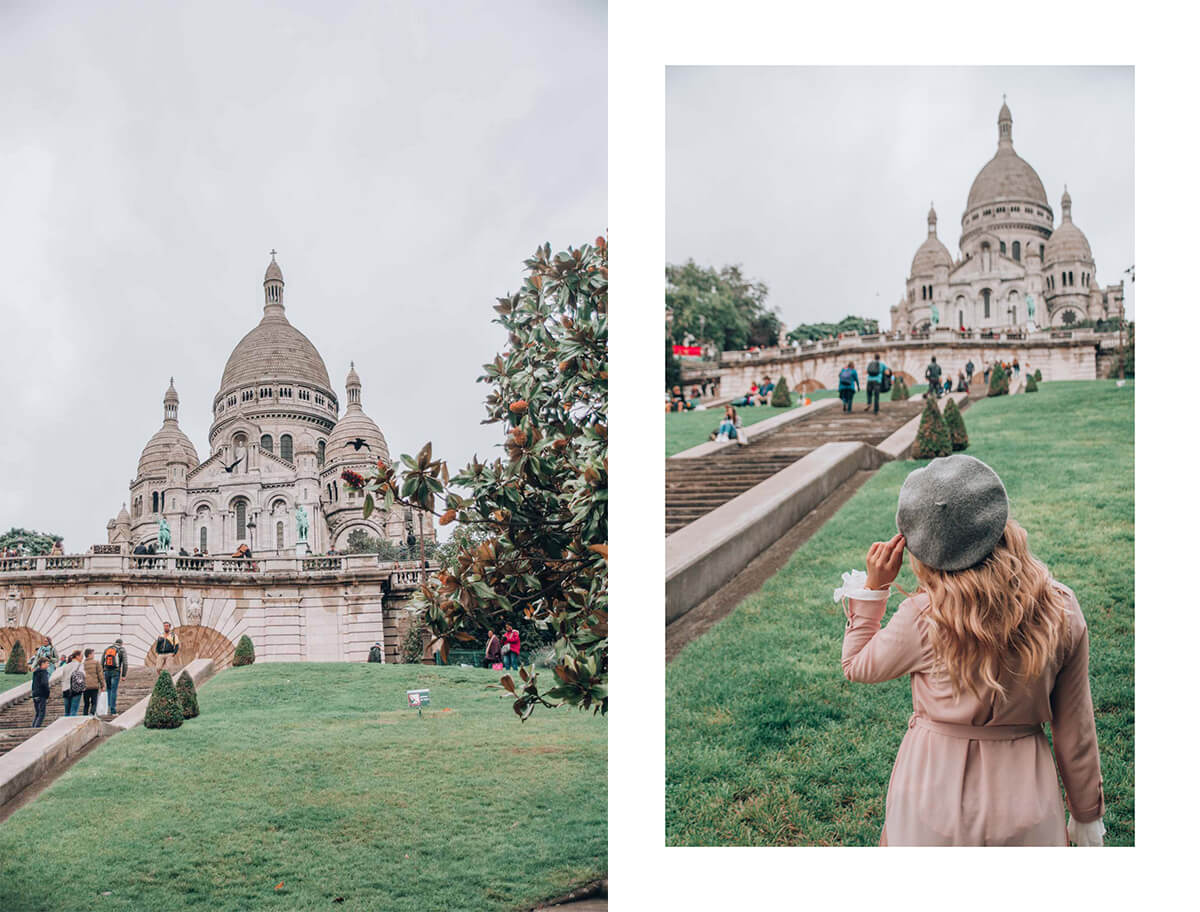 Sacre Coeur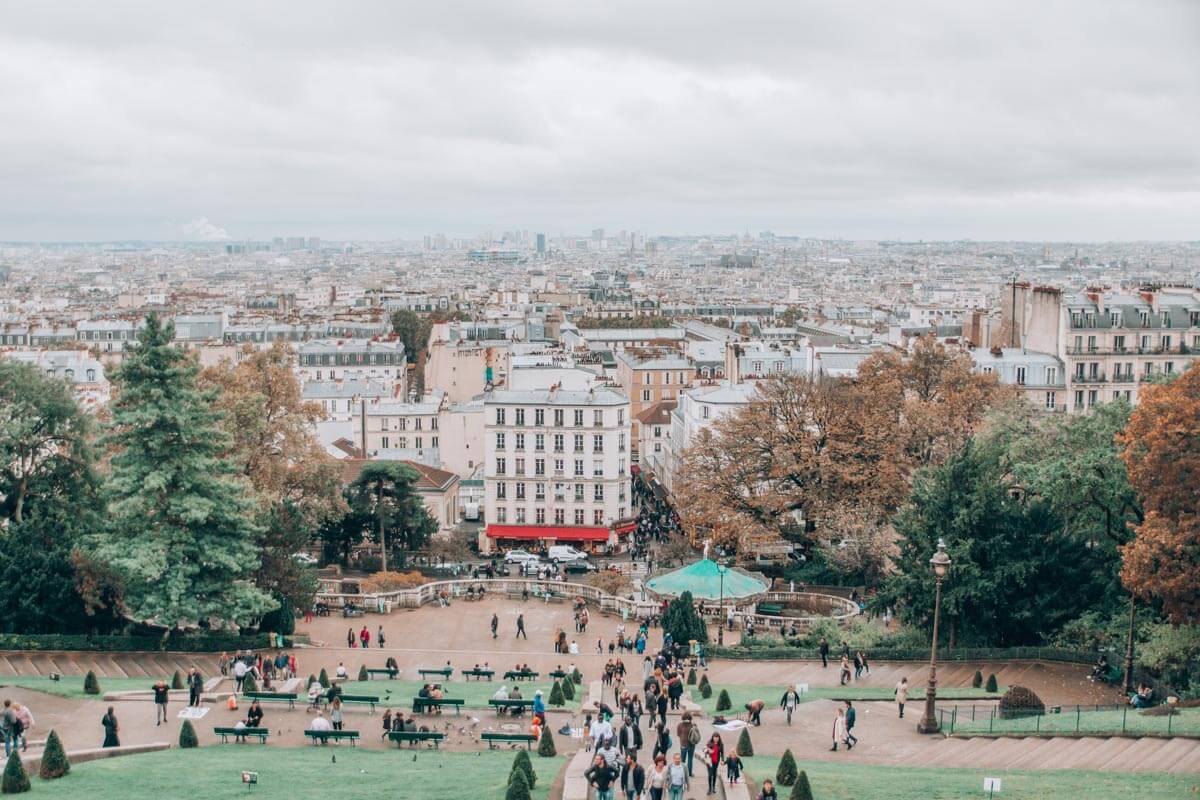 the view from Sacre Coeur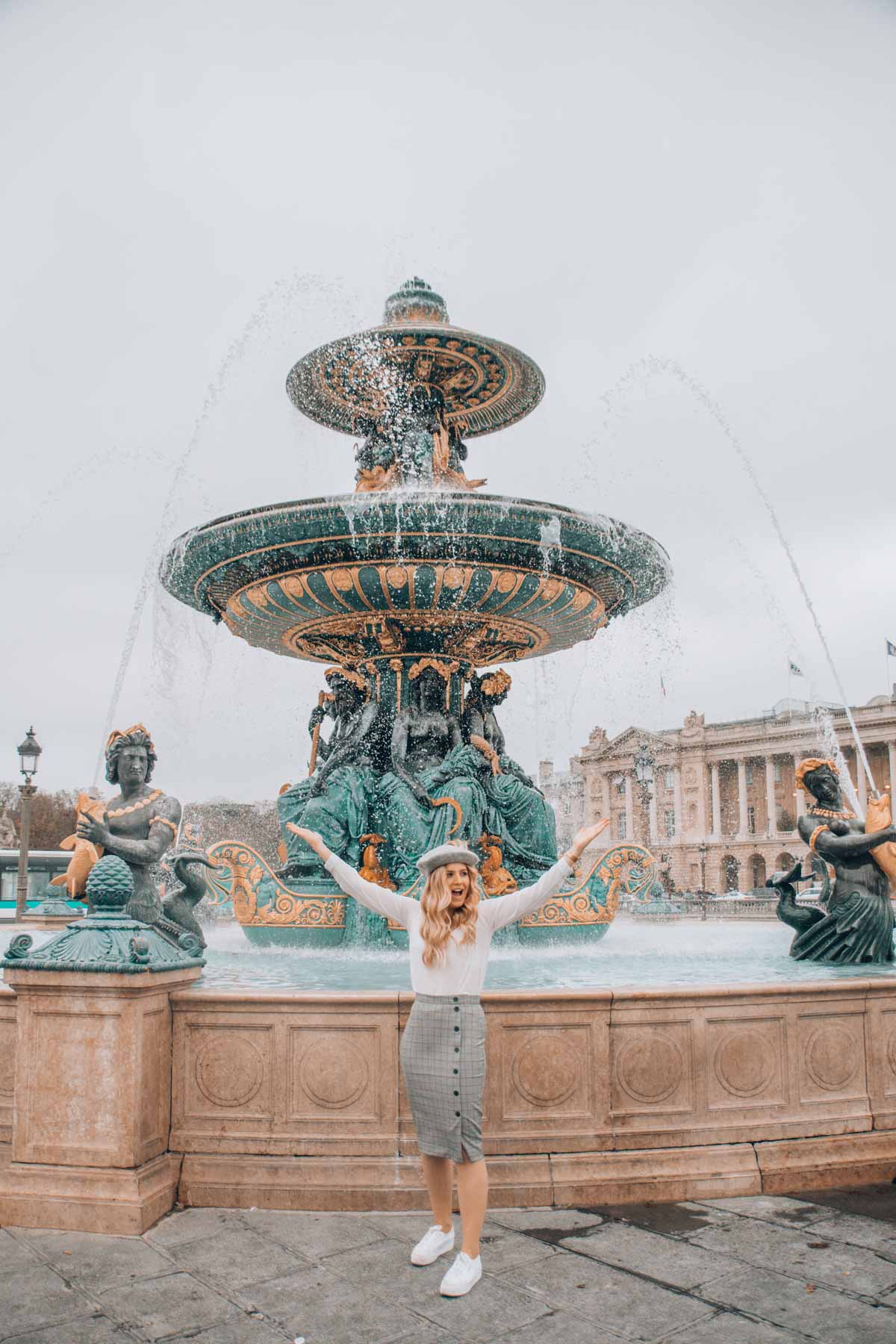 Fontaine des Mers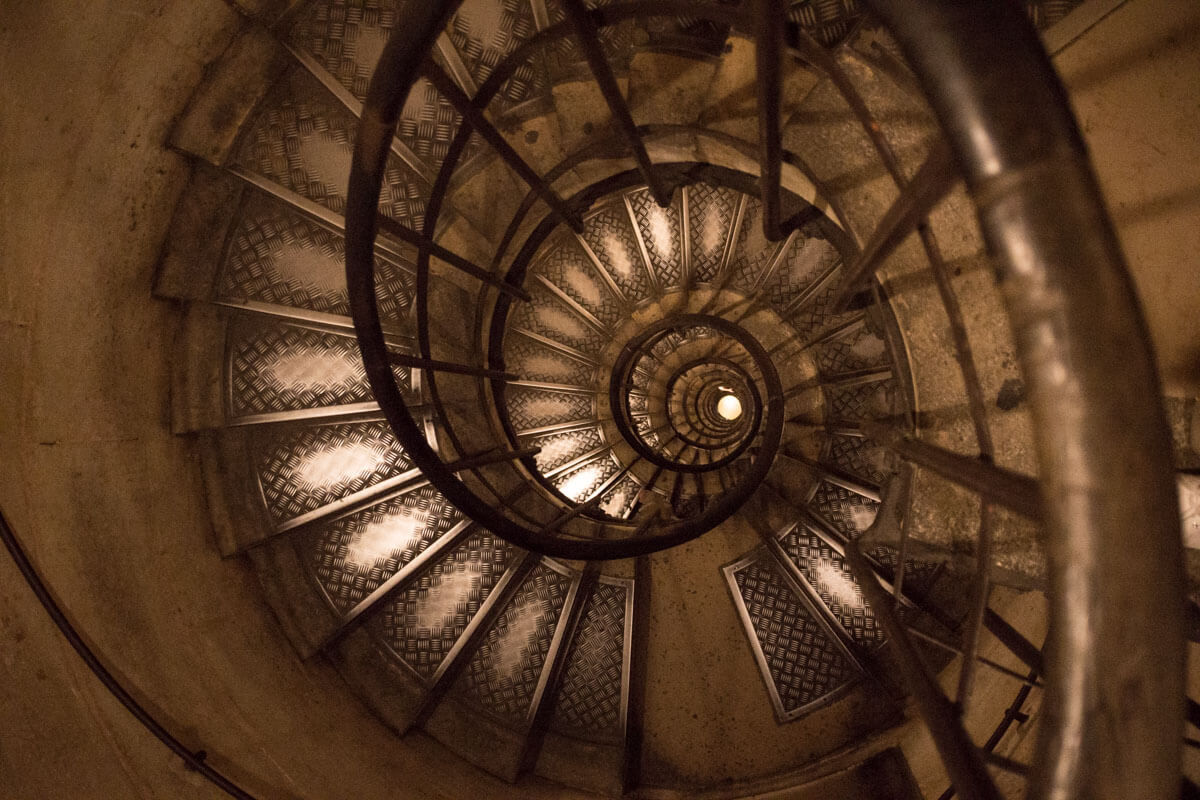 stairs to Arc de Triomphe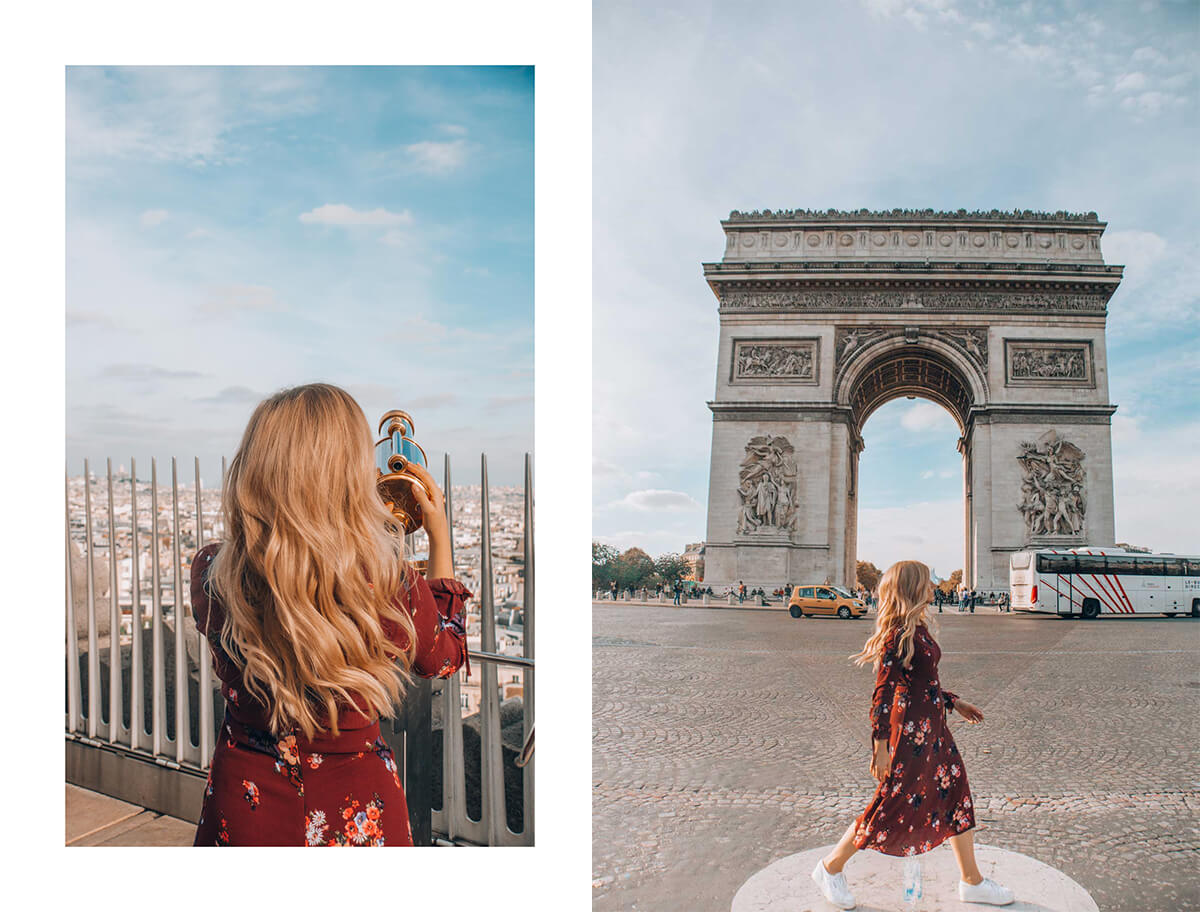 Arc de Triomphe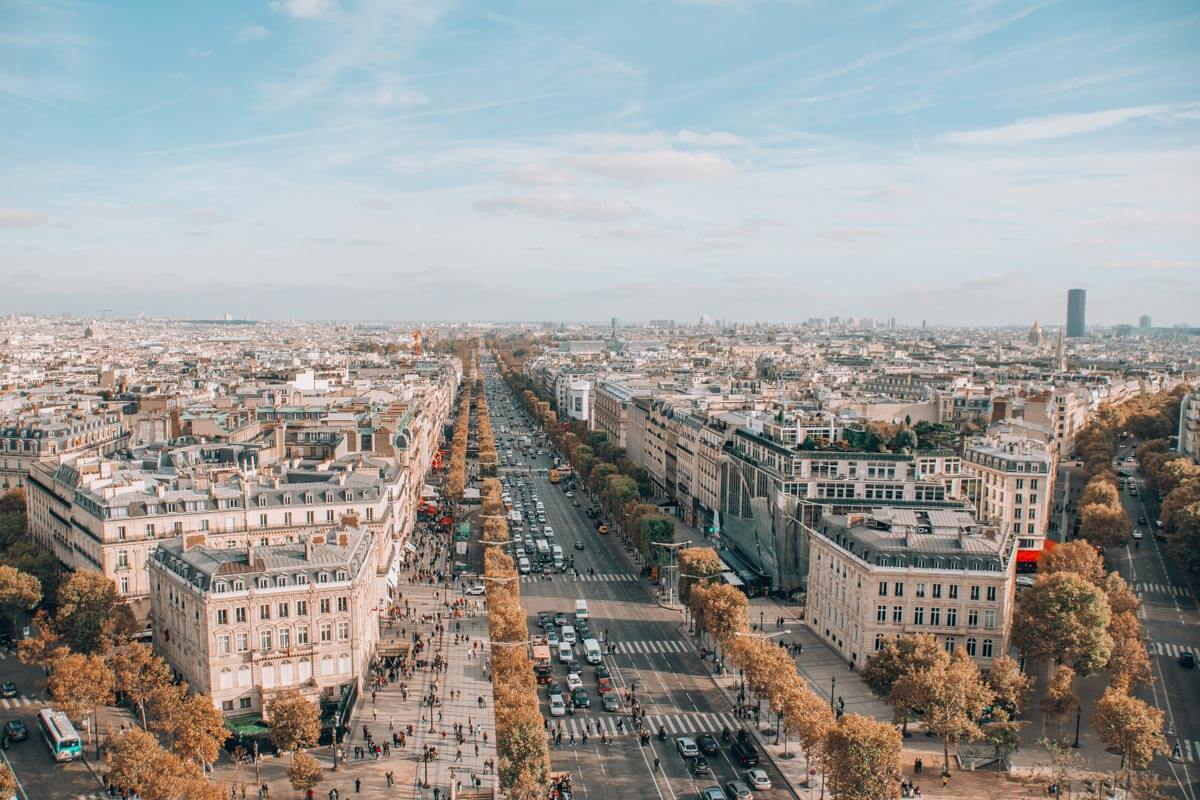 view from the Arc de Triomphe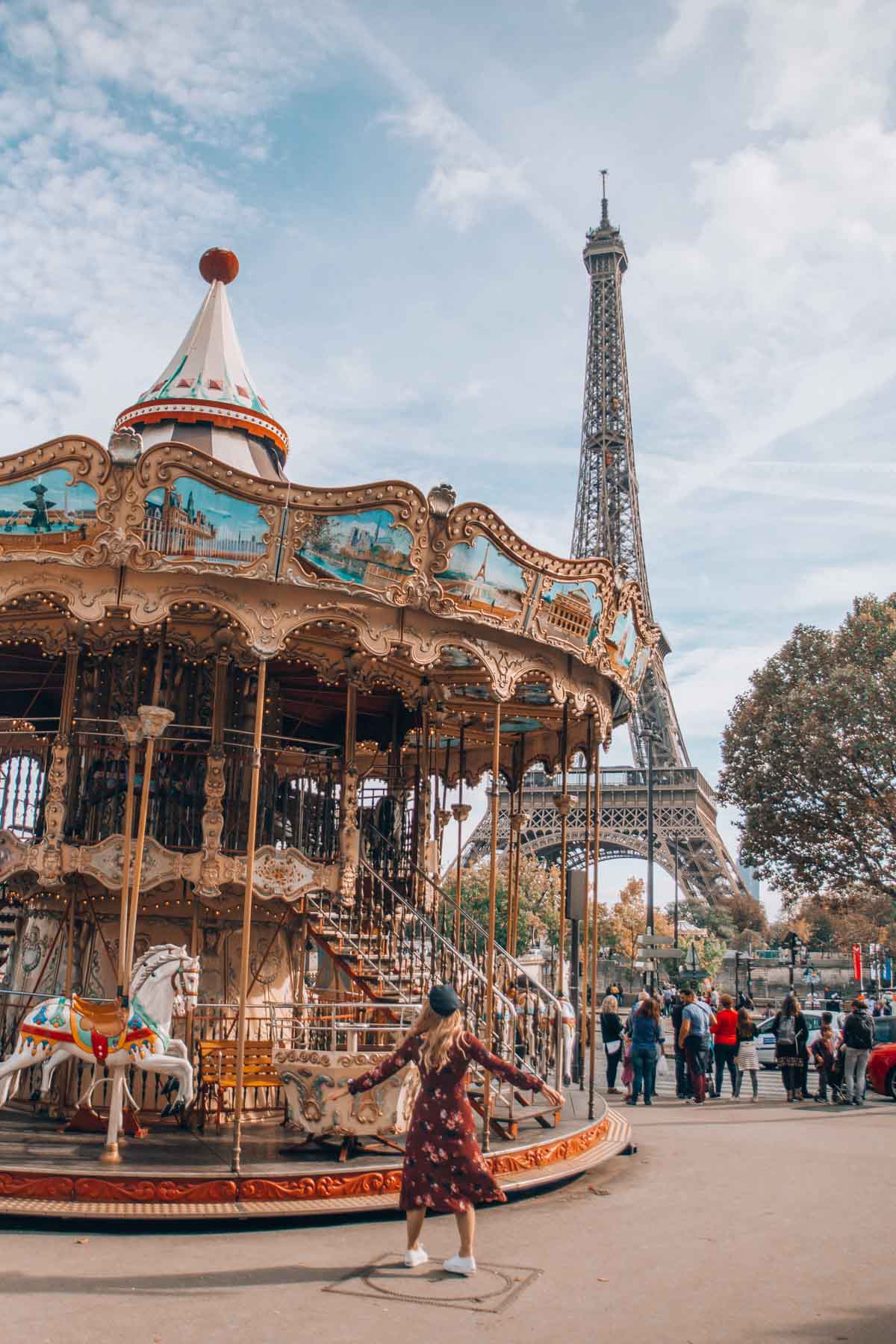 carousel near Eiffel Tower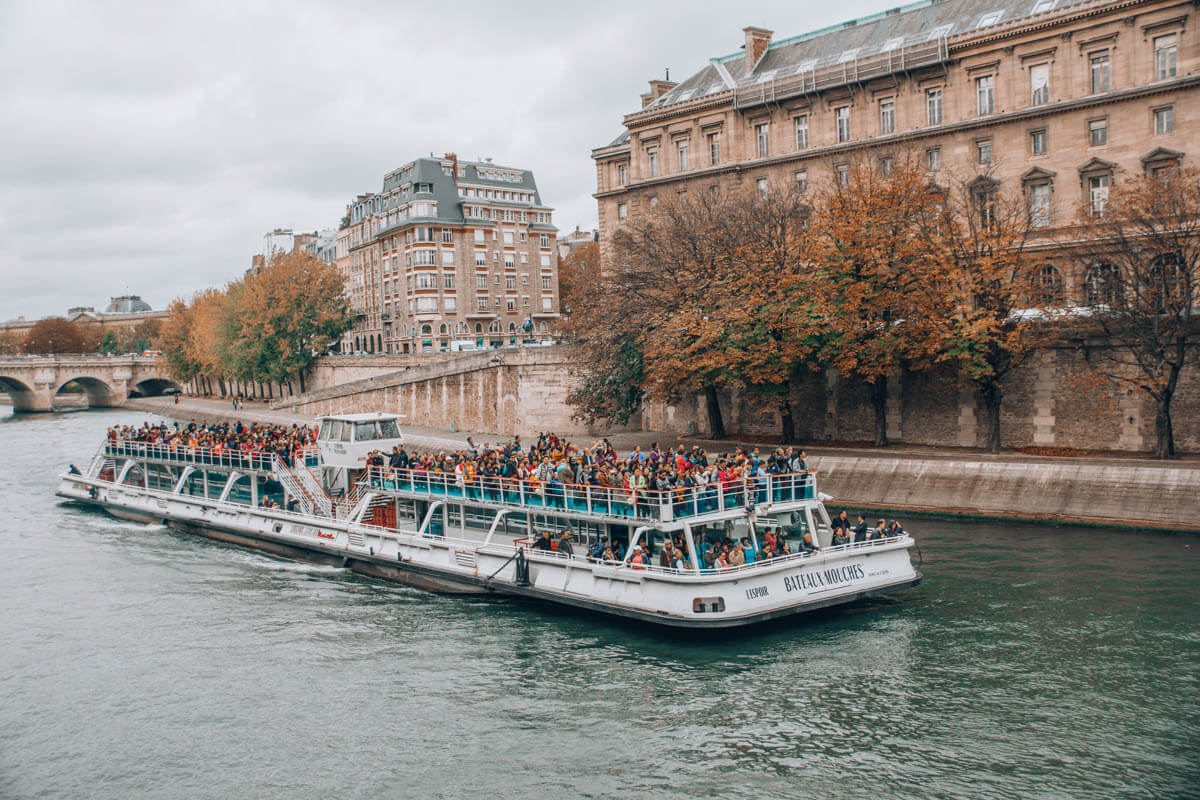 river Seine