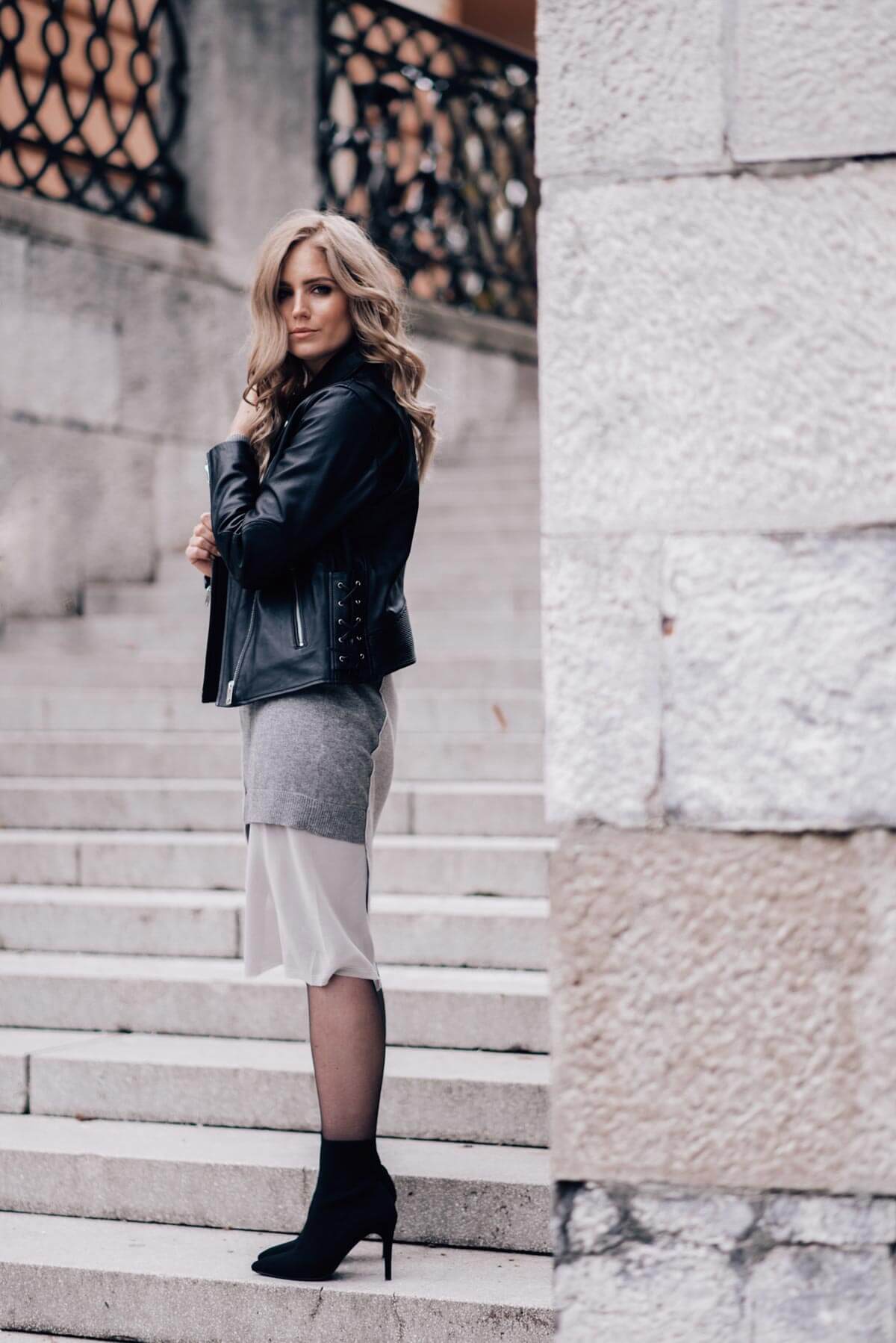 5x NEW IN NOVEMBER
New leather jacket. Finding a perfect leather jacket is a task, I can tell you that. Now I own two perfect ones, my last find is from Diesel. It is a bit thicker, heavier and even suitable for slightly colder days.
New hair. My hair really needed a change and it got a well deserved cut and fresh colour, thanks to hair salon Lasek. I am a bit darker now and on a more "greyish" side. How do you like it?
New phone. Huawei has been my fellow companion for the past few years, and this is the first time I am trying out their Mate line. Huawei Mate 10 Pro has already won me over! I will tell you more about it in my upcoming posts.
New car. I acutally bought myself my very first car this November. My new old (used) car is not featured in this outfit post, but you've probably seen it a few times on my Instastory @ajdasitar.
New laptop. Another gadget new to my eletronics collection is my brand new Lenovo Yoga 910. This stunning laptop is a perfect combo of the ultimate power and chic appearance.
outfit:
Diesel M-Glice dress
Diesel L-Golnet leather jacket
Dorothy Perkins sock boots
Gigi New York tote bag
photo: Katarina Veselič