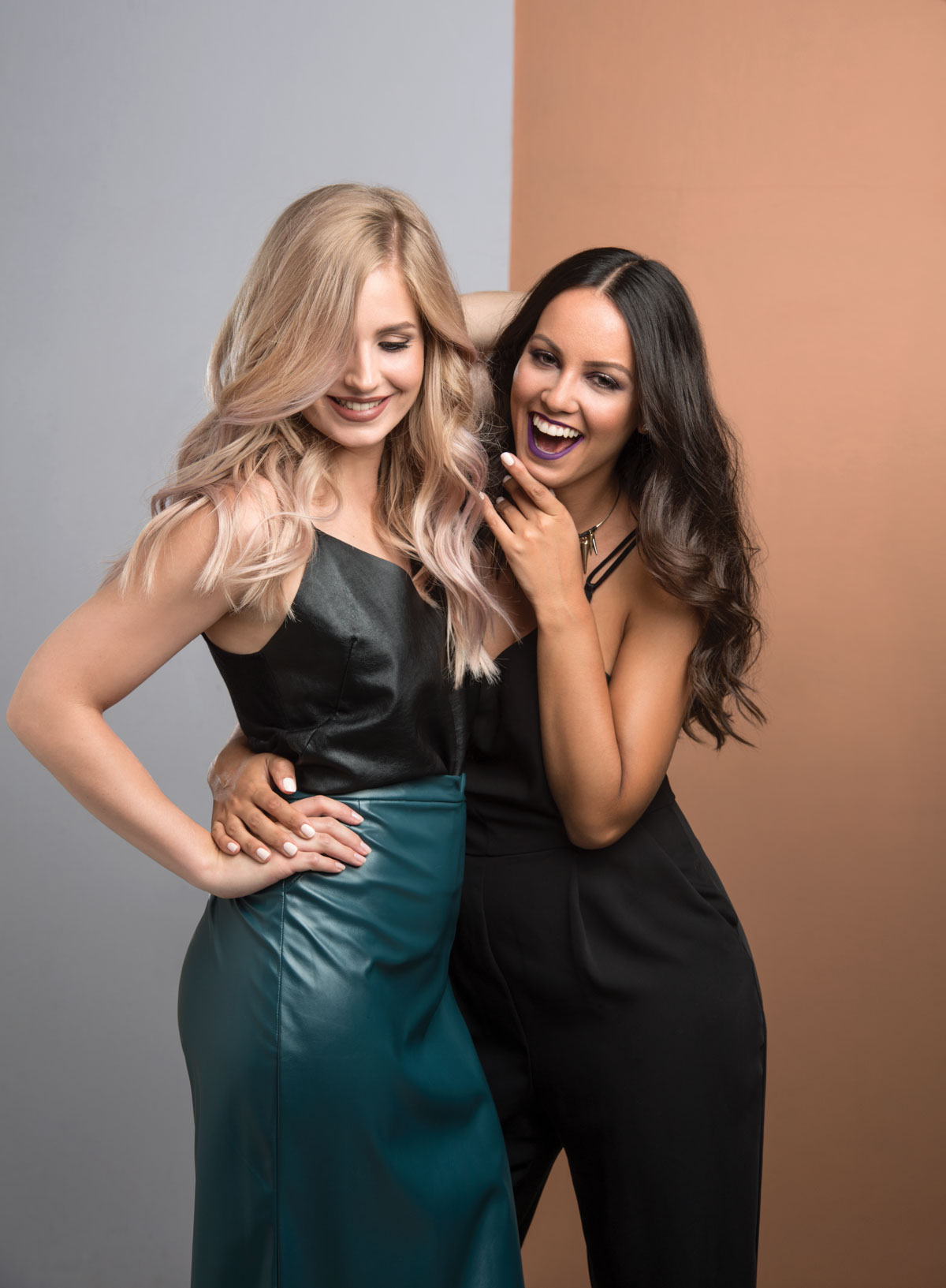 Today I am sharing with you the final result of the dm drogerie markt campaign, we shot together with famous Slovenian vlogger Lepa Afna. Together we created 6 autumn makeup looks, each of us got 3 brands to play with. Mine were L'Oreal Paris, Max Factor and Maybelline. I am extremely honoured to be chosen once again as one of the most influential bloggers in Slovenia!
V novi DM kampanji sva skupaj z največjo in najbolj afnasto slovensko vlogerko Leo Filipovič, poznano tudi kot Lepa afna, ustvarili 6 makeup videzov in tako predstavili 6 jesenskih trendov ličenja. Vsaka od naju je dobila v roke izdelke 3 znamk, meni so pripadale znamke L'Oreal Paris, Max Factor in Maybelline.
SE ŽELIŠ DRUŽITI Z MANO IN LEPO AFNO? Skupaj z DM Slovenija organiziramo 2 druženji, na kateri lahko prideš sama, s prijateljico ali prijateljem (vsi ste dobrodošli!).
– 13. oktobra se bomo družili v DM prodajalni v Cityparku v Ljubljani od 17h dalje
– 14. oktobra se bomo družili v DM prodajalni v Europarku v Mariboru od 16h dalje.
Veselim se, da te spoznam in da skupaj poklepetamo!
Počaščena sem, da me je dm drogerie markt Slovenija ponovno izbral za svoj obraz in mi tokrat dal še več kreativne odgovornosti. Vse makeup videze sem namreč na sebi ustvarila sama. L'Oreal Paris videz je tako nekoliko bolj drzen – v znamenju obratnega (angl. reverse) eyelinerja. Videz, ki sem ga ustvarila za Max Factor predstavlja moj značilni, naraven in sijoč makeup videz, s poudarkom na urejenih obrveh. Zadnji, popolnoma rdeč, je Maybelline look, kjer ujemajoči se odtenek na očeh in ustnicah predstavljata matchy-matchy trend, ki ga bom letos prav gotovo veliko nosila. Prav vsi videzi so ustvarjeni izključno z izdelki, ki jih najdeš v prodajalnah DM, torej jih brez težav poustvariš tudi sama doma. Vse te makeup izdelke in še mnogo drugih lahko najdeš v DM za -30% ceneje (ob vnovčitvi 10 točk) vse do 6. novembra 2017.
SODELUJ V DM NAGRADNI IGRI: Na Instagram ali Facebook objavi svojo fotografijo in nam pokaži, kako jesenske trende ličenja nosiš ti. Izberi svoje najljubše izdelke, ki sem jih pri ustvarjanju videzov uporabila tudi sama, ustvari svoj makeup videz in fotografijo objavi na Instagramu ali Facebooku. Spodaj dodaj hashtage #ajdasitar #dmslovenija #ličila (kateregakoli!) in označi @dm_slovenija. Lahko pa tudi mene, da bom tvoj videz hitreje našla. Čakajo te super nagrade, vse od tečaja ličenja, do ženskega razvajanja in 7ih paketov ličil!
DM jesenski makeup videz: L'Oreal Paris


DM jesenski makeup videz: Max Factor


DM jesenski makeup videz: Maybelline

photo: Dean Dubokovič