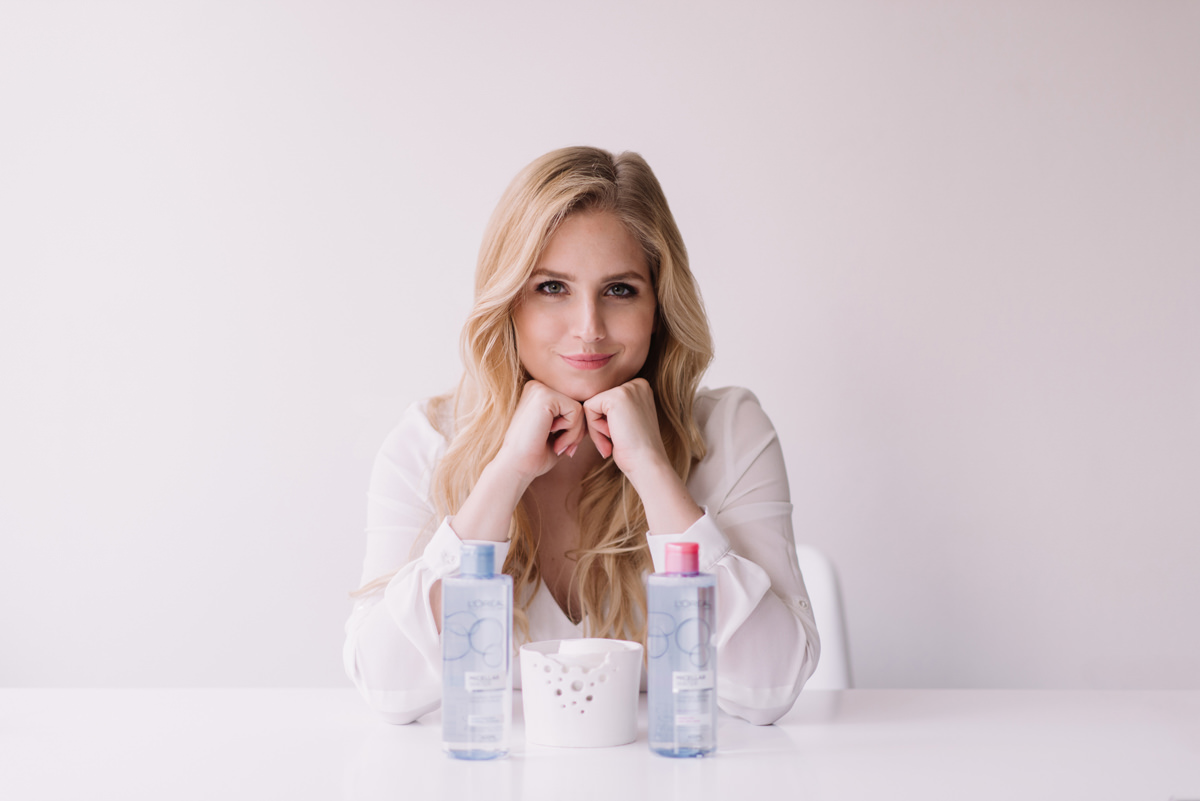 Micellar waters have been a part of my skin cleansing routine for years. They are the go-to choice for chic French-women, make-up artists and probably at least half of beauty bloggers – me being one of them for sure. For me they are the necessary step towards clean skin, especially in the evening. If I am wearing more makeup they represent the first step in my cleansing routine – using two cotton pads soaked in micellar water is followed by a second step in form of facial wash gel. On days when I wear little or none makeup micellar water is the only cleansing tool I use. As ultimate cleansing product it can always be found in my bathroom as well in my travel bag.
Why are micellar waters so efficient?
Although there has been a lot said and written about micellar waters many people still do not know the difference between them and conventional cleansers. "What is the secret of micellar waters?" was the question I received from a friend not long ago. Micellar waters' secret weapon is tiny micelles, small oil molecules, which are dissolved in the solution with an aqueous base. Micelles act as the magnet for the dirt, makeup and oil while not being aggressive for the skin. The main advantage of micellar water is that it leaves the skin moist, not dry and does not irritate the skin – at least it is not suppose to! Rinsing after use is not required, which certainly is another big plus.
My experience with the new L'Oreal micellar water…
L'Oreal has recently revamped its micellar water and introduced to the market two new versions – one for normal to mixed skin (blue) and another for sensitive and dry skin (pink). Large container that holds 400ml of the product has quickly attracted my attention. So I decided to try them both and since then I have tested them thoroughly. The only difference between both versions is one ingredient – glycerine, which is present in pink version and not in blue. Other ingredients are exactly the same, among them there is absolutely no alcohol or perfume. Consequently, L'Oreal micellar waters have no scent and are truly non-irritating to skin and eyes. I always emphasize: fragrance (no matter how beautiful) in skincare products is unnecessary and may even be harmful.
Both versions, pink and blue, are equally efficient in getting rid of makeup and dirt of the skin. I have tested at least 10 (or even 20) micellar waters and L'Oreal's new products can easily be placed at the very top in efficiency aspect. They are good at tackling even the strongest eyeliner and long lasting foundations. However, the waterproof mascara is the point where they fail to perform, like all the other micellar waters.
Both have worked perfectly on my dry skin. Given that only difference is one ingredient (glycerine), I dare to say that all those with normal to dry skin would be satisfied with either version. Glycerine itself is a great ingredient that attracts water to provide additional moisturizing. Why has it been omitted from the blue version? I assume mainly because dry skin really needs a bit more moisturizing, while on the oily skin type glycerine can cause clogged pores. Otherwise the feeling on my skin was fairly similar after using both versions, although I certainly felt my skin was left less thirsty for cream after the pink version. None of them leaves a sticky film, but definitely the blue one absorbed faster.
To conclude…
Both L'Oreal micellar waters passed the test with flying colours, however considering my dry skin type, I swear on the pink version. I do not feel the need to wash my face immediately after use (as it can sadly happen with similar products), because they do not irritate the skin or the eyes one bit. Taking into account the generous amount (400ml), affordability and outstanding performance, both L'Oreal micellar waters are a good buy. A very good buy!