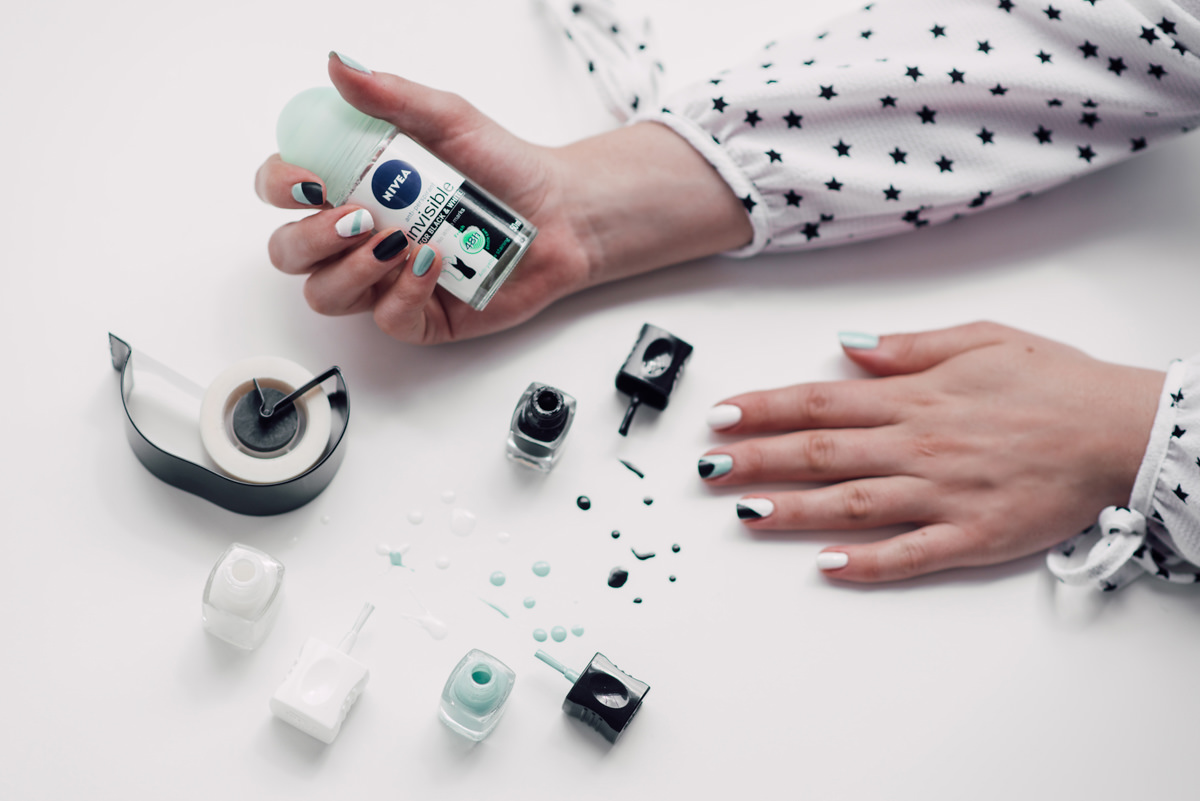 Here is my second post in collaboration with NIVEA and their newest campaign for NIVEA Invisible for Black & White Fresh deodorants. In the first I showed you how to refresh your style with a single statement piece, in this one I am presenting a quick and easy nail art tutorial. I promise, this nail art isn't nearly as hard as it might look, just as long as you have a little bit of patience. You don't even need any special tools, all you need is something as simple as a cut-up Scotch tape.
What you need for DIY geometrical nail art:
3 different nail polish shades, my recommendation: black, white and pastel green for a pop of colour
matte-finish tape on stand
YOU CAN DISCOVER MORE ABOUT THE DIY GEOMETRICAL NAIL ART TUTORIAL ALONG WITH A SERIES OF PHOTOS HERE.
photo: Katarina Veselič