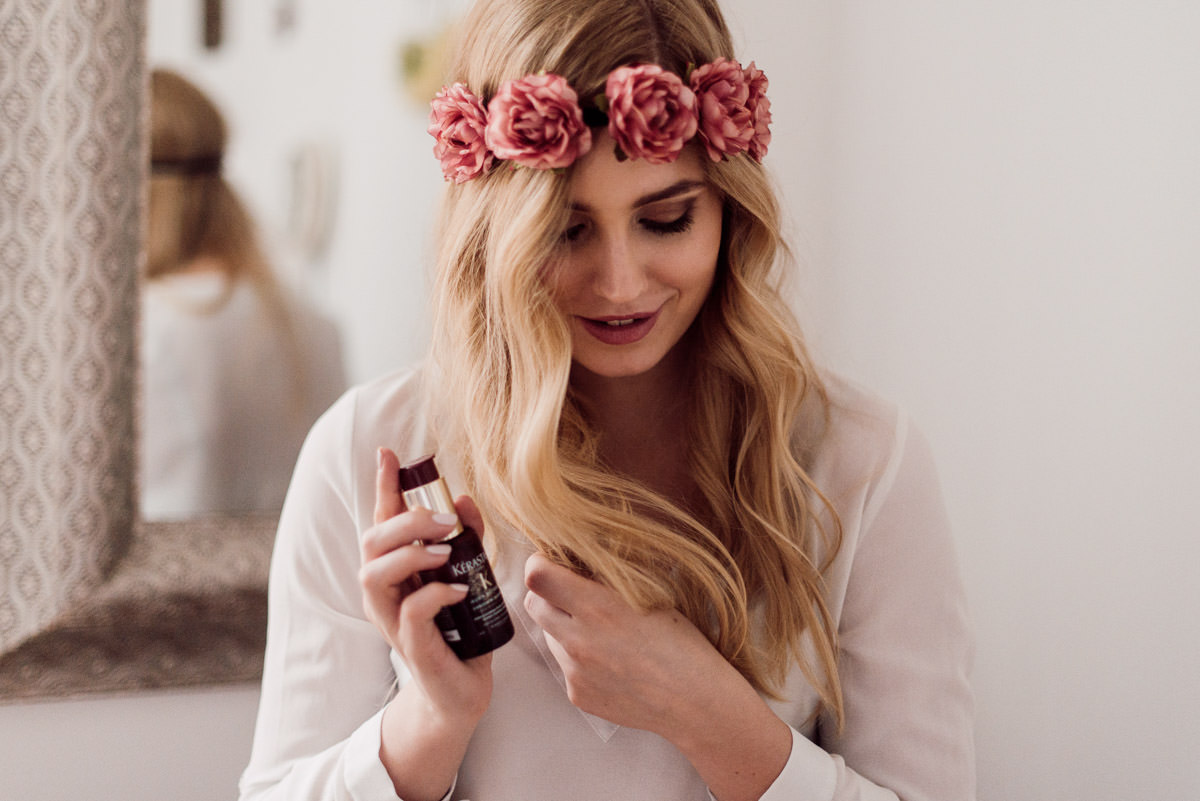 I believe in hair products that work. To be completely honest the whole "all natural" propaganda usually doesn't catch my attention, because honestly those products rarely do their job as good as the regular ones. To some extent I could even say "never", until… Kerastase Aura Botanica products caught my eye. Not only that I feel in love with their story, customized hair care concept, stunning package, natural ingredients (97-99% to be exact), but all four products convinced me with exceptional results.
Those of you who follow me on social media (@ajdasitar is my username, click follow if you haven't already ASAP), already know I became a Slovenian ambassador for the Kerastase Aura Botanica line. I was a part of a lovely media event a week ago, and I've been using the new amazing products for a few weeks now. I can easily say I am hooked! Kérastase Aura Botanica is just fantastic. Here are 5 reasons why I am sure you will love it too:
#1
Kerastase Aura Botanica is a line consisting of 4 products, including Bain Micellaire gentle aromatic shampoo, Soin Fondamental intense moisturizing conditioner, Concentré Essentiel aromatic nourishing oil blend and Essence d'Éclat moisturizing oil-mist. It's everything you will need for a perfect hair care routine. Adding some oil, if you hair is on a drier side, or leaving it out of your routine, if your hair gets greasy shortly after washing it.
#2
It's silicone, sulphate and paraben free, but still works amazing. The shampoo does an amazing job cleaning the hair (while it needs to be followed by the conditioner since it gives a bit of a matte-extremly-clean feeling on it's own), all of the products give shine and lightweight feel. Finding silicone free hair oils is a rare event.
#3
The ingredients are natural, to be specific 97-99% off all ingredients in the products are of natural-origin. Samoan Coconut and Moroccan Argan oils are responsibly sourced (the nuts are also hand-picked), meaning Kerastase gives back to the nature as well as taking care of the women who pick the ingredients (to get a fair payment and therefore have a good living environment).
#4
Kérastase Aura Botanica products have a wonderful, delicate fragrance. The sweet orange essential oil (and damask rose floral water in the oil-must) give a fresh, uplifting, feminine floral scent. The products are not heavily scented at all, but they leave a wonderful cloud of natural fragrance.
#5
The Kérastase Aura Botanica line is different because it offers customized hair care routine. Shampoo, conditioner and oil-mist represent a basic hair care trio, while you can also add the oil blend in two different ways, depending of your hair type and needs. If your hair is super dull and thick, you can add it as a pre-shampoo treatment on your scalp and/or lengths and ends, and as well with the conditioner. If you hair needs just a little boost, add it only to the conditioner. I use it both ways, depending on the current needs of my hair.
photo: Katarina Veselič
location: Šminkarnica