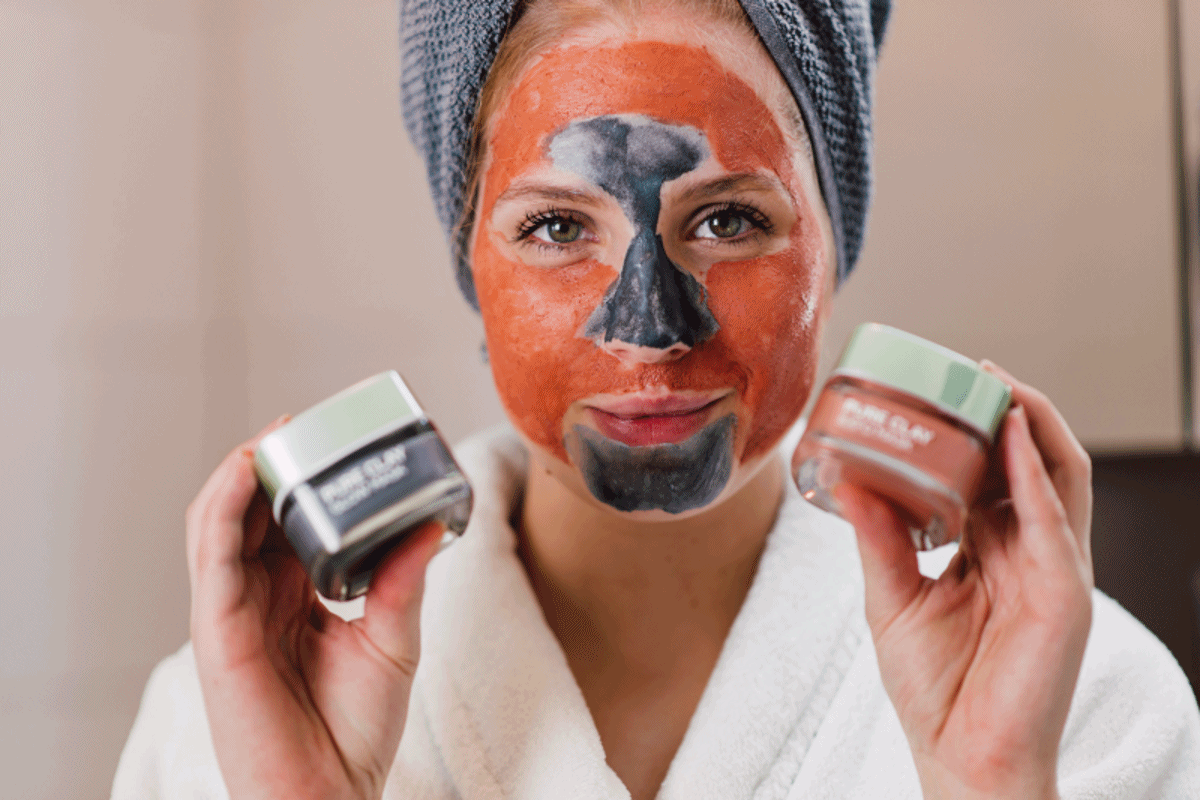 As a huge mask lover I've been religiously following the trend of multimasking. After a period of highly popular sheet masks, the regular ones have made a comeback in a new, innovative way. The trend of multimasking, which basically means applying different masks with different effects to different parts of your face (taking into consideration skin type and the needs of the particular part), has convinced me to once again dip my fingers into a jar and apply it on my face.
One of the biggest multimasking trendsetters was definitely L'Oreal Paris with its newest Pure Clay masks, which are responsible for many (scary) weird faces under Instagram hashtag #instadetox. The reason why L'Oreal Pure Clay masks are so popular is the fact, that they truly work great, they are easy to use and rinse off (even though they look a bit intimidating, especially the dark grey one). You actually need only 5 to 10 minutes for the complete detox of your skin – it can be during your breakfast or morning coffee, while browsing through your favourite blog, reading a book, doing a manicure, drying or curling your hair or making your evening tea. Multitasking has always been a thing us, women, are good at, now we can also do it while multimasking.
You will recognize the L'Oreal Pure Clay by their minimalistic packaging and 3 significant colours – peachy-pink, dark grey and pastel green. They all contain several clays and other beneficial ingredients for the complete detoxification of your skin. L'Oreal Pure Clay Purify mask has a light green colouring and eucalyptus extract, it purifies and mattifies skin, so it's more appropriate for oily parts of the skin. L'Oreal Pure Clay Glow mask's dark grey colour is given by charcoal, which removes impurities from your skin while leaving it with a glow. Both of these are great for removing blackheads and cleaning the pores. The third one, L'Oreal Pure Clay Exfo mask with its peachy-pink colouring given by the red algae is definitely my favourite. It dries out slower than the first two, it has an exfoliating effect leaving your skin super soft, while improving its texture. This one is appropriate for all skin types, including dry. The verdict? All three of these work great and I am confident each can find the best combination for him/her. You might even find some application suggestions in today's post.
photo: Katarina Veselič