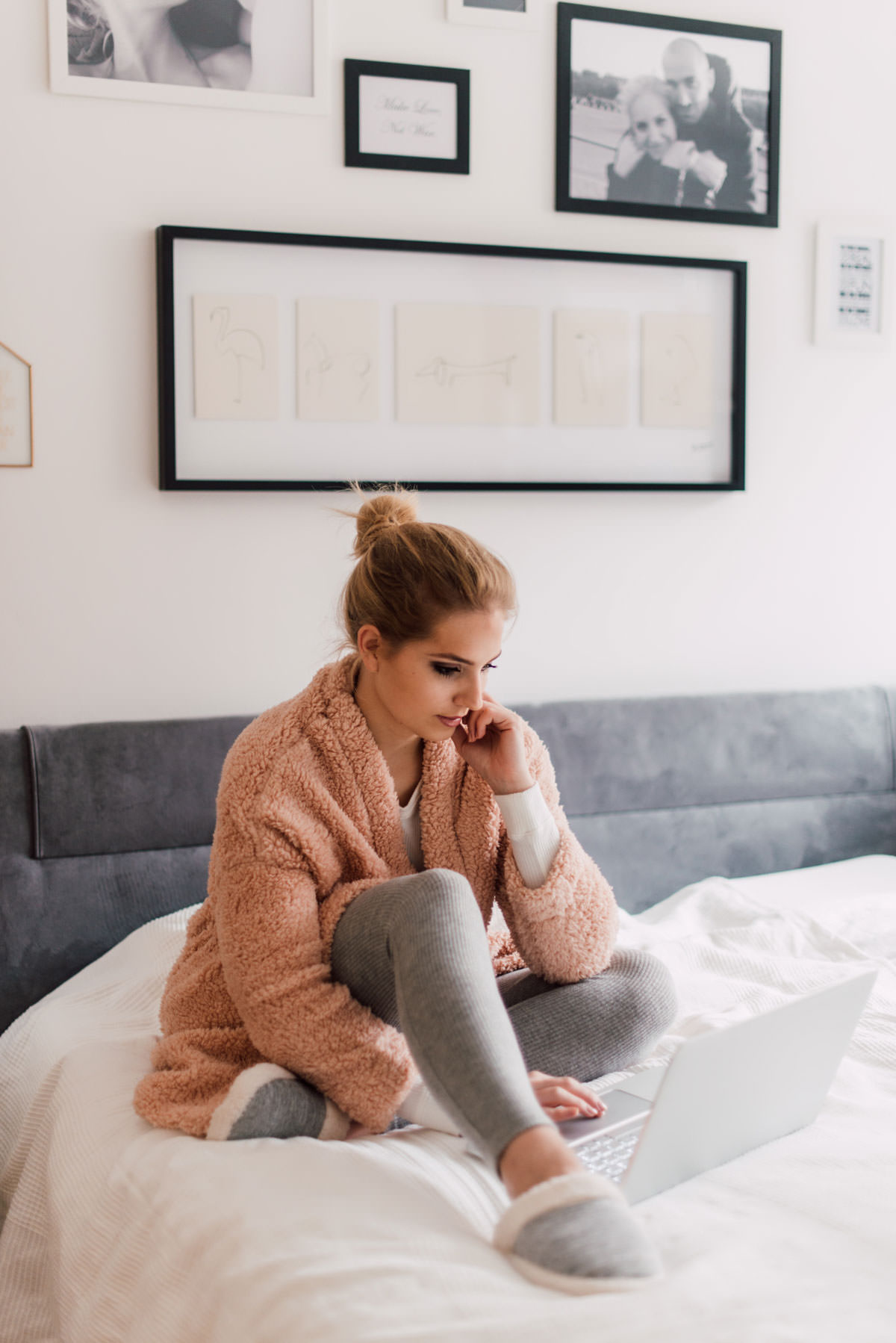 As a content creator (meaning: being my own boss), I can say that I have full control over my working day (which can be a good or a bad thing). Lately, I've been taking my work everywhere, the past month I haven't had a single day completely off, not even Sundays. Being so passionate about what you do, makes you forget to slow down a bit, you know feeling… So, Christmas came and I decided to skip a day (which ended up being two), and focus on my dearest ones and me. Having Christmas celebrations and snuggling in my new warm, soft women'secret lounge-wear was a blast. The time reminded me that there are good reasons why you should take time off every once in a while. Here are the reasons why:
#1 You will be more creative
And being creative is definitely a key component of every blogger's or journalist's job (or any other job for that matter). Each one of us needs to allow time for new creative ideas to emerge. After a short break, your head will be refreshed and ready for new creativity.
#2 You will be more productive
Studies shows that taking time off actually increases productivity. Being completely off the grid for a day or two can help anyone. Of course, you shouldn't forget about work that has deadlines. I've been keeping my HP Spectre x360 next to me to check emails and keep an eye on all my posts if they are going online as planned (besides watching too much episodes of Pretty Little Liars; taking time off has resulted in being up to date with the last episode, yaayy). Taking time off is way easier with a little bit of scheduling or at least keeping up to date with the main tasks. This has been a piece of cake with my new computer.
#3 You will be happier and healthier
Taking time off is essential for your physical and mental health. Being with the people I love has recharged my energy. They bring, after all, meaning to my life. Now, I am ready for the new year to kick in! Who's excited for 2017?
outfit:
women'secret loungewear
photo: Katarina Veselič