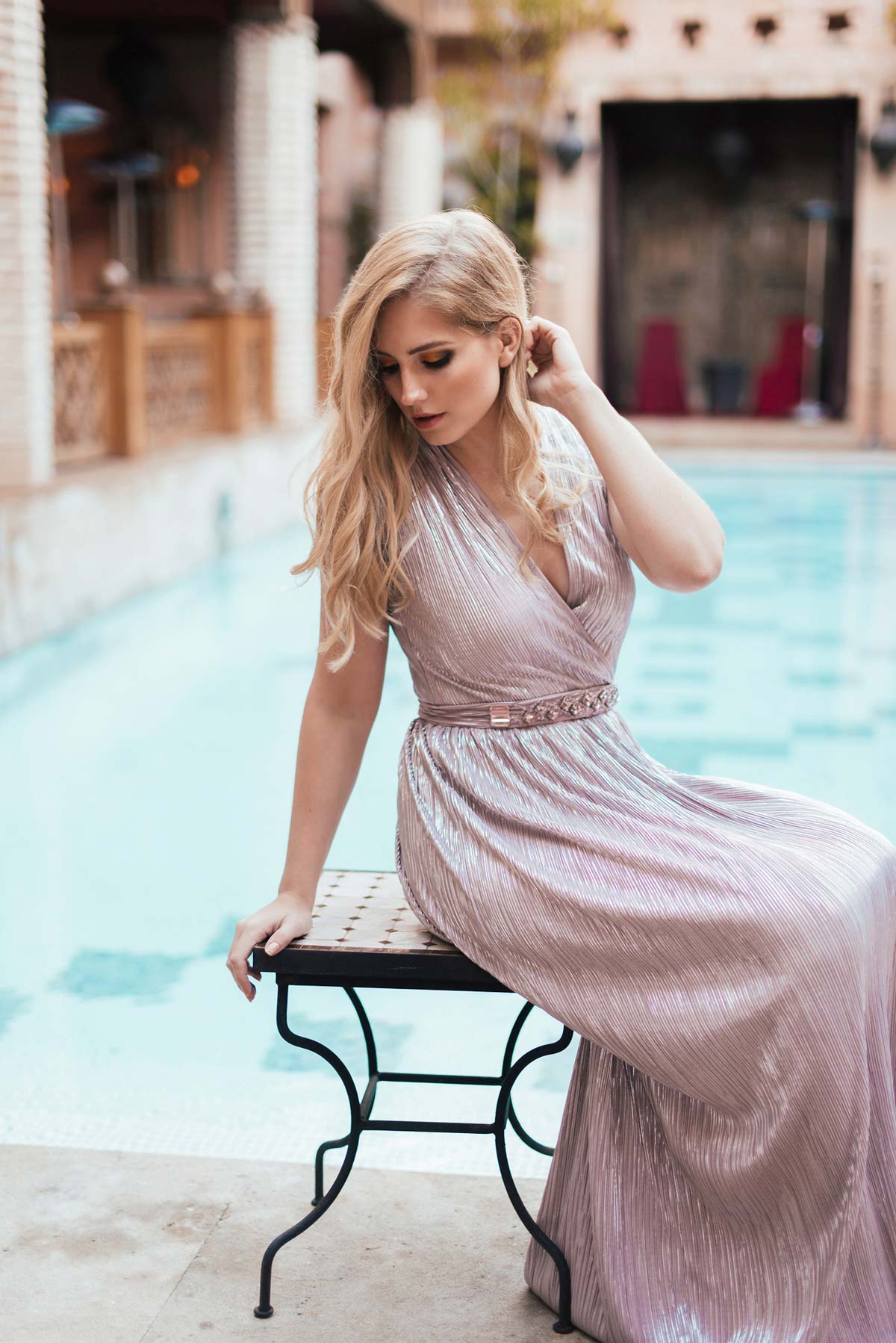 Warm breeze, magical doors, pleats in the form of breezy, yet elegant material, that falls down seamlessly. Muted, light metallic purple that's classic and modern at the same time combined with crystal embellishments represents the dreamy, illuminating MAX&Co. dress. The perfect way to capture it, was to take it to the magical Morocco.
Finding the perfect maxi dress for the festive season can be quite the struggle. Especially if you're looking for something timeless and trendy at the same time. With the pleats trend returning to the fashion fold and metallic being huge at the moment, this MAX&Co. dress represents the perfect choice for glamourous parties. The fabric-creasing technique makes it special and even more flowy, while the sequins on the belt add some glam and sparkle.
A glamourous party selection featuring goddess-worthy pleats, sequins and laminated textiles.
outfit: MAX&Co. dress via Lili in roza
photo: Katarina Veselič