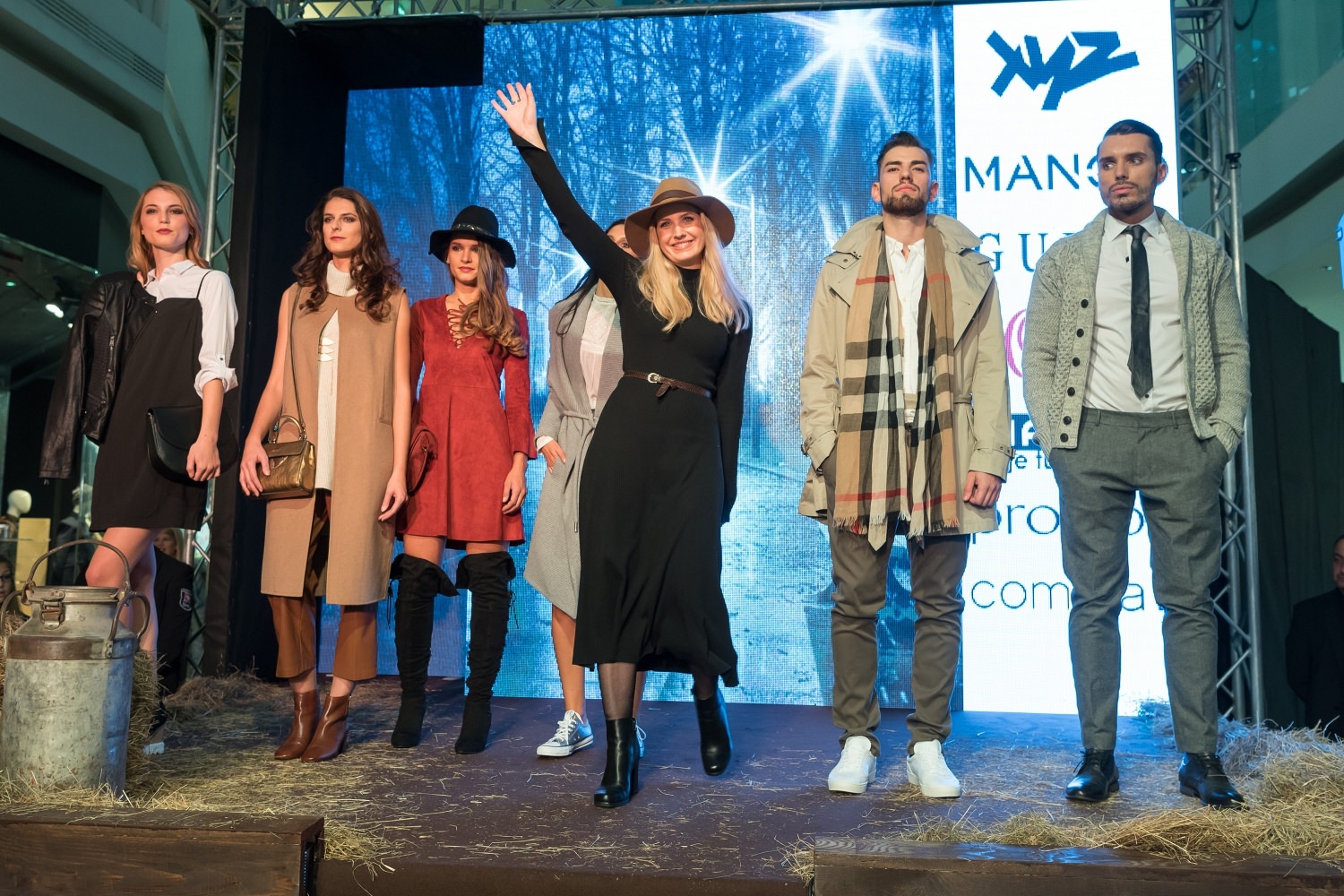 I am gladly announcing I just finished another successful project. As I mentioned in one of my previous posts, 6 Slovenian fashion bloggers had the chance to be a part of the autumn fashion shows at the Citypark Ljubljana shopping mall.
Together with Tesa (Magniqifue), Katja (Viva la Vida), Alja (ABC Style), Nataša (Anakrejevska), Eva (Love, Eva), stylist and designer David Hojnik, we co-created the autumn fashion shows, each of us tested out our styling abilities to the fullest. I mean, the whole Citypark is full of great stores and amazing brands, but finding the prefect combination can definitely be a challenge. We each put together 6 outfits of our choice, 4 female and 2 male. My inspiration was the monochrome trend, I decided to include all of the hottest autumn colour trends: timeless grey, beige with camel, the ultimate black & white combo and trendy red.
For those of you who came to the fashion show, a big thank you! Especially to those who approached me for a lovely chat. For all those who didn't have the chance to see the outfits in person, here is a photo recap, that can maybe help you choose your autumn or winter styling.
photo: Robi Krumpak / Citypark