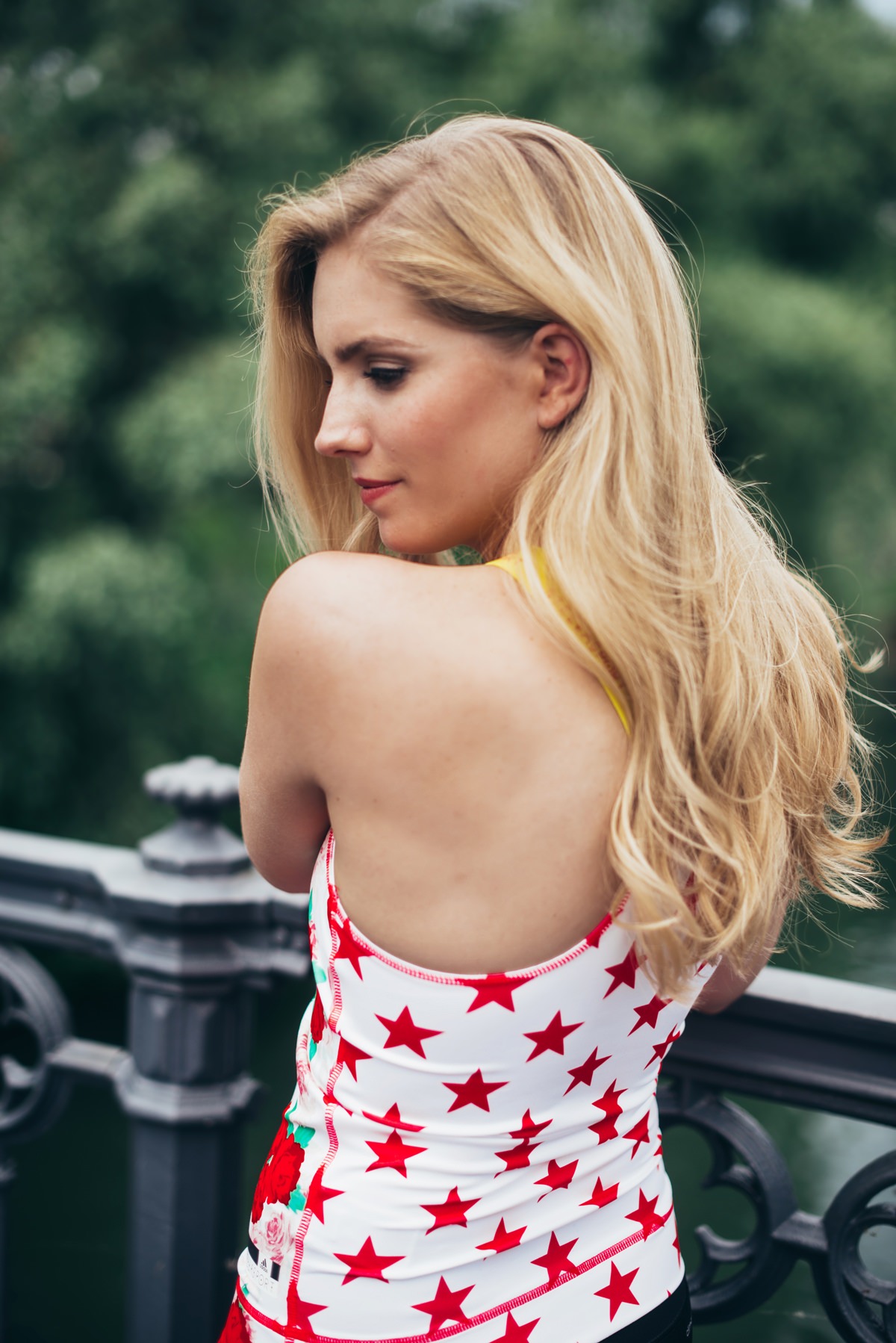 Each run should start with a warm up and potentially end with a cool down. Warming up and cooling down are as important as the main part of your training session. They might sound boring and unnecessary, but that's so far from the real truth – do it with your friends (like I did with my blogger friend Tesa from Magnifique), it's fun and believe me, an essential part of every run. So, here are a few thoughts on how to do it effectively:
Warming up
A good warm up dilates your blood vessels, increases blood flow and prepares your muscles for the proper workout. It raises you heart rate and muscle temperature therefore minimizing the risk of injuries and stress on your body. It's fundamental to every workout and it's a part where you shouldn't feel severe exhaustion. A fast walk or slow 5-10 min run can do the trick, while you can also include some dynamic stretching or light exercises (like jumping).
Cooling down
Everyone talks about the importance of warming up, however most of us (me included) forget about the cooldown. Although it gets overlooked in a lot of cases, it really is important, since it keeps the blood flowing throughout the whole body and makes your blood pressure drop gradually. The same goes for your heart rate. You're less likely to get painful sore muscles the day after workout and your recovery will be quicker, if you do it correctly (and regenerate your body with enough rest and the right food). Try doing a 3-5 minute cool down, either by jogging or walking. It's recommended to add some stretching moves as well – they should be non-dynamic and mostly static held for longer periods (5-15 seconds).
wearing: Adidas
photo: Katarina Veselič