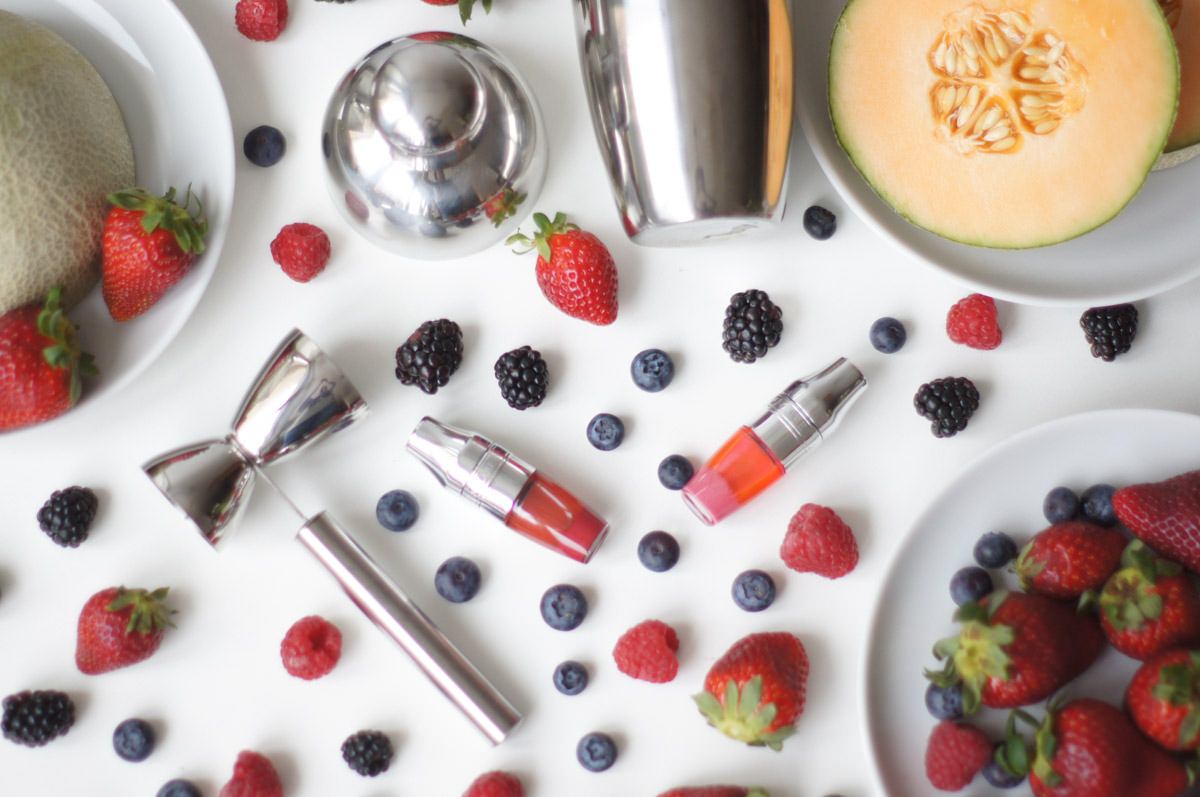 Over 15 years ago Lancome has brought out products named Juicy Tubes that later turned out to be one of the most iconic lip products ever. Earlier last month they brought out a product that might take the Lancome lip game to a whole new level – the Lancome Juicy Shaker.
Lip addicts (like me) will highly appreciate this innovative Lancome product.
Lancome Juicy Shaker is a flavoured lip colour, which is inspired by the iconic Juicy Tubes and The Shaker, a lipstick launched in 1946. It has a bi-phase formula that combines pigment and four nourishing oils. The transparent oil phase gives a comfortable non-sticky shine, while the pigment phase a hint of colour. You should shake it well before applying, which is logical, since they call it the »shaker«. The packaging reminds of a cocktail shaker, it's extremely cute and chic. It has a pillowy-soft cushion applicator, which spreads the product nicely. The pigmentation varies from shade to shade (there are 20 available overall, 6 in Slovenia at the moment), but generally it's gives a sheer tint.
»Shake It, Twist It, Love It! Colours that turn you on!«
I instantly knew I am going to love the Lancome Juicy Shaker. I aim for easy-to-apply, nourishing and sheer lip products on a daily basis. The packaging is superbly Instagramable, the feeling on the lips is non-sticky and comfortable. The scent varies from shade to shade, most of them are sweet and fruity. The name of each corresponds to its own delicious scent. I've got two – Meli Melon as the name suggest has a melon scent and is a light pinky shade, while Vanilla Pop has a delicate sweet vanilla scent and berry red colouring. They both give a sheer tint and don't dry out my lips, on the contrary, this addictive lip oil is even nourishing my lips.
The Lancome Juicy Shaker made me feel like a kid again. It's fun, playful and cute!