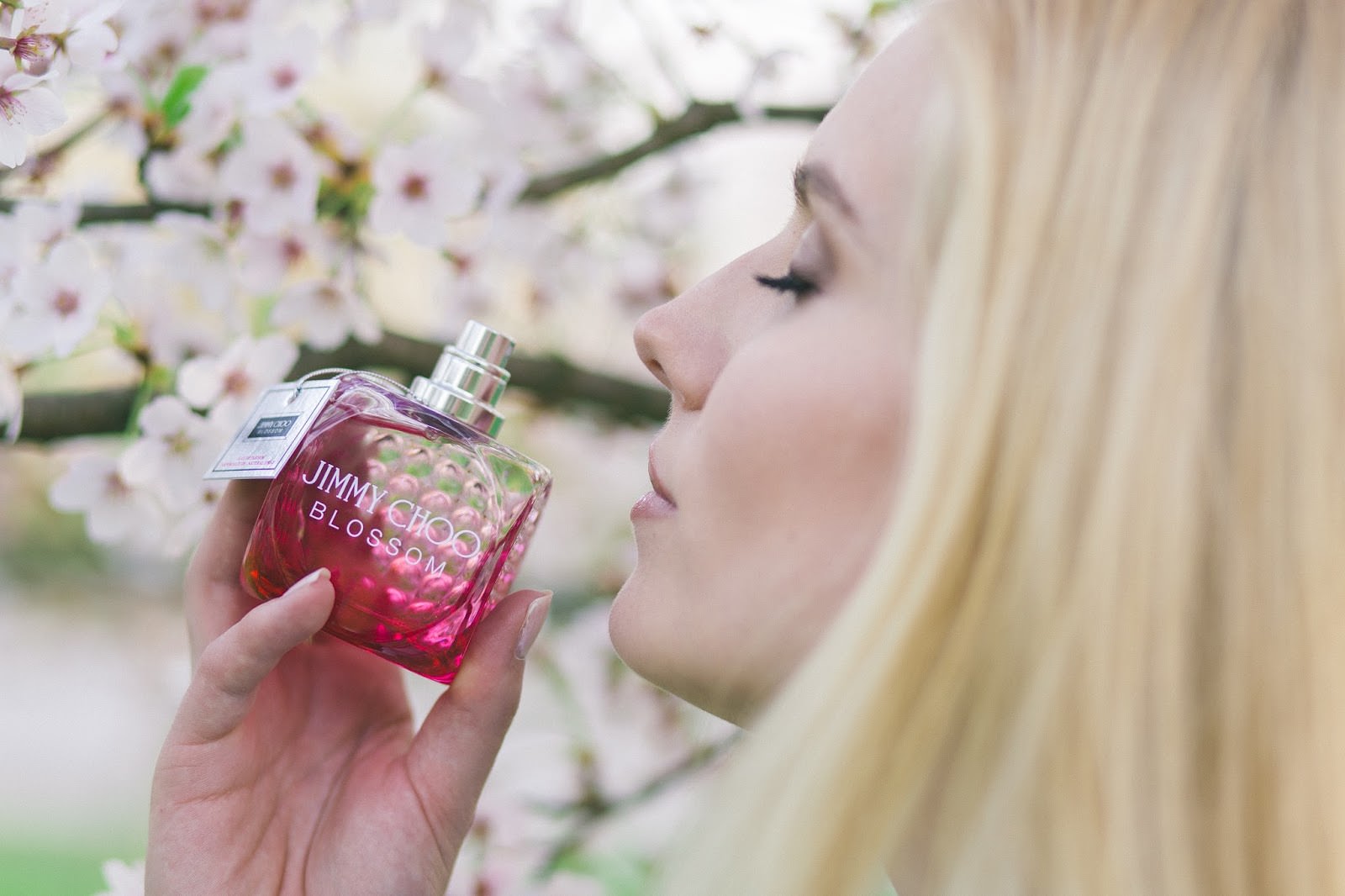 If you are that kind of girl who loves all things glittery and shimmery, this post might just be the one for you. If you love sweet floral scents, keep on reading, this year's new perfume launch of the Jimmy Choo Blossom Eau de Parfum is a true bold bouquet for bright young party girls. The fragrance is packed in a bottle identically designed as Jimmy Choo's Flash fragrance from 2013, this time in deep pink colour. Blossom is inspired by the effervescent life of the Jimmy Choo party girl who lives each day to the fullest and doesn't take herself too seriously. Embodying a sense of sexiness, fun, and happiness, she is sparkling and vivacious. One spray gives her an invisible cloak of confidence. It opens with bright and sparkling top notes of red berries blended with a citrus cocktail. A delicate heart of sweet pea and rose complements rich and sensual base notes of white musk and sandalwood. It's mainly floral, yet sweet, it's definitely sexy, feminine, fun and charming at the same time, a perfect scent for every spring or summer day. It's available as 40ml (39€), 60ml (64€) and 100ml (89€) Eau de Parfum.
If you'd like to have a chance to win your own 100ml bottle of this amazing perfume, do the following until 17th May 2015 (open internationally):
1. Follow my blog via Bloglovin (here)
2. Follow me via Instagram @ajdasitar
3. Send me a message at @ajdasblog@gmail.com saying why you'd love to win it and leave the names you follow under.
photo: Domen Blenkuš