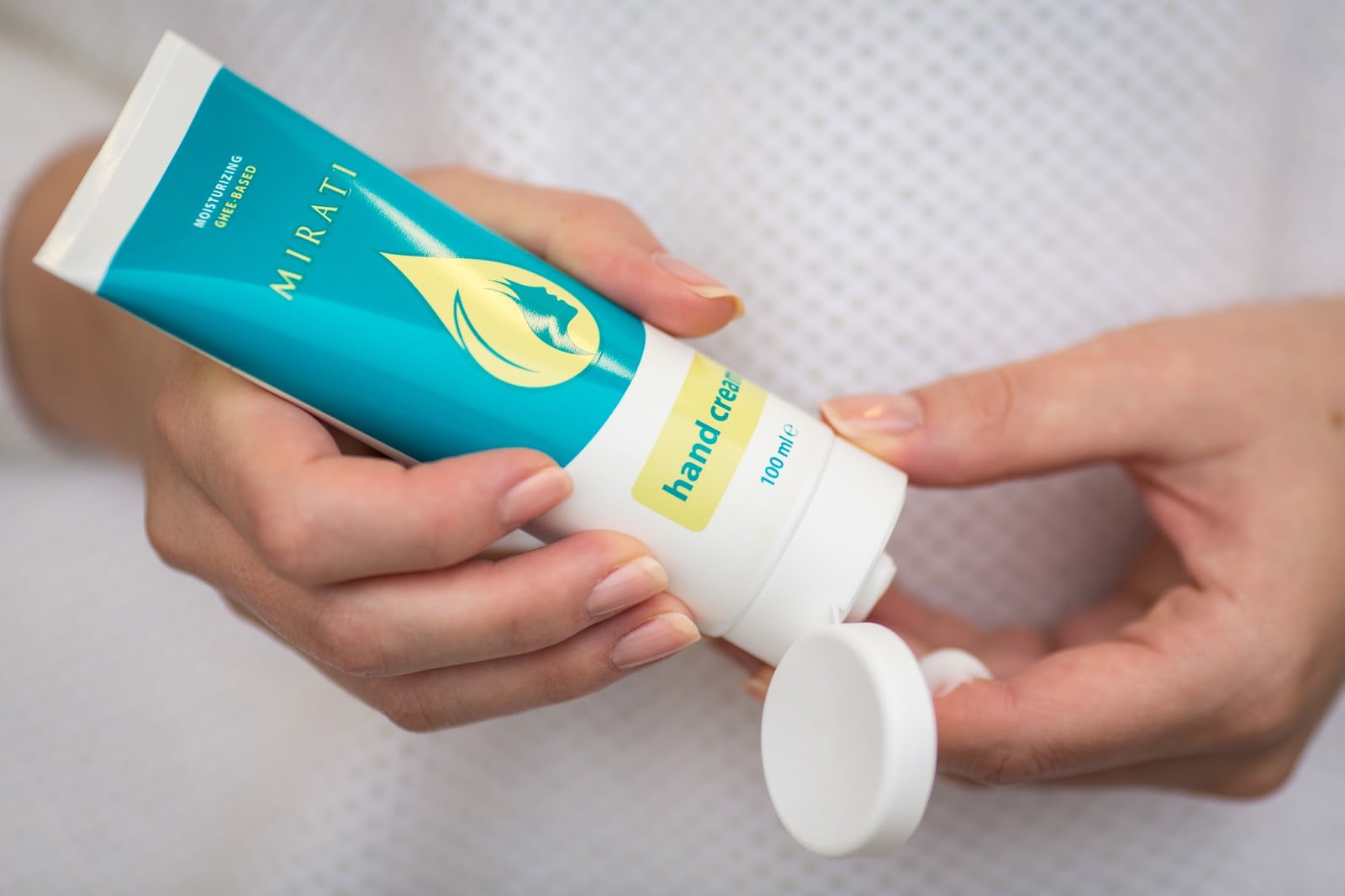 It's this time of the year when the skin on my hands demands special treatment. My hands were literally screaming for a good handcream and Mirati came to the rescue with their Mirati Hand Cream. A unique combination of organic Ghee, Aloe Vera and Orange Fruit essential oil convinced me after the first application (if you don't like the smell of orange peels, this one may not be your winner). The formula is crafted to moisturize and protect your hands against the effects of weather, hard water, soap, detergent and other external factors. The packaging itself doesn't look anything special, it's rather minimalistic, on the other hand, a big plus is its patented and eco-friendly tube design that keeps your cream fresh and helps you extract more cream than your conventional tubes. The packaging is quite big (100ml) which doesn't really make this cream easy to carry around. However, you get a lot of product for 12,31€ – and since you don't need much to keep your hands moisturized, it will last you at least a couple of weeks. It absorbs into your skin relatively fast; the soothing and well-moisturized feeling lasts at least a few hours. The important fact I feel I need to share with you, is the fact that Mirati never tests their products on animals. Their products are free from parabens, phthalates, SLS and synthetic fragrances. Mirati is all about »giving back« to the community – a part of the sale proceeds will go to a charity of your choice. That sounds amazing, right? The products from this new Slovenian brand are definitely worth checking out (HERE).
P.S. If you are wondering what a Ghee is, this short answer might help: Ghee is a class of butter, derived through a process of clarifying, it is perfect for moisturizing and soothing your skin, enriching it with antioxidants. It originates in India. Mirati's ghee is a certified organic ingredient.
Ingredients: Aqua, Aloe vera (Aloe barbadensis), Propanediol, Glycerin, Caprylic Capric Triglycerides, Ghee, Glyceryl Stearate Citrate, Glyceryl Monostearate, Cetearyl Alcohol, Potassium Sorbate, Benzyl Alcohol Dehydroacetic Acid, Xanthan gum, Vitamin E, Orange essential oil (Citrus sinensis).
photo: Domen Blenkuš