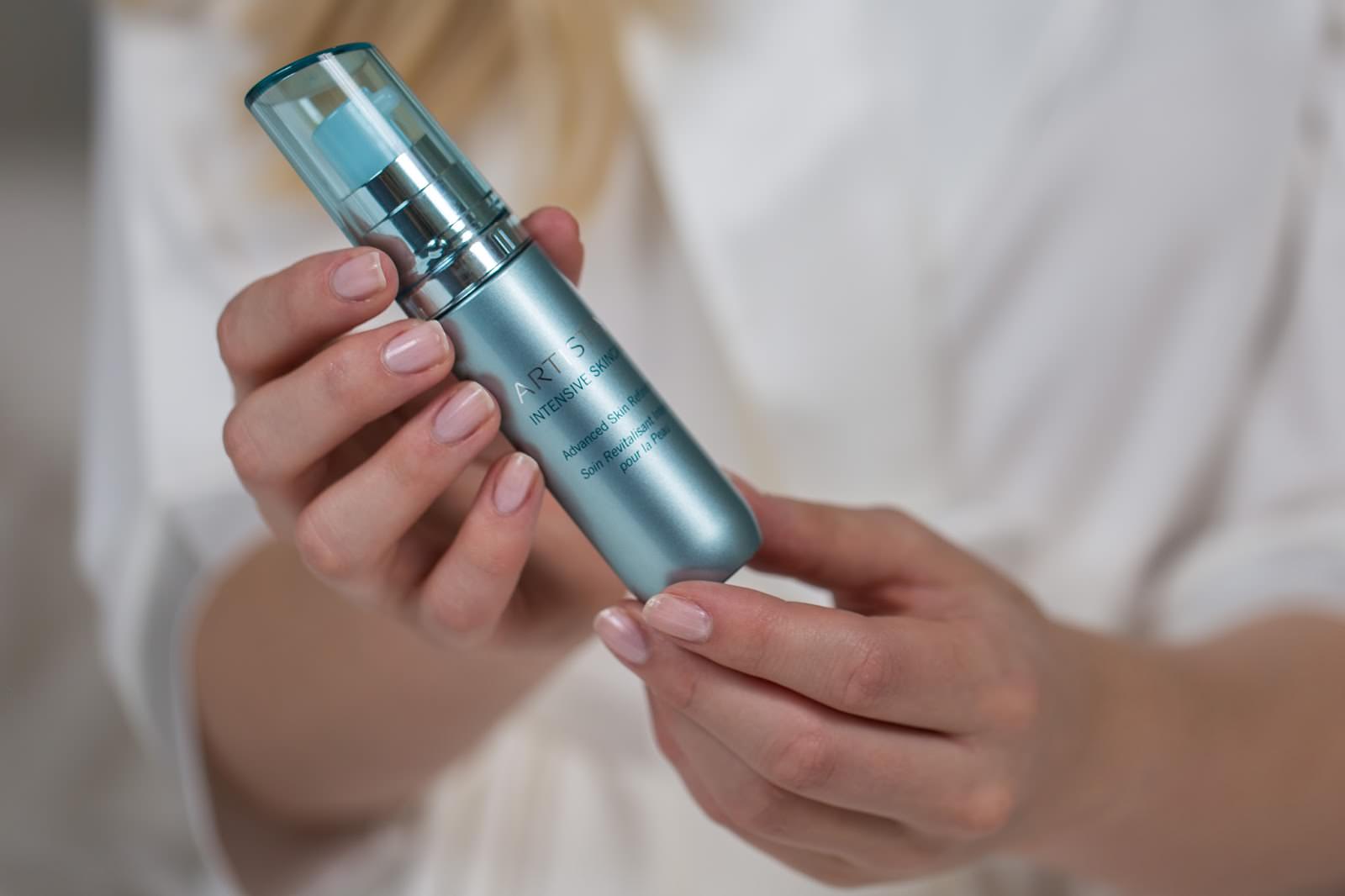 For those who don't know, let me explain you – Artistry is a skincare and makeup brand you can get exclusively at Amway since 1950. As a prestige brand, its products are not the most affordable, however you can find some amazing ones that are really worth the splurge. I got the chance to test out their newest product Artistry Intensive Skincare Advanced Skin Refinisher. Keep on reading, if you want to know more.
What they say at Artistry?
Artistry Intensive Skincare Advanced Skin Refinisher is an intensive "Smart Pore Eraser" for instantly softer, more even-textured skin and a progressively more refined look and feel. It was formulated to reshape the appearance of pores and reinforce the skin's natural renewal process, leaving it – both instantly and over time – velvety smooth and refined. The benefits are comparable to a professional fractional laser treatment, only in the comfort of your own home. It is allergy and dermatologist tested; suitable for all skin types, including sensitive skin. It is advised to use in the morning after your skin cleansing and toning (apply 2 pumps to the skin, avoiding the eyes area).
What do I say?
Firstly, I would like to point out its packaging – it's sleek, elegant and practical, and I love it. I've been using it as a primer before applying my moisturizer and foundation and it has proved to smooth and improve pore appearance (not that I have many or big ones, but I can totally spot the difference when I'm using it). My skin feels and looks smoother and quite velvety. It doesn't have an oily finish, it's rather shine-free, so it makes it perfect for those with combination or oily skin (or just those who like more of a velvety matte finish). Of course you can make your skin look a bit more luminous with the right foundation, moisturizer or any other product. I noticed that my foundation lasts longer when I use this product, I might be wrong, but I truly think it contributes. I read somewhere that the bottle should last approximately 6 weeks (assuming you use 2 pumps a day), however I am not able to tell where this holds or not, since you can't really see how much product is left. I haven't been using it every single day, and some days only one pump seems enough and after 4 weeks there's still some product left in there (based on the weight). To sum up – it's a nice product for those who are looking for a miracle product to minimize the appearance of pores and it works lovely as a pre-foundation base.
price: 65,85€
foto: Domen Blenkuš