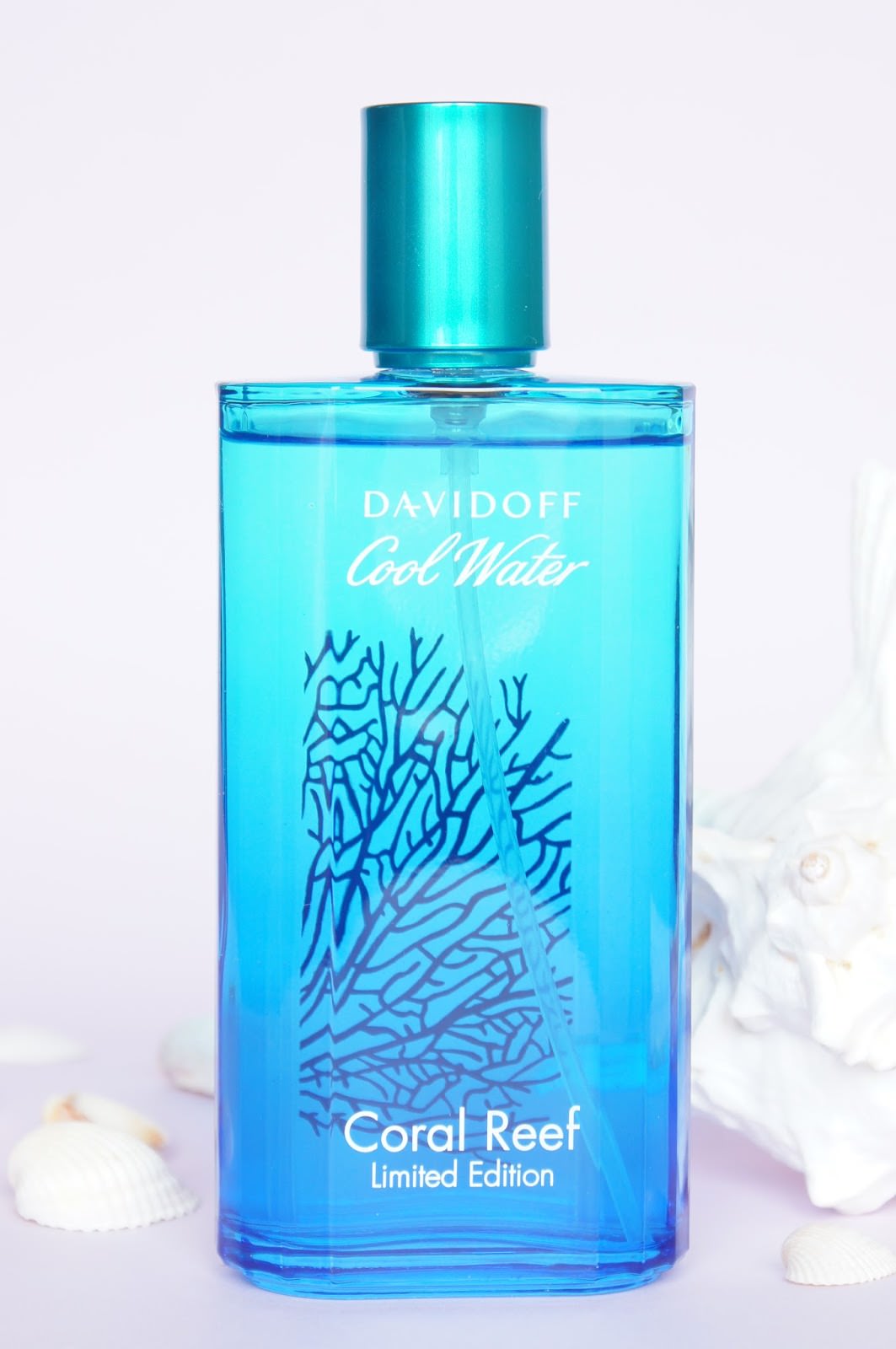 Davidoff launched three new fragrances that belong to the collection Coral Reef, which is inspired by the beautiful coral reefs. The first edition of Cool Water was launched in 1988 and ever since Davidoff has turned to the oceans for every year inspiration. Since 2012 the house of Davidoff has been in partnership with National Geographic Society in "Pristine Seas" program which was created to protect the oceans. This year the new limited edition Davidoff trio is dedicated to preserving the Indo-Pacific coral reef. The collection of Davidoff Cool Water Coral Reef includes Cool Water Man Coral Reef Edition (125 ml EDT), Cool Water Woman Coral Reef Edition (100ml EDT) and Cool Water Sea Rose Coral Reef Edition (100ml EDT).
Davidoff Cool Water Man Coral Reef is the one that my boyfriend is currently using. I must admit that this fragrance is everything that a summer fragrance for men should be in my opinion. It is fresh, but still masculine, lasts quite long and develops an amazing (sexy) scent on my boyfriend. Anyway, picking a fragrance is quite a personal thing.
Davidoff description says: The new edition is a reinterpretation of the original edition which provides a composition of absolute freshness. Top notes incorporate luminous mandarin revived with cold and aromatic notes of mint in the heart. The base provides a creamy, woody shade of sandalwood full of sparkling and cold notes and makes the scent invigorating, deep, masculine and energising. Overall, I can only add that it does smell amazing on my boyfriend, he loves it as well, has a really nice blue bottle and I love the fact that you don't just buy a product, but also do something nice for our planet as well.
Price:
Davidoff Cool Water Man Coral Reef EDT 47,63€ (125ml)
Davidoff Cool Water Woman Sea Rose Coral Reef EDT 47,63€ (100ml)
Davidoff Cool Water Woman Coral Reef EDT 47,63€ (100ml)