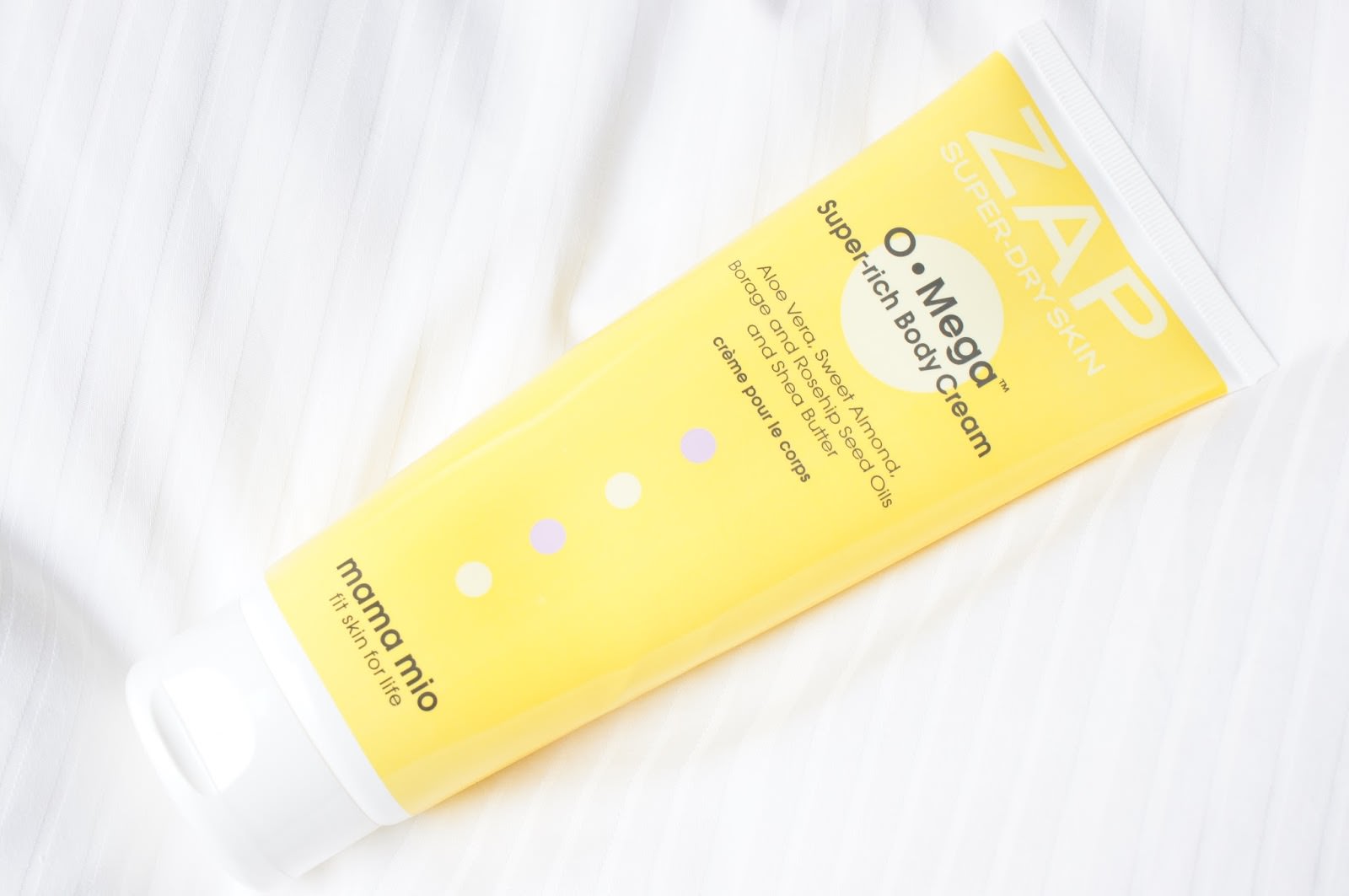 At the very heart of Mama Mio's business, where they make all the decisions and plans for Mama Mio's growth and development, they have one important mission. They want to help women feel more confident in their skin – through the different life stages. The name itself indicates they offer a range of products perfect for moms or moms to be, however also amazing for those who suffer from different skin problems.
What they say at Mama Mio?
Mama Mio OMega Super-rich Body Cream is packed with ingreditents super-rich in Omega 3, 6 and 9 to nourish and elasticise your skin: Avocado oil, Borage Seed Oil, Sweet Almond Oil, Evening Primrose Oil, Rosehip Seed Oil and Shea Butter, each specially chosen for its incredible moisturising, nourishing benefits – this is superfood for dry skin. It is also extremely rich in nature's wonder-plant, Aloe Vera, which is probably the very best soothing, nurturing, calming, cooling ingredient in the world. Infused with our wonderful Gravida essential oil fragnance, this body cream adds mega-moisture to your skin, locks it in, throws away the key. Use daily on hands, legs, arms, everywhere. You will love how it is so rich but quickly absorbed, nourishing but light; to make your skin feel silky soft, beautifully touchable and smelling gorgeous.
What do I say?
One word: OMG! This body cream truelly is the best product I've tried (ever!) against dry skin (especially legs). Perfection! Everything Mama Mio claims is 100% true – it's rich, nourishing, quickly absorbed, superfood for dry skin. I actually haven't come across the Mama Mio brand before, probably because I instanly associated it with pregnancy skincare and just passed by it in the store. And you know what? Actually when I gave it some thought I realized brands like this probably give a lot more attention to research, ingredients, actual effects, results – afterall pregnant women really are the most demanding clients. OMega Super-rich body cream is without exaggeration the best body cream I've tried. The smell is amazing. I cannot describe it properly; it's sweet, interesting, a bit unexpected, different. A product worth every penny!
Ingredients: Aqua (Water), Aloe Barbadensis Leaf Extract, Cylopentasiloxane, Caprylic/Capric Triglyceride, Glycerin, Dicaprylyl Carbonate, Cetyl Alcohol,Butyrospermum Parkii (Shea) Butter, Stearyl Alcohol, Dimethicone, Ceteareth-20, Parfum (Fragnance), Oenothera Biennis (Evening Primrose) Oil, Prunus Amygdalus Dulcis (Sweet Almond) Oil, Persea Gratissima (Avocado) Oil, Barago Officinalis (Borage Seed) Oil, Rosa Moschata (Rosehip Seed) Oil, Squalene, Phenoxyethanol, Ethylhexyl Glycerin, Acrylates/C10-30 alkyl acrylate crosspolymer, Sodium Hydroxide, Limonene, Linalool, Citral, Citronellol, Evernia Furfurcea (Treemoss) Extract, Benzyl Benzoate (from Yland Oil).
Price: 25,30€ (200ml; Mueller)