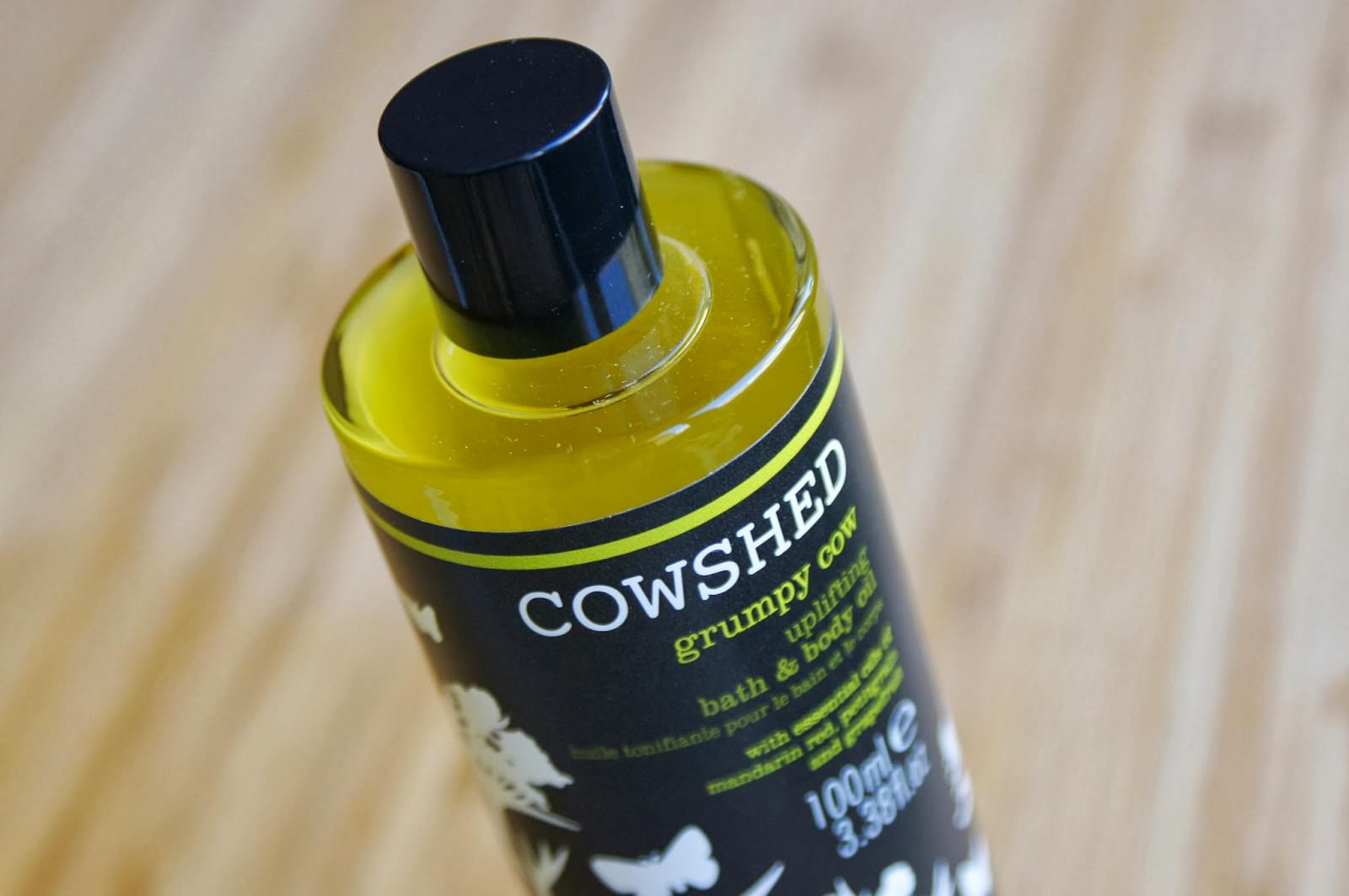 "Our names might be playful but we take our formulations very seriously." says Cowshed. Every Cowshed product contains a high ratio of premium quality essential oils, providing the therapeutic benefits for which the range is loved. I've been using Grumpy Cow Uplifting Bath & Body Oil for quite some time now.
What they say at Cowshed?
Cowshed Grumpy Cow Uplifting Bath & Body Oil with essentials oils of mandarin red, petitgrain and grapefruit is an energising product. When you're stressed, irritable and close to breaking point, be uplifted using our Grumpy Cow range. Featuring a citrus blend of Red Mandarin and Grapefruit to invigorate, and Petitgrain to naturally cleanse, our Bath & Body oil can be used as part of your bathing routine or as a restorative massage oil. Red Mandarin is sweet, tangy and zesty; used to increase circulation to the skin, to relieve stress and digestive problems, and to help prevent stretch marks. While Grapefruit is naturally uplifting and stimulating; obtained from the peel of the fruit. It has a delightful tangy aroma that is invigorating and highly refreshing. This oil can be used in multiple ways: pour under warm running water, or massage a few drops into wet skin after bathing to seal in moisture. For body massage, dispense a small amount into the palm of your hand and apply to skin.
What do I say?
First of all, I find Cowshed products extremely interesting and I really love the whole concept of the brand. Being able to choose the product by the mood you're in (or better: try to achieve). It smells fresh and energising, it gives you a pop of energy instantly. My skin is quite dry this time of the year and this product works wonders! It is an oil – which means it needs time to absorb into the skin. It absorbes relatively quick (compared to other oils) and you don't have to use much. Therefore I use it in the evening after my bath and go to bed smelling amazing. Although, Lazy Cow Soothing Bath & Body Oil migth be even better for bedtime. Cowshed offers some other amazing products, which can also be appropriate as gifts. Horny Cow Seductive Bath & Body Oil for your lover maybe?
Price: around 30€ (100ml)